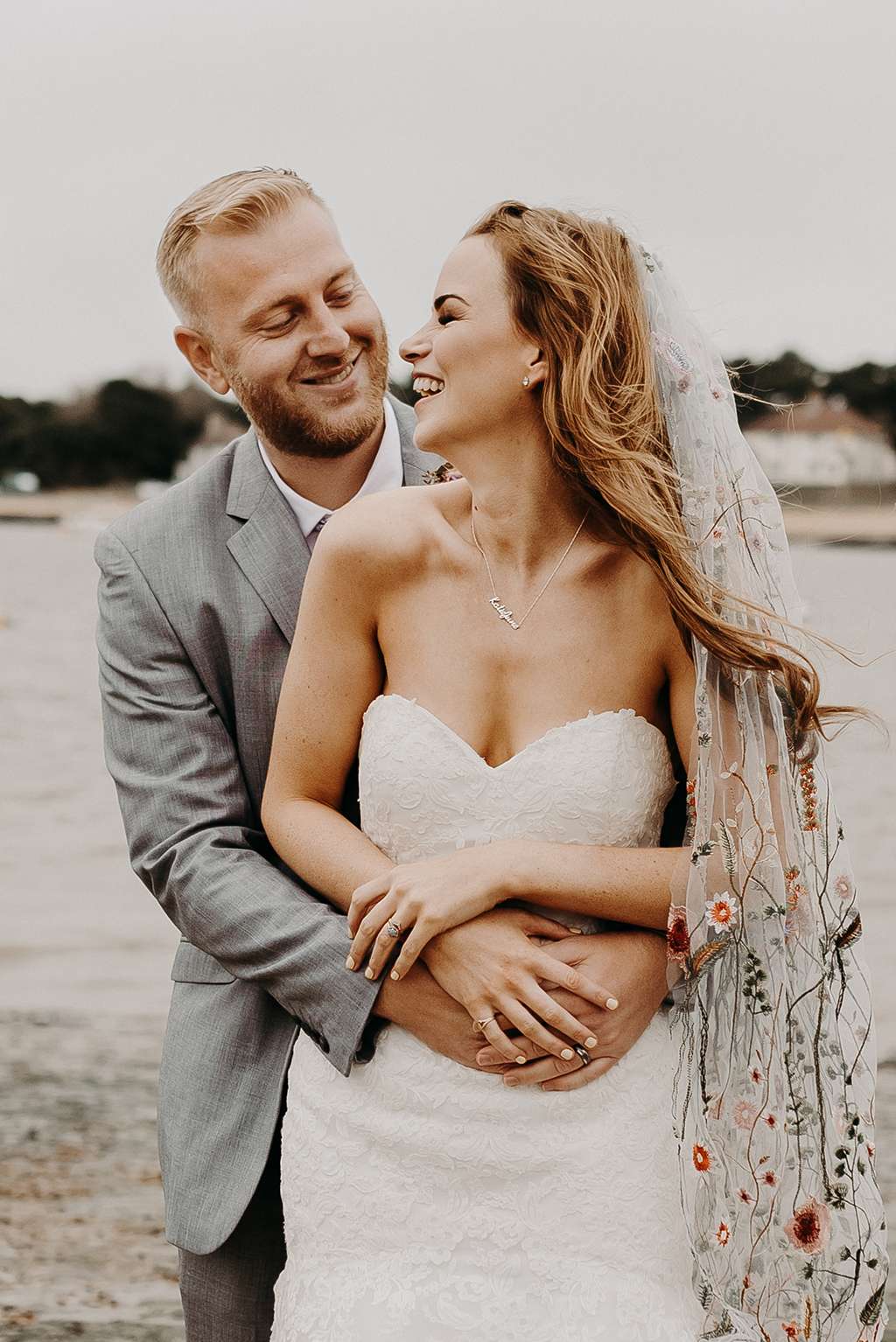 Adam and Katie met when Katie's friend swiped right for him on her behalf on Tinder. "I turned up to our first date wearing pom-pom shoes, a pineapple shaped handbag and a striped pinafore dress – I wanted to be clear on what he was letting himself in for!" laughed Katie. When it came to planning their wedding, they used just one form of inspiration; Rock n Roll Bride magazine, of course!
"I actively avoided Pinterest and other wedding magazines as I didn't want to replicate anything anyone else had done before, but Rock n Roll Bride gave me the reassurance to just do us! I wanted our day to reflect everything Adam and I loved, and really encourage the fun in it all!"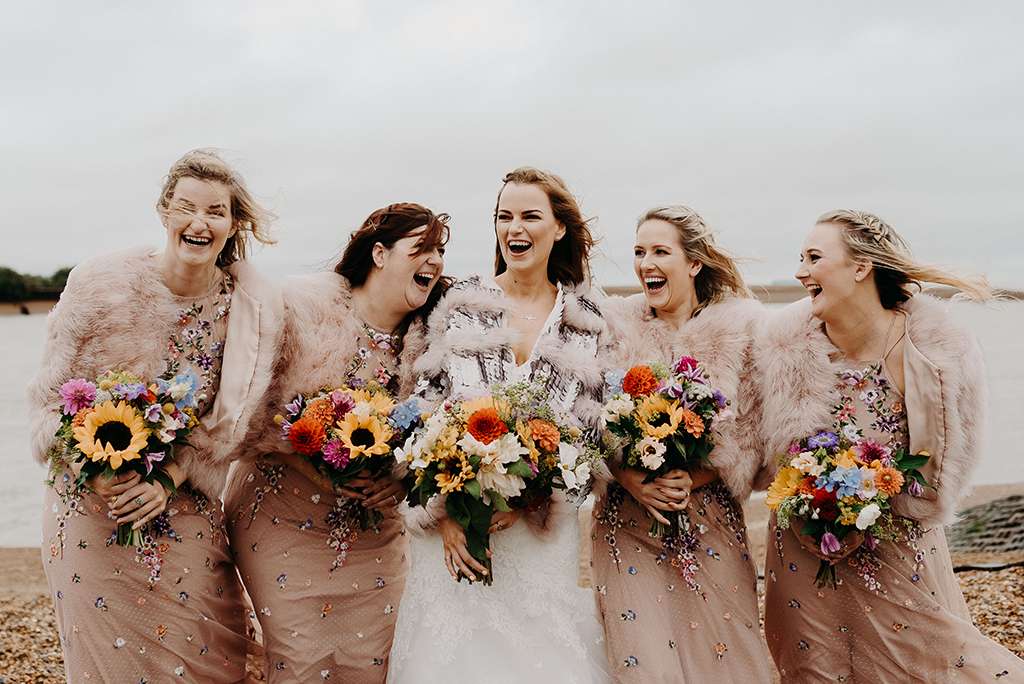 Their starting point was their love for Felixstowe and the seaside, which developed into a crazy, carnival and funfair themed extravaganza. There we no rules, if they saw something they liked, they bought it – inflatable dinosaur, check! Winnie the Pooh Balloon, check! Ice cream honeycombs, check! Inflatable seagulls – double check!!
"When we were decorating the venue, I kept yelling to everyone 'remember – unicorn vomit is the vibe!'" laughed Katie. "As my dad put up the hundredth lantern he tentatively suggested that that might be enough, and my reply was 'it will never be enough; more, more, more!"