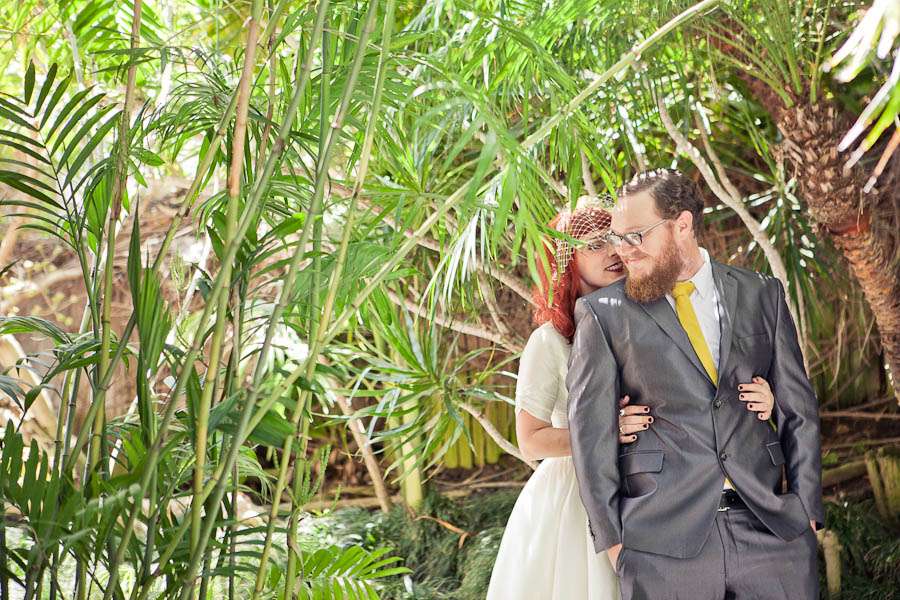 Roll up! Roll up! For the wedding circus sideshow… Where lovers meet freaks and fun meets frolics!
In the groom's parent's backyard, Tabitha & Cody hosted their circus wedding on 5th May – Cinco de Mayo! All these influences were incorporated into their day – the circus, the sideshow and the DIY touches with the help of friends…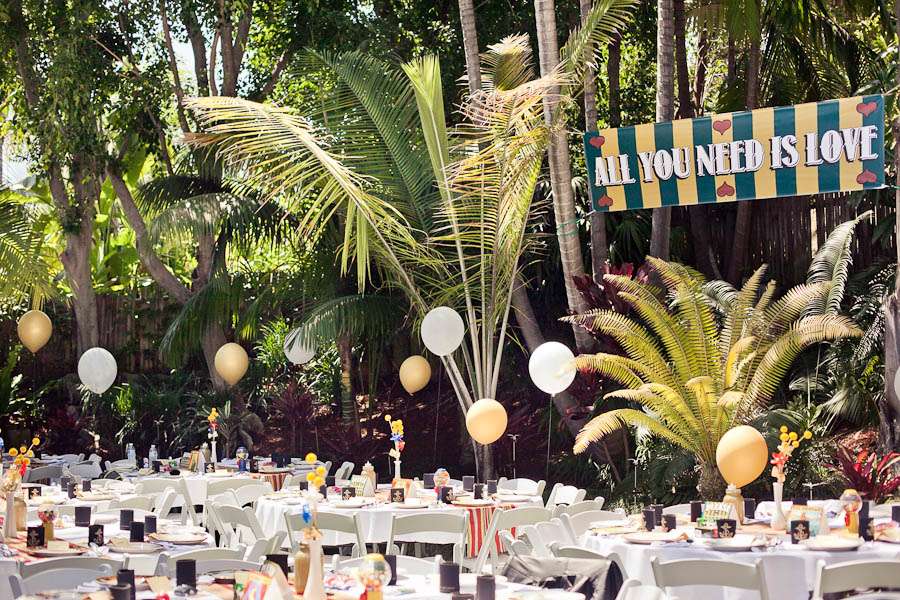 "Every detail of our day was handcrafted through the hard work of our close friends & family," began the bride. "We were so lucky to not have to hire or work with anyone outside of our own tight knit group (except the carnival games, but they were wonderful!). We have the most talented friends, without whom we would have been absolutely lost! From our close friends Sheri & Erik of Tangerine Tree Photography, to the bridesmaids' dresses from my other close friend Lynn – the genius behind Mandolin Dreams, all the way down to our beer labels and caps… everything was personal and created with love!"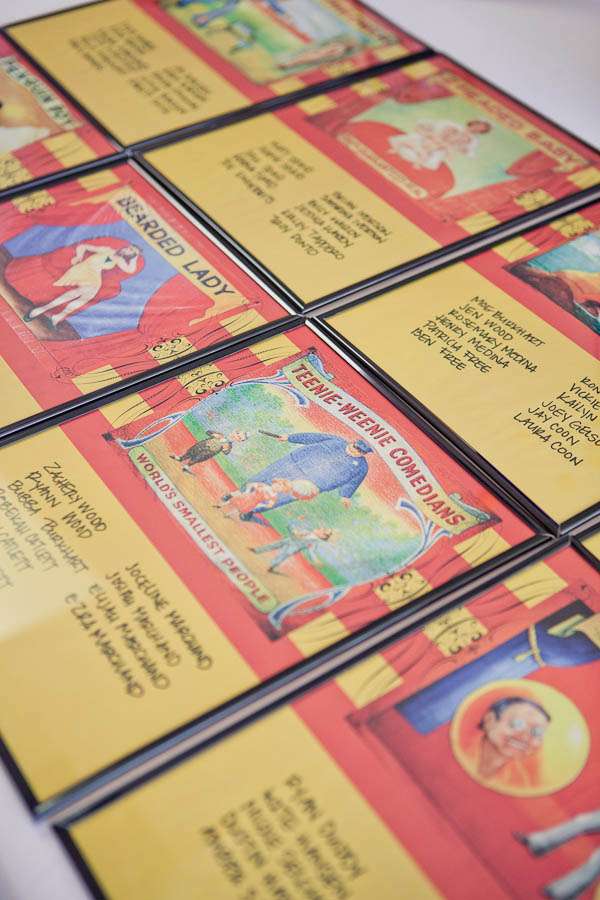 "I guess our theme was 'Vintage Carnival & Sideshow freaks plus a 'lil Punk Rock", Tabitha continued. "Our inspiration was a mix of old grimy carnivals and sideshows, the fashion of the 1950s/early 1960s, Disneyland's The Haunted Mansion and just plain childhood fun. I'd say our day was Rock n Roll because we're weird kids! Everything we do is slightly off the typical path and that's just us. We really just wanted to share the things that we love and hope everyone had a good time!"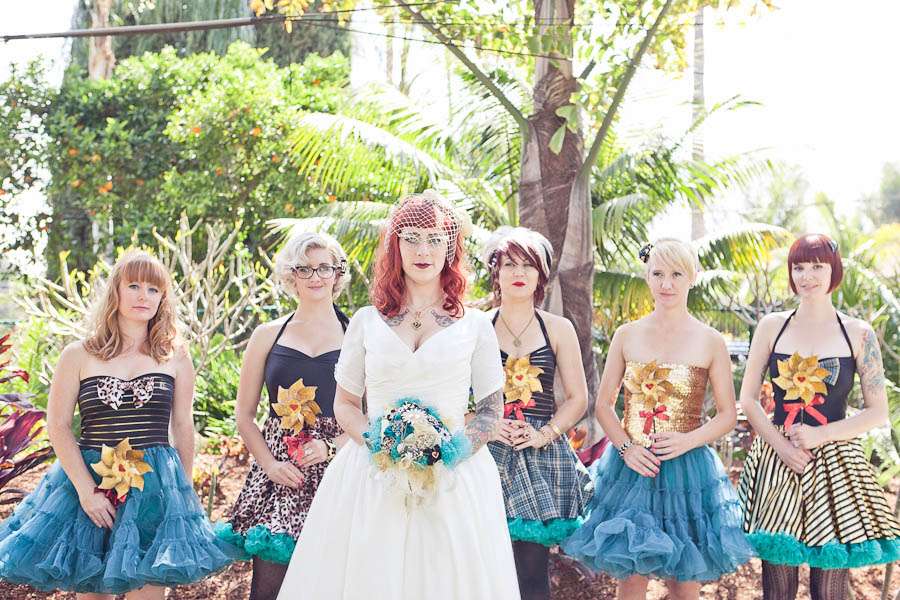 "It really was a 50/50 collaboration. Cody was involved with every bit of the planning and executing our entire plan. We had so much fun creating it together. We even brewed our own beer for the toast, because we're not the champagne type. Cody runs a lifestyle website that focuses a lot on craft beer… it's such a huge part of our lives, so it had to be a part of our day."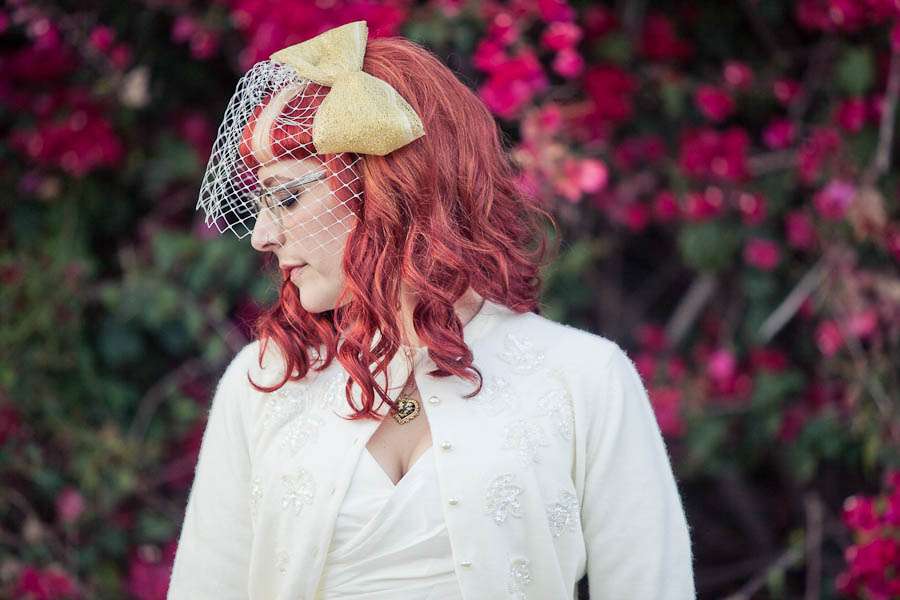 "I wouldn't have changed a thing about our wedding", Tabitha concluded. "Not a thing. Our day was everything we both dreamed it would be! The only bummer for us was that it went by so quickly, and I didn't get to play any of the carnival games! I loved everything about our wedding. We snuck personal tidbits into everything. I designed the invitation suite to include bits and pieces from The Haunted Mansion since we love Disneyland (we have annual passes and go whenever we can!), I walked down the aisle to John Lennon…my personal hero, when we were introduced as Mr. & Mrs. we walked in to Huey Lewis and the News' 'Power of Love' (our own personal nod to Back to the Future).  Cody wore Vans tennis shoes that had the logo of his favorite band on them. We even talked about our Vans in our vows, because that's practically all either of us wears! We're big jokers with each other and everyone we love, so as long as we've been together we have used 'Pinky Promises' to show when we're being serious…so we Pinky Promised in front of everyone to love each other forever. Actually, I think if I had to choose, that would be my favorite part. My big brother gave me away and my uncle was our officiant. It was all perfect! So much love."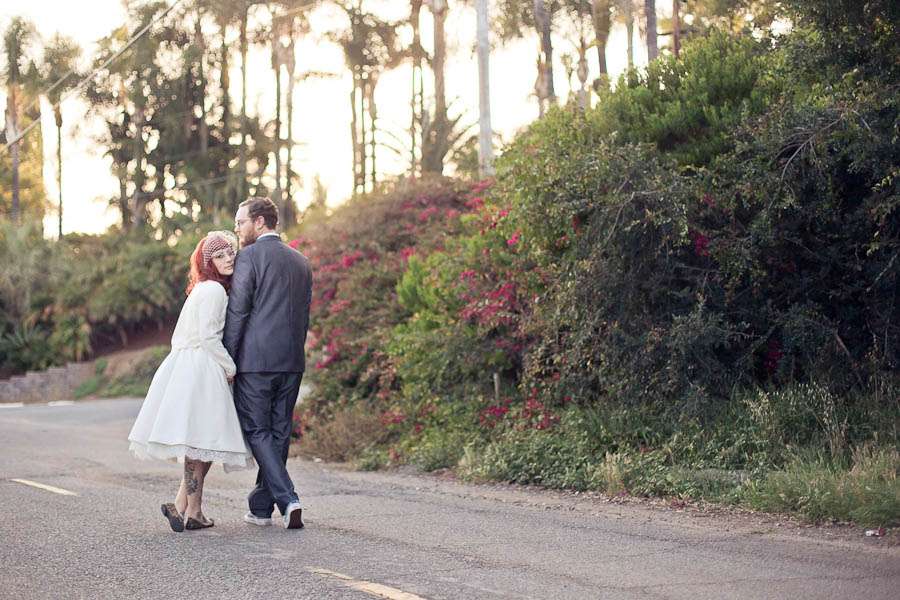 GORGEOUS! Thank you to Tabitha & Cody and their friends and photographers i & Erik of Tangerine Tree Photography for sharing with us today.