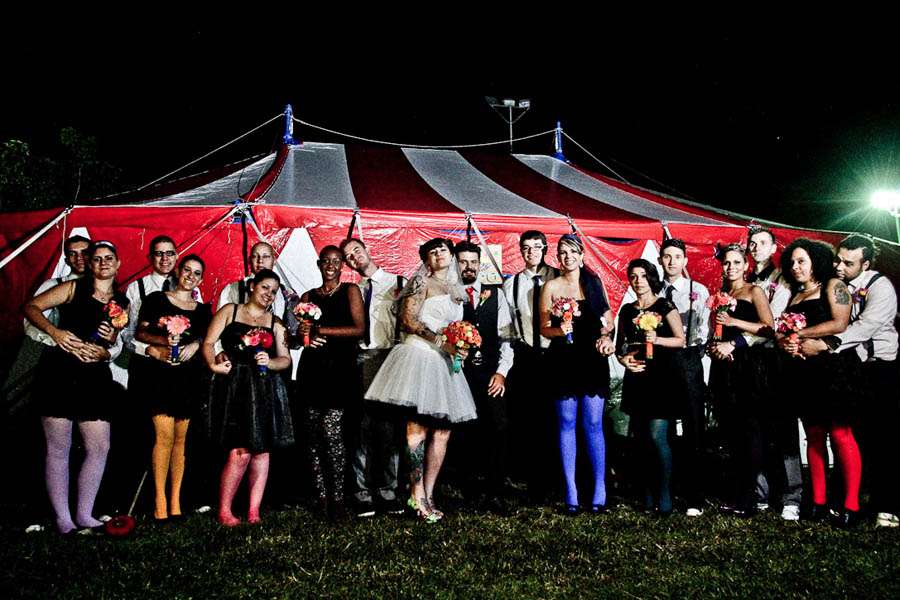 Gabriela & Vinícius, from Sao Paulo, wanted to run away with the circus for their March wedding. They hired a red top marquee, had circus themed stationery and even had circus performers as their evening entertainment!
"My husband and I work with art (I'm a tattoo artist and he's musician), and we think the circus represents our total immersion in it," began Gabriela. "I don't know when we had this idea, but was perfect for us! Our ceremony was more philosophical than religious, with no focus on any specific religion, only with a idea of spirituality."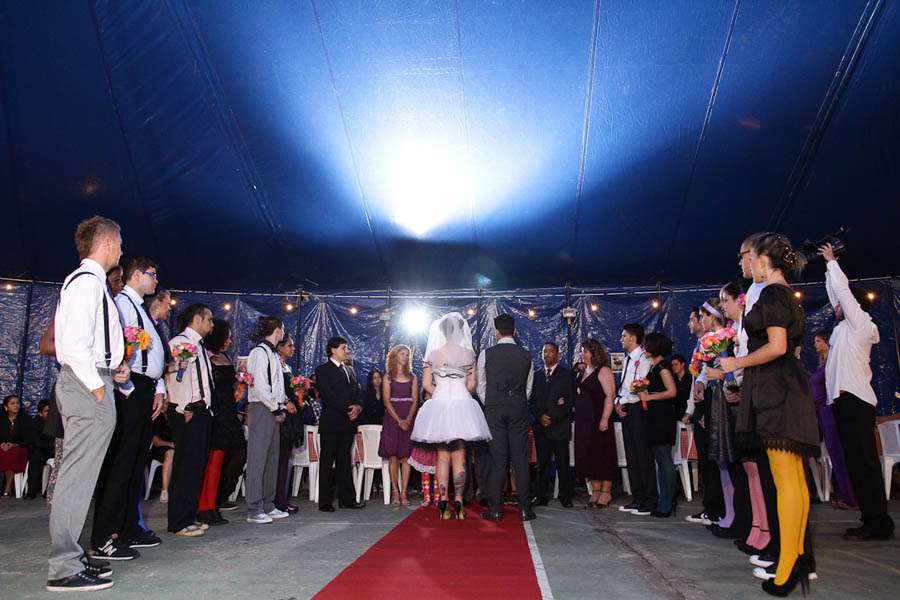 "I did all the decorating myself, I think much prettier and more fun than just buying everything done for you. I decided to reuse things where possible and to use cheaper materials. It was also important for our wedding to not harm the environment. We made our own wedding outfits and constructed flowers and other embellishments from the left over fabric. We also collected bottles and glass jars to use on the tables. In short, it was almost all DIY, with our touch and tastes."
"We had trouble finding circus inspiration from our home country of Brazil. I had no idea that we are still struggling creatively when compared with other countries. However our online searches enabled us to find some really cool ideas!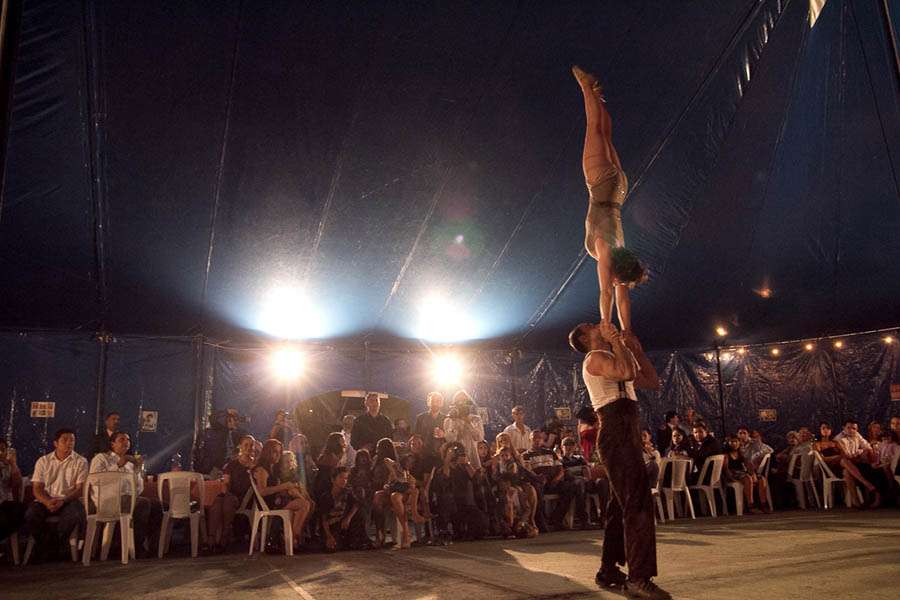 Thank you to Gabriela & Vinícius for sharing their DIY extravaganza with us today!
Supporting Cast:
Photography Credit: Carlos Alexandre Passamal & Tiago Correa
Bride's Dress: Nova Noiva
Bride's Shoes: Iron Fist