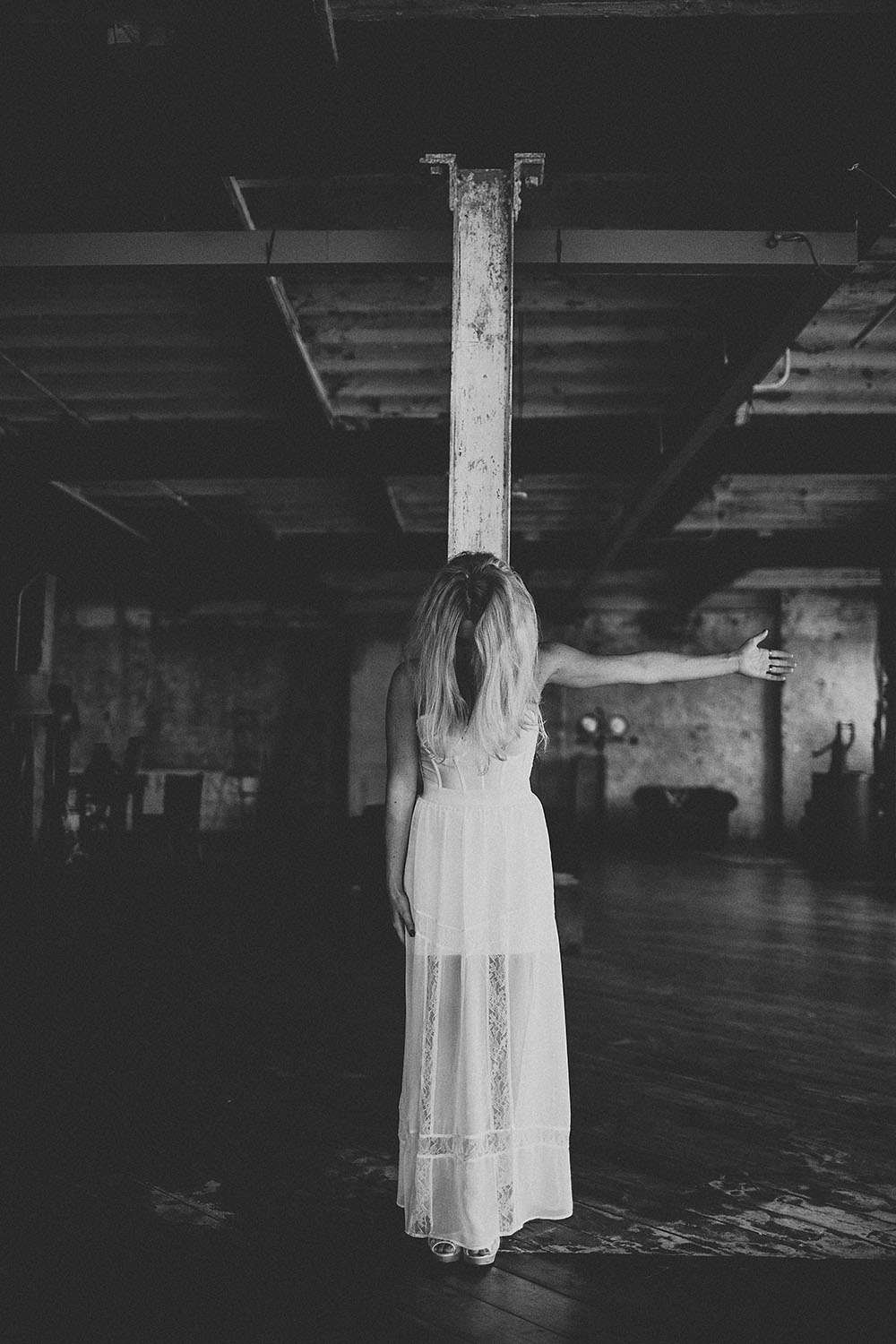 It's not often that I feature styled wedding shoots these days, quite simply because I have so many incredible real weddings to share with you! However when photographer Gary of Lashmar Creative sent over this 'three brides' editorial that he shot at Belt Craft Studios, I had to bend my rule. I love the style of this session, especially how odd and slightly creepy it all is. This is certainly not something I see very often in wedding photography.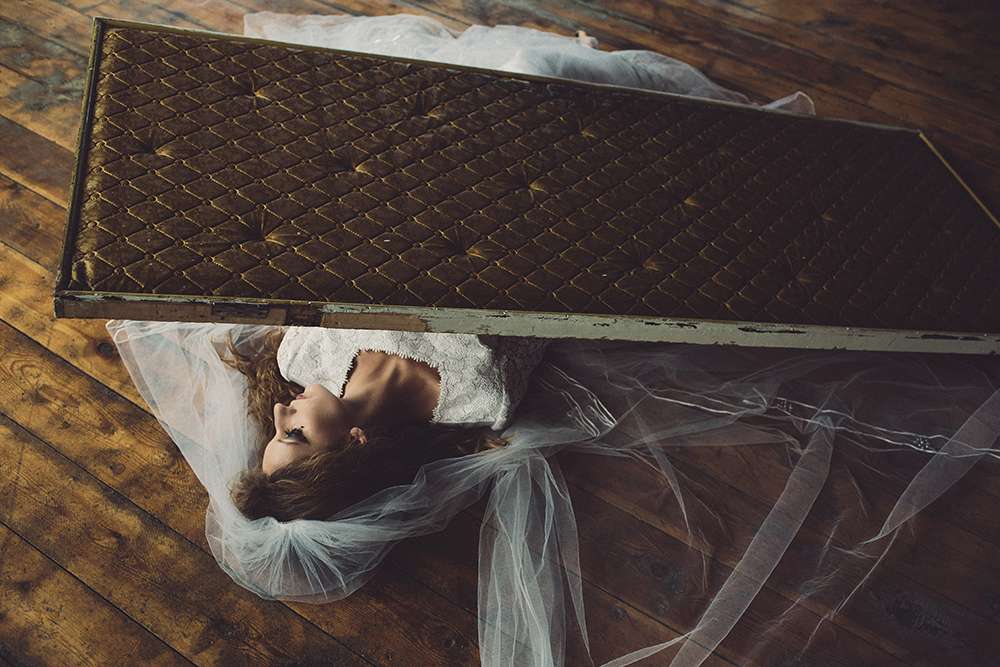 "As a photographer who primarily shoots weddings, it's important to me that I mix it up and challenge myself as often as possible", wrote Gary. "This concept shoot was undertaken with three of my real brides. Michelle Oakley, Laura Tannenbaum and Sam Earp."
"The germ of the idea for this shoot came from watching Fight Club many years ago. It was a small segment of the movie specifically that inspired this shoot, namely the scenes with Marla Singer in the derelict house she shared with Tyler Durden. I'm also inspired by gothic literature like Anne Rice, Tim Burton and the photography of Paolo Reversi. I hope to do more of this kind of thing in the future."
Be sure to check out the behind the scenes video from the shoot too!