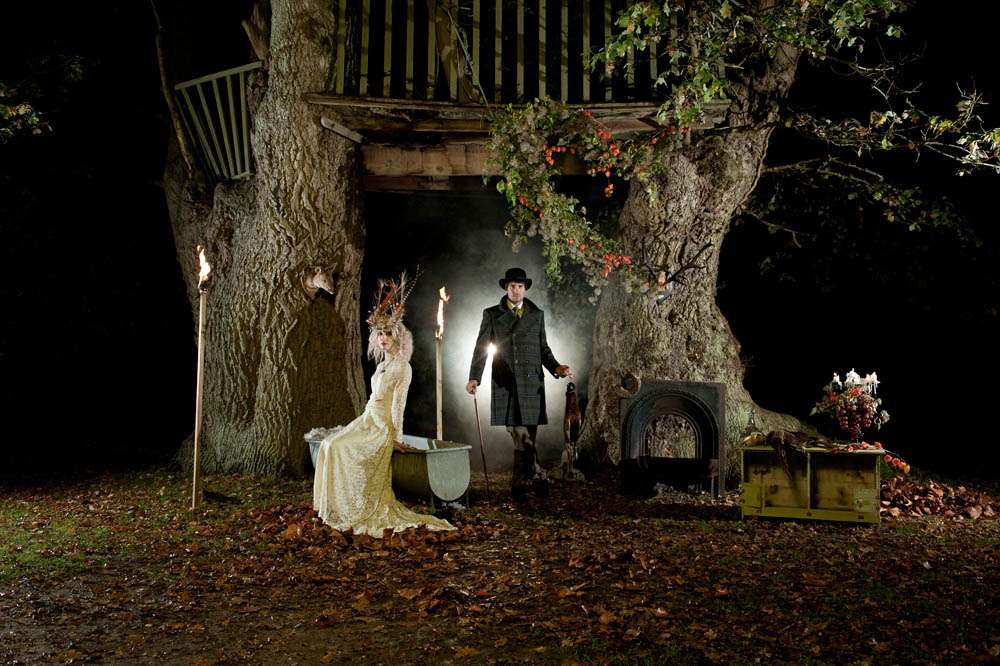 The second Photography Farm (remember the first one which I took part in?) took place earlier this month. The subject was advanced flash techniques and using off-camera flash. Organiser Lisa Devlin invited Adam Bronkhorst of Viva Photography, an expert in the field, to teach the latest 'farmers' all about using it in their own work.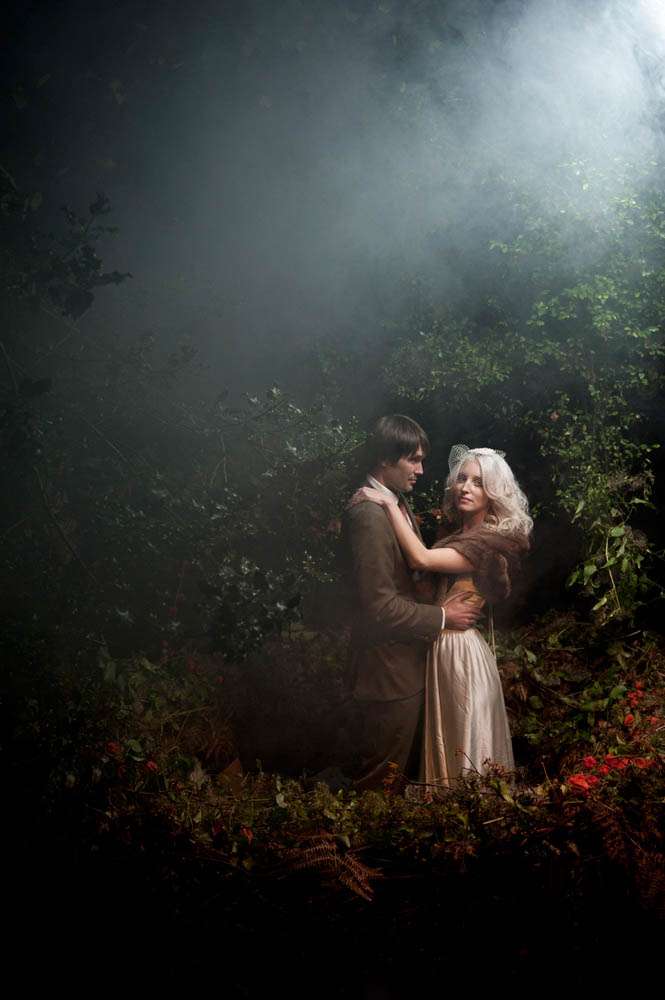 As part of the experience the students were treated to another amazing styled shoot set up by Hannah of The Tea Set. The inspiration for the shoot was a dark gothic winter vibe, as Lisa explained, "We always knew this Farm was going to have a very different feel to the last one. This time we were exploring advanced flash techniques as opposed to working with available light and it would be a night shoot in the winter. So I got to thinking gothic and got to pinning."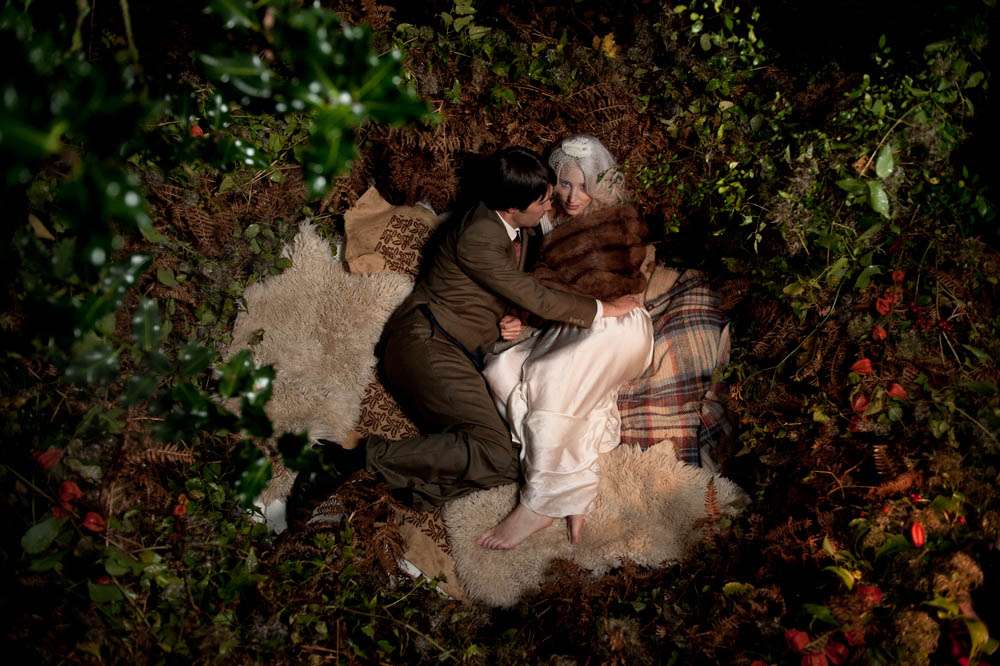 "The look also started with our couple, the beautiful Martina and Leslie. Martina has great strong features and hair the colour of swan feathers. Once we found the right dresses from the amazing Hope and Harlequin the direction started to be winter/gothic/nordic/gypsy/feathers."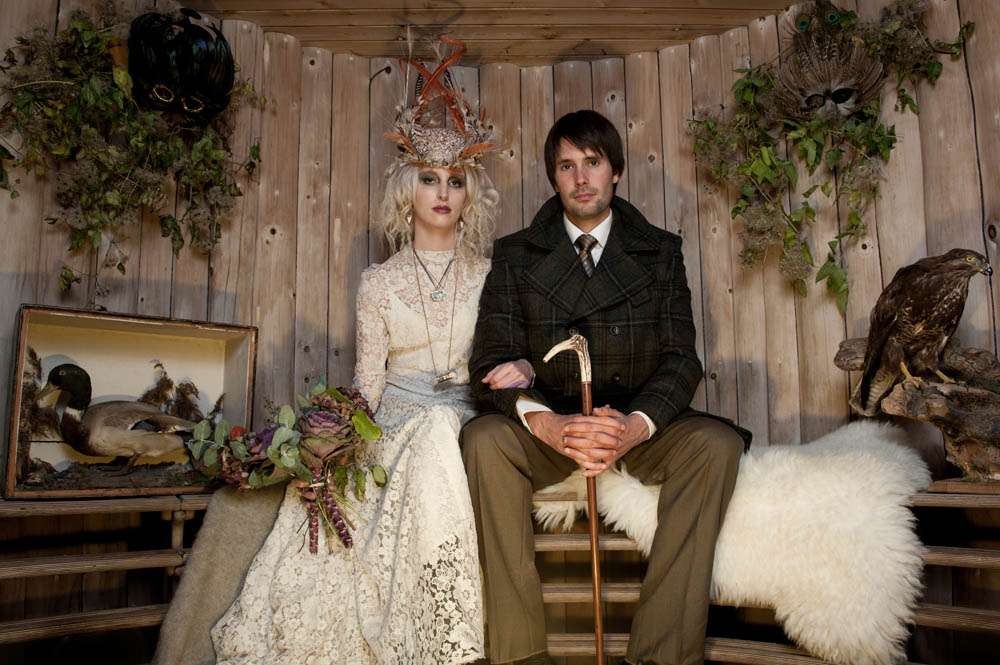 "We went to The Farm with our awesome stylist Hannah from The Tea Set and after discussing shooting down with the couple laying on the floor, the idea of a big giant nest out in the woods was born. When I saw the Bird of Paradise Hat from Jane Taylor Millinery it was the perfect finishing touch, it is a work of art. Hannah and Jayne once again worked their magic and came up with sets that translated the theme through antique taxidermy, fire, food and a brace of pheasants."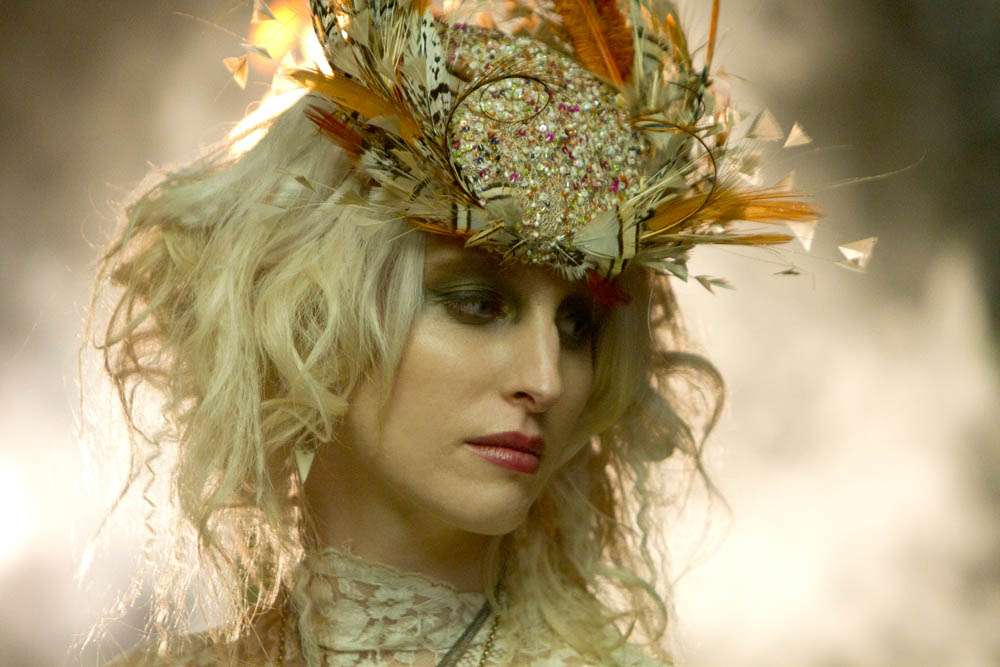 Isn't the vibe of these shots just incredible? If you are interested in taking part in the next Advanced Flash workshop at The Photography Farm, it will be taking place between 3st January and 2nd February 2012 and the next Engagement & Wedding farm will be taking place between the 13th-15th March (which I'll be speaking at).
The price for both two & a half day workshops is just £950 and accommodation and all meals are included. For further info or to book your place, Lisa can be contacted via email or by phone on 01273 231047.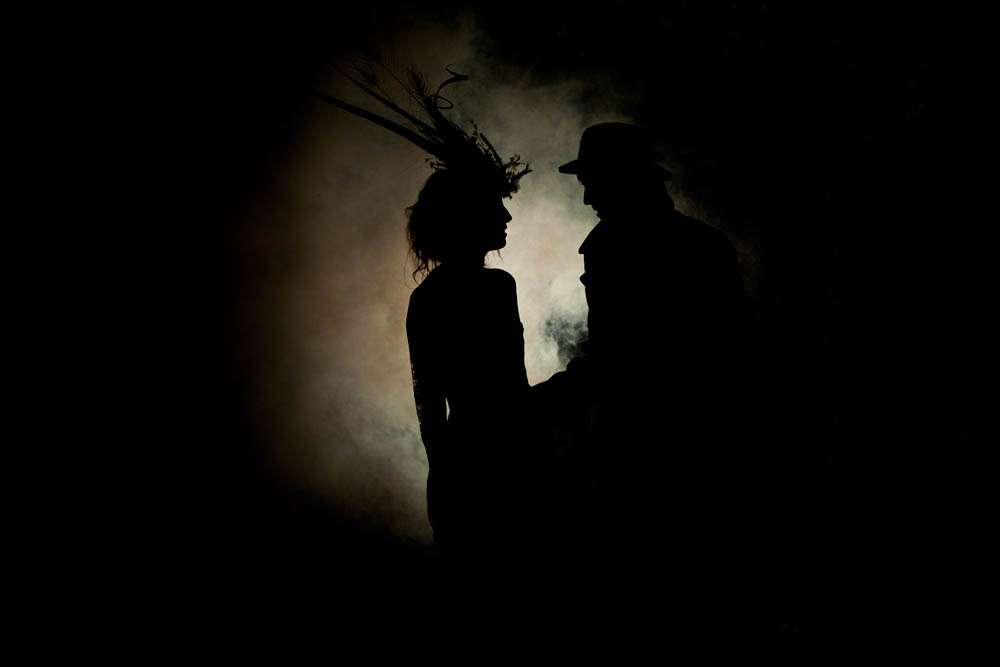 Thank you to Lisa and The Photography Farm team for sharing these with us. LOVE!
You can see Lisa's blog post on the workshop here.
Concept: Devlin Photos
Lead Photographer/Guest Speaker: Adam Bronkhorst
Event Co-ordinator: Jayne Sacco of Sacco & Sacco Photography
Styling, Cakes, Flowers: Hannah of The Tea Set
Hair & Make Up: Elbie Van Eeden
Dresses & Veil Headpiece: Hope and Harlequin
Suit & Overcoat: Gresham Blake
Bird of Paradise Hat: Jane Taylor Millinery
Jewellery: Union Jewellery
Antiques: Henry Nicholls Antiques
Location: The Photography Farm
Other photographs by: Sharon Cooper Shell De Mar Kat Hill Jessica Roberts Jeni Smith & Cathie Watts
The Photography Farm will be a regular event hosted by Lisa Devlin, covering different areas of photography including wedding photography, baby photography, boudoir photography and flash techniques. Each three-day event will include styled shoots and guest speakers who are experts in each field.
To keep up to date on all the latest events follow The Photography Farm Facebook Page.