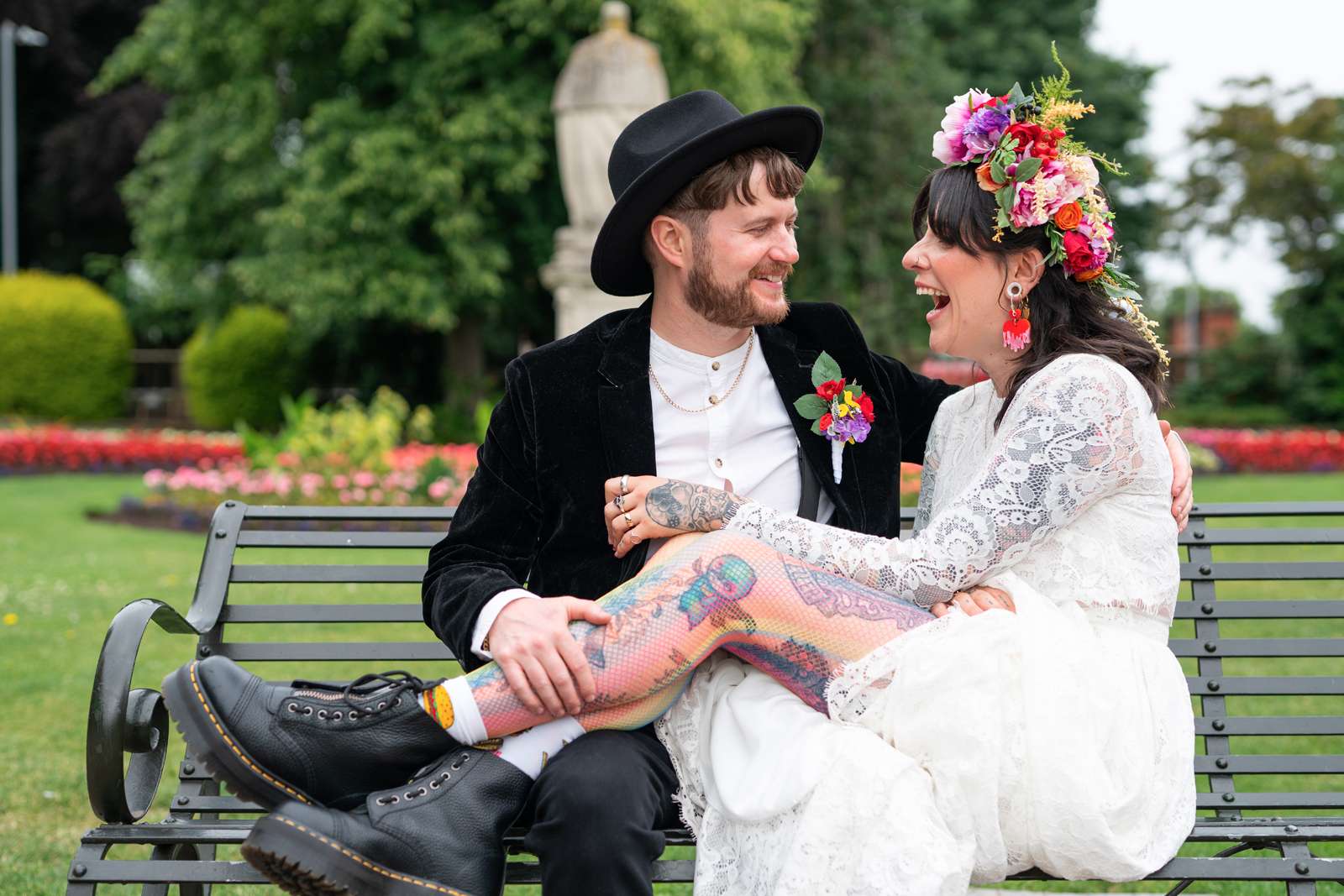 Midsommar may be a horror movie, but the aesthetic is anything but scary, which is why Shar and Scotty were so heavily inspired by it for their not-at-all Halloweeny summer wedding. When Covid hit, it made them realise what they really wanted (and didn't want) for their day so they had their reception of cake and informal, unplanned speeches at the bride's mum's house and spent less than £2,000 to boot!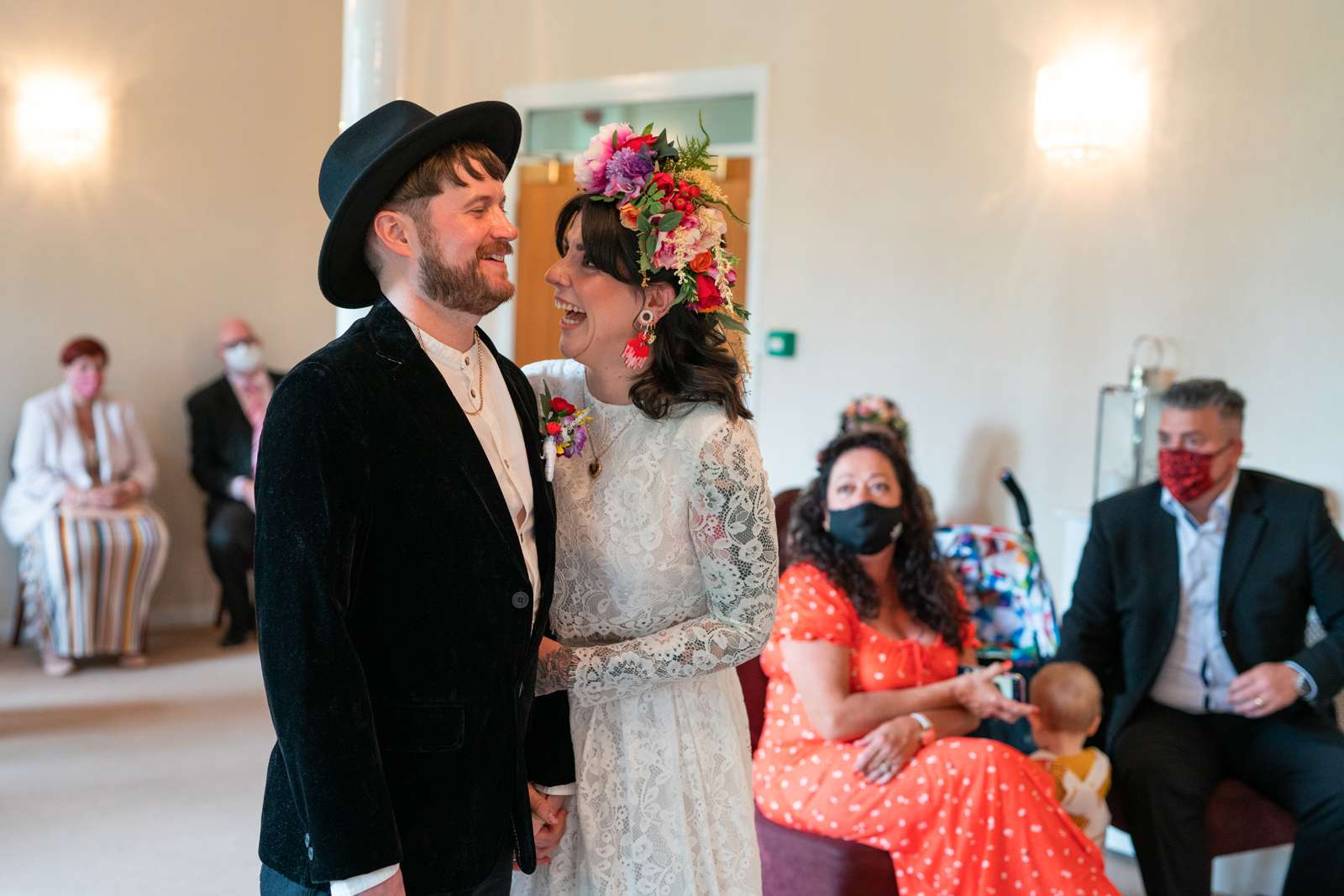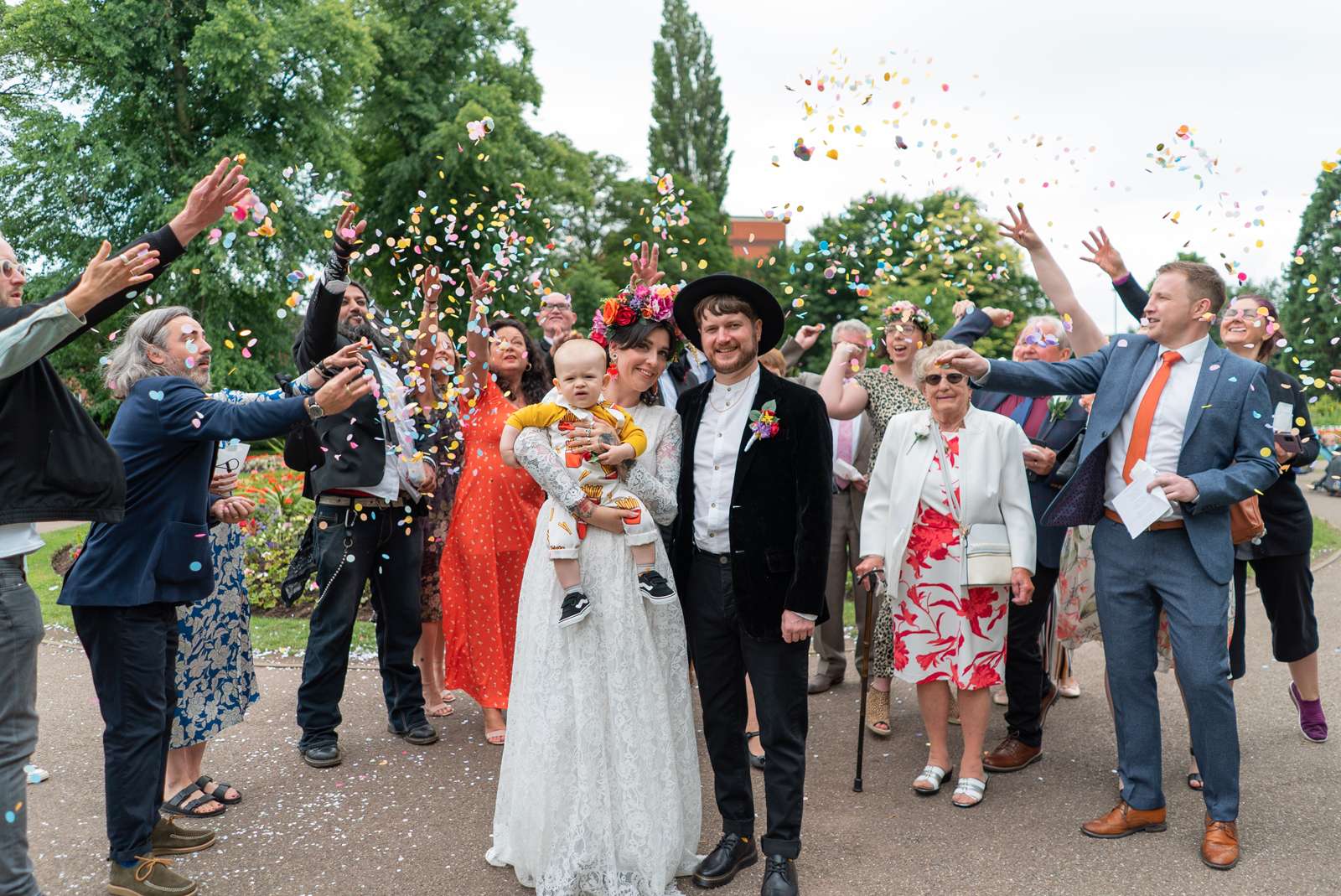 "Our wedding was just happy, bright, rainbows and smiles" Shar told us. "I wore roller skates, people wore cool hats and there were lots of flowers! Midsommar, if it wasn't a horror, heavily inspired us as well as Frida Kahlo and Lana Del Ray. We wanted an informal, fun day and continued being defiant in the face of a global pandemic, we warned to bring some joy back into the lives of the people around us."
Shar's dress was £120 and came from the ASOS bridal collection. With it she wore a massive flower crown, Dr Marten Sinclair boots, Stance skate socks that said 'fries before guys' (which tied in with her son's fries jumpsuit) and rainbow Snag Fish net tights.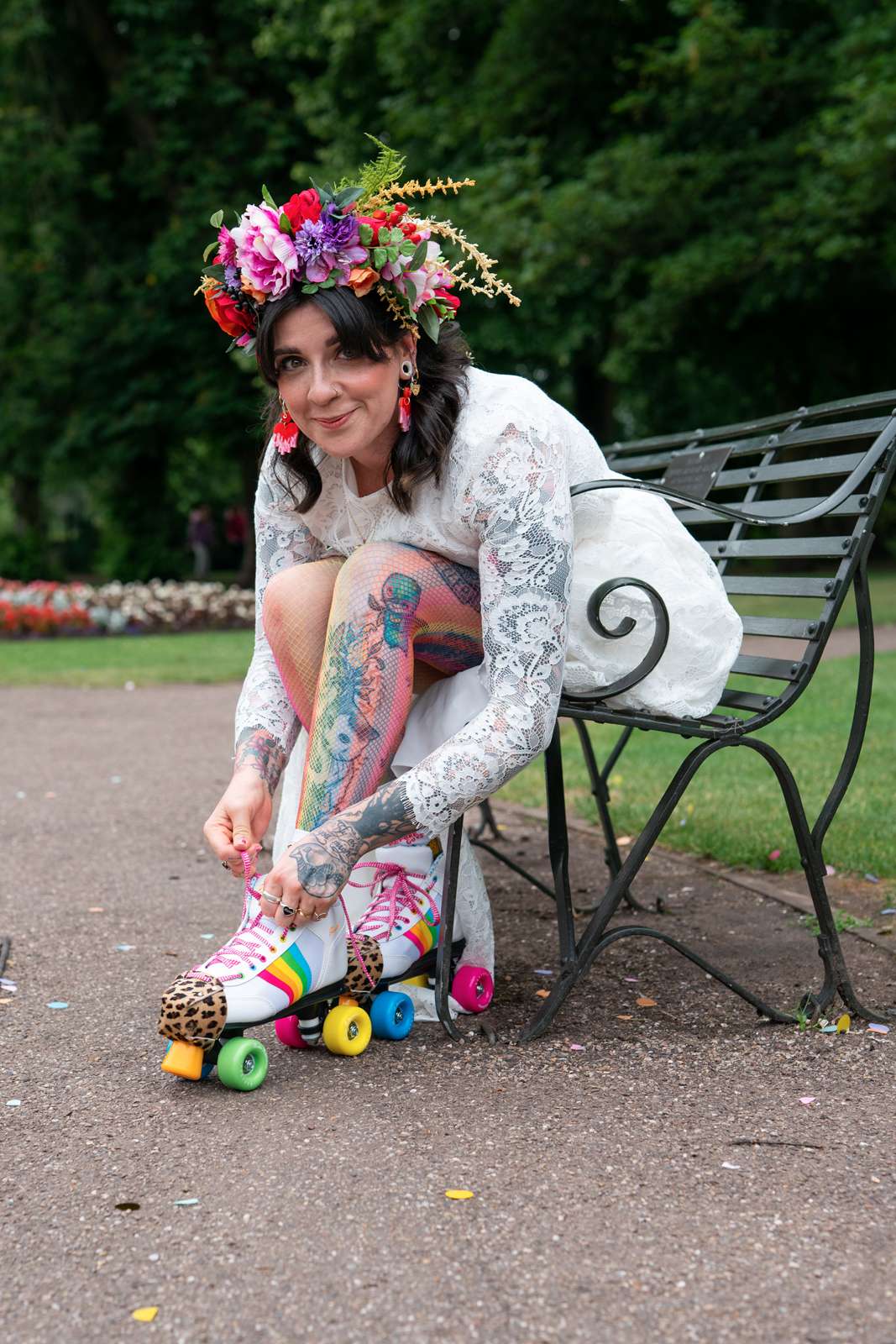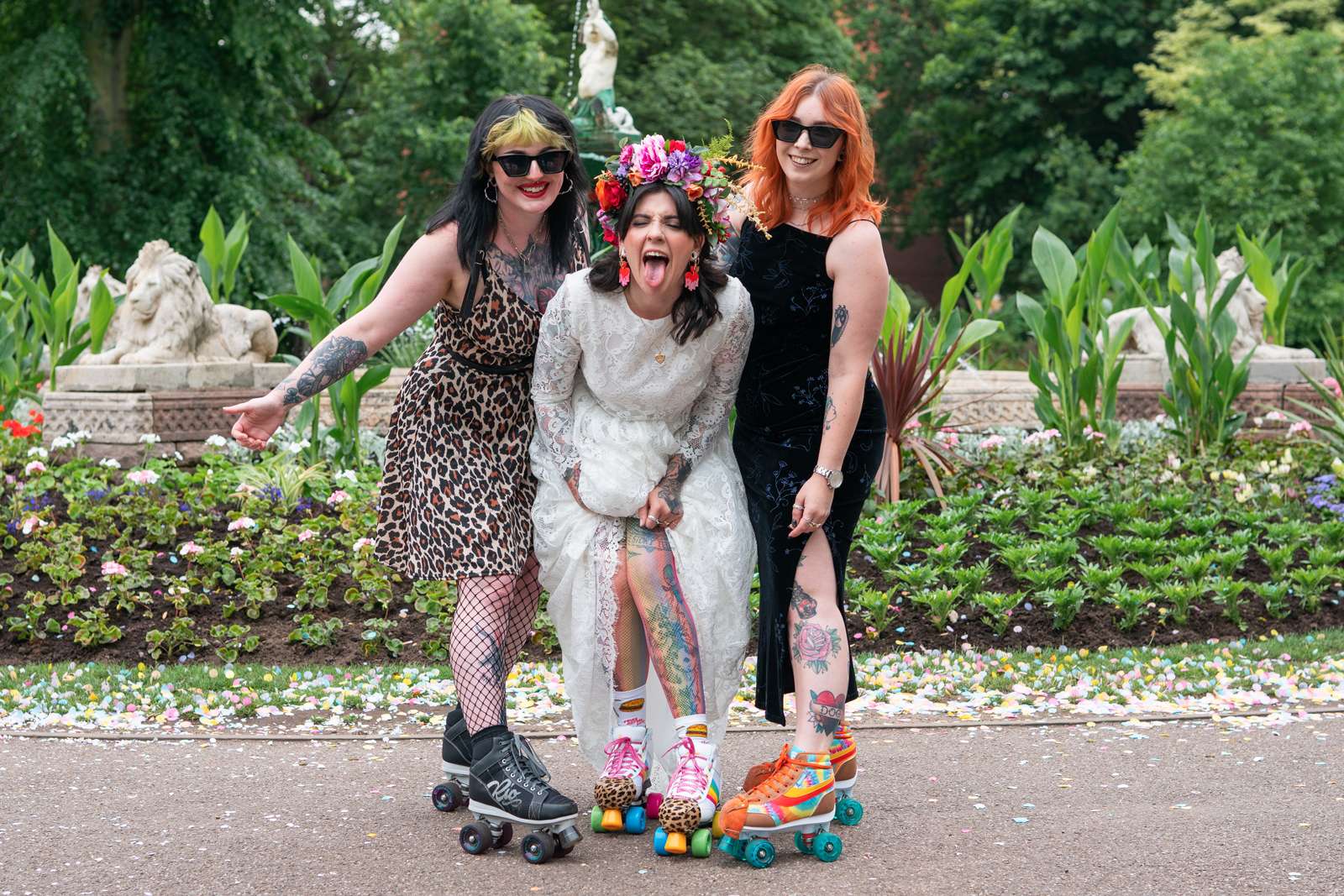 Continue reading