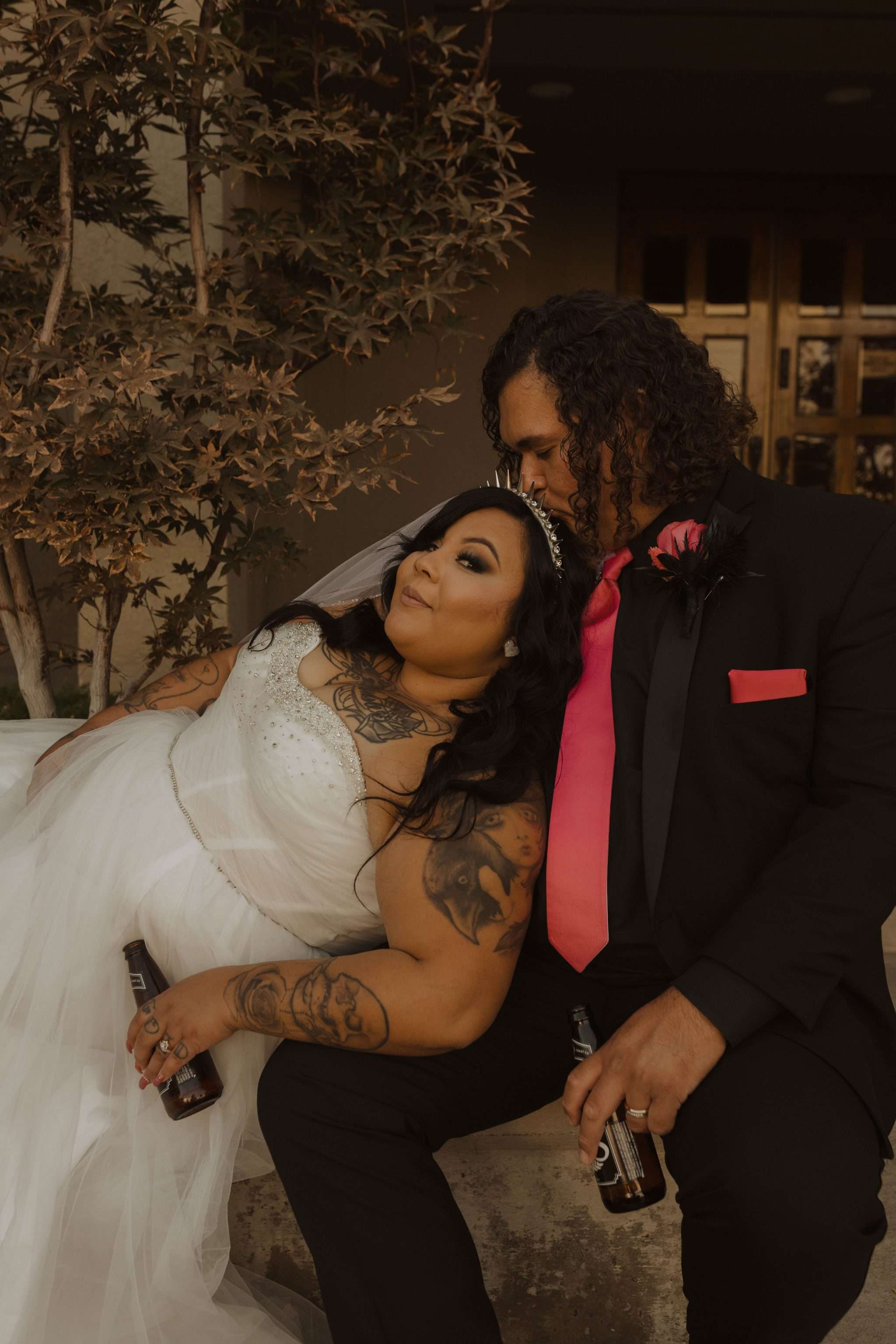 Angelina and Joseph had an elegant yet spooky October wedding which celebrated their love for each other and featured all of their favourite music. Bringing pink into the theme also added a touch of pastel goth which their photographer's dreamy photo style complimented perfectly.
"Our wedding was elegant yet spooky and also quite dreamy", the bride began. "We used the term 'pastel goth' a lot because we used so much pink but still wanted a dark vibe. There was lots of black metal/ metal music that was incorporated into the wedding and that was mostly from Joseph's artwork and the musical choices we made."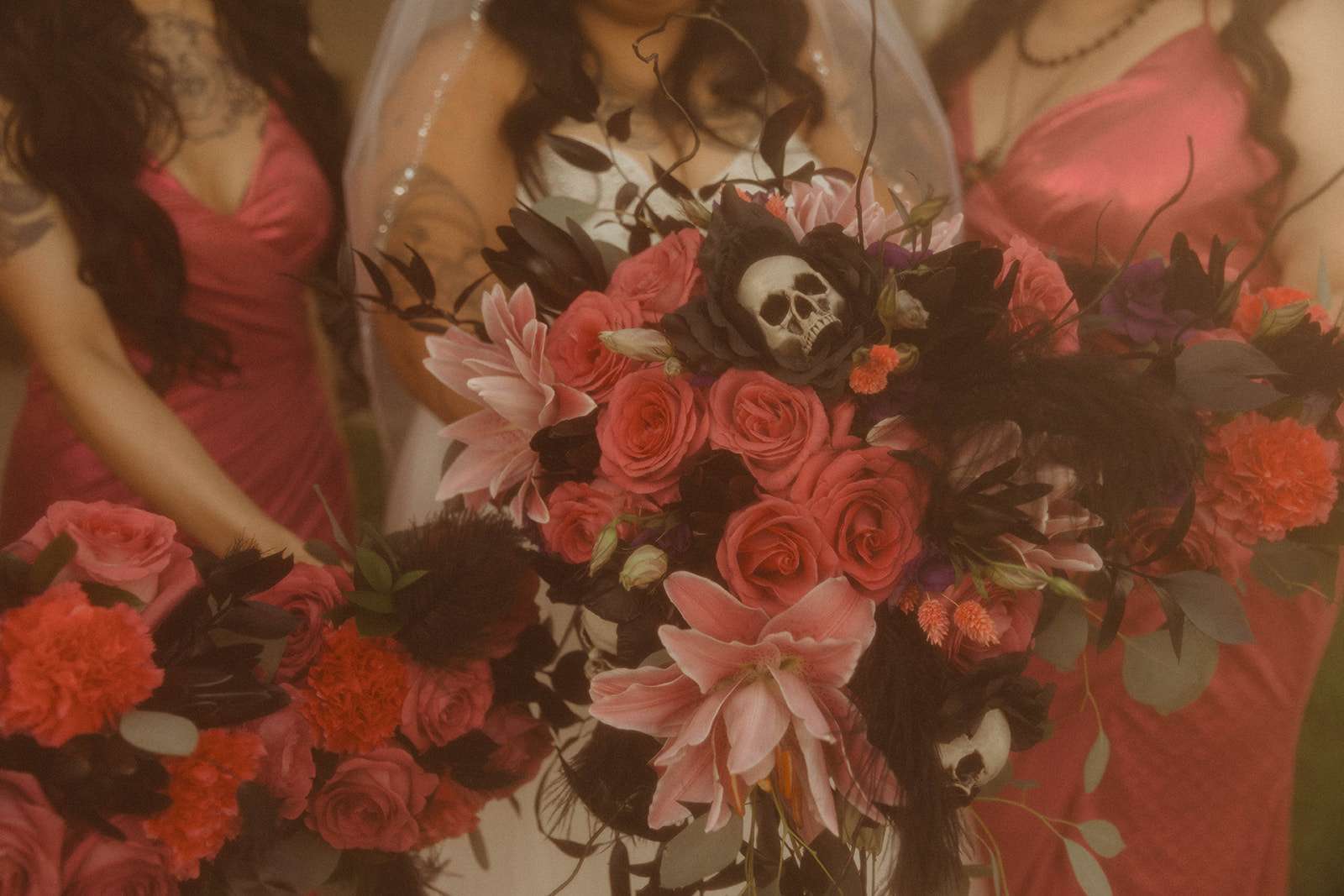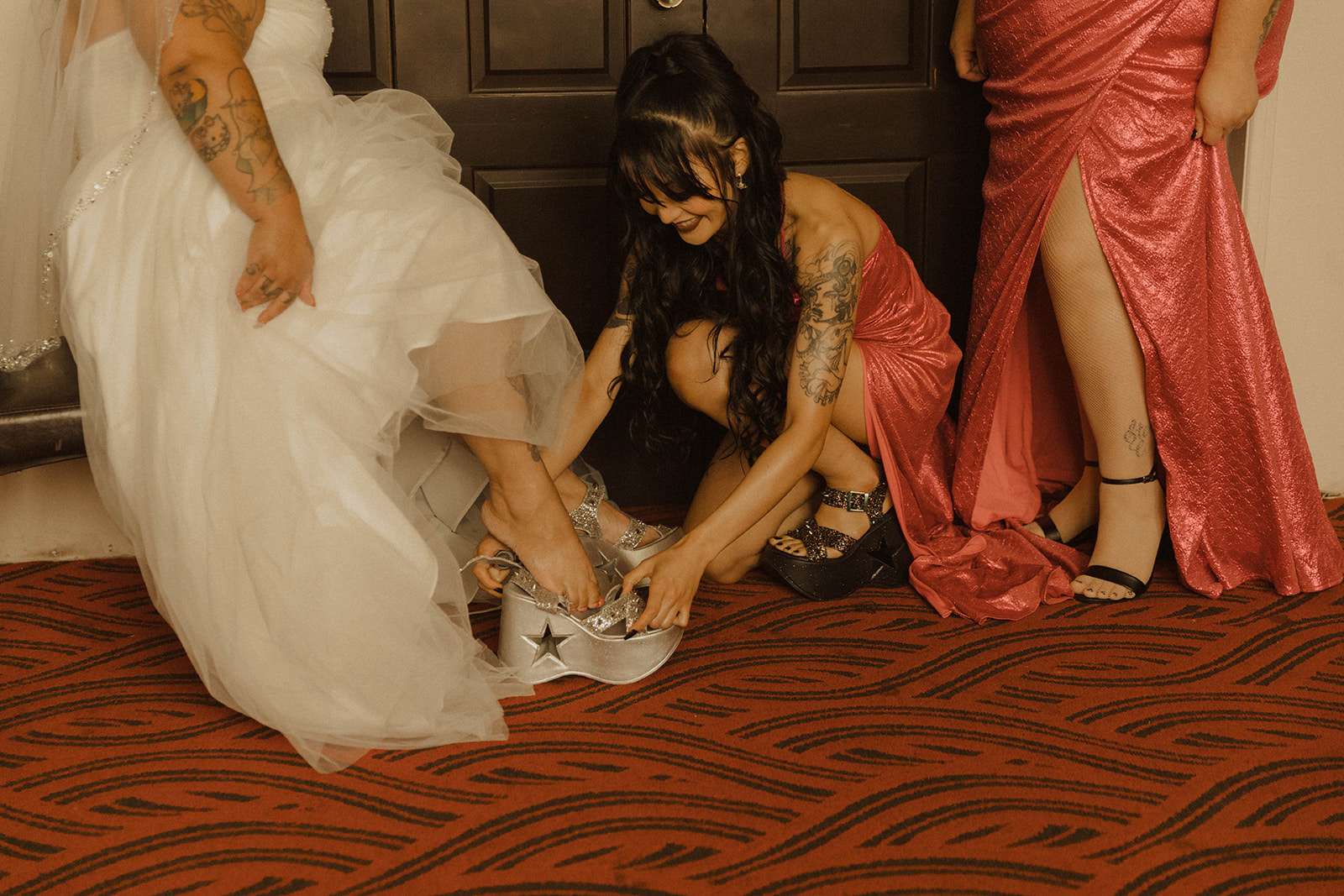 "We were inspired by our favourite month, October, which is also when the wedding took place", she continued. "We love Halloween and horror films and we wanted to make sure those elements were there but not over the top. We listen to a lot of bands like Choir Boy and Softkill and thought about their songs often, doing our best to take what we heard and bring that into the look and feel of our wedding day."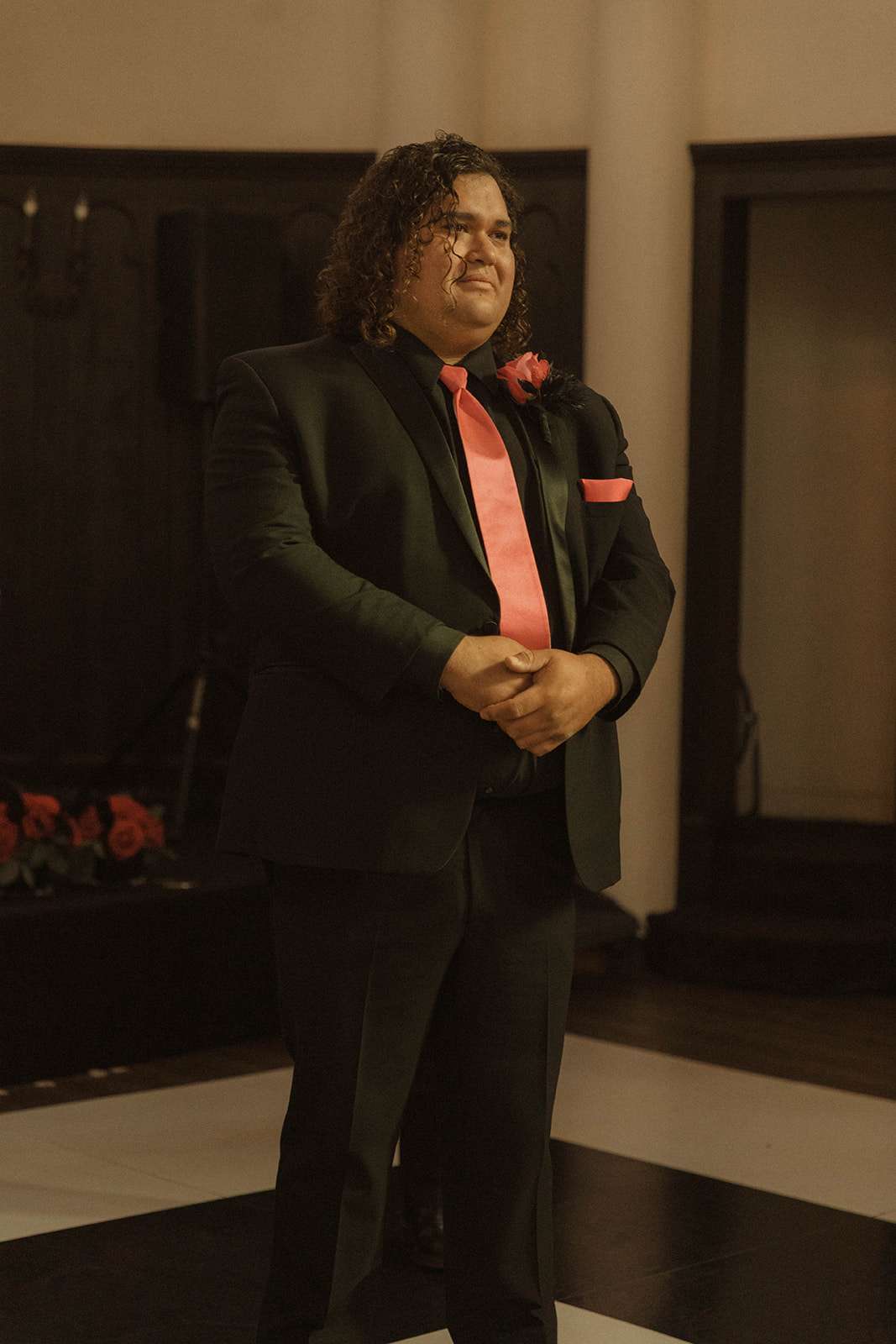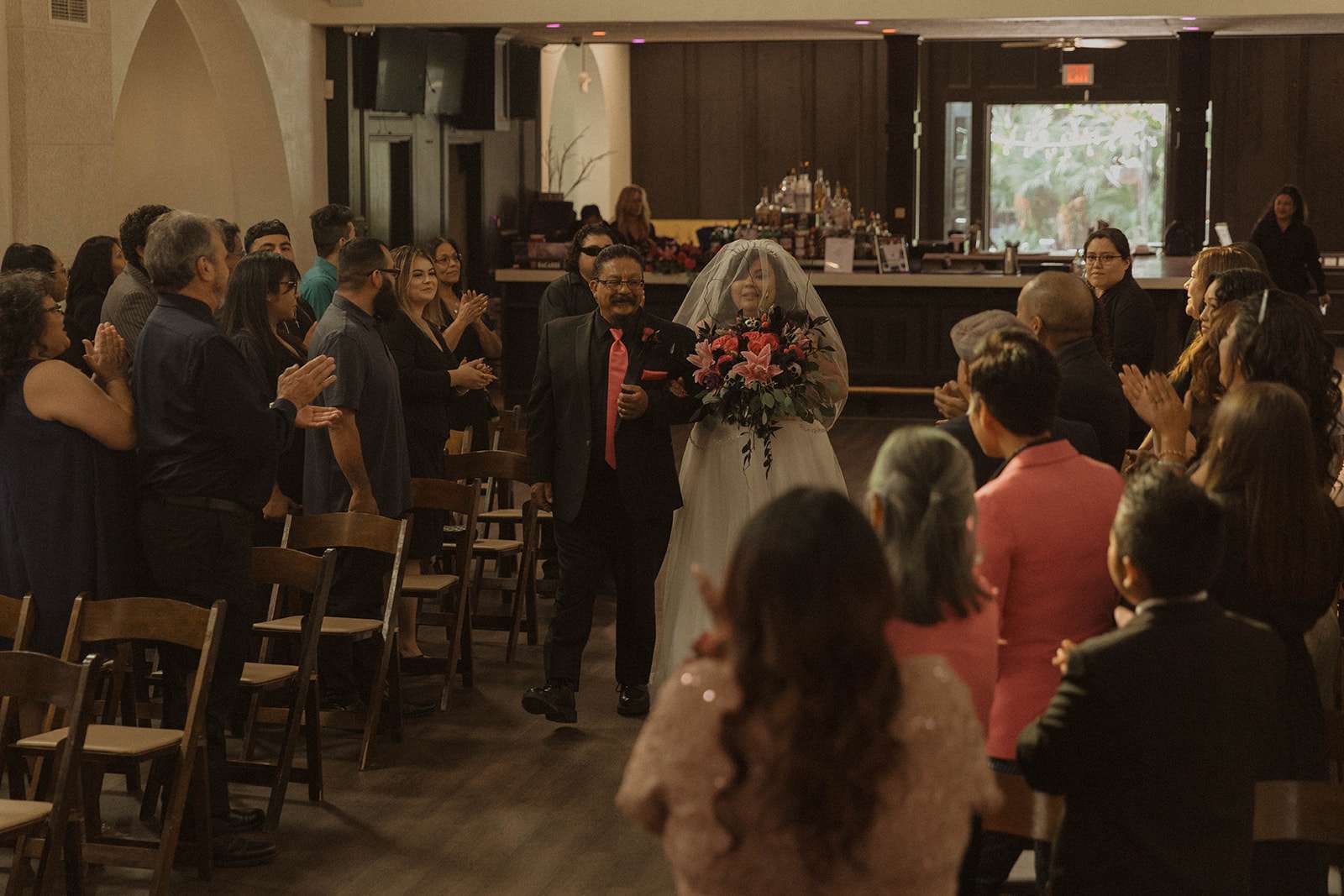 The ceremony itself began with an orchestral black metal song by Wolfuneral that then transitioned into I will sleep by Mutilated Tyrannt as the groom and bridal party walked down the aisle. "My husband is Navajo and they are a Navajo black metal band who write songs in their native language", said Angelina. "It set the tone for the ceremony for sure." Their vows were short and sweet, followed by a Navajo blessing and then indoor fireworks as they sealed the deal with their first kiss as husband and wife!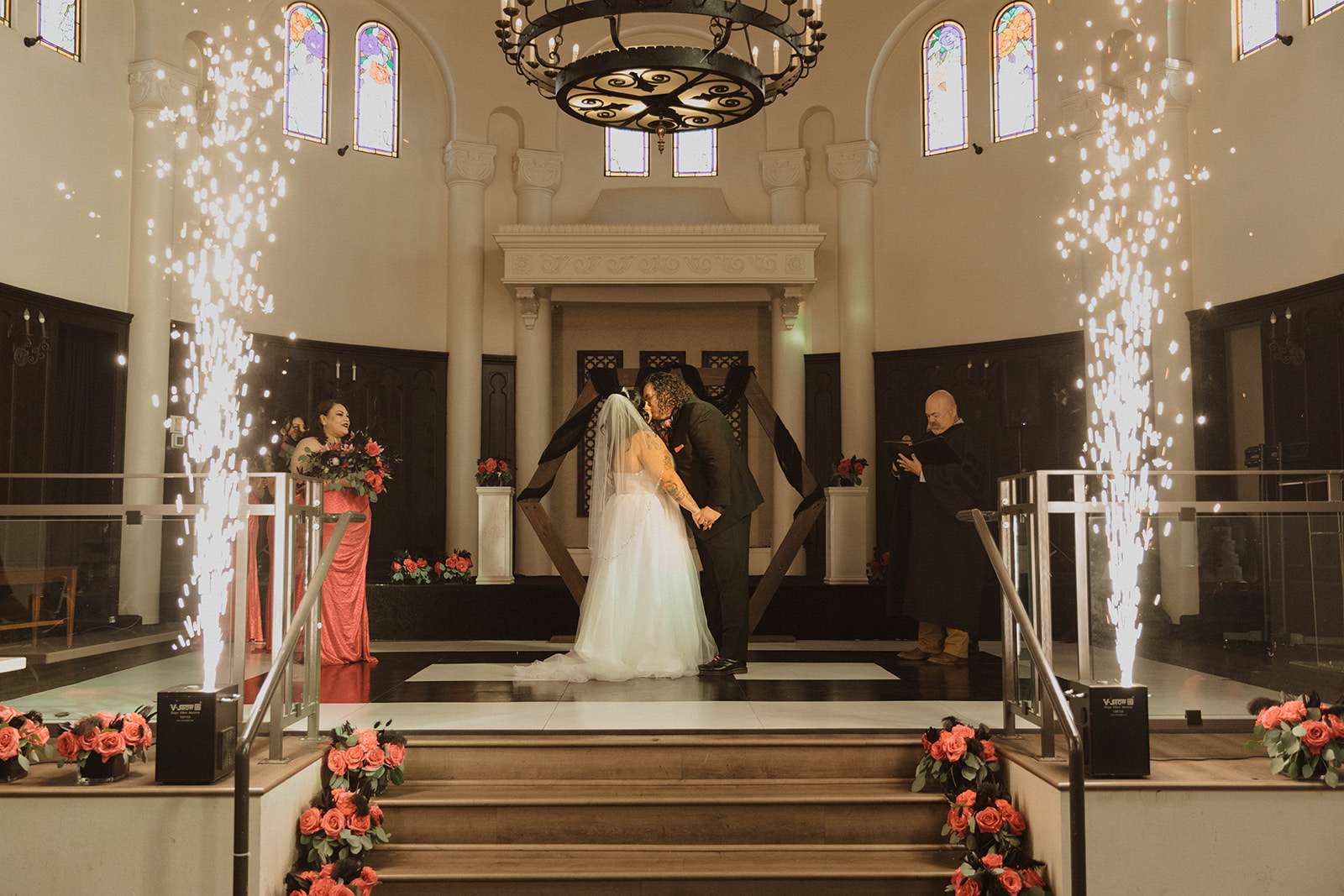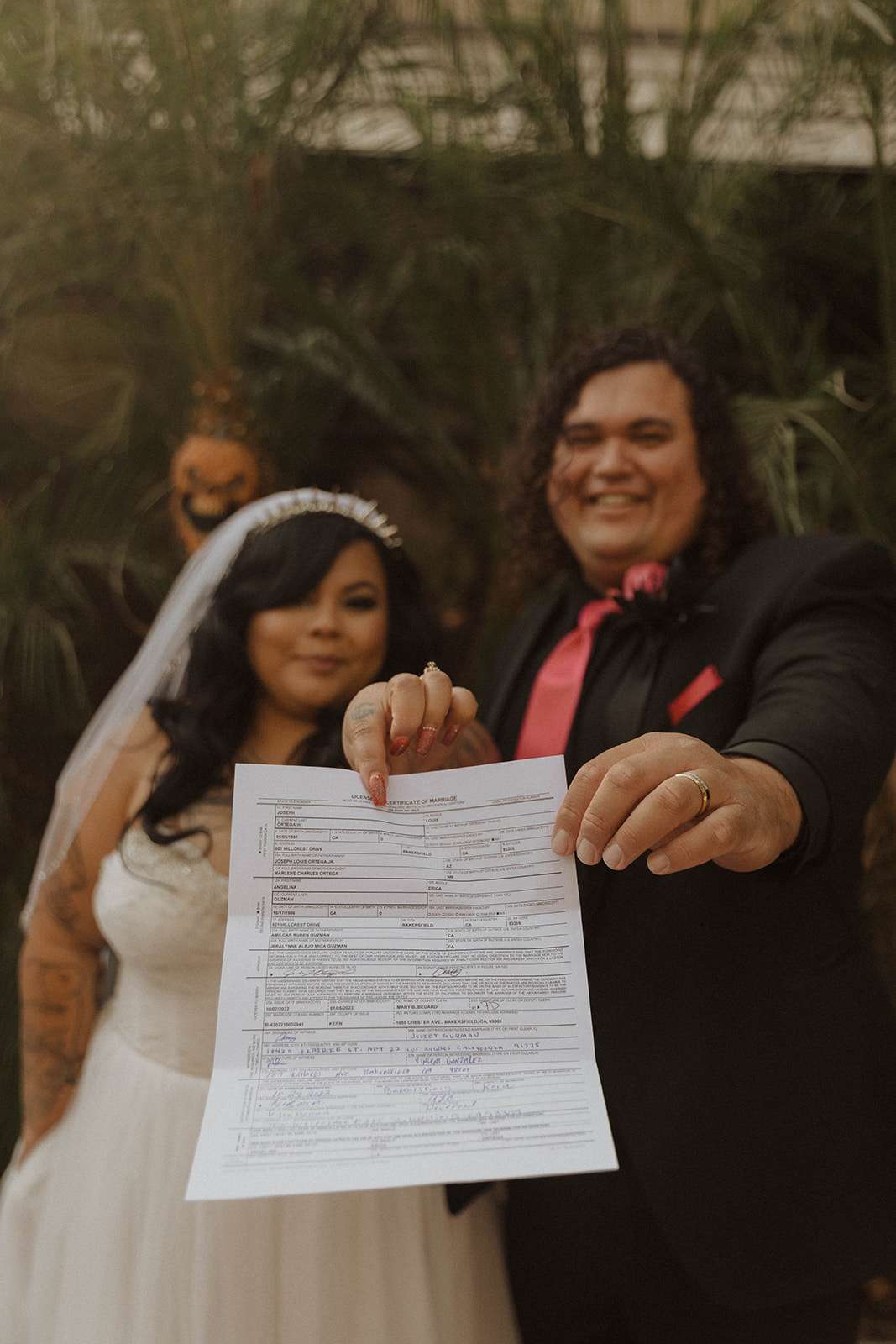 The reception then kicked off with the newlyweds walking in the room accompanied by a metal version of the wedding march played by the bride's younger brother. On the walls they projected The Munsters. The space also featured decorations such as custom drawings and artwork by the groom, black flowers and glitter skulls.
They kicked off the party with Motörhead's Overkill, headbanging and dancing on stage together before being joined by their guests. In a unique twist on the traditional garter toss, Joseph wrapped a hot pink garter around a human skull and tossed it into the crowd!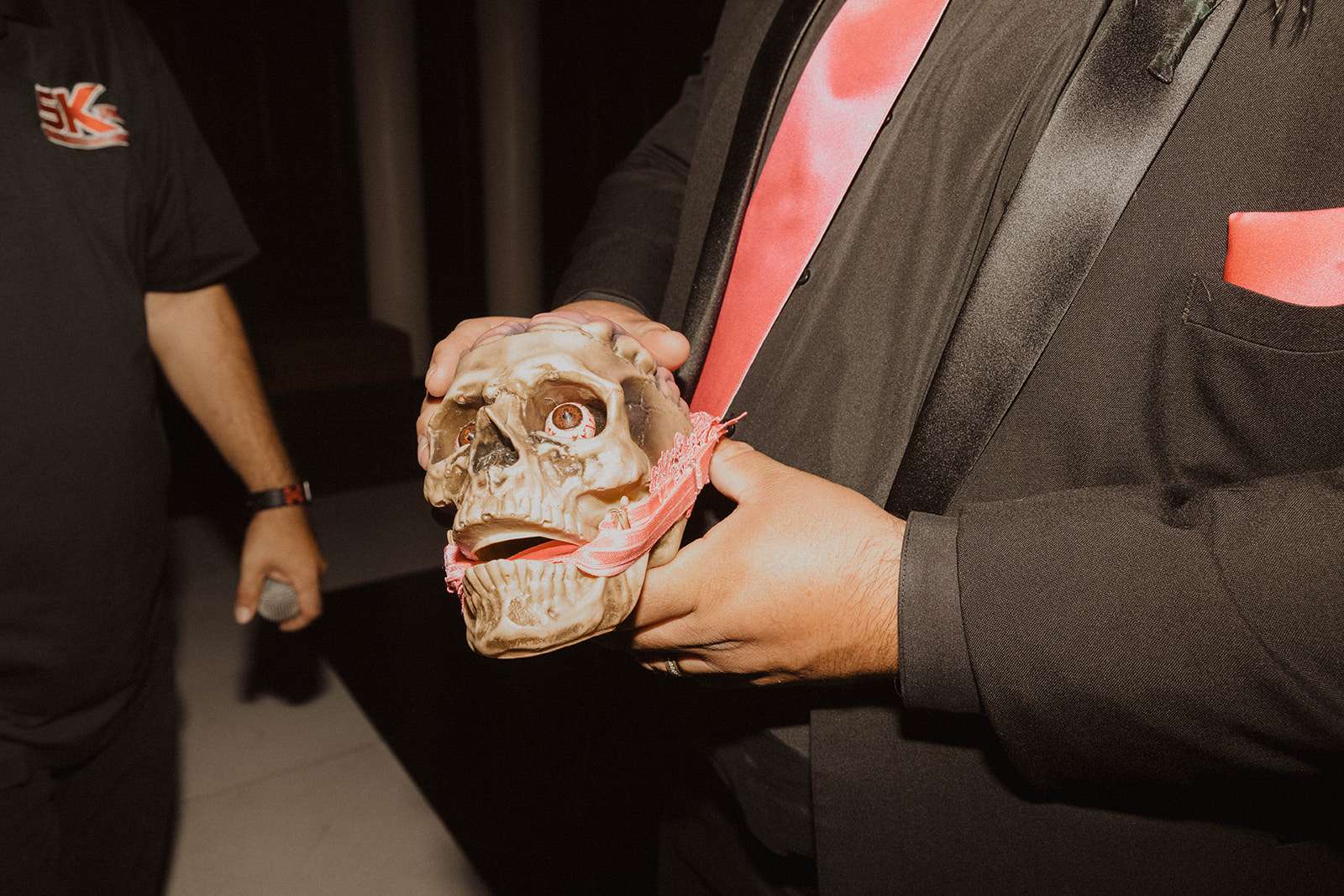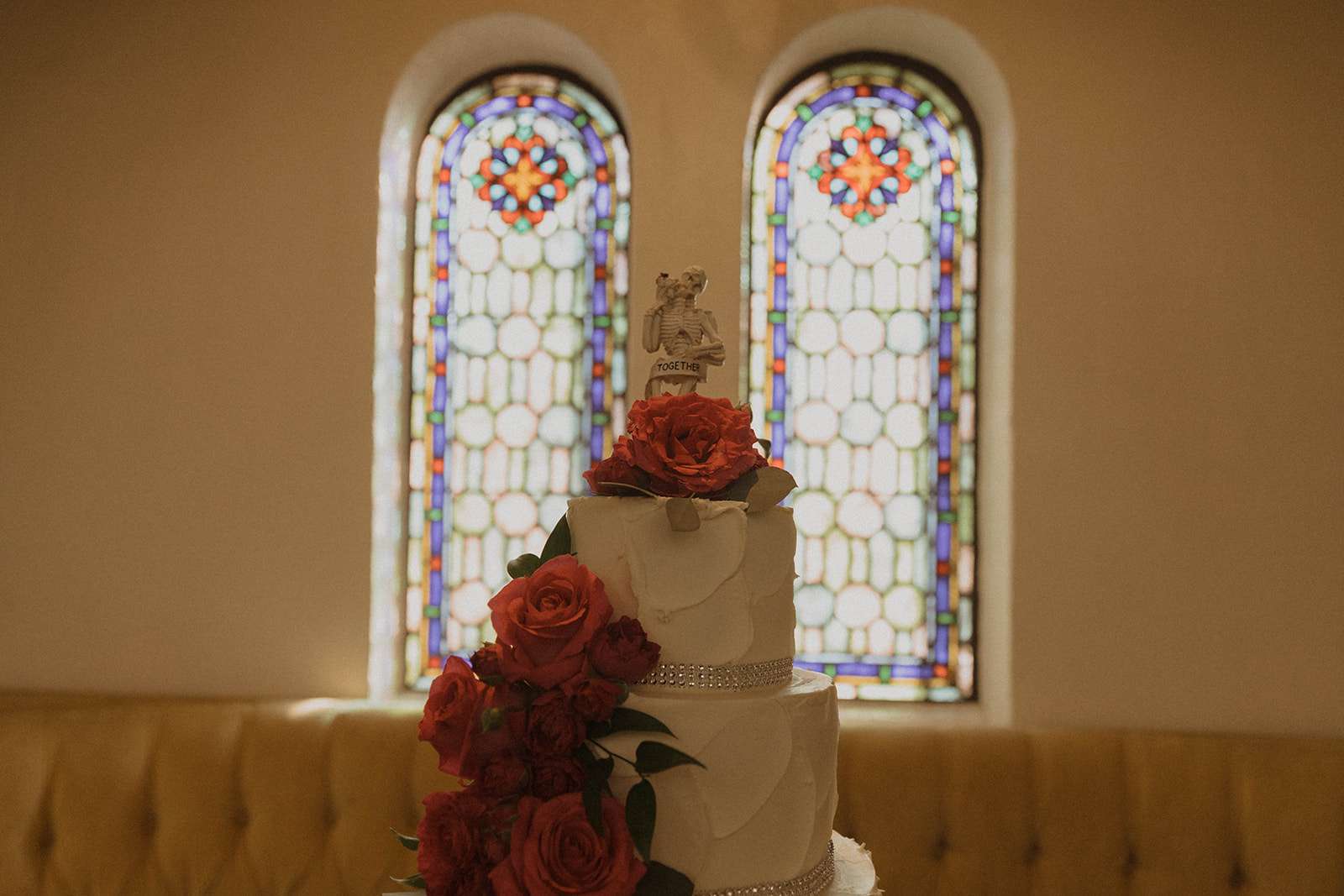 "Our favourite part of the wedding was when it was time to party!" Angelina explained. "We loved seeing everyone talking and dancing and just enjoying the evening together. Everyone was all dressed up like they were going to the raddest funeral of the year! Sneaking up stairs with one another to have a beer and look down at our loved ones and realising everyone was there for us was the best feeling in the world."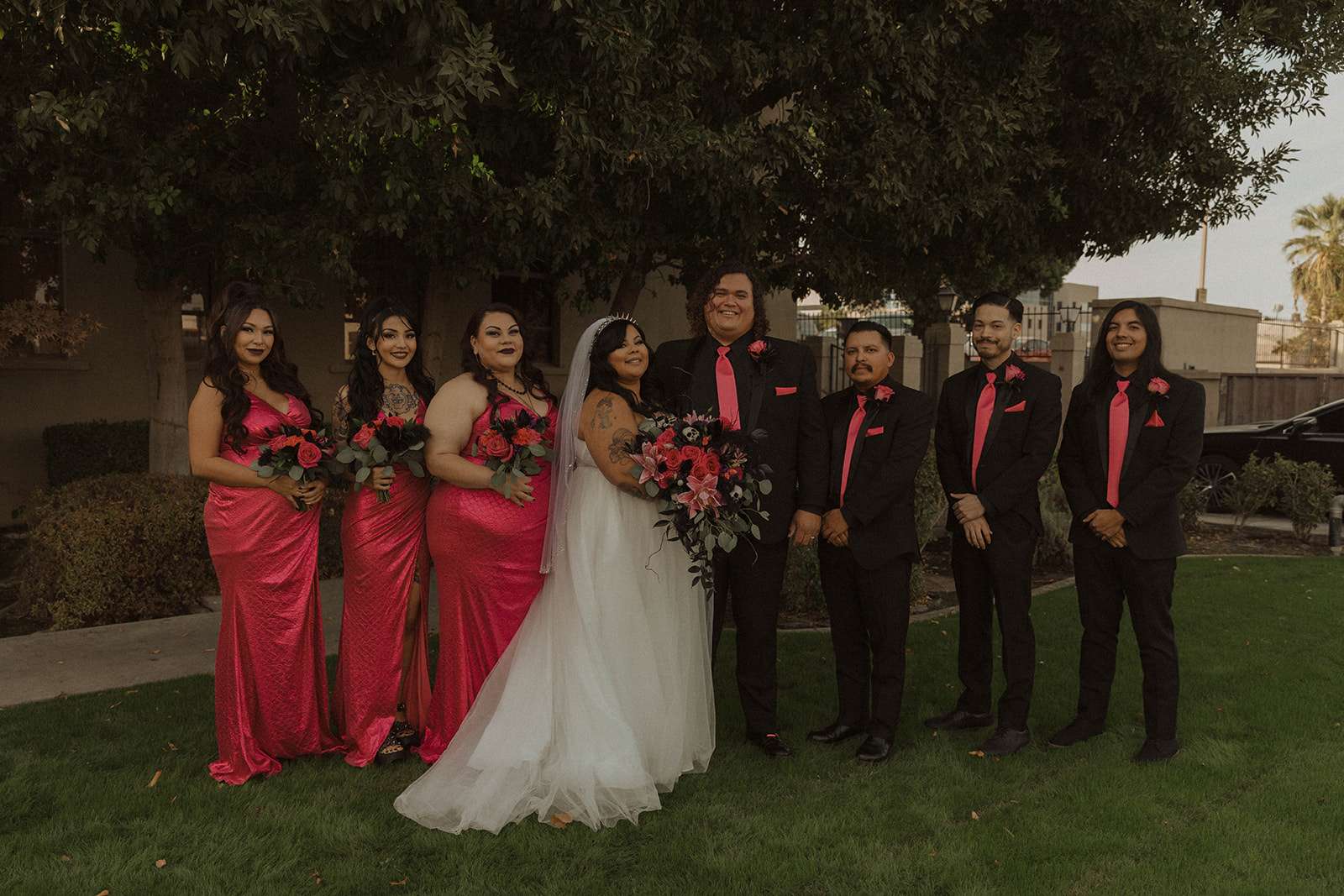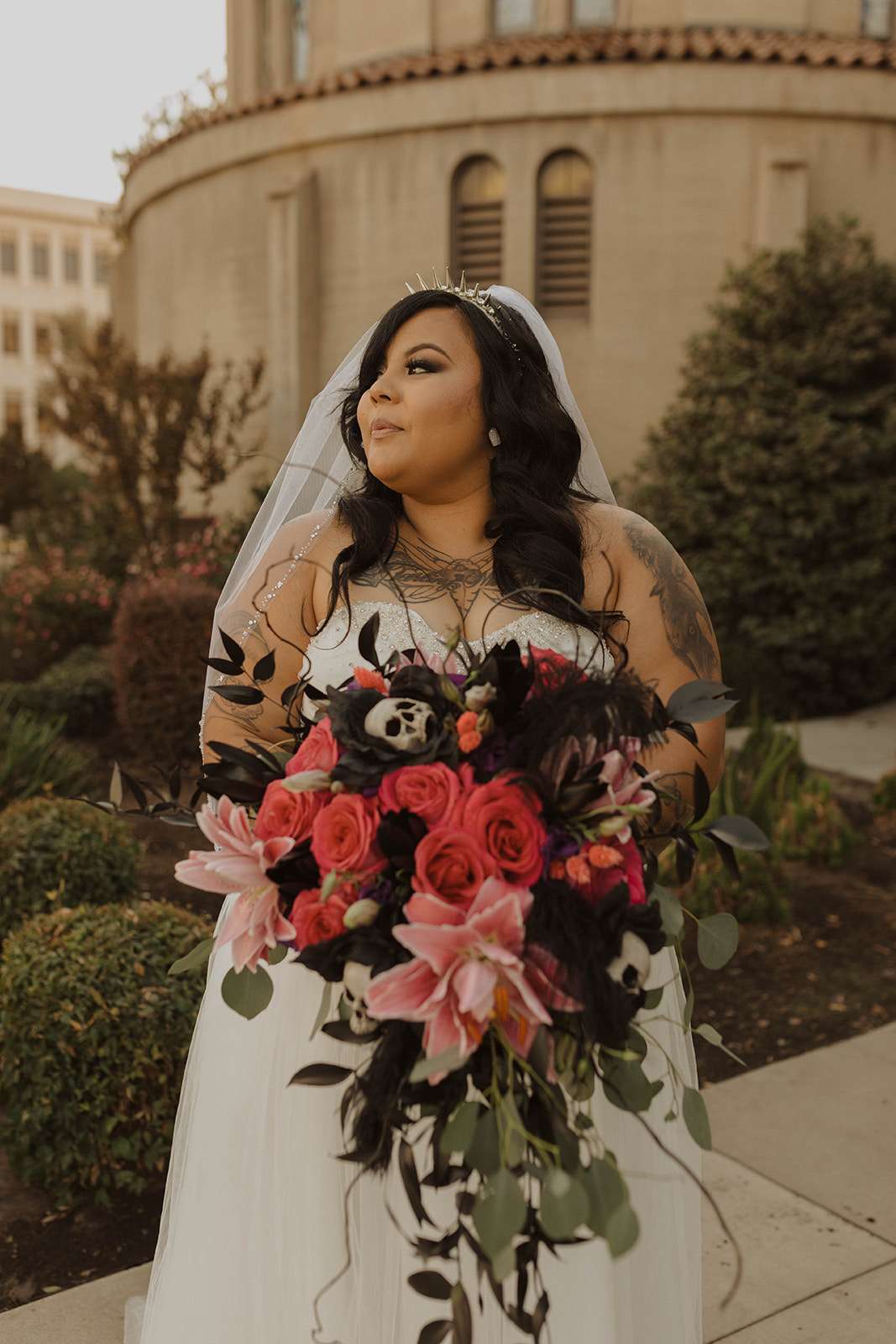 They did have a couple of not great experiences with some of their suppliers so want to advise other couples to be careful about who they hire… "I wish I had done more research on vendors before starting planning but I was just so excited when I began searching for everything", Angelina warned. " Some of the people we hired seemed to see that we didn't know much about wedding planning and took advantage of that. Make sure you are checking out the reviews for any vendors and ask around about the companies you are booking to plan your big day."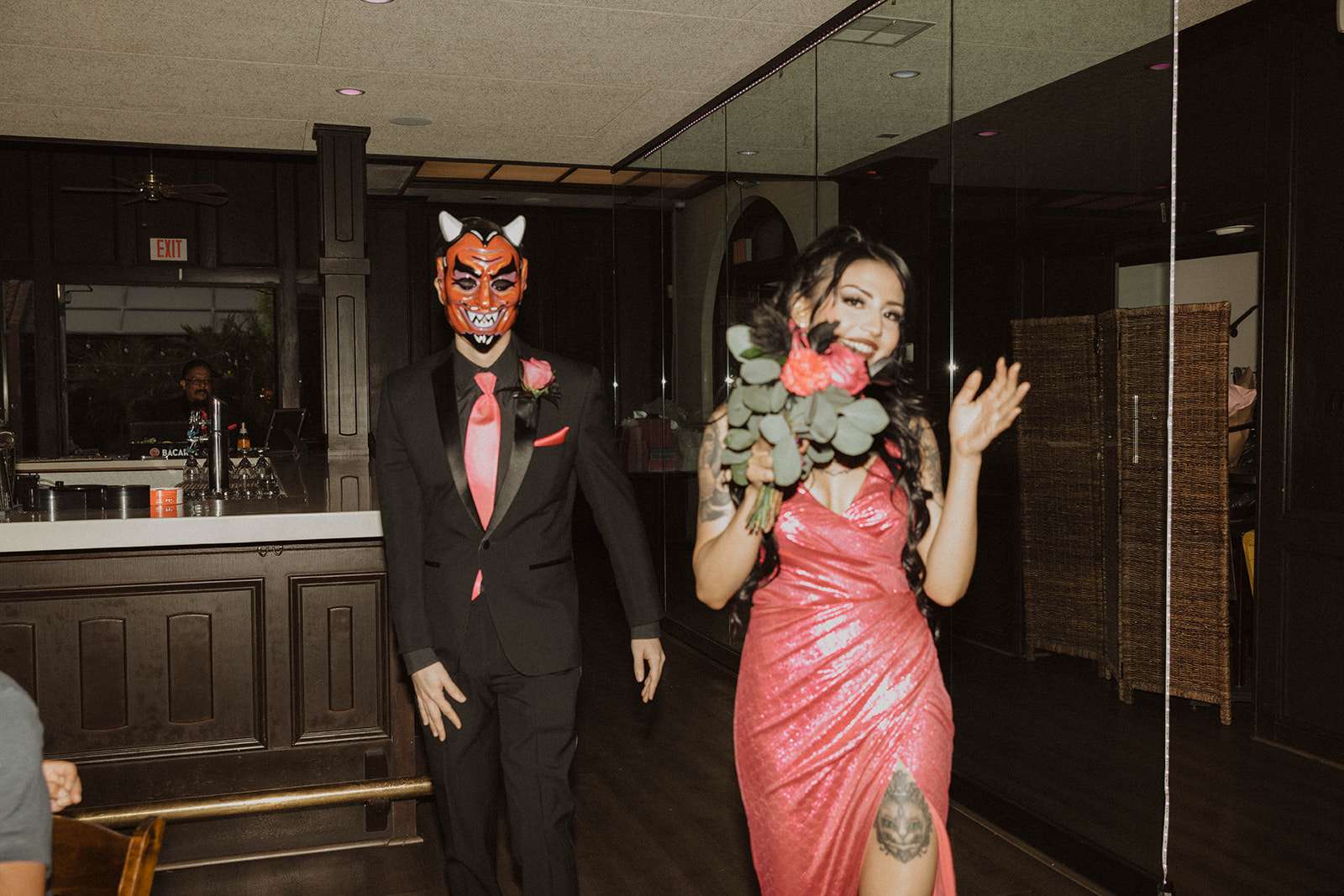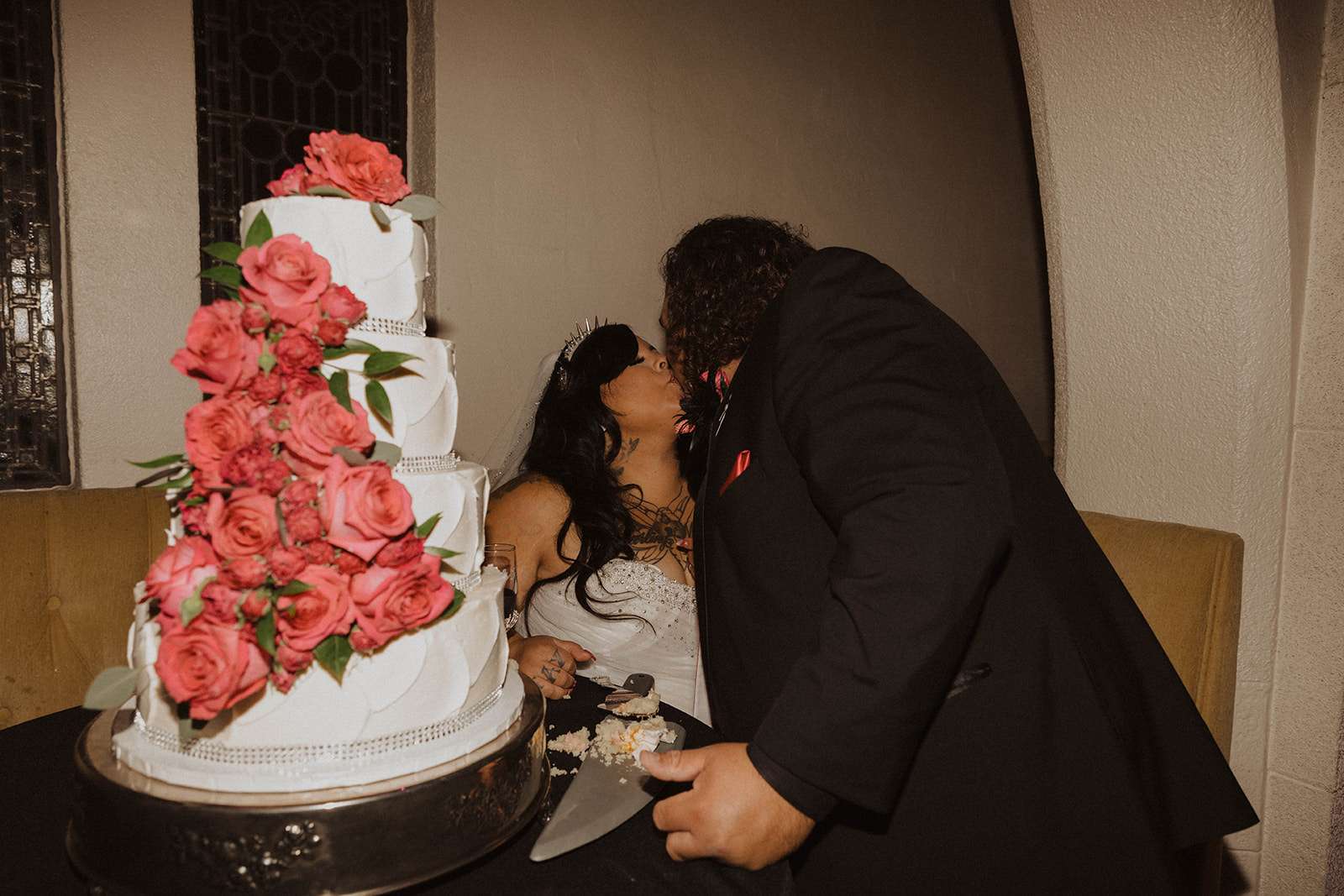 "Thank you so much for allowing us to be featured in Rock n Roll Bride", she concluded." It was part of my dream to put our wedding together and hopefully inspire other couples who are like us – tattooed, plus size and working class. We are a just a punk and metalhead who found a way to celebrate the best thing in our lives (one another!) We appreciate you and love your publication so much."