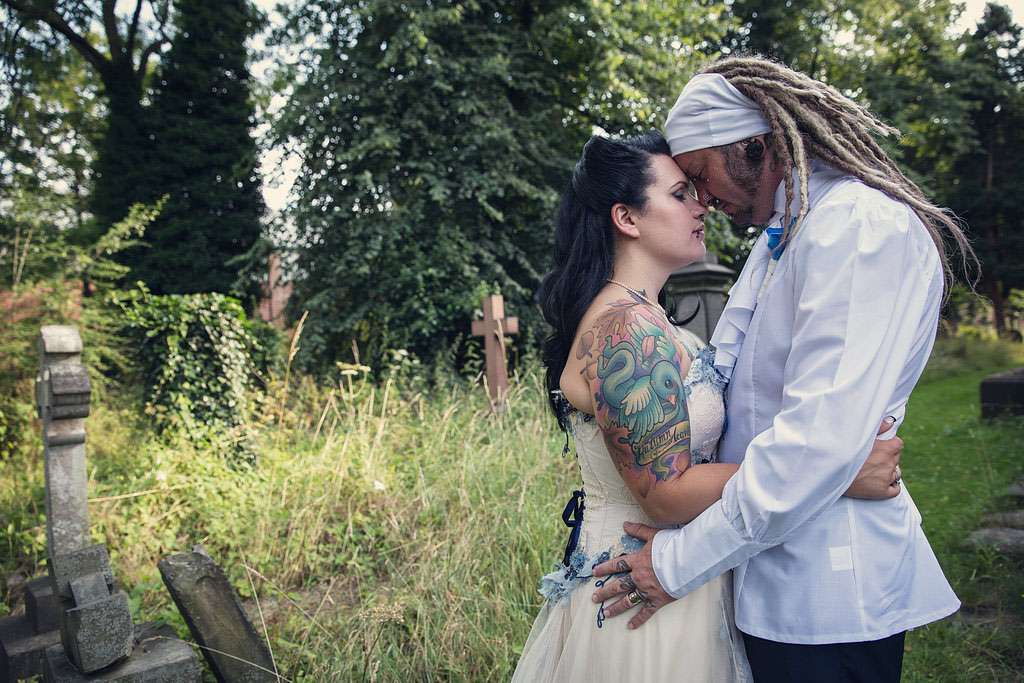 With Halloween just a few weeks away, what could be a better wedding to share with you than Steph and Lee's epic Corpse Bride inspired day!? You are going to LOVE this one!
They were married in Birmingham, with their ceremony at St Johns church and their reception at Hamstead Social Club. The church setting also offered the most perfect place for their spooky couple portraits – a graveyard!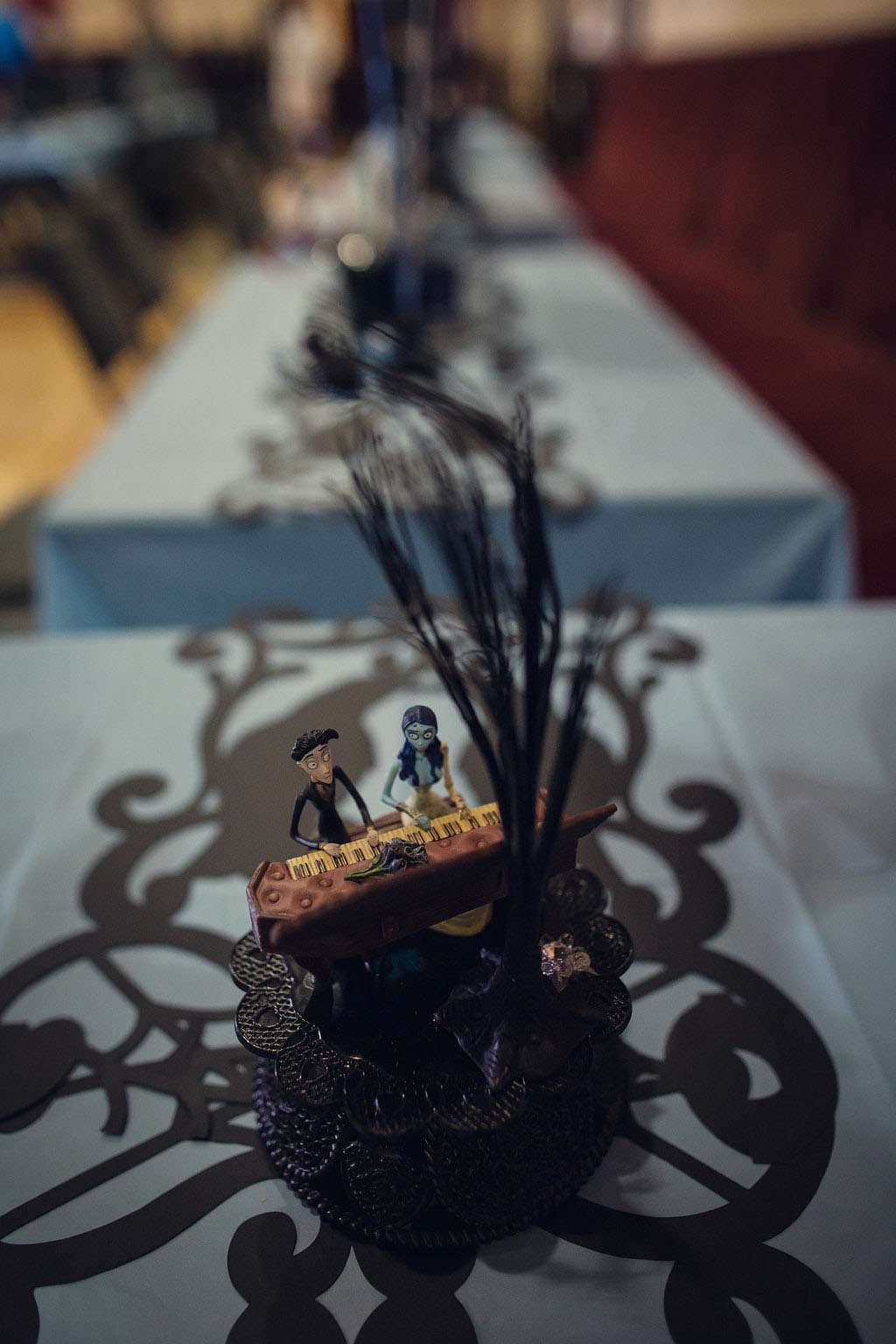 "Lee proposed in the pub where I work!" began the bride. "It was our first valentine's day and we had been out for a posh meal and thought we'd pop in the pub for a few pints to end the night. When we got there, there was a duet singing, so after some dutch courage, Lee wandered over to the singers, snatched a mic (whilst they were mid song) drops to one knee and asked me to be his wife. Of course I said yes! That was six years ago and now we have our two daughters together. We have four gorgeous kids between us!"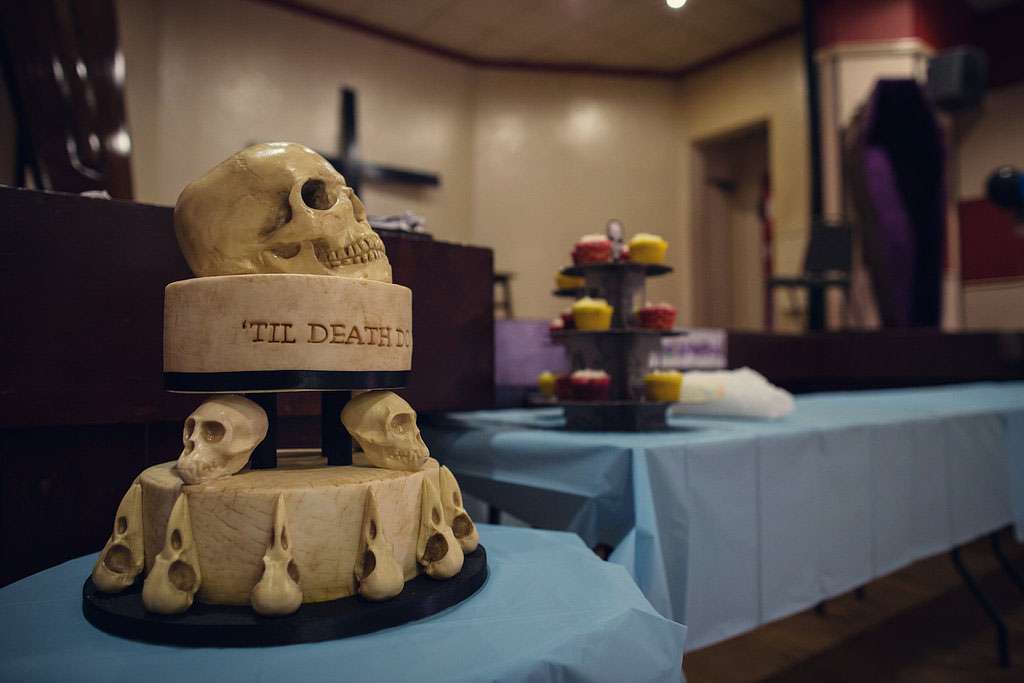 Steph's incredible custom made dress was designed and made by The Couture Company and her blue butterfly (!) shoes were from Frankie Lynn Emporium. The décor at their reception was pulled together by the couple themselves. Their incredible cake was from Conjurer's Kitchen.
"The inspiration for my dress and shoes was Tim Burton's Corpse Bride", she said. "We are both big fans of the film and of Tim Burton. We also both love a good rock band and anything gothic so this is where we started. We are 'different' in our everyday life so we wanted that to come through in our wedding too. We loved everything about it!!"