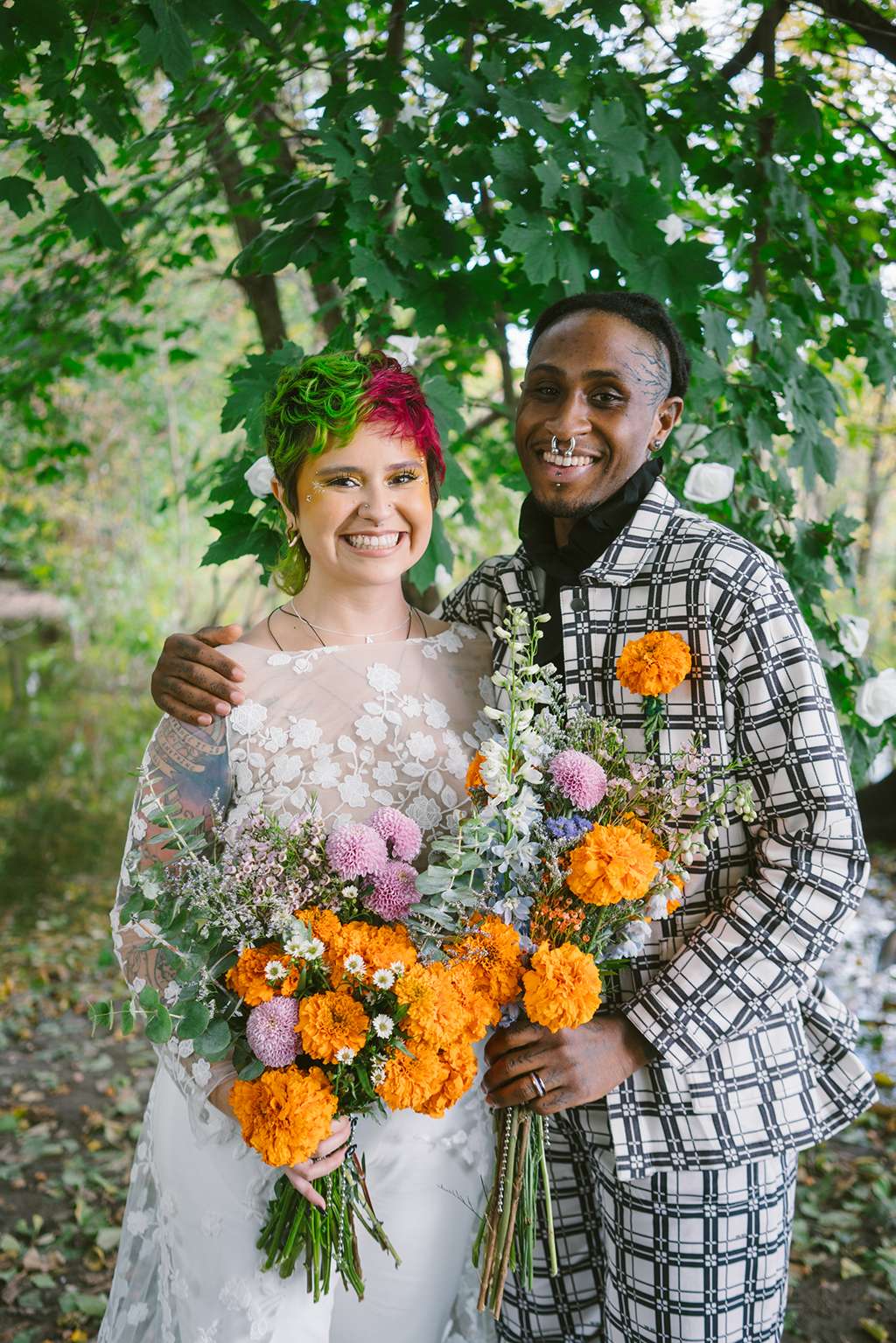 Luna and Omari wanted to disrupt stereotypical wedding gender norms and make their October wedding day feel as queer, trans and authentic as possible, all while keeping their alternative flair. "We originally were planning a huge wedding but did not have enough money to do so," Luna told us. "Being the ambitious people that we are, we decided to do a last-minute small wedding ceremony at Prospect Park and a few days before we booked a venue through Peerspace for a reception."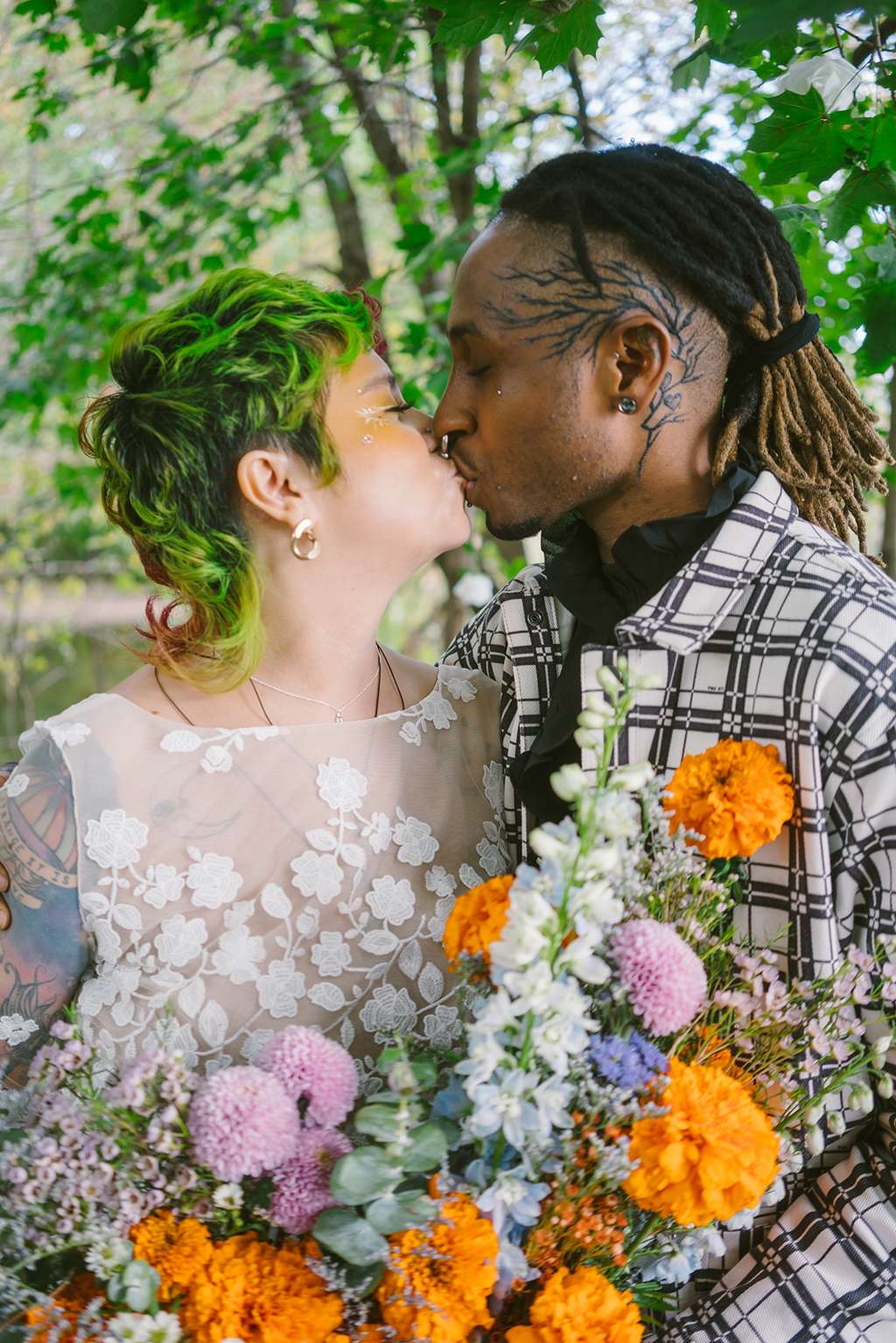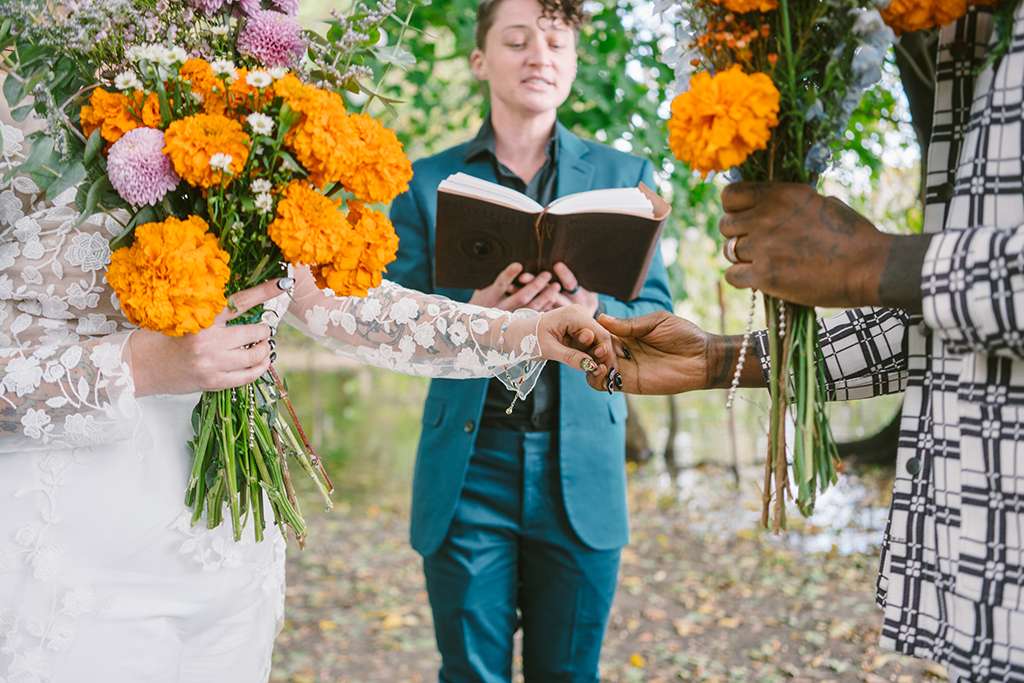 Everything about their day was DIY and collaboration with their friends and family, from their florals to their reception food. "Everyone bought their own drinks and showed up dressed as their best selves." The couple spent around $4,000 on their day, with their most expensive elements being their outfits.
Omari told us, "We were very fortunate to have my former tattoo shop where I was apprenticing at the time pay for all of the alcohol and food at the reception."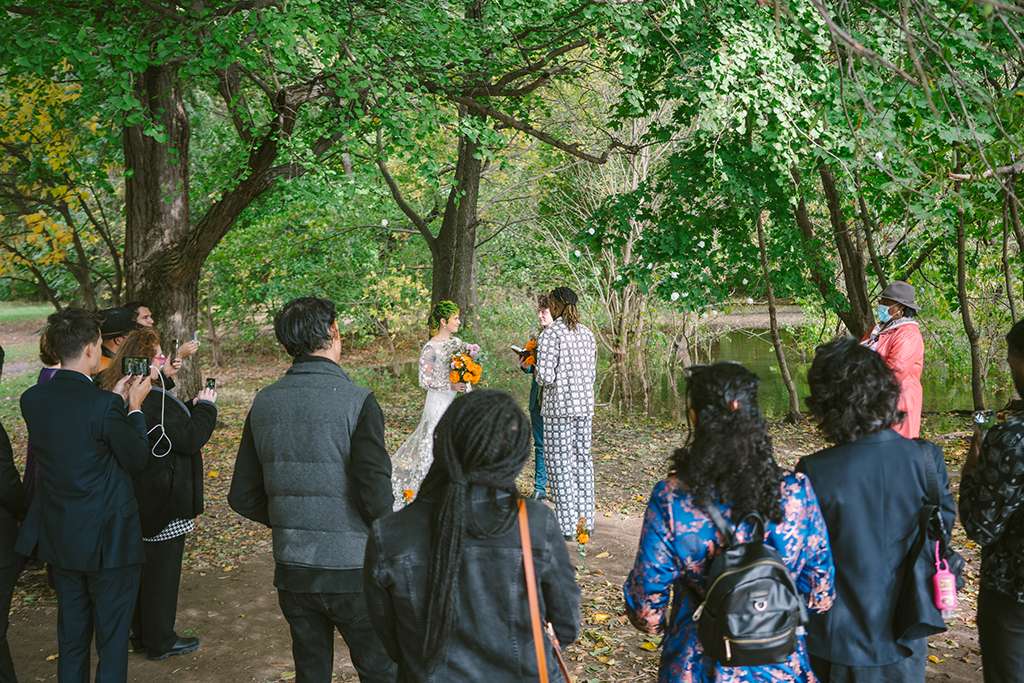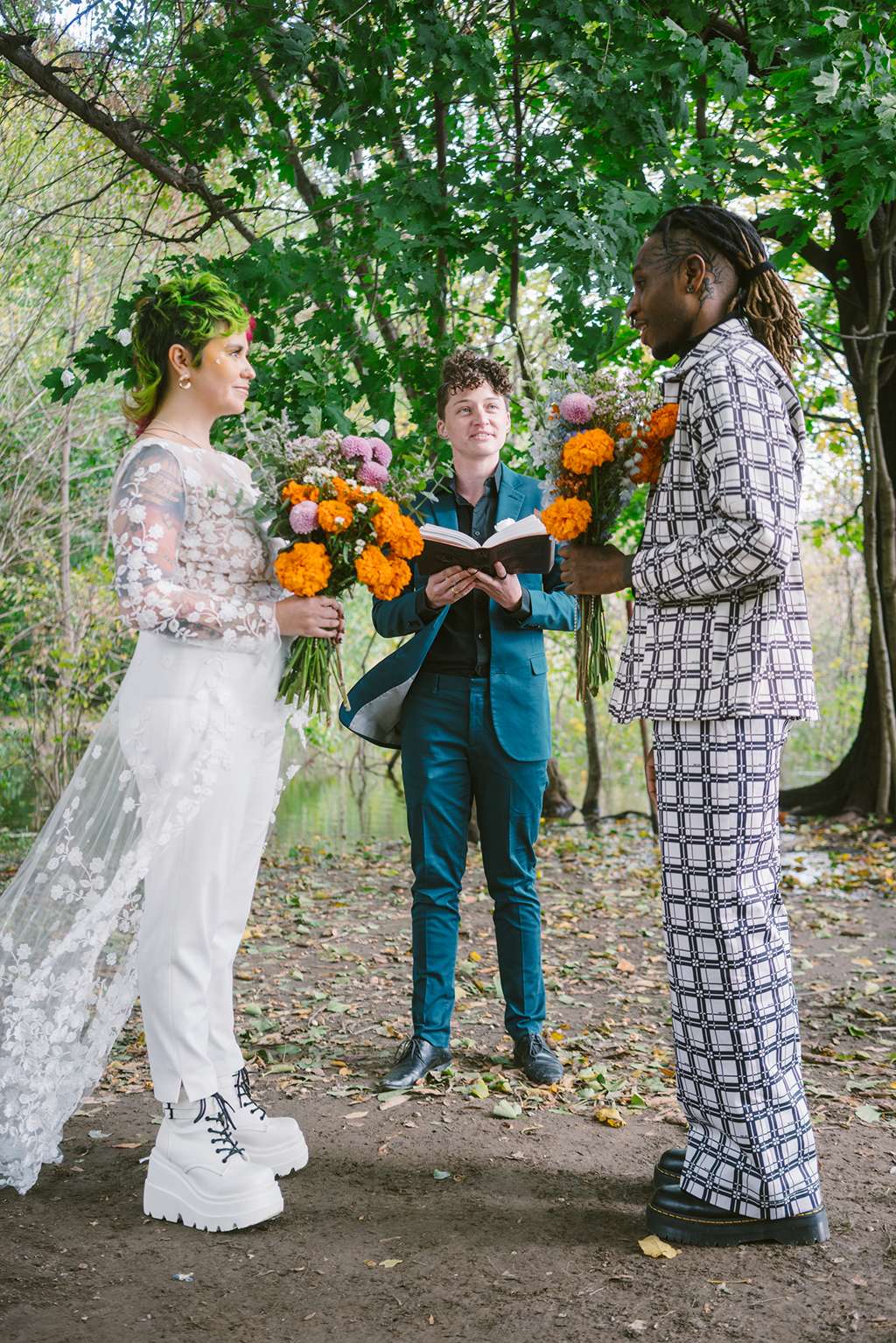 The most expensive element of their day was their outfits. Luna chose an outfit by Maison Rime Arodaky, as they really wanted a gender-nonconforming outfit that was not a traditional suit or wedding dress. Omari chose a patterned suit from The Kit which they paired with Dr Martens.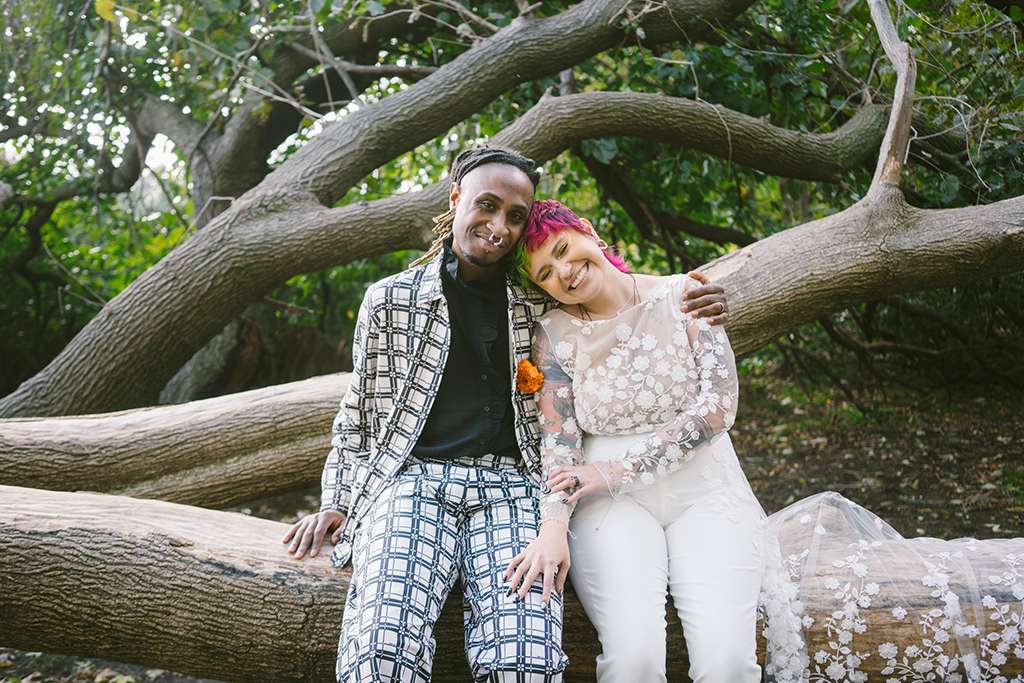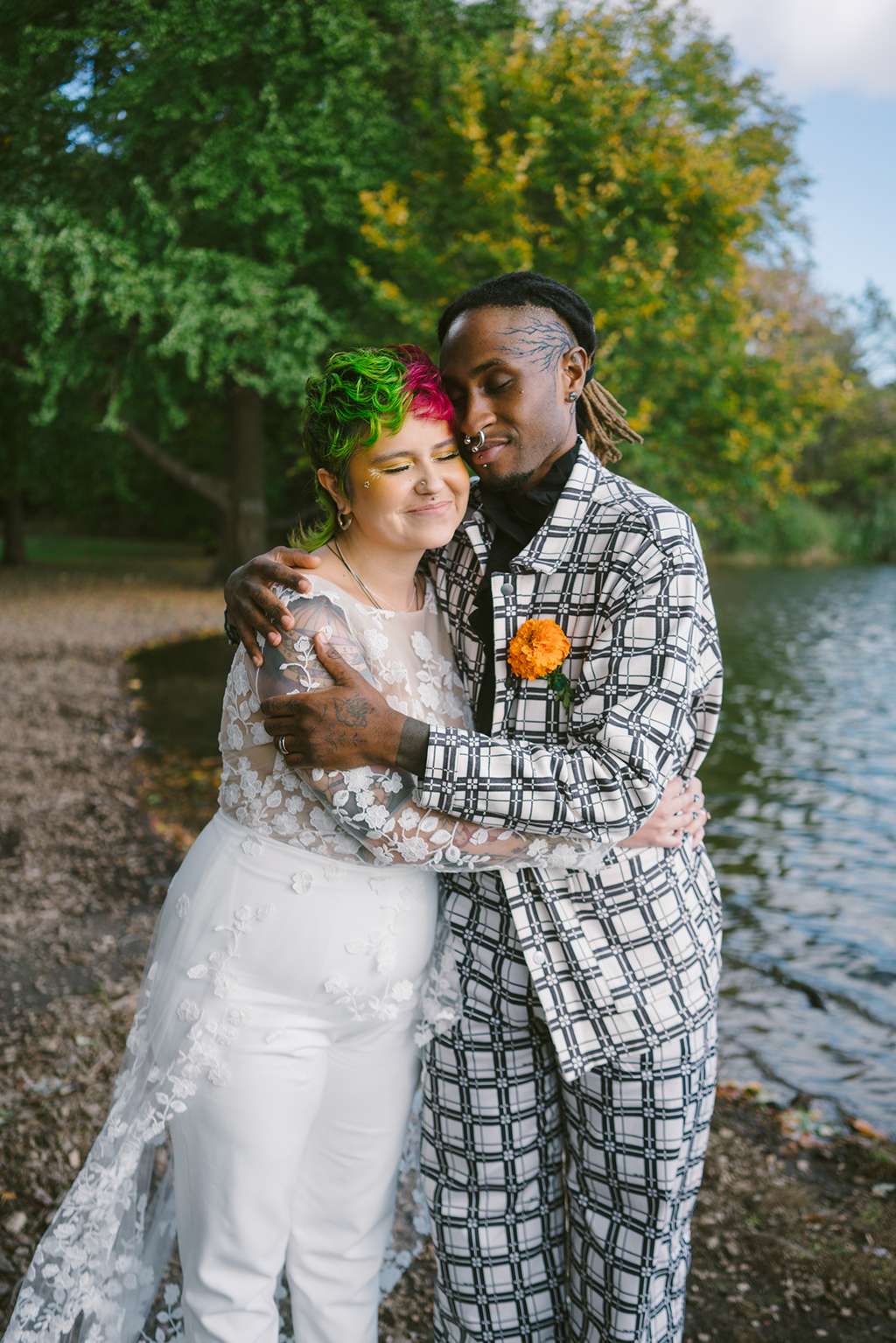 Accompanied by the perfect blend of their immediate and chosen families, the couple held their ceremony under the trees at the park, officiated by a friend. Both Luna and Omari LOVE Dance Gavin Dance so, of course, they played some of that. "We also played a lot of Latin music and soul music so it was a mix of everything," Luna continued. "Our vows were incredibly emotional. I could not get through it without crying and made contact with Omari the whole time."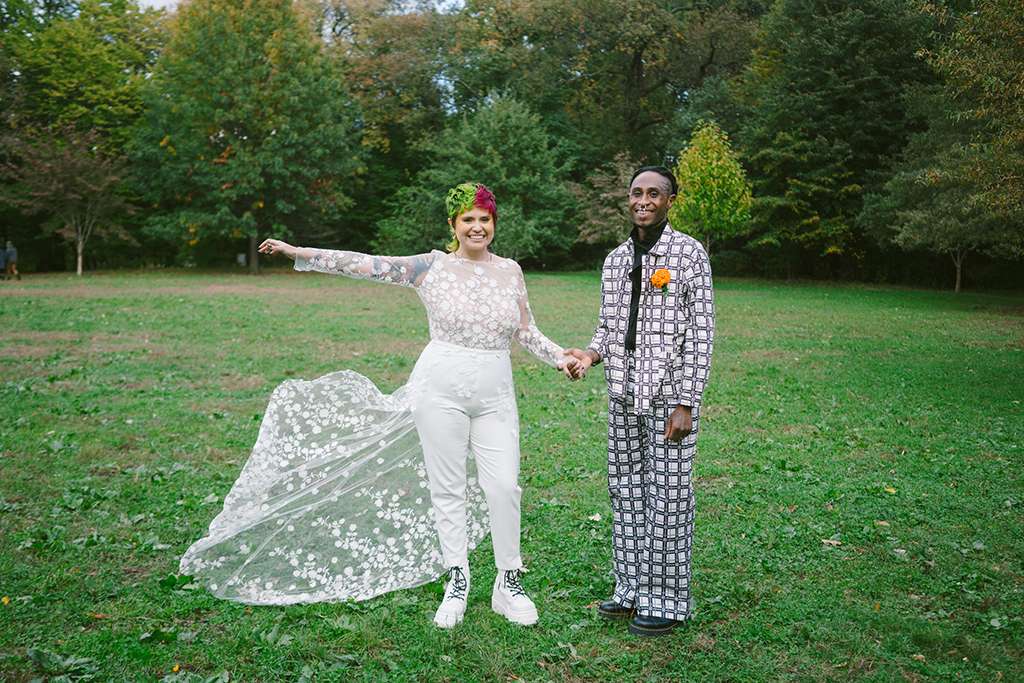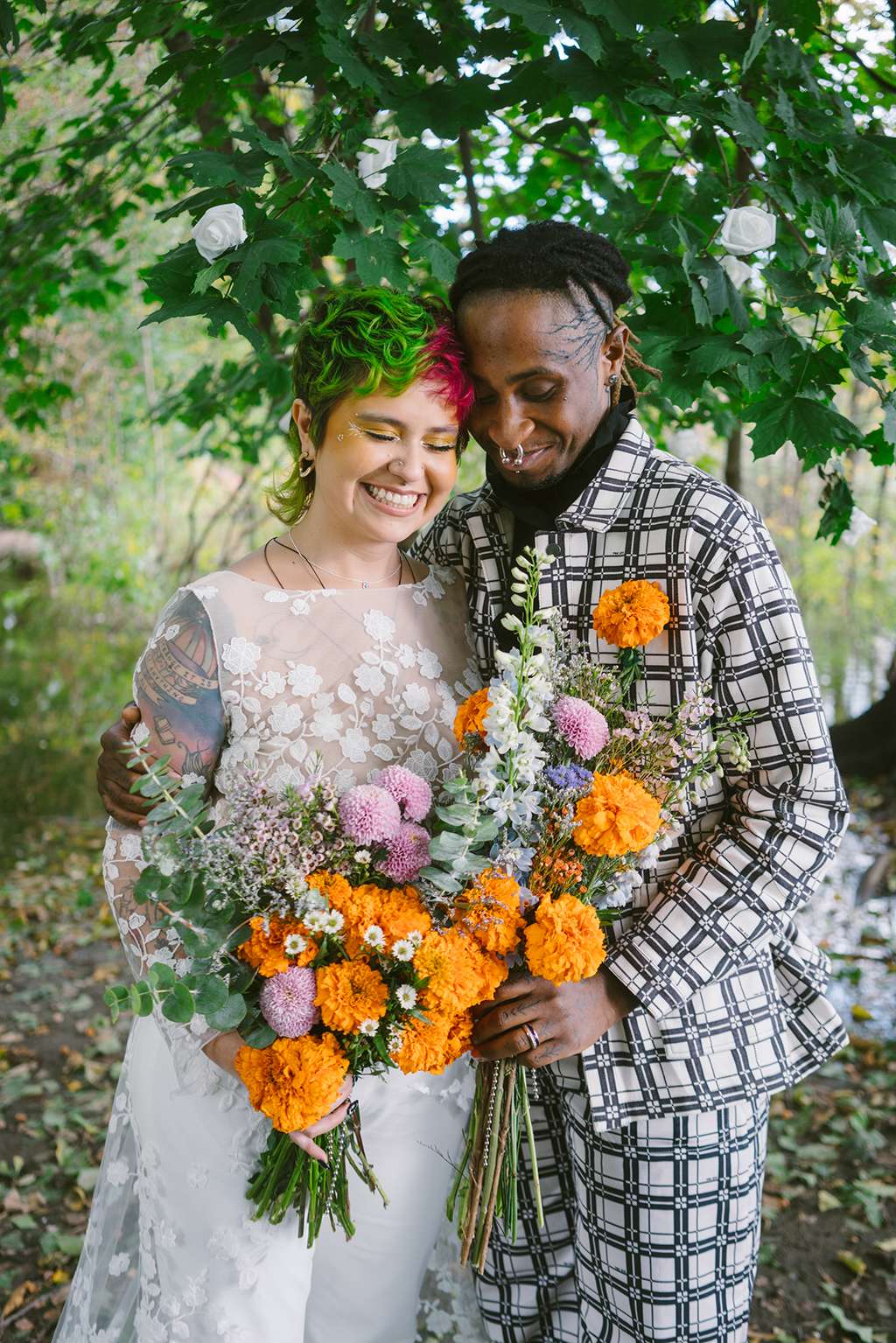 "Every word felt authentic to the touch. The most special moment would probably be how while we were at the park, it was supposed to be raining but it didn't end up raining after all… and the sun would peek through while we were exchanging our vows and the wind would blow so tenderly. It felt like it was all meant to be and happen at that particular moment."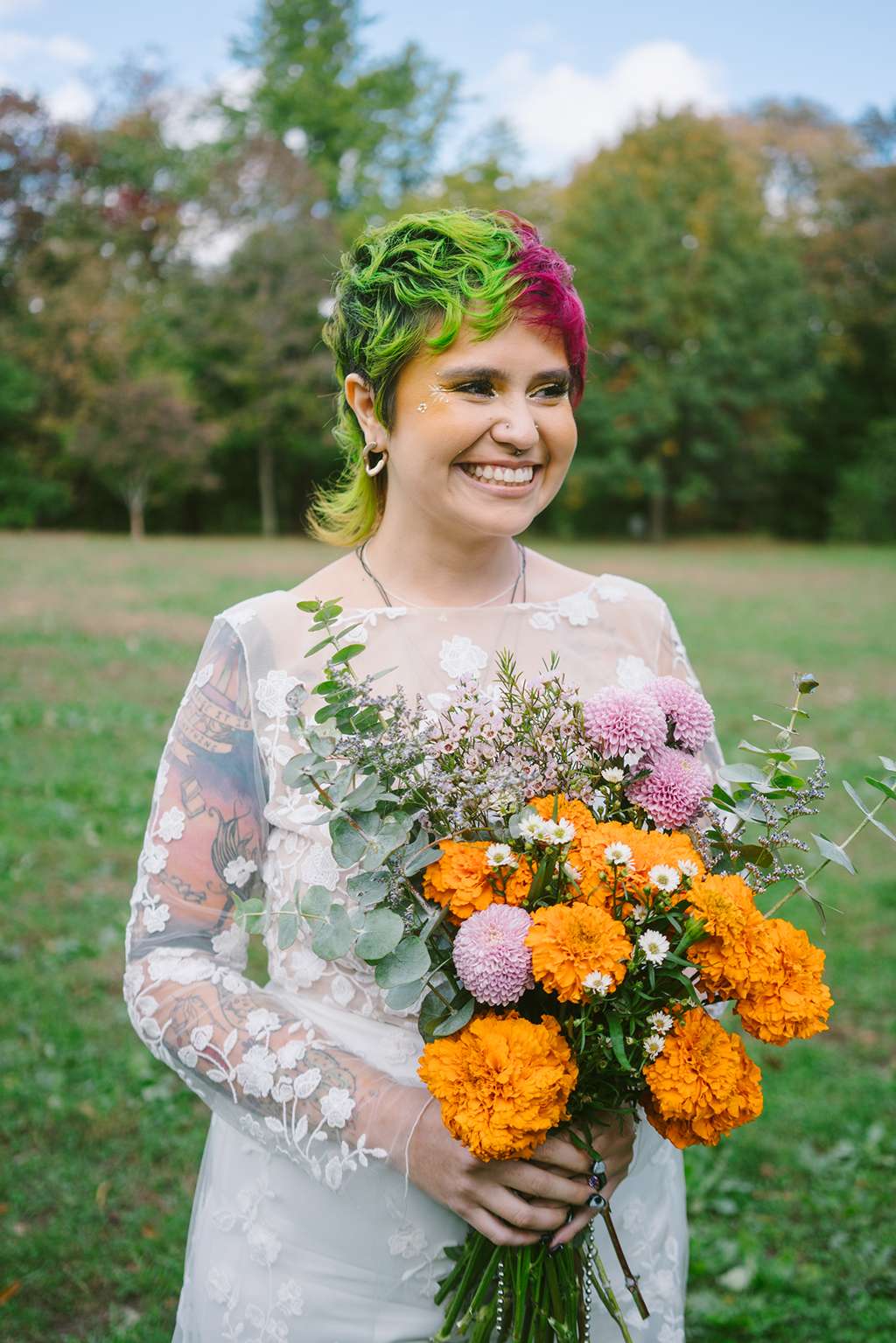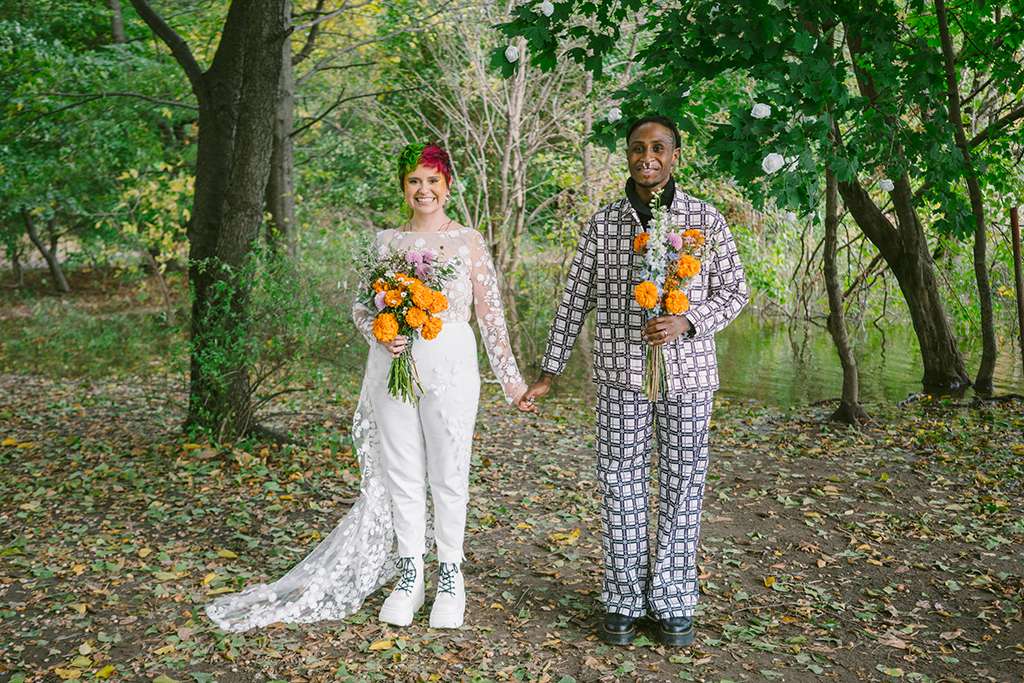 "There aren't enough trans, queer people of colour that are represented in media and I think our wedding does just that," Luna concluded. "It was very intimate, queer and wholesome. It felt very healing to be a part of that experience and be able to represent what a lot of trans and queer folks have been unable to experience."