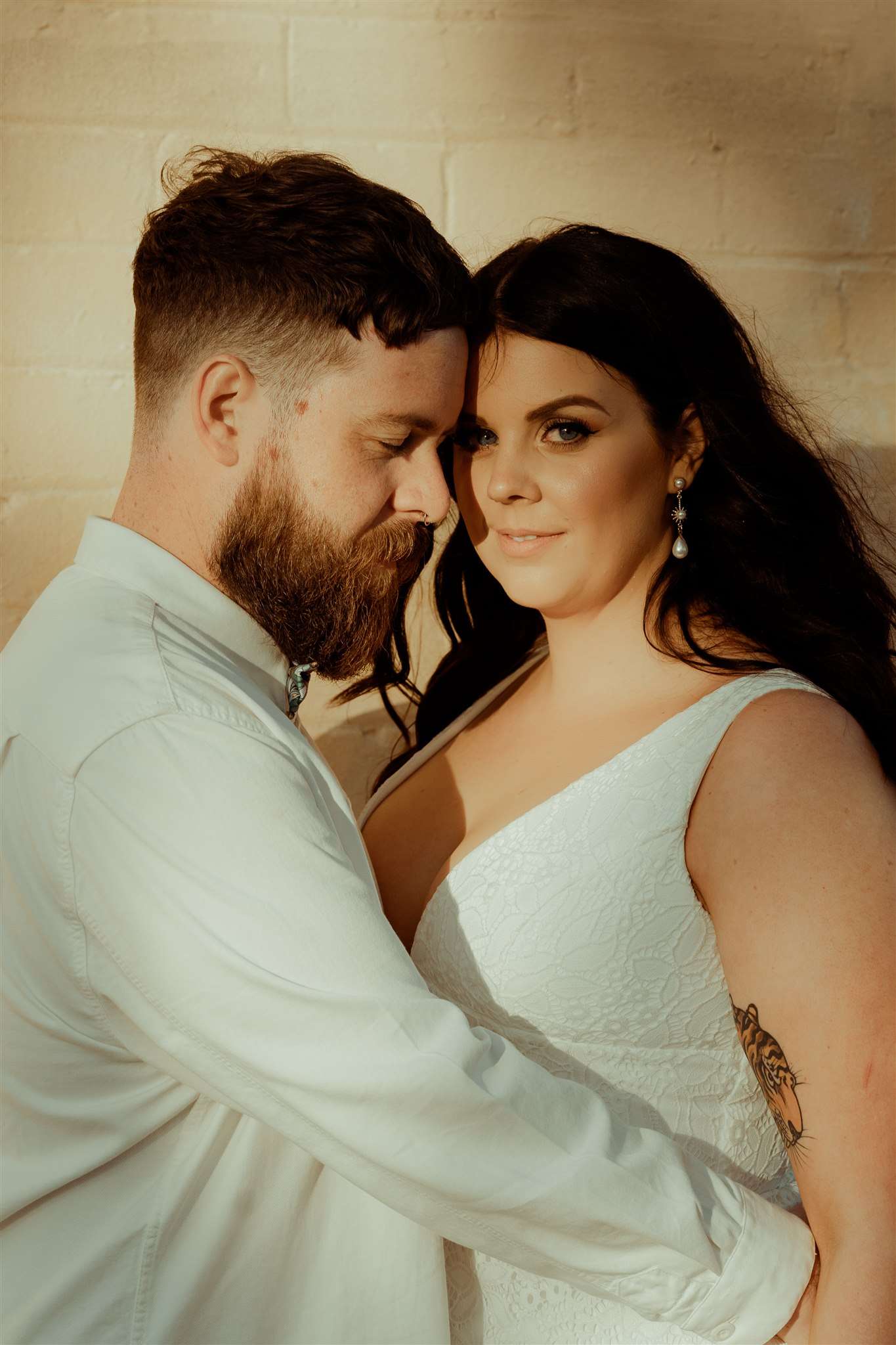 When the bride's parents live in a pink house, it would be pretty much criminal not to host the wedding there. So, when Laura and Coby married in December last year, they chose the backyard as the location for their ceremony and drinks reception and decked it out with pink, red and sparkly details including iridescent streamer backdrops, disco balls and pink crates with flowers in them!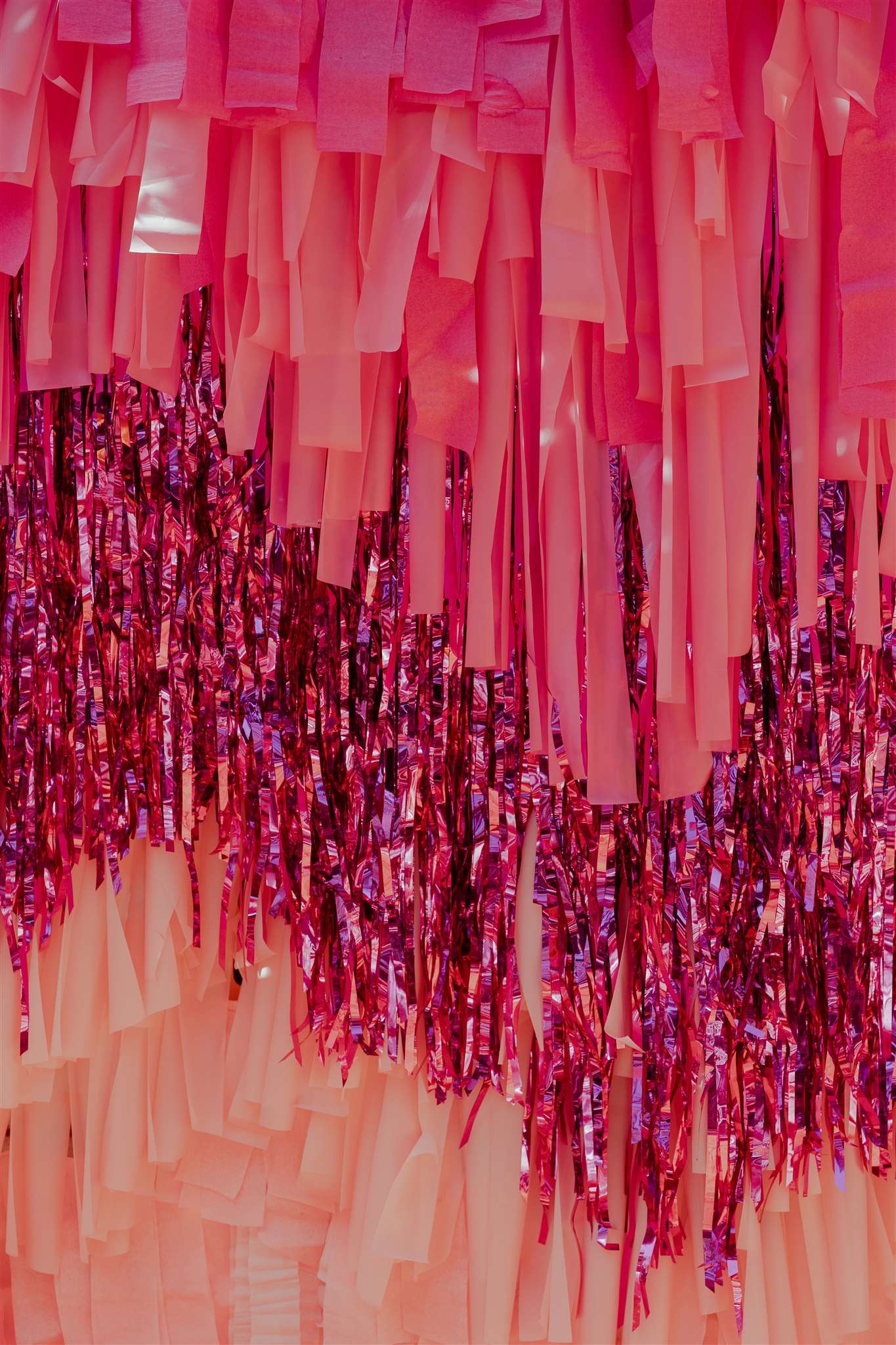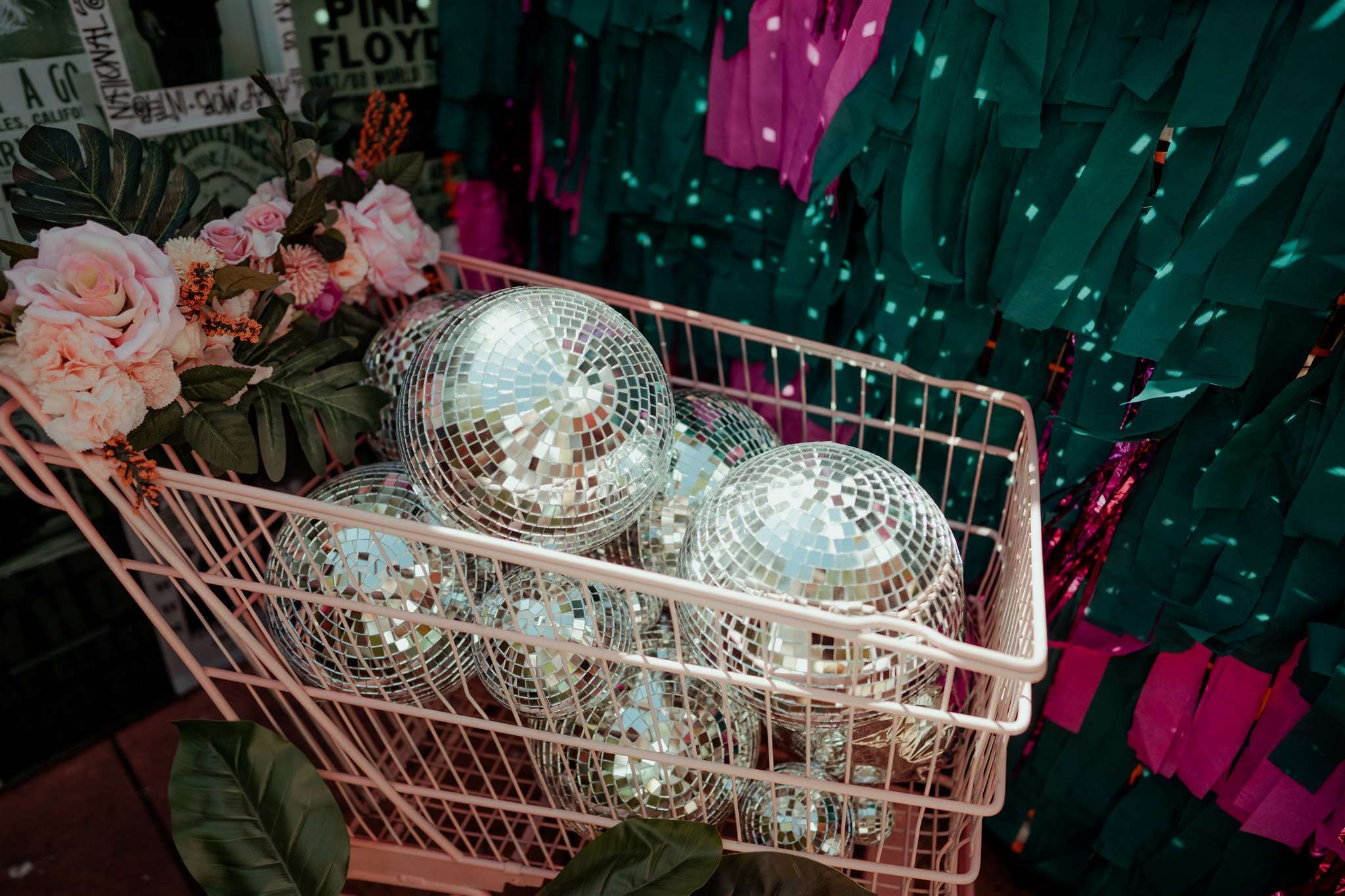 "Our wedding theme was pinks and reds galore, full of bright colours, fun and very sparkly", explained the bride. "It was kinda like a kids party meets disco meets rock show."
"We wanted our wedding to immediately make people feel relaxed and know they were in for a good time. We wanted the décor and styling to reflect that – it was big old melting pot of lots of ideas all pulled together through colour. Places like Rock n Roll Bride, so many amazing Instagram accounts, vendors, stylists and way too many hours on Pinterest definitely got my creative mind rolling."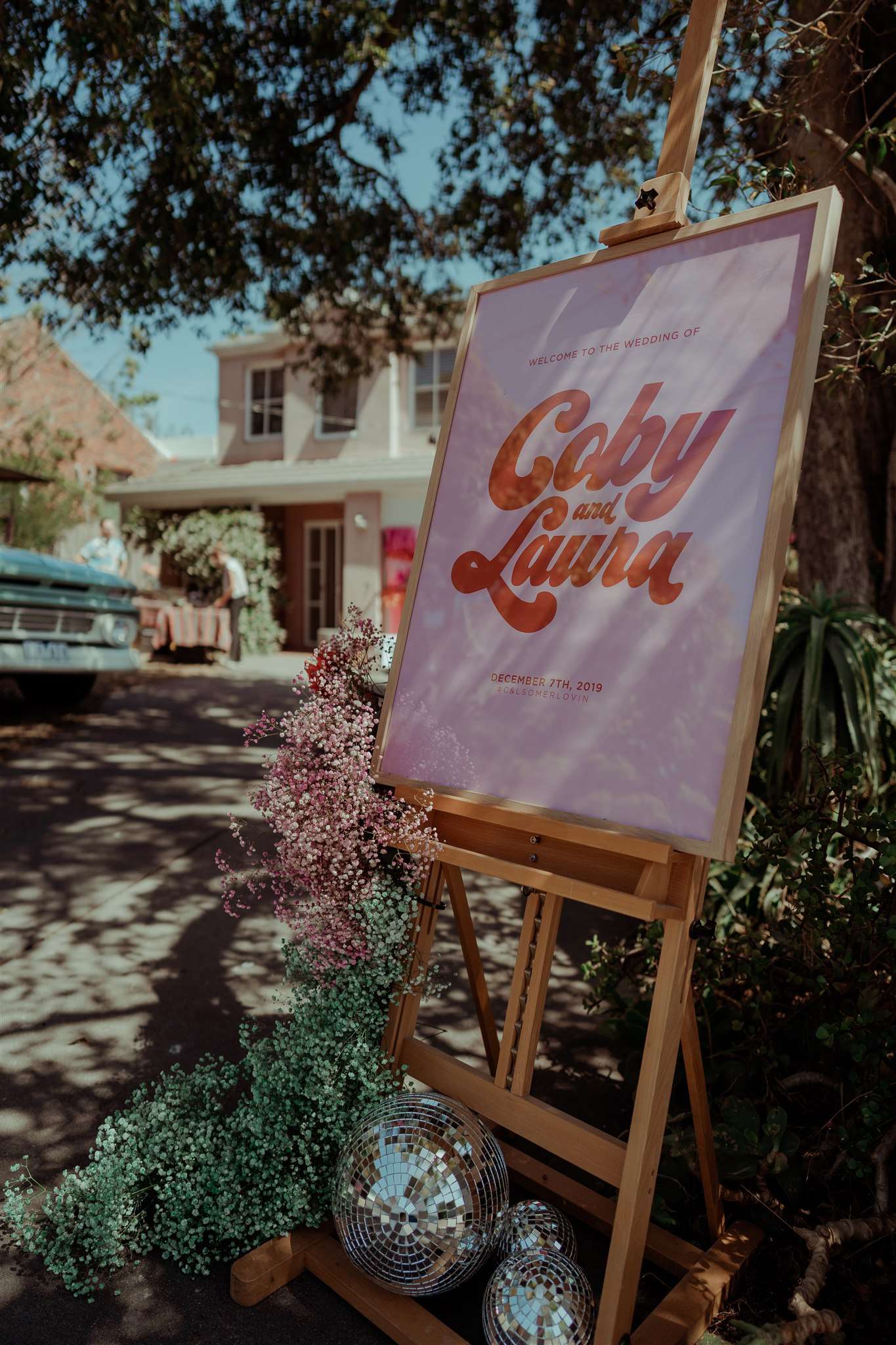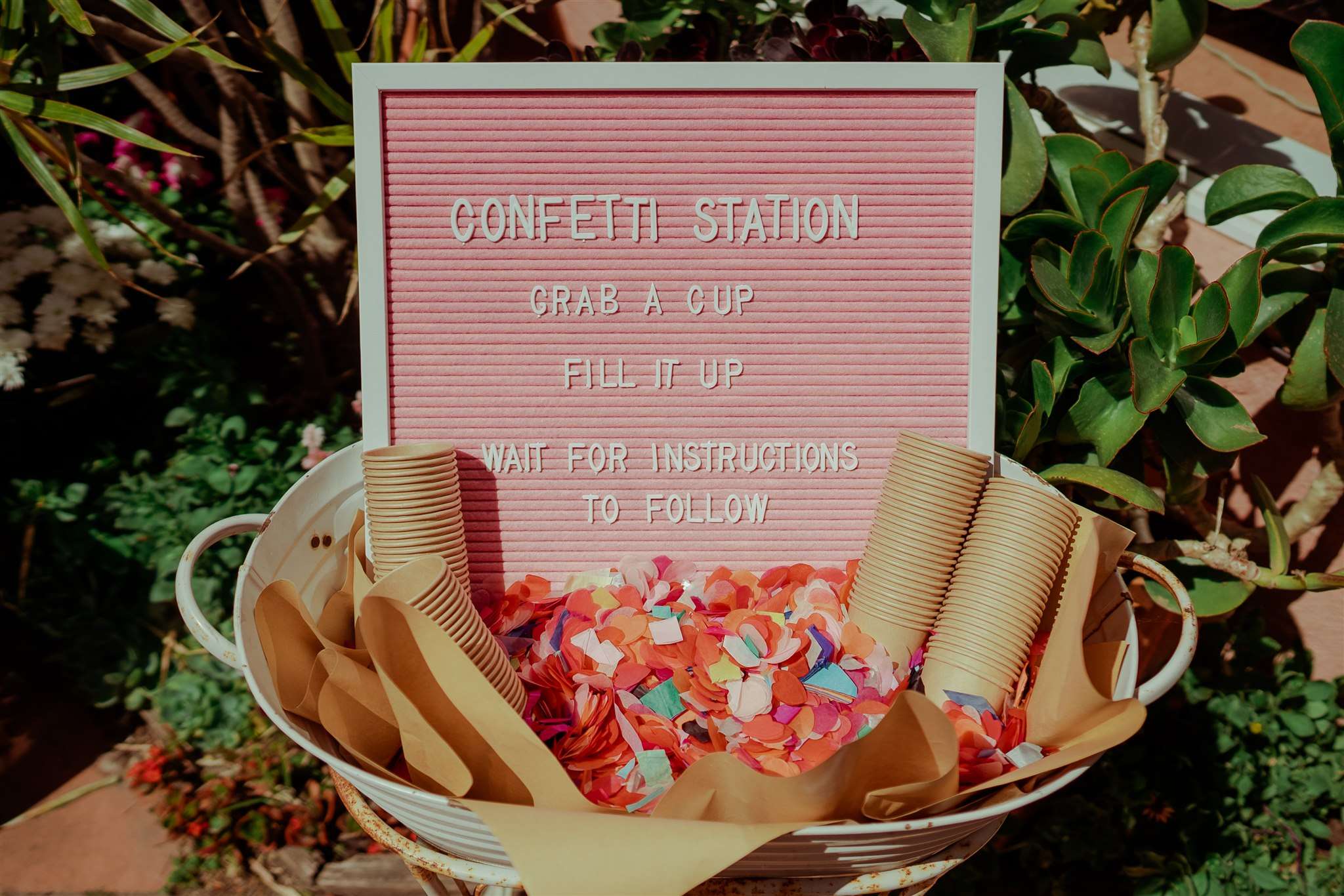 A big thing for them was to not get sucked into tradition or what they 'should' do for their day. The goal was to entirely do it on their own terms, to have fun and to make sure their guests did too! "The whole point of a wedding is to celebrate the love of two
people, and everything else around that is up to you", Laura continued. "I mean, you probably want to sign some papers and make it official and all that (a bit important I guess haha!) but we would encourage others to just go with your gut, and not feel pressure for you to look a certain way, your venue/styling to look a certain way, just do what is right for you both."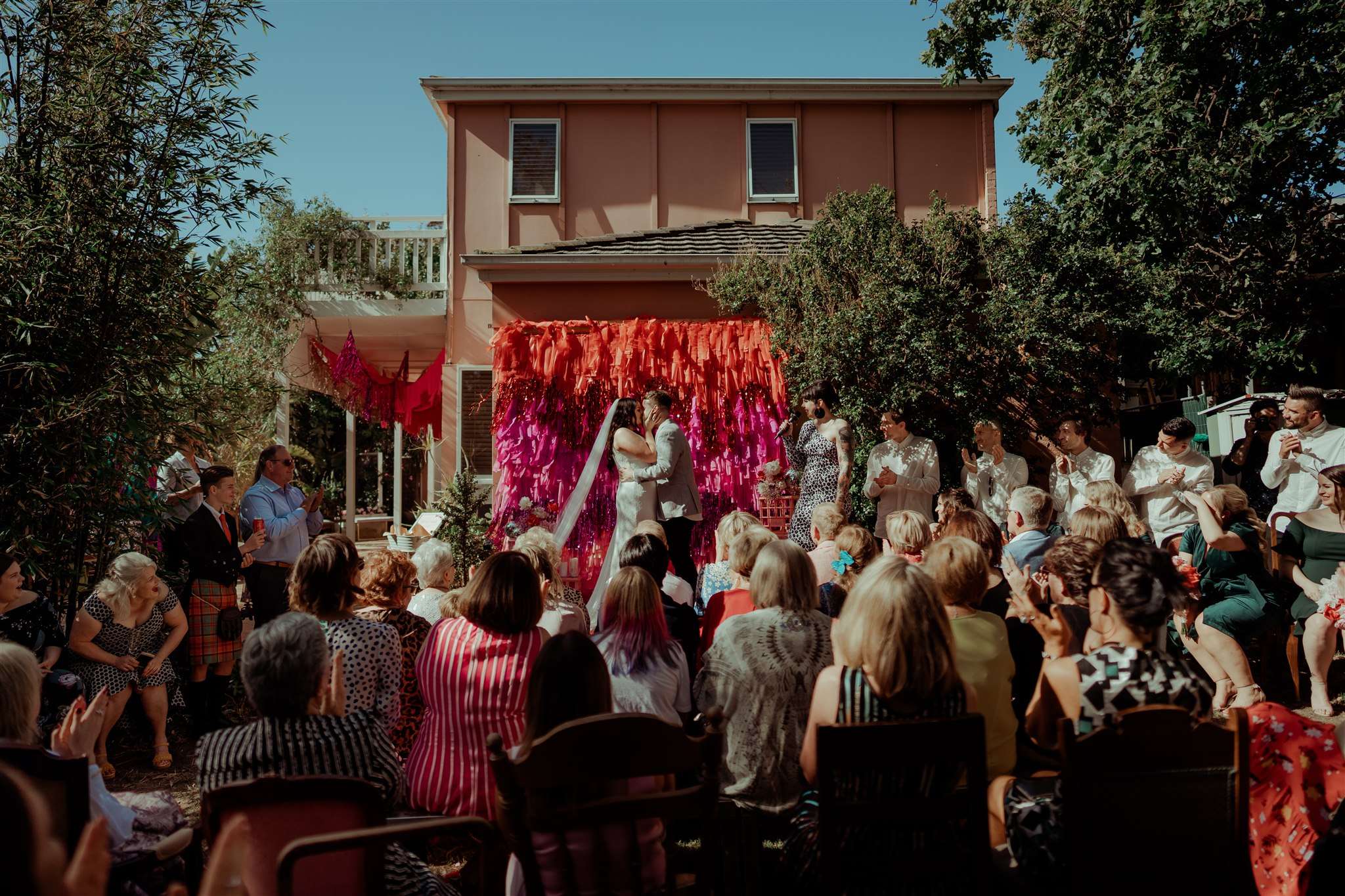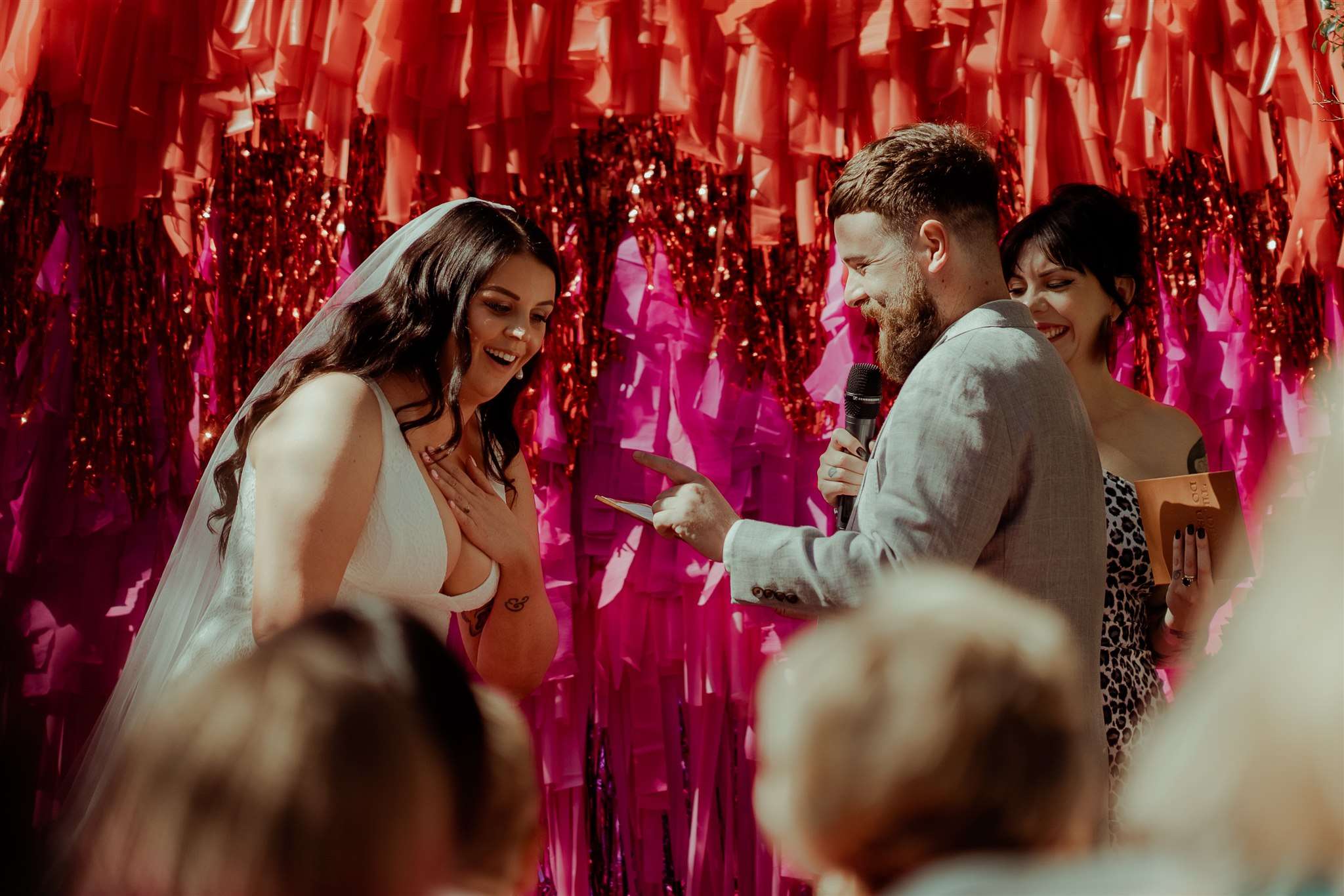 Something else that made their wedding unique to them was that the graphic designer bride custom designed and made almost everything herself. She designed all the stationery and signs and then also get down and dirty with the DIY décor too. "It was SO
fun getting hands-on creative, I spent weekends painting my parents cubby house
bright pink (took a bit of convincing to get away with that one), spray painting
shopping trolleys and milk crates, whipping up poster walls and spent too many
hours making streamer backdrops and hangings while The Real Housewives played
in the background. It was also really cool having huge help from family, and creating
some really fun memories of us whipping up some wonderful and weird shit together for the wedding."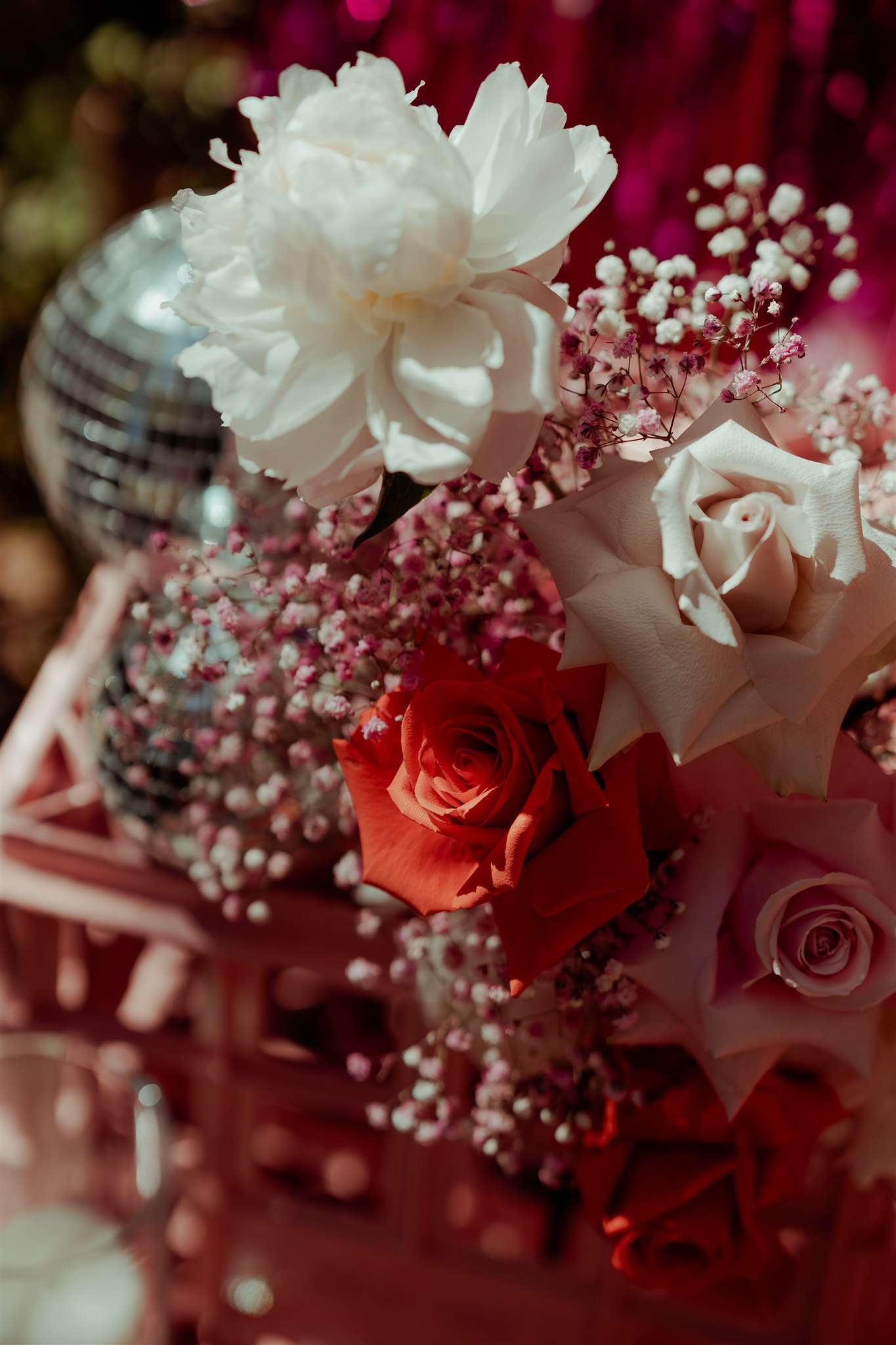 After their ceremony they served pizza, tacos and, of course, plenty of drinks to their loved ones. The bridal party snuck off for photos in a bright pink limo, and then everyone reconvened at Black Rock Yacht Club for a more drinks and dancing! At this point the bride also changed out of her Karen Willis Holmes dress into something more suitable for a party.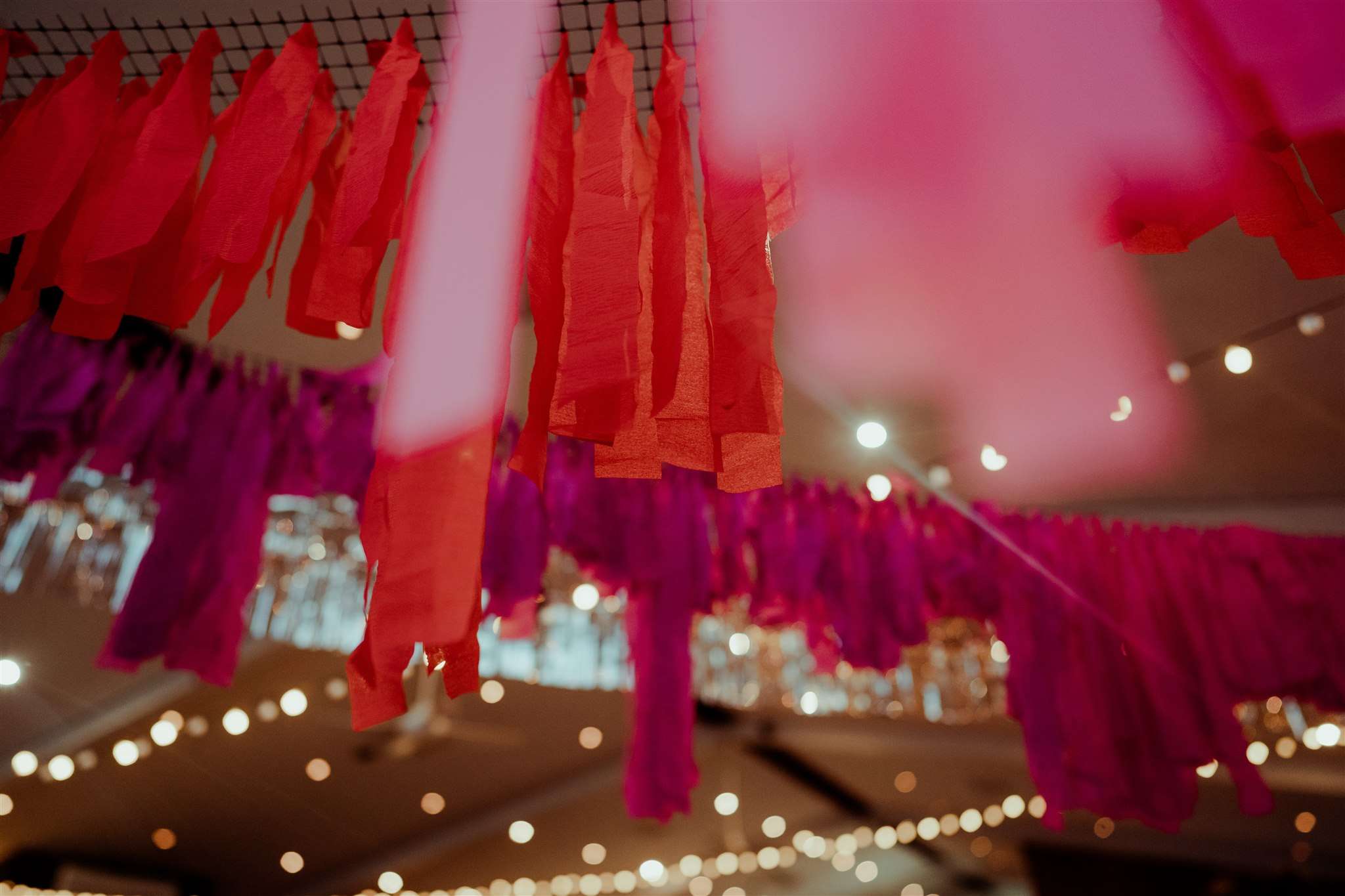 "I had so much fun planning our wedding, and it will be such an awesome
thing to look back on later in life", the bride concluded. "I ended up starting an Instagram to keep a little record of all the fun stuff we were making, which has now kind of turned into a side biz selling some wedding stationery on Etsy. More than anything, it's been such an awesome creative outlet for me. I love my day job as a graphic designer, I work for an amazing company, but sometimes it's nice to get away from the computer and experiment and play with some fun, hands-on stuff. I truly loved planning our wedding every step of the way and had a bit of a withdrawal once it was over!"