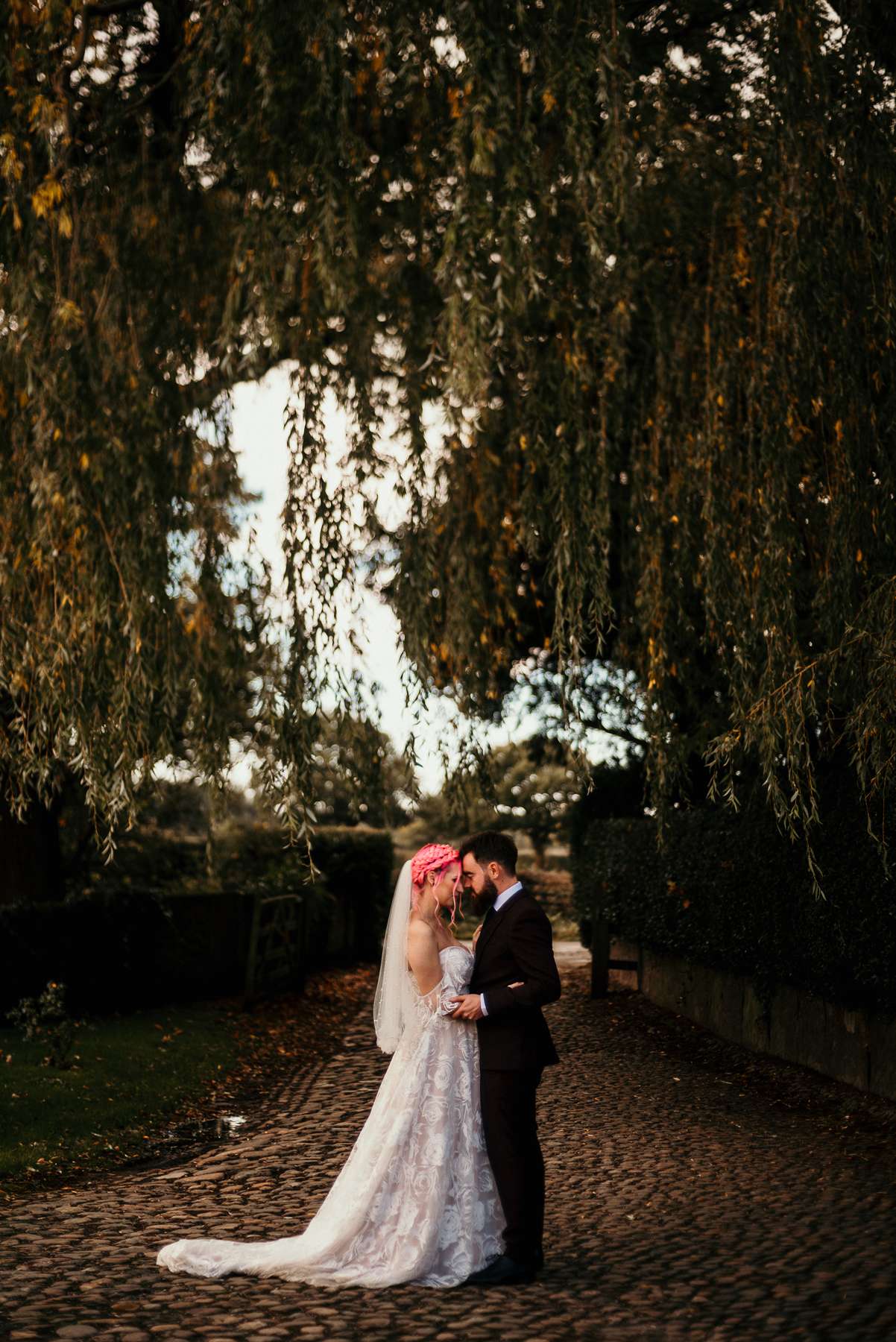 Paris and Joe's colourful and quirky Halloween wedding was a celebration of love, family and new beginnings. With a live painter, a magician and a family production line of pumpkin carving, the couple's autumnal themed wedding was a day to remember.
Halloween has always been a special day for Paris and Joe. It was the first time they said "I love you", so when the couple got engaged around Christmas time, they decided ten months gave them the perfect amount of time to prepare. "Halloween is my favourite holiday and I wanted the day to represent us," said Paris. "Most of all, I wanted it to be fun and colourful. We've lived abroad for the last 3/4 years, so it was important to have everyone important to us there."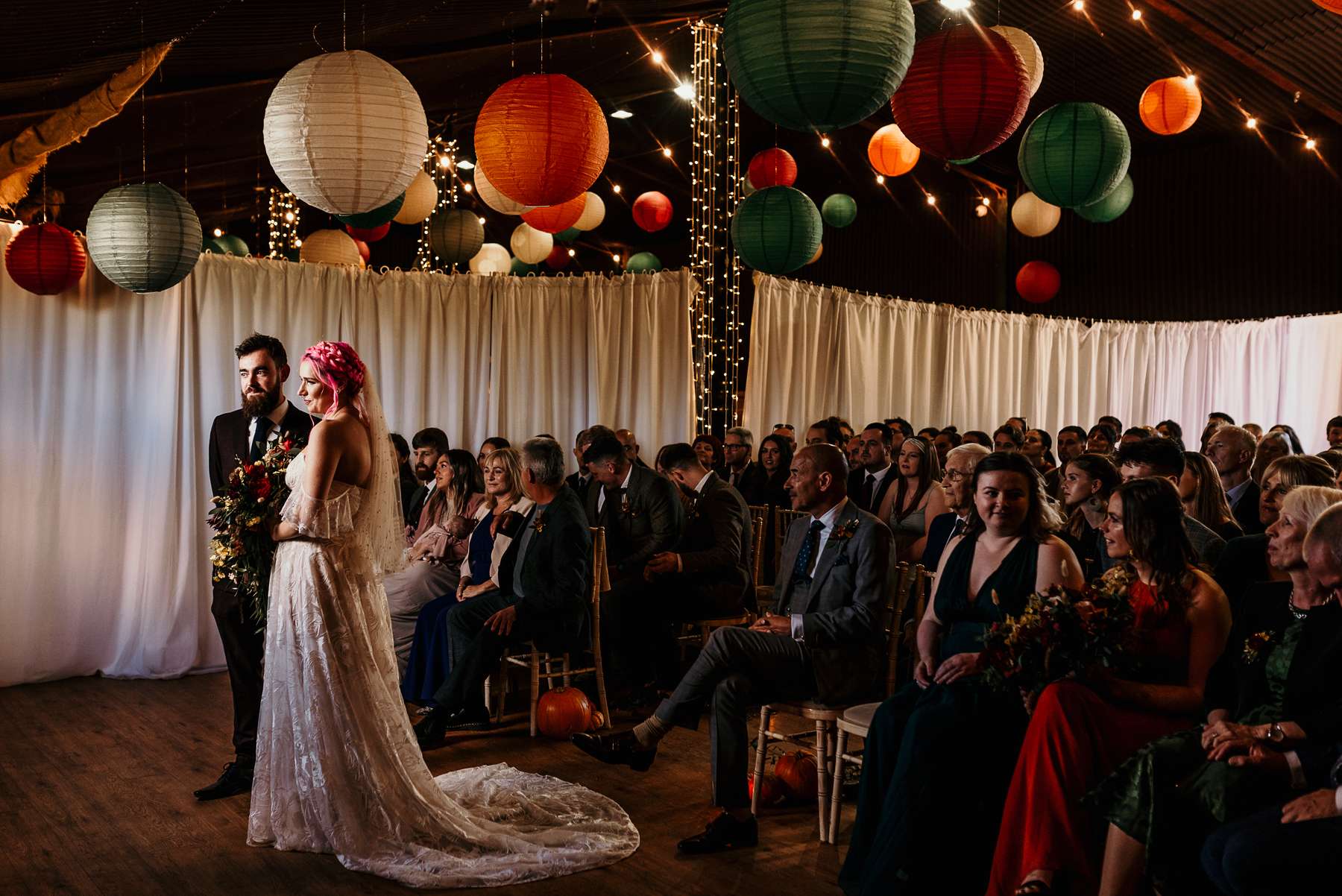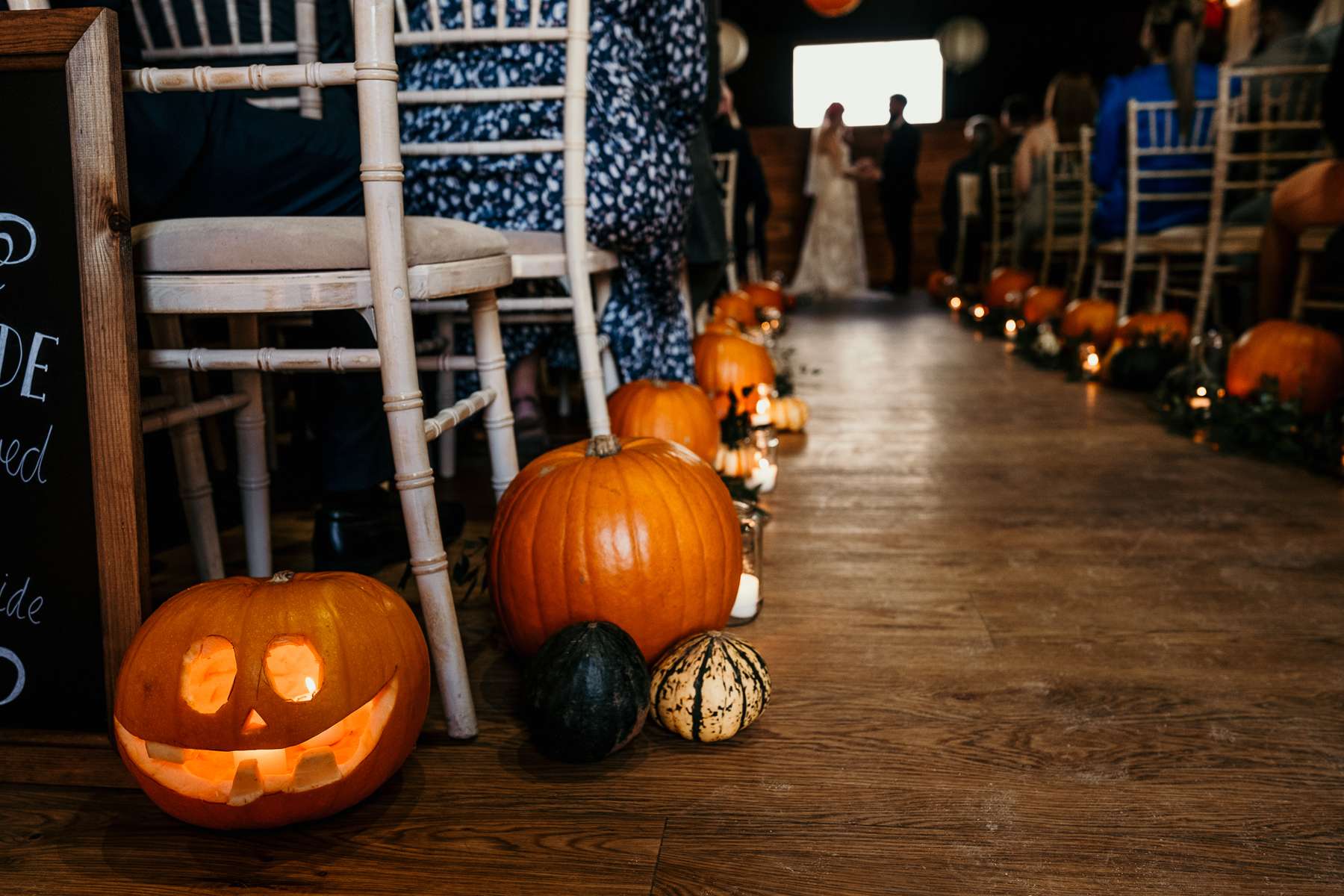 Unfortunately COVID scuppered the plans for a swift engagement, meaning they postponed for a year so they could still have their dream autumnal day. They also fell pregnant during that time and had their baby girl shortly after the wedding. "It was really upsetting to have to postpone but in hindsight it gave us time to save more money and plan more details", Paris said. "Although we went massively over budget, we didn't put ourselves in any debt which was really important to us especially with a baby on the way."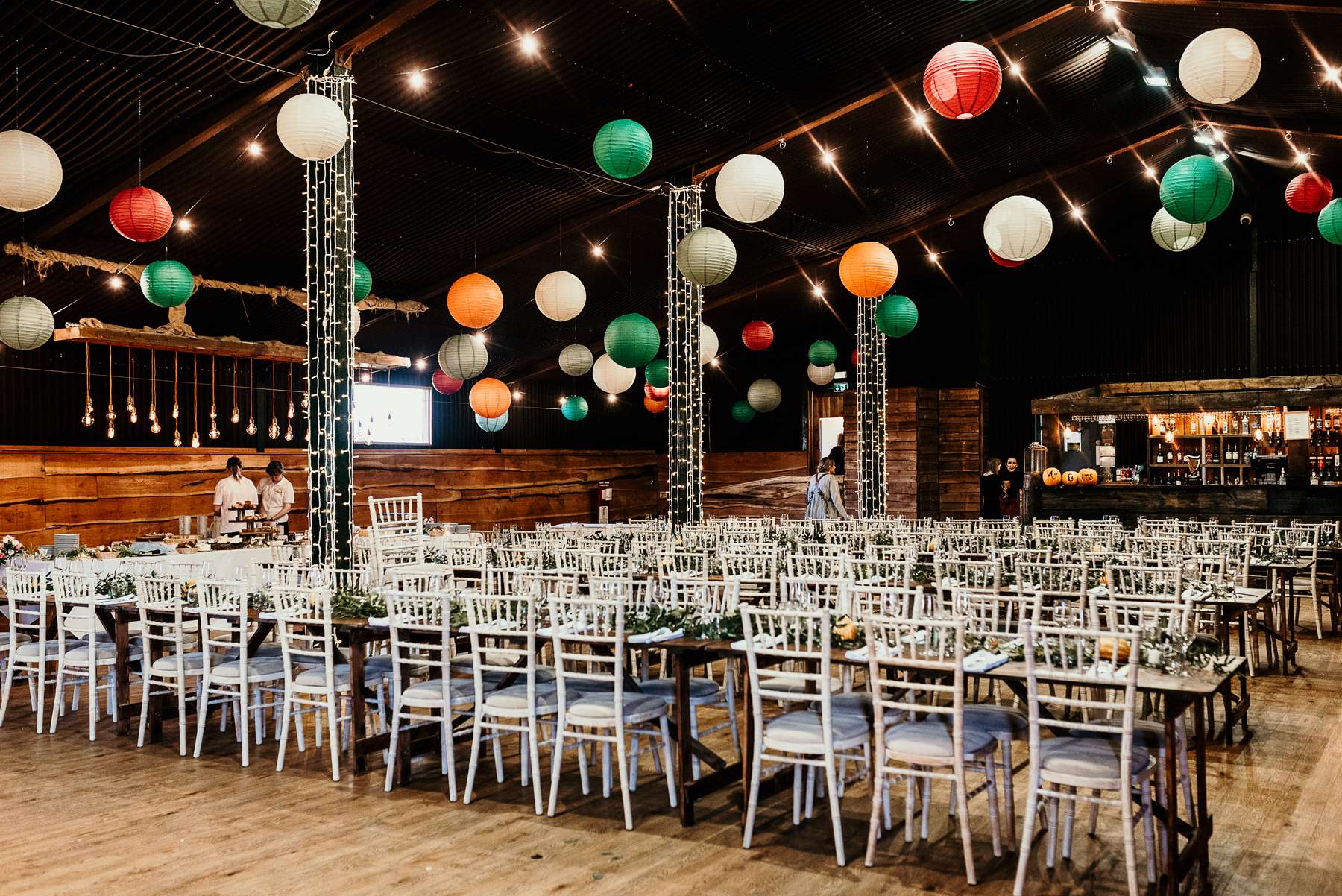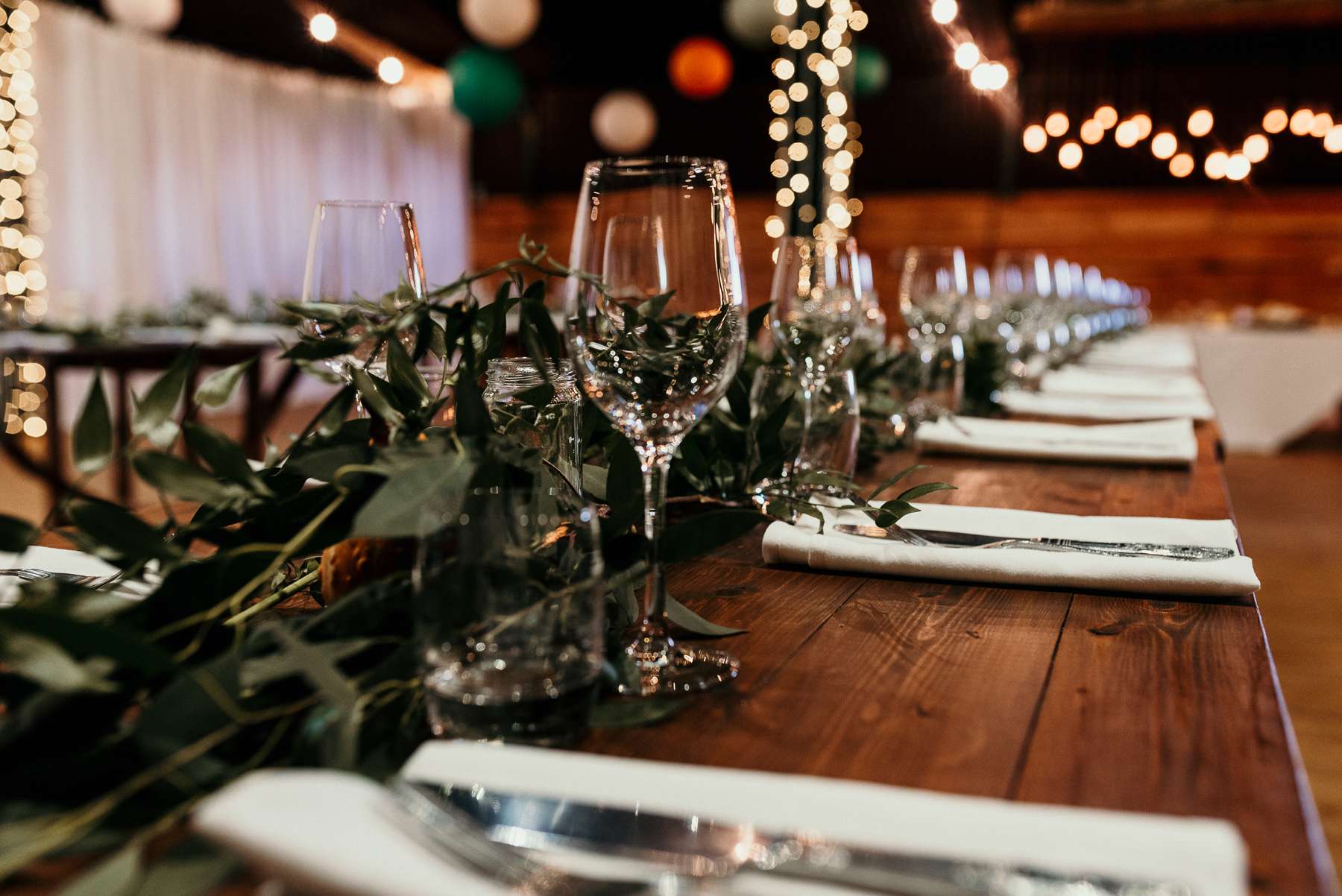 When it came to making the day unique, Paris and Joe had no shortage of ideas. Joe and his groomsmen set up all the table decorations in the morning , they had lanterns hanging from the ceiling and lots of pumpkins everywhere which the bridesmaids had helped carve in the run up. They also created their own playlist of all their favourite songs which played in the background all day.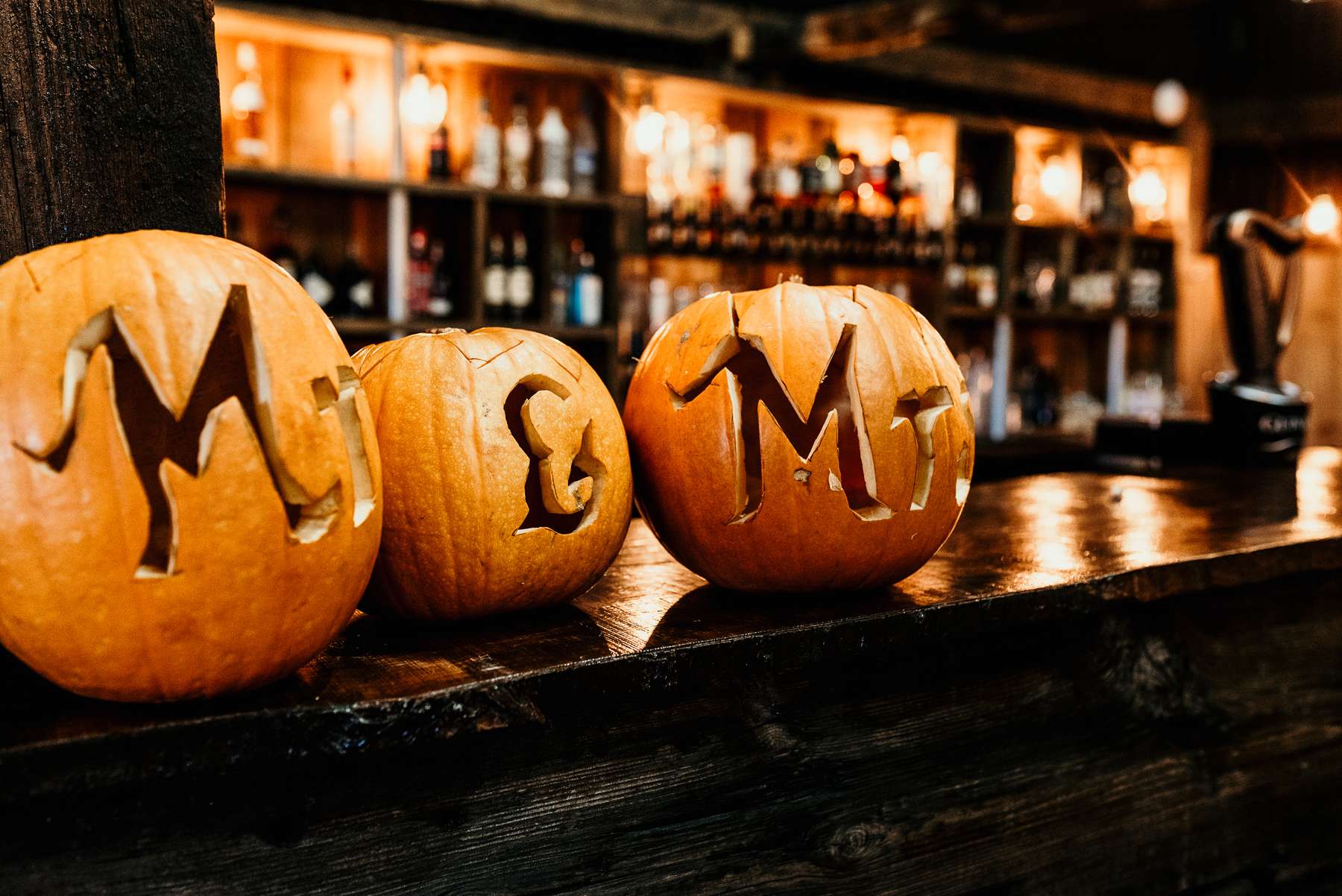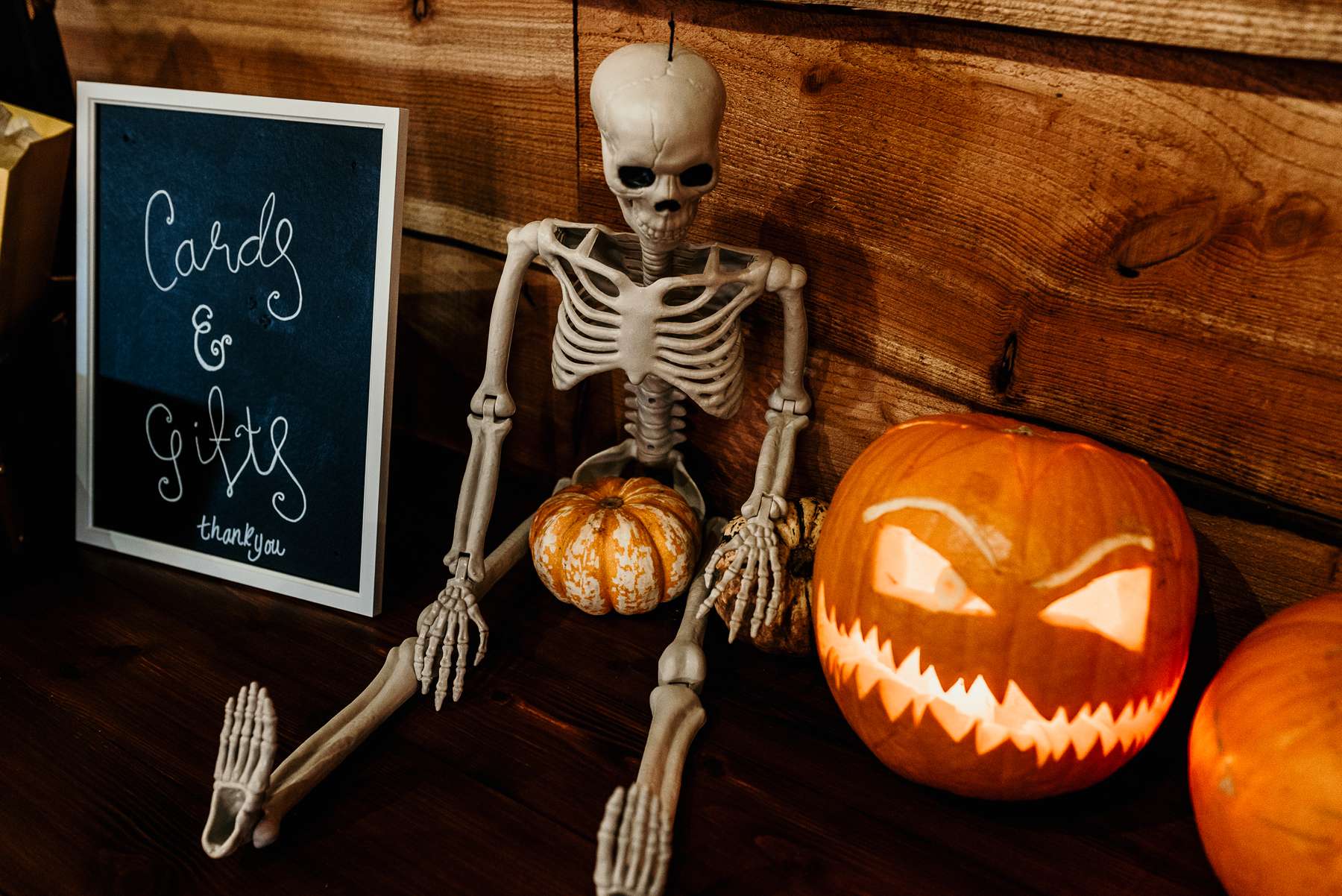 The bride walked down the aisle to Holly Maher, Rest of my Life and they walked out to Kurt Hugo's Schneider. They listened to the playlist again while Paris was in labour which made it feel like a real full circle moment.
The reception was equally as special with lots of entertainment laid on for guests and their homemade decor everywhere. They had a live painter who painted them getting married and then portraits of their guests instead of doing favours. "I didn't want any gaps or people to be bored so it was quite entertainment heavy," said Paris. "We had a magician and a saxophonist who played after 10pm – she was incredible. The whole evening was very chill and a good chance to catch up with a lot of people who hadn't all been together for a very long time thanks to COVID – safe to say the dance floor was never empty!"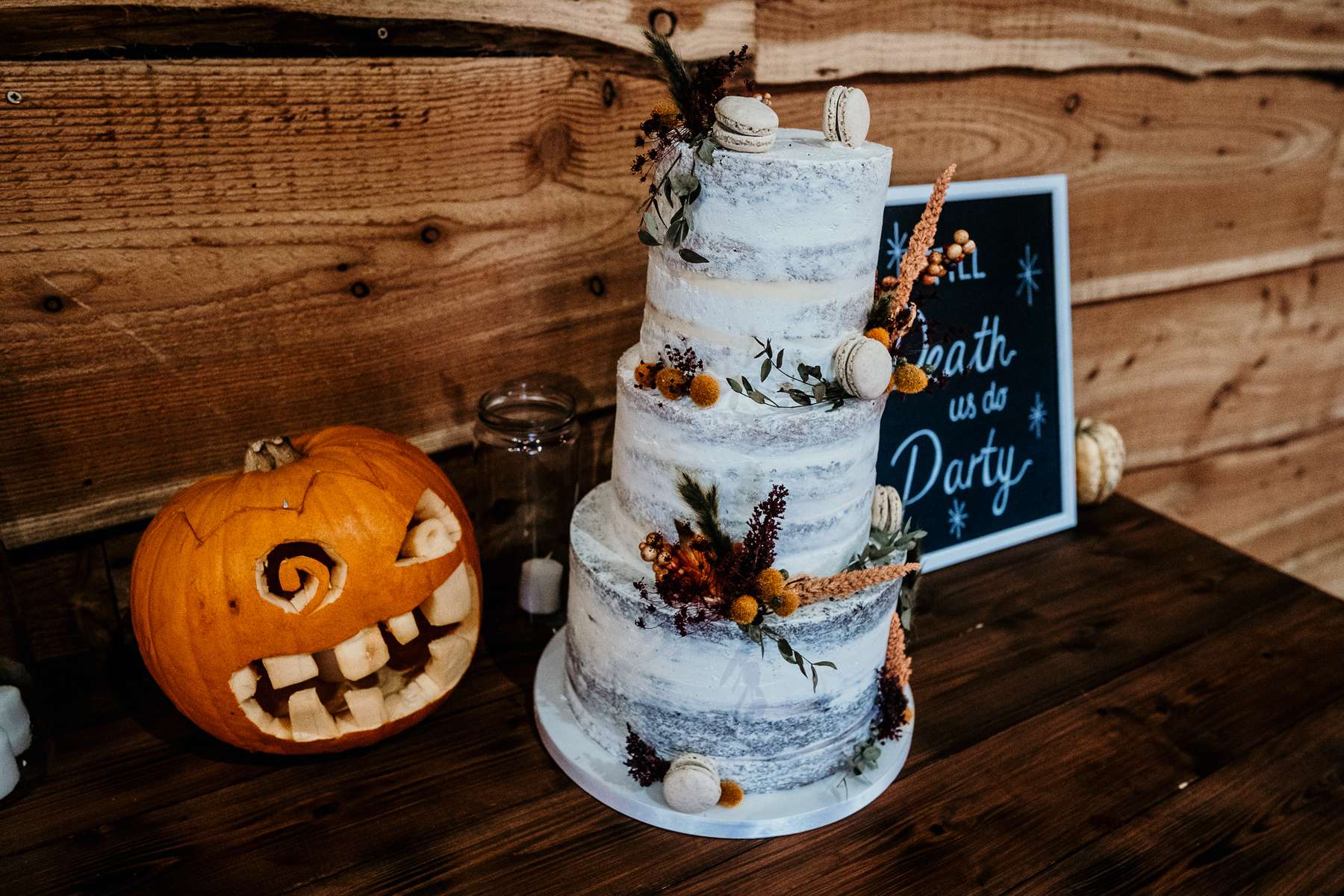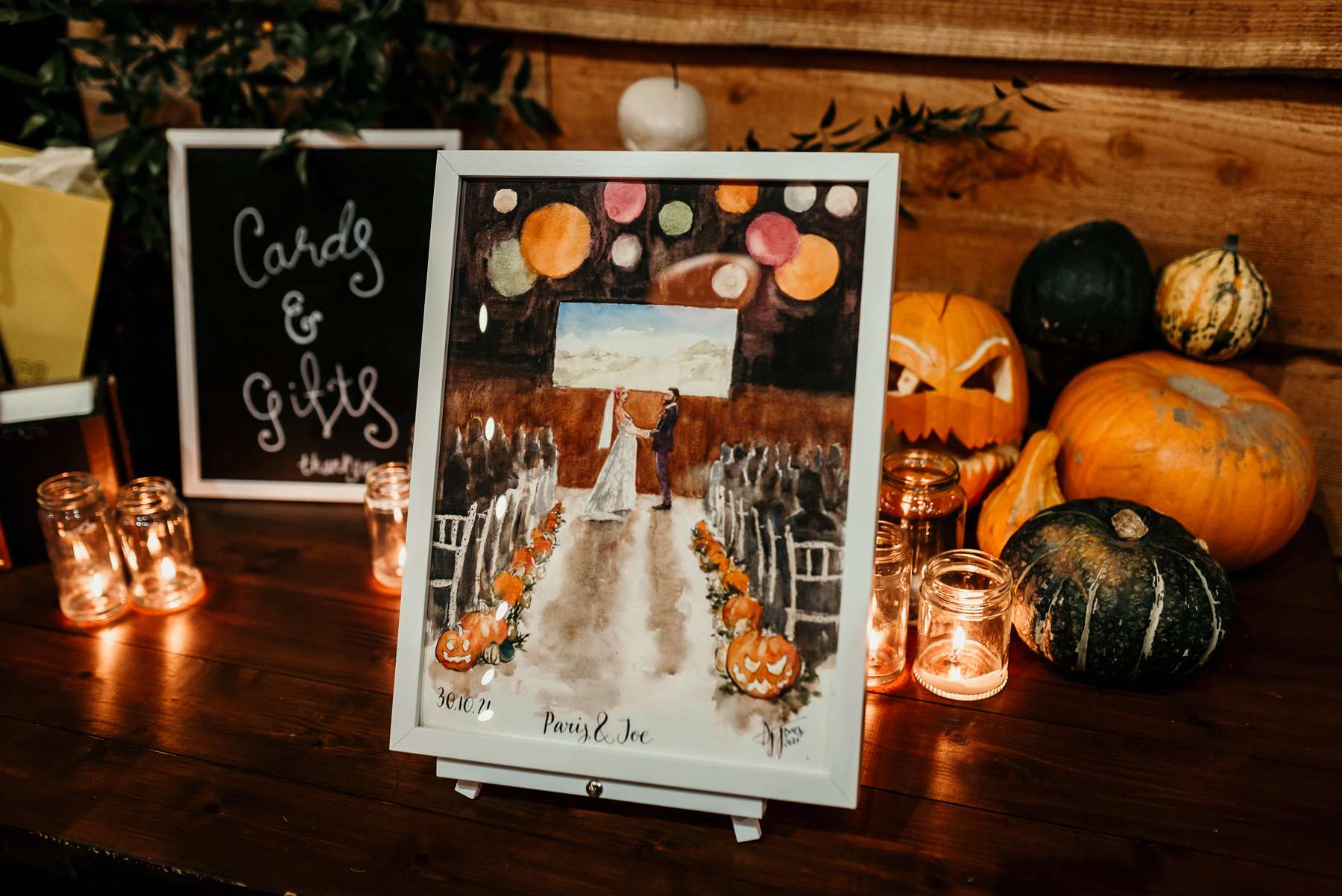 Paris said her favourite moment of the day was during their couple pictures with Louise Griffin Photography. "It was the only real time we actually got to spend together", she explained, "and Lou was incredible and made everything so easy. However, really, the whole day was a highlight. I had had dreamt of it forever and it didn't disappoint."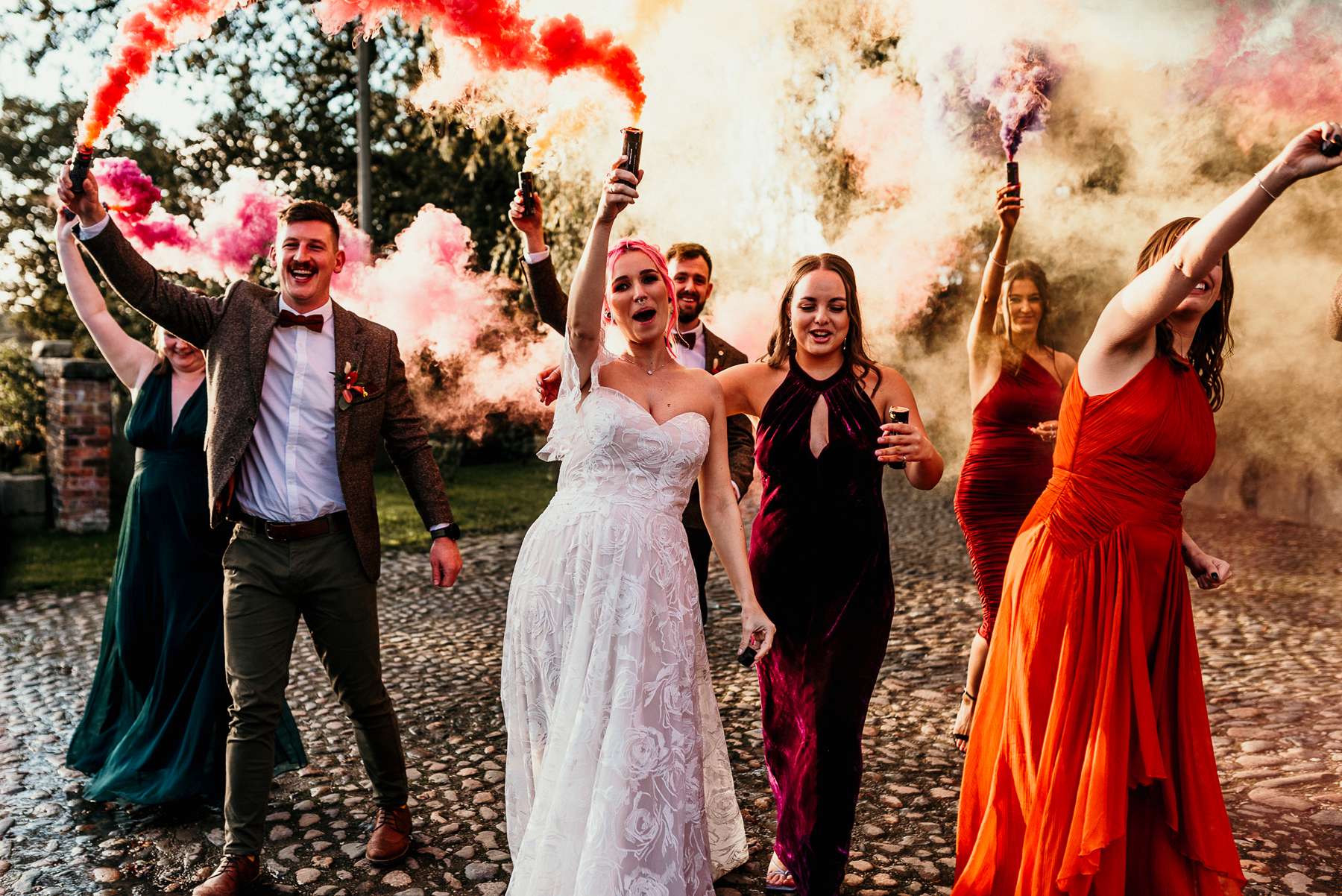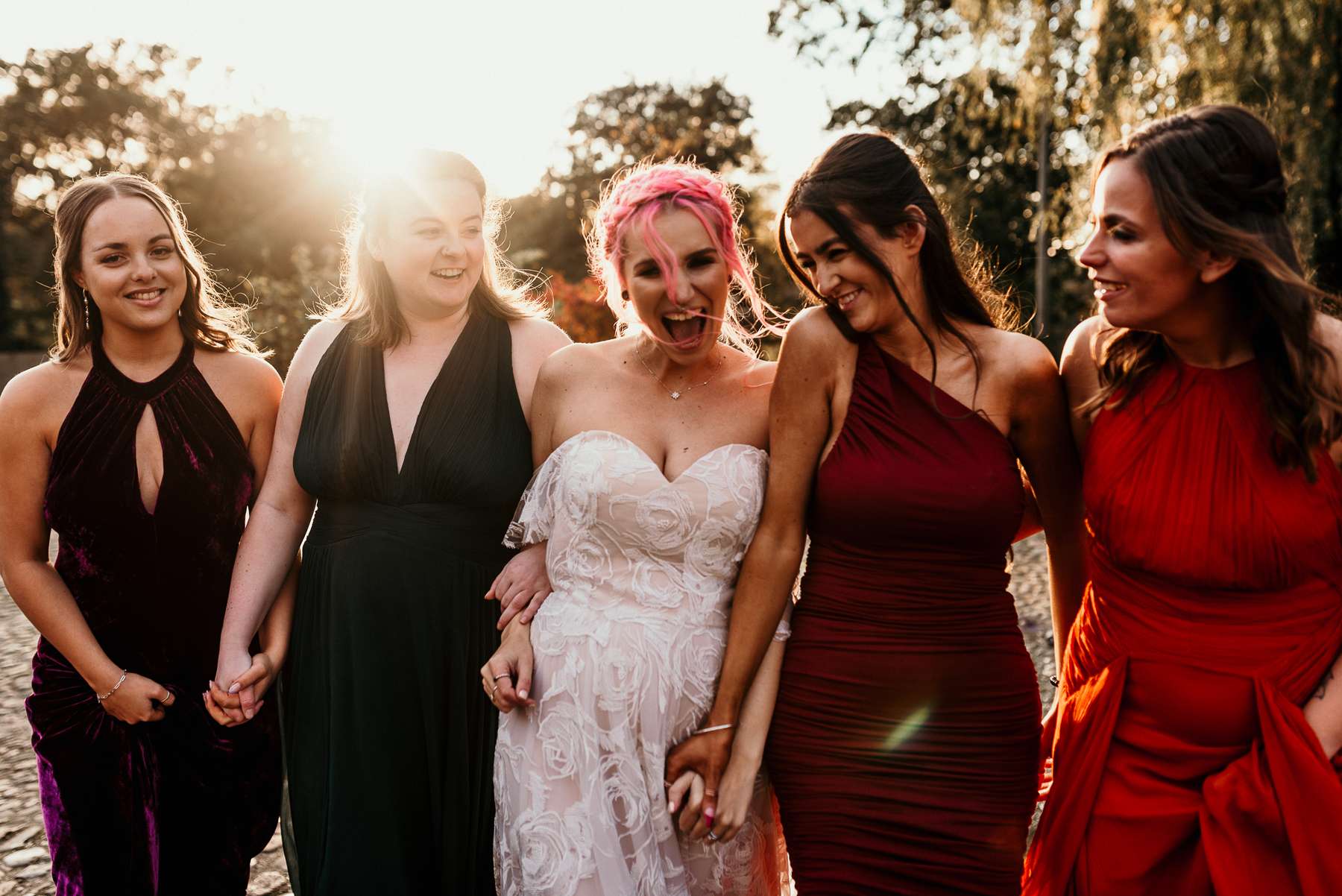 They initially set a budget of £15k, but with multiple postponements (and some incorrect sums!) they actually ended up spending more like double that. However, the couple don't regret it for one second. The venue was the biggest cost as they wanted to find one which didn't have lots of rules or lots of hidden fees like expensive corkage or having to use their in-house caterers. In the end they found Stock Farm in Cheshire which ticked all their boxes. "It was hard to find a venue" said Paris. "We didn't like lots of their rules so I gave up with a lot of them. Stock Farm were perfect – they were really relaxed and we got to work with caterers that we really loved."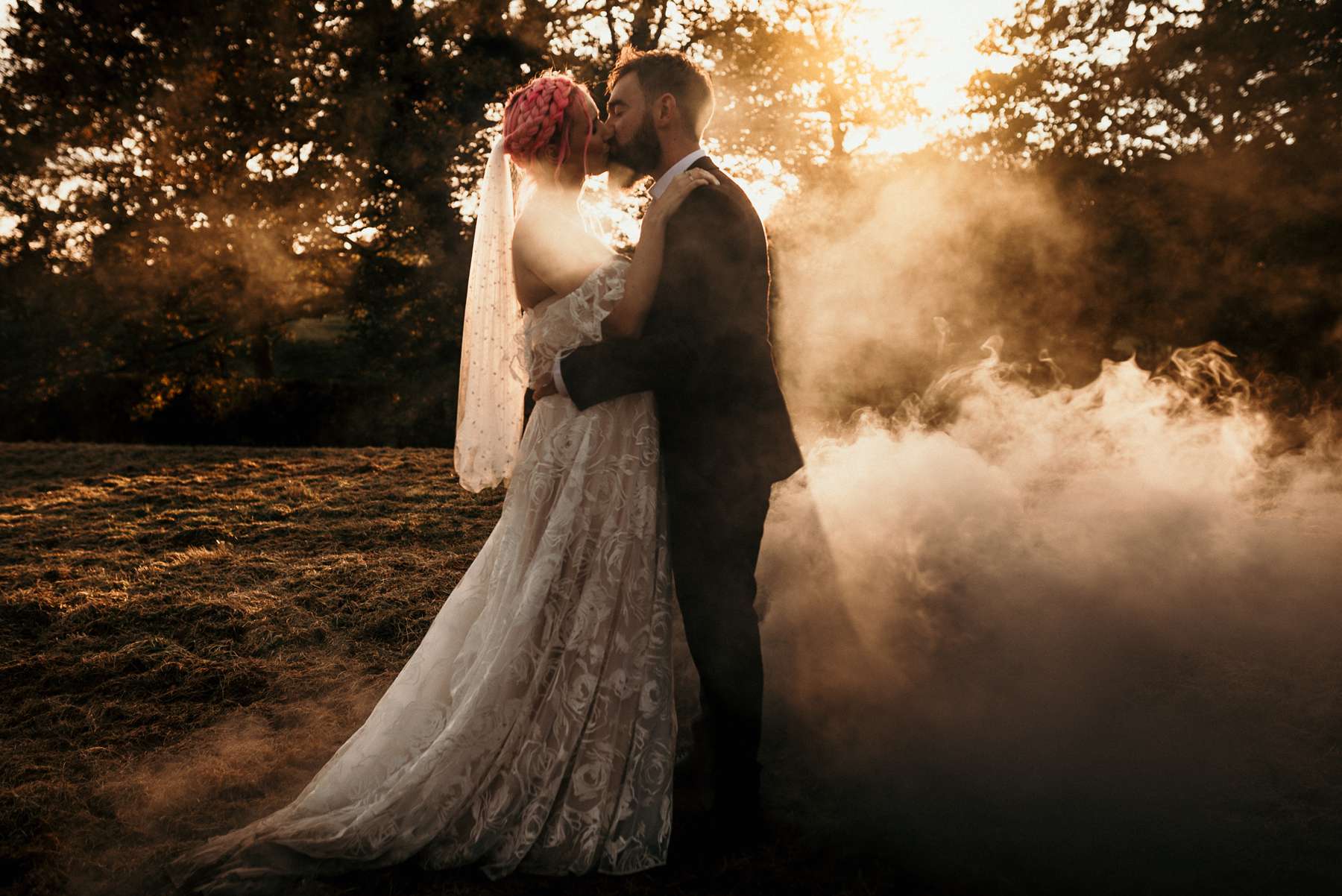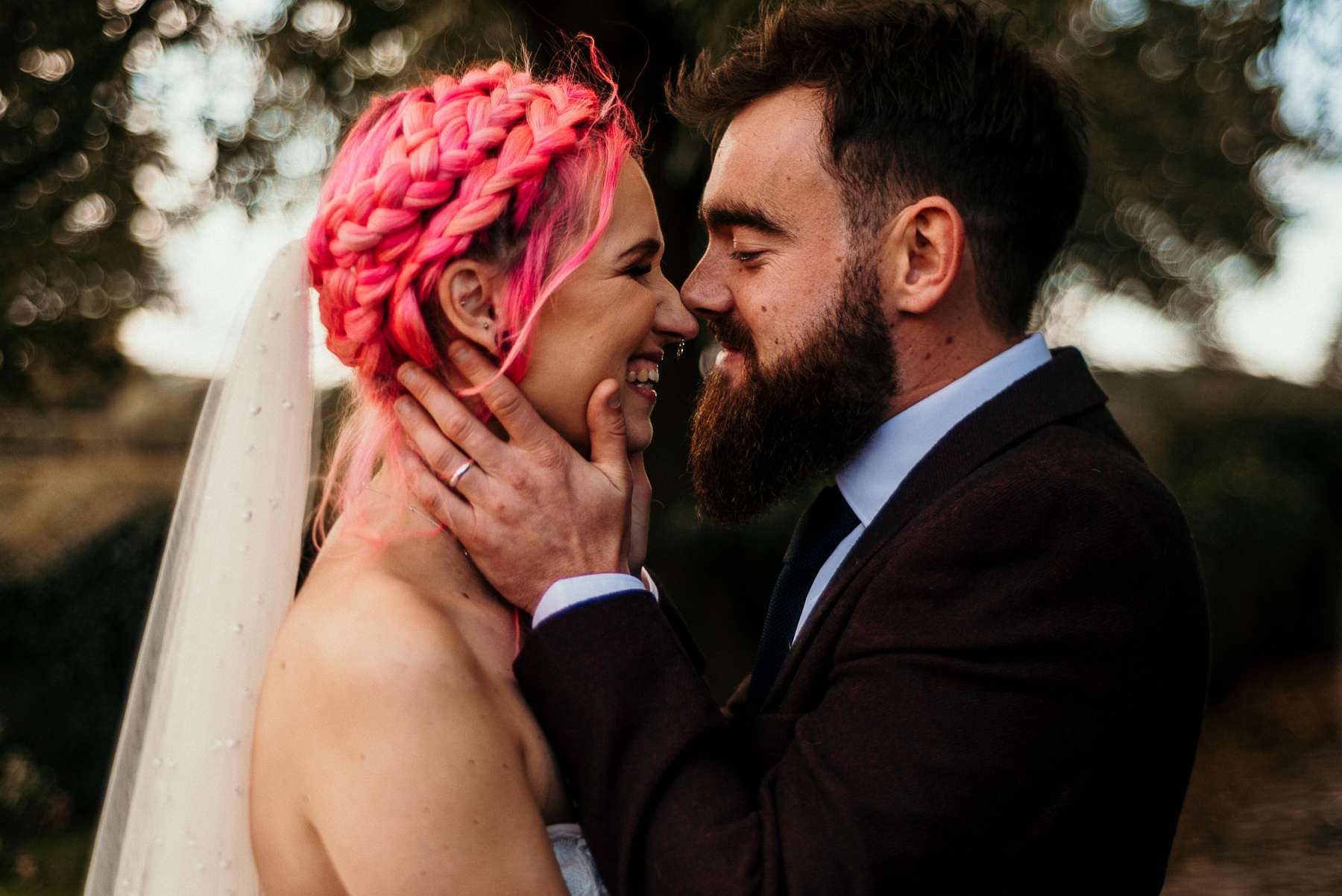 Paris and Joe had been dreaming about their wedding for a long time, and as an avid follower of Rock n Roll Bride for years and years, the bride had so many creative ideas which she was excited to see come to life. "Although we spent more than we initially planned, our advice for future couples would be to relax, enjoy it and don't worry about the money", Paris concluded. "I think however much or little you choose to spend, if you keep the day about you and stick to what you want, you won't regret it. We just treated it as a big celebration of us and I think our personalities shone through. Spending the day with everyone and seeing families and friends all in one room was just incredible."