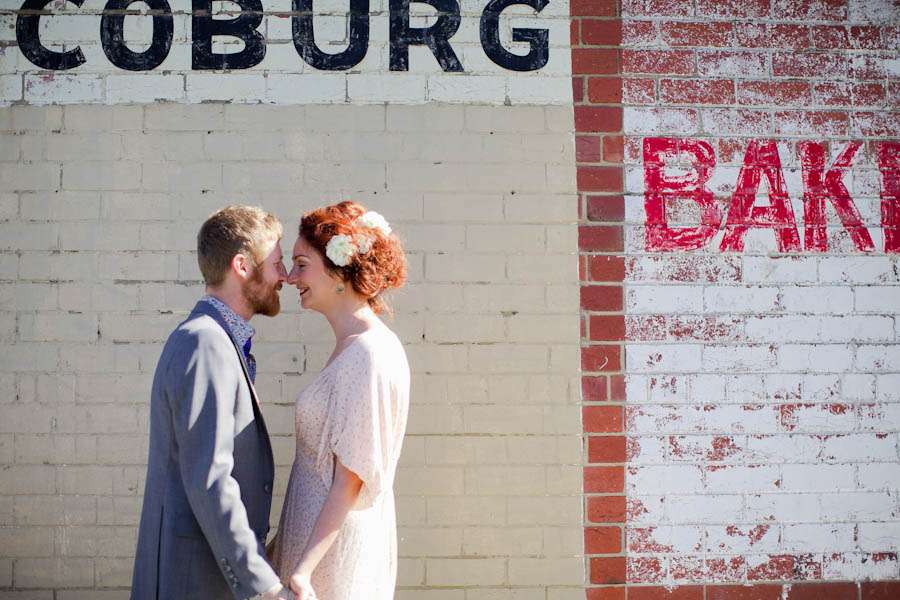 Oh Jeremy & Laura how the hell did you get so awesome? I'd like to bottle some of it up and sell it…
Backyard weddings always get me excited. Not only is having a wedding at home a lovely symbol of starting your married life at a place that really means something to you, but it also means you don't have to drop £10,000 to hire an empty space.
"Our wedding was all about making and celebrating memories of our favorite people, music, booze and food in our home", the couple told me. "We weren't really inspired by anything other than knowing what we didn't want. And we only gave ourselves ten weeks to do it."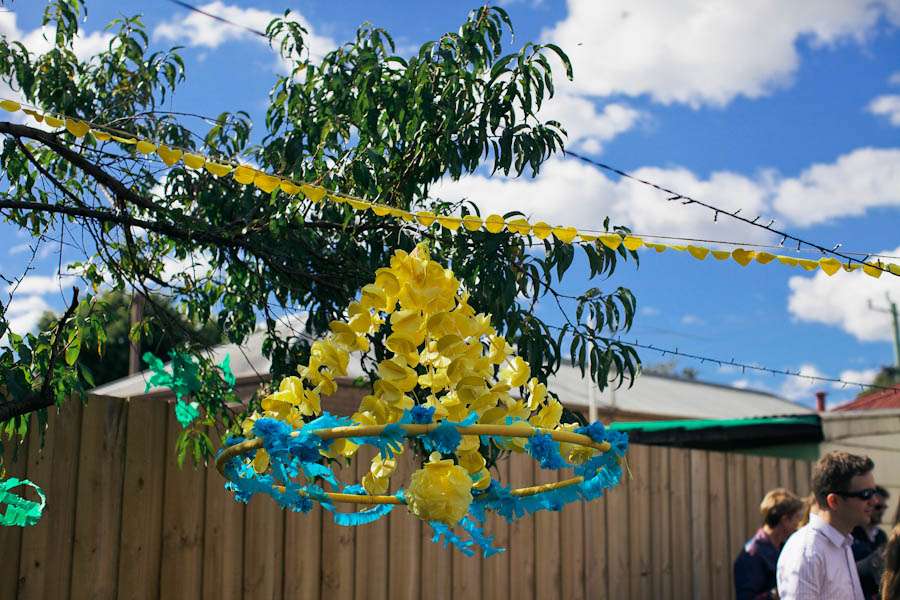 The details and 'fluff' surrounding weddings meant nothing to this couple, for them it was all about making their wedding laidback, stress-free and an enjoyable experience. "Jeremy and his friends dug, raked, pummeled and laid a brick path for me to walk down. My friends and I made half a Polish Chandelier… and then got bored and went to the pub instead", Laura laughed.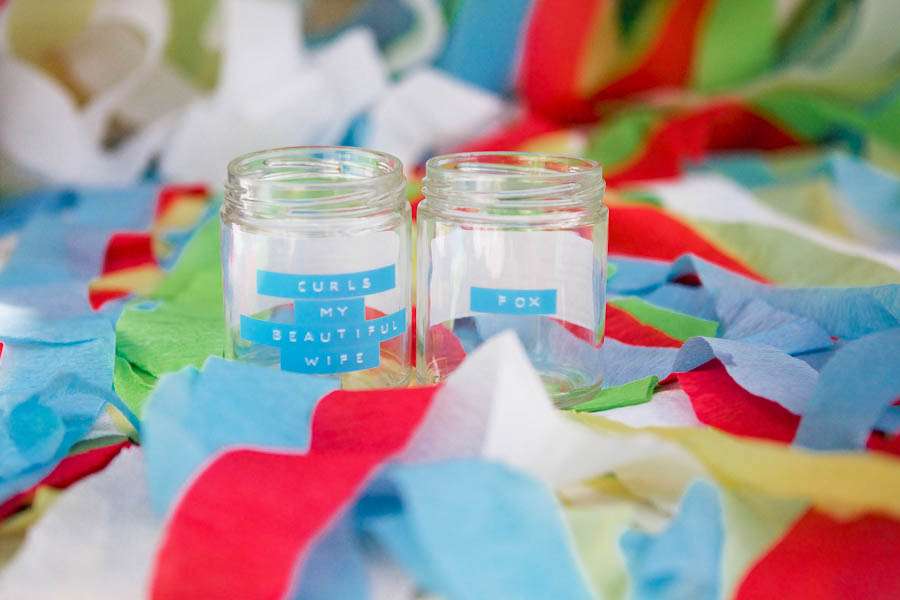 All the reception decor was DIY which included the streamers and garlands, the posters with stories and photos telling the different stories behind each drink choice, drink jars with Dymo name labels on the front and poems on the back, and tea towel covered hay bales for seats. "We also have chickens. They went mental during the vows and we had a fire in a drum for when the sun went down. Instead of caterers we hired a taco truck."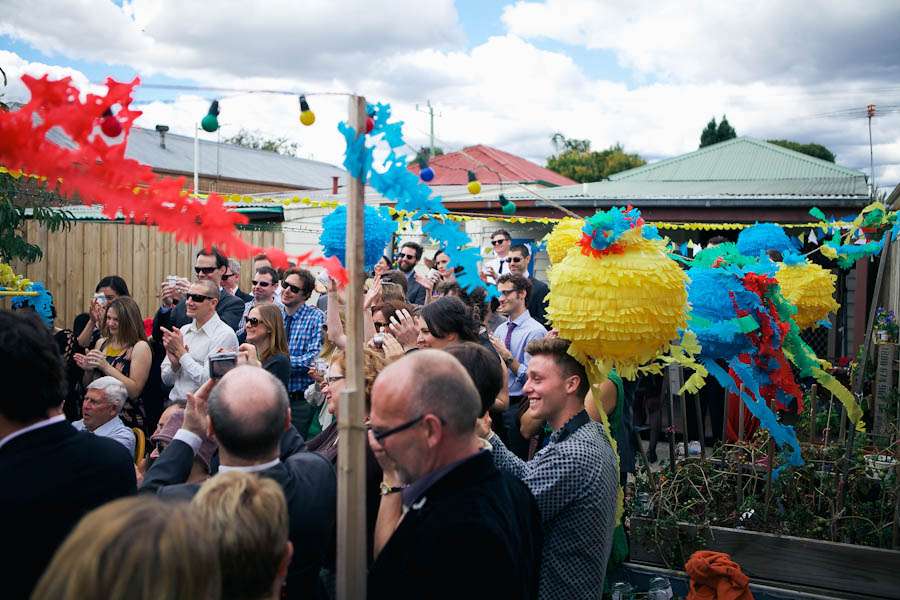 LOVE IT! Thank you Jeremy & Laura and wedding photographers Erin + Tara for sharing today.
Erin + Tara will be heading over to LA & NYC in July 2013 and are planning on hosting a wedding photography workshop. They also have plans for a Melbourne event very soon. To enquire or register interest, email them on hello@erinandtara.com.au.
Supporting Cast:
Photography Credit: Erin + Tara
Venue: Couple's backyard in Coburg, Melbourne, Australia
Bride's Dress: Fleur Wood
Bride's Shoes: Gorman
Groom's Outfit: Captains of Industry
Cake: DIY
Hair & Make Up: Miss Fox
Reception Decor/Props: DIY
Caterers: Taco Truck & DIY
Invitations: Happy Whale on etsy