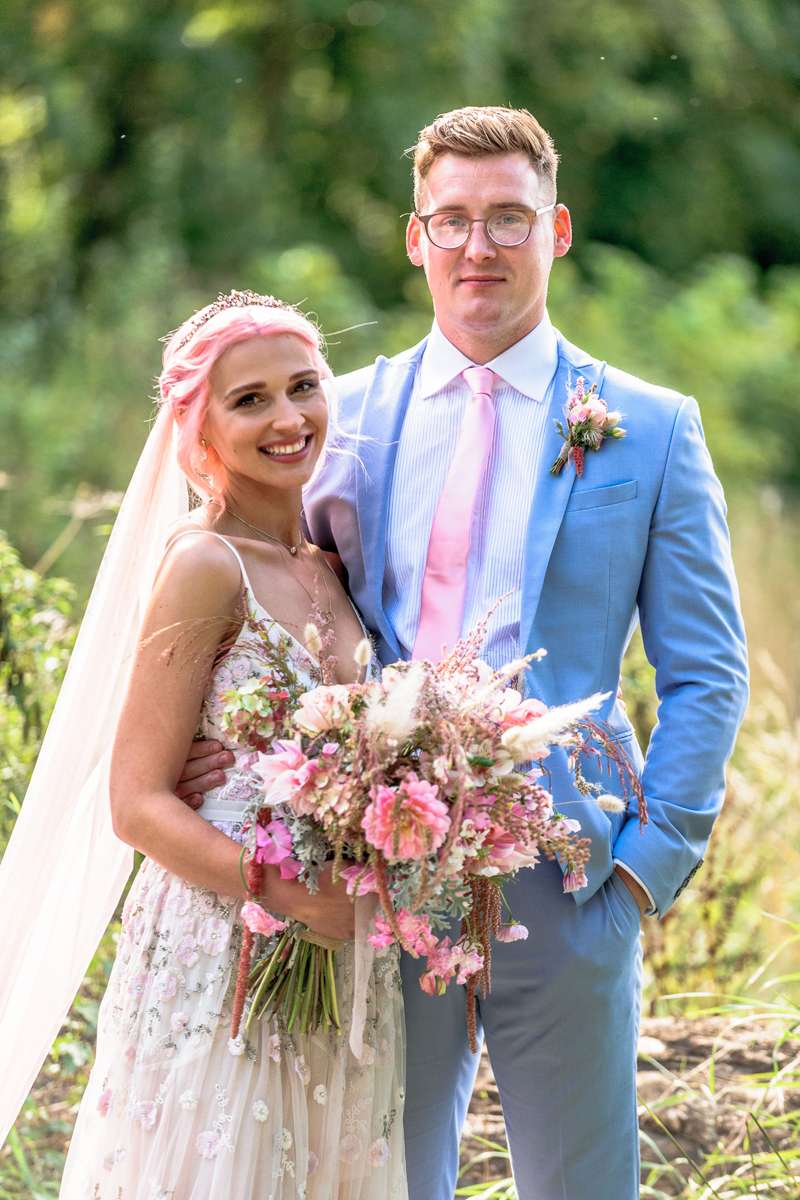 You probably already know this, but here at Rock n Roll Bride we are pretty much obsessed with pink, so when Amy and Adam's wedding landed in our submissions inbox we were thrilled! The couple were married at the bride's mum's house in September and the entire wedding was DIY. Pink was the very obvious theme, but the bride loves Sofia Coppola's Marie Antoinette, so that was a big reference point for them too,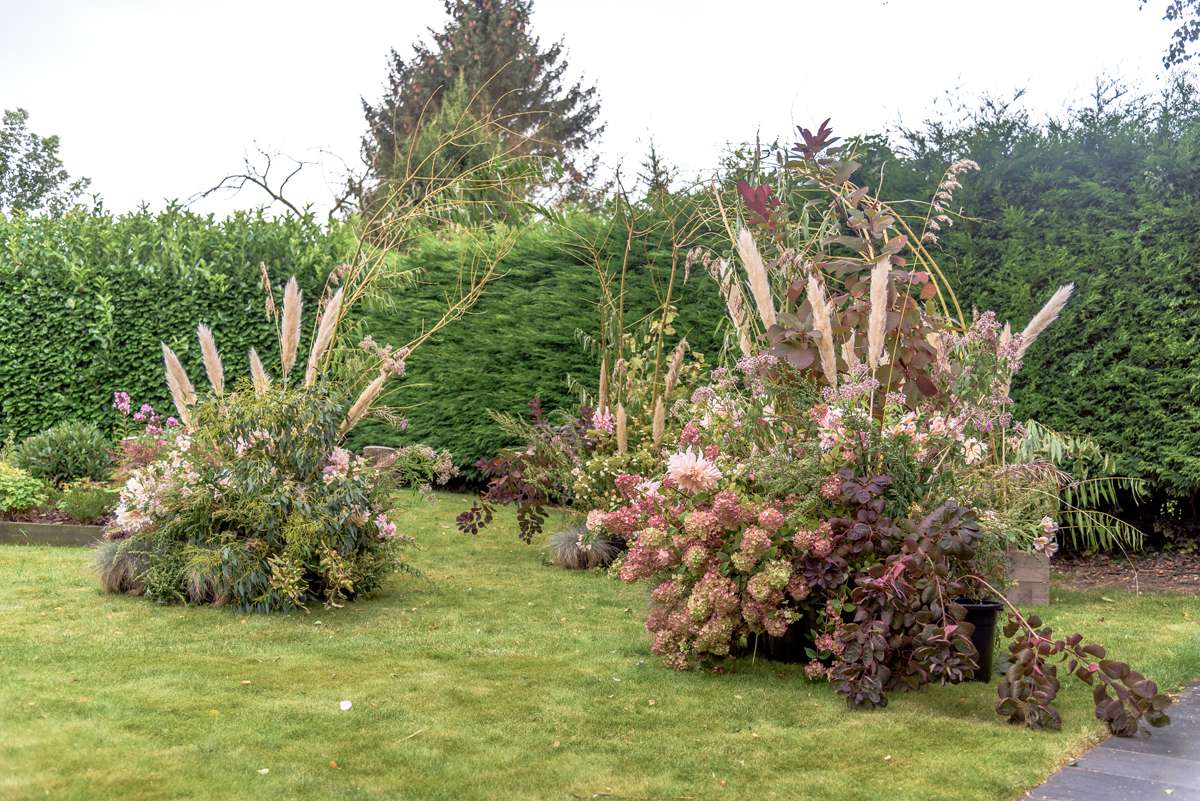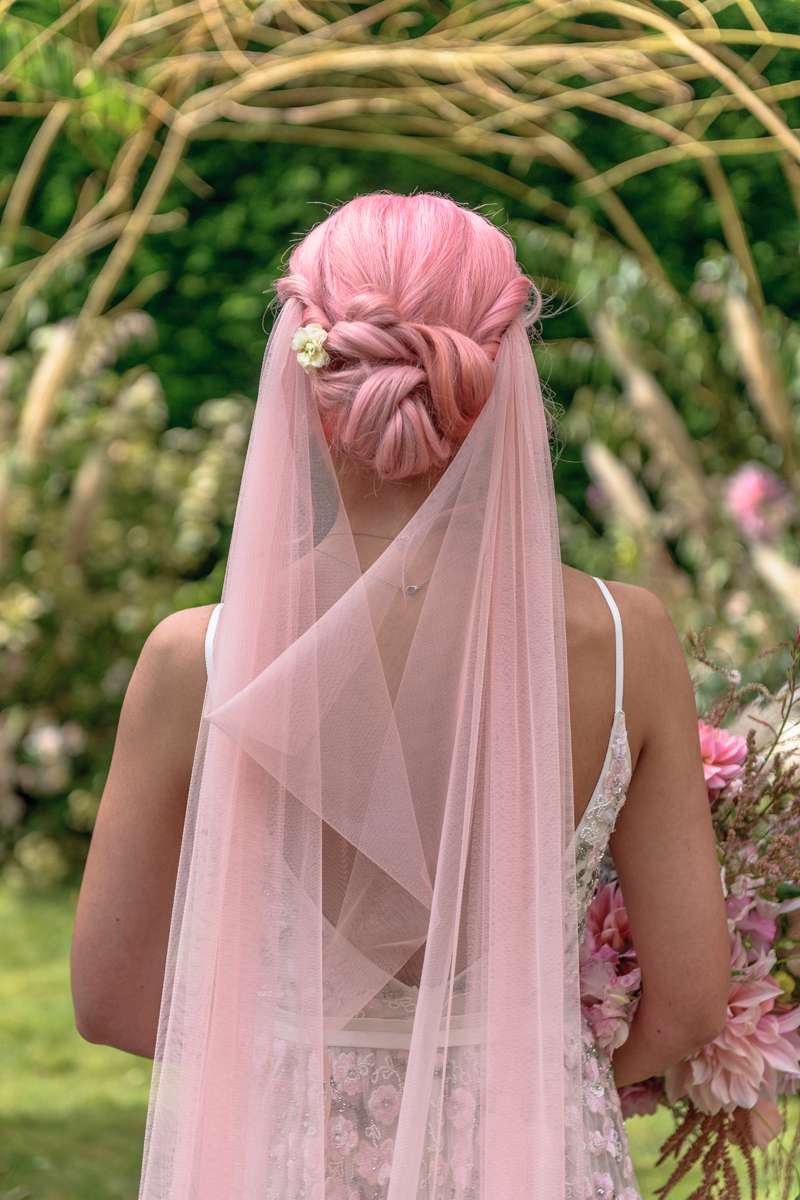 "We love pink, flowers and general cuteness, so centred the wedding around this", Amy said. "We also had a few nods to Japan, cats and ethereal fairies. As I am a huge fan of Sofia Coppola's Marie Antoinette, we had fans as favours which were a hot commodity!"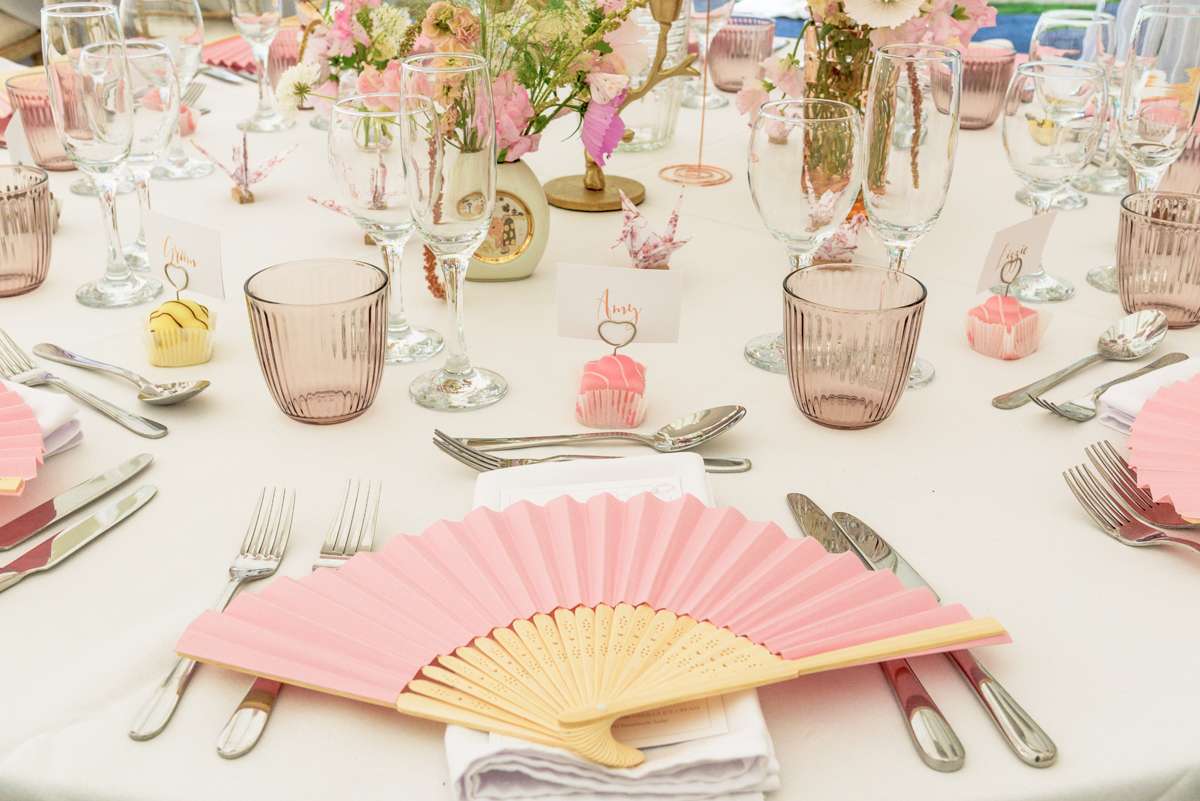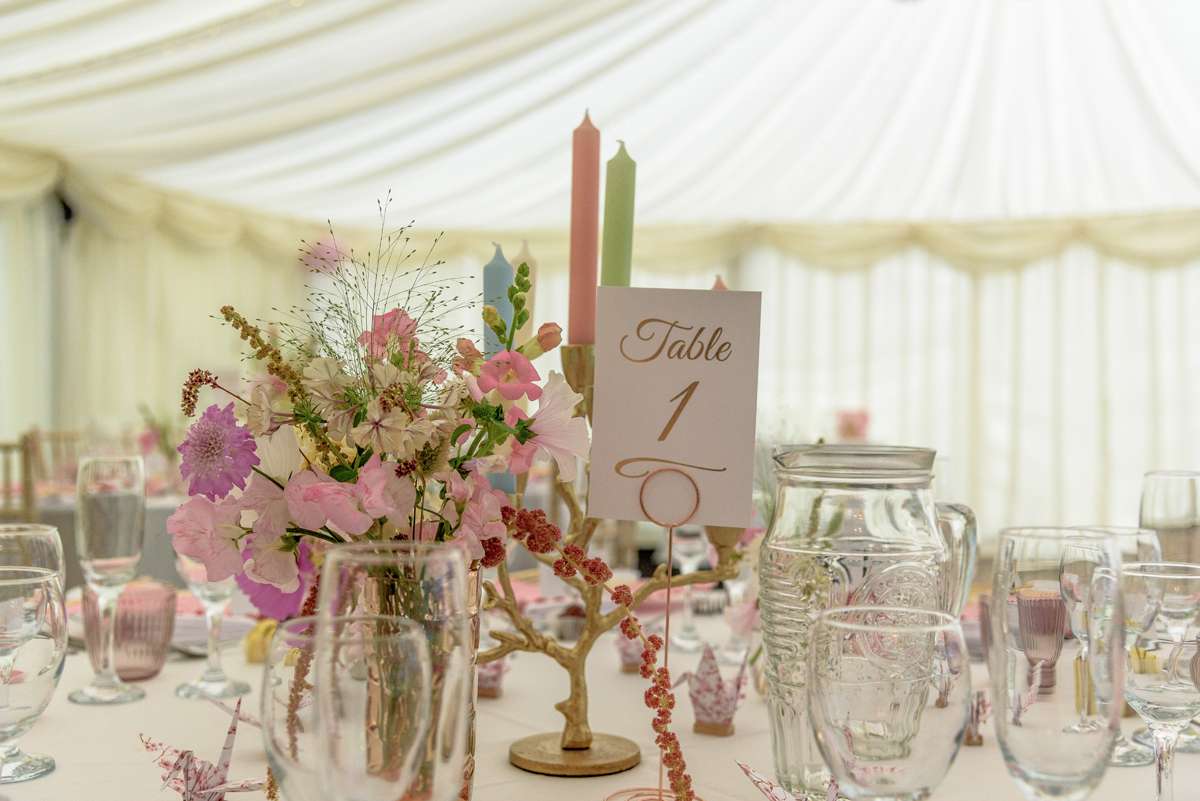 "Our wedding day was an absolute dream, because it was about us: we did everything that felt right and binned off the things we didn't want. We knew we wanted it to be at my family home, to feel relaxed and just be a fun time for everyone. We're very lucky to be friends with so many talented people who were able to be our suppliers, so everything felt very personal." Amy's mum even replicated the bride and groom's outfits and dressed some Sylvanian Family toys to use as the cake toppers!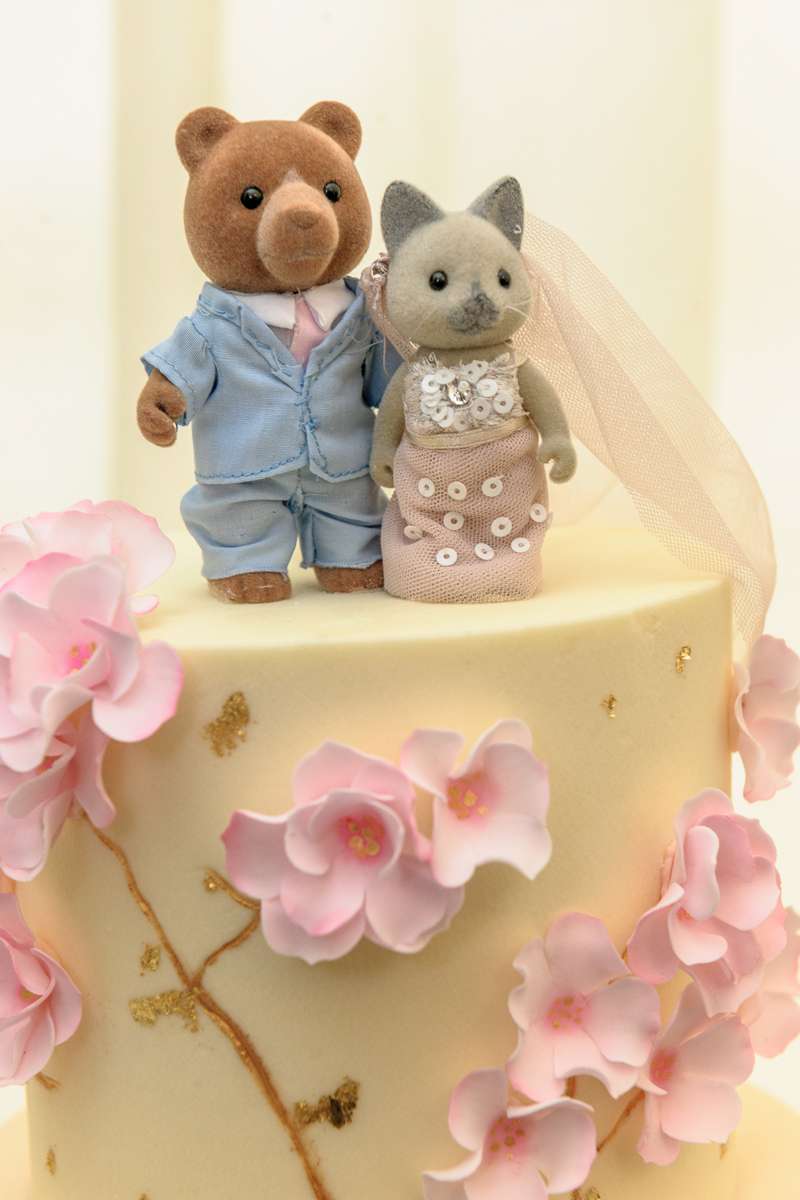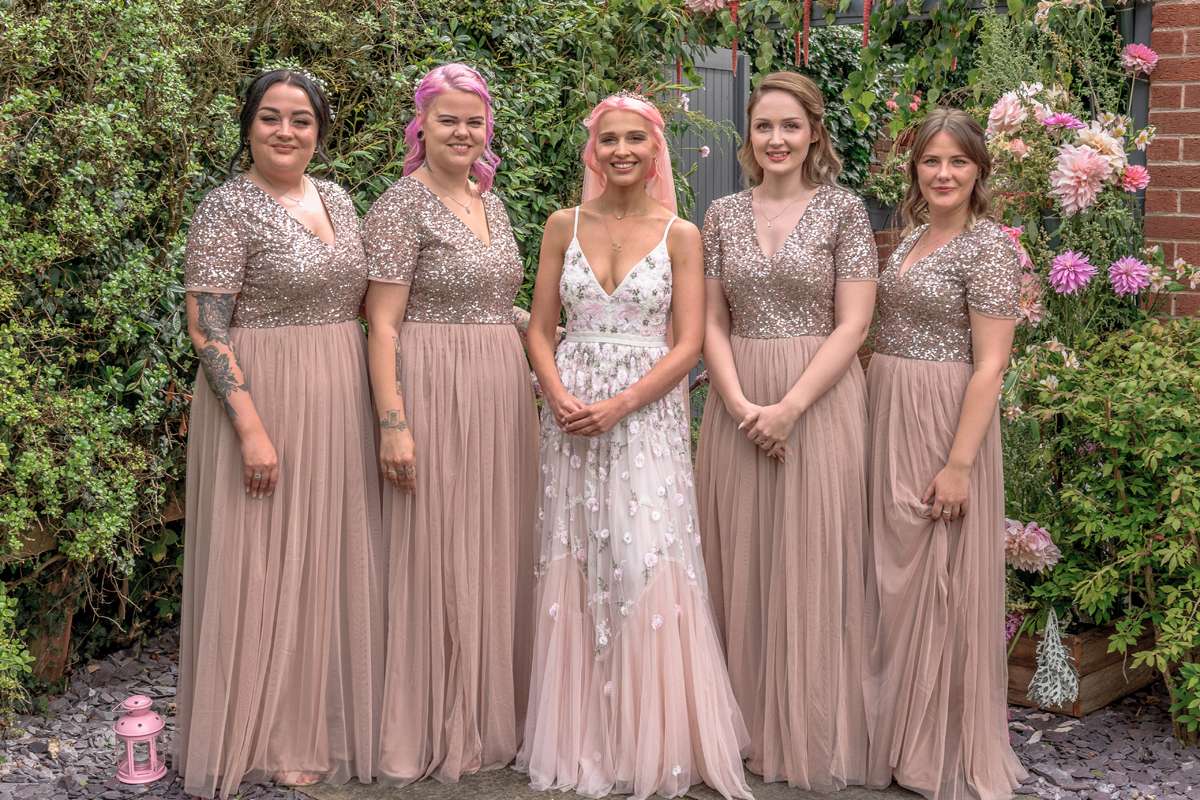 Doing a DIY wedding at home meant they had to think of everything – from hiring the marquee to portaloos! It was a lot of work, but they ended up having the day exactly as they wanted it. "The best thing about planning the wedding was sourcing the small things like pastel glassware from charity shops and gifts for my bridesmaids", Amy concluded. "Of course, the very best thing was spending lots of time with my mum, who was my right-hand (wo)man when it came to planning. She's phenomenal!"