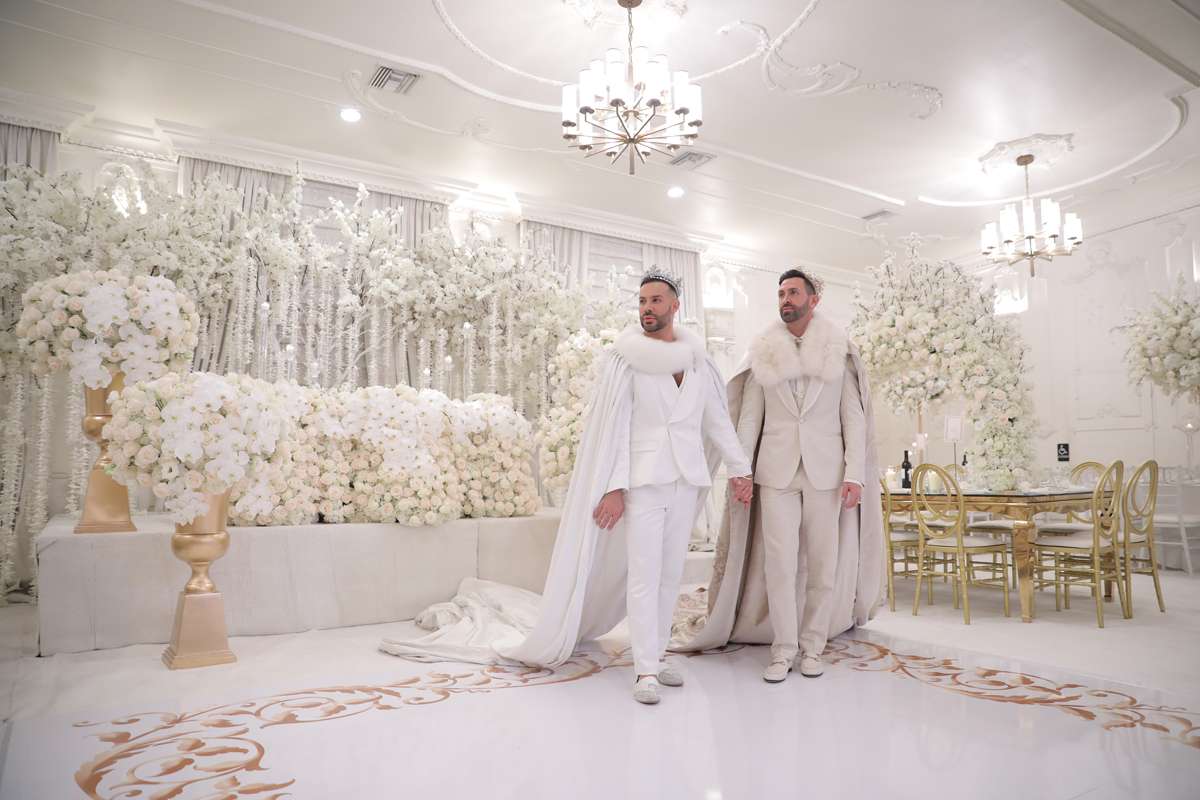 This couple spared no expense to have the wedding of their wildest dreams! Harout and Rosario's love story is like something out of a movie. They met in an LA art gallery, becoming best friends and within a few months of knowing each other, fell in love. For their winter wedding they wanted to reflect their love story and planned an opulent and glamorous day with a rich, luxurious feel. Their colour scheme was white with accents of gold.
"Our wedding theme was The Gay Royals!", they laughed. "We dressed as modern-day gay kings, or in our head what they would look like! We really wanted a winter wonderland look but more luxurious."
The ceremony, held at St. John's Episcopal Cathedral, was their highlight of the day. "Our ceremony was in a cathedral with a full choir and we had a full catholic mass for an hour with communion. We come from religious backgrounds and church was very important to us and our family. This was our favourite part of the wedding, with the full effect of the choir singing and the grand church feel. A really funny moment was when the priest announced us married and Harout rushed to kiss Rosario and the priest said 'Wait I didn't say kiss him! Geez you damn queens!'"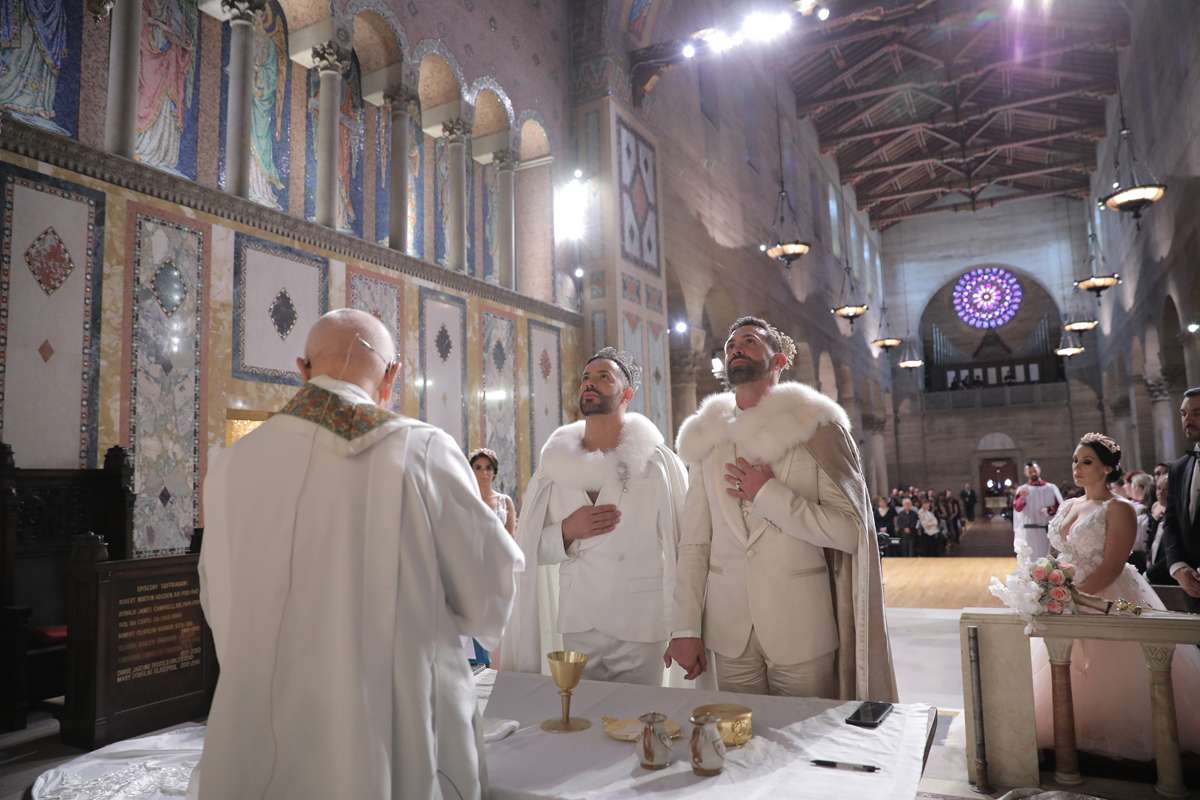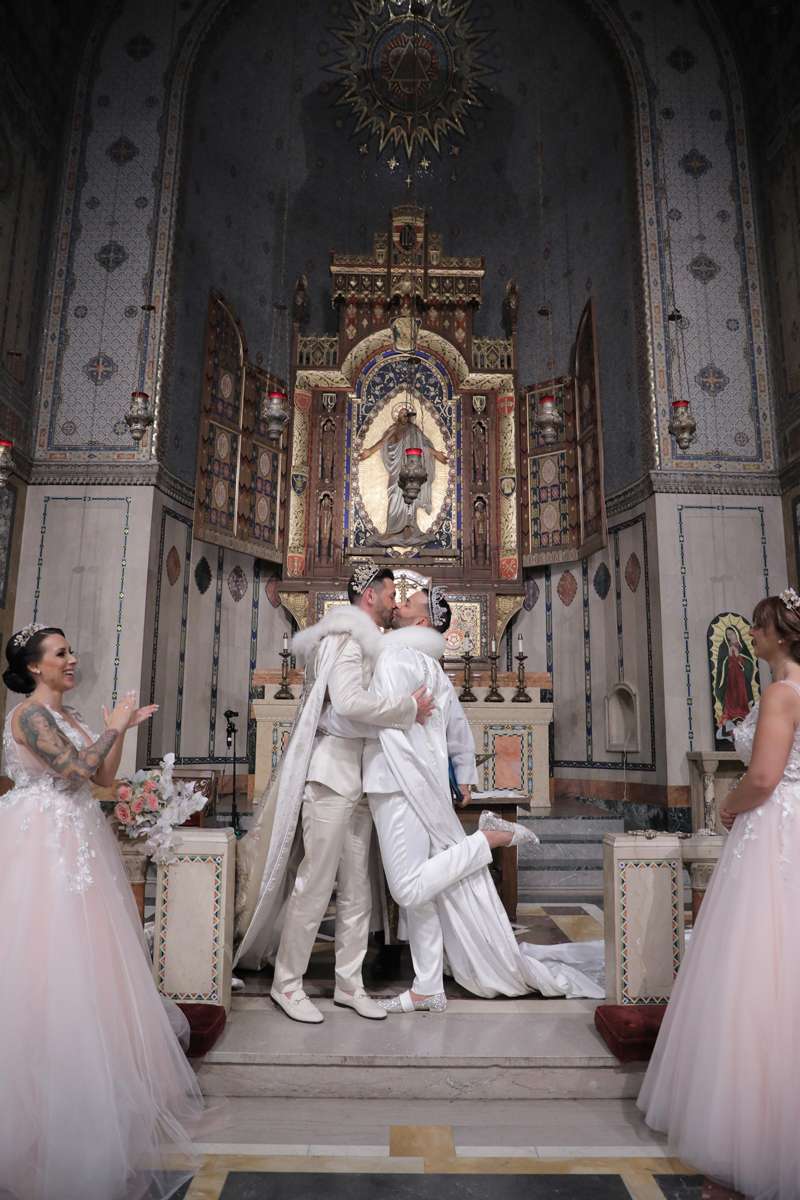 Their reception was held at Regency Event Venue in Glendale, a grand ballroom space. Decked out with a custom monogrammed floor, gold tables and chairs and tall centrepieces made of white roses and phalaenopsis orchids. Their sweetheart table was overflowing with flowers and their enormous eight-tiered cake had gold leaves trailing down one side.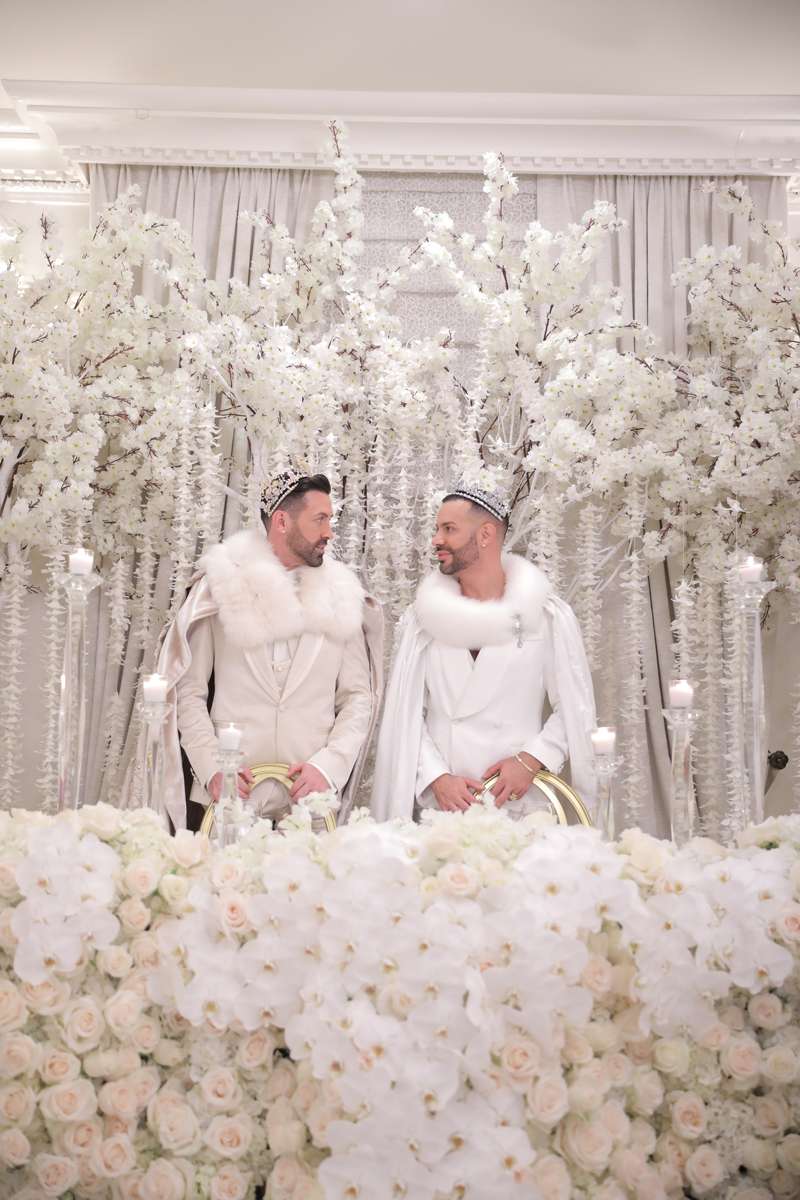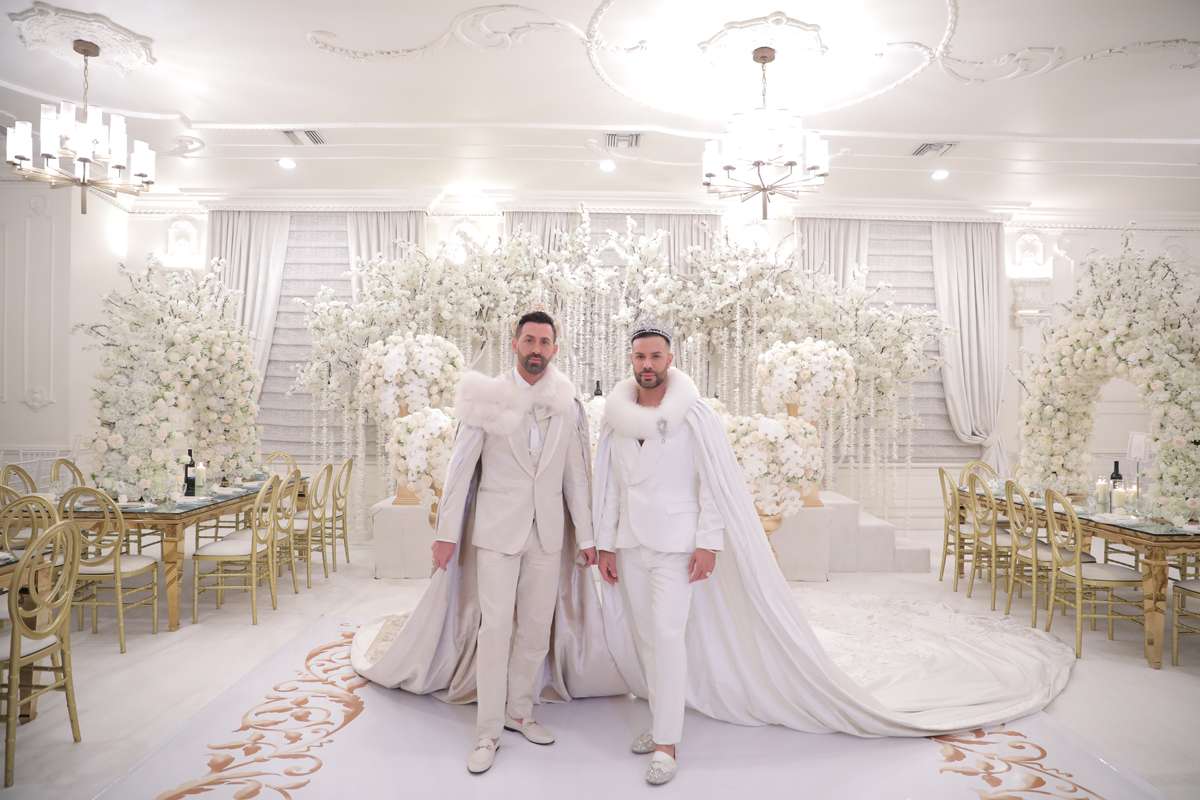 Both decked out in designer threads, the couple spared no expense on their royal looks. They each wore three outfits with pieces by Dolce & Gabbana, Rosario Salvatore and On9thst Fashion Production respectively.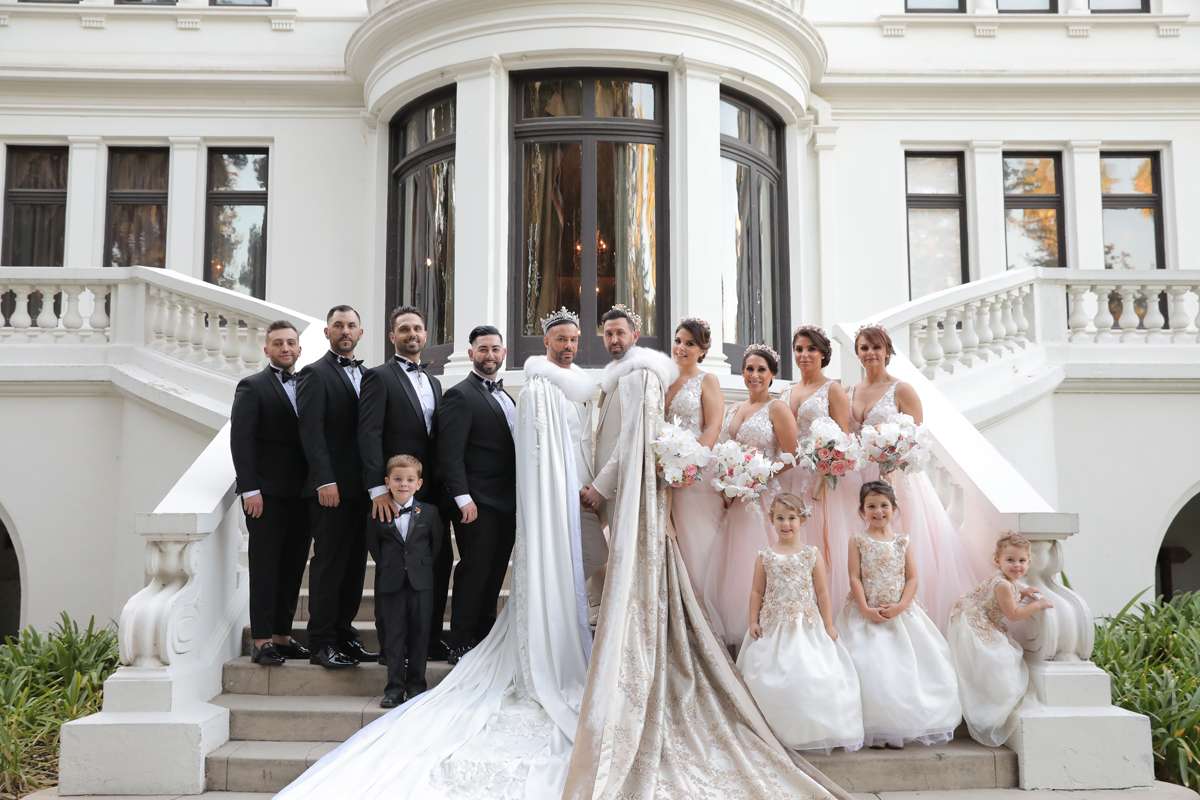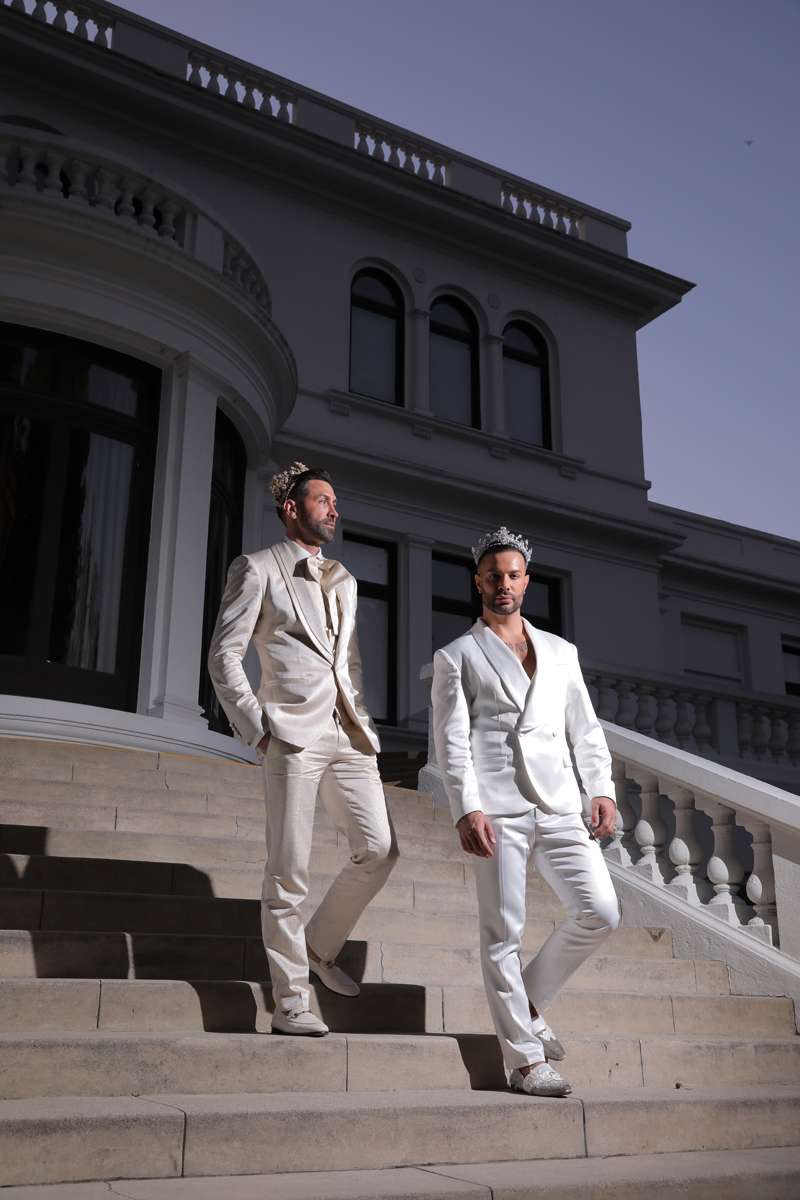 "The best part of planning the wedding was knowing we were planning a celebration of our accomplishments as individuals. Being able to give ourselves a dream wedding and have our friends and family around was such a joy and blessing. The hardest thing was getting all the vendors to set up two days prior and the nightmares that come with it and our advice to others is to plan a really long honeymoon afterwards so you can relax!"