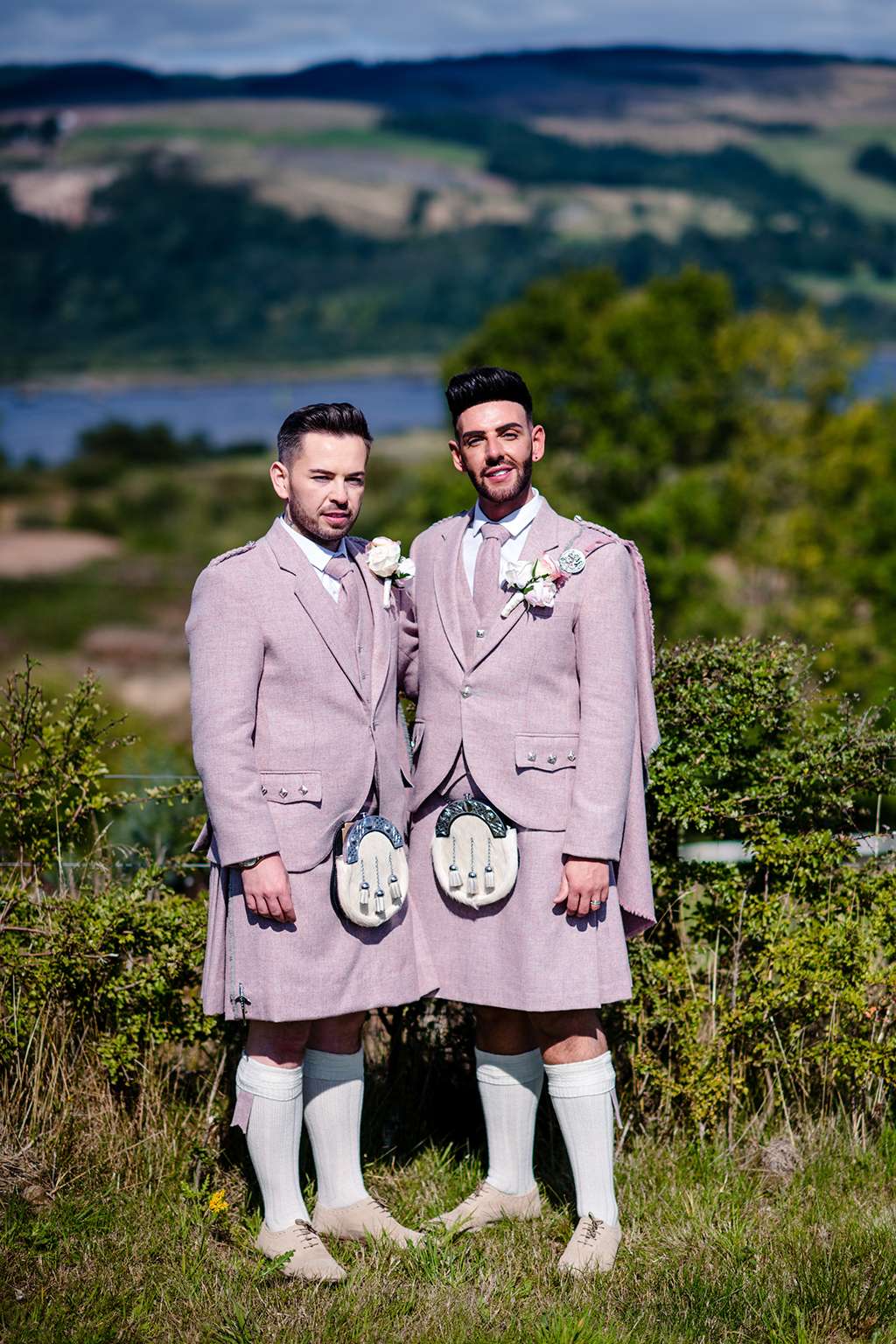 John and Chris toyed with returning to Vegas to get married after getting engaged there in September 2015, but with young family it wouldn't have been practical, so they set about finding the perfect venue for them to be able to give their big day the feel of the glitz and glam of Vegas! Held at Ingliston Country Club in Bishopton outside of Glasgow, they worked with the coordinator there over a three year engagement to create a day that everyone would remember – and a strict 'no hat, no entry' policy to boot!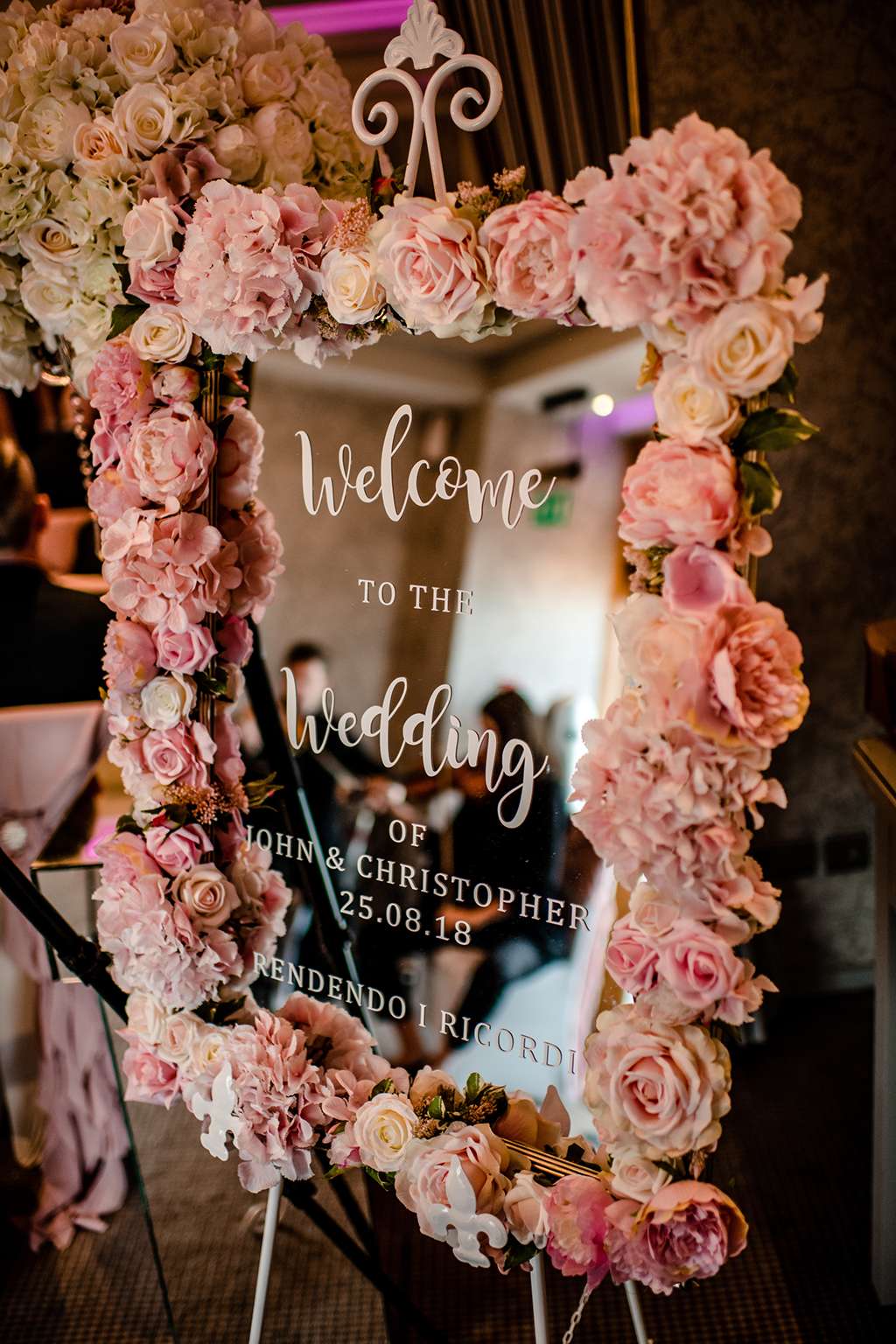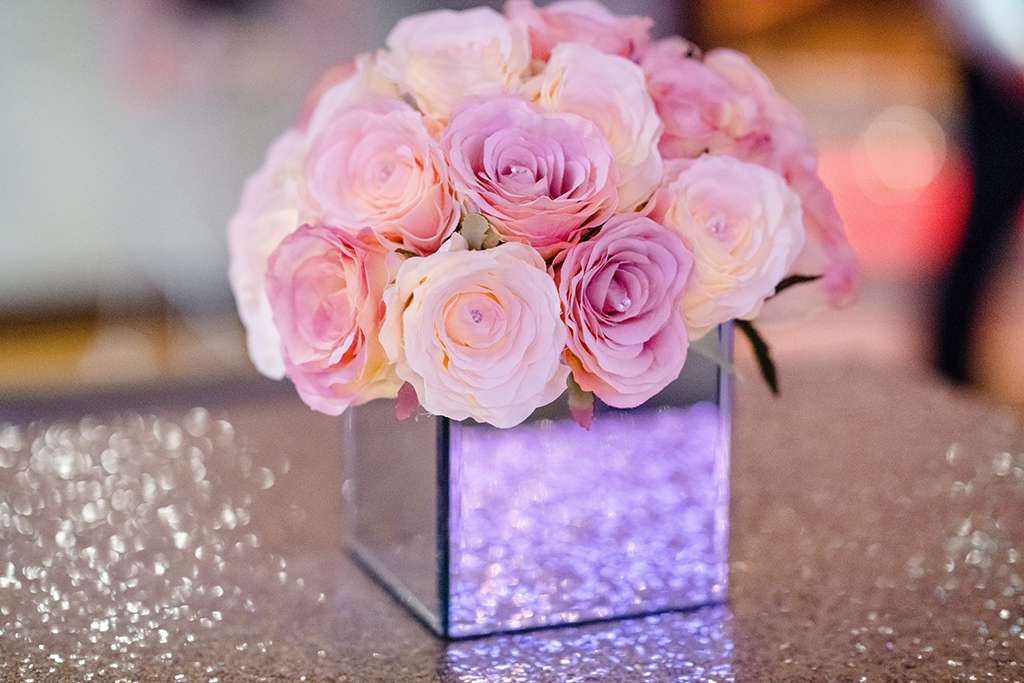 The couple opted for a very personal humanist ceremony; simply, their story from the very beginning until the present day. It was humorous at times with readings from both of their godmothers but most of all it was emotional, intimate and focused on the two of them. "I made sure to take everything in while walking down the aisle with my mum," explained John, "and was fixated on my soon to be husband who was waiting on me at the end of the aisle. We literally felt like the only two in the room – it was beautiful."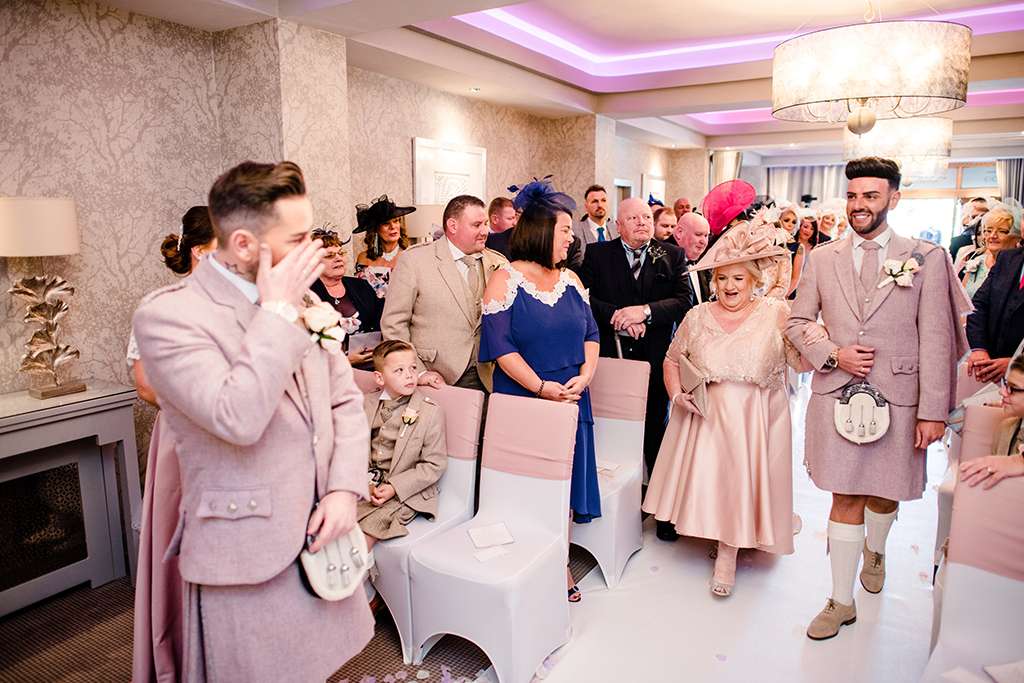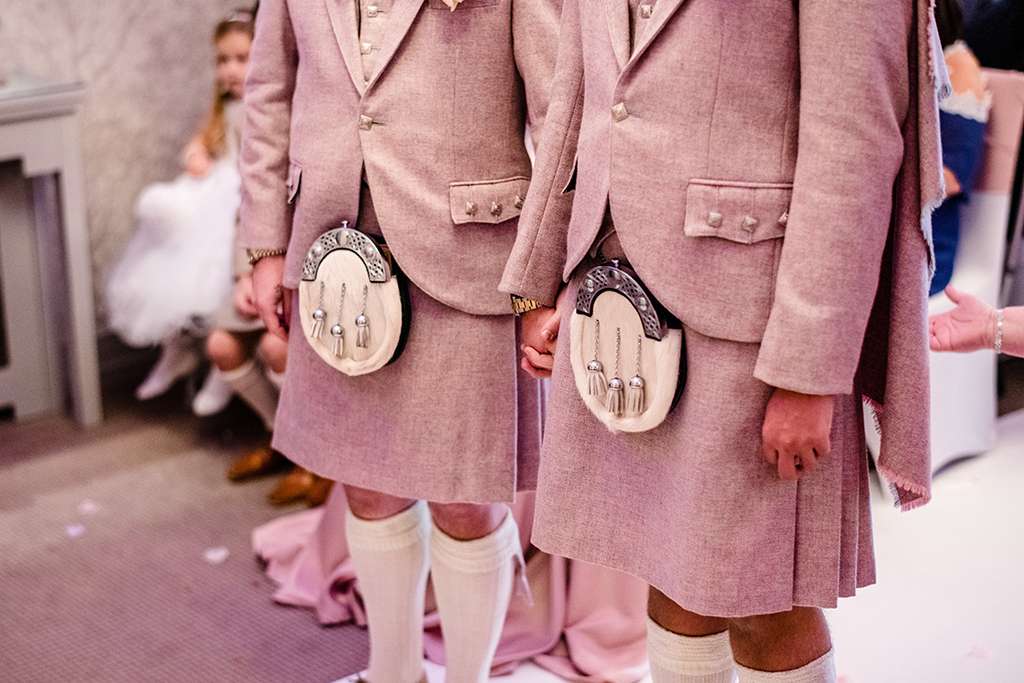 After the ceremony they hosted a drinks reception with entertainment where their guests were treated to a candy floss machine, popcorn machine, donut wall and selfie mirror. John and Chris left to do their photos while their guests got the party, and the couple really recommend stealing twenty minutes away for yourself at this time, too. After speeches, dinner and cake cutting, they performed their first dance – a mashup from The Greatest Showman,"It was quite the routine!"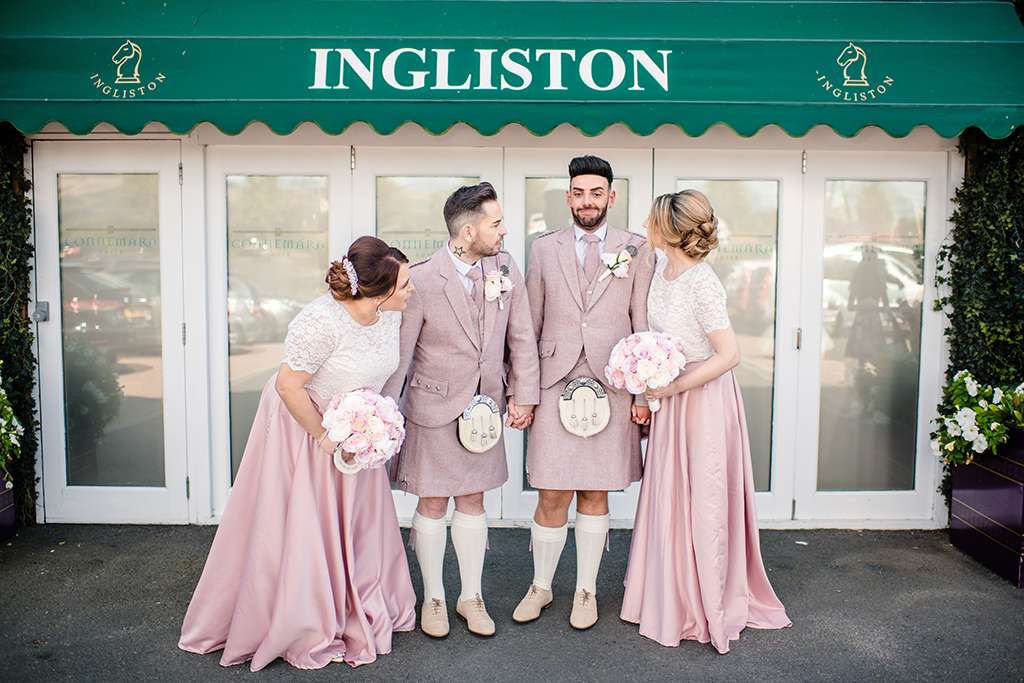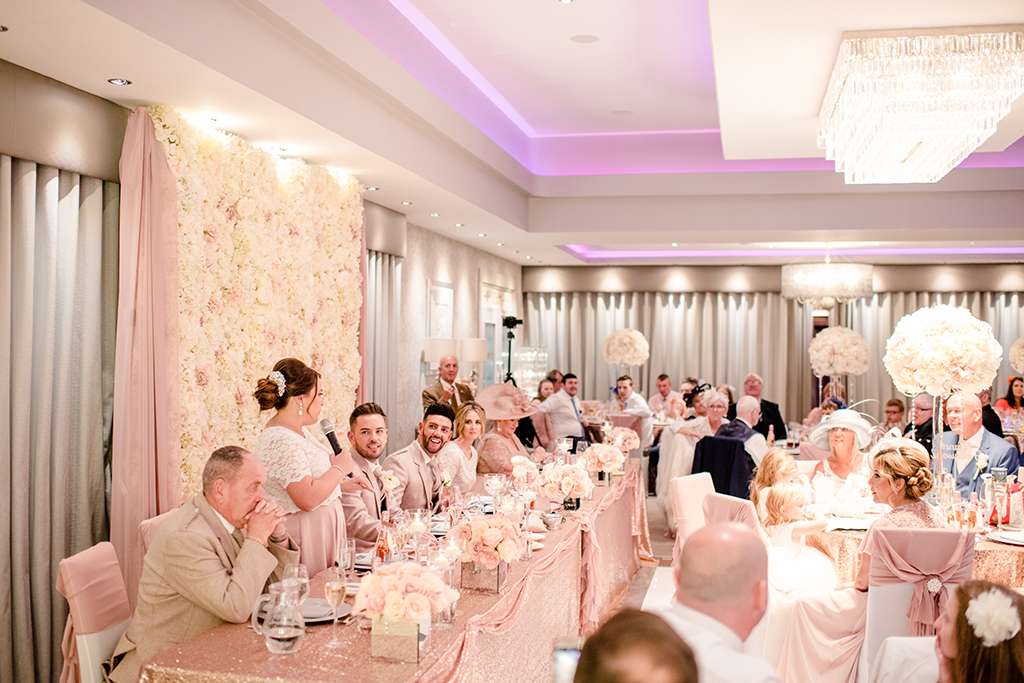 Their day continued into the early hours, with the singer making sure the dance floor was never empty and their DJ kept everybody up with the club classics. "It truly was the most magical day." said John.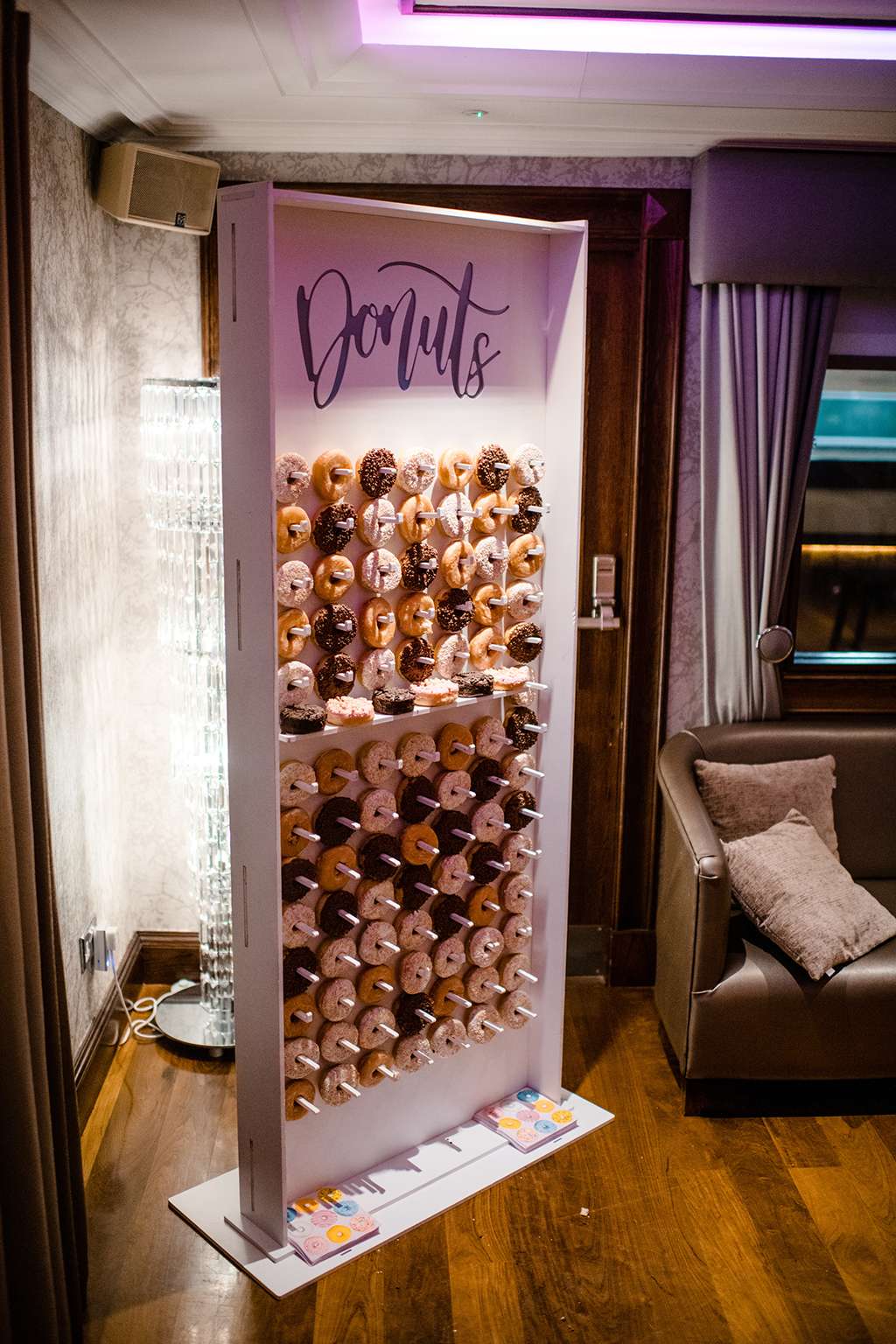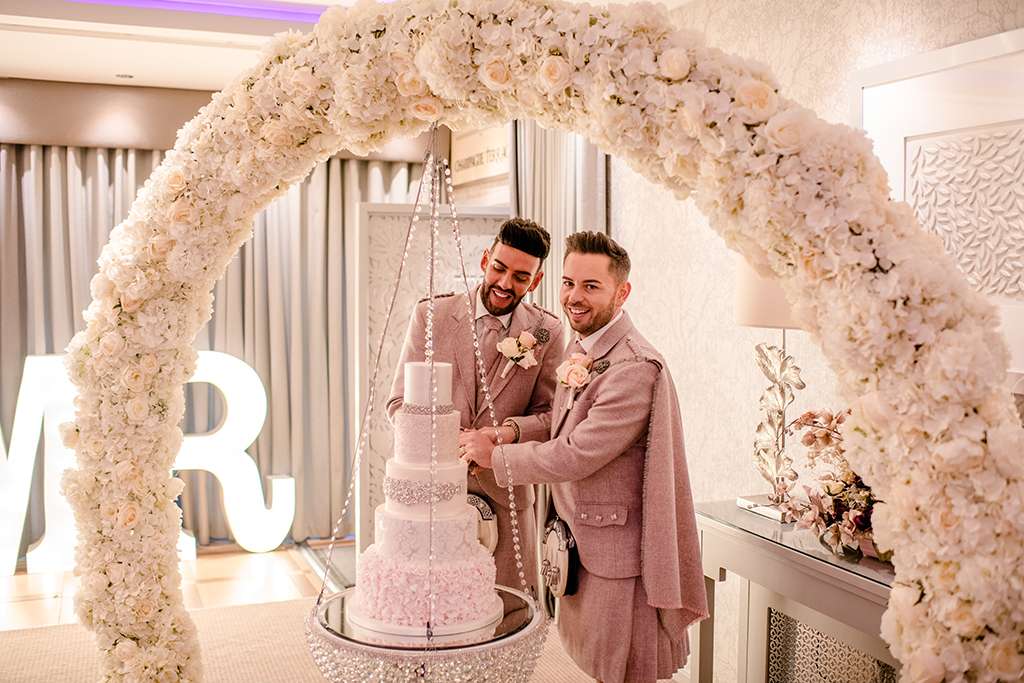 "The highlight of our day was definitely the ceremony and seeing all our decor for the first time… I genuinely gasped when I looked inside. To see all our hard work come together was extremely overwhelming. I still cry when I watch our video or hear our wedding music. I wanted to make sure we both remembered how we felt at that time and still get goosebumps when we hear our humanist introduce us for the first time as Mr & Mr Traynor-Mullan."