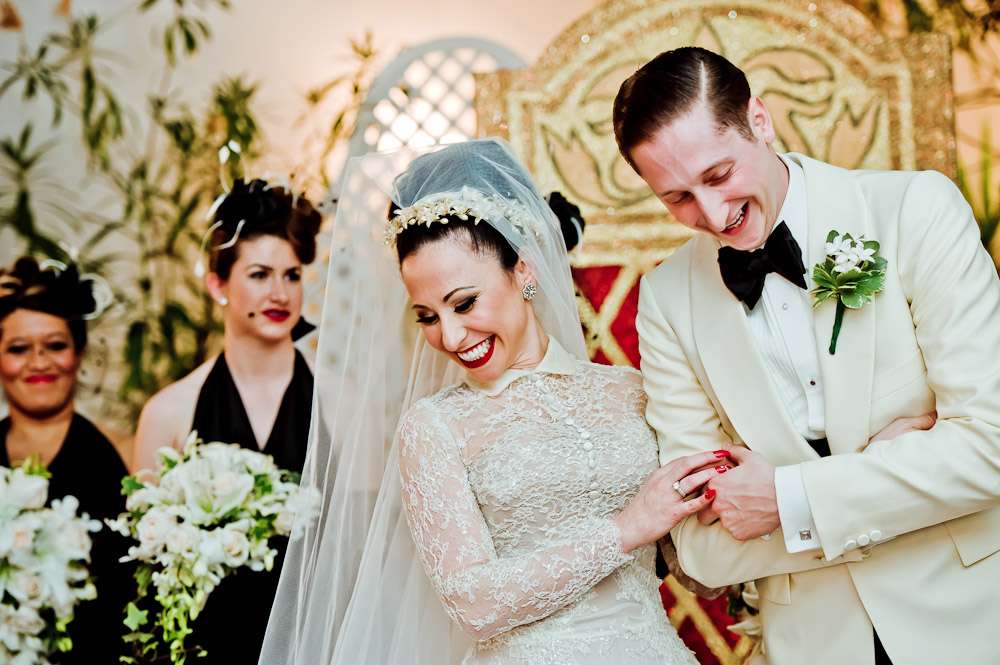 With a penchant for all things glamorous and retro, it was no wonder that Angie & Brian had the wedding that they did. The bride, a burlesque dancer, and the groom, a jazz trumpet player for Lady Gaga, wanted a day that truly reflected the things that they love. They didn't just want to plan a wedding – they wanted to put on a show! The wedding was held at Grand Prospect Hall, Brooklyn.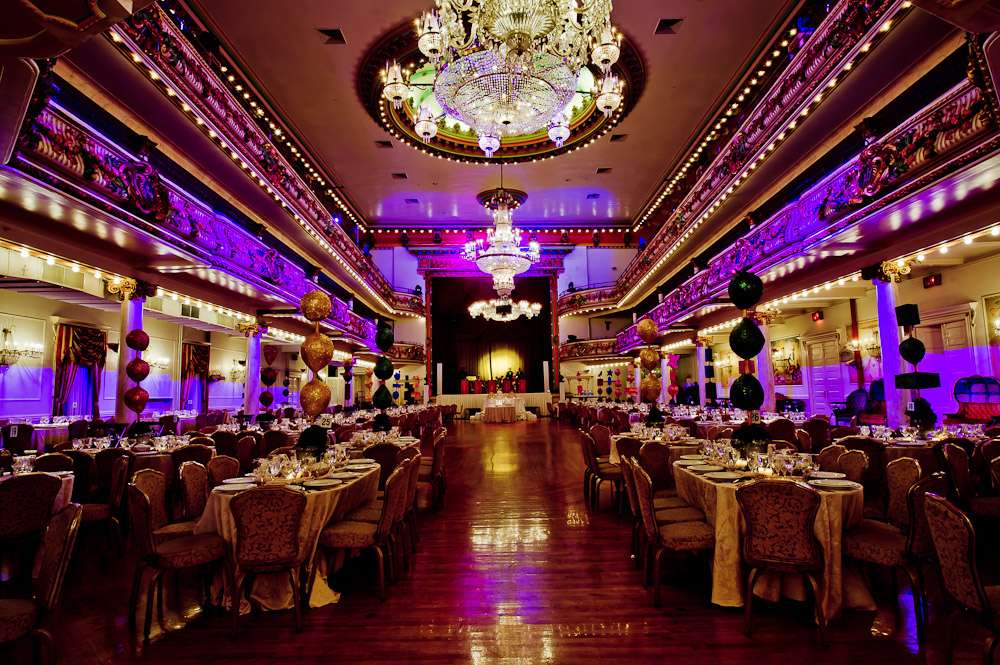 "We approached the wedding like we approach organizing our shows", began the bride, "we didn't let the whole 'wedding insanity' creep into our brains and I think we were both born with the Rock n Roll spirit in our blood! Our theme was just us. We wanted to reflect our personalities in the wedding and really just create a great party that would make our parent's and family happy and comfortable while also entertaining our showbiz pals. Our big band was a mix of Brian's musician pals, our centerpieces and backdrop was created by a designer I use to do show sets for me and my gowns were from my costume designer. We really stayed inside our show business/ night-life circle as much as we could and I think that helped to keep our wedding 'vibe' so representative of us."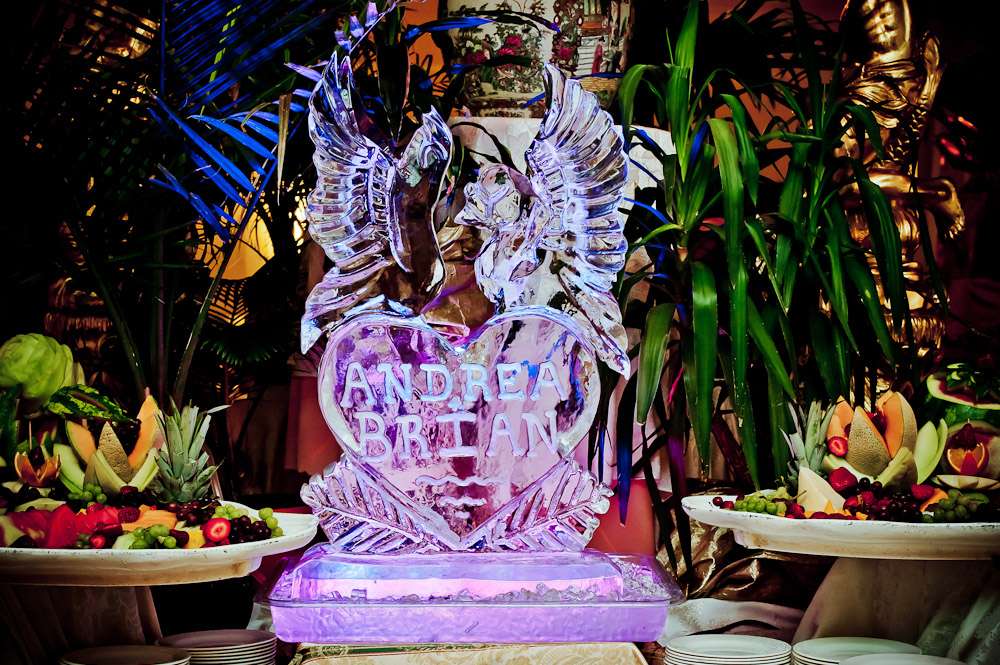 Angie wore two wedding dresses. An elegant 1920s inspired gown from Elie Saab and a flirty number for the party by Garo Sparo. Her shoes were Jimmy Choo and her headpiece and jewellery were vintage. Brian wore a bespoke suit from Craig Robinson.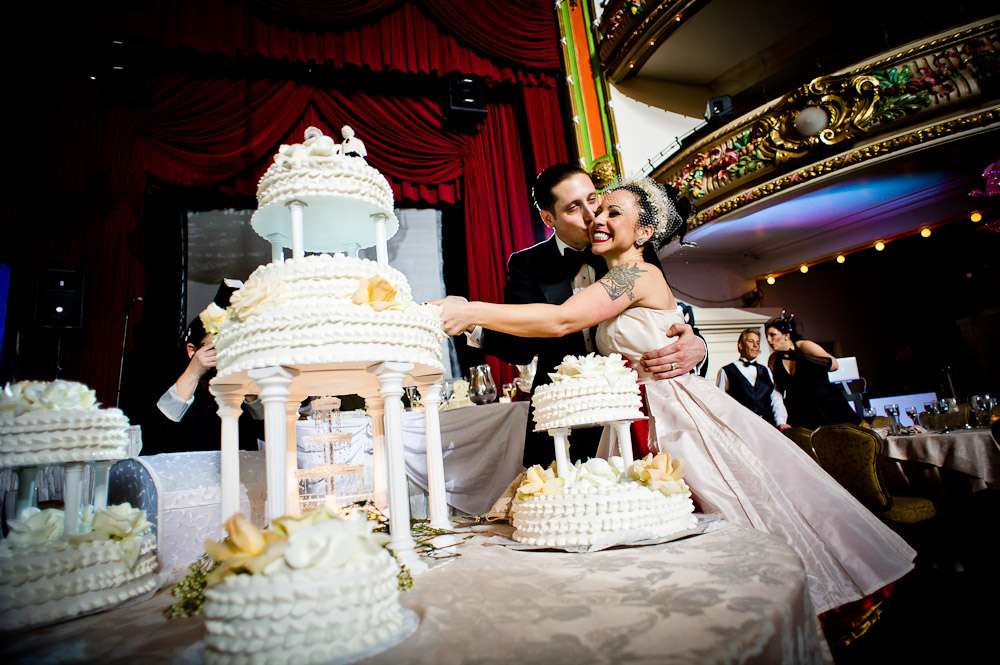 "Seeing our families and friends having a great time was a huge reward", Angie concluded. "It was a fun hair down kind of wedding. People applauded through the ceremony, the dance floor was packed all night, everyone was having a blast and that was great to see and be a part of.  We also loved seeing all of our elements come together, our artistic designer Steven Hammel really made magic with his set design, I loved seeing his centerpieces next to Lola Star's favors, the band on stage, the DJ the backdrop, watching everything come together and look fabulous what rewarding and relieving. The getting hitched to the man of my dreams part was pretty cool too!"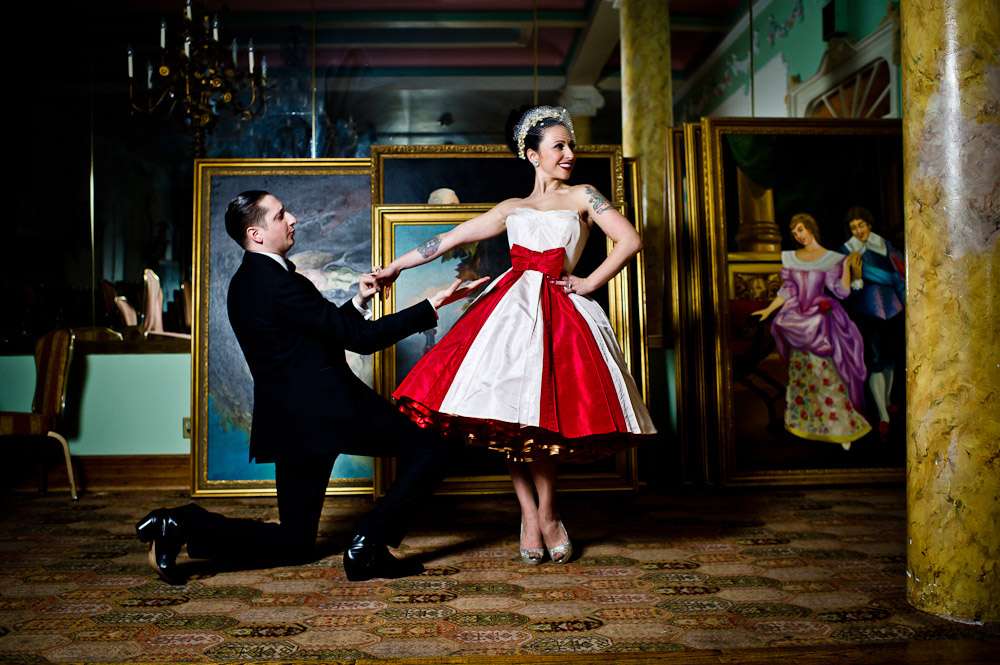 So awesome. Thank you Angie & Brian  for sharing your funky wedding with us today.