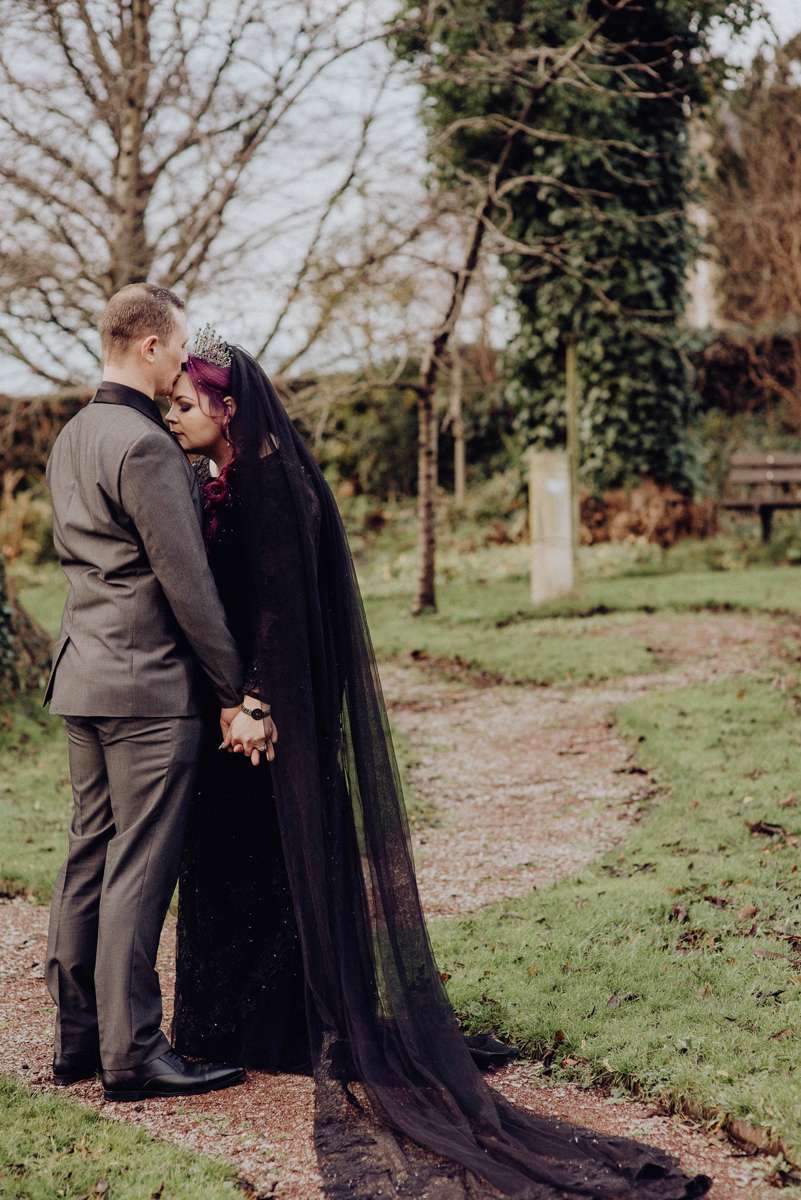 With a £6000 budget, Kat and Wayne planned a December wedding inspired by their favourite things. The starting off point was A Nightmare before Christmas but they also included skulls, lots of purple and more general gothic touches.
They didn't want a big wedding and were very selective with who they invited to ensure everyone that was there were people they truly loved. Entertainment for their guests was a big consideration for this pair (and was their biggest cost). They hired a sword sallower, a chainsaw juggler, a rock band and whip cracking expert to wow them after the ceremony.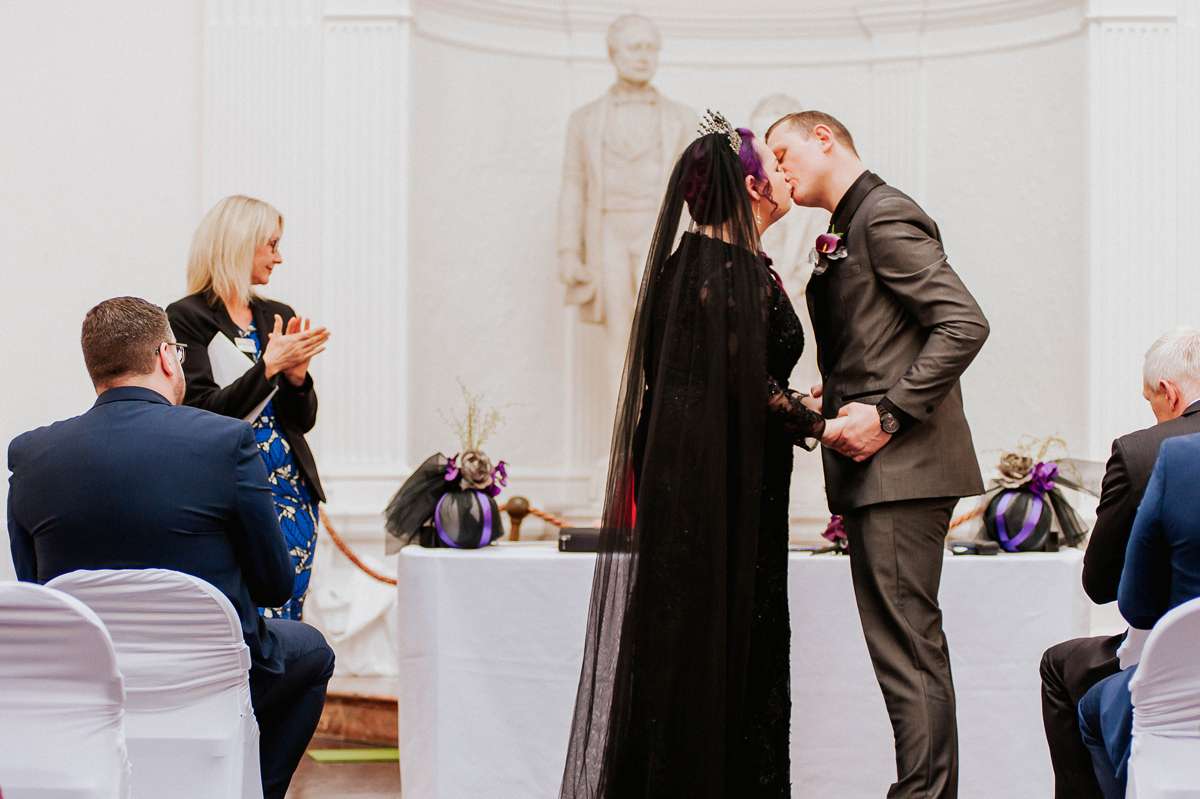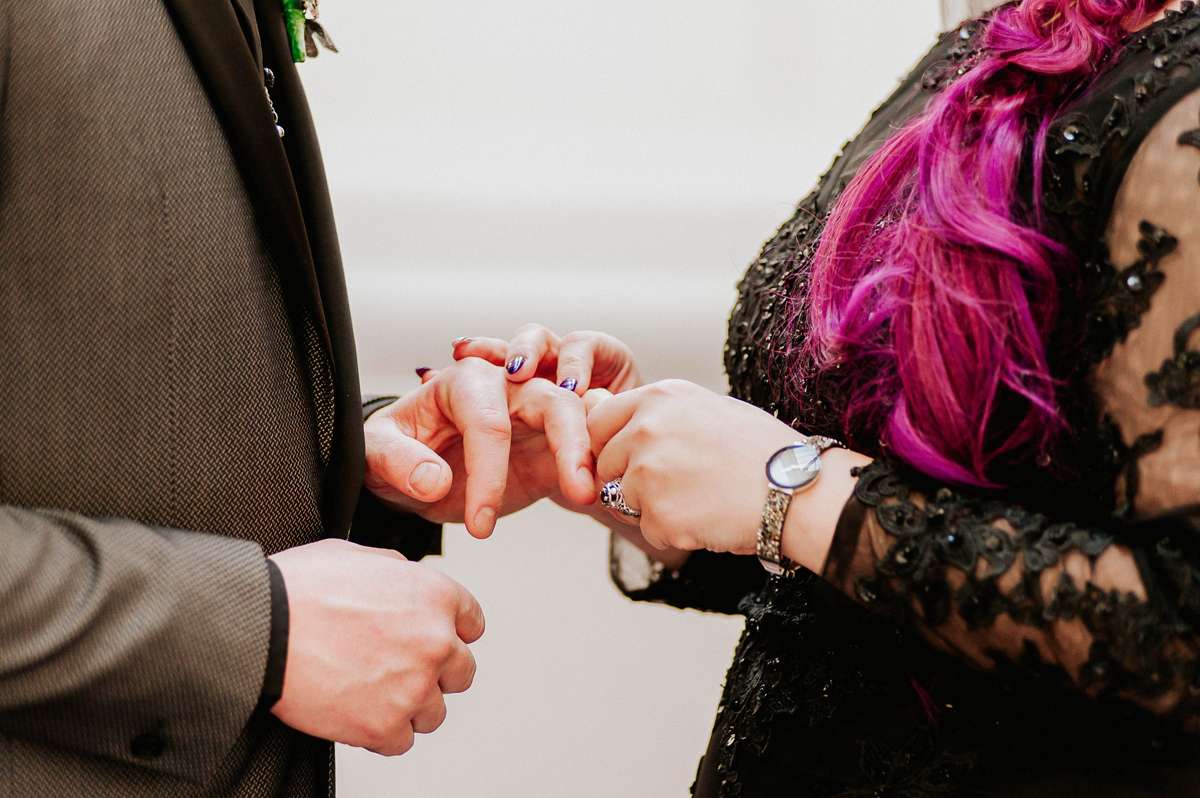 "Everything about out day was important and significant", Kat began. "There was nothing we would change. We only had a few people there as they each meant the world to us. We only wanted people we truly loved to be there, people who have been supportive of us throughout the years."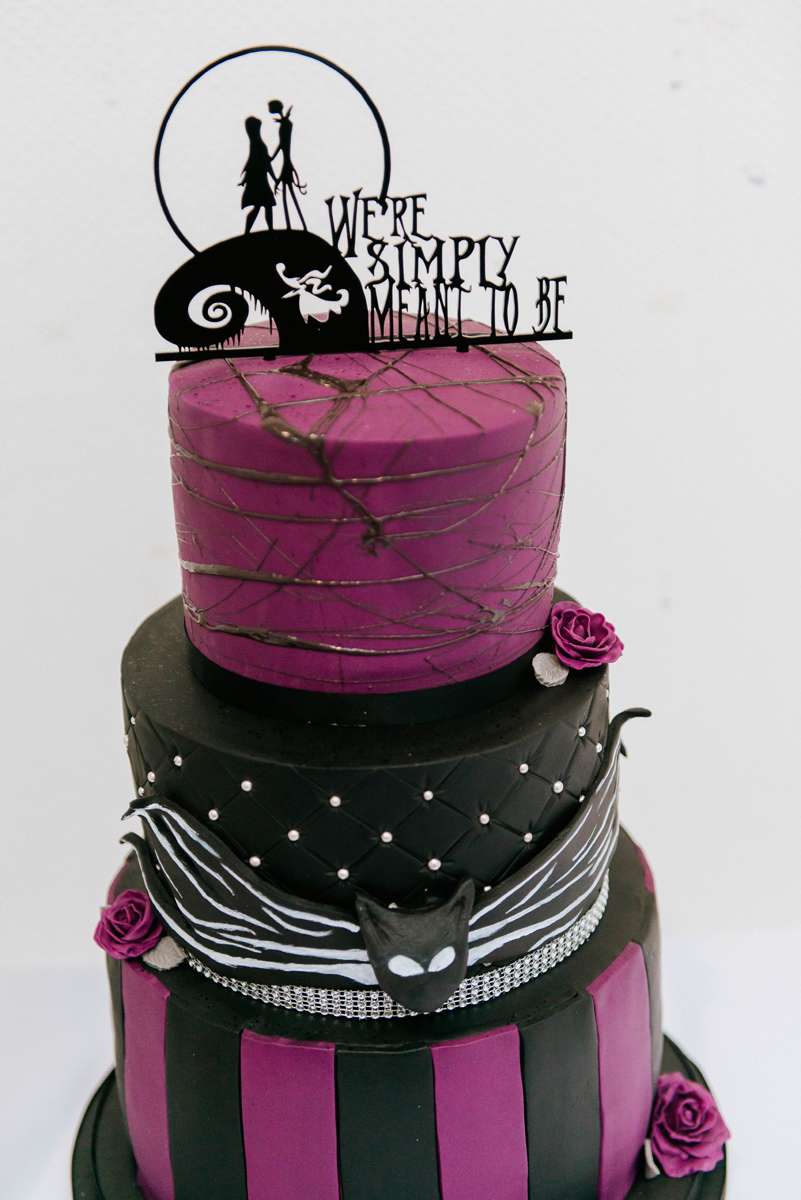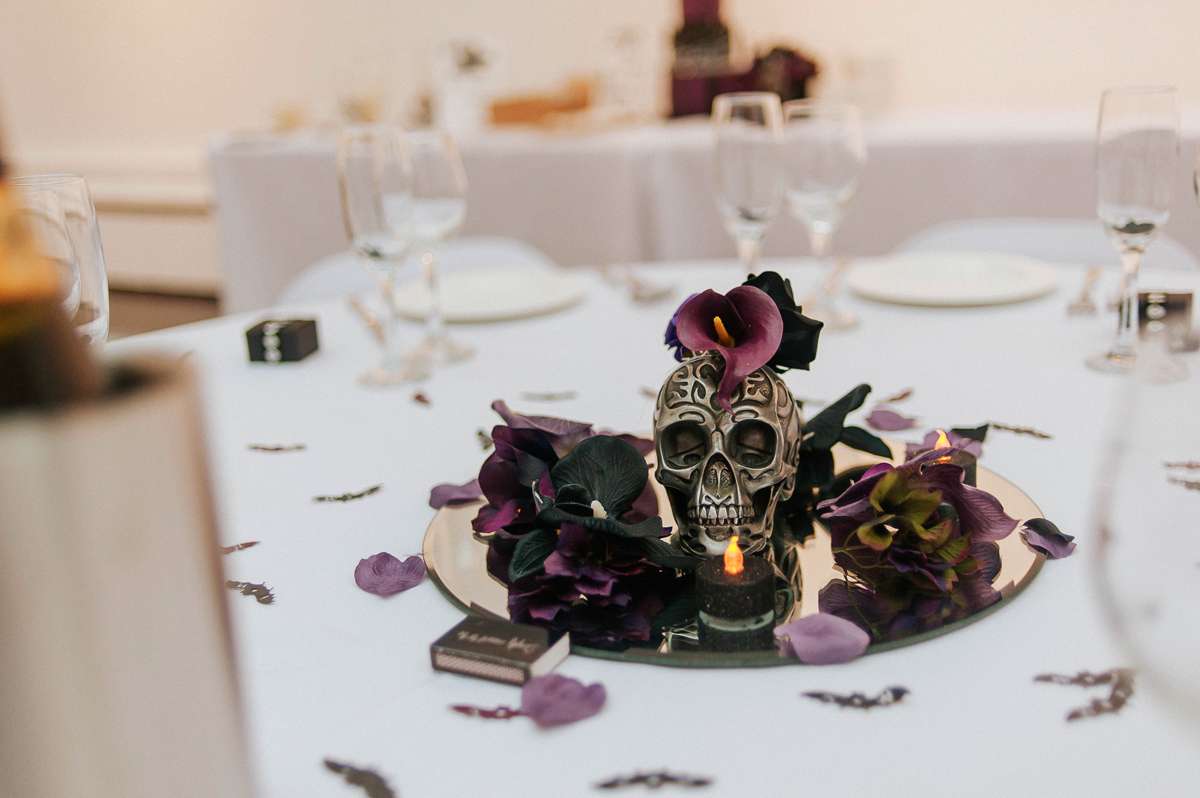 They made big savings on their outfits. Kat found her dress inexpensively online and had a local theatrical costume maker alter it to fit her perfectly. Her incredible hand-painted shoes were decorated by Funky Fairy Godmother and her tiara and veil came from eBay.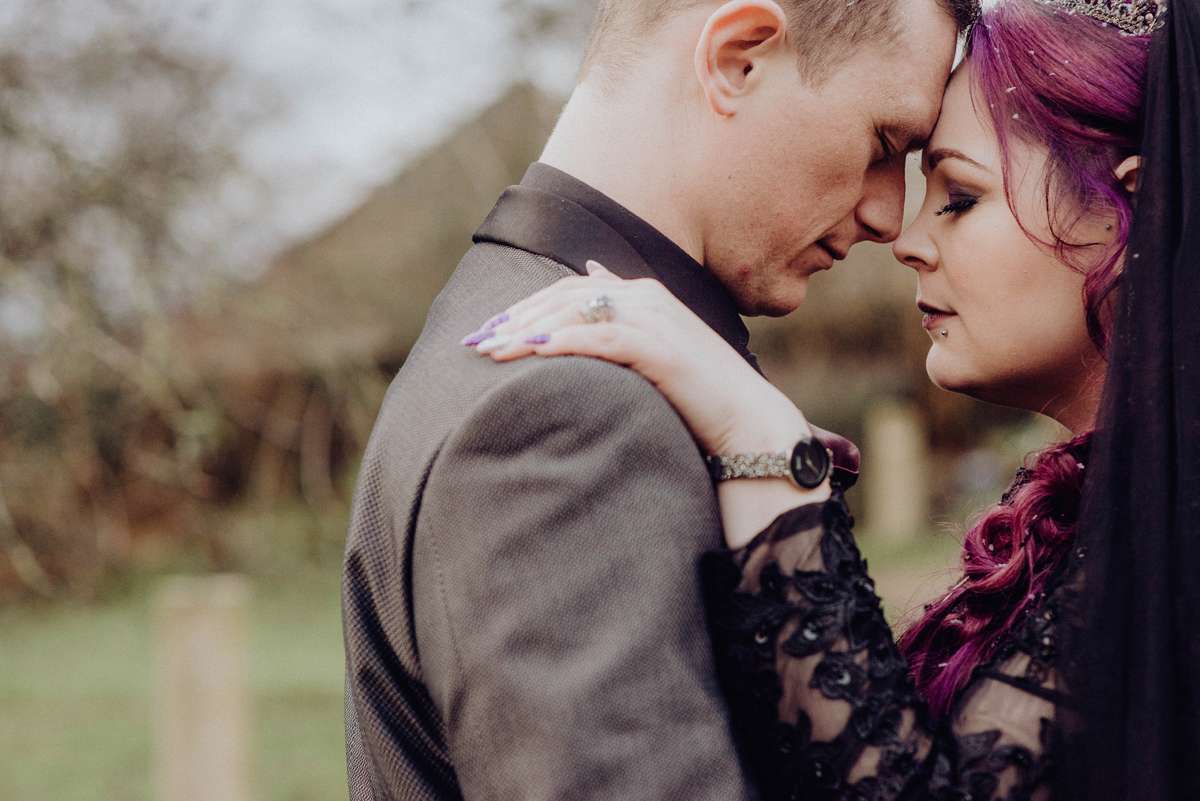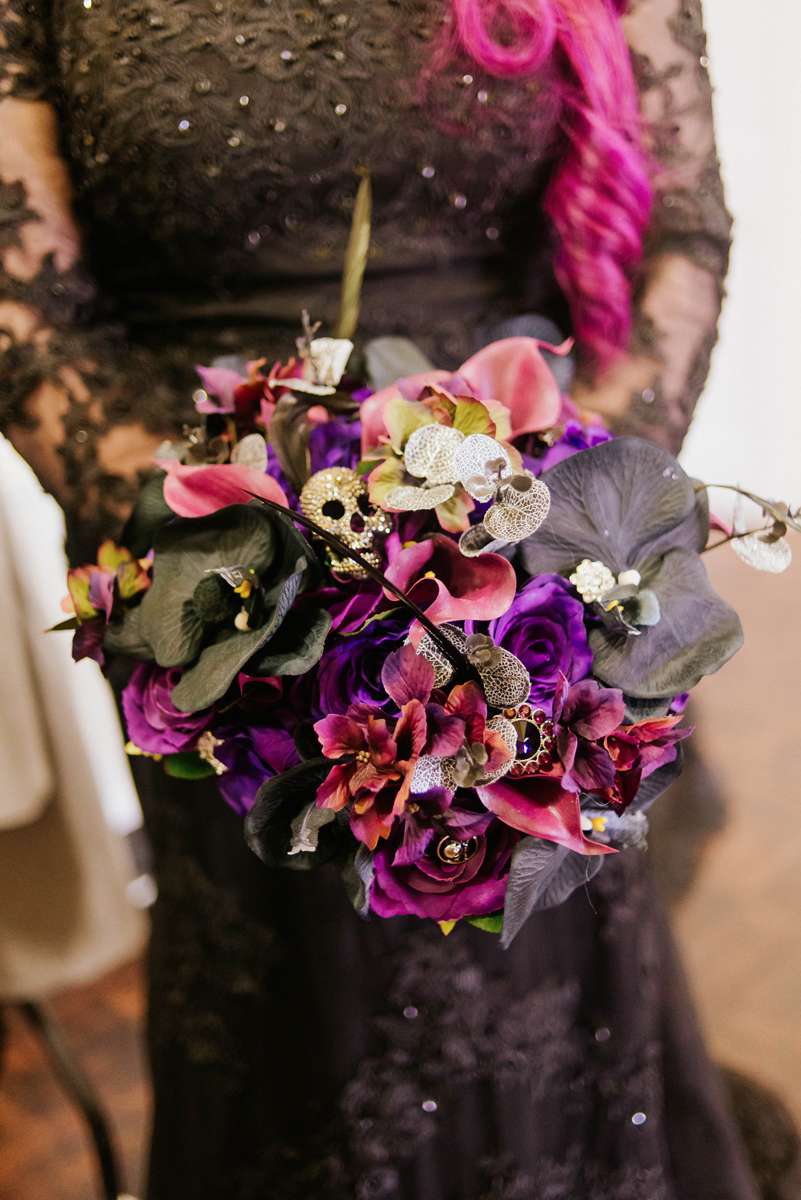 The ceremony itself was short but and sweet. Kat explains, "It was perfect. We both wrote our own vows, we chose songs that meant a lot, everything was 'us'. I waited in a side room with my best friend (Andy, who gave me away) whilst Wayne answered the questions for the registrar, I was brought a glass of wine and just chatted nonsense before they hid Wayne out of sight and I went in to do my bit. There is a wonderful picture of Wayne stood at the front as I'm walking down the aisle, our friend Stephen is telling him not to turn around as he was asking if he could look yet, he turns and is almost giddy when he sees me. It is a really lovely moment. We said our vows and then Natalie (Wayne's friend from the army) and Andy were the witnesses. We laughed and smiled and then walked out to be greeted by Purple Rain cocktails and hugs with all our friends and family."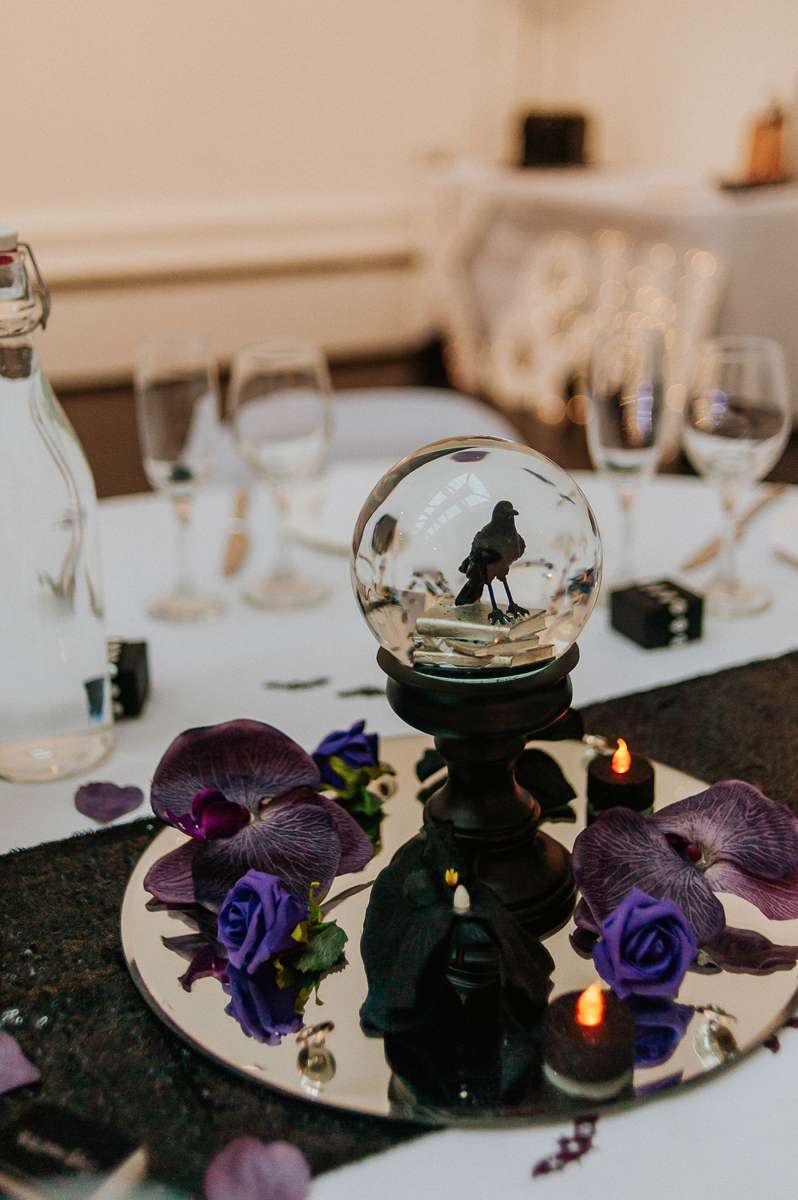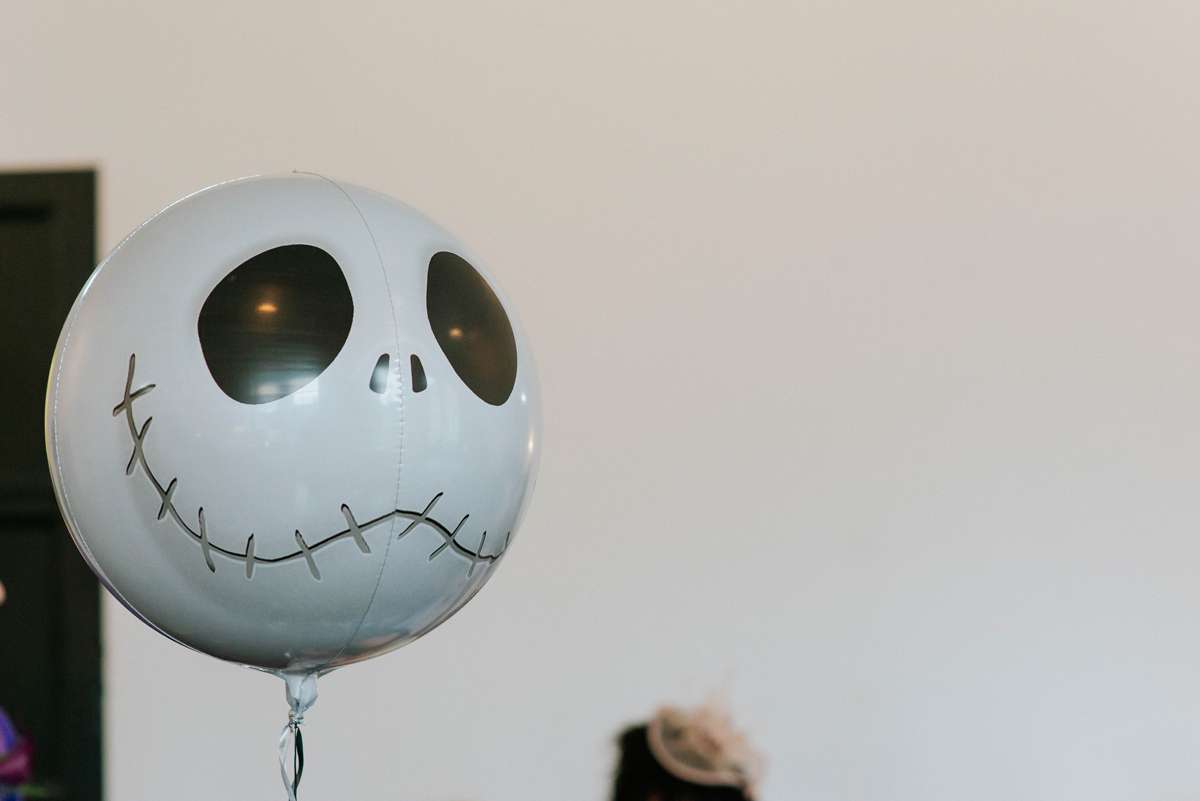 The best part of the wedding was being able to spend it with their loved ones, some of who flew over from Australia to be there. "The night before the wedding we got to drink and chill with everyone at the hotel. We were just blown away by how much everyone cared, coming from all corners of the country as well as from Australia just to be there, I even burst into tears as one of my friends turned a corner and said hello. Realising how loved we are was very special."