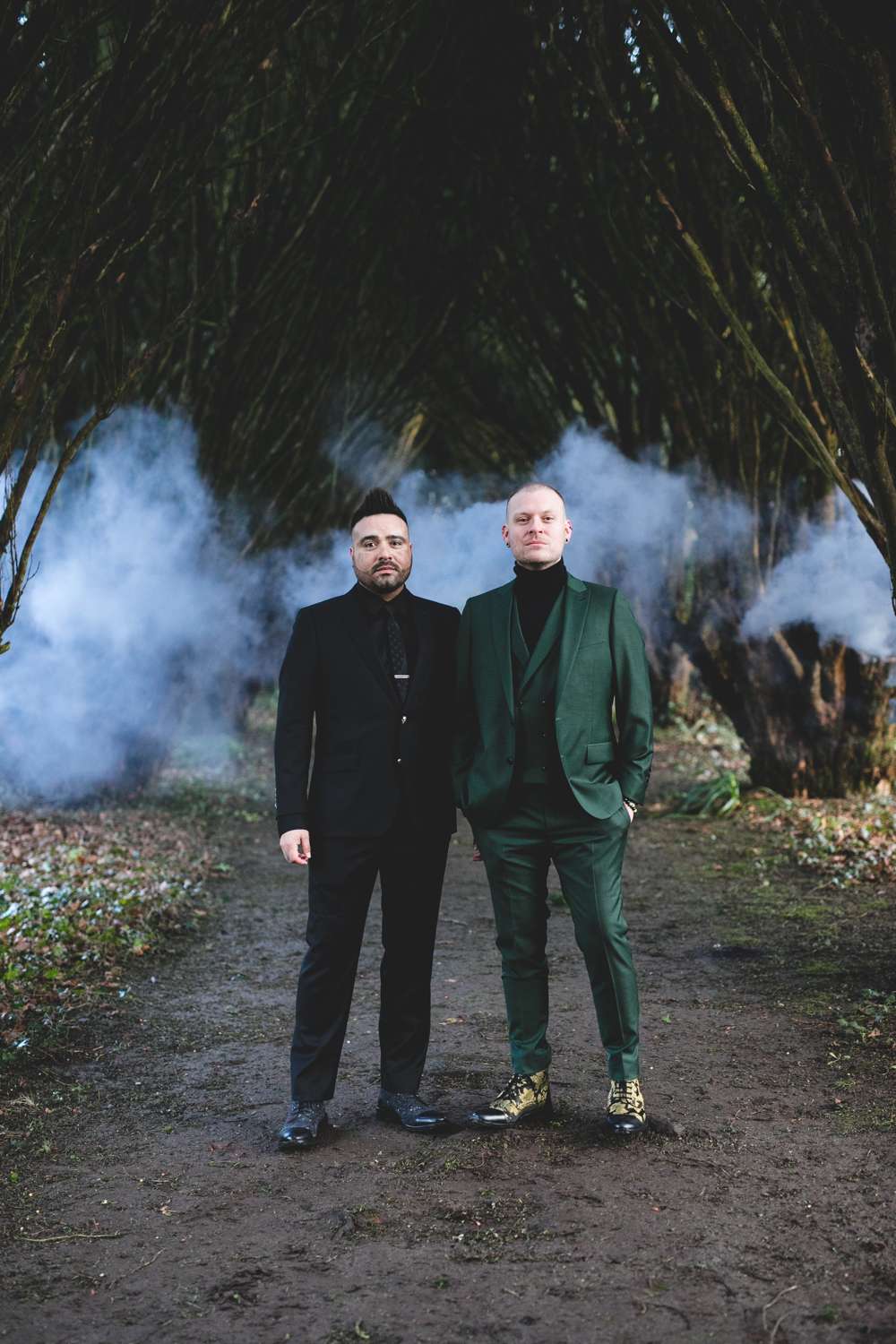 Americans Sean and John chose to travel to Ireland with a gang of family and friends to get married at Lisnavagh House in County Carlow. With the wedding being in February the weather was pretty insane – they even got a surprise snowstorm! They had a dress code of black and green which worked really well as it made for some really dramatic photos.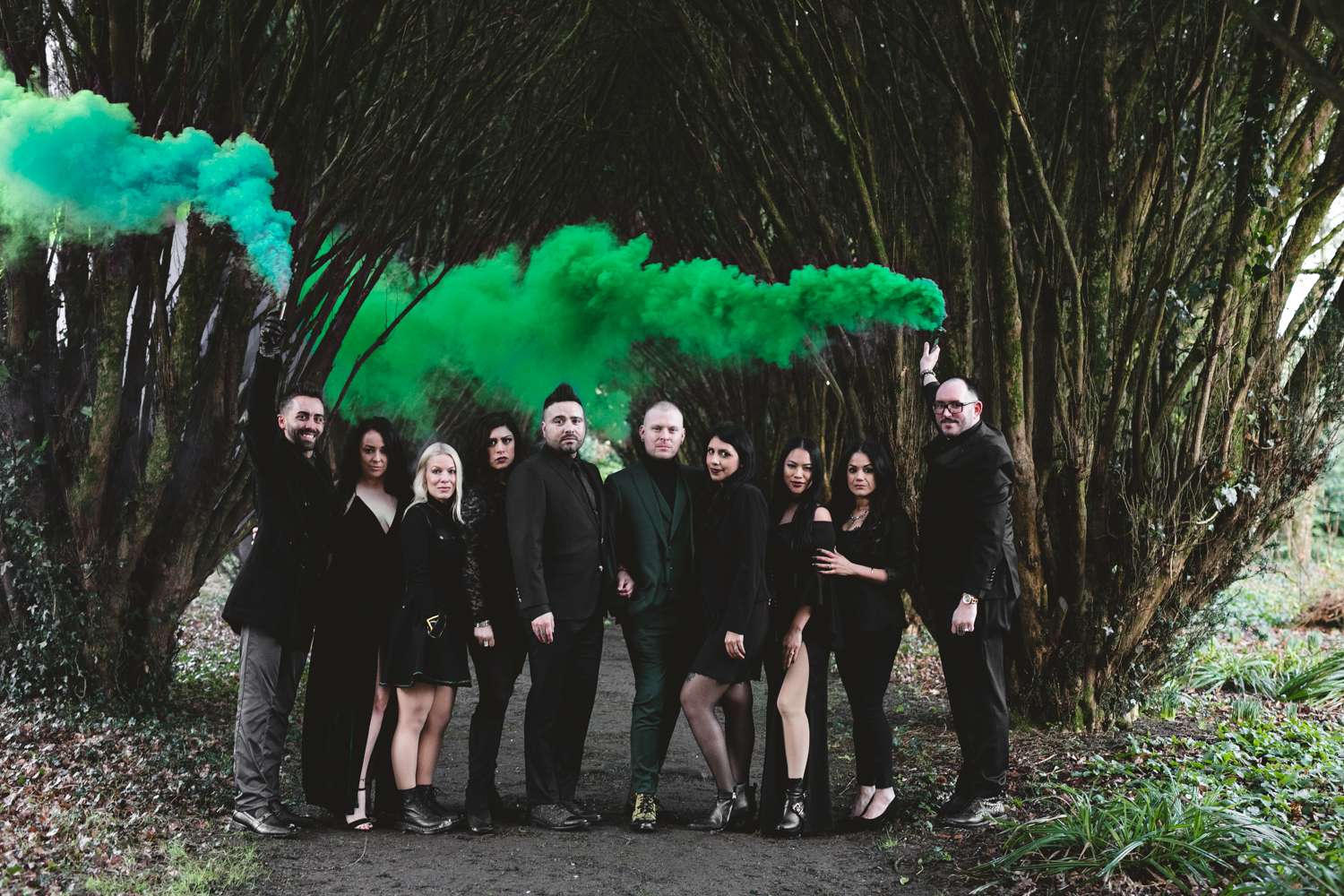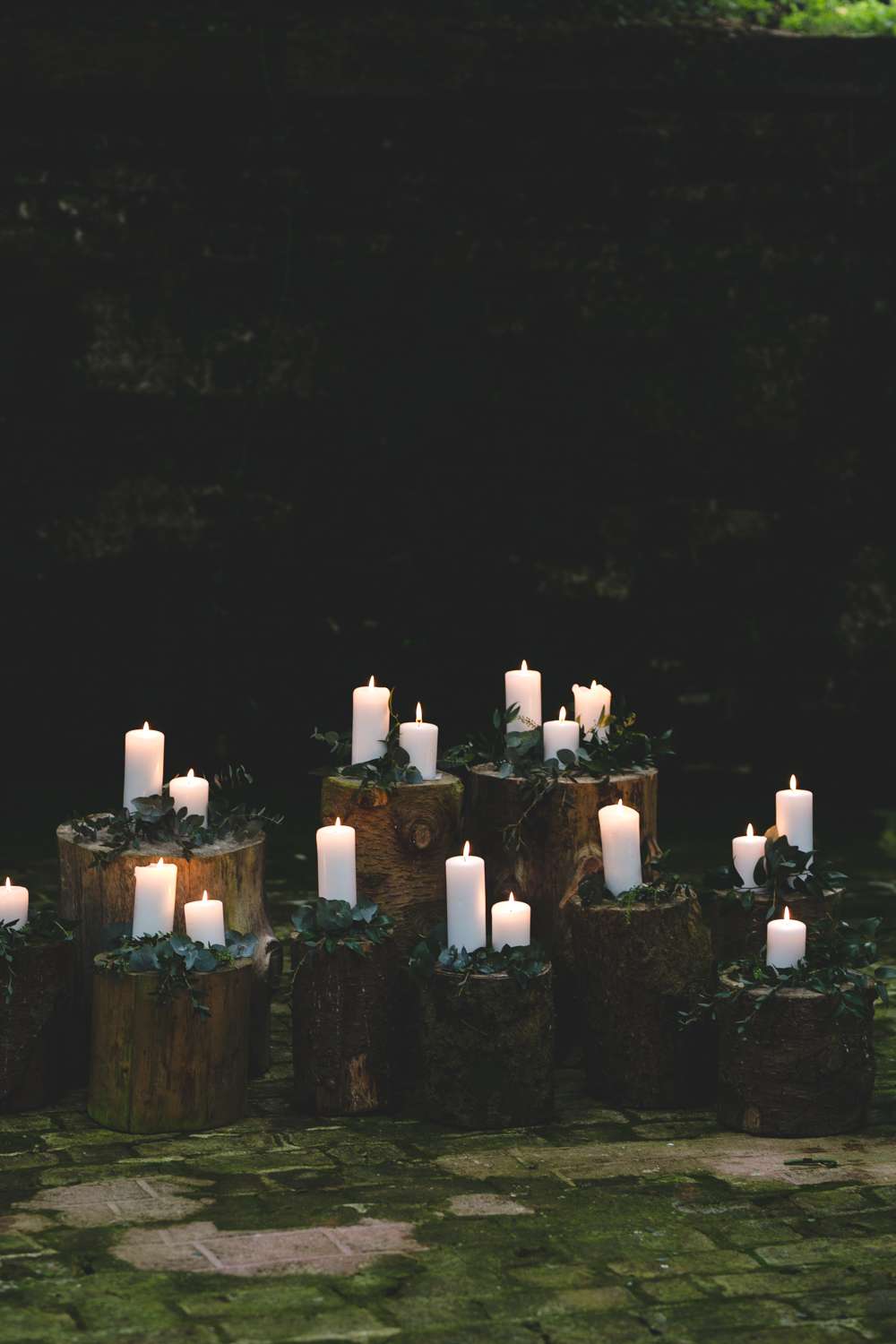 The theme was very much influenced by the season and location of the day. They wanted it to feel intimate, casual and fun with an edge of rock 'n' roll. "We were inspired by who we are as people for the wedding theme", they told us. "We are from Los Angeles and flew across the world to get married. We are gay and we also didn't have a traditional wedding party."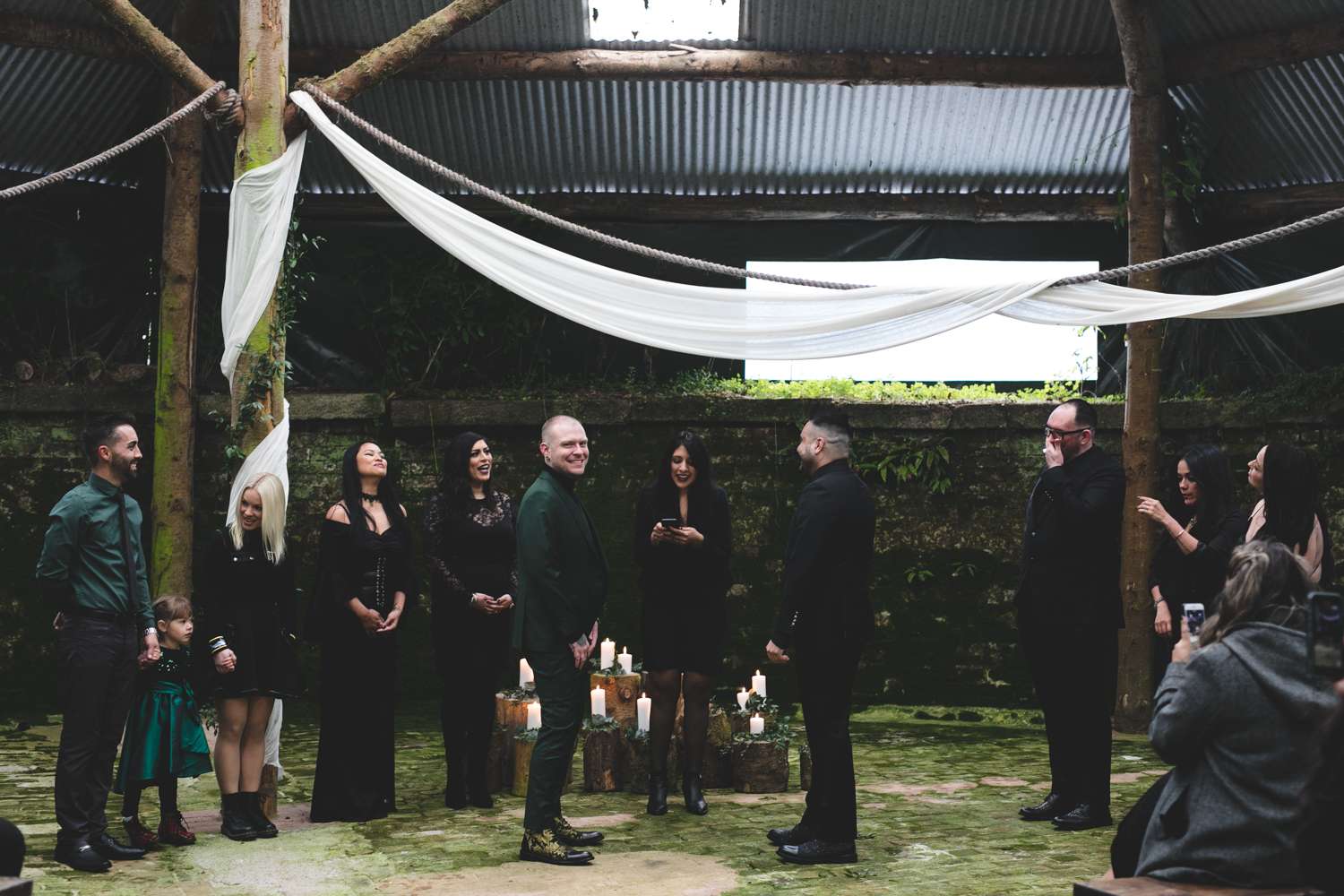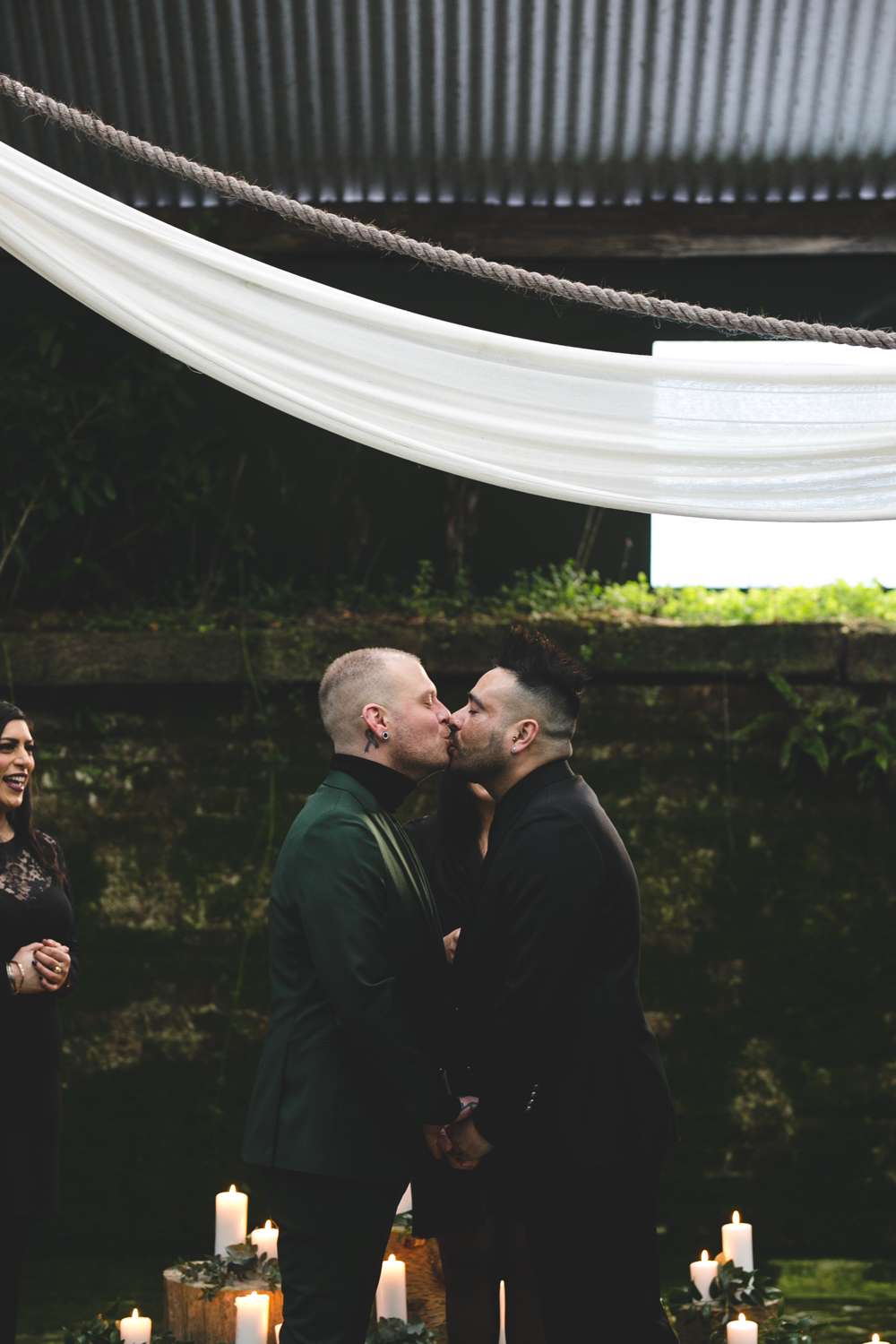 "Originally we didn't have one at all, but it kinda evolved in to something else… We decided who would be behind each of us, and then after our people, we decided that everyone would stand in a semi circle because they were OUR people, not just his or mine. Those dumb dumbs on John's side didn't really land in the right place though LOL! We gave our wedding party and all our guests a dress code of black and green. We kept the traditional shit at the minimum and really just kept it as a party!"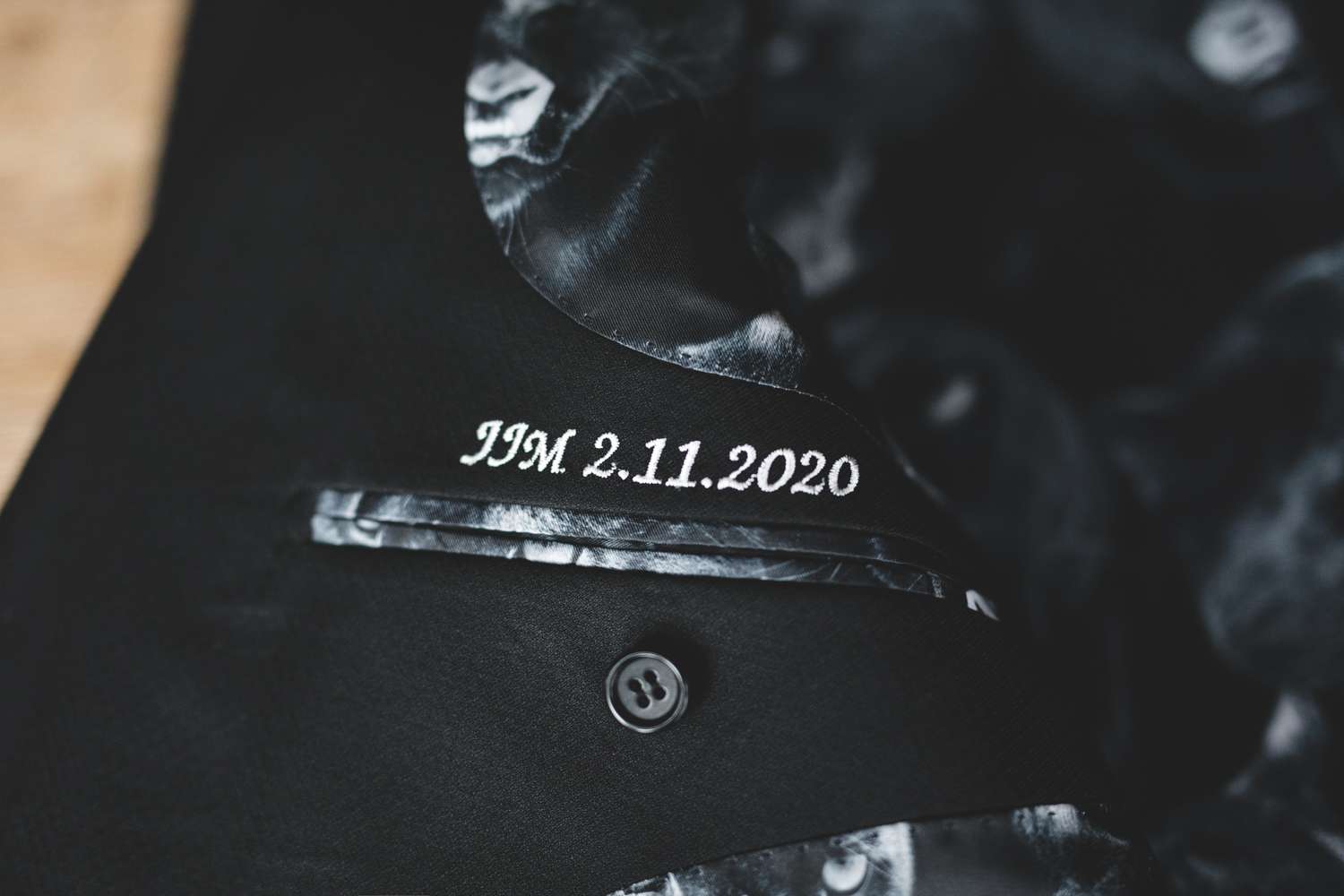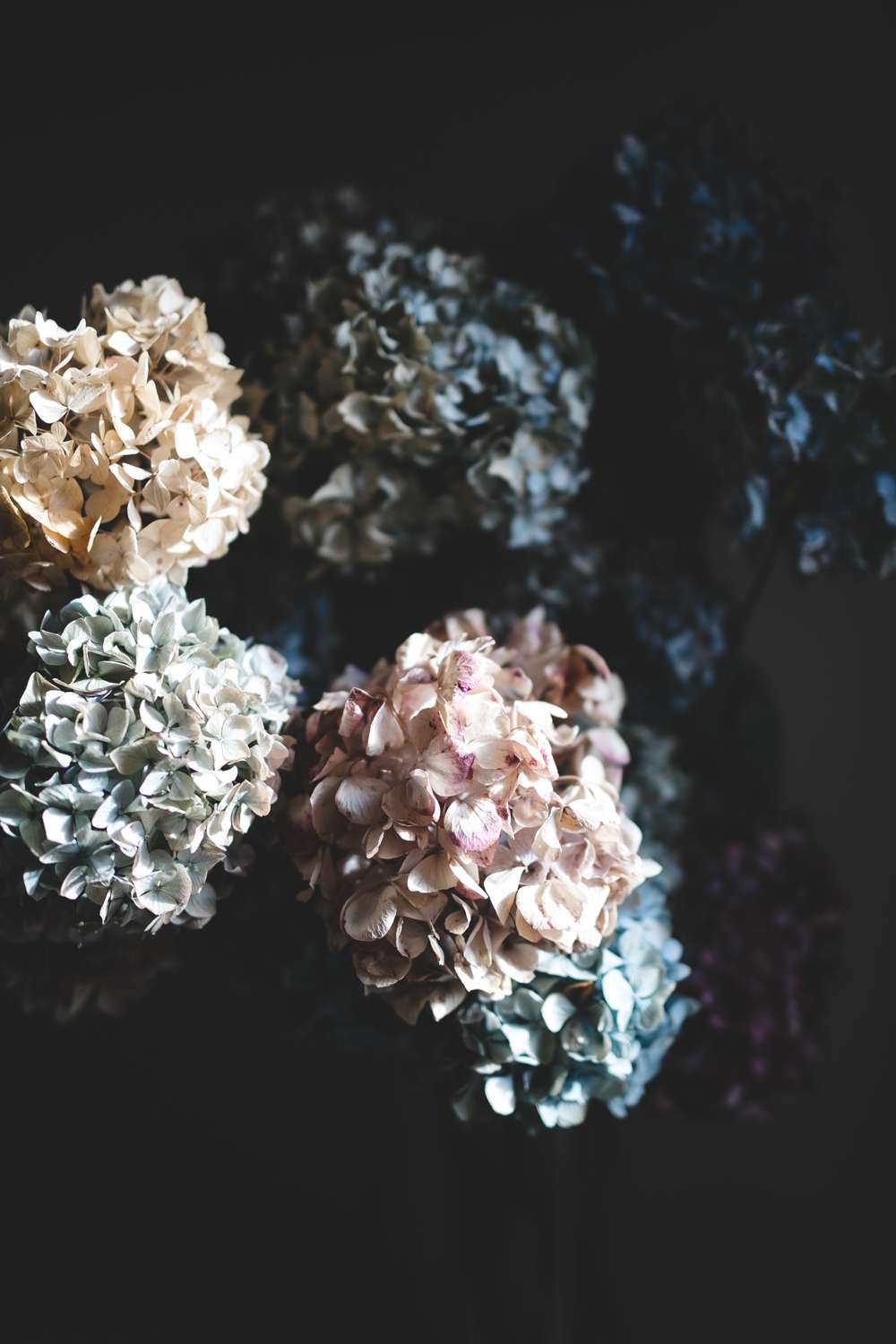 The ceremony was officiated Sean's best friend Sharon. She wrote the whole thing herself and didn't include anything religious. The focus was on their love and their journey to finding each other. They wrote their own vows and even though John doesn't like public speaking, doing this made the whole experience even more personal. "People laughed, people they cried…it was everything we wanted", they said.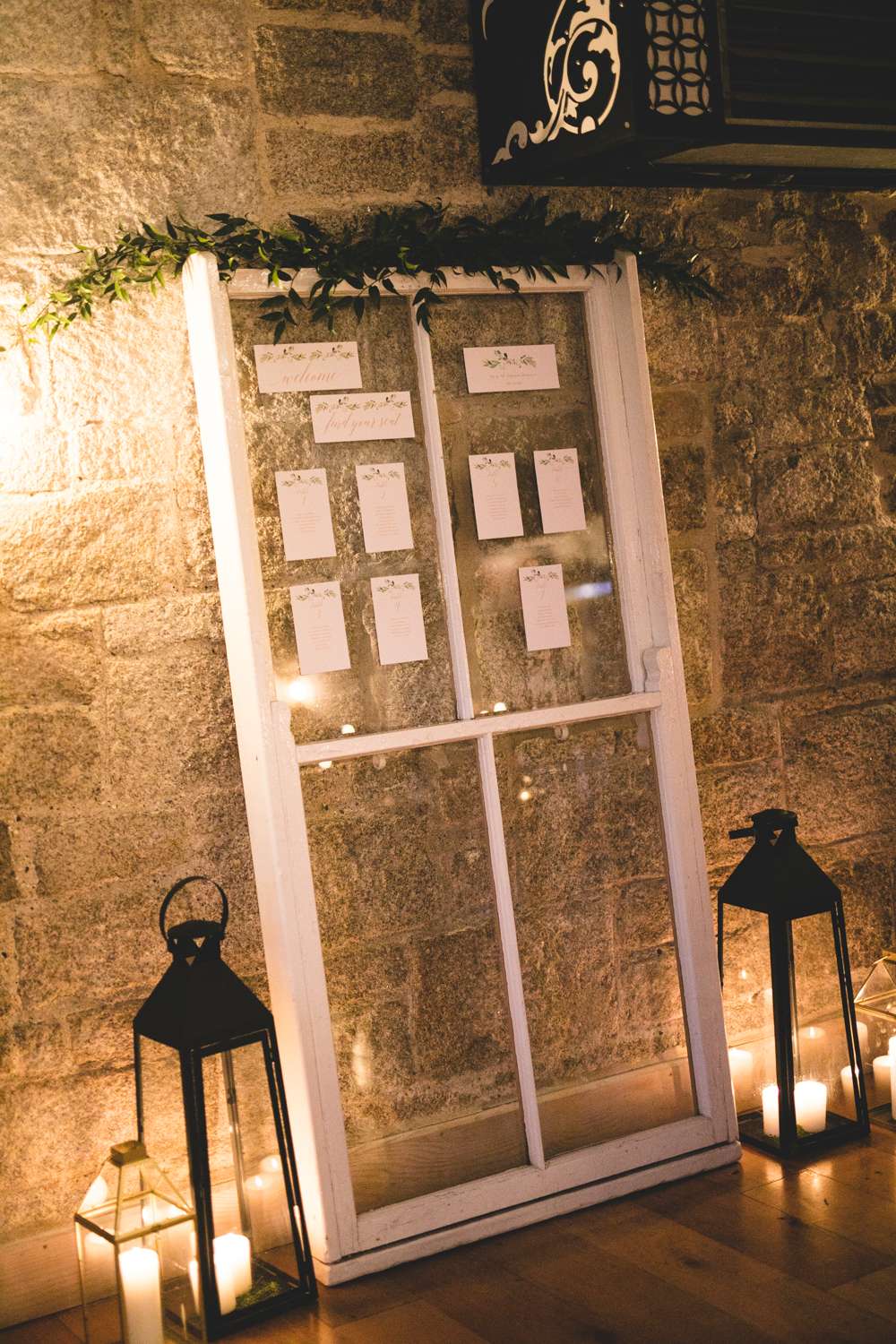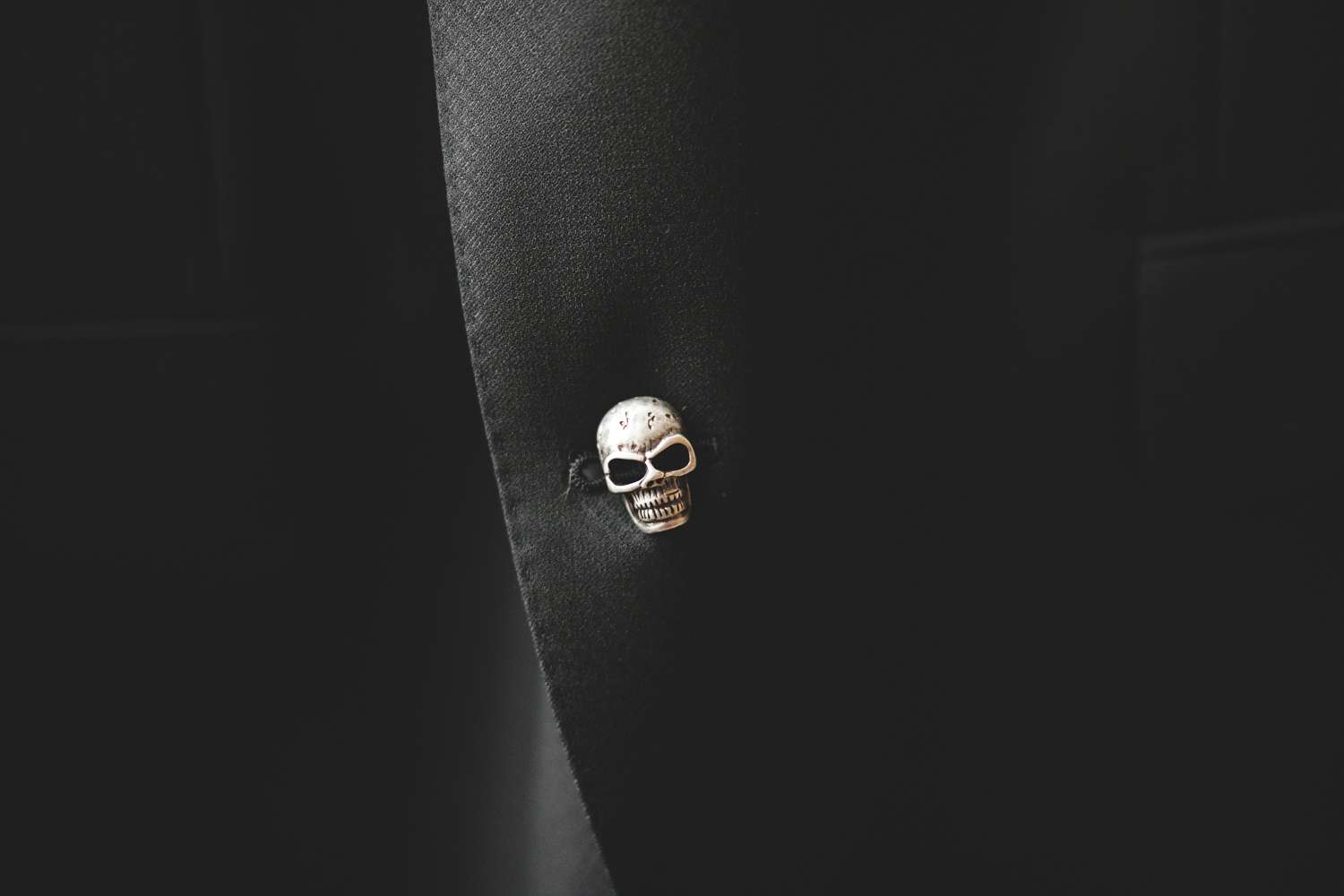 Planning a destination wedding (while opening a new restaurant back home!) was a super stressful experience but they were super happy that they managed to pull it off in their own way. They didn't include things just because they were expected ("Fuck no, we didn't do any DIY because we aren't those kind of people!") and although the venue was a big cost, for them it was totally worth it to have the day they wanted.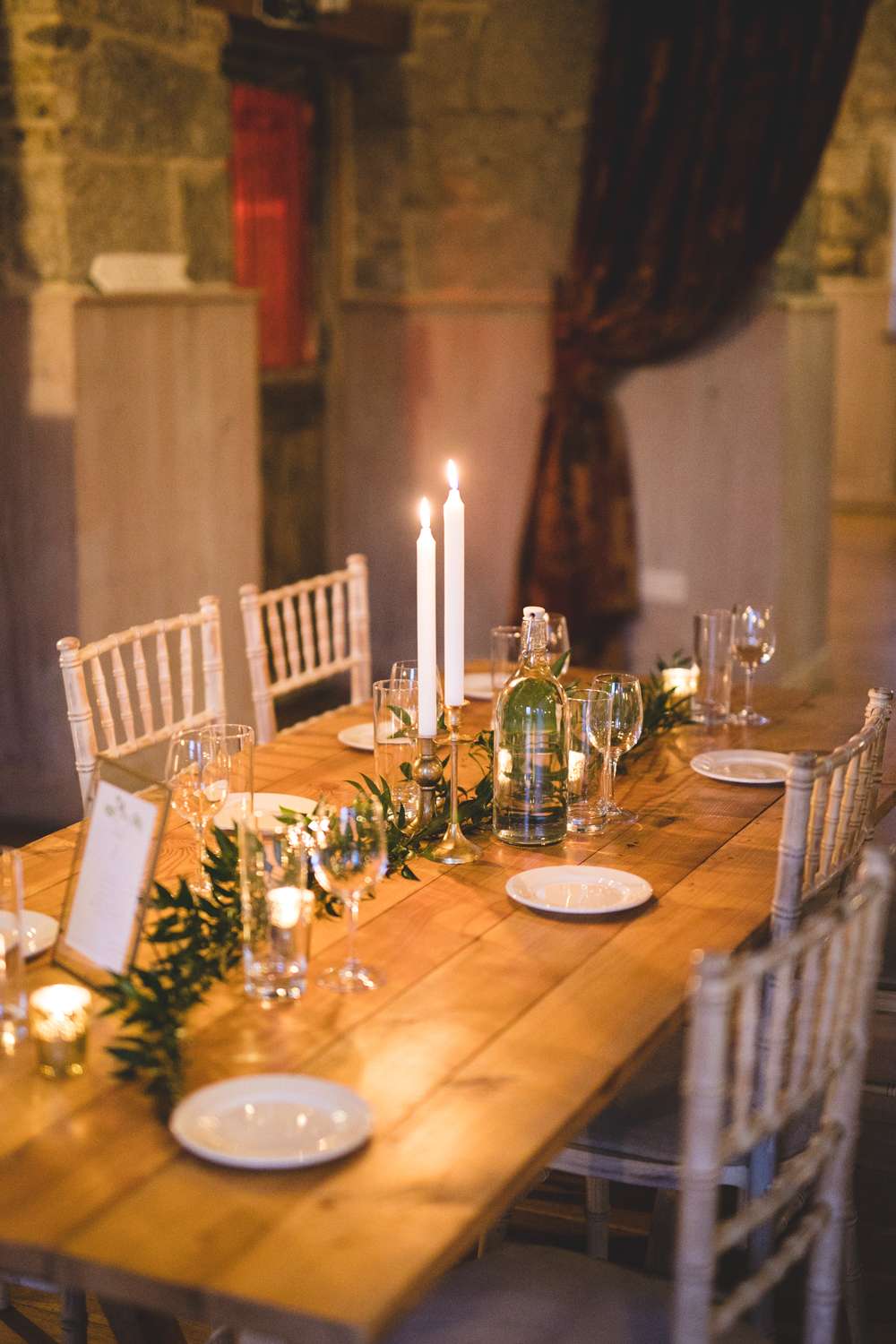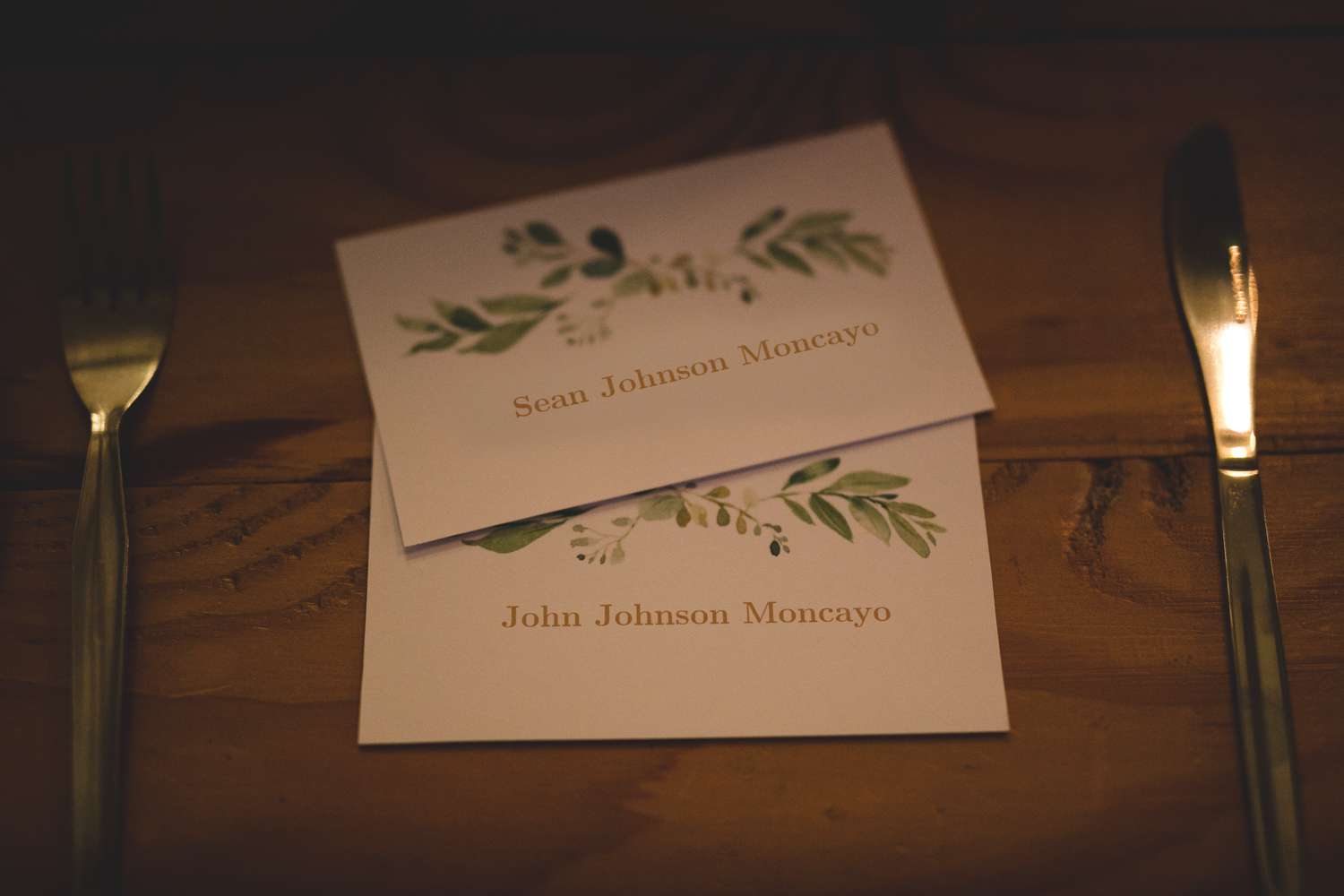 "The only thing we really would have done differently would have been communicating with the venue more in the run up. We mostly communicated through our planner and that made some things touchy because the venue didn't really understand our overall vision. In the end it worked out, but there was some tense moments leading up to the wedding!"