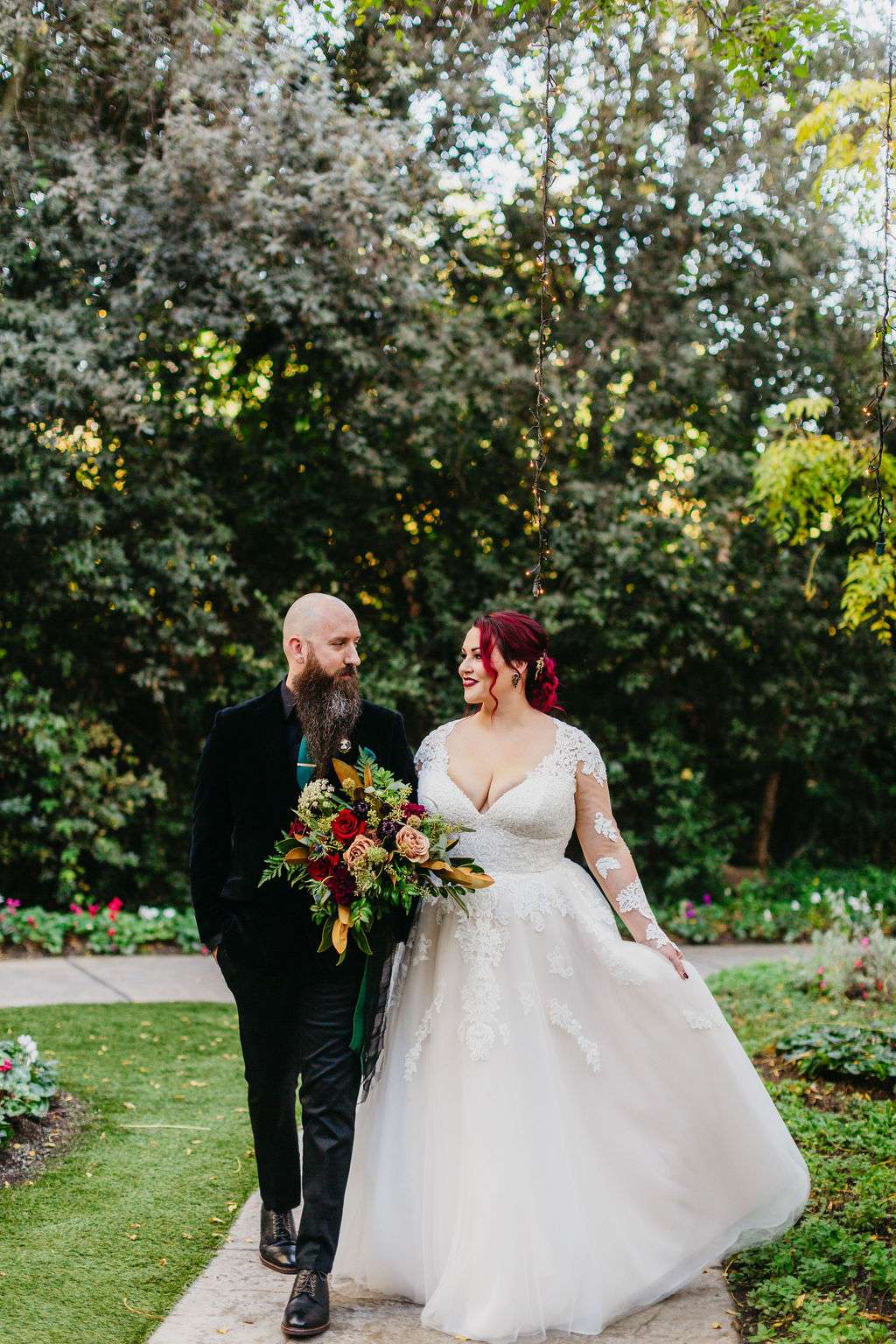 As a wedding planner herself, Stephanie had a strong idea about what she did (and did not!) want for her wedding to Jeff. It was important to them that their wedding really reflected who they are and included the groom's personality as well as the brides. As Jeff is a metal musician and music recording engineer, music was obviously a huge consideration and played an important role in the day.
The bridal party walked down the aisle to Nothing Else Matters by Metallica, and Stephanie walked down to the acoustic version of Everlong by the Foo Fighters. They worked closely with their DJ to have him start playing the build up to the rock version right as they kissed, and they walked back down to the huge banging end of the song. It was fantastically dramatic and exactly what they wanted!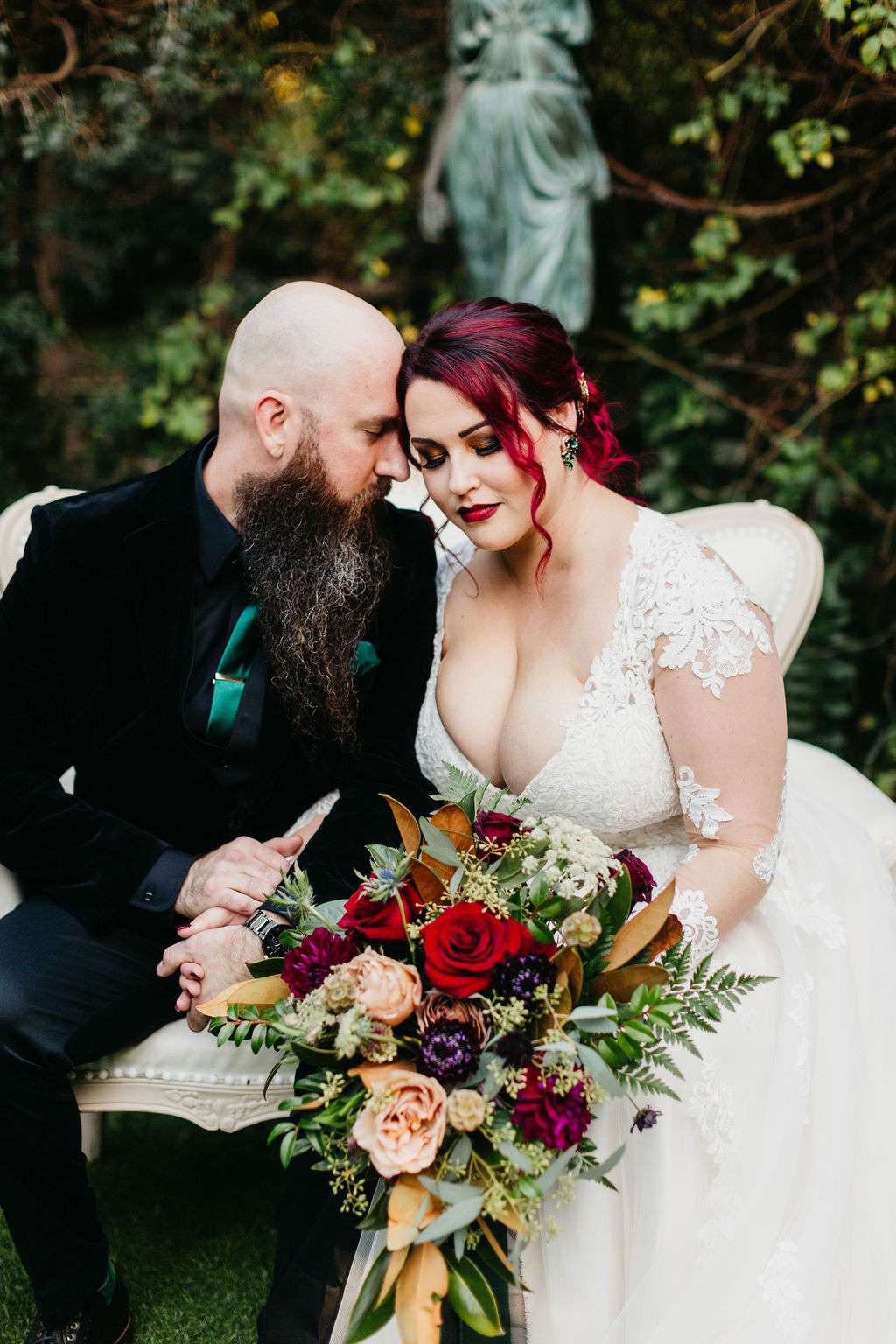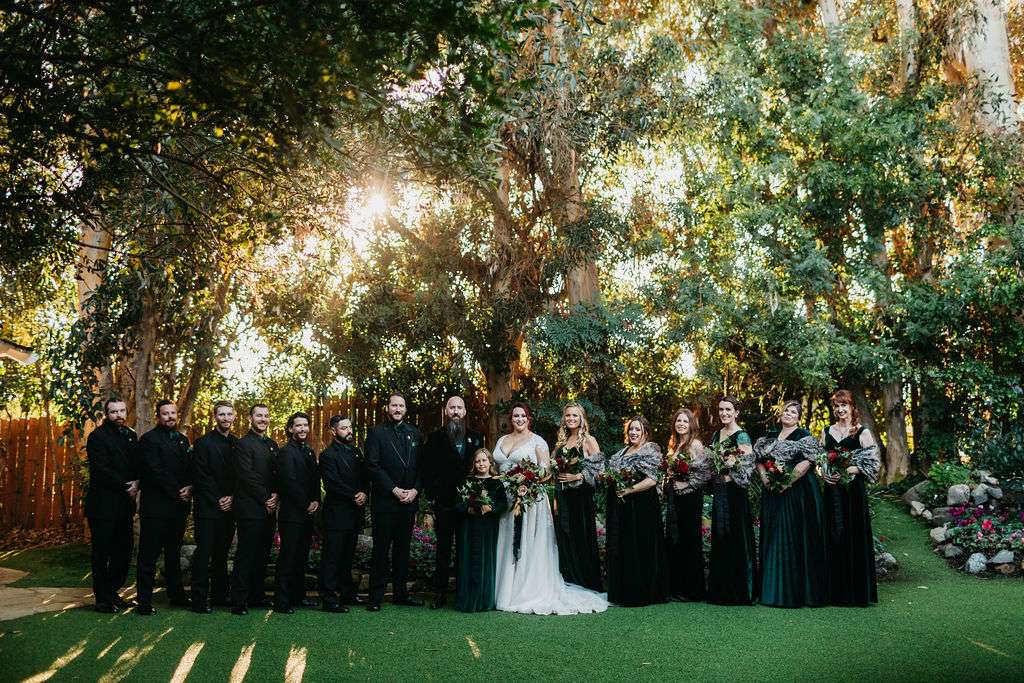 Theme and decor-wise, the idea was to recreate a vintage garden with gothic undertones. "My husband called it gothic Beauty and the Beast!" Stephanie explained. "I love dark colours, deep jewel tones, hiding skulls all around our house, creepy movies and metal music. I'm also a hopeless romantic, so I think that combo really came together to create the day that was so perfect for us!"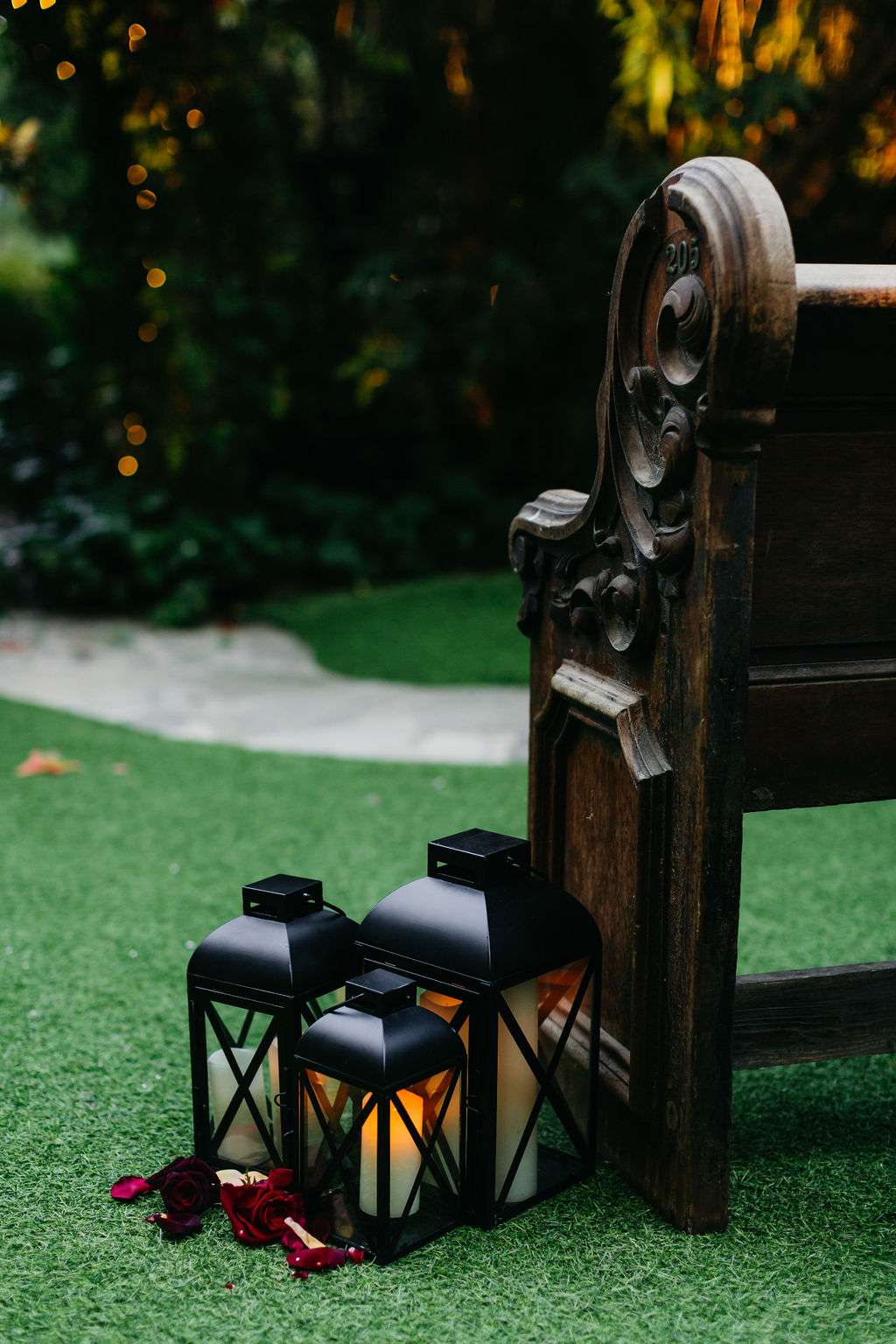 "I put a lot of effort into small details, because I think that's what really tells the story. We had little hidden skulls everywhere, the cake was black and gold, the men wore black on black and my personal favourite thing was that the bridesmaids all dressed in a beautiful hunter green velvet. All of them chose their own dress so each of them looked stunning and true to their own style!. My bridesmaids made the decals for the mirror signs, and my maid of honour helped me tie each bottle opener key flavor to each escort card. Hearing all the little comments from our guests like 'OMG check this out!' was probably one of my favourite things."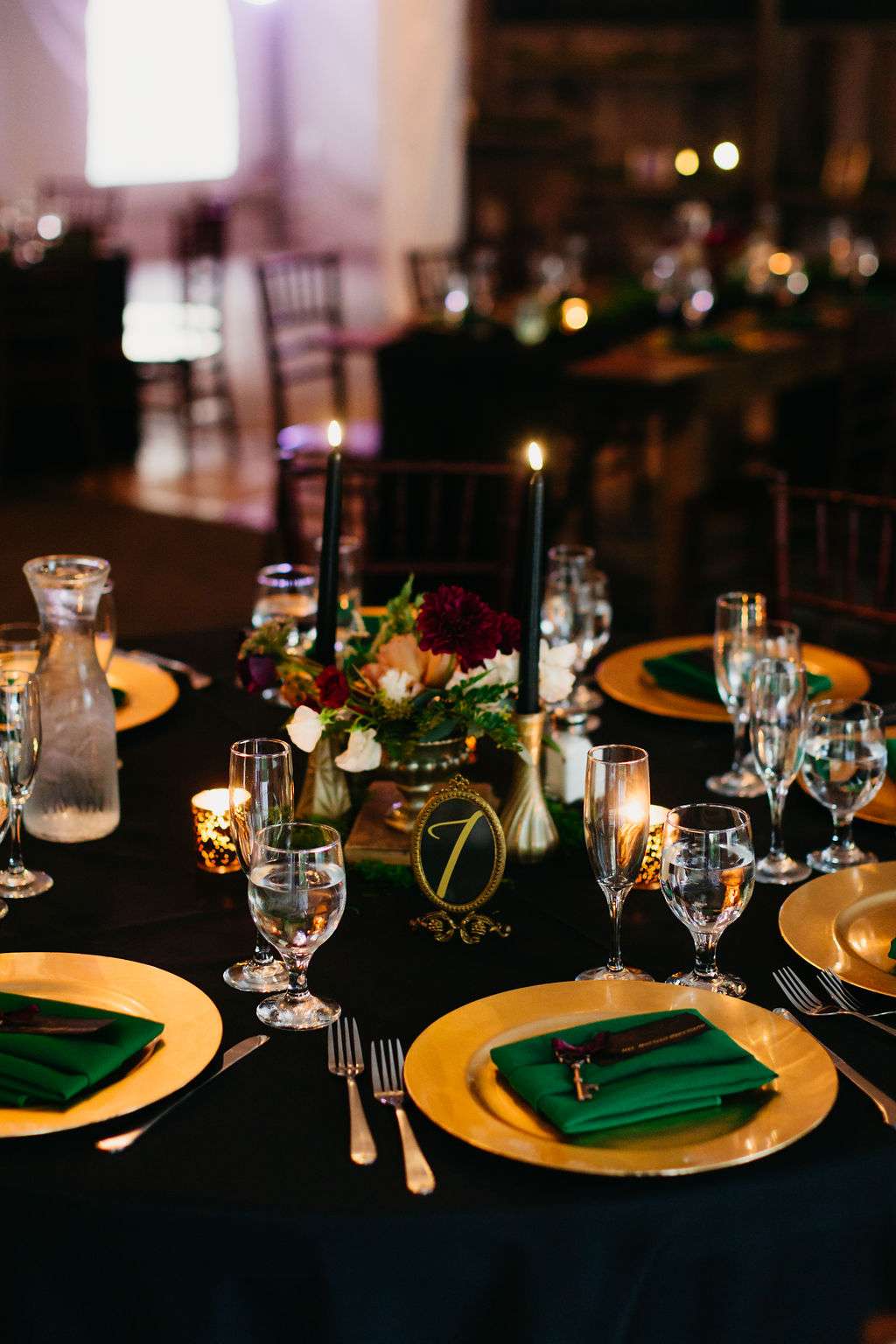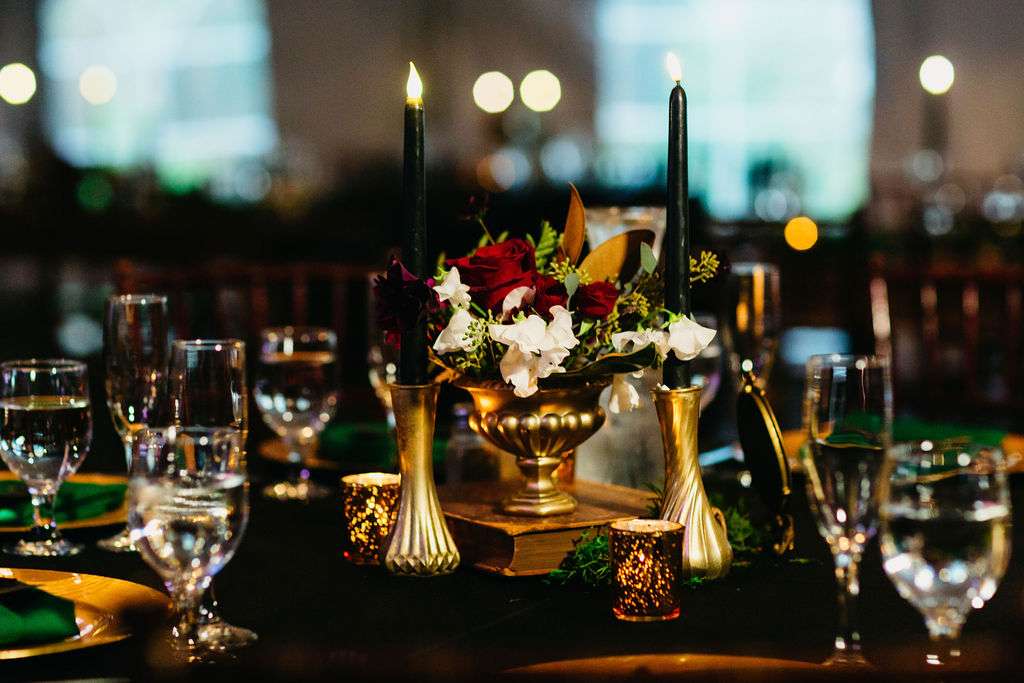 The bride was walked down the aisle by her 10 year old daughter, which was a really special moment, "I raised her on my own until she was five years old when my husband came into our lives. The two of them really bonded and are so incredibly close, that it was important to me that she be involved.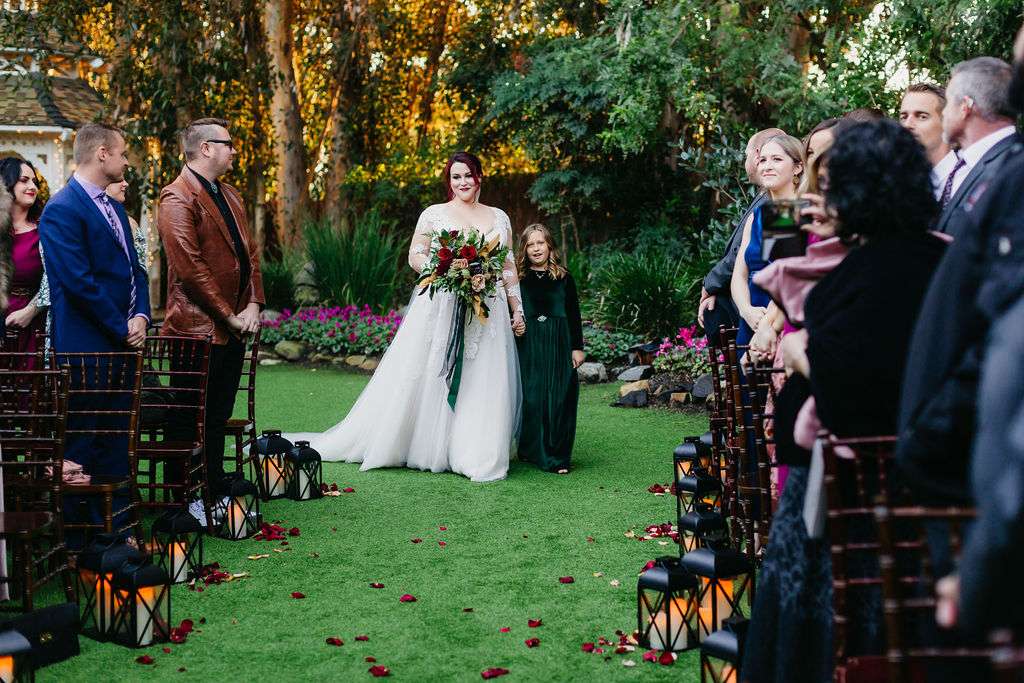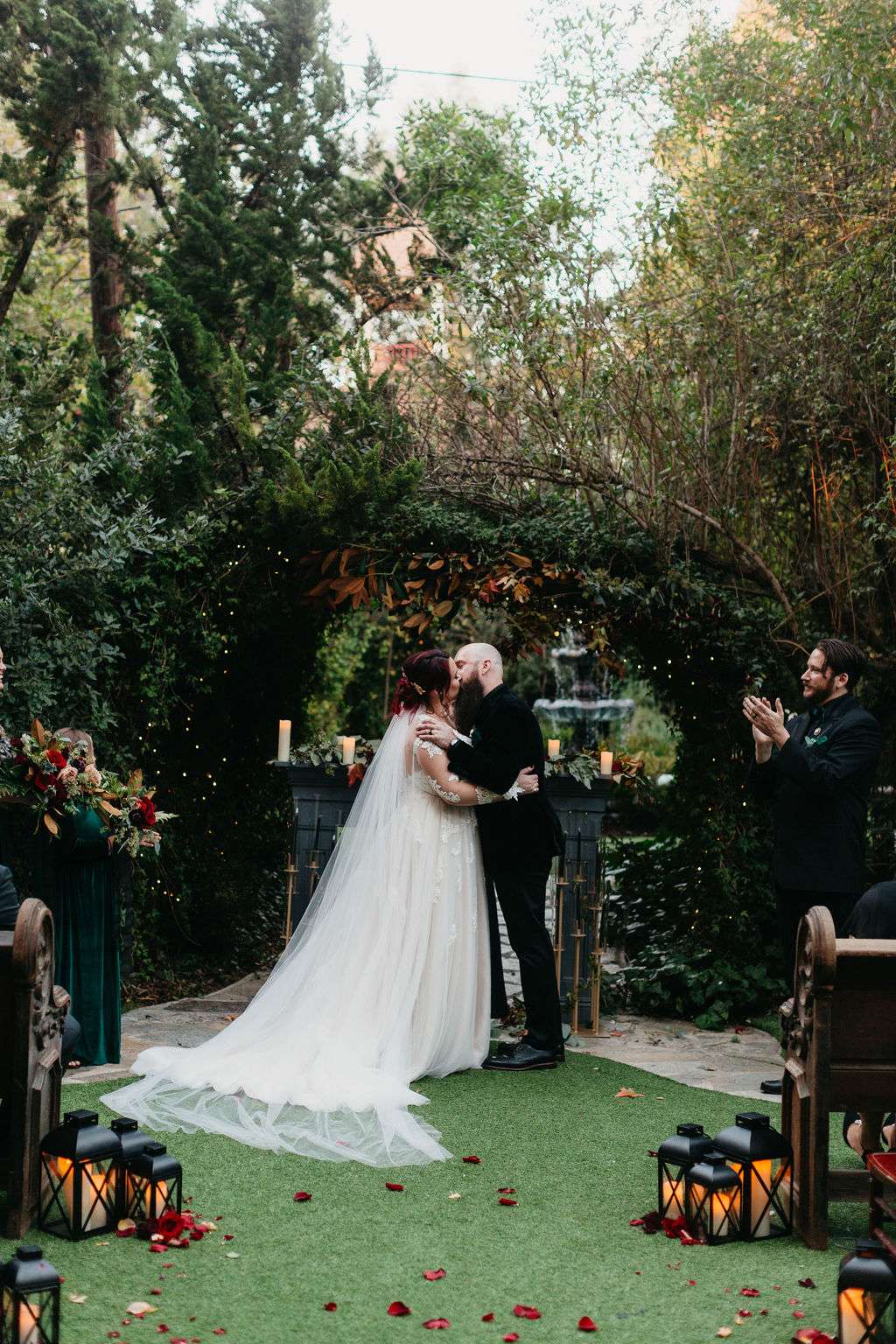 "We didn't want to write our own vows, so we just wrote each other short love letters and read them out loud in vow books before our traditional vows", she said. "A great friend of ours performed the ceremony which made it feel so much more personal. It was funny, romantic, short and sweet just how we wanted it. Plus you heard about the music (which was a big hit!)"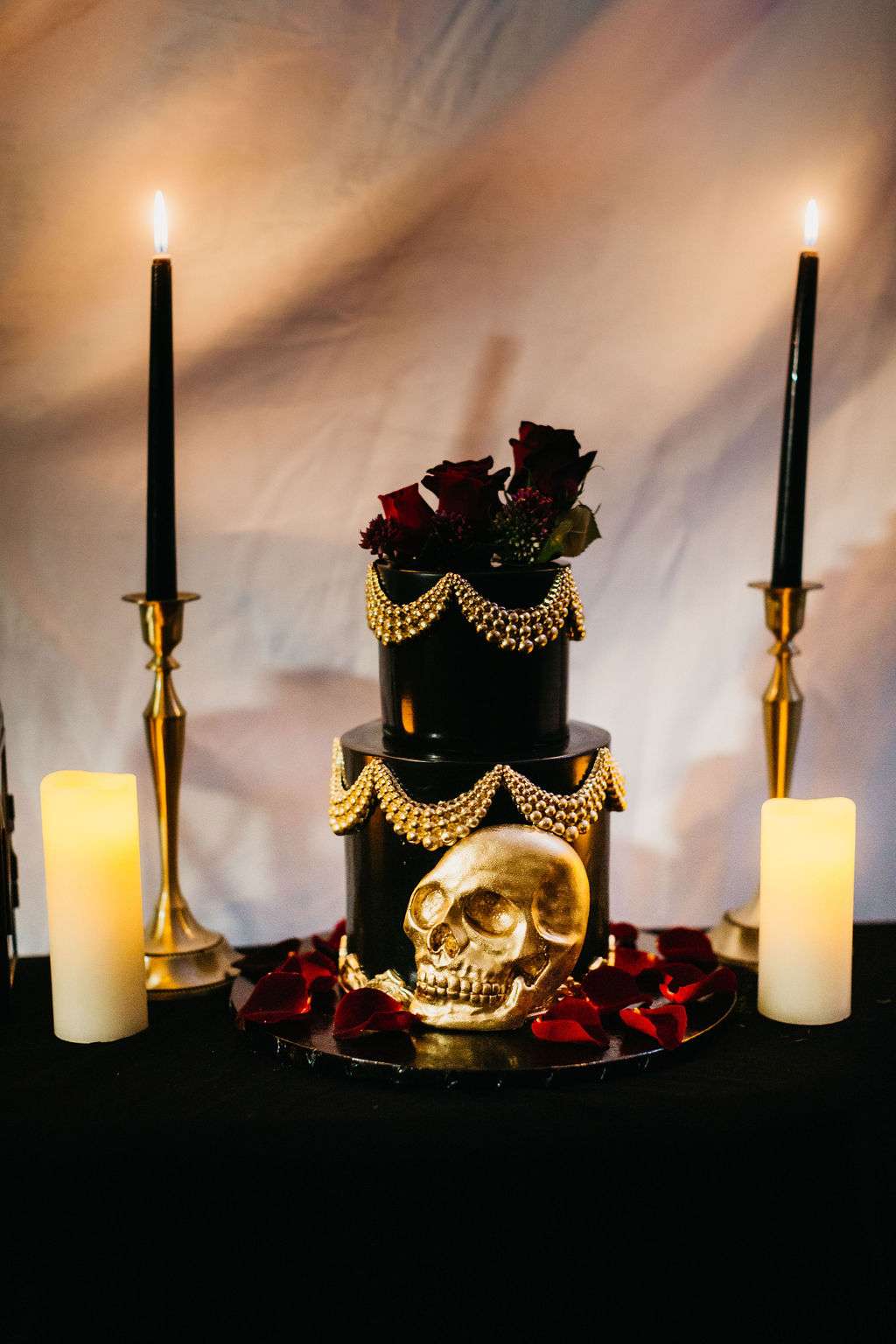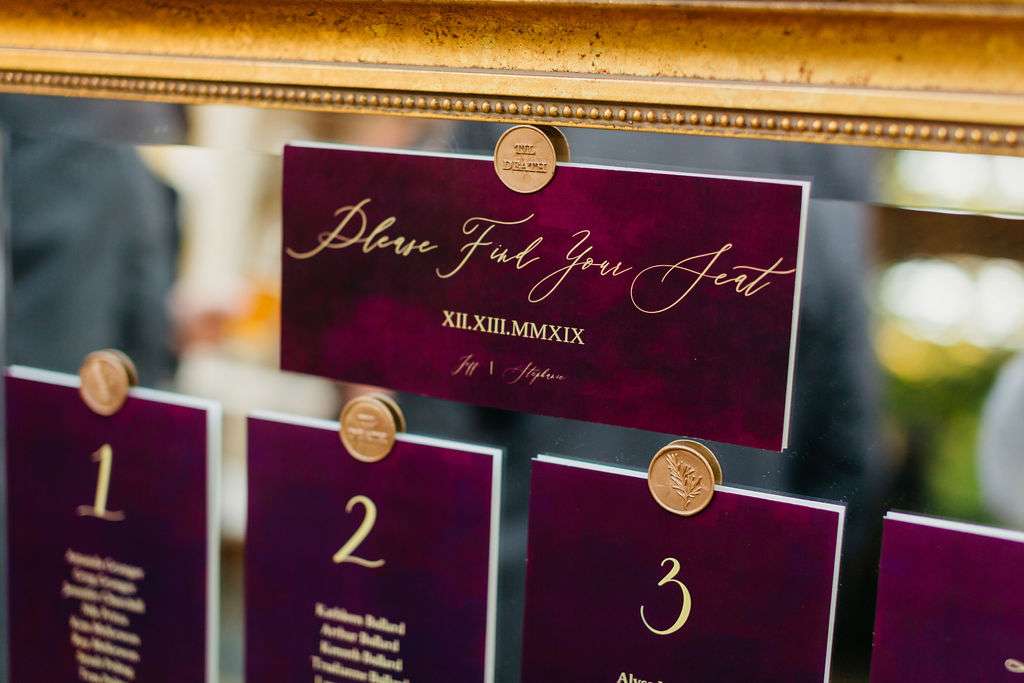 As a planner and past bride, Stephanie has some great advice for those of you currently planning your wedding, "Take your time. The best thing I ever did for myself and my mental health was have a long engagement to keep the stress off of wedding planning."
"Our day was perfect. We got to spend it surrounded by our best friends. After everyone else had gone my husband took one last photo of me while we were walking through our picture perfect twinkle lit venue one last time. I look sweaty and tired, but he still insists it's his favourite one from the day."