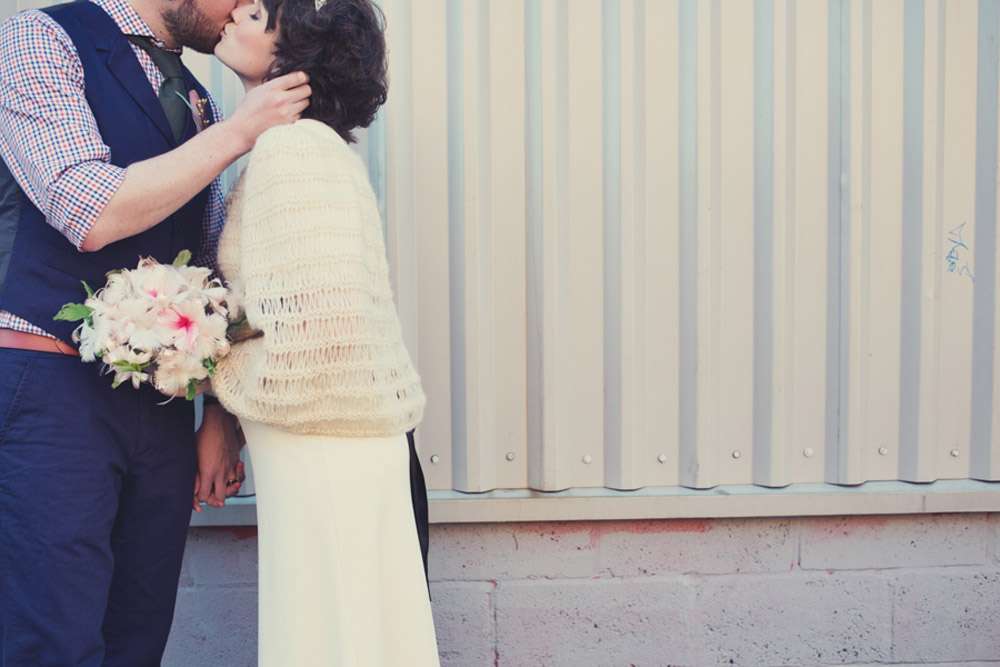 Bryce & Josie were hitched in October at As You Like It restaurant and bar in Newcastle. They budgeted £5000 for the wedding but ended up over-spending a little with the whole day coming in for a still very impressive £8000.
Wearing a vintage dress from eBay and a Topshop mini lace dress in the evening, Josie carried a vintage feather bouquet that had belonged to her mother. Her bridesmaid wore dresses from Hobbs and carried homemade crepe paper bouquet. Her groom was decked out in an Oliver Spencer suit.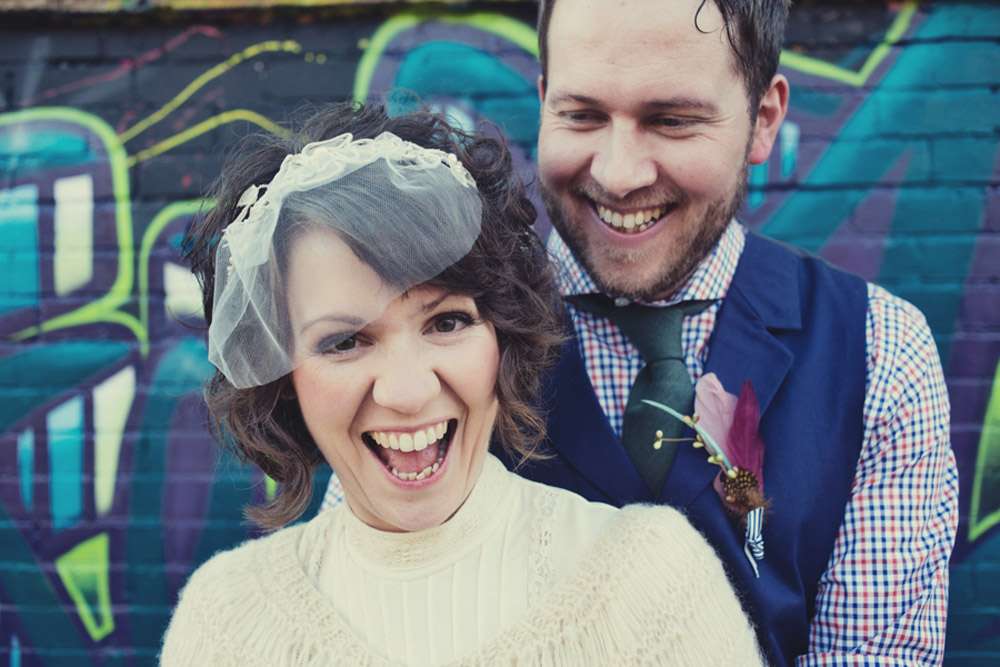 "We met in 2005 in a bar in London, my last night out in Kew before moving to Islington", began Josie. "A few weeks later Bryce followed my lead and moved down the road to Highbury. What can I say, his persistence paid off, 7 years, 3 cities and 2 kiddies down the road we got married!"
"This wasn't the original wedding we planned," she continued. "At first it was going to be a country village, marquee in the garden affair in May 2011. But various life events cropped up and meant that that was no longer to be. Never mind, who'd want a smooth running wedding plan anyway..!? Where are the stories to tell in that?! So we began to construct a plan for the North East."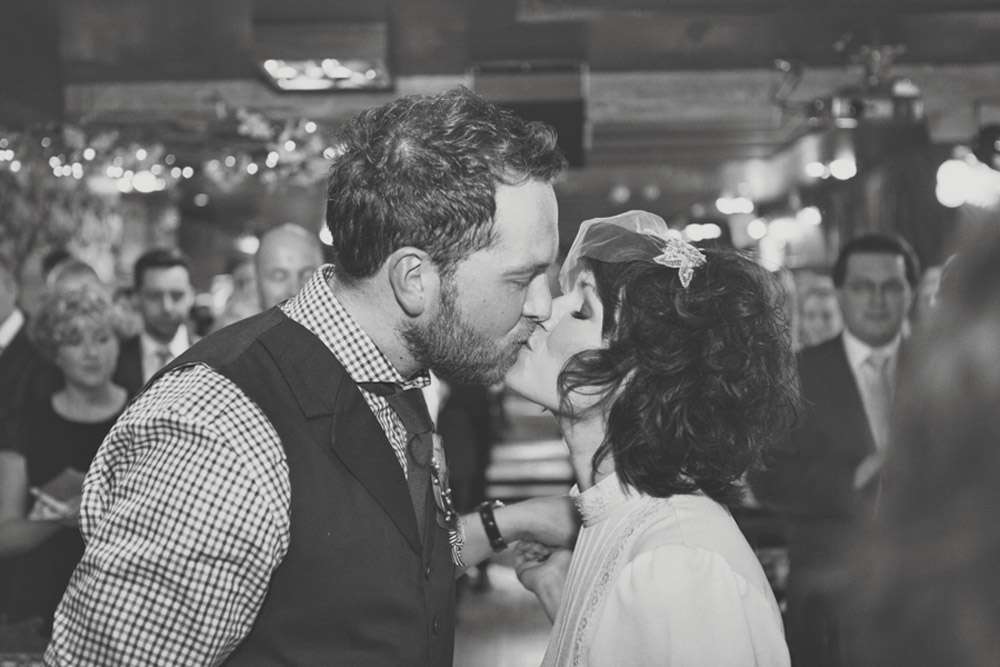 "I decided quite early on that I would carry my mum's homemade feather bouquet from her wedding in 1975. It had always been on display in a glass case in our lounge as I was growing up. I lost my mum when I was little so it was important to me to have her present in the day wherever possible. I now wear my mum's wedding ring and Bryce wears his Dad's (Bryce's dad passed away 5 years ago)."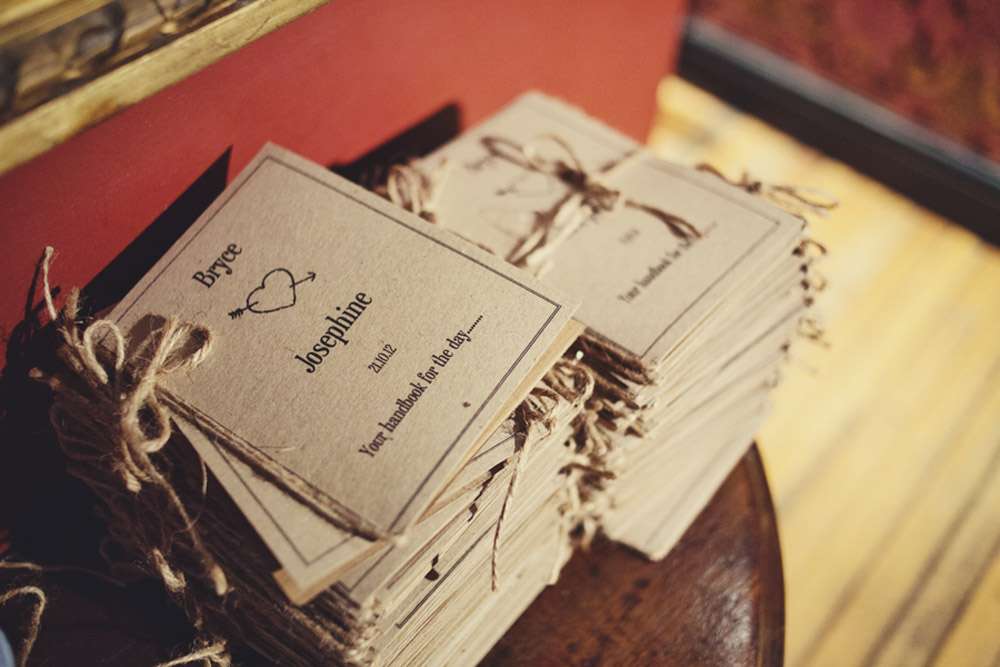 As the majority of the wedding was DIY, Josie used wedding blogs to inspire her for the reception décor. "To keep costs down we decided to DIY as much as possible. I figured my evenings were pretty free once the kiddies were in bed so I could take on the bulk of the work and I had 12 months. Easy.. right?!! I soon realised my plan to make my own dress from a vintage pattern was far beyond my capabilities (having not made anything since my GCSE textiles classes) and it probably wasn't worth the added stress. eBay came to the rescue and I found a dress by chance that was almost identical to the one I was planning to make and for the bargain price of £30 (including postage!) This of course meant I had plenty of budget left for a second dress for the evening (another eBay bargain at £30 for a Topshop lace minidress)."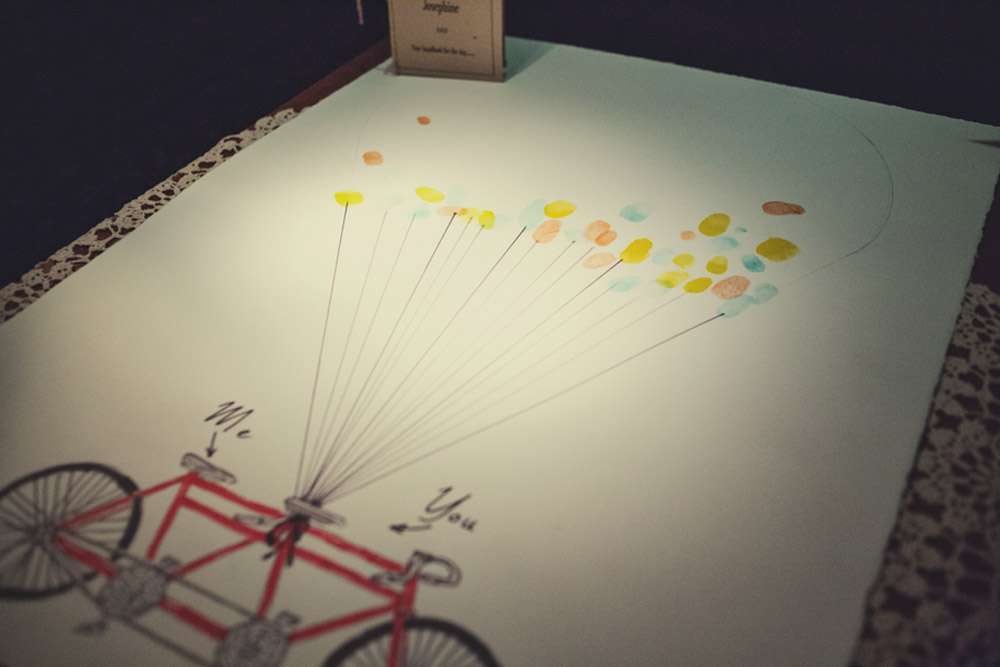 "Rock n Roll bride was a huge inspiration when it came to the décor and just having the balls to do it our way. I found the wedding magazines to be very 'samey' and really didn't want an identikit day. I wanted our guests to know that they had been at Bryce & Josie's wedding. I think we achieved that and much of the paraphernalia was taken away by the guests to enjoy at home!"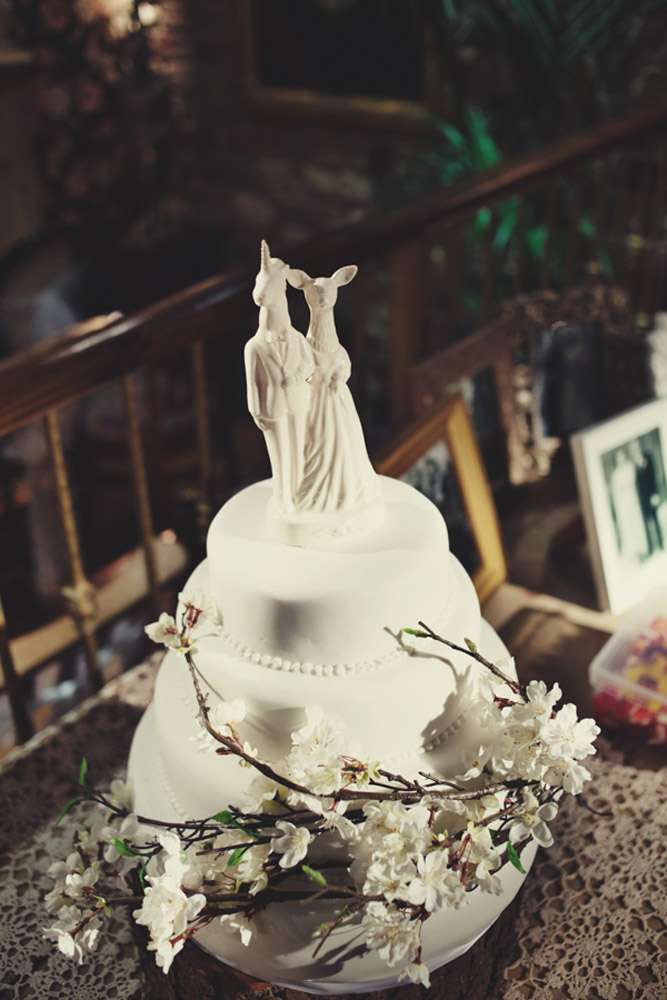 "Keeping the children happy on the day was imperative, as 10 kiddies running around with no outdoor space to let off steam could've been chaotic. I made up party boxes for each of them with colouring books, crayons, wind-up toys and a few snacks to keep them entertained through the speeches. I couldn't have asked more from my two on the day. Ralph & Zoe added a degree of intimacy and warmth to the ceremony that was palpable."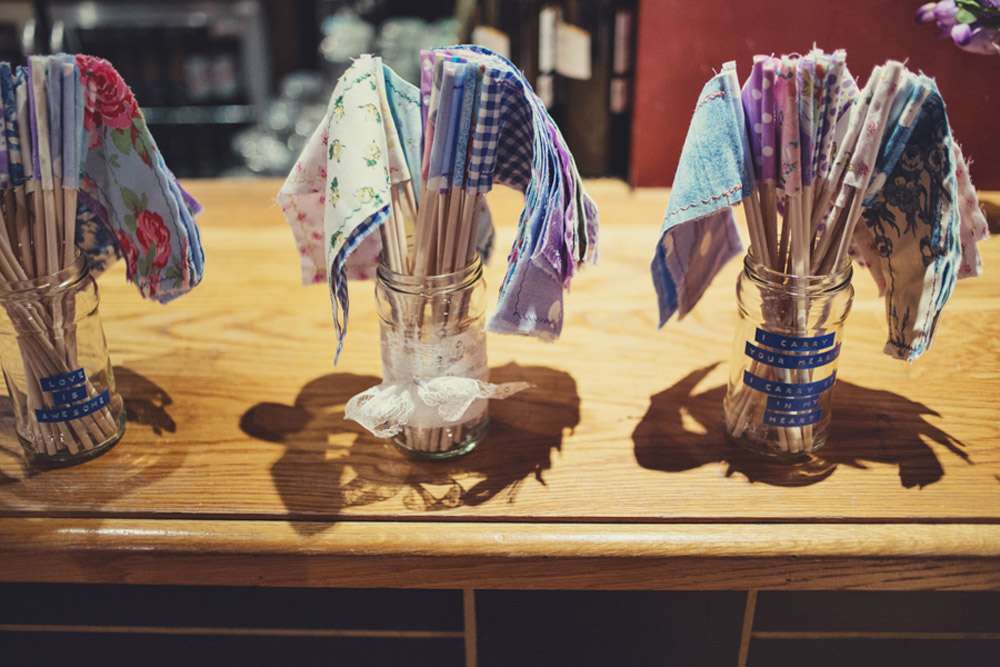 Utterly gorgeous. Thank you to Josie & Bryce for sharing their hella inspiring wedding with us today!