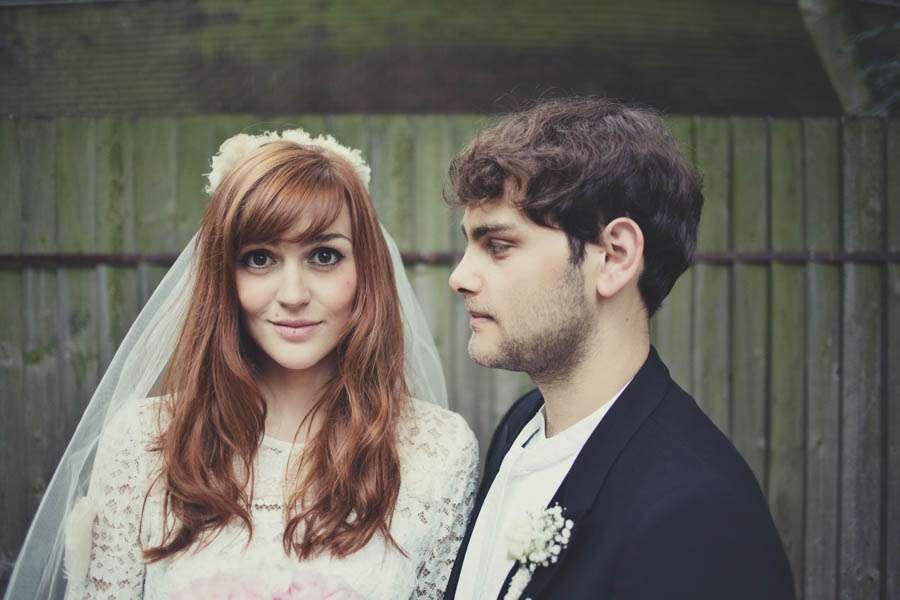 I'm definitely not only of those girly girls. I favour a bold and modern aesthetic over pretty pastels any day. But Joey & Mike's wedding slayed me when it landed in my inbox recently. And 'pretty' is really the only word I can use to best describe what I saw.
This cute and quirky couple were married in London, at Marylebone Town Hall. They had their low key and casual reception at Hardy's Brasserie. This stylish bride wore a short short white lace dress from Minna, who specialise in vintage or handmade gowns and use ethically sourced materials as much as possible. She carried a pink hydrangea bouquet.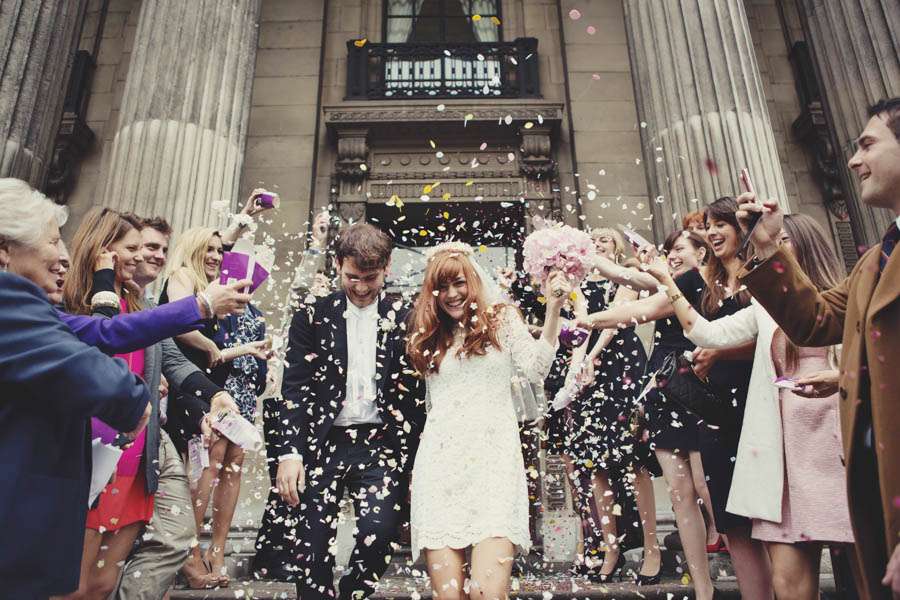 The couple did a lot of the set up themselves. The vegan cakes on offer were all homemade and included a chocolate cake with gold leaf (made by the bride), violet & blackberry cupcakes and fruit tart (made by the bridesmaids) Victoria sponge (made by mother of the bride) and coconut macaroons (made by bride's Grandmother). The flowers were all bought from New Covent Garden Flower Market the day before the wedding, and were arranged last thing before they all went to bed. They spent no more than £150 on all the blooms. Their stationery was also designed by a friend.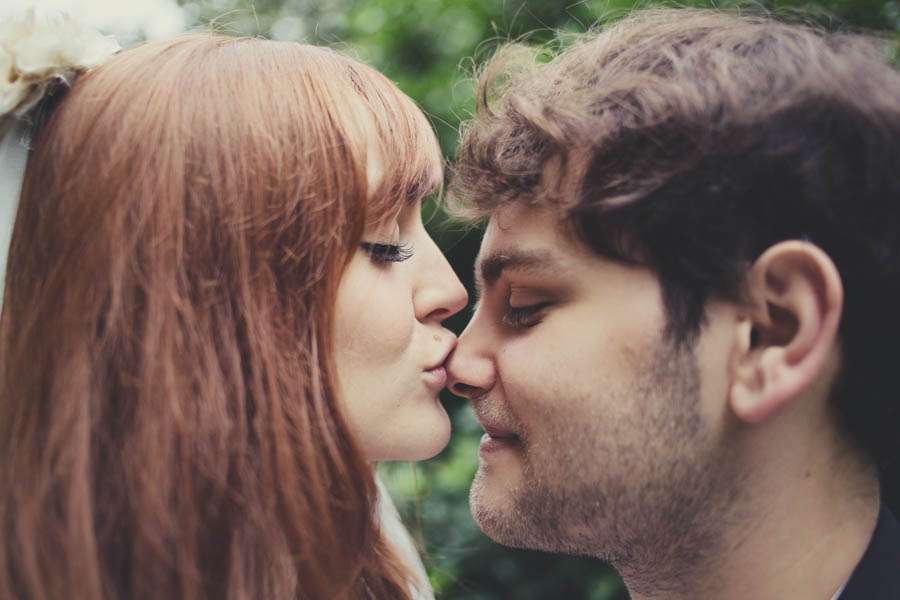 "To decorate the reception we also made white tissue paper pompoms, bunting and ribbons", Joey explained. "All of the wild flowers were displayed in cute little jam jars which I had collected all year. We created our own table places by painting wooden frames light pink and each table was themed by one of our favourite love films. We had a photo of the couple from the relevant film kissing on the table. We had the Sound of Music, South Pacific, True Romance, Sense and Sensibility and Sleepless in Seattle. Another thing I used to decorate the room was needlework samplers. I made several little silk thread samplers decorated with flowers and romantic words to give a more crafty feel to the decor."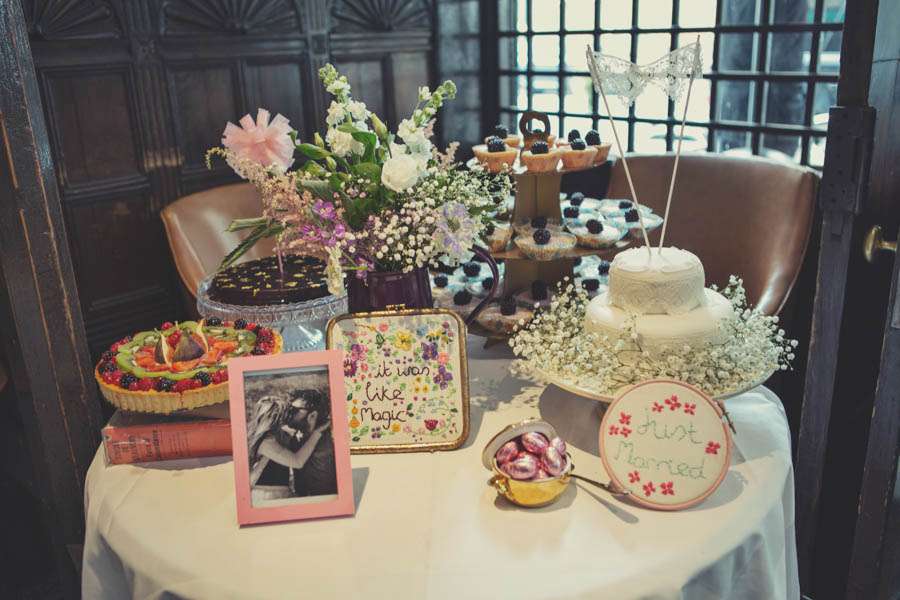 "We wanted to keep things small and do it on our own terms, we kept it very intimate, only inviting 30 people to the ceremony and 40 to lunch. Nearly everyone there contributed to the day in some way which made it very personal and special. I didn't want to wear a big long white dress as I like to feel free to move and dance about. I also wanted to make as much possible myself (cake, flowers etc) not only to save money but to keep it more personal."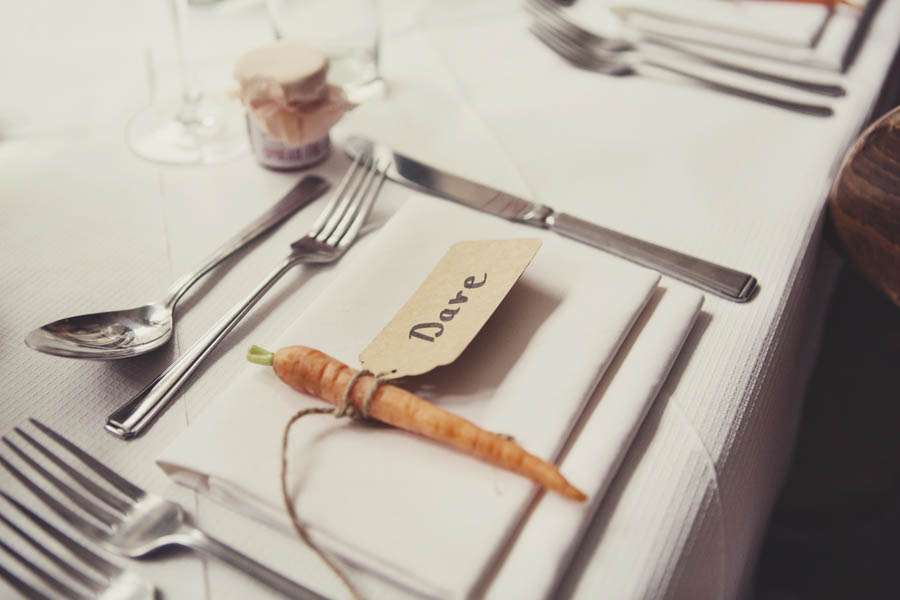 "We left for our honeymoon in Amalfi that afternoon, and we both travelled all the way to Naples in our wedding outfits, including my veil. It felt surreal walking around Victoria station and getting the Gatwick express in a wedding dress and veil but it was fun, romantic and we were very tipsy by then! It also helped us get upgraded on the plane and at the hotel and we even had champagne on the flight in REAL glasses which was pretty fancy!"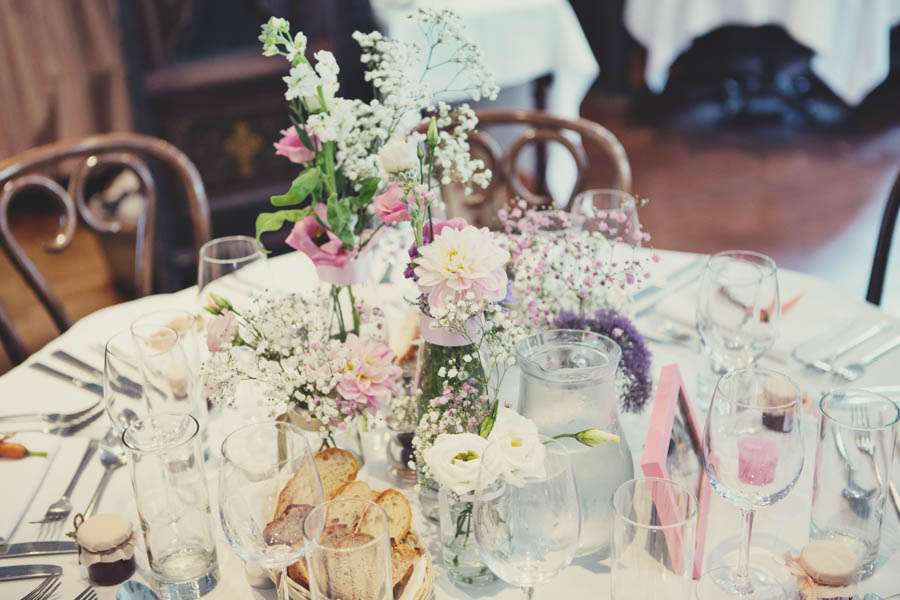 Amazing. I'm so rocking up to the airport in a wedding dress next time I travel somewhere then! Thank you Joey & Mike for sharing your gorgeous day and much love and gratitude to their incredibly awesome wedding photographer Lisa Jane for sharing her photo gorgeousness.