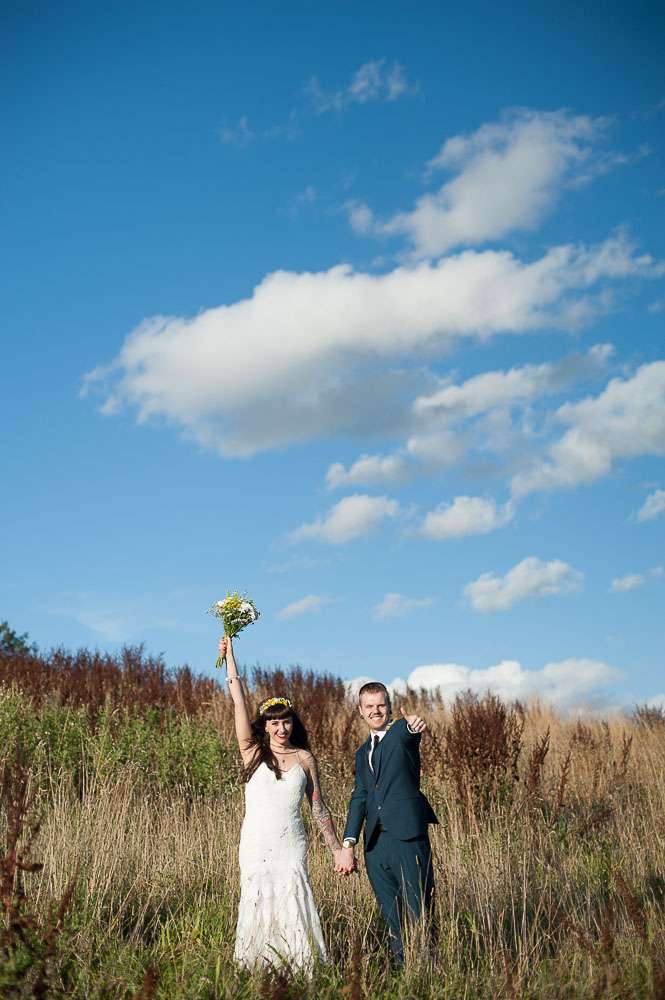 Childhood sweethearts Lisa and Damien met in school. They then attended the same 6th form, college and university! Being together so long, they really wanted their wedding to represent them as a couple.
"We wanted our wedding to be laid back, intimate, family orientated, and where possible, hand made", explained Lisa. "Our ceremony venue turned out to be a bit of nightmare and at the last minute so we had to quickly find an alternative. We both knew from the beginning that we wanted to get married in a church, and even though we had to change churches last minute, we didn't regret it one bit as St Mary's was beautiful and was a perfect start to our day."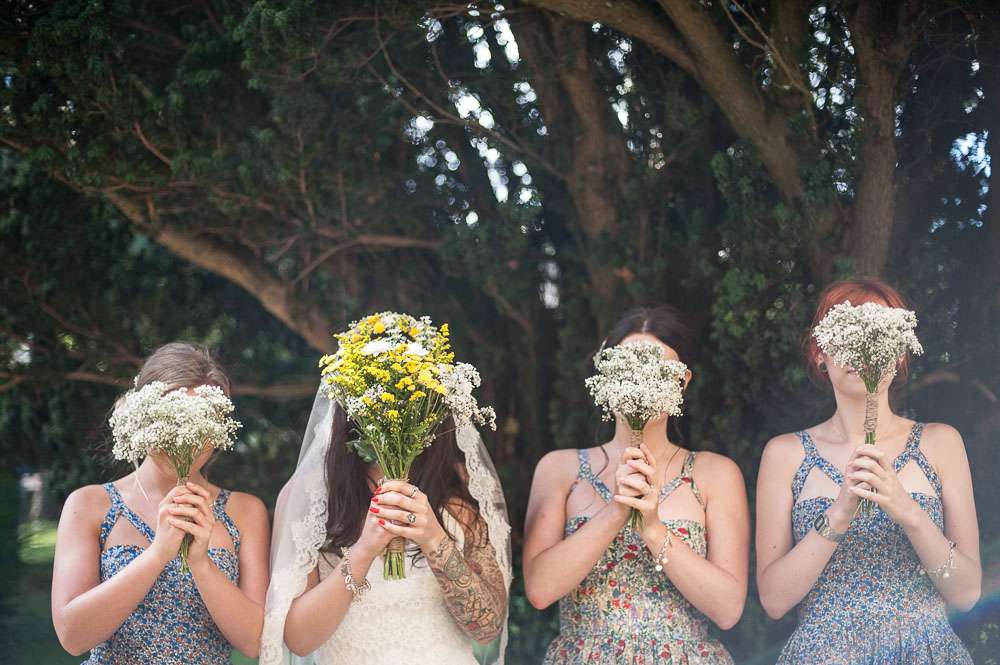 "We also knew we wanted a small, relaxed reception venue somewhere in the countryside so we decided to book the beautiful old pub The Black Horse in Beamish, County Durham. Our reception was held in the oldest part of the pub with original fireplaces and beams, and had a roof terrace that overlooked the beautiful countryside. This was the perfect back drop for our handmade wedding."
The bride wore a Cymbeline dress which she wore with a yellow flower crown (made from real flowers). Her bridesmaids were in floral dresses from Topshop.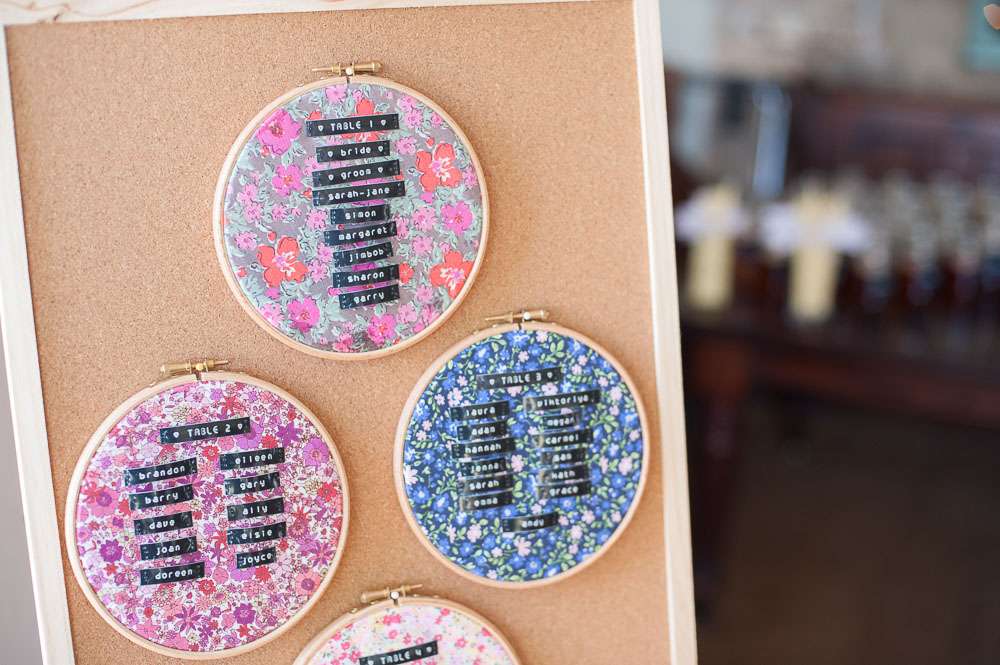 "We didn't plan to have a theme as such, only that we wanted almost everything to be handcrafted by ourselves", she continued. "It's funny because looking back at the photos we ended up having a theme in the end. Our wedding ended up being rustic and a little vintage inspired as we collected a lot of old bottles and trinkets for our flowers on the tables. We had hessian table runners, family photographs, mismatched bunting that we made from scrapbook papers, an old typewriter as our guest book and table numbers that were hand embroidered by one of the lovely bridesmaids Laura, to name a few of the details."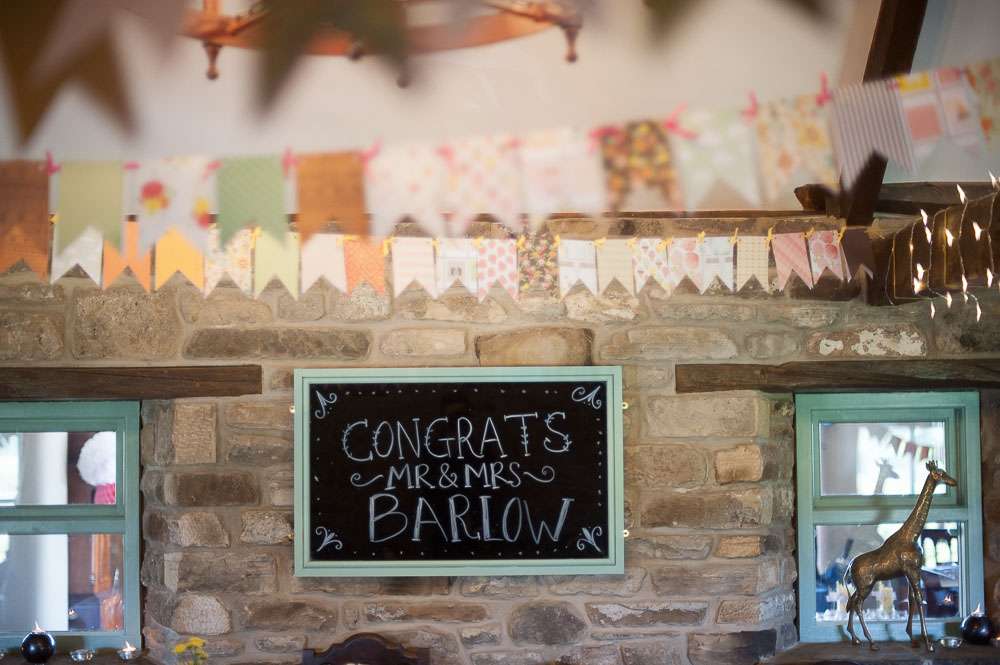 The couple's wedding budget was just £7000, way below the national average, but they were able to pull of this beautiful wedding by doing as much as they could themselves. "We did lots of DIY, in fact the majority of the wedding was handmade in some way or another", Lisa said. "I designed the invitations and Damien made all of the envelopes from scrapbook papers. We also made our bunting from this too. Myself and my bridesmaids had lots of DIY days where we made tassel garlands, flags for our paper straws and our name cards with flags that we placed in little cacti pots. Damien also dip painted all 42 cacti pots gold as well as hand lettered some chalkboards for our venues. Damien's dad built us two amazing wooden signs, one for our ceremony and one for our reception."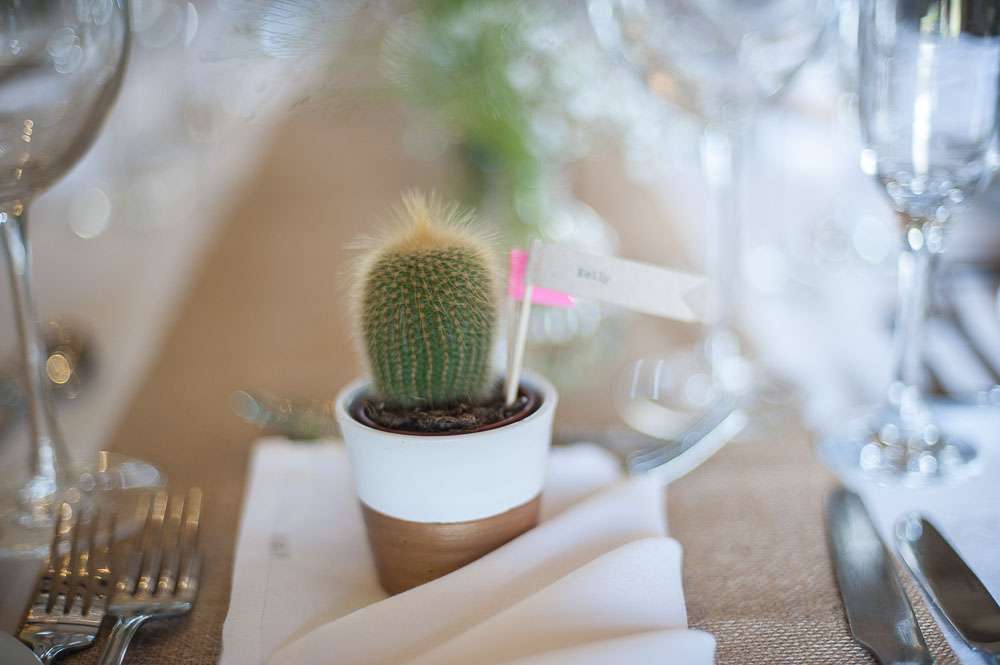 "We had a relatively small wedding which also kept the costs down", she concluded. "Also, our venue was affordable because we just hired the top floor of the pub. We love that we kept things intimate and small. It might sound selfish but at the end of the day, your wedding day is about the two of you and you should only invite those you really want there. We can honestly say it was the most perfect and special day of our lives."