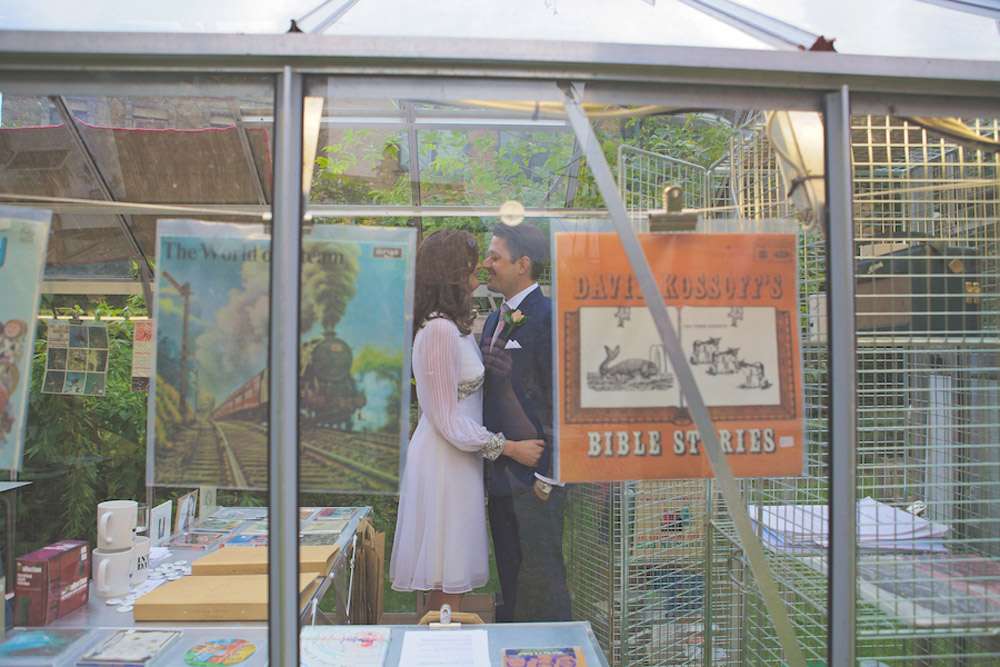 I'm not an expert of the history of weddings, but when you think about it, many wedding traditions are really quite odd. A tiered cake, putting your best friends in ill-fitting in matching dresses, an awkward dance in front of everyone you know, throwing a bouquet of flowers at people's heads… odd.
So I was presently surprised to receive Kelly & Toby's wedding from their photographer Joanna Millington and see that it had none of that. In fact isn't this the perfect example of what weddings should really be about? A ceremony declaring your intention to be together forever followed by a celebratory gathering with your nearest and dearest? So so awesome.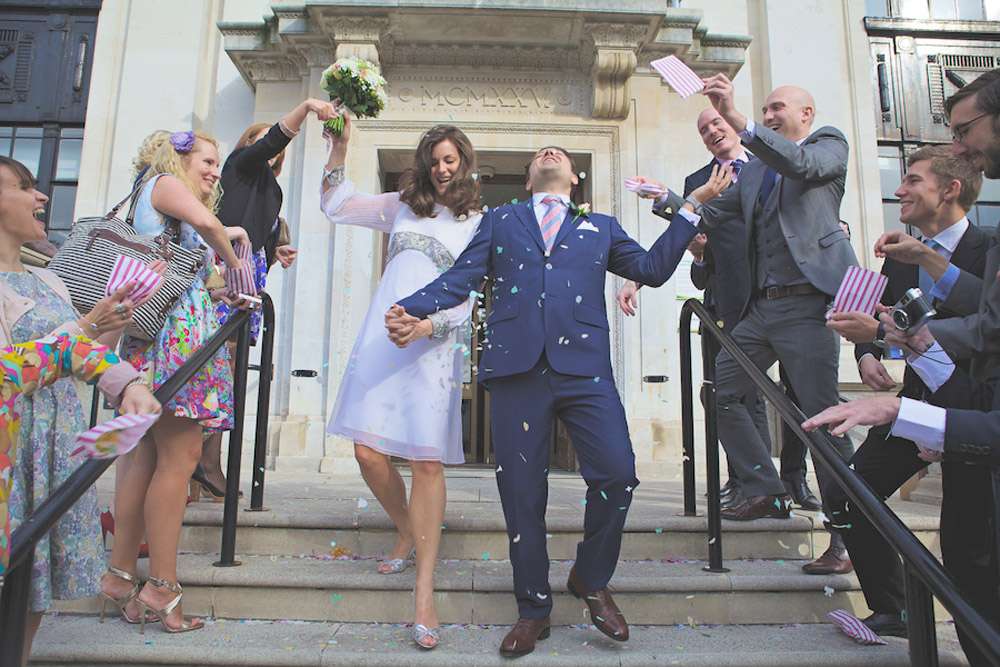 The day started with a ceremony at Islington town hall, followed by a stroll and casual drinks at the Drapers Arms, and concluded with an intimate dinner for 14 at The Wapping Project.
"We didn't want to spend a fortune on the wedding and really tried to keep costs a minimum without spending a lot on unnecessary paraphernalia", began the bride. "We kept it intimate and stripped it way back and put more money into different areas – namely a big bar tab and really great food. We also split the event into two days (we had a party on the second day for 70 people which wasn't photographed) which helped reduce costs as it meant we didn't have to put on dinner for 70 people (which would inevitably have ended up a bit naff on that scale)."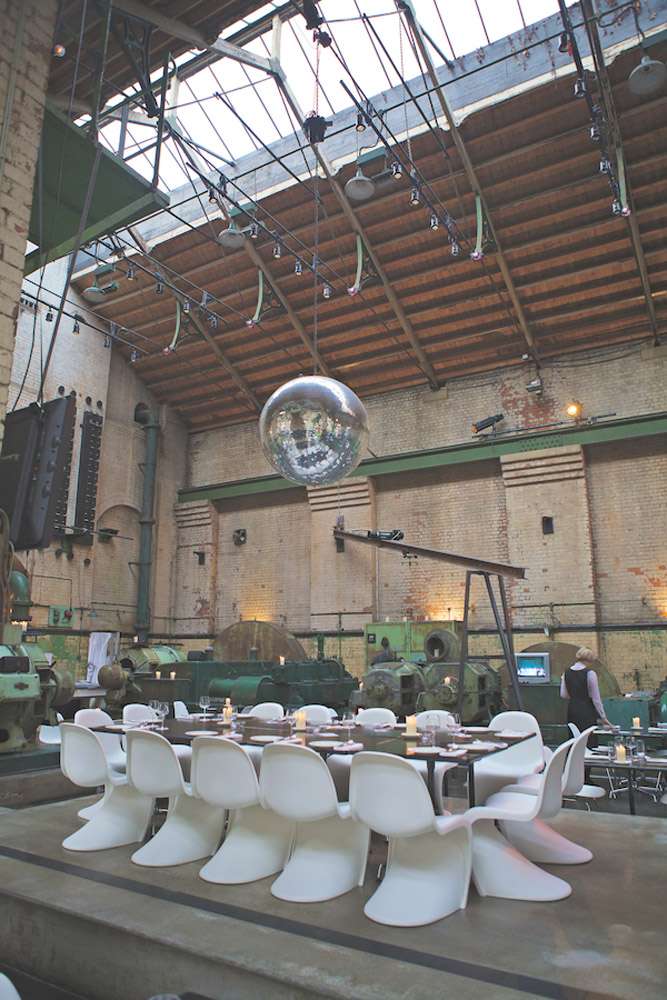 "Our first day we only invited our closest friends which was fantastic", she continued. "It meant that we could chat to everyone on the day and have a great time without feeling guilty that you'd not spoken to someone. Toby designed the invites and we created personalised table settings for the restaurant with logos designed for each person."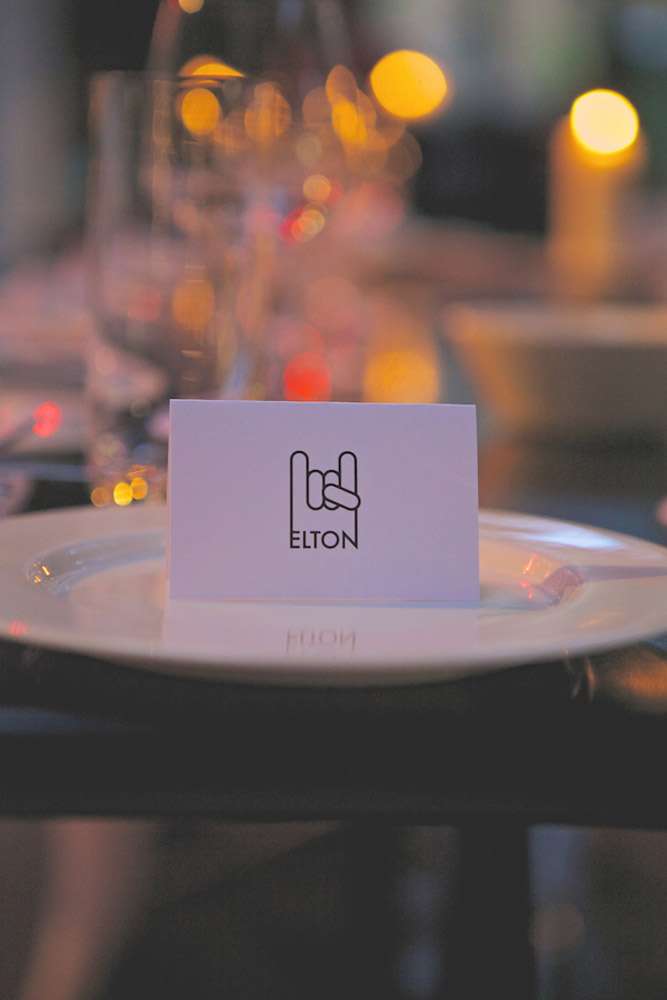 Awesome. I love the idea of a fuss free, intimate and laid back wedding like this, how about you? Thank you to Kelly & Toby for sharing their wedding with us today.