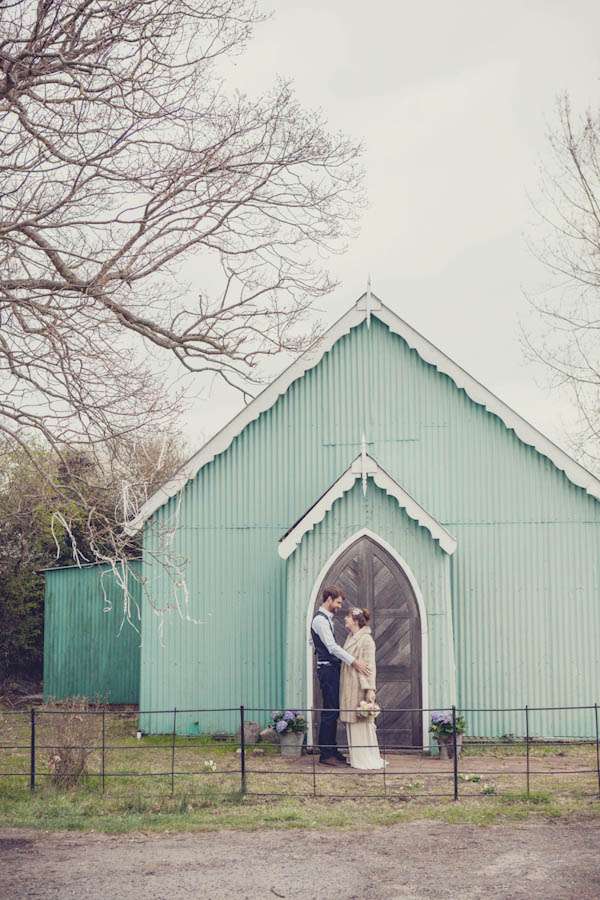 The East Sussex wedding of Jen & Michael had a gorgeous laid back vibe. The day started with a moving ceremony at Lewes Register Office, and ended with a rockin' reception at The Tin Tabernacle, an amazing teal green building on the outskirts of Barcombe Village. The space is a large area with high ceilings, wooden floors and white washed walls. The building was originally built as a chapel and it proved to be the perfect backdrop for this couple's quirky wedding.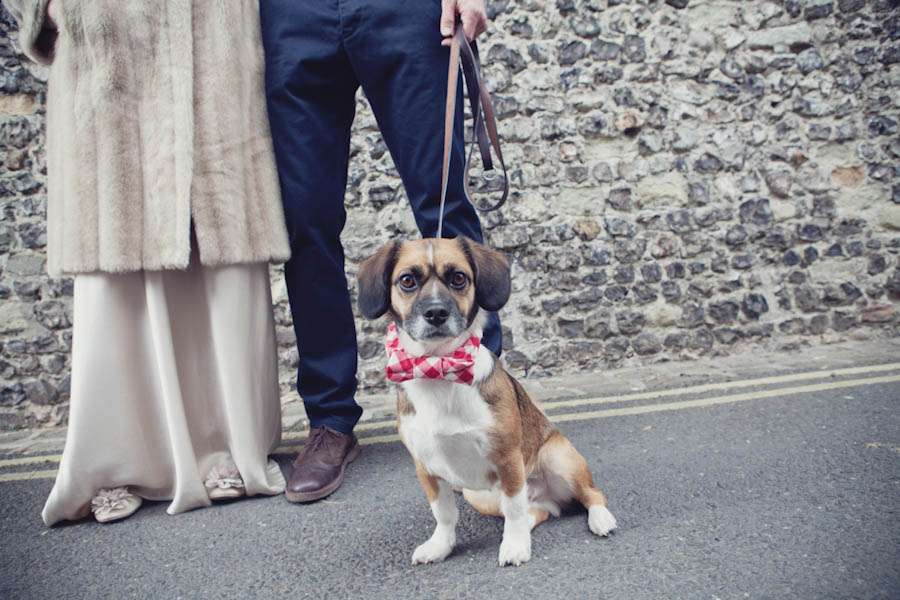 "Our venue was so amazing!" Jen began. "They were kind of vague and just left us to it, which was exactly what we wanted. I never wanted some stylish affair that we'd handed over to professionals – in fact the only professional we hired was our photographer Lee, who was amazing. He's wonderfully warm and kind and fun, and his photos are absolutely stunning. I knew as soon as I'd met him that we had to have him there. At his insistence we even photographed the 50 or so handmade sock puppets in a variety of artistic poses. We had to try not to wet ourselves laughing."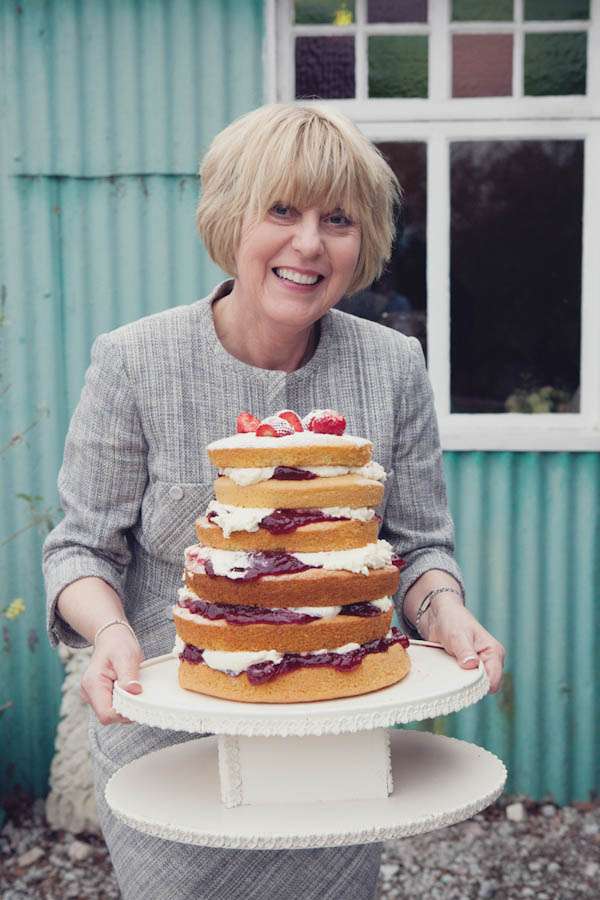 DIY was the name of the game for this couple. Everyone was involved in the wedding and helped out where they could. From the flowers to the room decor, and the transport to the and the food; this couple put their own unique stamp on literally everything. "I think DIY is the way forward," Jen continued. "Consume less and create more! Michael and I both try to live by these principles anyway and they served us well in the run-up to the wedding."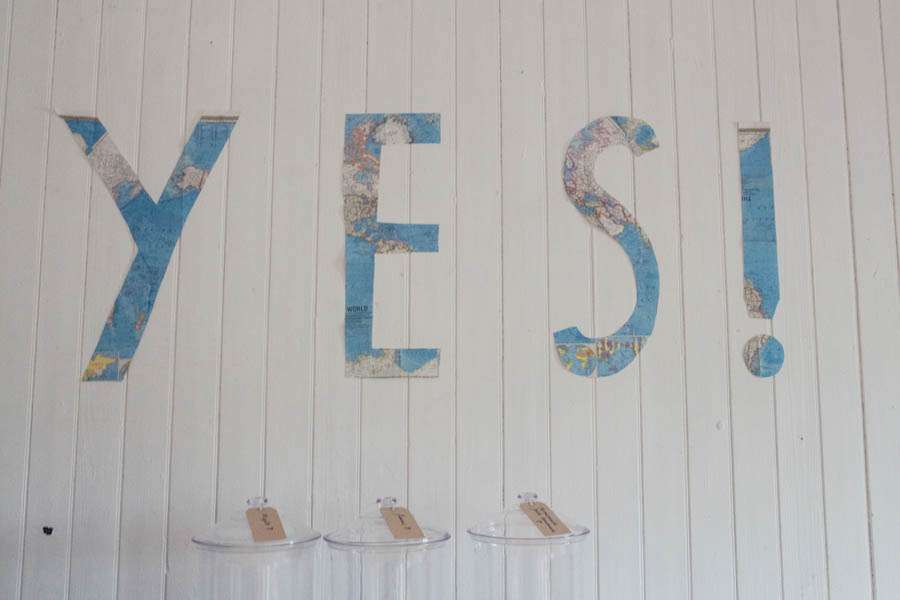 "Everything was homemade with labour and love. The most exhausting items were the pompoms and the ten litres of chutney for wedding favours. On the morning of the wedding I cut out the "YES" letters on a whim and they turned out to be one of my favourite things about the decorations. We also didn't have traditional wedding invitiations. Instead we just emailed everyone! It saves trees and money, and also gives them a chance to hijack the email list and plan surprises for you. We had an incredible play written in our honour by a playwright friend, which for some reason involved all of our guests making sock puppets."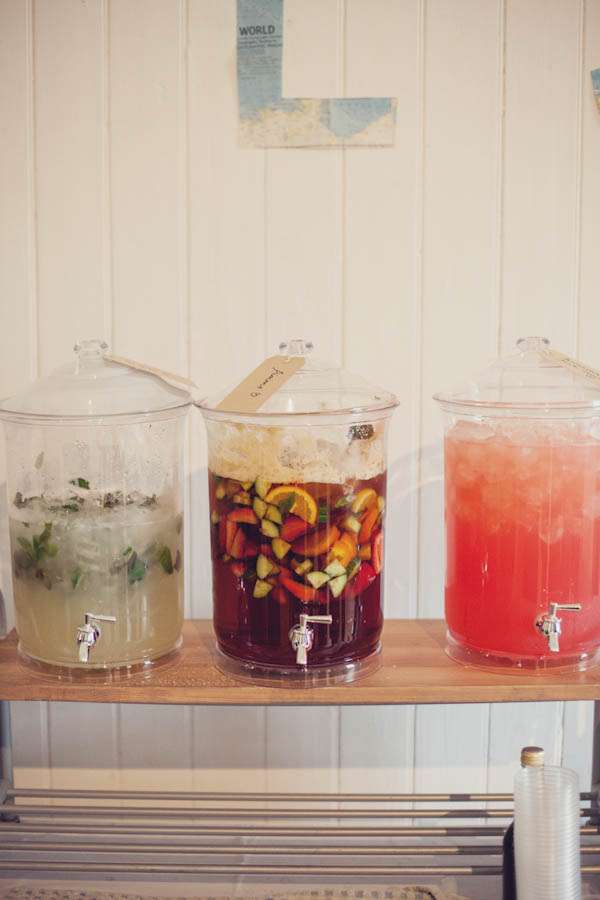 "By doing things our way, we got closer to the people we love, pissed ourselves laughing at our shoddy homemade efforts and learned some new skills (high speed chutney-bottling, dog bowtie-designing, pompom-fluffing). Our friends and family got to feel involved and excited about their contributions, and we have some great memories of time spent with them working on things for the wedding. Then we got to be super proud of the wonky and beautiful final result because it was our love and effort, and our friends' many kindnesses, that built our wedding, and those are all the things I hope for in my future with Michael too. So even if I'd had thousands to spend on a wedding, I wouldn't have done it any differently."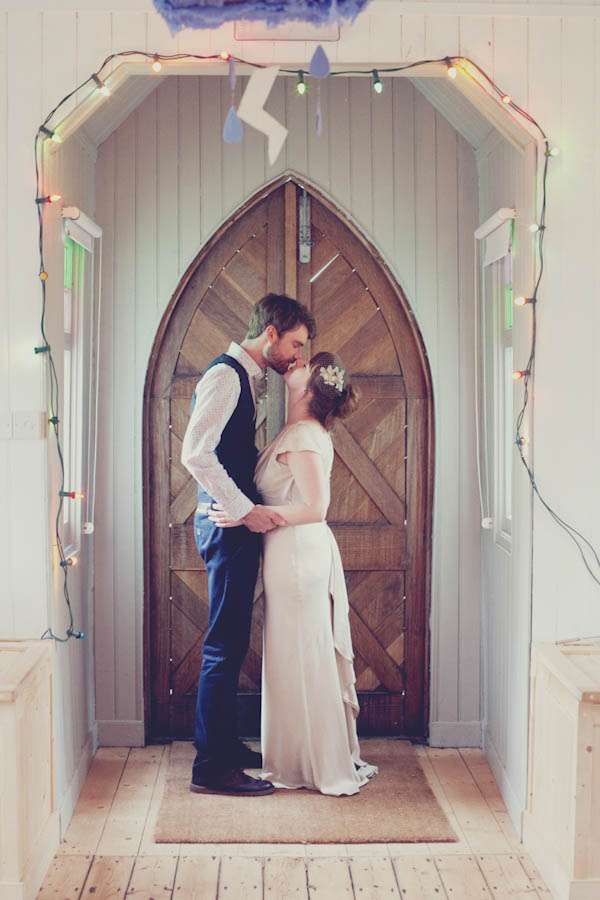 Just gorgeous.  Now this is a wedding I wish I'd been at! Huge love and thanks to Jen & Michael and their fabulous photographer Lee of Robbins Photographic for sharing today.
Supporting Cast:
Photography Credit: Robbins Photographic
Ceremony Venue: Lewes Register Office
Reception Venue: The Tin Tabernacle, near Barcombe, East Sussex
Bride's Dress: Vintage
Bride's Coat: Charity Shop
Bride's Headpiece: Gil Fox Hat Designs
Bride's Jewellery: Vintage
Bridesmaid's Dress: Charity Shop
Cake, Flowers, Props, Catering, Transport, Stationery: DIY
Band: Alison and the Earthquakes (bride's band), Bunty, Martha Rose & Willkommen Collective (all friends)