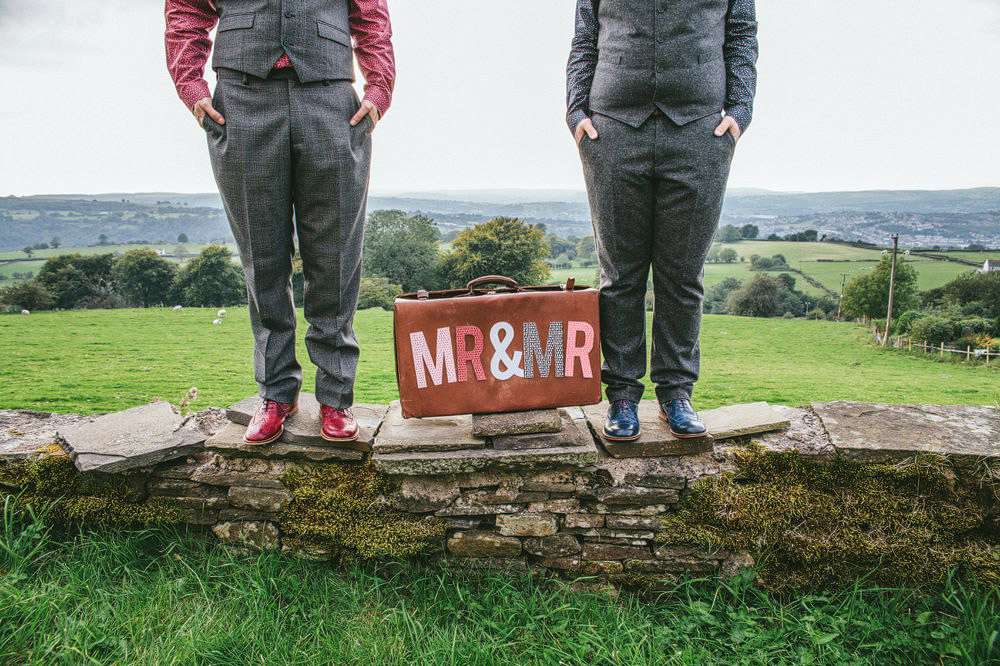 I'm lucky enough to get to blog a lot of gay weddings, and whenever I do I never really like to make a big 'thing' about the fact that is it one. To me, a wedding is a wedding and love is love and whether it's a guy and a girl, two girls or two dudes getting hitched makes not a damn bit of difference. But with Lee & Alistair's wedding, I just can't help but make a point of how happy it makes me to see these two guys getting married. It's so utterly clear from these photos how much in love they are, and I'm so bloody chuffed to be able to share their story with you today.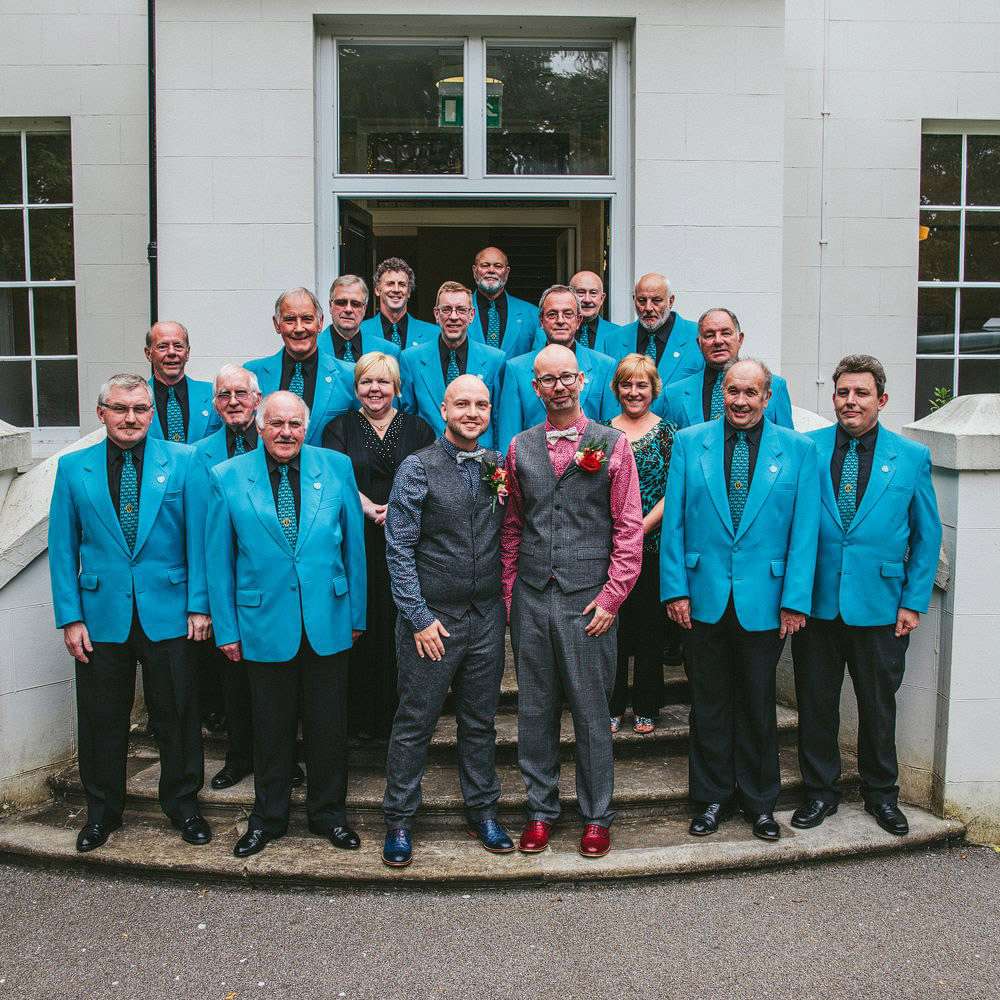 "One of the grooms, Lee, had a series of health problems in the 12 months leading up to the wedding, eventually leading to a major operation & having part of his kidney removed due to a cancerous tumor," they began. "Throughout that time Alastair & Lee's closest friends gathered to help rehabilitate Lee back to normal health so as well as sharing in our wedding, it was also a big thank you to everyone for all the love and support they'd given in the year leading up to the big day."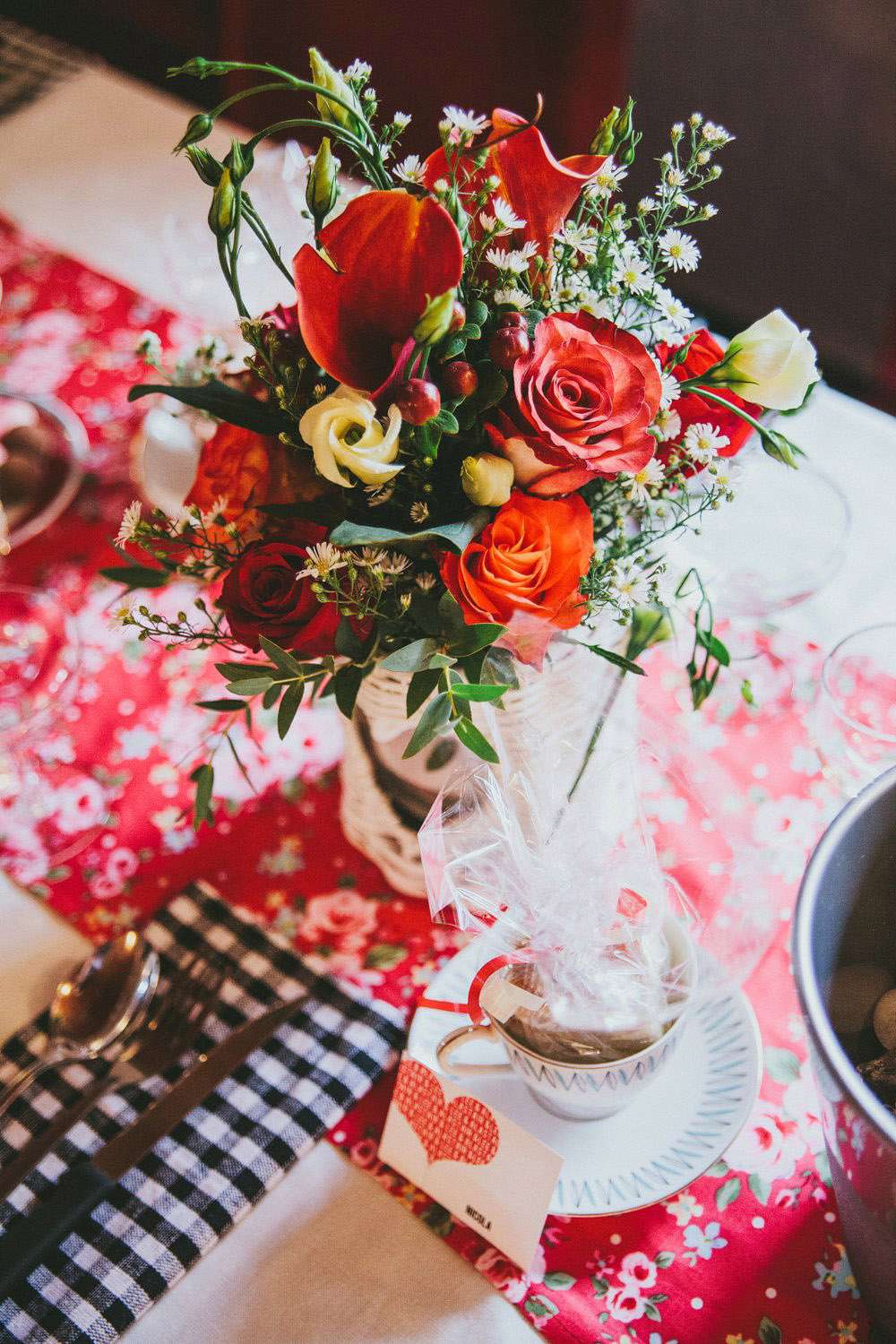 The ceremony was held at Bedwellty House & Park in Tredegar and the reception at The Church Inn, MynyddIslwyn. "We chose all the venues based on how they would look on both a summers day and a winters day, as the weather is something that can never be guaranteed", they continued. "Bedwellty House is a breathtaking venue inside and out the only addition we made was to use our own flowers and the male voice choir which we thought would add to the surprise of the day. For the reception we decorated the room ourselves with homemade bunting and vintage accessories found at craft fairs, local shops, the internet and some were donated by friends. The vintage champagne glasses were about £5 a glass and hard to source in large numbers. We made our own table runners and napkins too."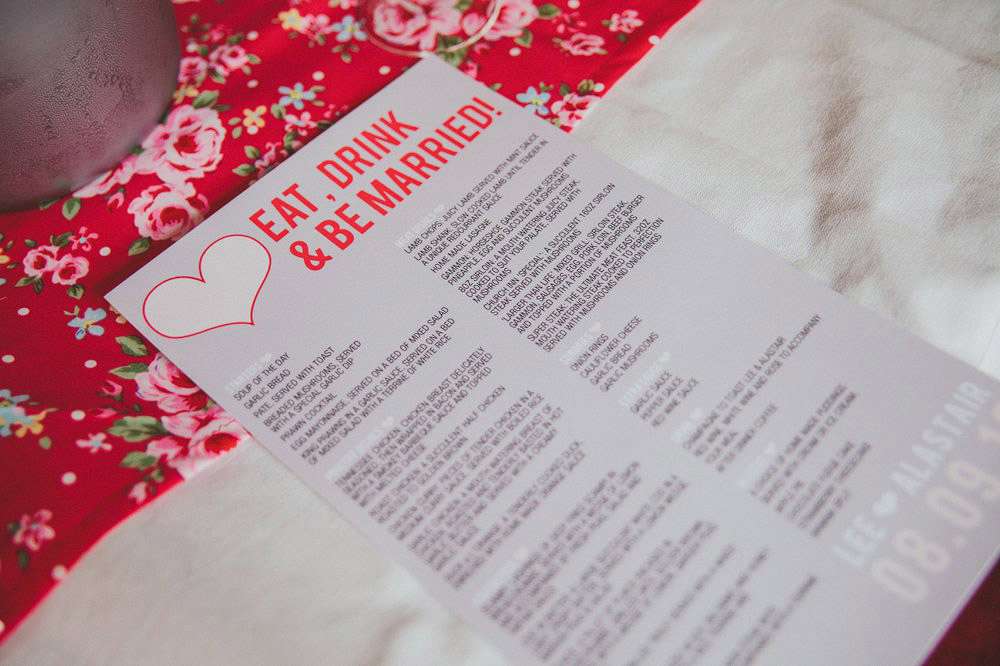 "Our advice to other couples currently planning their weddings would be to use the internet and as many smaller/local shops that you can. By using emandbee on etsy, we knew that the invitations and stationary were made specifically to our design, she even designed the wedding menu which people were desperate to steal at the end of the night.  We used a local friend to make the bouquets and flower arrangements, which were stunning."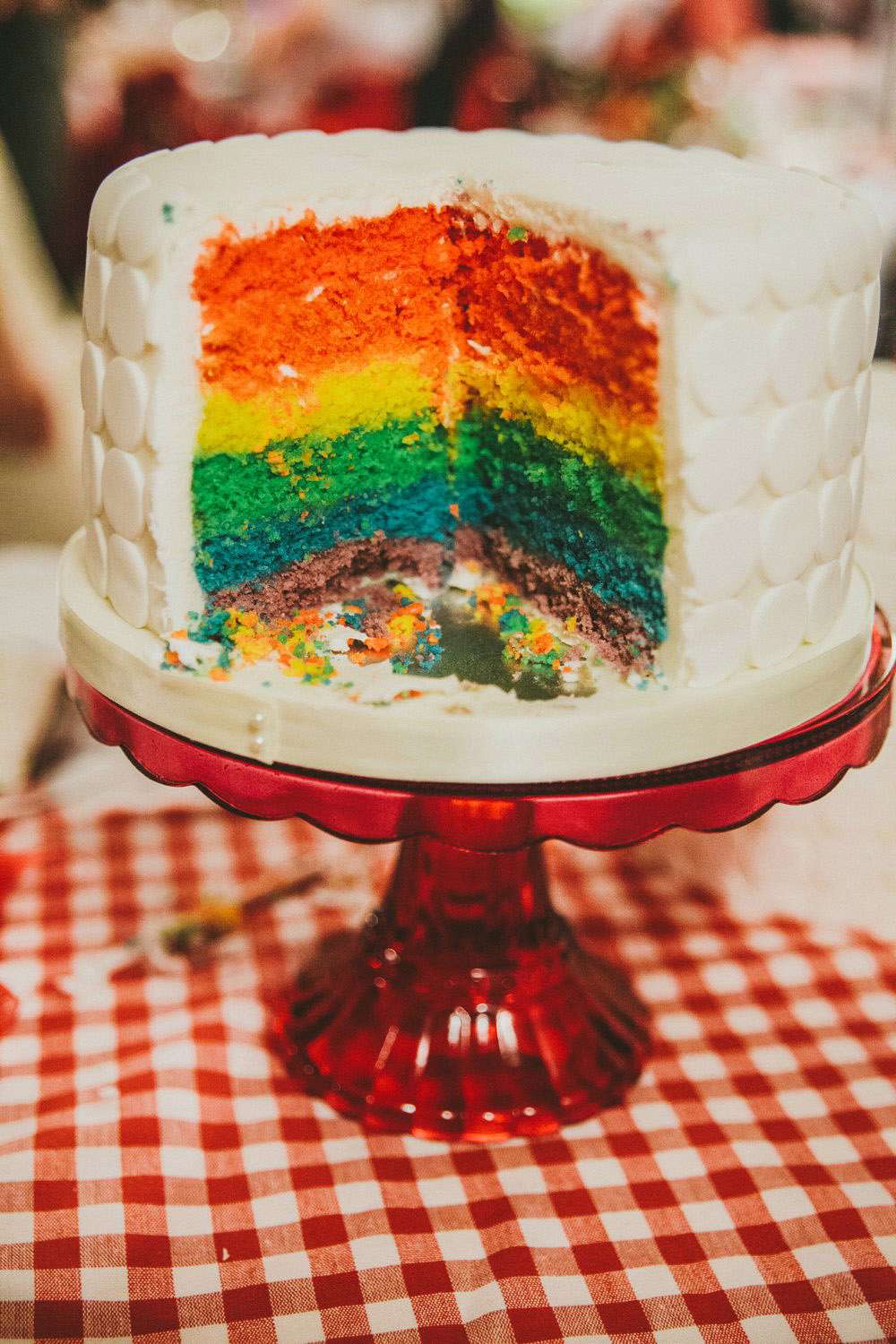 "We met her and phoned her a dozen times as she knew how fussy we are and wanted it to fit perfectly with everything and I don't think we would have been allowed as much input from a bigger florist. The same goes with the cake which we designed ourselves too. We wanted it to be simple and vintage looking, but we though everyone would think it was odd for us not to have a flamboyant cake, so we asked Annie to make a rainbow on the inside."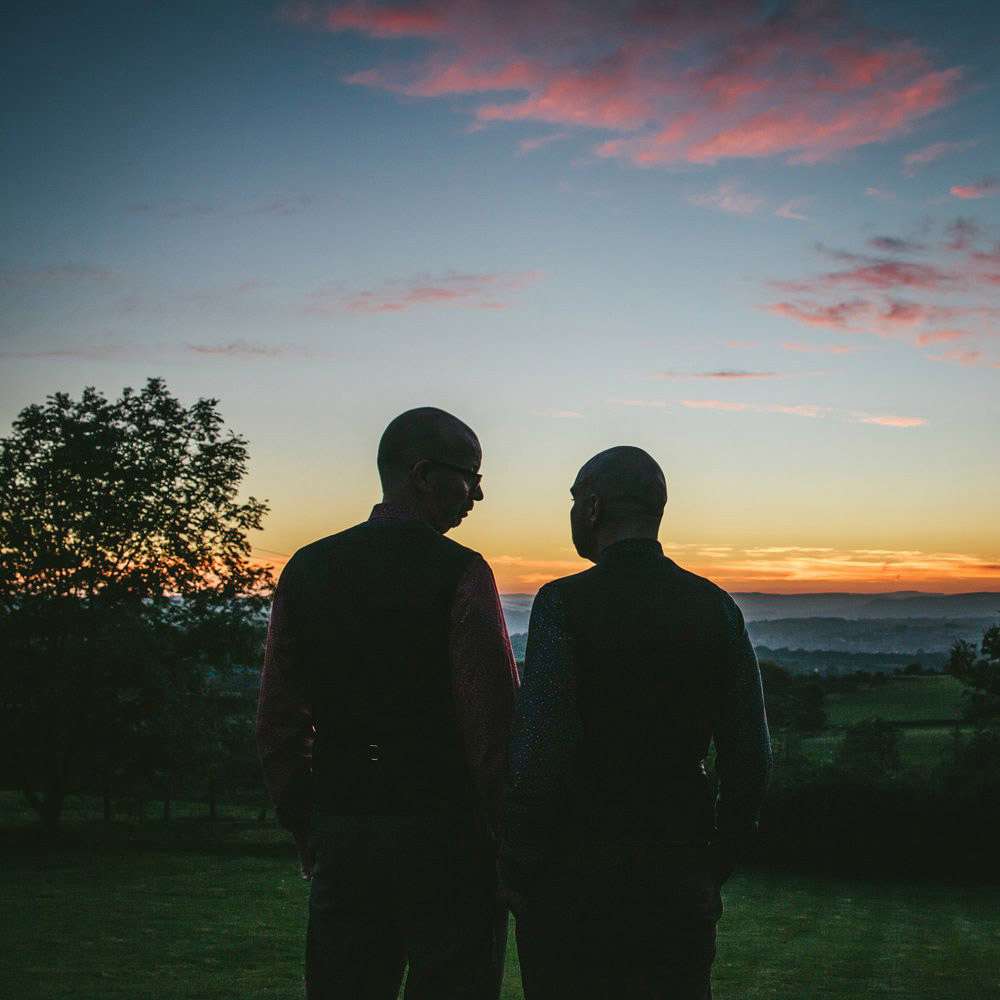 So inspiring! Thank you to Alastair & Lee for sharing their wonderful wedding with us today.