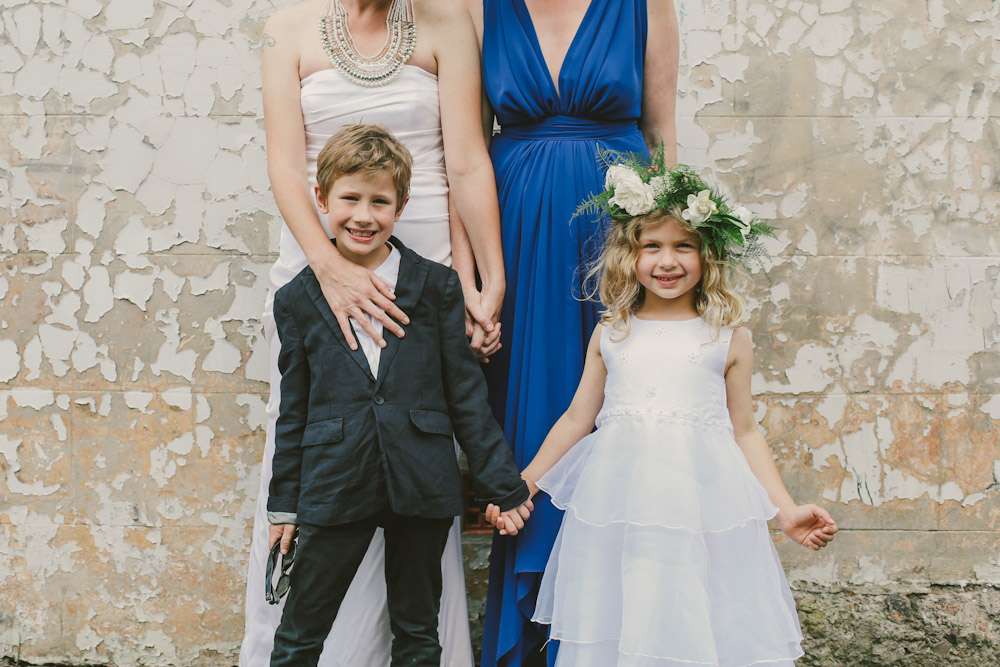 Bookworms Stacy & Jo selected Maynard's Café, upstairs at Berkelouw Books in Newtown, Sydney as their venue. Although they hadn't hosted a wedding there before, the café were wonderful to work with and really helped the girls put their own stamp on their day. Obviously having a book shop as a backdrop made picking a theme pretty easy. With old books on the long table and books as favours for each of their guests, it all worked really well together.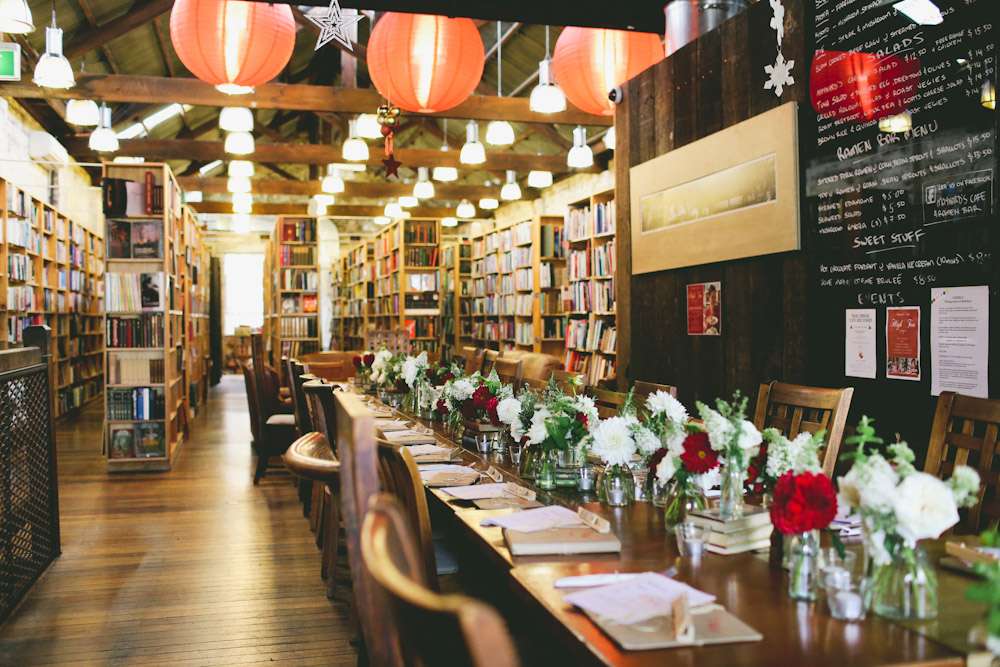 "The old books as favours were wrapped in brown paper and string," Stacy began. "They were quite ridiculous, on topics like cooking with gelatine or maintaining different types of lawn grass. There was one of poetry about cats, a German picture book of ET and one on unique napkin folds. In the wedding program we encouraged swapping with table neighbours and they ended up being a great hit and ice breaker."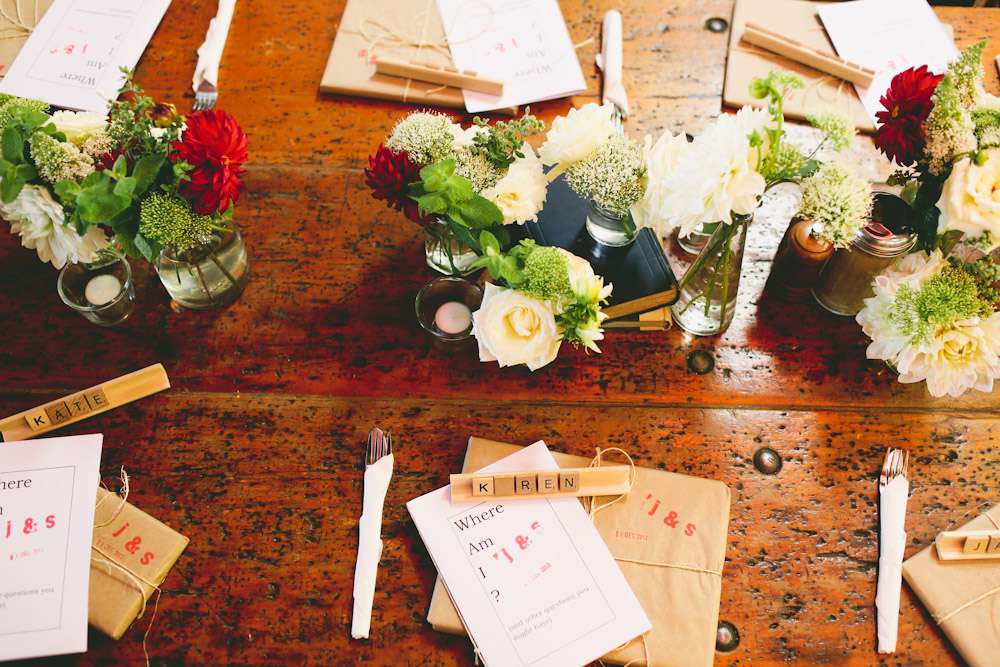 "Lots of people have commented on the styling of our wedding, but we really didn't set out to make a style statement. We found a beautiful venue that hadn't hosted a wedding before and took a chance on it. Then we hired a very good florist to make the room look even more beautiful and a talented photographer to get pictures of it all. All of the little details – the Scrabble name plates, the soup cans, the typewriter, how we walked up the stairs with the kids to the song 'Run' by Ben Kweller  –  that was all just stuff we like."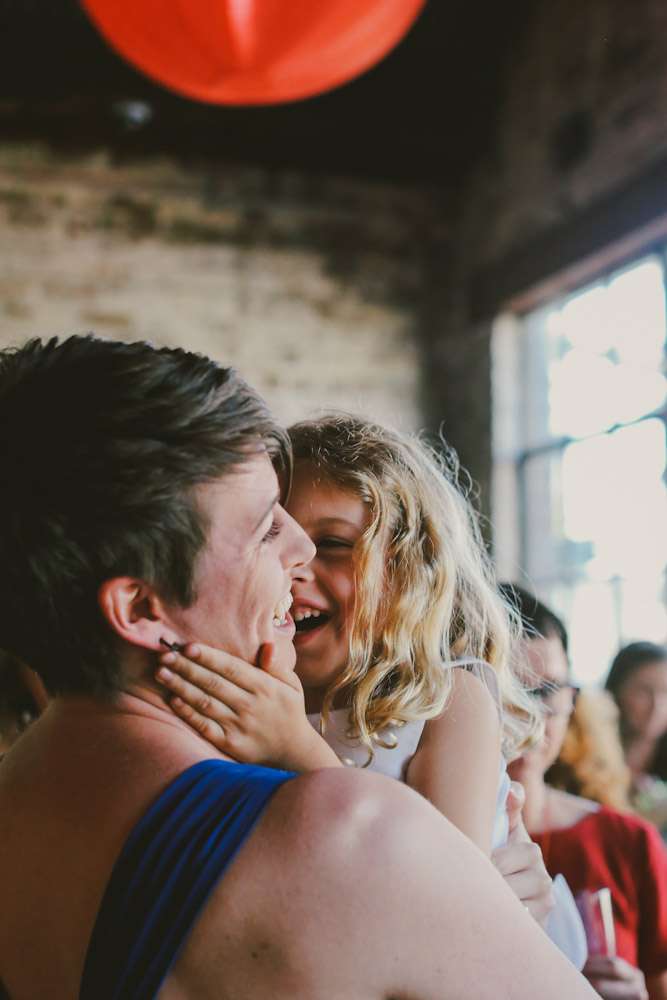 "As a same-sex couple in Australia we're not legally able to marry in our own country, something that's pretty ridiculous to us and all of our family and friends", she continued. "We decided to counter the ridiculousness by completely ignoring it and getting married anyway!. It was great. We plan on doing it legally in Spain later in the year."
"We loved every minute – the ceremony was beautiful, the venue was amazing, the kids were delicious and everyone had a fantastic time", Stacy concluded. "It was all perfect. There were a few stand out moments: When we entered with the kids for the ceremony everyone clapped and cheered. It was a beautiful, spontaneous outpouring of love. I had worried that the kids would be crazy, but they were so lovely."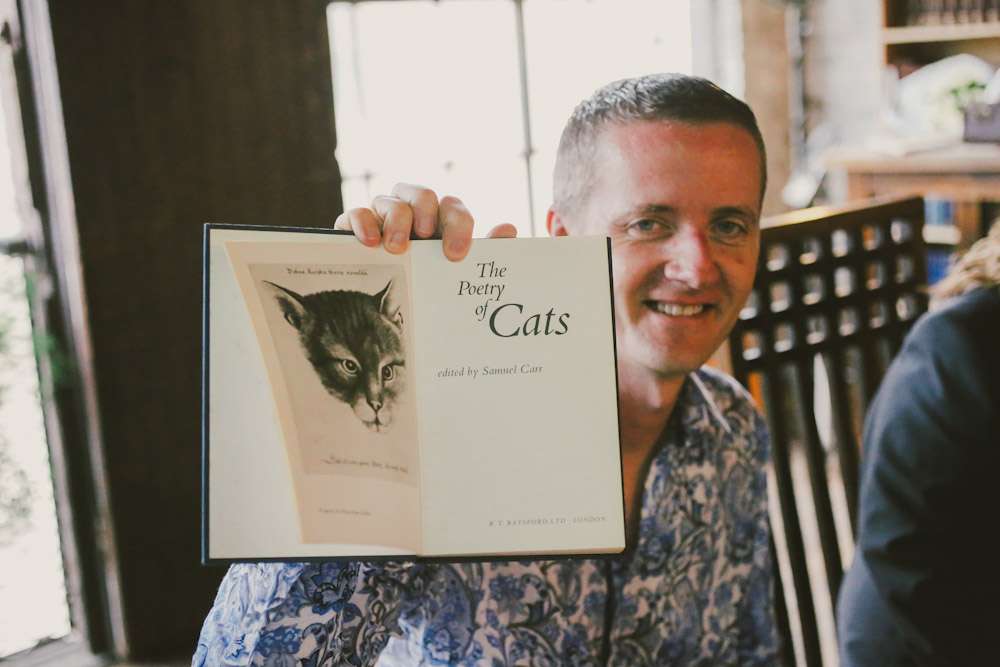 "My wife's sisters and brother sang 'God Only Knows' by the Beach Boys which was beautiful, and there was lots of unexpected dance floor hilariousness. My kid sister and Jo's mum did lovely readings. We hadn't planned a first dance but everyone ended up hounding us to do one, so we danced to the next song that came up on the iPod  It was Bonnie Tyler's 'Total Eclipse of the Heart' and we did a completely camp interpretive dance number. I also loved all of the impromptu speeches from friends and family, even the venue owner made one. He also cried a little. It was so sweet."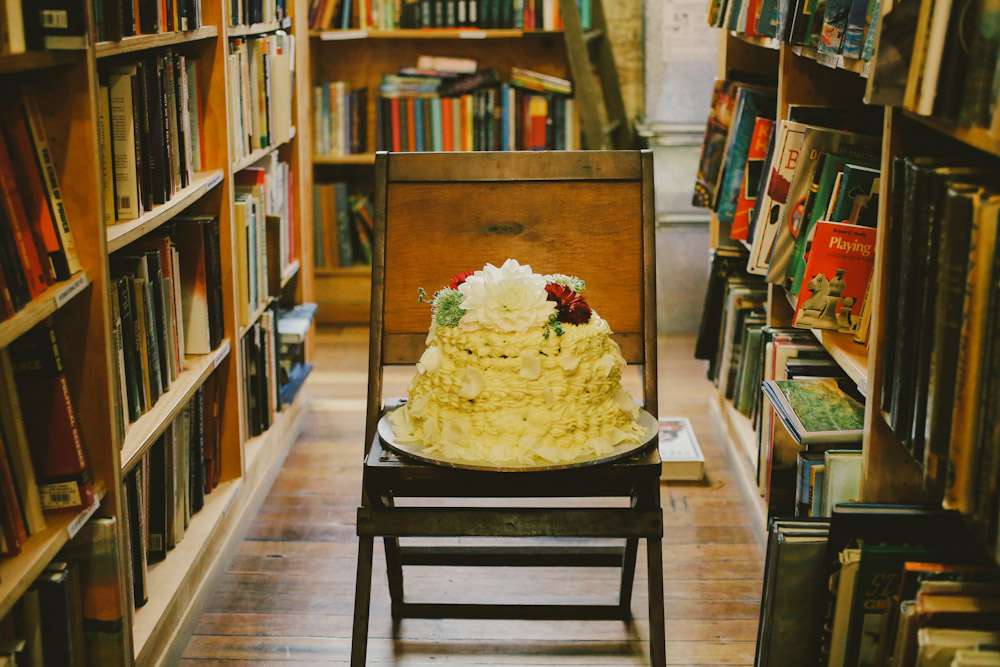 Gorgeous. Thank you Stacy & Jo for sharing your beautiful wedding with us.