As is customary at this time of year, I wanted to take some time to look back over the last 12 months and share with you some of my most favourite weddings, photo shoots and features. I think you'll be hard pushed to not find something that makes you go 'ooooh' amongst this lot. Enjoy a-reminiscing! I'll be back tomorrow with part 2 (there's too much to narrow it down to just one post!) I'm also taking this slow blog-time (I like to refer to it as 'Crimbo Limbo' (!) to ponder my ideas and plans for Rock n Roll Bride in 2010. I'll try and share my musings for the year ahead with you soon and would love for you to let me know what you think. It's all about you dear reader after all…
♥ 2009 started off with a bang, with this ridiculously fabulous 'Chicken Man and the Naked Chick' shoot and wedding. If you haven't had the pleasure of seeing this before, you certainly won't be disappointed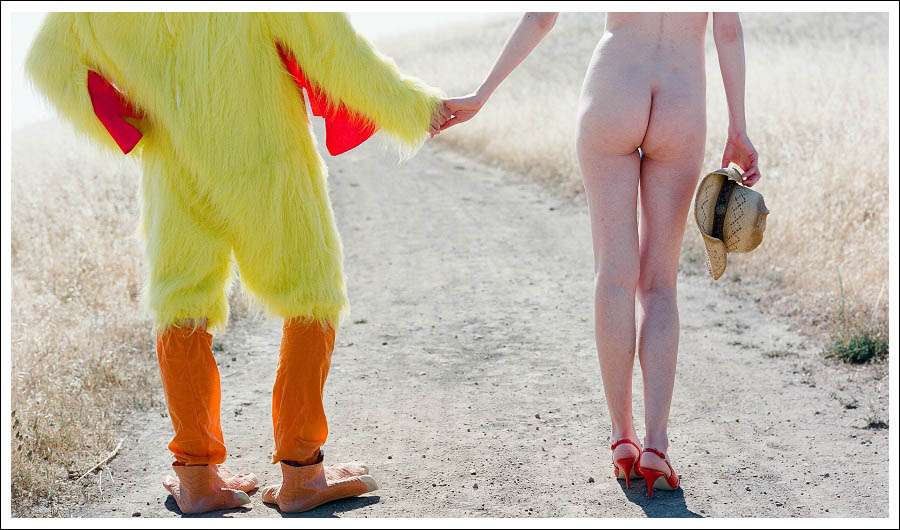 ♥ This magician and his wife's 1920s vintage styling was resoundly popular all over blog-land and may have even started the fake moustache revolution…it was certainly one of the first where I saw them used anyway.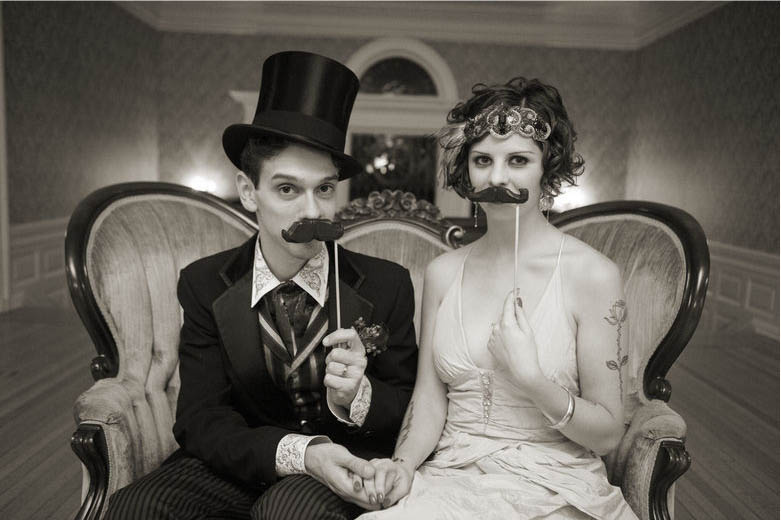 ♥ More vintage loving came my way with this 'Vintage Snow' wedding – complete with the bride looking every bit the glamorous lady in her circa 1947 Dior suit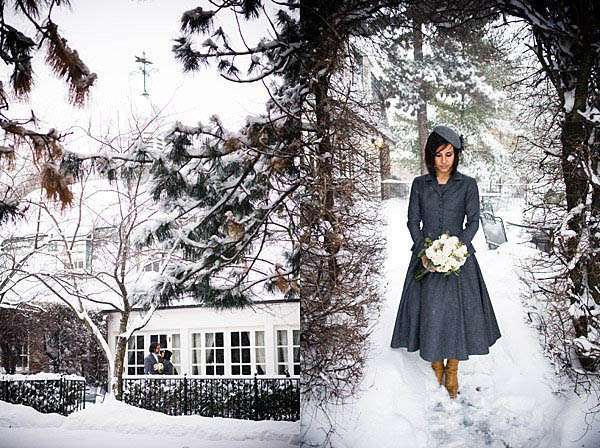 ♥ Still my favourite gown of the year..that multi-coloured tulle just sends me wild!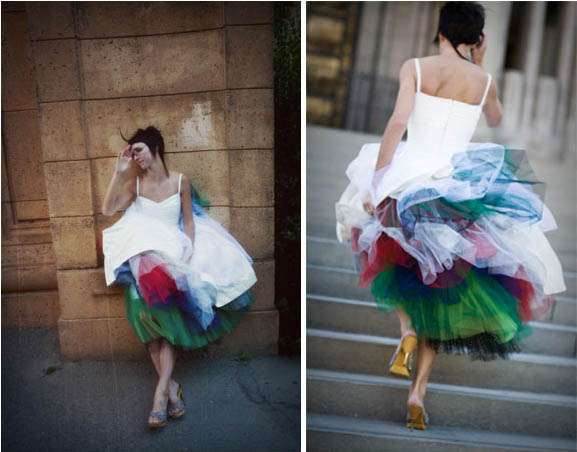 ♥ This diy, uber glam, crazy pink Marie Antoinette wedding still gives me chills…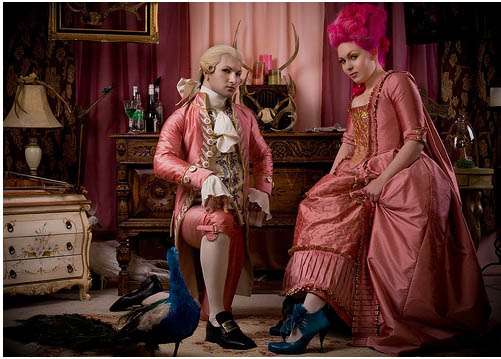 ♥ Crazy, fun, ruffled, ghetto-blasters and dancing!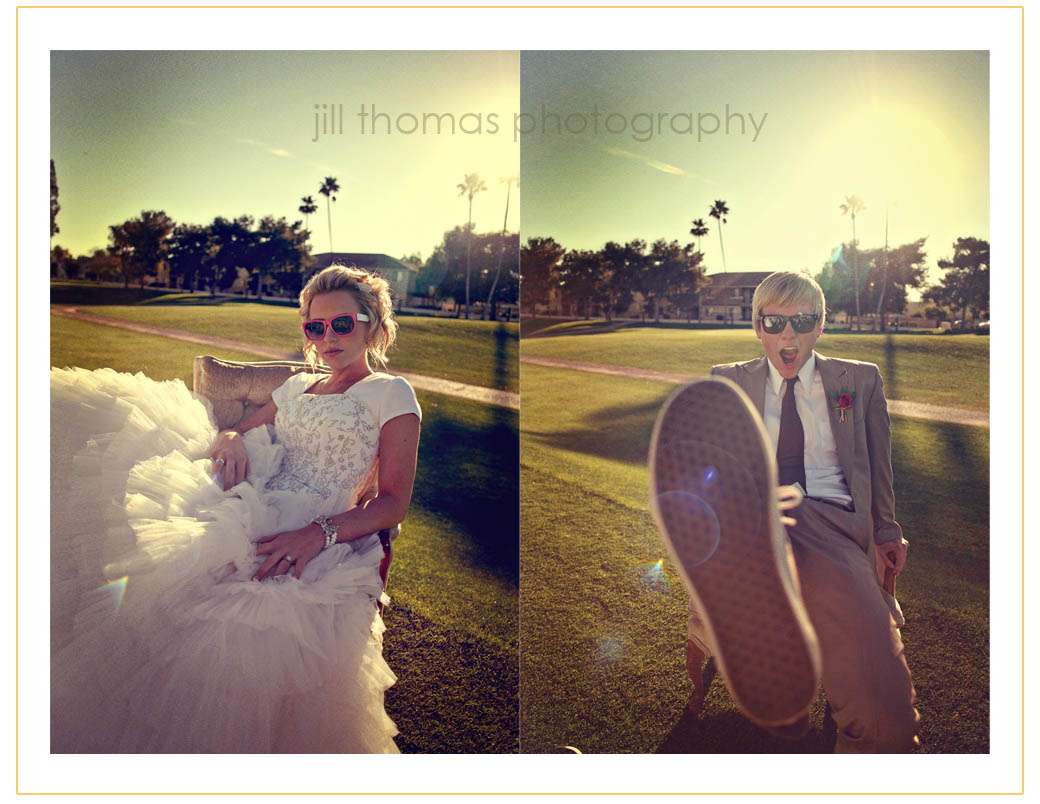 ♥ These Brits in New York showed us how it should be done. I loved Stephanie's super stylish grey dress and quirky glasses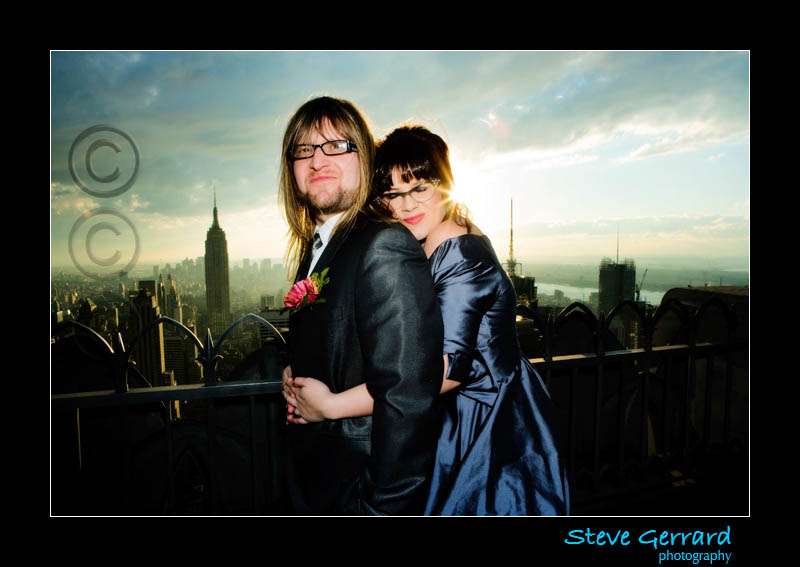 ♥ Can you believe all the awesome stuff I've posted so far and I'm only up to March! Brent really rocked the groom style this year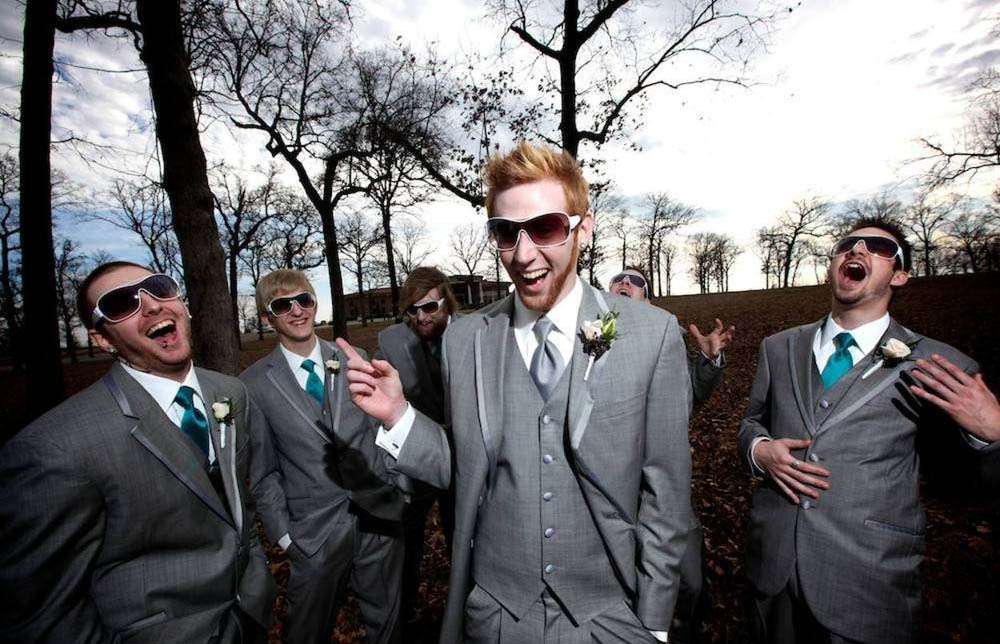 ♥ Banjo & Sarah and the MangoRED boys literally changed the way I viewed wedding photography. Actually blown away…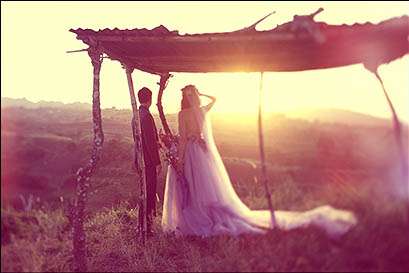 ♥ This sweet Alice in Wonderland themed wedding rocked the blog back in April. Don't you just love all the diy details?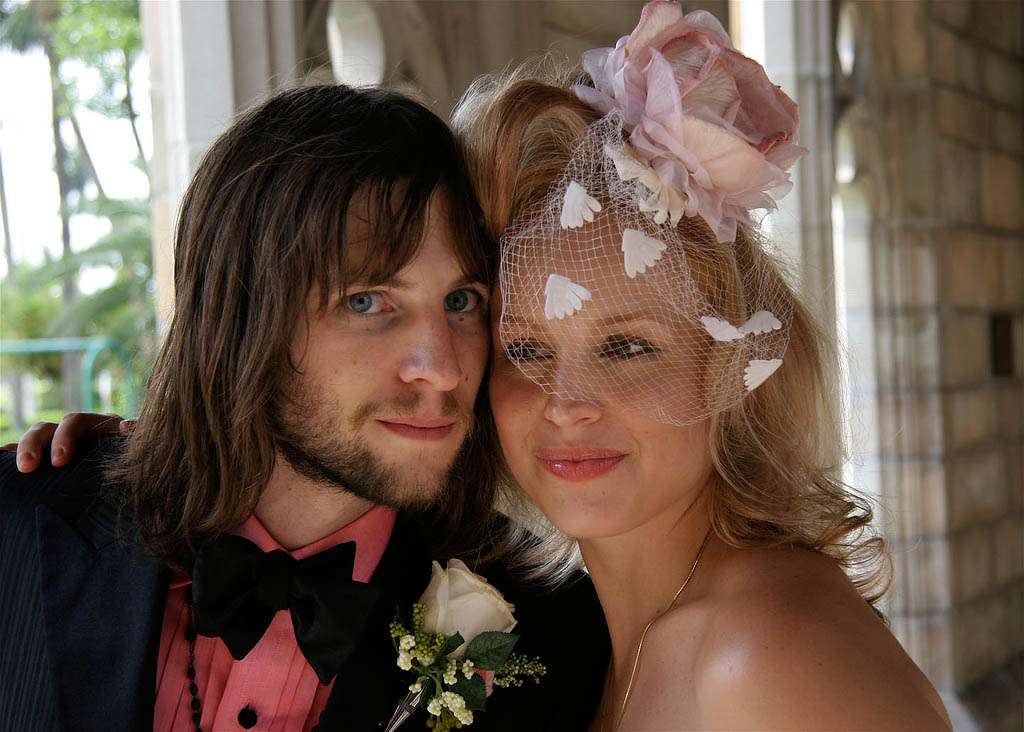 ♥ Danny & Dena's wedding almost brought a tear to my eye (I'm a bit emotionally stunted about such things) but their story was so touching that I even did a follow up interview with the couple. Amazing.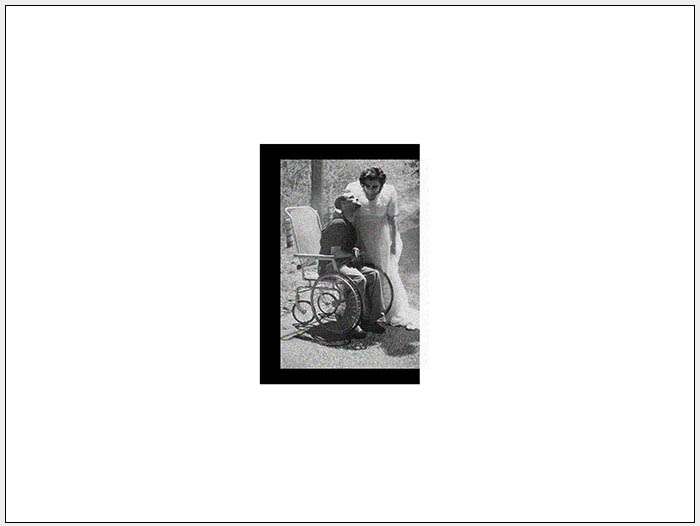 ♥ This handmade, carnival wedding made massive waves all around blog land too this year. You can see why!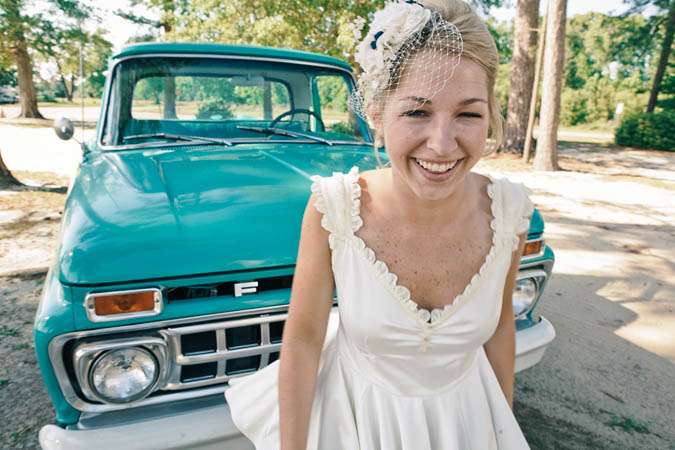 ♥ Oooh ooh ooh I cried when I saw these. My favourite kind of wedding – bad ass, oozing with attitude and tattooed to the max!
♥ The old school charm of Naomi & Ian's wedding was crazy-inspirational…and the vintage processing on most of the images only added to the perfection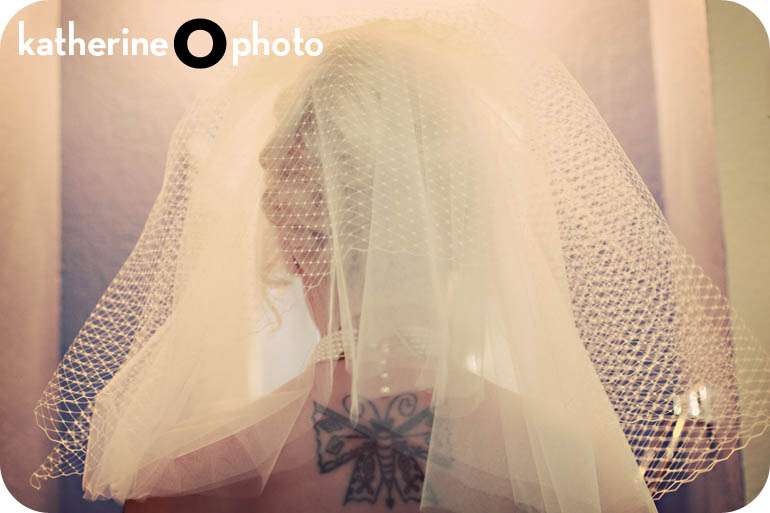 ♥ This double whammy hit me in the face like a steam train! Jess & Dana's Australian engagements, video and wedding images sent me a little doolally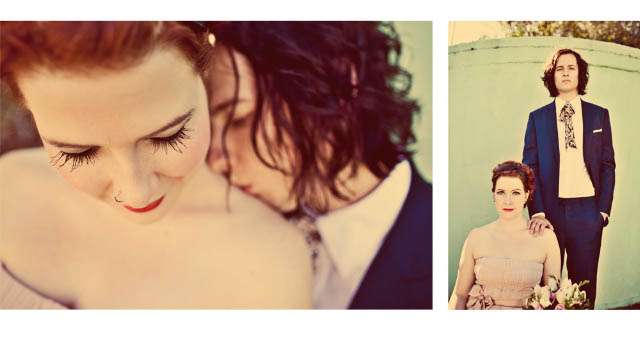 ♥ This detail heavy, designer inspired, beach wedding exploded onto blog land in June. Oh how we loved every single thing about it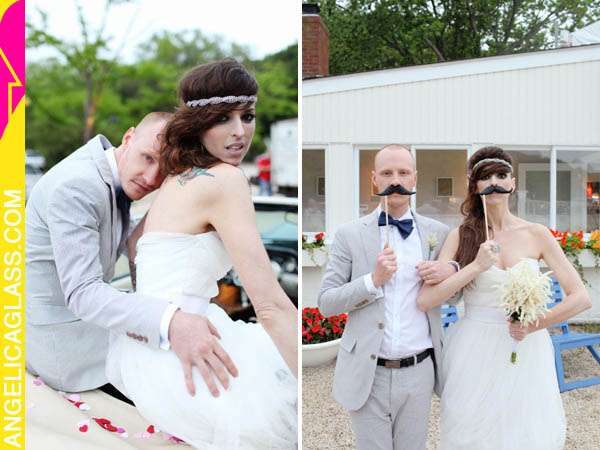 See what I mean?! And I'm only up to June with these little babies. Stand by for part 2 of the epic images that graced the pages of Rock n Roll Bride in the second half of 2009…you lucky lucky things! What were your favourite images/weddings/photo shoots of the year?