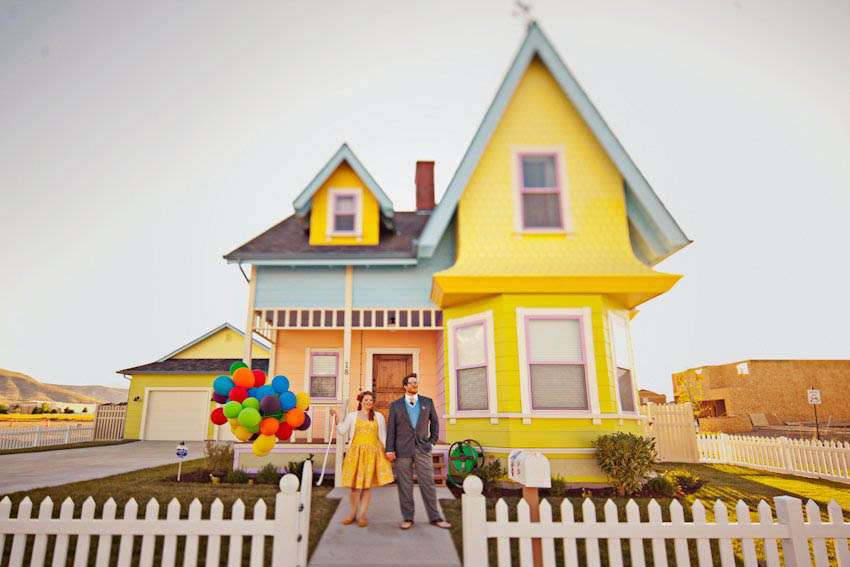 Photography Credit: Blue Lily Photography (Full shoot coming up soon!)
I'm often asked by wedding photographers what I look for in engagement shoots. You see, unlike many wedding blogs I actually feature very few pre-wedding shoots – in fact since January this year I've actually only featured 30 (out of approximately 780 blog posts in total!)
So why do I feature so few? Now don't get me wrong, I LOVE engagement shoots and I am a strong advocate for every single one of you having one before your wedding. They not only help you to get to know your wedding photographer before the wedding, but they give you a practice run for what it will be like to be photographed on your big day. For most of you, your wedding will be the first time you've been professionally photographed so you're likely to be nervous. A pre-wedding shoot will help you to a) see that it's actually not that scary and b) relax you about the whole thing before the wedding.
Now, don't kill me, but the thing with engagement shoots is that often they are a lot more interesting to the actual couple and their close friends and family than to anyone else – i.e having a simple shoot of you and your beau is amazing for you guys and will give you some fabulous photos to put on your wall (or display at your wedding – I love this idea!) However to people that don't know you, or anything about your relationship, seeing yet another anonymous couple frolicking in a field or enjoying a vintage picnic is, forgive me, a little dull.
…OK maybe 'dull' is the wrong word actually…overdone would be better. On Rock n Roll Bride I want to inspire my readers with new ideas, and let's be honest, we've all seen these kinds of photo shoots before haven't we?
My job as a wedding blogger is to share inspirational and aspirational wedding related images and not all engagement shoots fit that criteria. (Again, I am going to repeat myself on this one because the last thing I want to do is offend anyone that's having a vintage picnic engagement shoot…seriously, at the end of the day, who cares what I think!?)
This is actually quite a hard post to write without making you think 'Oh Kat's an engagement shoot snob and if it's not good enough for her shes not going post it.. that must mean that my engagement shoot is crap. My God she's such a bitch…' So I'm just going to reiterate one more time that this is the not the case at all and the only reason I'm actually putting this down on paper is because I've been asked the same question by wedding photographers so many times.
Anyway, I started thinking, after being asked this same question again last week, what it really is I look for. It's actually pretty hard to put into words what exactly it is that makes me go 'OMG that's amazing' except to say that I want to see something different and something inspiring. It can be a little crazy (remember this zombie engagement shoot?) or it can be sweet and tender, but ultimately it needs to be creative, inspirational, different, unique and a true reflection of the couple. If you and your fiance regularly go on picnics then maybe a vintage picnic theme is for you…however if you've just seen the idea on wedding blogs but you're more of a minimalist, elegant and modern couple, why do you want to have photos of you drinking out of mismatched teacups and devouring cupcakes?
As I said, it's hard for me to put into words why I pick the engagement shoots I do, so I thought I'd share some of my all time favourites to give you a visual idea of what I like. Ultimately it's about creating a shoot that reflects the couple and their relationship in a creative and often exaggerated way…
♥    ♥    ♥
I loved the unusual location and the bride's incredible vintage dress and hat. The groom used to spend his Summer's at this place (it's his Grandmother's house) so the location evoked real sentimental feelings for the couple.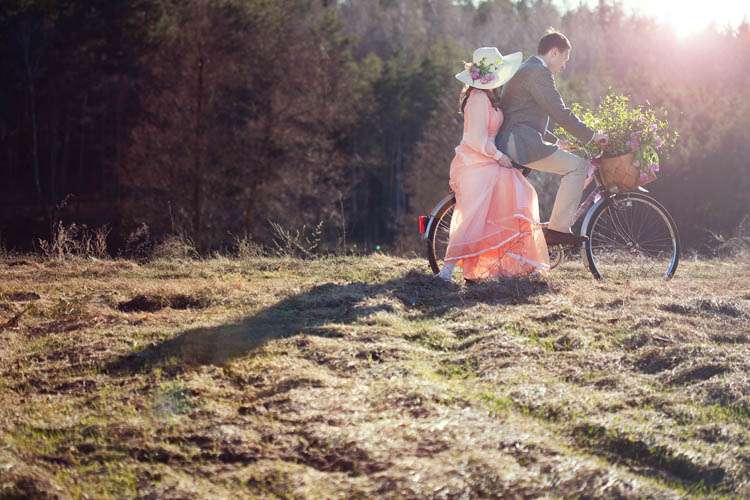 Photography Credit: Svetlana Batura. See the full shoot here.
Zombies! this was the first zombie shoot I saw (I've seen a few copies since) but as the first one it was a really unusual, crazy and funny idea. The execution was also exceptional. It's not tacky and the make up and styling is done perfectly.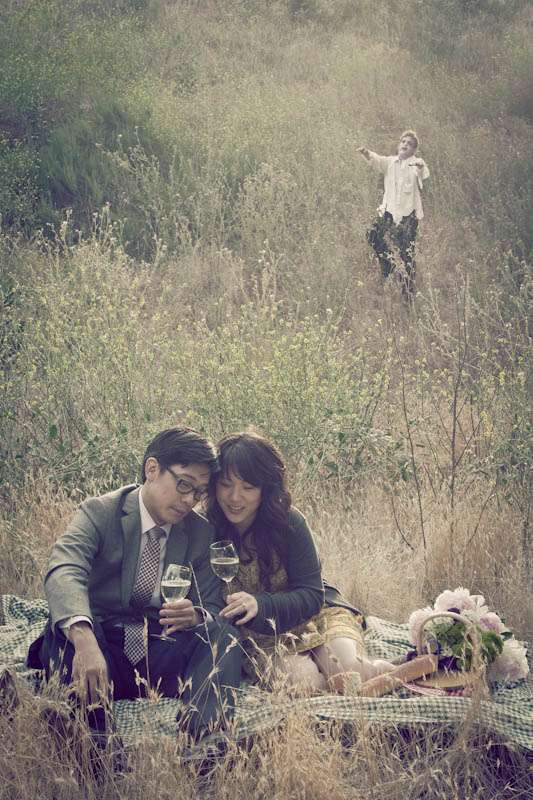 Photography Credit: Amanda Rynda Photography. See the full shoot here.
The storyboard feel of this shoot made it a really substantial feature. The fashion choices were also unusual, cute and had meaning to the couple.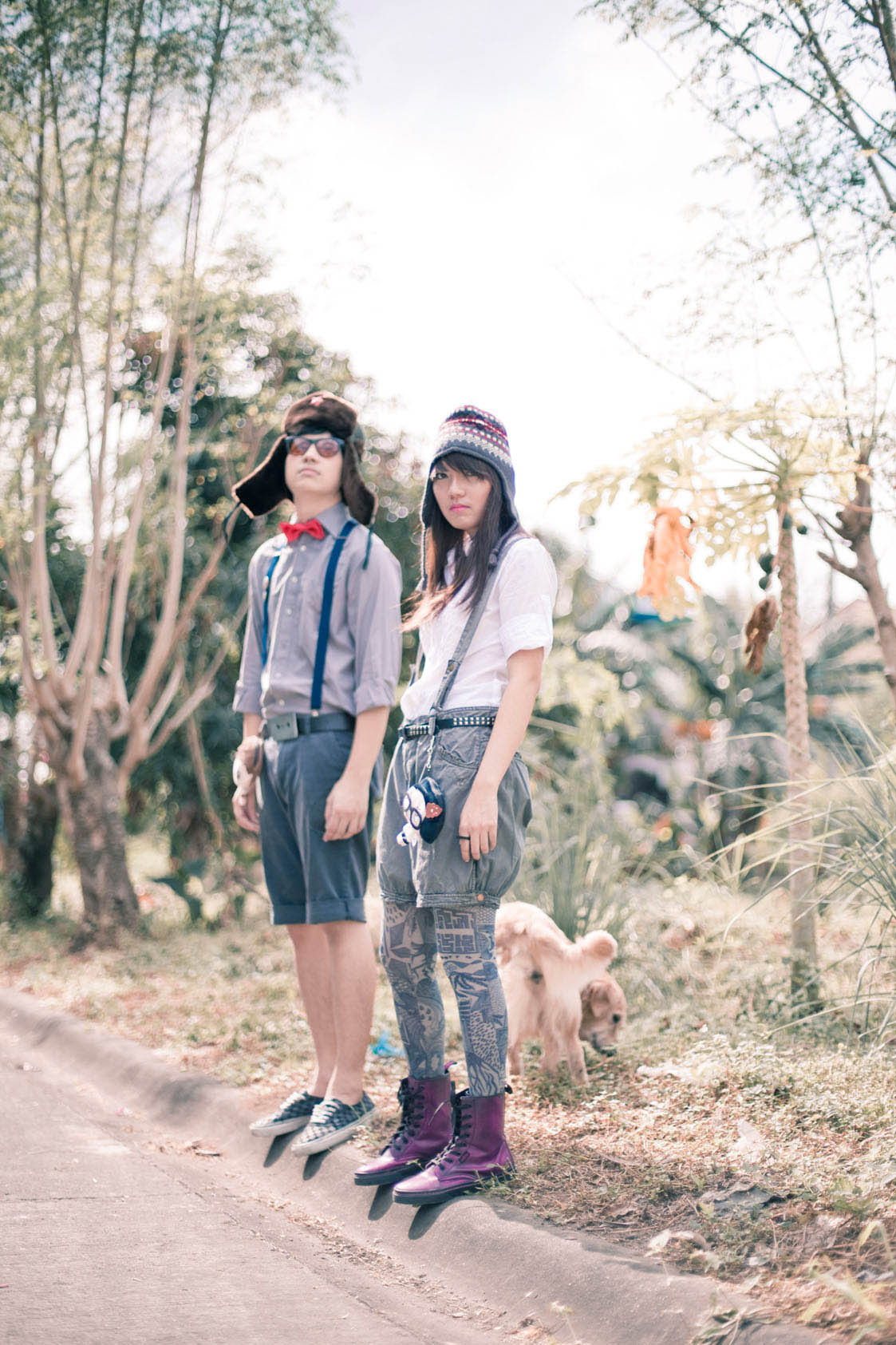 Photography Credit: Everywhere We Shoot. See the full shoot here.
Again, great styling from the couple and this is how the dress in everyday life – it's not just been 'put on' for the shoot. The bride owns a gothic cake shop so they had black cupcakes and they even had a smoke machine (which they also had for their wedding). Sold!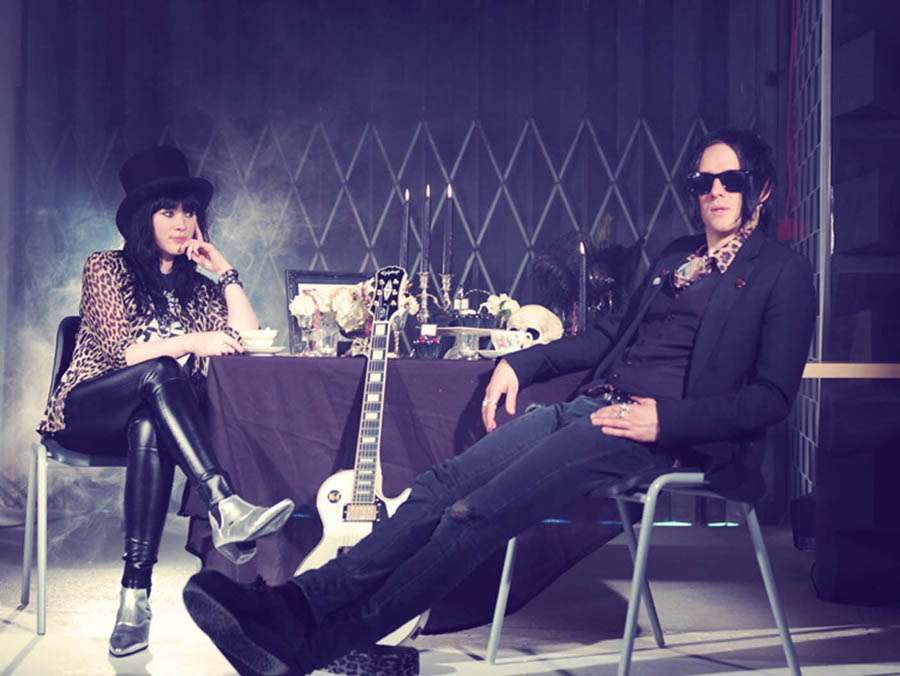 Photography Credit: Devlin Photos. See the full shoot here.
INCREDIBLE styling. They're dressed as flippin' fast food…The costumes are out of this world. It made me laugh and it shows that the couple clearly don't take themselves too seriously.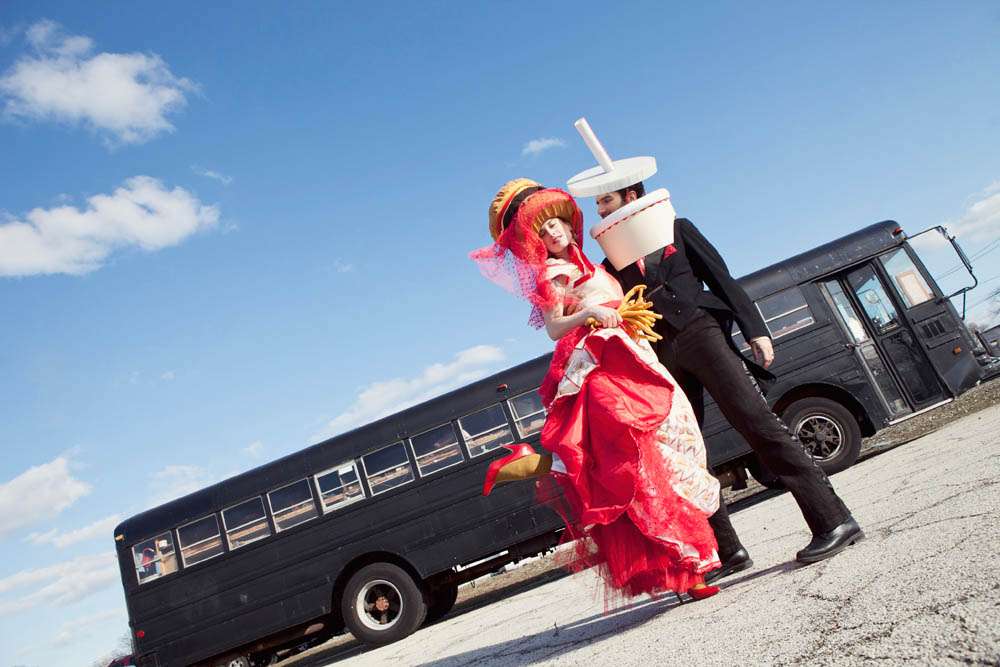 Photography Credit: Love Me Do Photography. See the full shoot here.
As you can see, I love a great costume and unusual ideas! Wolf heads in the snow? God yes…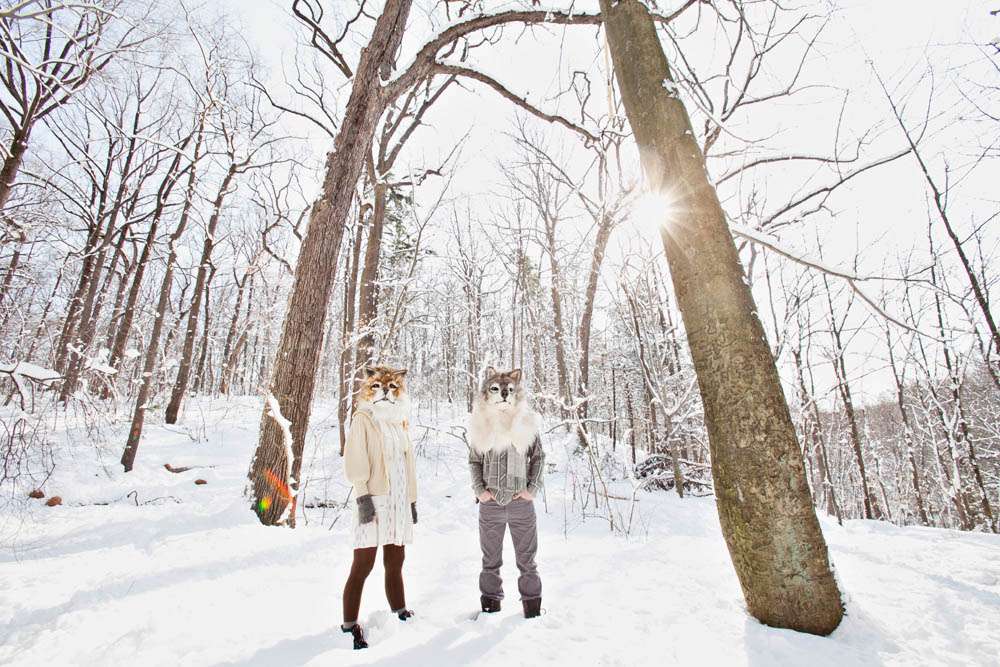 Photography Credit: Love me Do Photography. See the full shoot here.
Elsie & Jeremy clearly put a lot of thought into their gorgeous and creative comic book idea. Elsie is a DIY nut and the shoot tells the story of their relationship. So again, it really fits who they are as people.
Photography Credit: Arrow & Apple. See the full shoot here.
The urban and industrial setting really worked for this shoot and I love that they dressed up in outfits made of paper!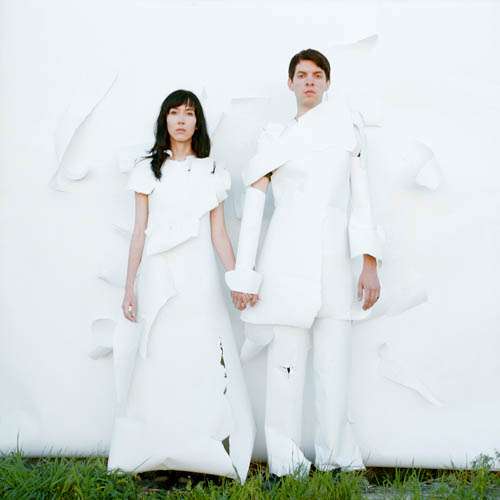 Photography Credit: Duston Todd Photography. See the full shoot here.
To see all the other engagement shoots I've featured, click here.
♥   ♥   ♥
So, what do you think? After all this blog is for you as much as me so I want to know your opinions on this subject.
Do you think I should post more engagement shoots?
Do the ones I feature inspire you or do you think I'm missing a trick by not feauring as many as I can?
Maybe you want to see more vintage picnics and couples in fields? Will you get anything out of these kinds of shoots or do you see enough of them on other wedding blogs?
What are your favourite engagement shoots you've seen online?
Go on, my opinions are nothing without yours…