I seem to be getting sent a lot of cuuute engagement sessions recently and this submission from Ashley & Stephanie of the gorgeously named White Rabbit Studios is no different. Amy & Randall had this fun and offbeat session in North Alabama with their friends and photographers (having photographer friends really is the best!) and I think they turned out great. I love how they did a dress up session as a bride and groom – cuteness indeed!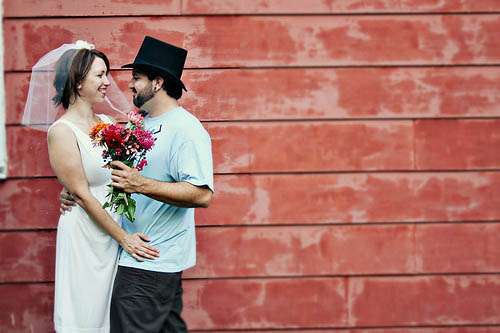 The two are very unique and Amy brought a slew of props to play with during the session. We swooned as Randall serenaded the woman he loves, and giggled as they kissed in between their sips on wine.
Thanks to all involved for sharing these with us. Simply stunning!
Credit: White Rabbit Studios