I am on a blogging roll this morning hey? Can't stop now though, I've got Keith & Rachel's amazing engagements to show you. The couple (who I swear to God should be models) will actually be getting married at the exact location of this shoot. Keith is a tattoo artist and did the awesome sleeve on Rachel's arm.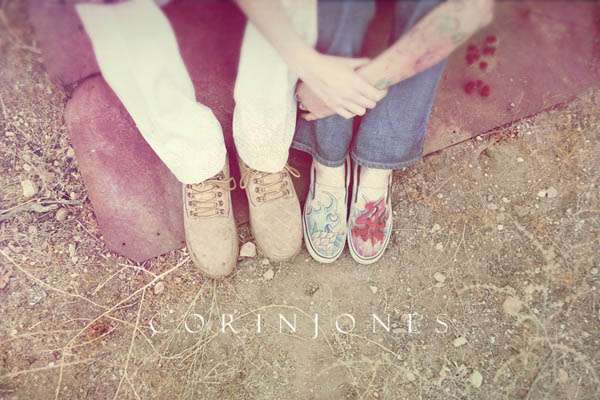 I was shocked to hear that Corin's photography had never been blogged before – it is stunning! I am super excited to be the first wedding blog to share her work with the world. I'm sure we'll be seeing a lot more of her.
I'd like to thank the gorgeous Michelle Of Oeil Photography for pointing me in the direction of Corin's amazing work and of course Corin herself for sharing this all with me.
Credit: Corin Jones Phototgraphy