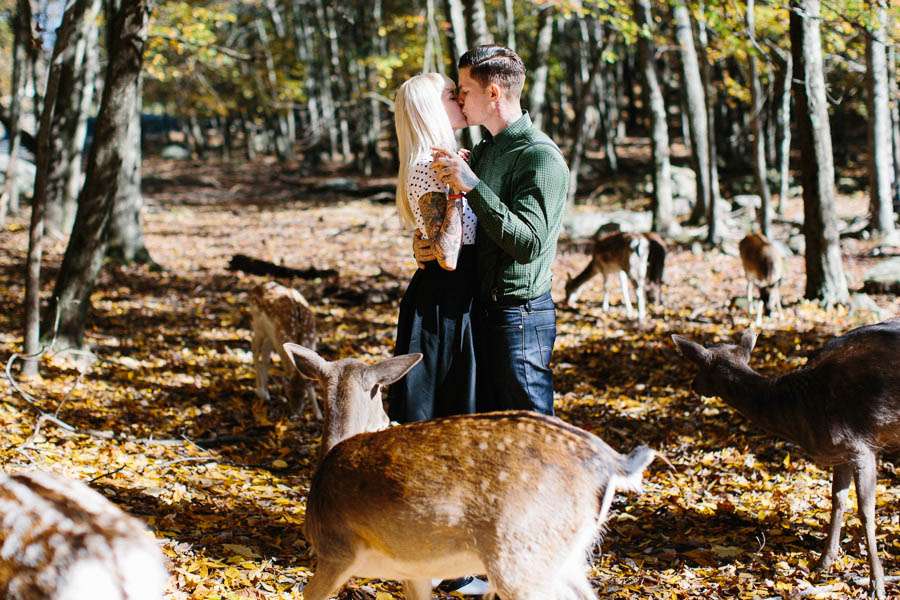 Meggi & Josh's engagement shoot may not be the most extravagant shoot I've ever featured but it's certainly one of the most beautiful. Have you ever seen deer so tame?! What gorgeous photographs to remember this special time in their lives.
This romantic pair wanted some equally romantic shots to commemorate their engagement. They chose wedding photographer Zac Wolf as they loved his laid back style. "I knew that Zac would be able to pull-off the romantic but fun look we were hoping to capture for our pictures", wrote the bride-to-be. "He helped us relax because even though Josh and I are not strangers to being in front of the camera, we were still nervous for the session. Zac helped us have fun and laugh so that in the end, we have pictures that perfectly encompass our relationship."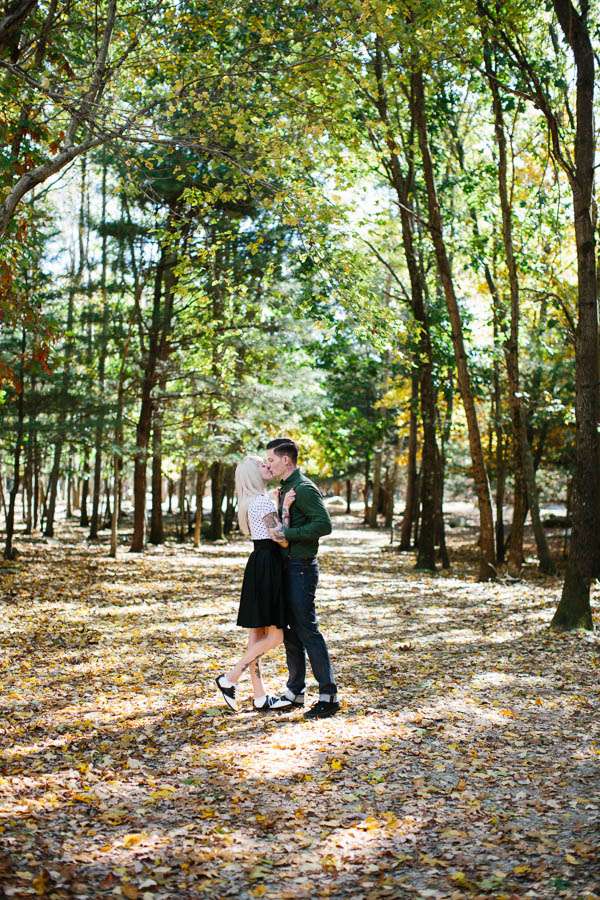 "I'm a self proclaimed Disney princess who found her Prince Charming and wanted our engagement pictures to portray that without the cheese factor", Meggi continued. "The Massachusetts fall leaves, the pond and friendly deer made the pictures look like they came right out of a fairytale. Each picture captures our playful love so well."
"At first, the deer were skittish but as we stuck around they became more bold and began to come right up to us for treats and petting". she continued  "They became so comfortable that they began to follow us through the trails. It led to a magical atmosphere that every princess dreams of."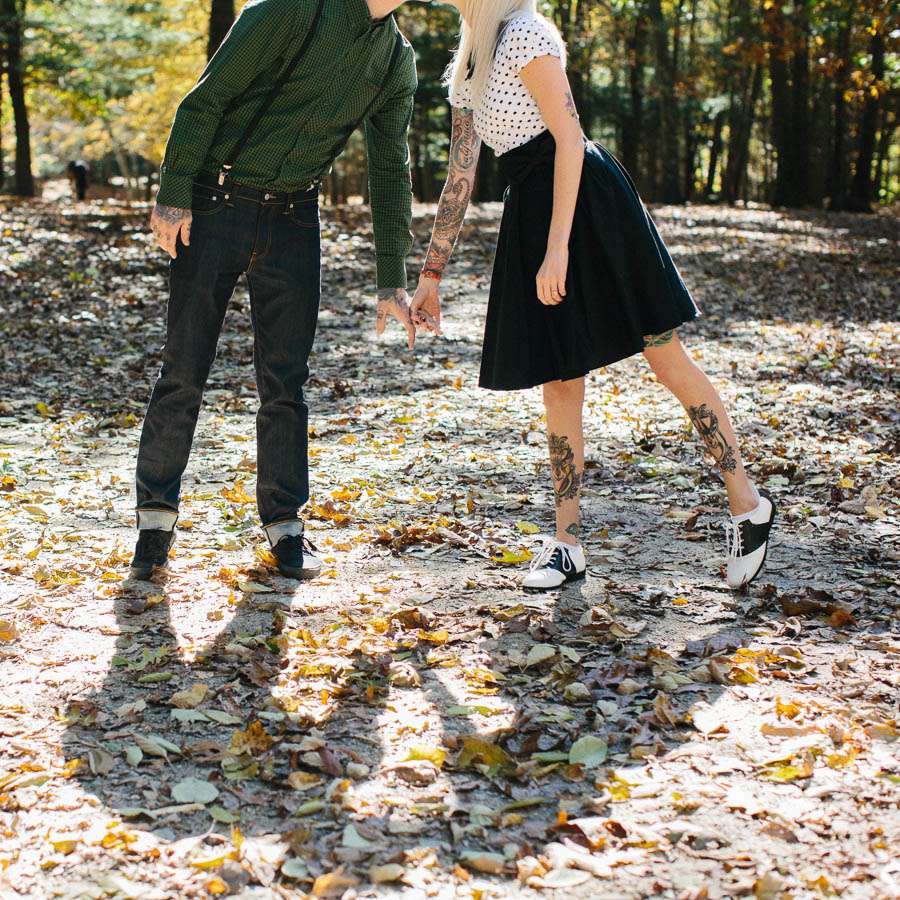 Gorgeous! I can't wait to see their wedding already. Thank you Meggi & Josh and wedding photographer Zac Wolf for sharing with us today.
Supporting Cast
Photography Credit: Zac Wolf Photography
Location: Deer Forest at Southwick Zoo