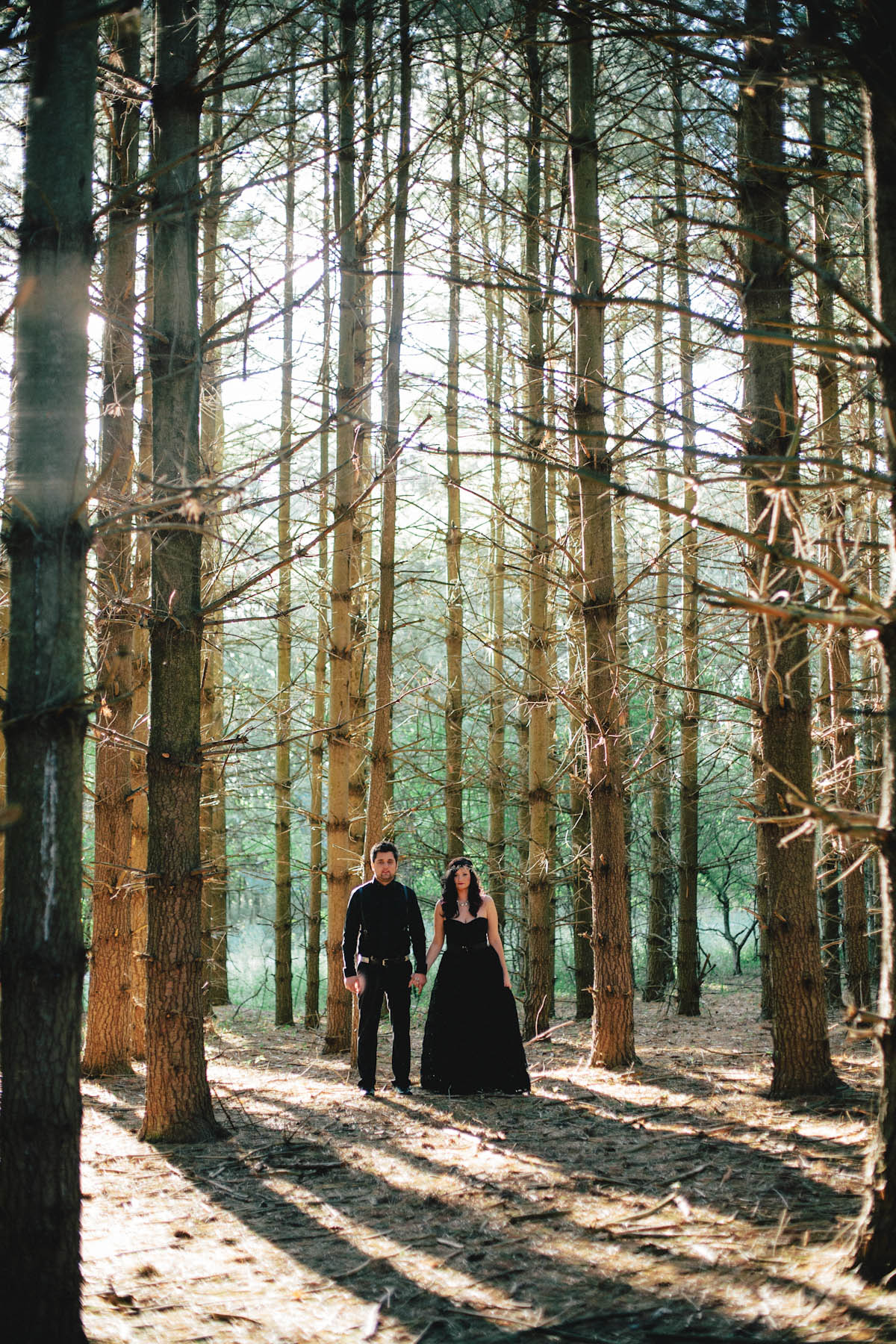 I do love winter wedding inspiration, but more than that, I love winter inspiration that's a little bit more edgy. Gothic even. To me, winter is the perfect opportunity to embrace your dark side.
And for their engagement shoot, Adriana & Ben wanted to to just that as well. "I wanted to really go all out and embodied the darker side of us for our engagement shoot", Adriana explained. "We really weren't trying to be 'dark', we were just trying to be true to us.  My fiancé is a musician and I am a event creative director, so I really wanted our passions to be apparent in this shoot.  I wanted to create an enchanting feeling and our own little creative fantasy."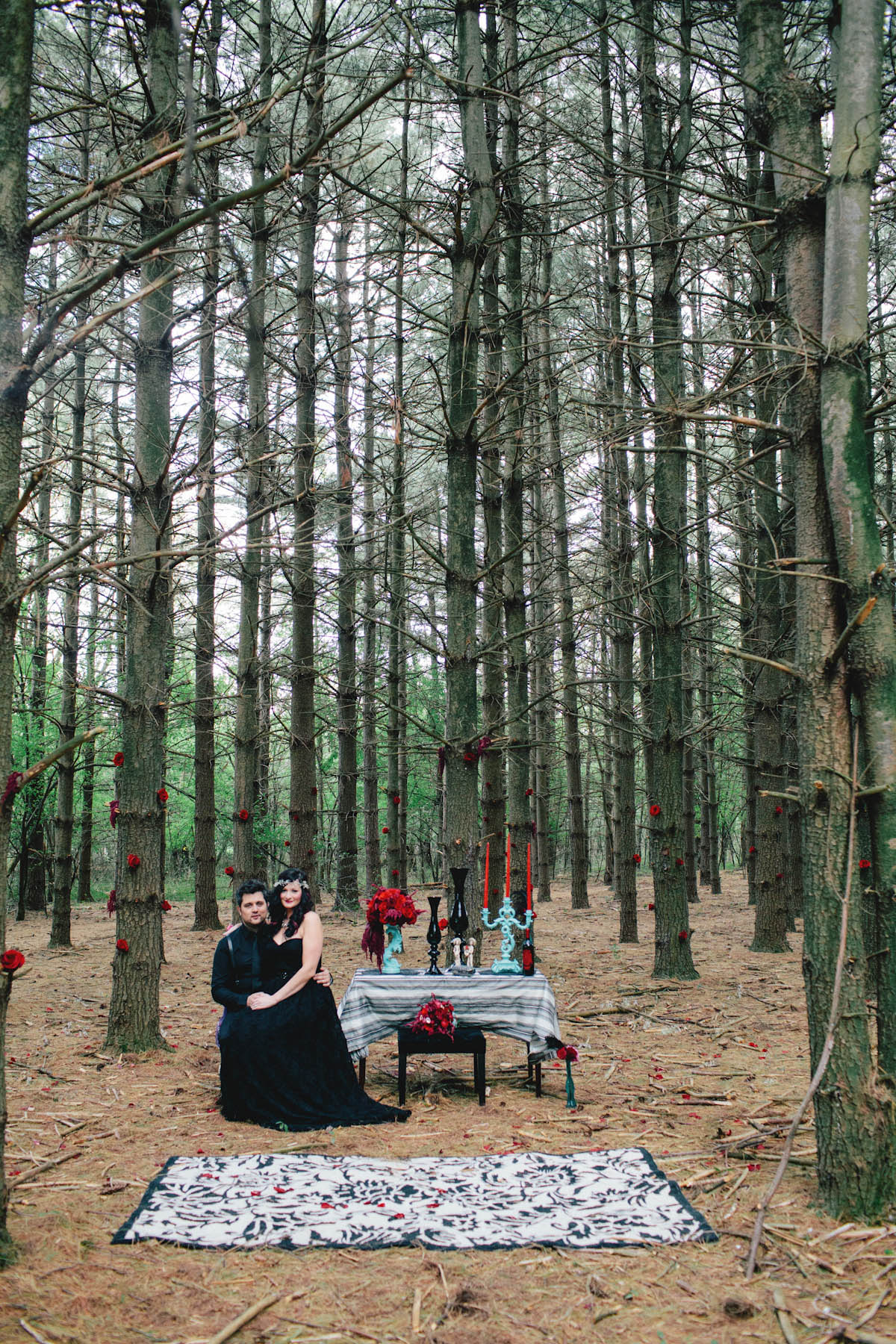 "I personally put together all the decor and we had to cart it all to the location site.  It took us about a 25 minute walk on a trail into the forest to get to the right location. The location was so enchanting.  While setting up our vignette, I decided to attach rose heads to each of the trees in the background to add a dynamic touch.  Overall, I feel that this shoot really pulls from all of my influences in music, fashion and art such as, Tara McPherson (artist), Alexander McQueen, the Foo Fighters and Shiny Toy Guns.  It also is influenced by our favorite show, Game of Thrones."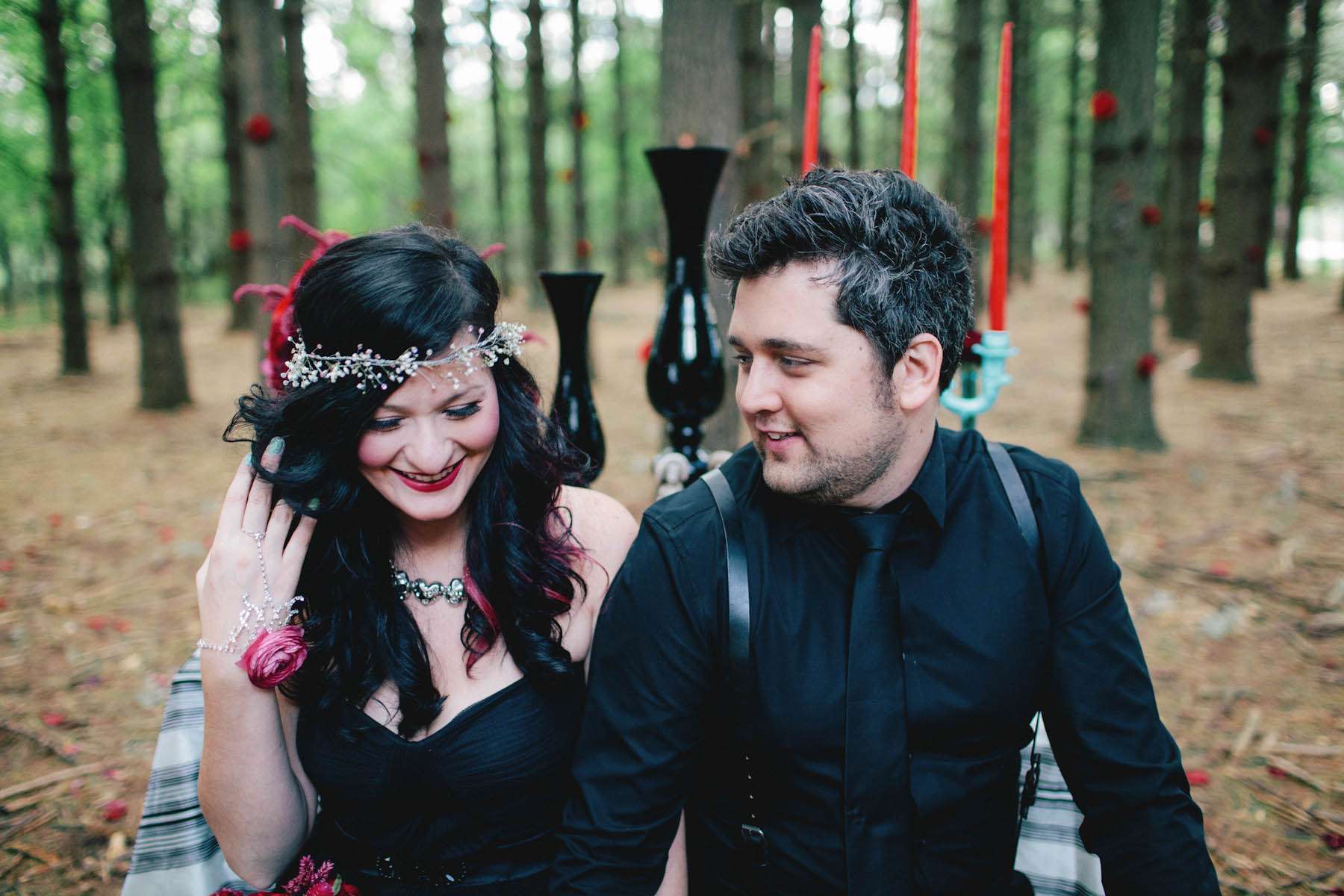 "This whole shoot, really turned out amazing.  We have our photographers to thank for their skill and expertise.  It was enchanting and a ton of fun shooting it.  It'll be a day the love of my life and I will always remember."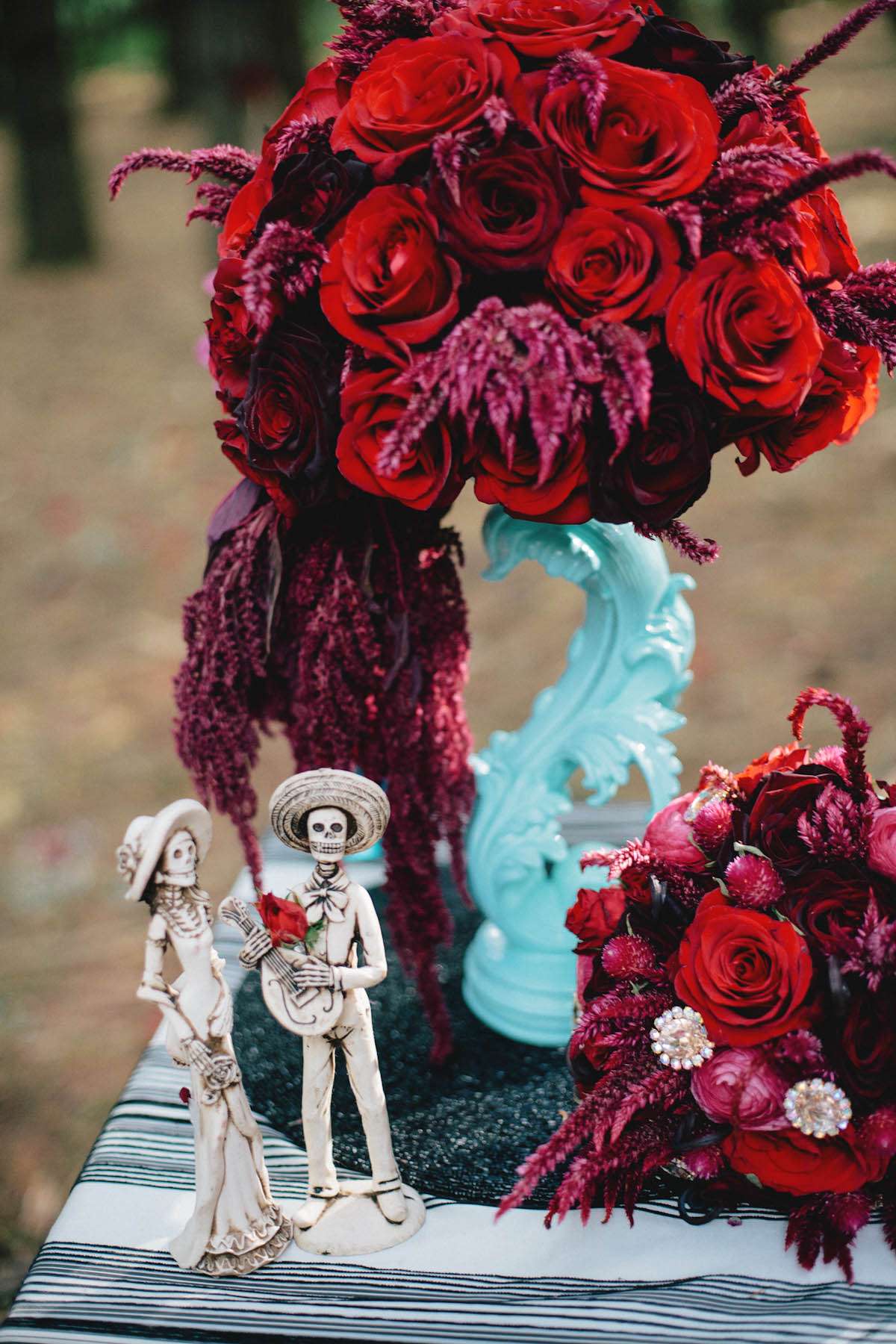 Gorgeous! Thank you to Adriana & Ben and their photographer Jason Curescu for sharing with us today. Will any of you be embracing your dark side for your engagemeet shoot or wedding?
Supporting Cast
Photography Credit: Jason Curescu Photography
Styling & Flowers: Adriana of Life Made Pretty (bride)
Bride's Dress: Adrianna Papell
Bride's Necklace: Marc by Marc Jacobs
Groom's Outfit: H&M