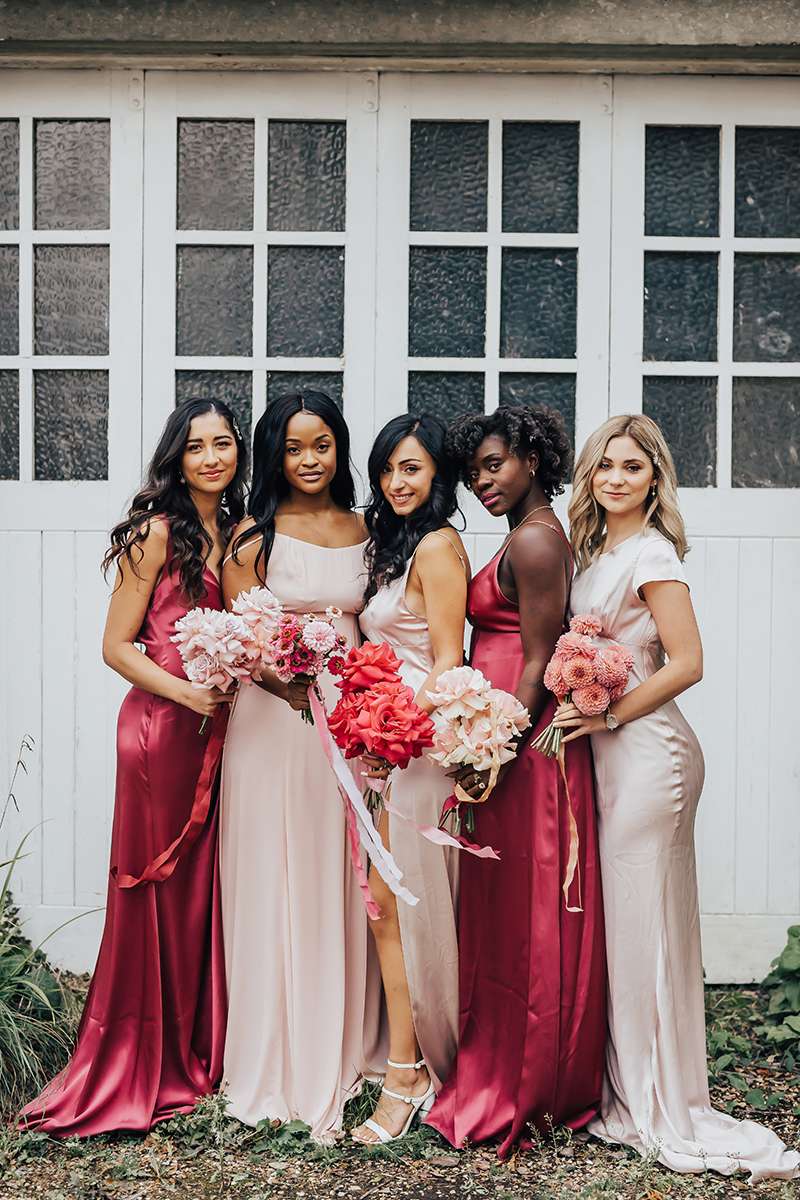 Our real bride columnist Rachel got married in September this year. We're following her journey of planning a feminist meets rock n roll wedding.
I'm sad to say I'm the only person I know who has ever been "fired" as a bridesmaid. I was eighteen and the bride was in her early twenties. As the big day came closer, I realised I was expected to pay for my own no-so affordable bridesmaid dress, shoes, hair, make-up, travel and accommodation over the wedding weekend, and for the hen weekend, including all the activities and meals out. I absolutely could not afford to do this, and neither could one of the other bridesmaids who was also in her teens.
I constructed a careful message to the bride, explaining that we simply didn't have the money and asking if we could maybe talk on the phone about how to make it work for everyone. Minutes later, I received an all-caps response telling me "THIS IS MY WEDDING DAY!!! NOT SOME BIRTHDAY PARTY!" and that I needn't worry because I was no longer welcome at her wedding… "OR HER LIFE!".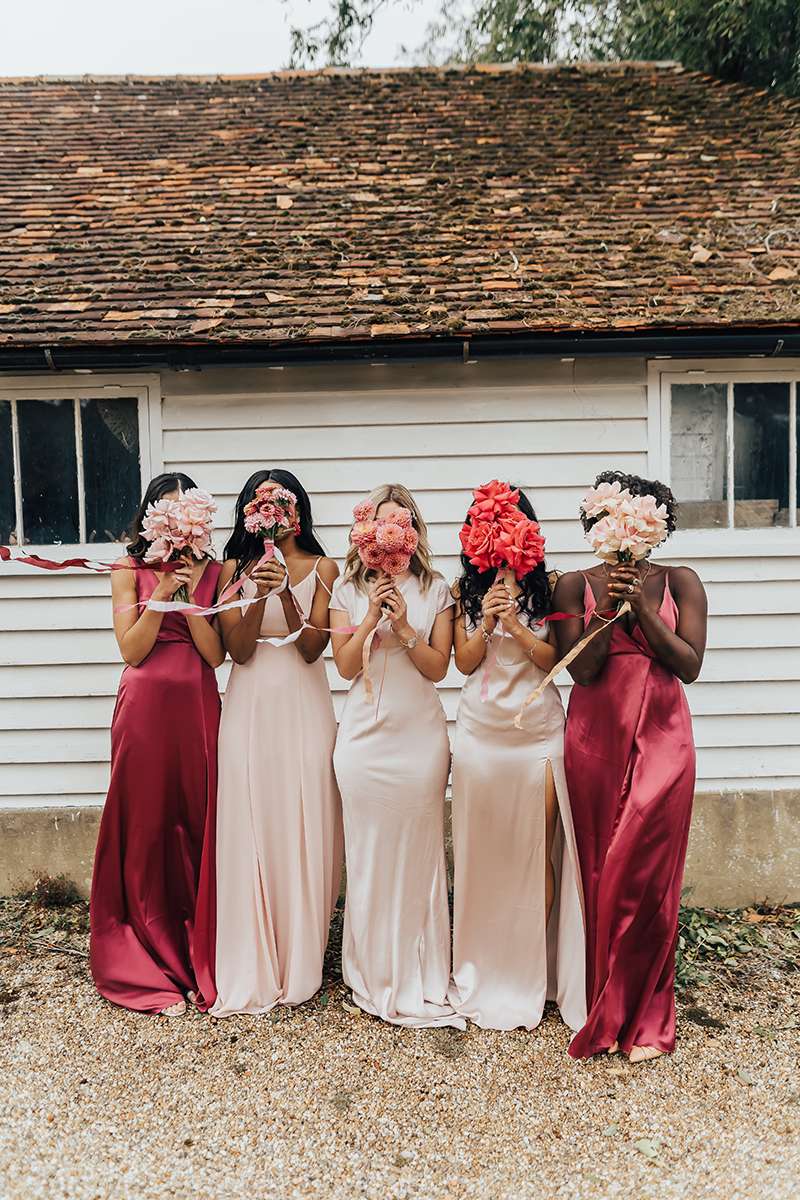 When I responded, she didn't reply and we haven't spoken since. I now realise that this probably wasn't about me at all, there was clearly a lot else going on and she snapped, plus we were all very young. I still think it's sad that one day became more important than years of friendship, though. I still think it's sad that when her marriage ended a couple of years later, we were no longer friends.
When it comes to writing this column, there are a thousand directions I could take. I'm going to stick to the thing I've known since that experience when I was eighteen… that my friendships with the people I ask to be part of my bridal party are more important to me than one day of my life, even if it is my wedding day.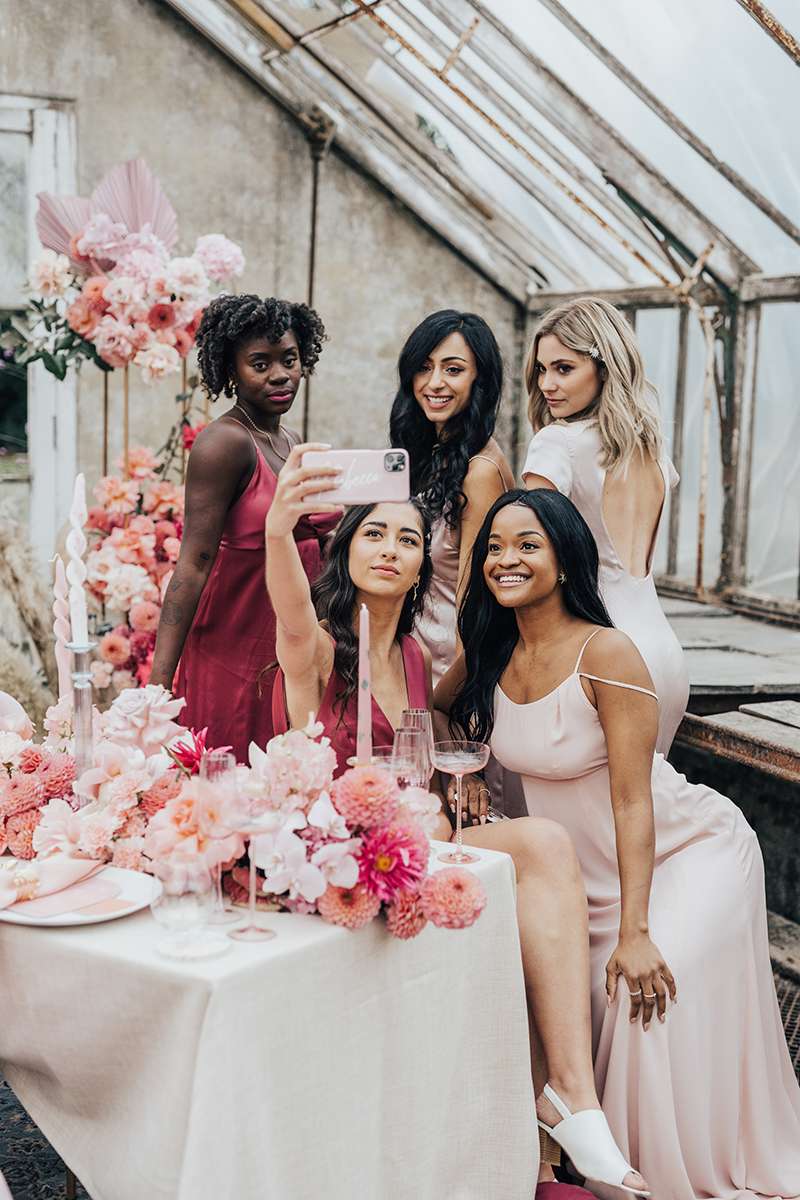 My bridal party consists of 10 people. I've noticed faces being forced back to neutrality when I've said this. It also includes both men and women. Again, I've seen people making a concerted effort not to raise an eyebrow. Why is it that, when we get married, suddenly our dearest friends must all be female and not exceed three or four?
For the big day, I want everyone to feel confident and comfortable in what they're wearing. My bridesmen are all wearing their own suits, a buttonhole and a tie or bowtie from Mrs Bowtie (a genuinely eco-conscious UK brand; I recommend reading their ethos online), which could be described as 'variations on a theme'.
My approach to the bridesmaids' dresses is similar: variations on a theme, chosen by them. Why wouldn't you want your beloved friends to feel radiant on your wedding day? Where has this 'don't upstage the bride' narrative come from, perpetuating the notion that we women are in constant competition? A wedding is not a competition, so don't try to make us feel like it is.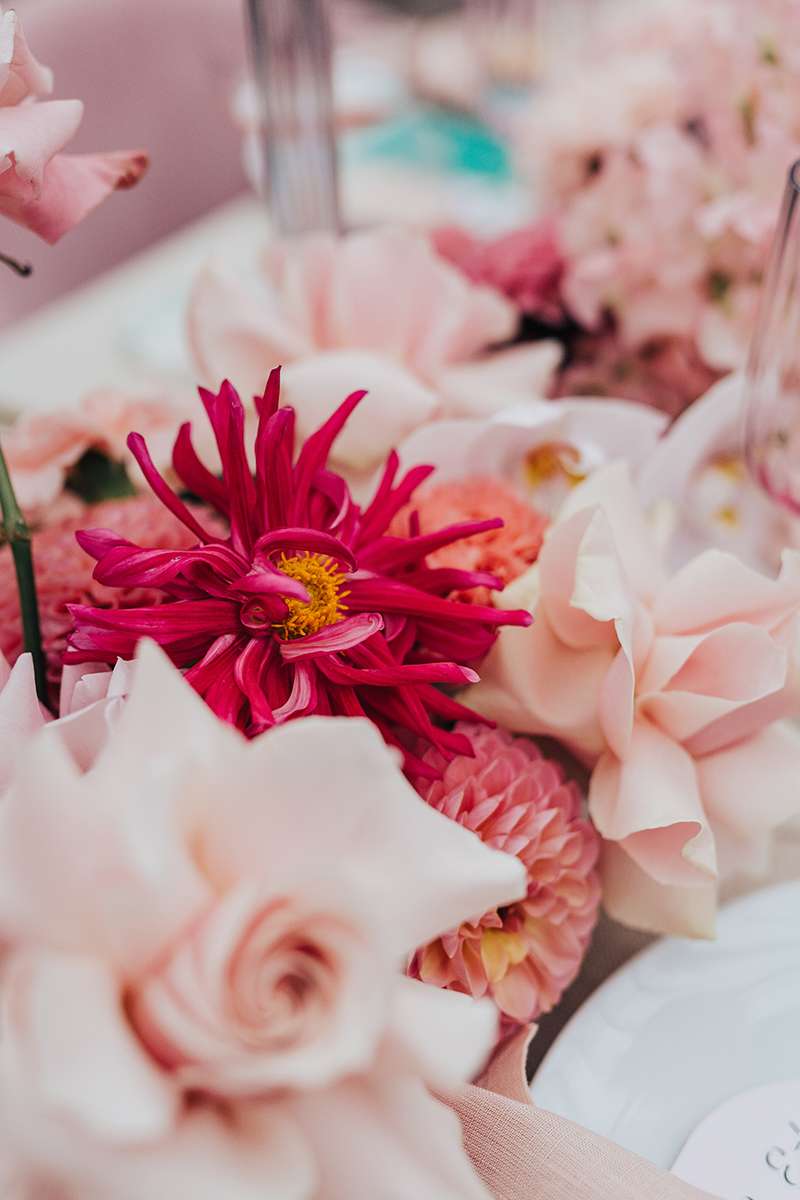 I am not about to put my favourite women in the same dress and expect them to all be okay with that. It actually amazes me that anyone still thinks that's a thumbs-up thing to do. Each of them has her own style. Above all else, each of these women has her own body – and her own relationship with that body – and I intend to respect that.
We'll also choose something that they'll each want to re-wear, because with fast fashion being one of the biggest contributors to air and river pollution, water consumption and climate change in general, soz not soz, but that seems more important than our wedding photos to me. I also don't think that being part of a bridal party should ever bankrupt anyone.
Another huge consideration for me was finding a make-up artist who explicitly stated that they could work with different skin tones. When looking for MUAs, it genuinely surprised me that there was little to no representation of women of colour on the website galleries we browsed, and – as a relevant aside – absolutely no representation of any gender other than female-presenting. This is arguably something that needs to be addressed, because perhaps some men and non-binary people want to see how they might look with their make-up or hair done too?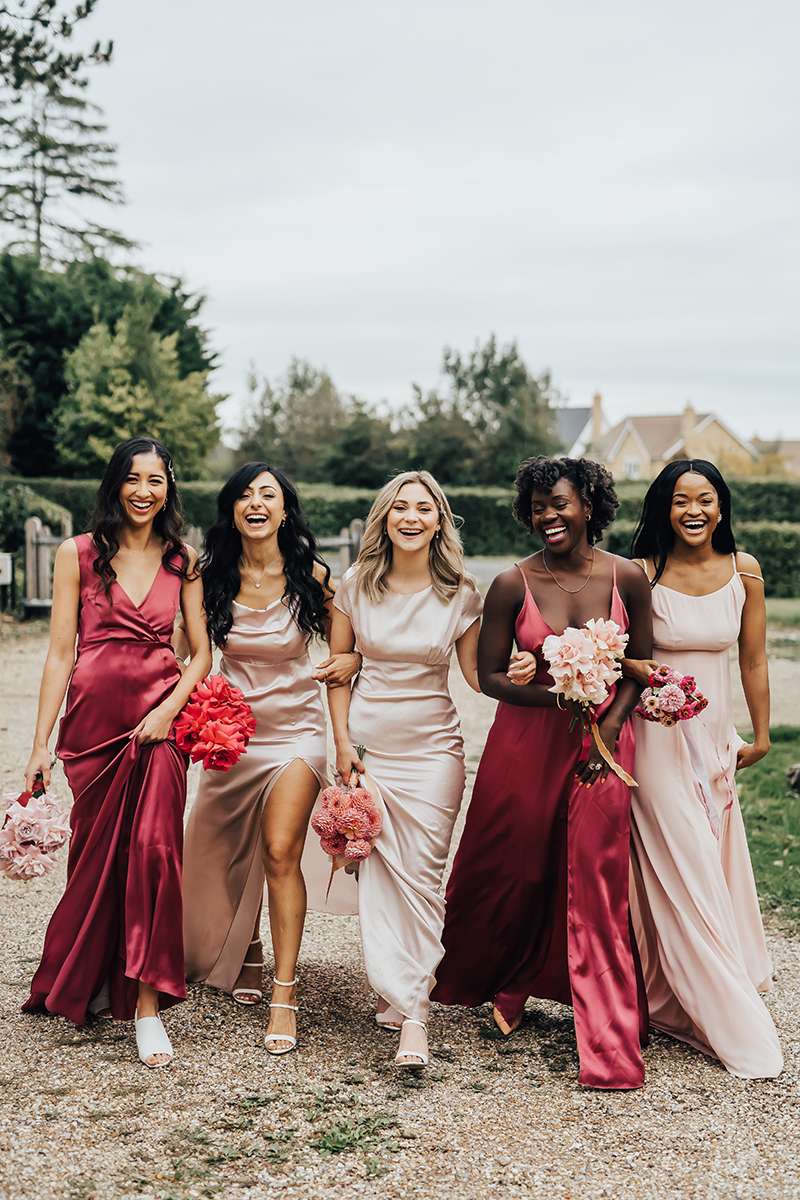 Finally, while I do believe your wedding is your day, and it's about you and your partner and your love, I don't believe this renders redundant the significance of anyone else involved. When it comes down to it, I'm not sure if there's anyone more important than those people you've asked to support you as you take your partner's hand and start this next chapter. Because, let's face it, if there's a plot twist down the line, and you find yourself needing someone else to hold your hand through another part of your story, you can guarantee your friends will be there, ready to grab on and help you through.
ABOUT RACHEL
Rachel is a writer, singer and singing teacher. She has performed in vintage and swing wedding bands since 2015. Rachel lives with her fiancé in South West London, where she is currently writing her debut novel.
This article originally appeared in issue 38 of Rock n Roll Bride magazine. You can purchase the latest copy here, or why not subscribe to never miss an issue?