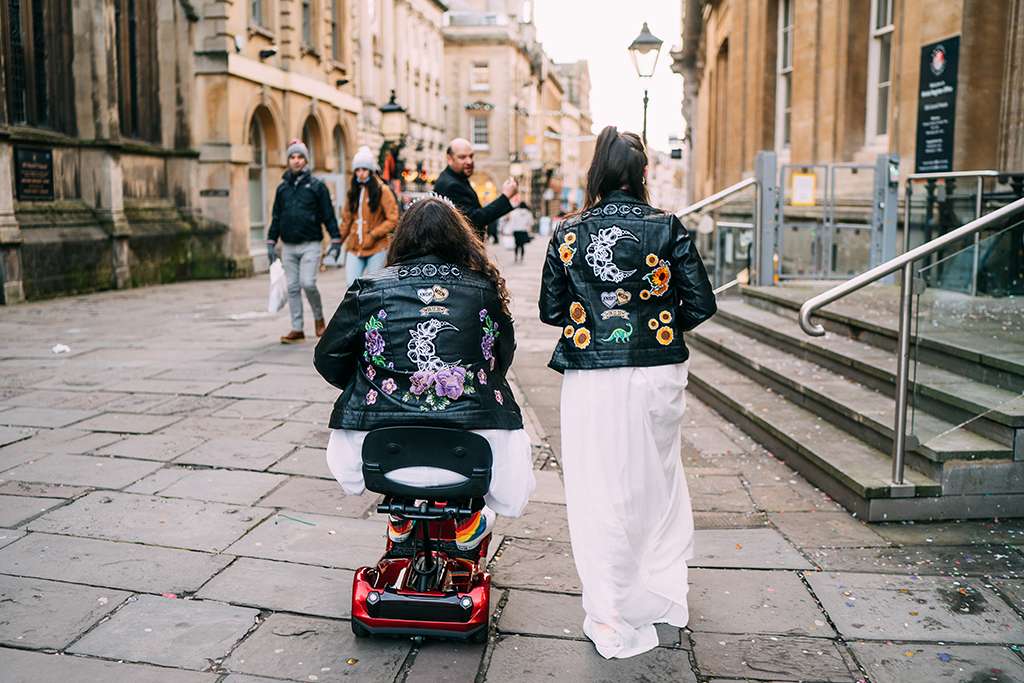 Disabled couples are getting married every day. However, there is very little information available on the things you may need to consider. Author of Wedding Planning for Spoonies, Meara Bartlett, is here today with some advice when it comes to finding your venue.
The venue is one of the most important aspects of the wedding. The venue starts off your planning as everything else revolves around where the day will take place. You should book it as soon as can after you get engaged, as some venues are booked years in advance for the most popular dates. I'm going to break it down by needs for what to keep in mind for a venue if you or any of your guests are disabled.
Do keep your guests in mind of all abilities, distances, and budgets.
Don't put yourself last.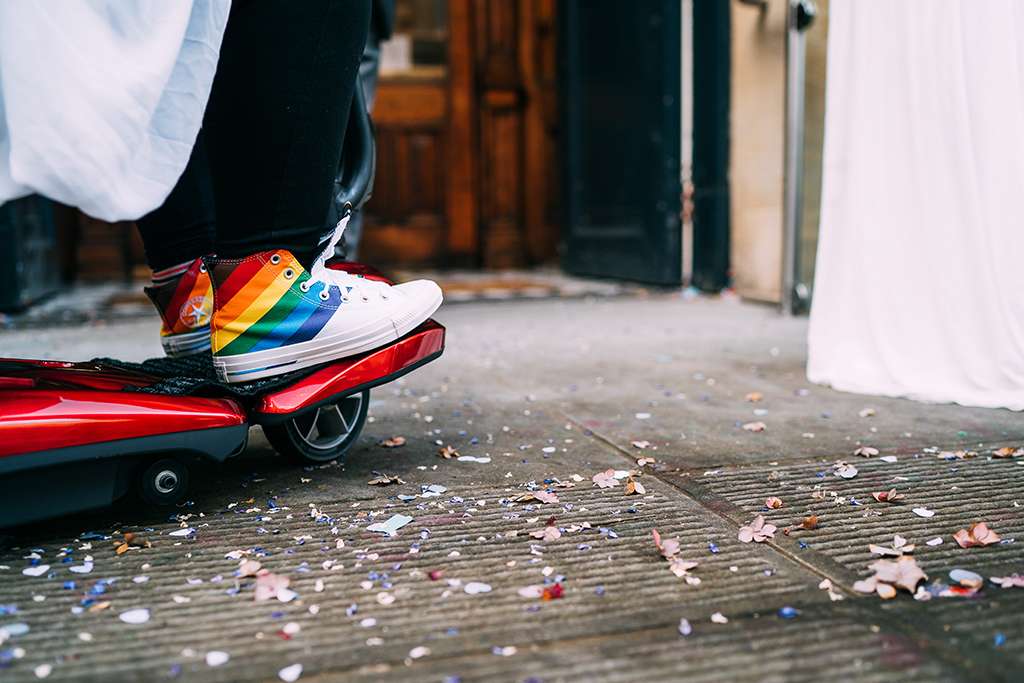 If you have mobility problems or extra things you consider, don't rush yourself. Allow more time in your wedding planning schedule to find a wedding venue. This article is intended to inspire you, not restrict you. None of this is fully comprehensive. Toss out ideas and keep what you like! Have fun, and we'll see you at the end of the aisle.
Requirements you may want to consider:
Easily accessible bathrooms
Plenty of individual toilets
Wheelchair access
Smooth terrain
Ample parking
Enough seating with extra space if needed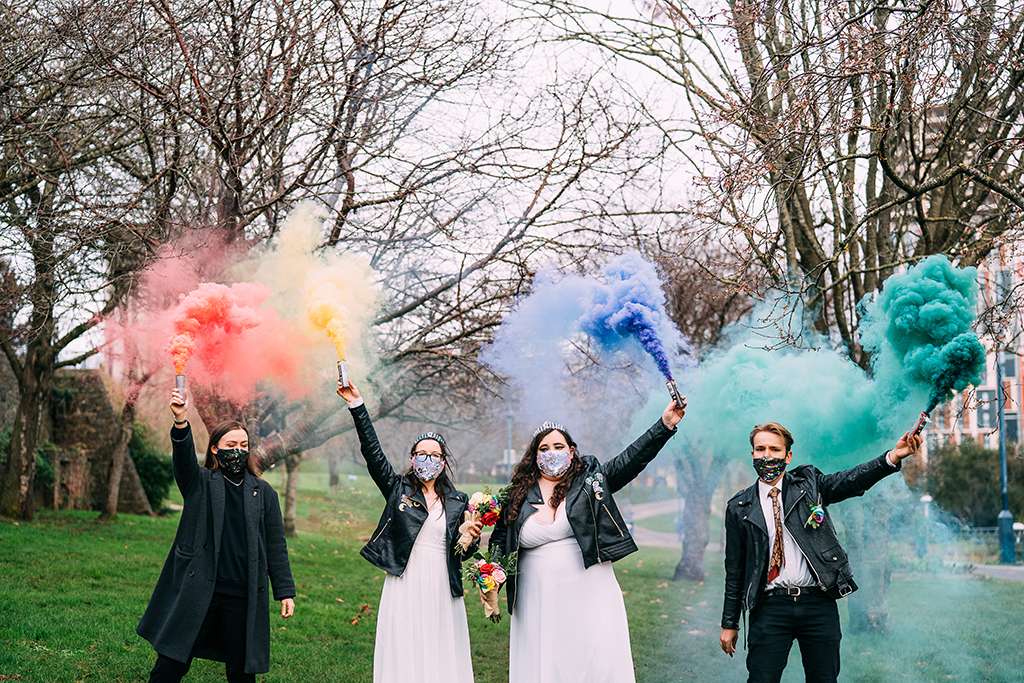 Chronic Pain
Renting a house as a wedding venue is a great option for relaxed people with chronic pain. These you can rent it out for the weekend and have your out-of-town guests stay. Designate a room as the bridal suite, have your ceremony and reception at the house (you may need to do the legal paperwork before or after elsewhere depending on your country's legal requirements) and have an area that you can retreat to whenever you need a break.
A hotel is also quite a stress-free option as many of them are very used to doing weddings, can do catering for all dietary requirements in-house and will have wedding planners included in your booking to help you through the whole process. You'll still have your bridal suite to retreat to and most will have wheelchair ramps and elevators, too!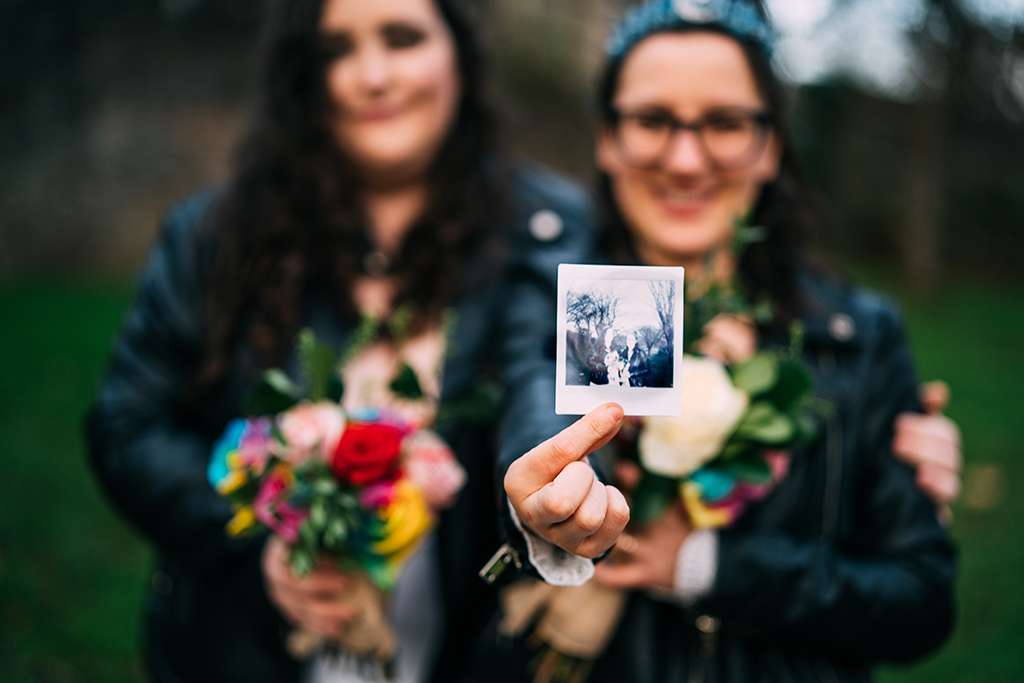 Mobility Aids
Many mobility aid users also suffer from chronic pain, so there will be some overlap here. Whether you have a cane or a power wheelchair, it's important that you can move around at your venue. If you fall in love with a place that isn't 100% accessible, try asking what they can do to accommodate. Most places are happy to help and some may even learn something new and adapt their facilities to help future couples too! If they aren't, move on. The perfect place will come along.
Public buildings are usually good for mobility and accessibility, so if you want a less traditional venue why not try a public library or art gallery? These are most likely located in a city centre and are fitted for wheelchair access through the front door. Some libraries and galleries have very beautiful and charming architecture.
If you're going all out princess vibes, what about a Disney wedding? Disneyworld in Florida offers all-inclusive wedding packages starting at $5,000 that includes a reception meal and a wedding planner, among other things. Just show up with your dress. Disney is known for its accessibility so if you are a fan, why not?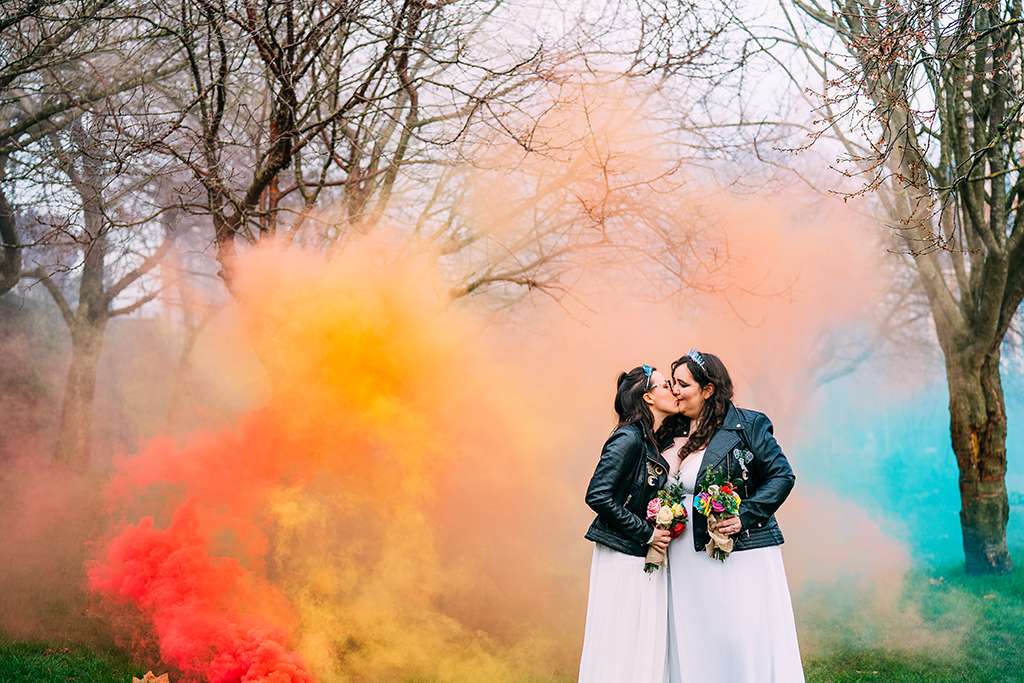 Look Online First
The internet is definitely going to be your best friend when it comes to choosing a venue. You do not want to be physically visiting countless venues if they are completely unsuitable for your requirements. One bride I spoke to looked at 50 venues online and only two in person!
Do not get disheartened if you are ruling out a lot of them, your ideal venue is out there. If your questions aren't answered on the venue's website, email or call them to check before you schedule a visit. Before you go to see a venue, or speak to someone on the phone, make a list of your non-negotiables and the things that are really important to you. If there is something you know you really do not want (such as areas on different levels, uneven floor surfaces etc) have these to hand as well.
Do not compare your wedding planning experience with anyone else's. Take your time, make sure you feel comfortable and remember beauty is not about looking perfect, it's about celebrating your love in your own unique way.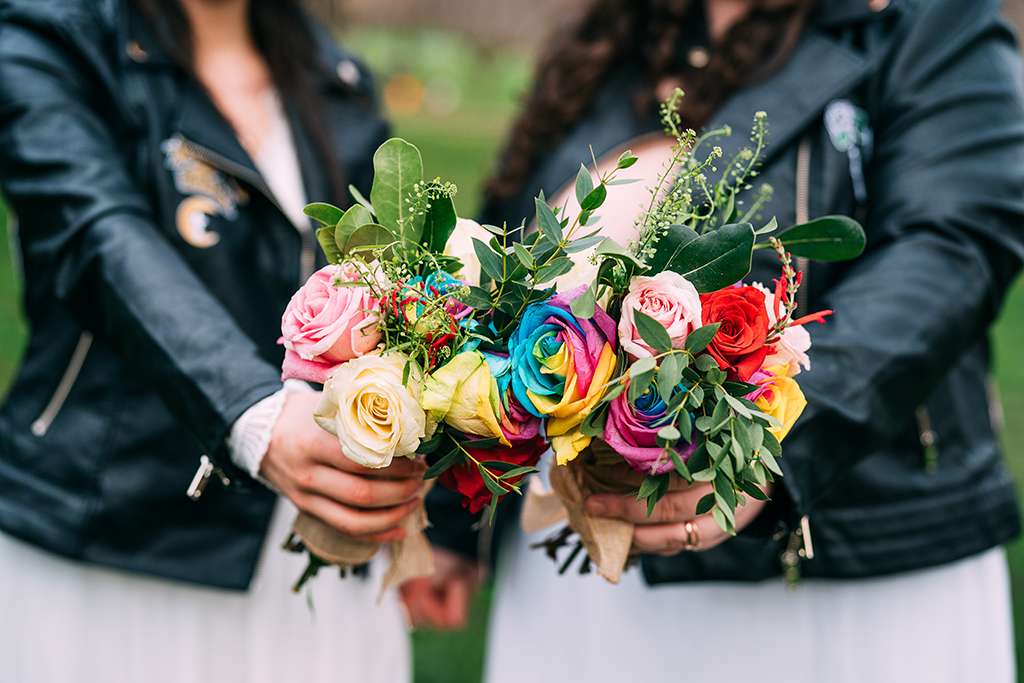 About Meara Bartlett
Meara Bartlett is a writer and member of the Chronic Illness Bloggers Network. Meara attends the Texas State University and is studying for her Masters of Technical Writing. Her book, Wedding Planning for Spoonies is a helpful resource for those with chronic illness and mobility issues to give them the best day of their lives. It's a book interwoven with lists, advice, guidance and interviews collected by disabled and chronically ill people across the globe as well as and memoir from the author.
This article originally appeared in issue 37 of Rock n Roll Bride magazine, which is now sold out. You can purchase the latest copy here, or why not subscribe to never miss an issue?