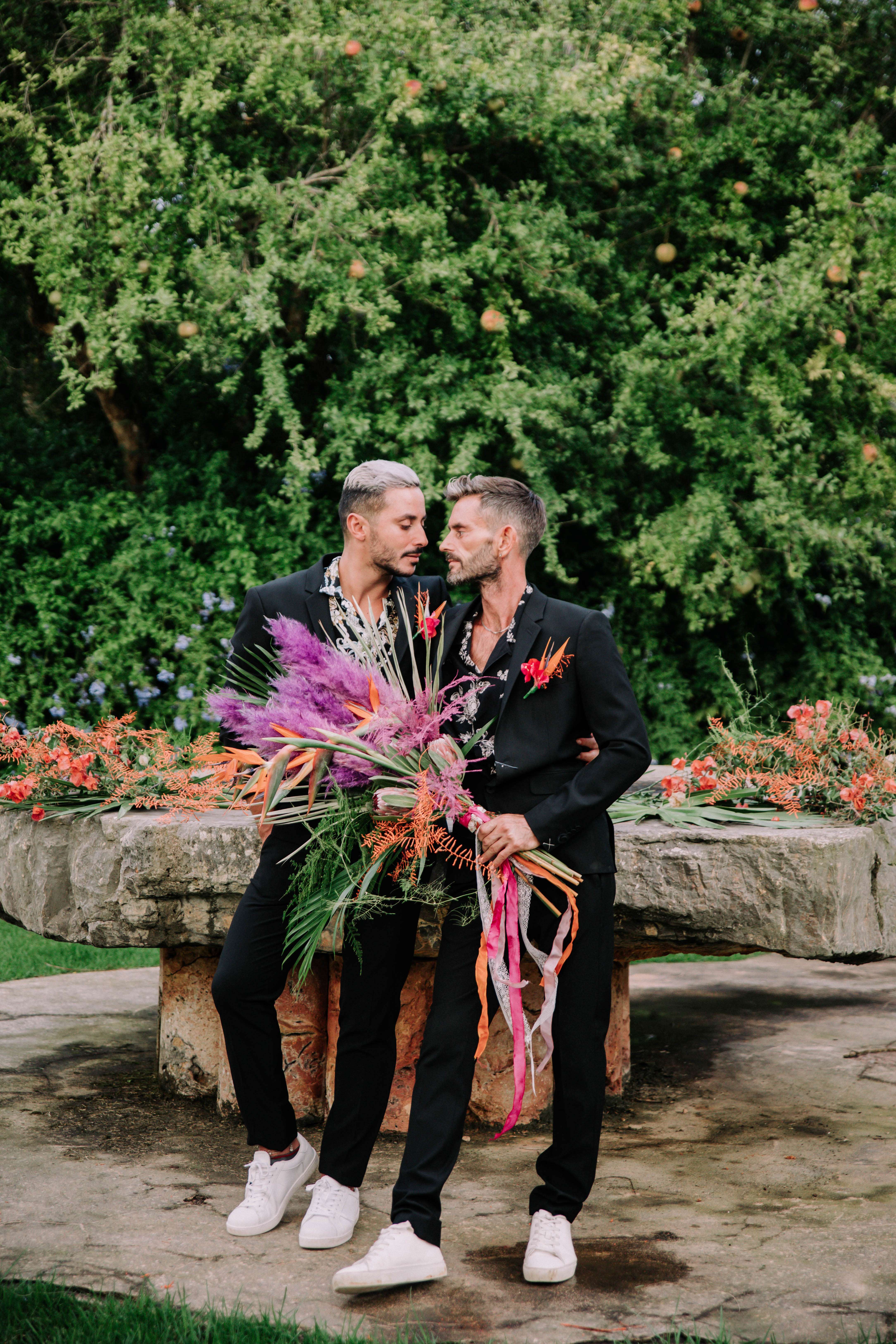 Finding a way to infuse your wedding with cool and individual ideas is something that can bring pure joy, but it can cause a lot of stress too. Cake designer and all-round creative gal Autumn Rabbitts is here to bring you some tips for being creative on your wedding day when it doesn't come naturally to you.
I see myself as incredibly creative, I'm always full of ideas, but sometimes I struggle making them a reality. As a designer, I have spent years (and a shit-ton of money!) learning how to do what I do. I have also learnt that everyone struggles with this sometimes, no matter how well trained they might be. Getting the ideas out of your head and into tangible actions can be really difficult. The following processes should help if you have lots of ideas for your wedding but you're not sure how to bring them together to create the vibe you want.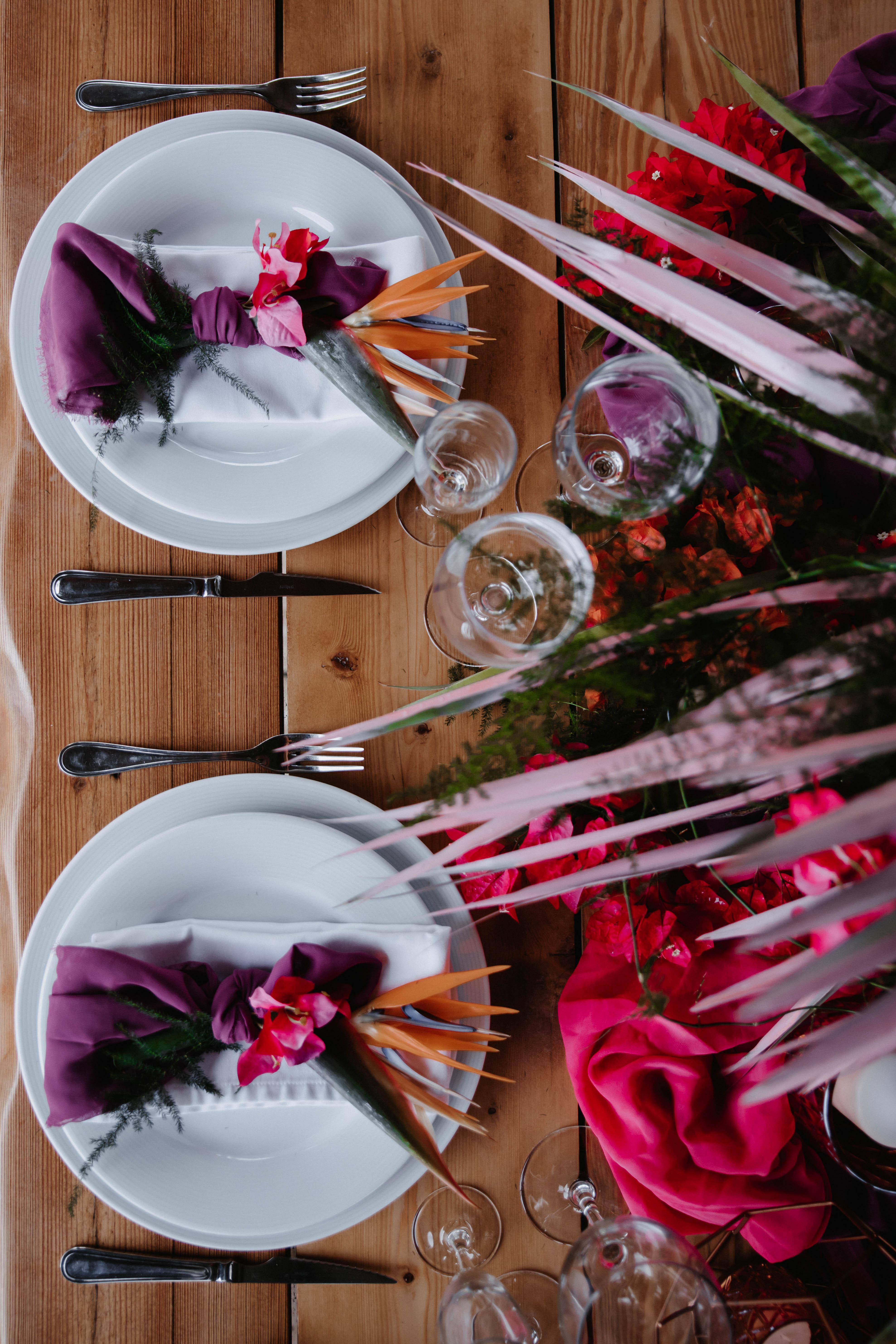 Research, Research, Research
The aim is to get your mind thinking about things visually. I would suggest faking it till you make it – you are now Picasso! Create a Pinterest board or scrapbook with colours, tones and textures you like. You could include foods, dresses or florals – anything that floats your boat!
I suggest Pinterest to help you organise all of your ideas because it is something I would have killed for as a bride-to-be! Use it to organise your thoughts and ideas. Start with boards for everything you love and then step back and see if there is an overall feel that you might have subconsciously gravitated towards. Then create one 'master' board with your favourite parts to work from.
For instance, everything I ever pin seems to be pink, green, shiny (I am a magpie in a human costume!) and is always based in something to do with the natural forms of nature. If I was creating my wedding theme from scratch, this is where I would start.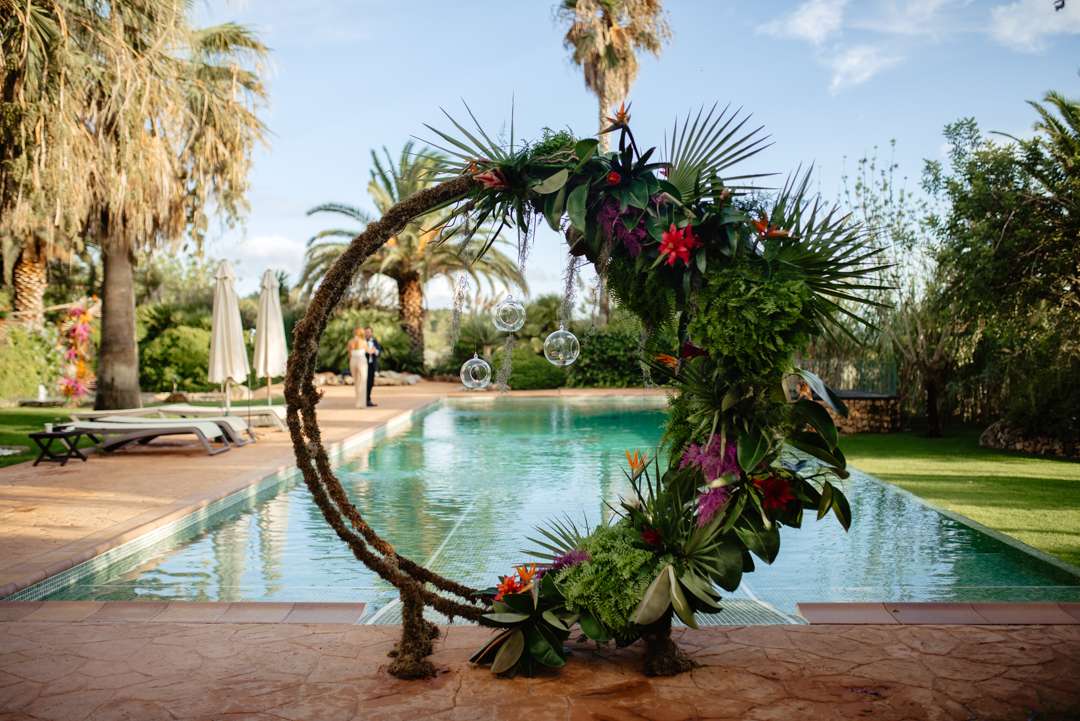 Get inspired
Your interests and passions are a great place to start when thinking about finding the creative backbone of your wedding. Consider films, favourite games or books, tv shows, colours, music, places travelled. One of my all-time favourite scenes from a film, that I always thought would be perfect to inspire a wedding, is from the film The Great Gatsby. The scene where Jay Gatsby joins Nick in his small living room and the room is filled with billowing orchids and the most gorgeous high tea I have ever seen. If I was planning my wedding around this, I could take colours, patterns, foods and flowers and try to build a similar feel to the movie with them.
In a way, the décor and feel of a wedding day are a lot like a movie set. You are the cinematographer for the day. If you get stuck, write down the main things that are important to you on the day. This will help you stay focused, rather than going off in a million different directions that may or may not work together.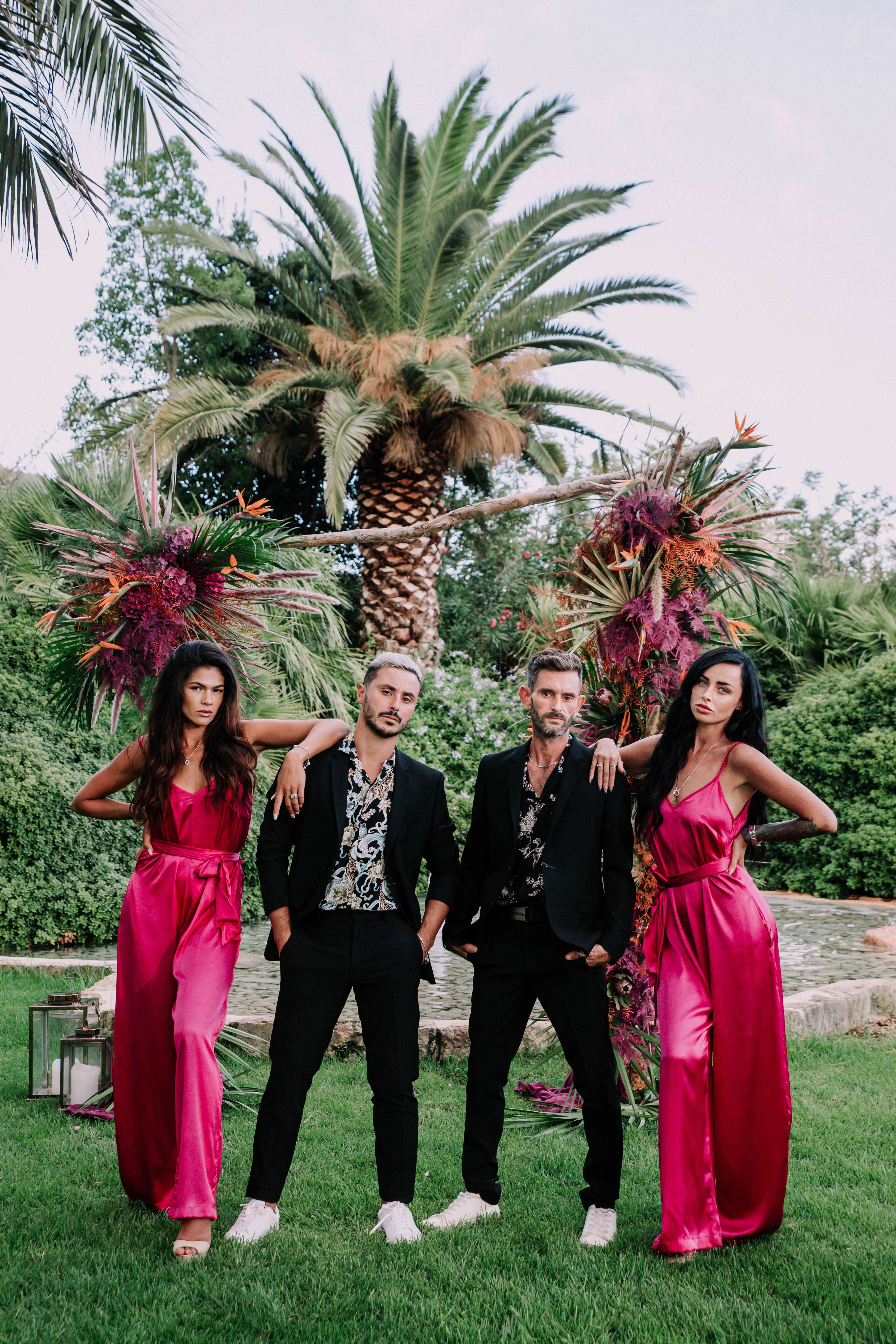 Get personal
It's always a good idea to bring things you love in 'real life' into your wedding. It could be a colour you always wear or a local ale you both love and want to share with everyone. It doesn't have to be expensive or traditional, it just has to be you and/or your partner's thing.
For me, I knew the feel of my day was a mix of somewhere between traditional, vintage and DIY. I love rockabilly chic too, so I found a dress pattern and fabric I liked for my bridesmaid's dresses and my father made them up for me. He is a fashion designer so it felt extra special to have him make them too.
Suppliers rule
DIY is great and all, but if you have a large-scale or important idea that you really don't think you can do justice to yourself, then get a professional to do it for you. It may even save you money (as well as time) as there will be less trial, error and mistakes! A professional will be able to make sure your end result is on point.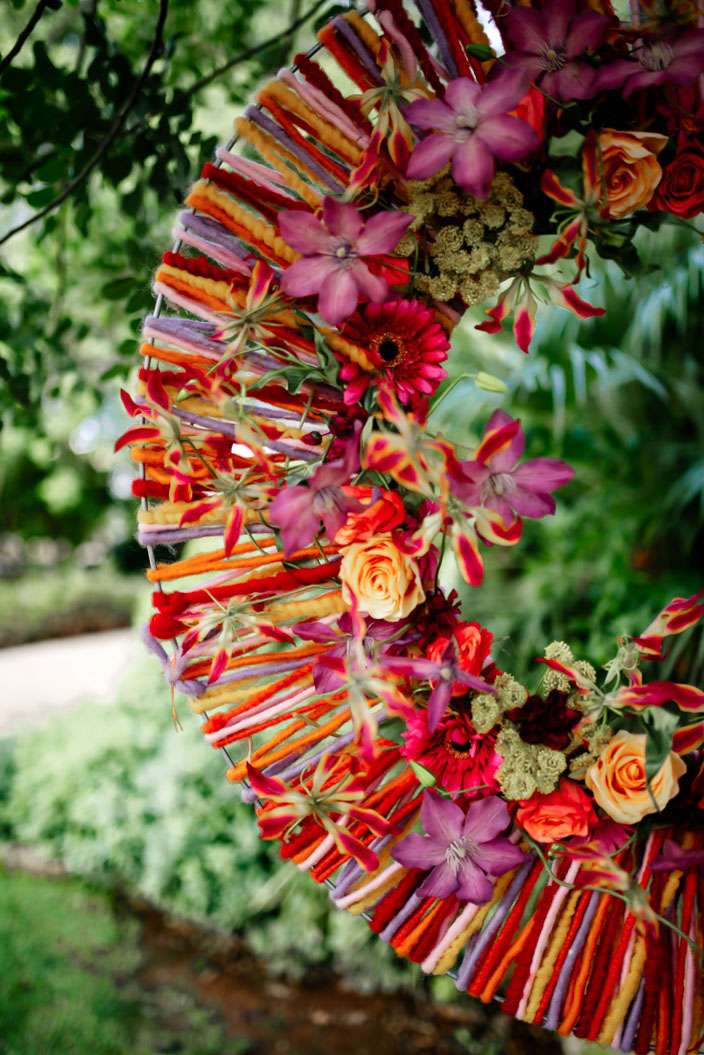 Be yourself
Most importantly though, do not worry about what other people think of your ideas. Your friends and family are there to celebrate your union, not critique how many tea lights there are on the tables!
And finally, if you feel like you can't make your mind up on something or you're worried that your ideas don't fit together, remember the golden rule of wedding planning: it's your day, so it's OK to do it your way!
ABOUT AUTUMN
Autumn Rabbitts is a black business woman, a graduate of Central Saint Martins and The Royal College of Art, and has been running her own wedding cake company for the past six years in the North East of England. She enjoys feeding people (and herself) and spending time with her husband and five daughters. She has a deep love of illustration, calligraphy and fashion.
This article originally appeared in issue 38 of Rock n Roll Bride magazine. You can purchase the latest copy here, or why not subscribe to never miss an issue?