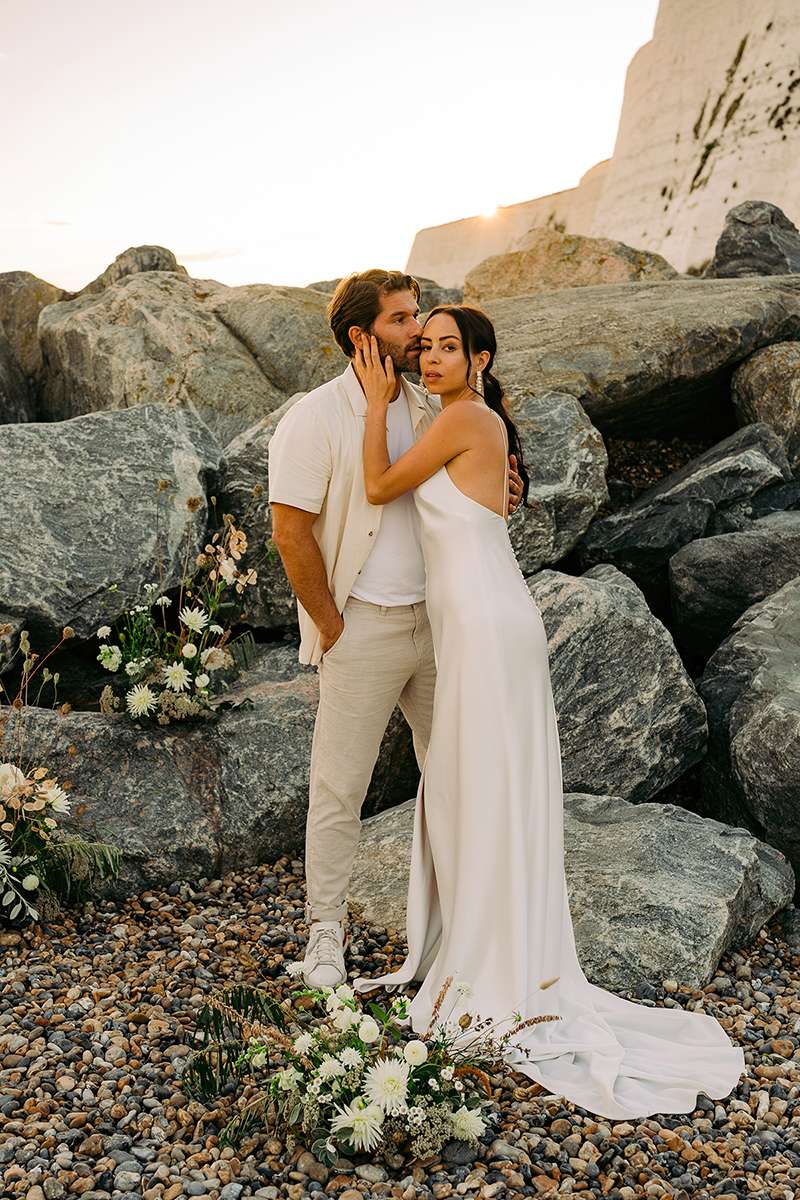 Figuring out your wedding budget and paying for the day can feel like an insurmountable task. Whether you have £1000 or £100,000 to spend, your wedding will be one of the most exciting (and very likely) expensive days of your life. We spoke to five couples about what they spent and precisely how they did it.
UNDER £5000: Bridey and Jon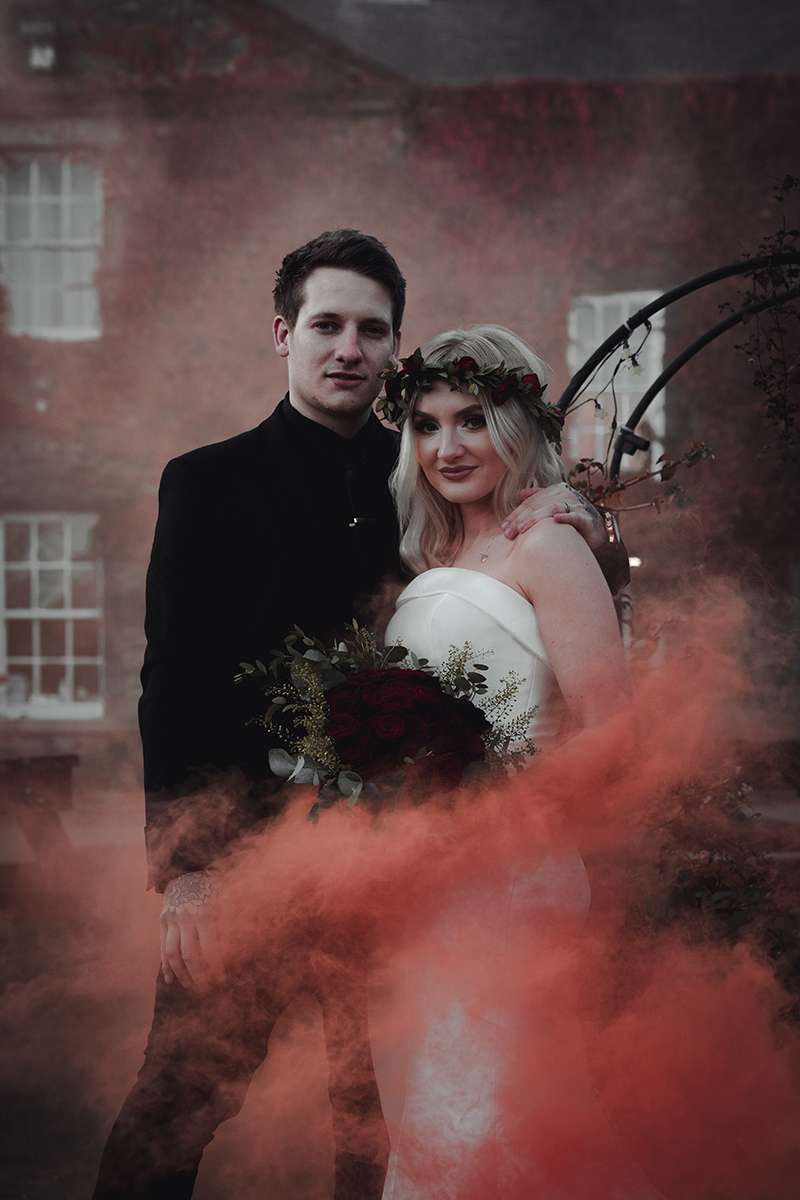 Jobs: Bridey is a Lash technician and Jon is an engineer.
Budget breakdown:
LEGAL CEREMONY AND FEES: £200
VENUE: £500
CATERING: £200
OUTFITS: £500
FLOWERS: £150
CAKE: £70
ENTERTAINMENT: £200
PHOTOGRAPHER: £550
BRIDAL PARTY: £150
DÉCOR: £200
HEN DO/ STAG DO: £200
HONEYMOON: £2000
Total spend: £4,920
How they did it:
They received a generous wedding gift of £2000 from Bridey's grandad which helped them out a lot. They booked their venue, The Old Rectory in Sheffield, at the last minute and got a great deal. For food they served a huge buffet. The cake was made by a friend, the bridesmaids wore dresses from Missguided and the groomsmen wore their own suits. All the decorations were homemade, they did their own hair and makeup, made their own invitations and drove to the wedding in a friend's campervan.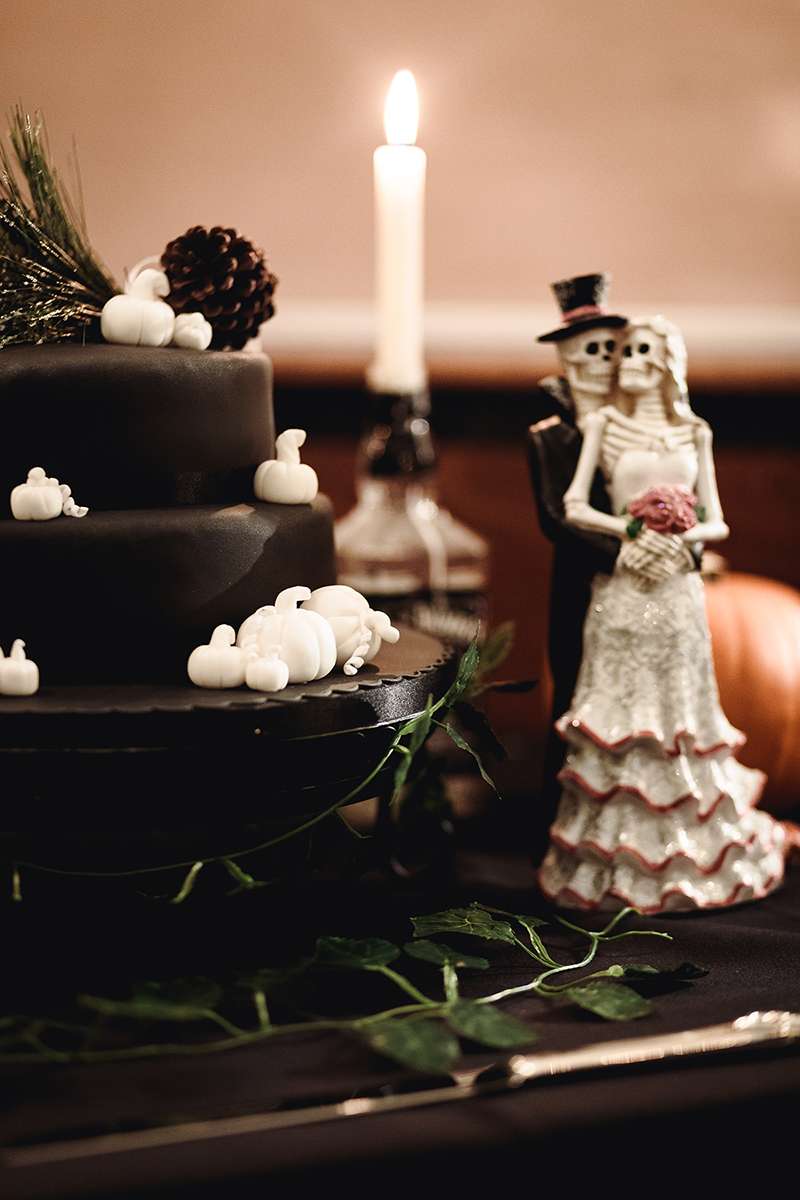 They say:
"Our biggest splash out was on the honeymoon at £2000, and we saved money on the fact my dad is a genius and can make anything I ask him. That gravestone was definitely such a feature for our wedding and looked so expensive and amazing, we still have it in our living room now in the fireplace. Also, having the ceremony at the registry office and the fact we booked our reception venue last minute meant we and got a good deal."
£5000 – £10,000 Bronia and Joe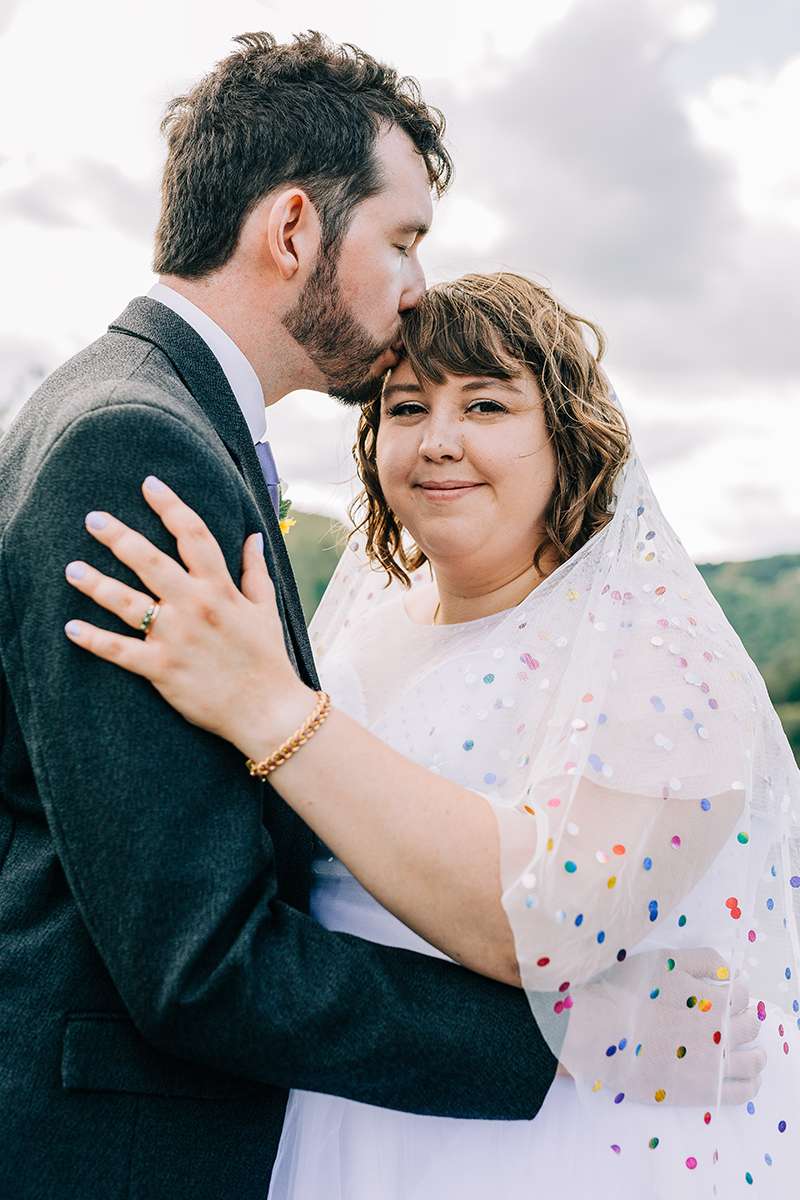 Jobs: Bronia is a career's advisor and Joe works at a light aircraft maintenance company.
Budget breakdown:
LEGAL CEREMONY AND FEES: £650
VENUE: £500
CATERING: £2200
OUTFITS: £350
FLOWERS: £150
CAKE: £30
ENTERTAINMENT: £1050
PHOTOGRAPHER: £1475
BRIDAL PARTY: £150
DÉCOR: £700
Total spend: £7255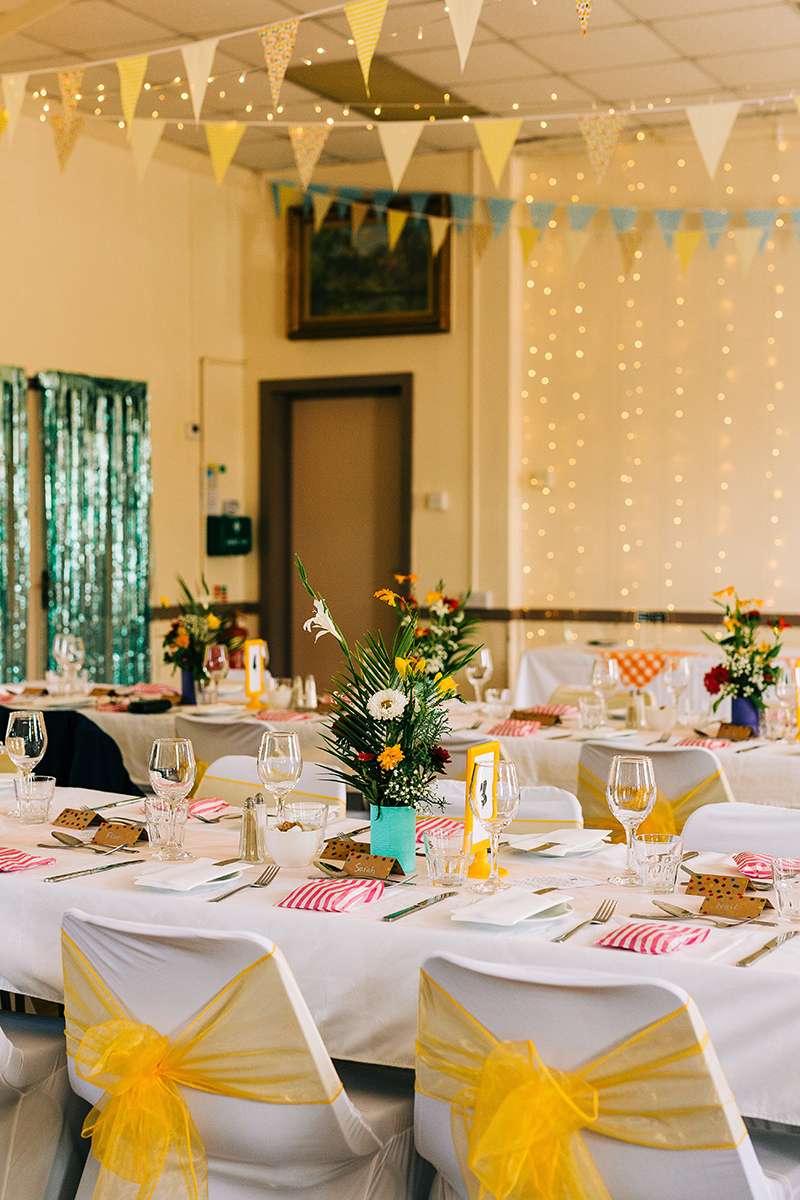 How they did it:
Bronia's family offered to cover the catering costs which was about 25% of the overall cost. They didn't need to get a loan but started saving as soon as they set their date, about a year before.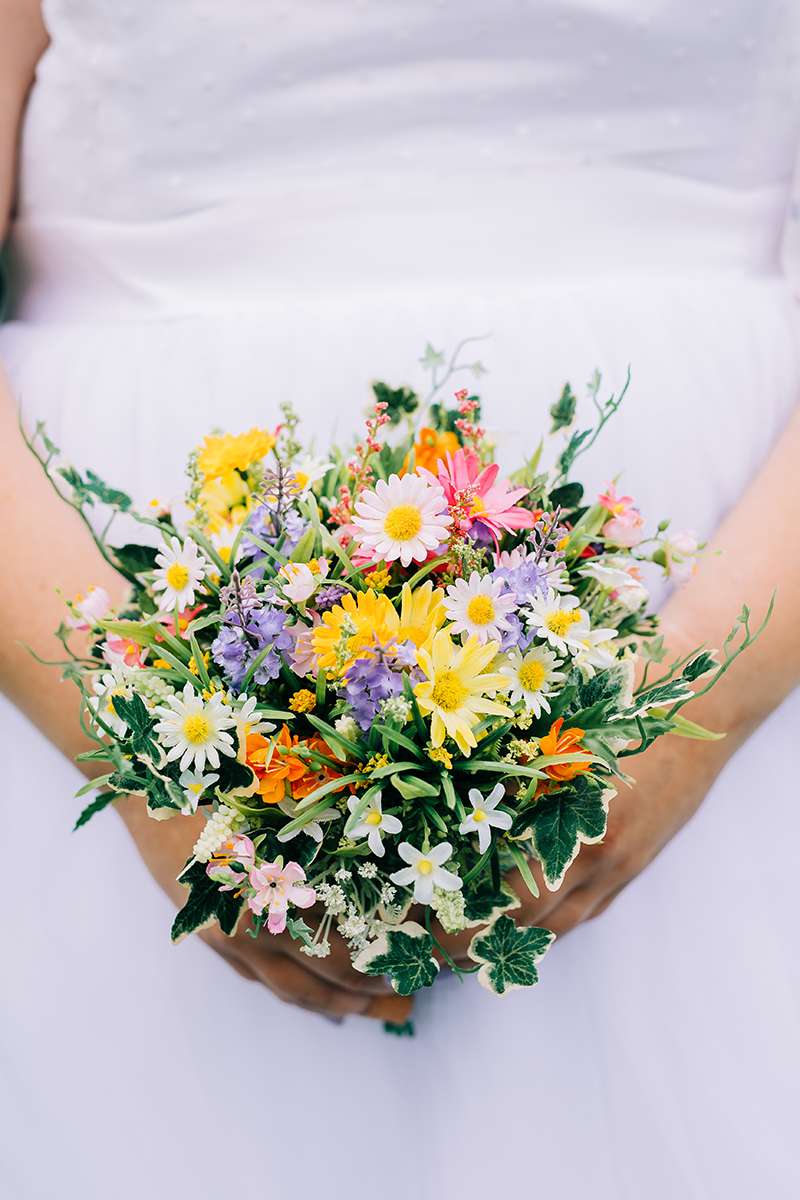 They say:
"At the start of our planning we talked about what the most important things were to us and agreed that it was food, photographs and music. So, these were the things that we spent more on – anything else was a bonus! Also, my Crown and Glory veil cost as much as my dress, but I just fell in love with it and figured that if there's one day where you can be a bit extra, this is the day!"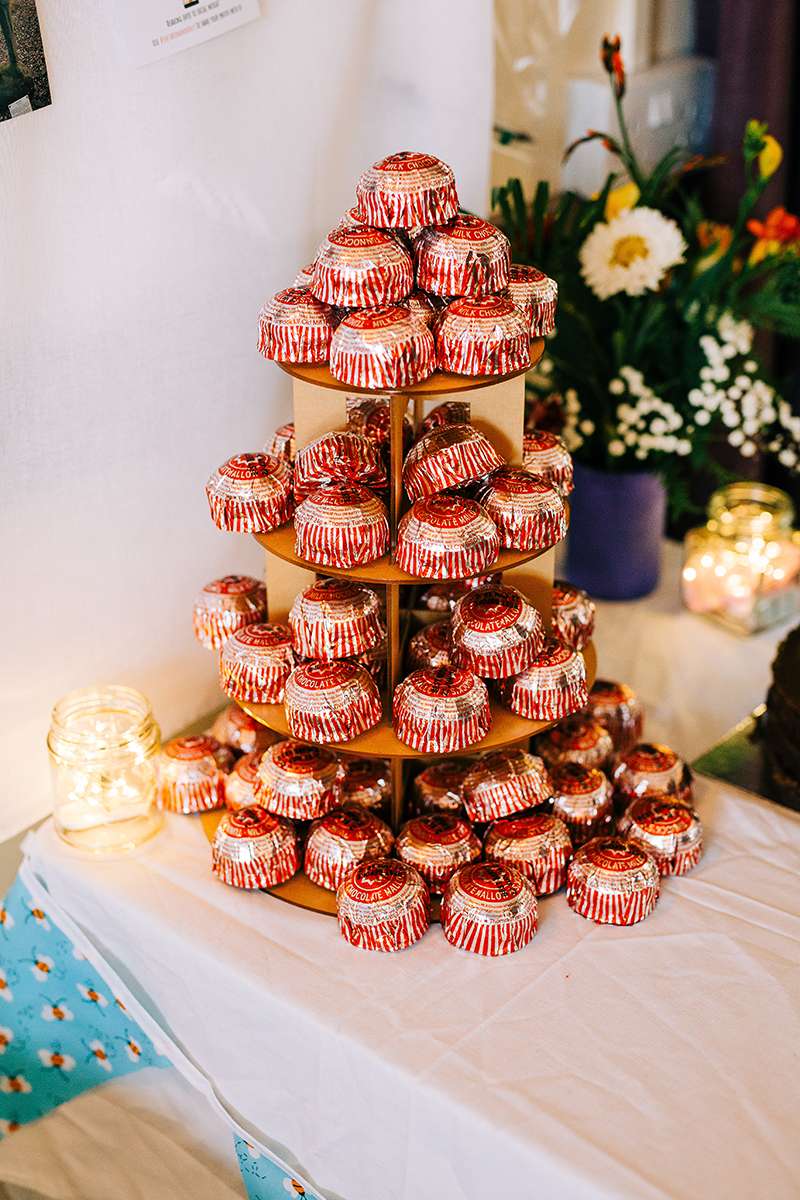 "We definitely saved money on the venue (a local village hall) which we also got for the whole weekend. This gave us time to do all the decorating and clear up ourselves. Tables, chairs etc were also included. I designed and made all of our stationery and all the decorations were DIY. Mostly I just asked myself 'Will anyone remember this in a years' time?' and if the answer was no, then it wasn't worth spending lots of money on!"
£10,000 – £20,000 Steph and Anna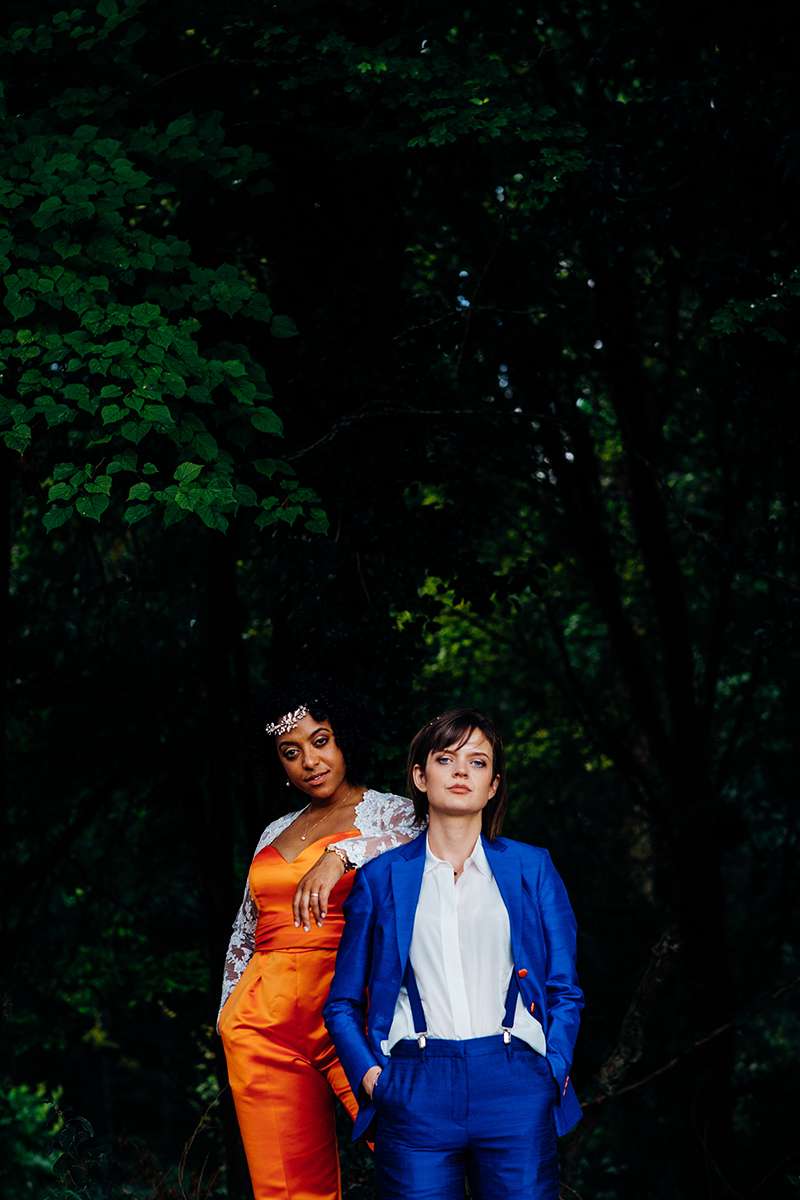 Jobs: Steph and Anna are both psychologists.
Budget breakdown:
LEGAL CEREMONY AND FEES: £650
VENUE: £5000
CATERING: £4000
OUTFITS: £1770
ENTERTAINMENT: £1700
PHOTOGRAPHER: £1800
DÉCOR: £1700
HEN DO/ STAG DO: £100
MISC COSTS: £185
HONEYMOON: £1000
Total spend: £17,905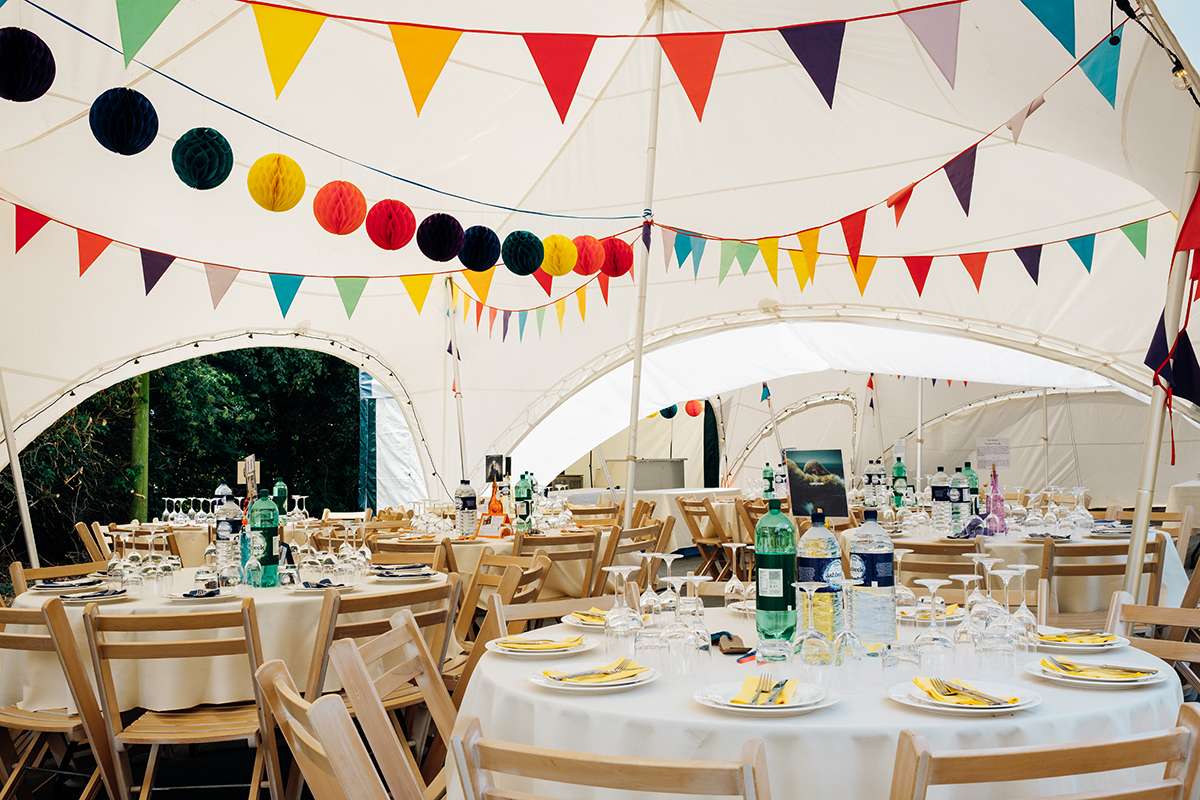 How they did it:
Their biggest costs were the venue and feeding their 100 guests. However, they found a venue (Bellows Mill in Bedfordshire) that not only included the use of the barn for the ceremony and a marquee for the reception, but also accommodation for two nights for 22 of their guests. Another benefit of this venue was that they could source the food and drink themselves. They used a Trinidadian caterer – Trini Caribbean Catering – for the starters and main meals and instead of hiring wait staff, everyone served themselves. Desserts were made by a friend's vegan catering business and they bought all the booze from supermarkets.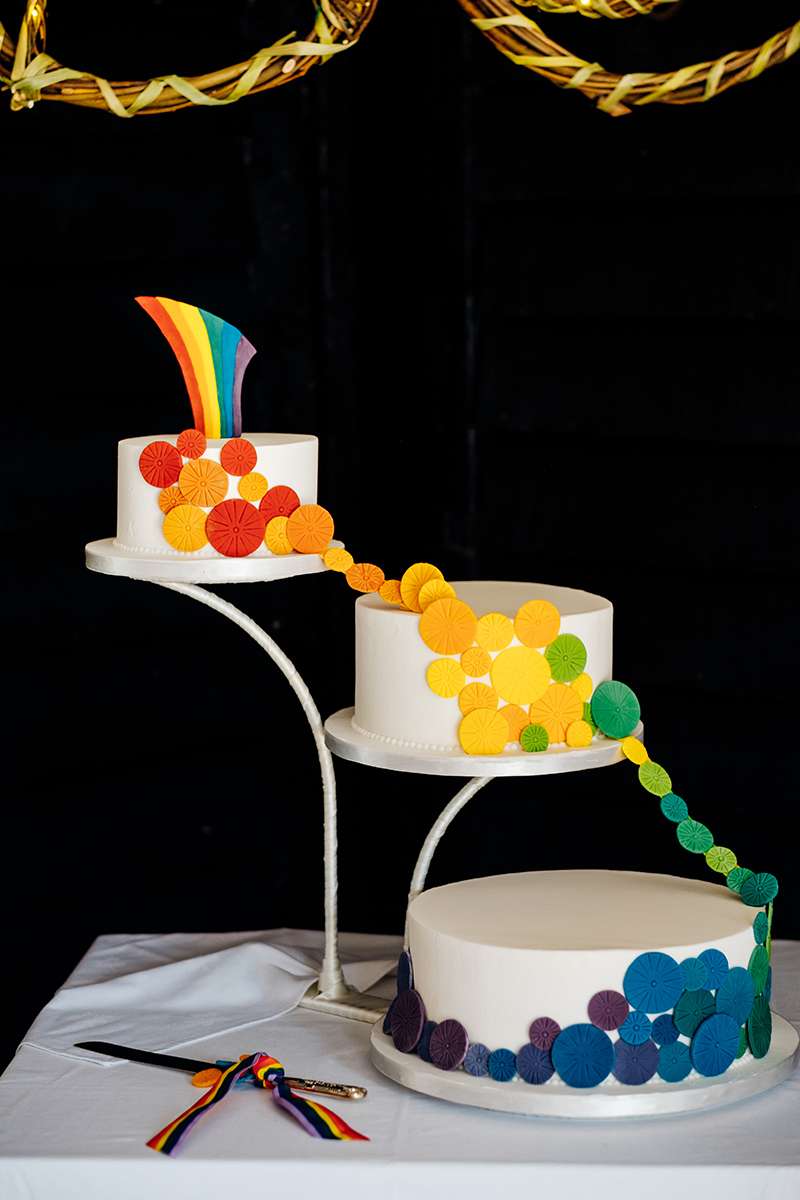 They ditched flowers, to save money, didn't have any bridesmaids and the cake was made by a family friend as a gift. In total they spent £5000 on their honeymoon, but asked for contributions from their guests instead of having a gift list. Doing it this way meant 80% of the cost was covered for them!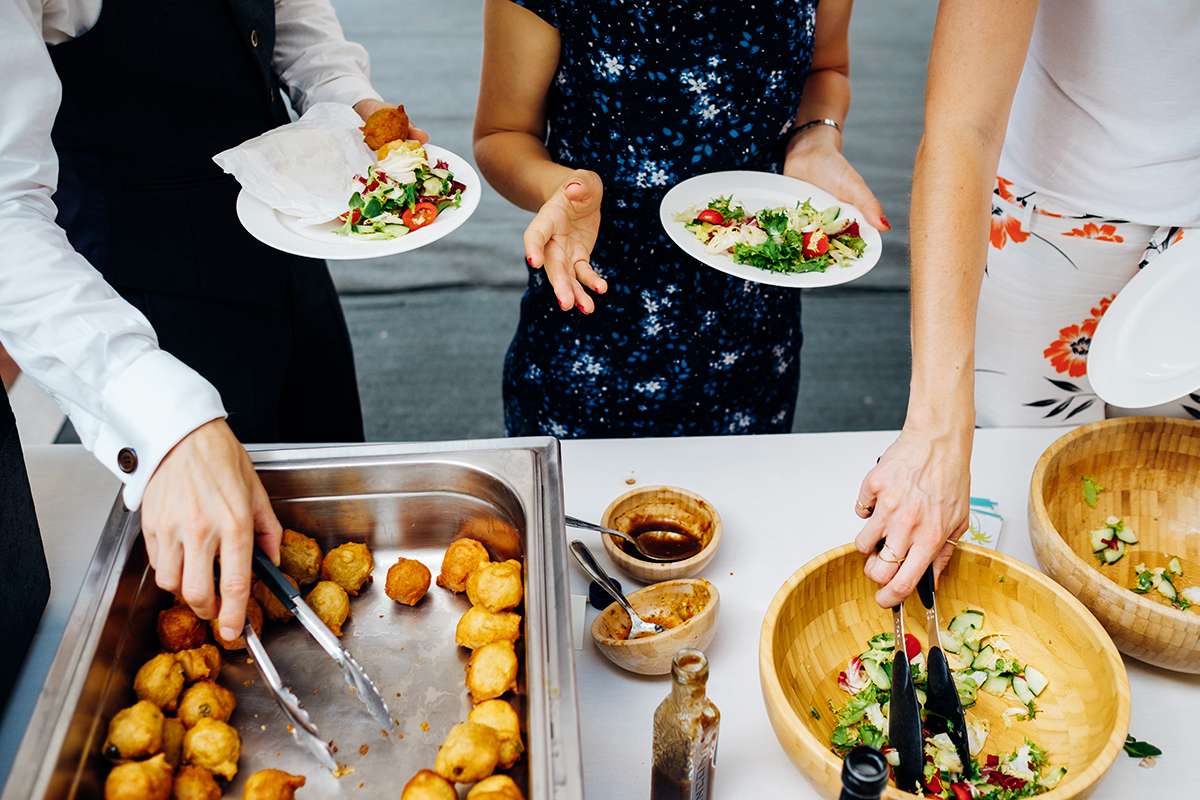 They say:
"We were helped by our parents who paid for our outfits, the photographer, the band, some of the catering and some of the decoration costs. In total, our parents paid for 15% of the wedding. We also had other family and friends who contributed their time, talent and creativity. We made some of the larger purchases on our credit card but paid the balance before incurring any additional charges. We were engaged for two years which also gave us time to save. We researched the average cost of UK weddings, which at the time was about £24K. Our aim was to have a wedding spending about £15K. We went a little over this but there are no costs that we regret."
£20,000 – £30,000 – Deanna and James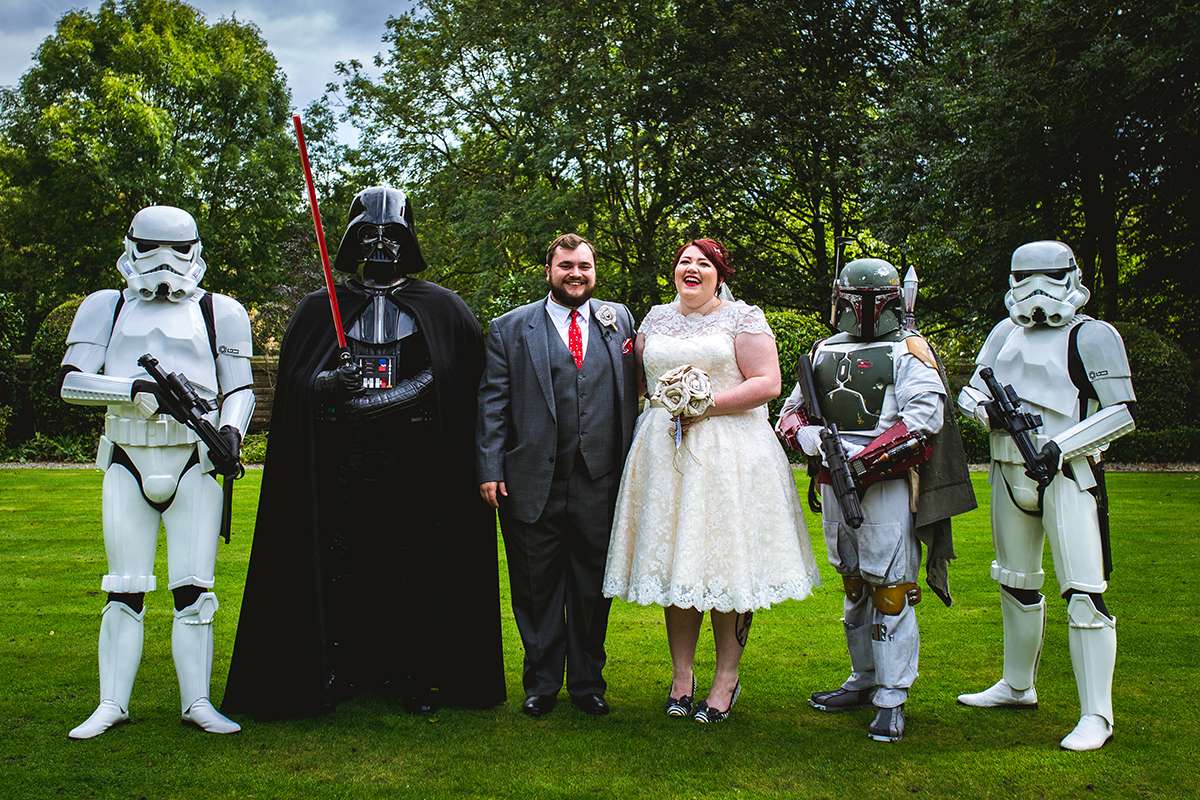 Jobs: Deanna is a charity support worker and James is a railway shunter.
Budget breakdown:
LEGAL CEREMONY AND FEES: £535
VENUE, CATERING & VENUE FLOWERS: £13,700
OUTFITS: £1775
BOUQUETS & BUTTONHOLES: £330
CAKE: £765
ENTERTAINMENT: £730
PHOTOGRAPHER: £2000
VIDEOGRAPHER: £575
BRIDAL PARTY: £1500
MISC COSTS: £245
DÉCOR: £550
HEN DO/ STAG DO: £280
HONEYMOON: £7000
Total spend: £29,985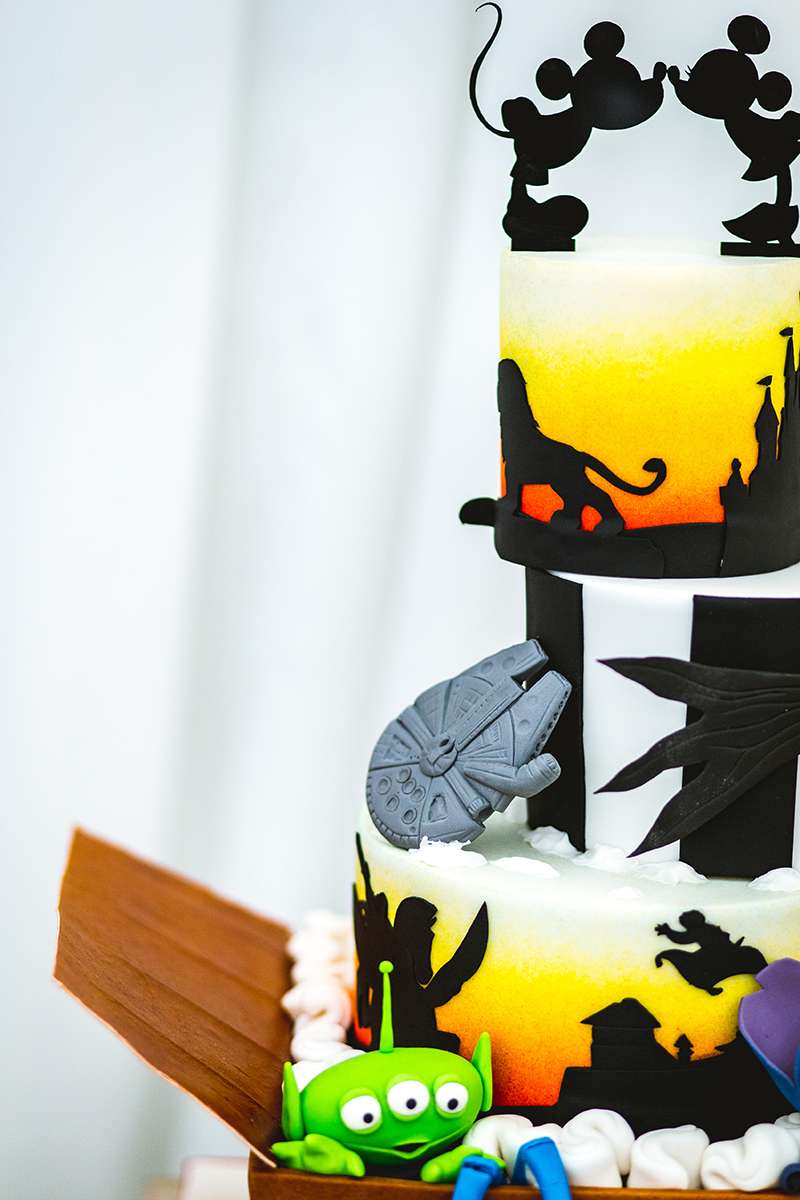 How they did it:
Their biggest cost was their venue, but they booked a package which also included all the food, a pianist, flowers for the tables, stationery for the tables, a DJ, giant letters, a dancefloor and the bridal suite for the night of the wedding. They also splashed on their photographer, but once they met him at a wedding fair, no one else came close! They went back and forth in justifying the cost, but in the end, they say he was worth every penny. They had some family help – the groom's mum covered the cost of the photographer and the bride's dad contributed around 25% of the budget.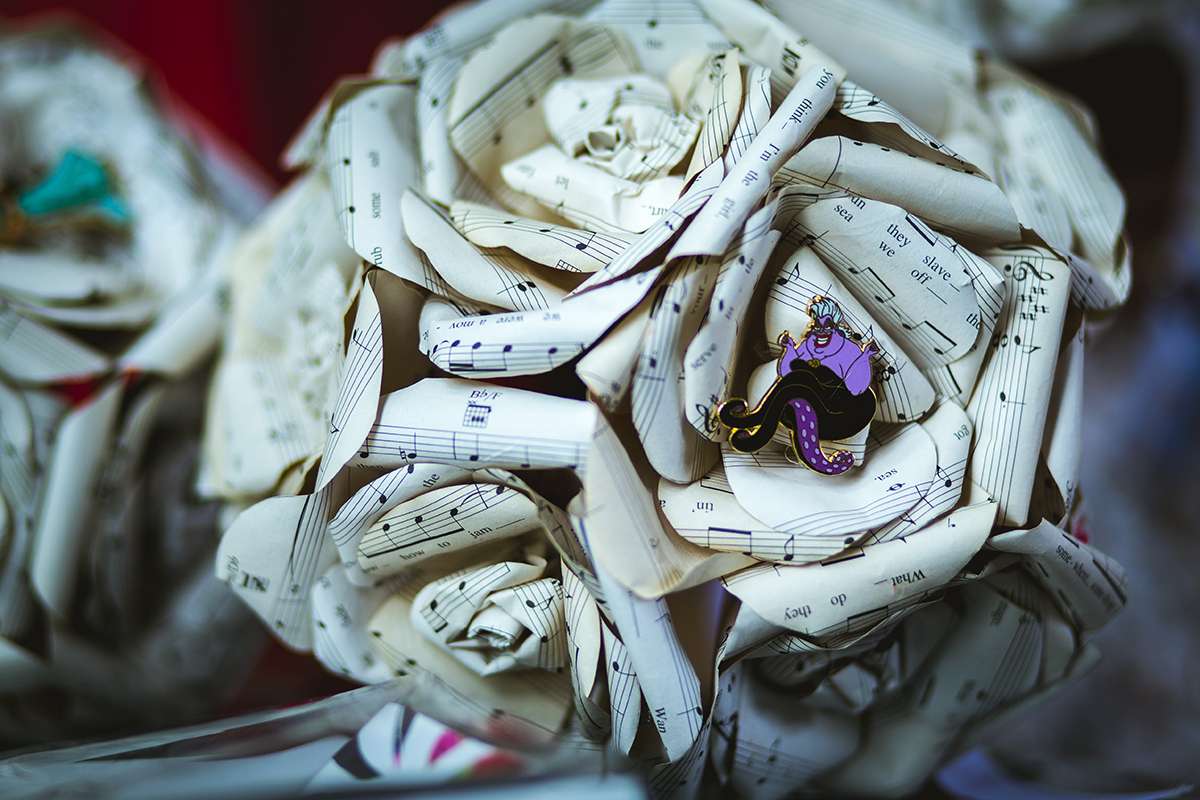 They say:
"Morbidly we were very lucky as James had gotten some inheritance after the passing of his nan, which we used for the wedding. It gave us an opportunity to have what we wanted without worrying about debt. We splashed on the venue but it was a fantastic deal for what was included. I also spent £1600 on my House of Mooshki dress, and while totally worth it, the price is not to be sniffed at. This was probably the most stressful financial decision I made in the planning process, but the minute I put it on I was smiling like a Cheshire cat! It was a perfect dress. For the honeymoon we went to Disney World, Florida. We wanted to make it a once-in-a-lifetime trip and it was just as magical as we hoped."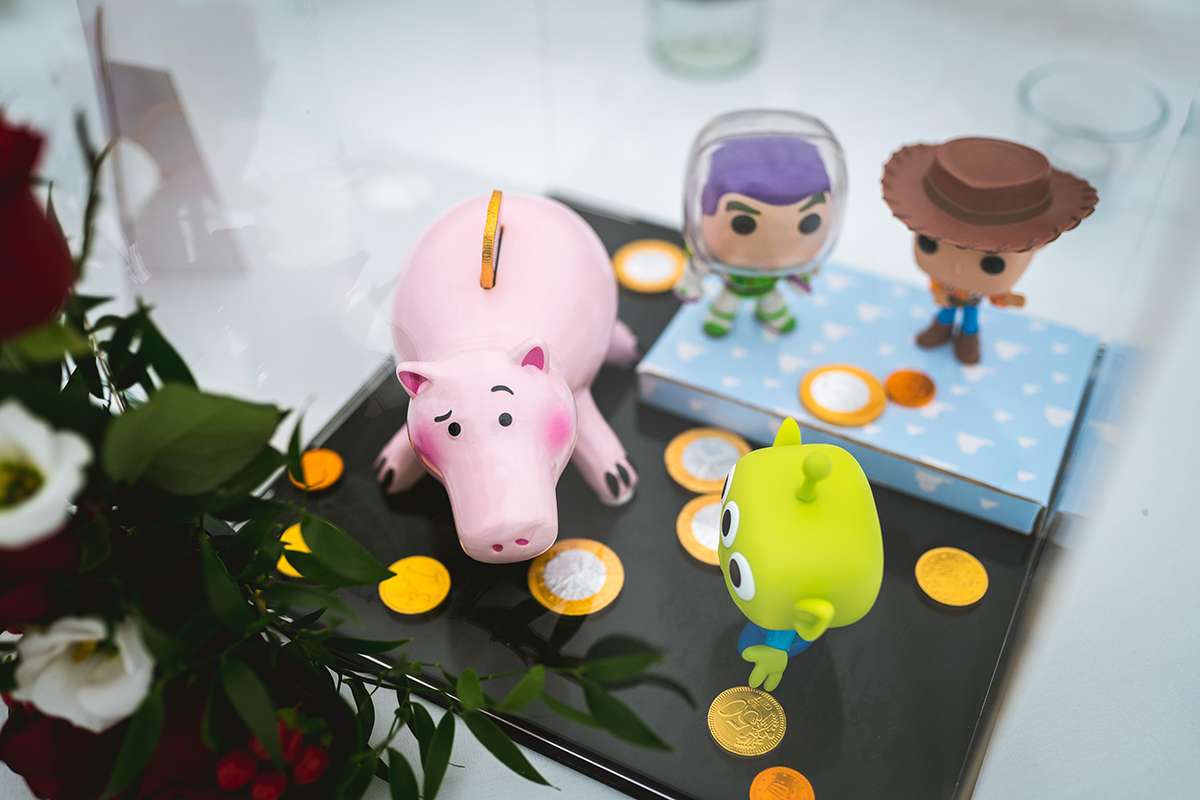 "We saved on the DIY décor, especially the centrepieces, by using a lot of items we already owned and buying things on eBay or in Primark!"
£30,000+ Christine and David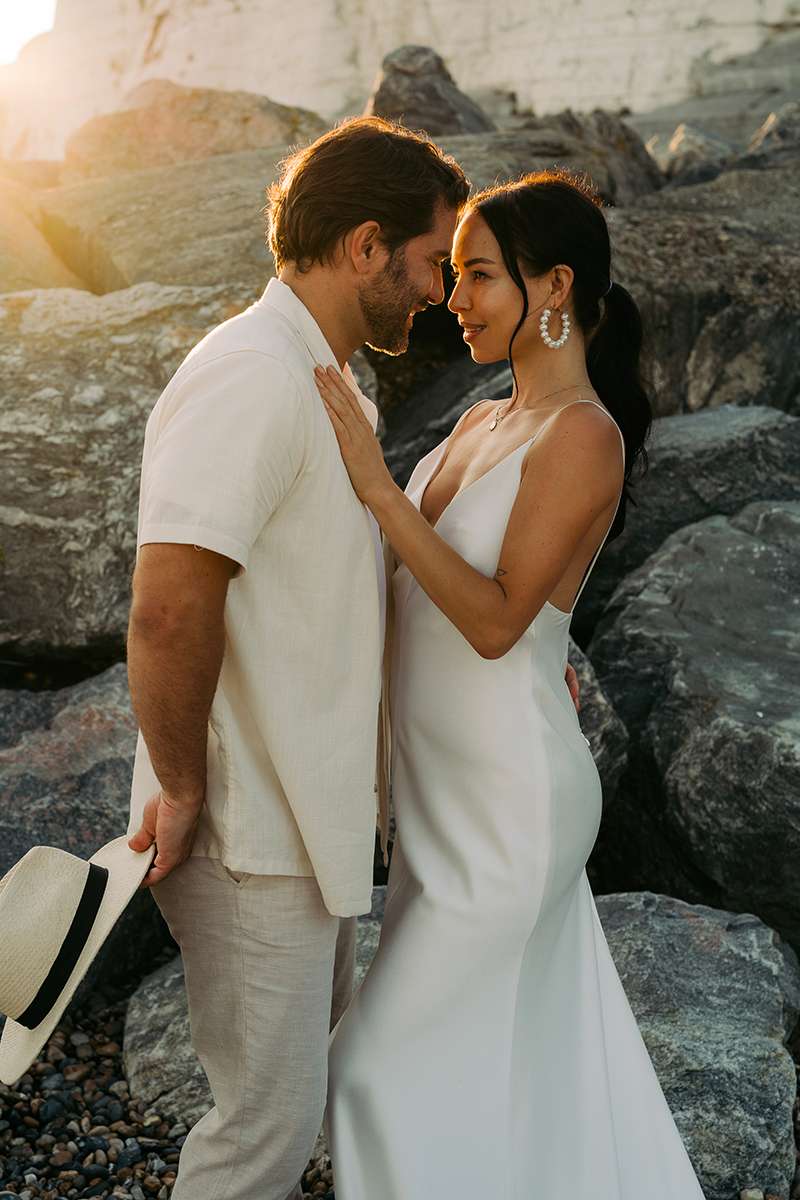 Jobs: Christine is a model and David is an engineer.
Budget breakdown:
LEGAL CEREMONY AND FEES: £650
WEDDING PLANNER: £4000
VENUE: £12,000
CATERING: £11,000
OUTFITS: £3000
FLOWERS & DECOR: £5000
ENTERTAINMENT: £1500
PHOTOGRAPHER: £3000
VIDEOGRAPHER: £2000
BRIDAL PARTY: £400
CAKE: £800
MISC COSTS: £500
HEN DO/ STAG DO: £1000
HONEYMOON: £4000
Total: £48,850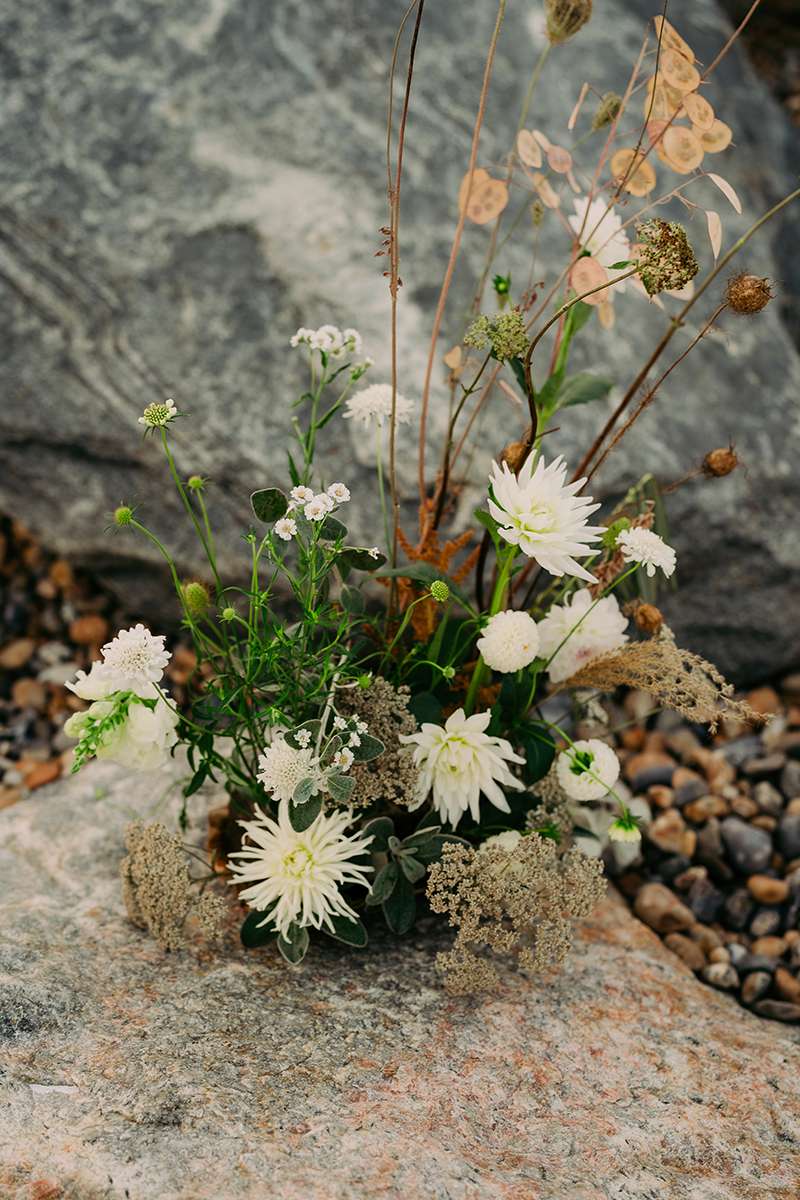 How they did it:
They hosted their wedding in a friend's large back garden but had to hire a marquee, generator, catering tent and bathrooms which ended up being a big cost. They also had a really big guest list of 250 people, and as foodies, serving high quality food and drink was a priority to them. Their parents generously helped to pay for the wedding and they both worked multiple jobs for three years in the run up to save for the day.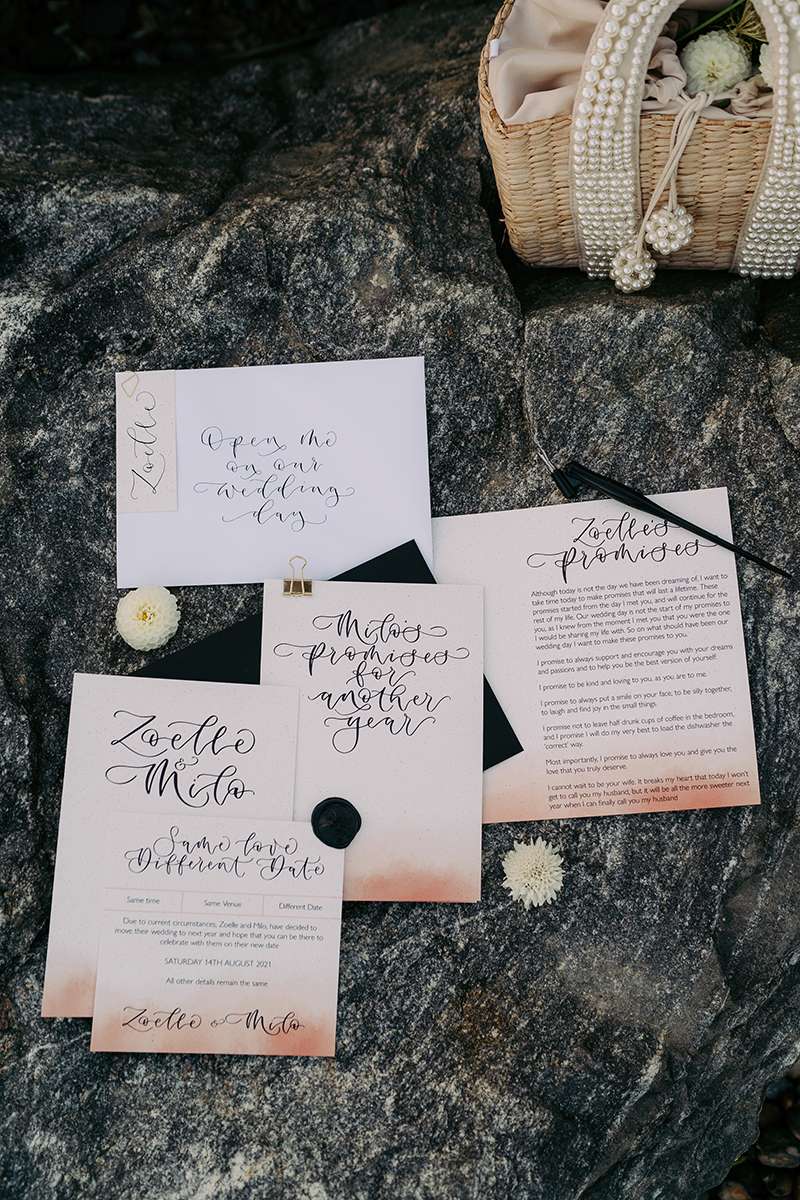 They say:
"Food, drink and décor were our biggest costs as they were the bits that meant the most to us. We also hired a wedding planner as we're busy people and they were invaluable. She actually saved us money I think as she were able to get us great deals. Plus, her eye for detail was much better than ours! We did put some things on credit cards, but made sure to pay them off in time so not to incur any fees."
BONUS BUDGET SAVING TIPS:
– Set your own priorities. Decide on what your own non-negotiables are and splash on those. DIY or ditch the rest!
– Your venue will likely be one of the biggest expenses. Look at non-wedding venues such as pubs, restaurants, village halls, studios spaces, council buildings and art centres which may be less expensive than traditional wedding venues.
– The quickest and easiest way to cut costs is to invite less people. The fewer mouths to feed, the smaller your food and drink bill will be!
– If you're a DIY queen, making things yourself can certainly save you cash, but make sure you keep an eye on the budget. If you're not careful you can end up going very over the top and spending way more than you thought you would!
This article originally appeared in issue 35 of Rock n Roll Bride magazine, which is now sold out. You can purchase the latest copy here, or why not subscribe to never miss an issue?