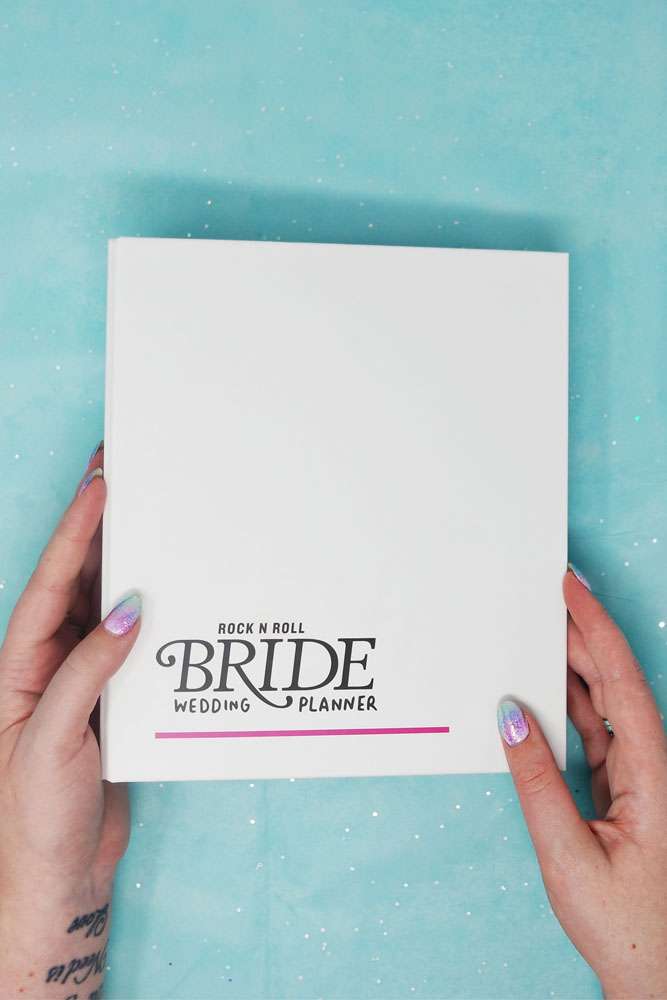 Pinterest, Instagram, blogs, Facebook groups… there are so many amazing online resources to help you plan your wedding. Yet there is still something so satisfying about ripping pages out of magazines, jotting down ideas and keeping all your plans in one, offline space.
Enter: The Rock n Roll Bride Wedding Planner!
It's time to take a welcome break from your screen and rediscover the joy of writing lists, scrapbooking ideas and keeping everything nice and organised.
I've teamed with my girl, stationery diva Veronica Dearly, for this and I am SO EXCITED about what we've created. In fact, I might just burst!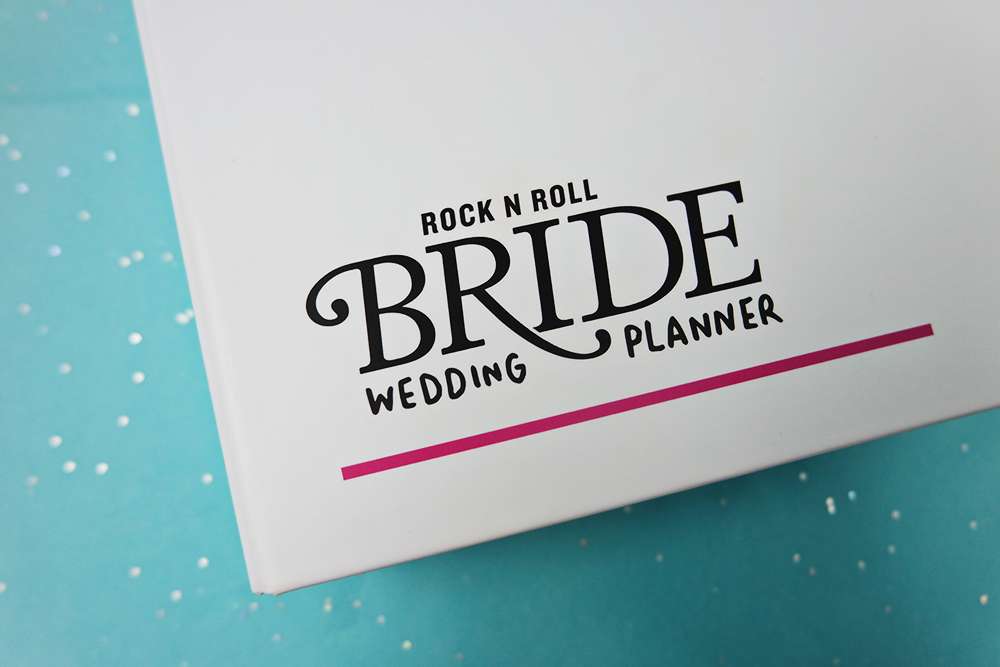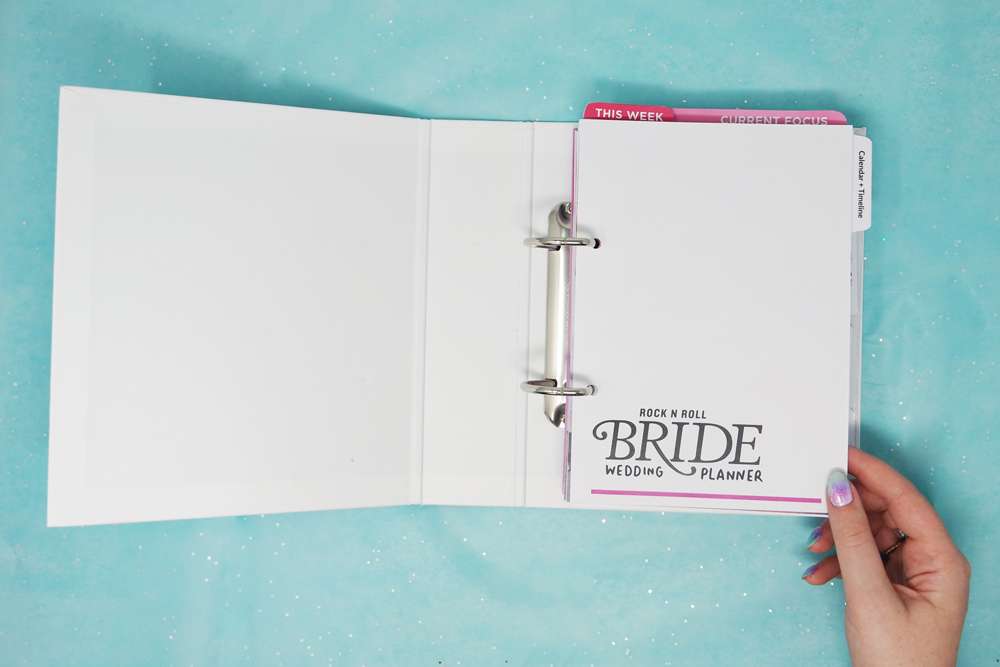 The planner comes in a super fancy A5 ring binder and is going to make you so damn organised you won't know what to do with yourself. It's like a modern day Funfax (OMG remember those?) for alternative brides!
The planner is broken up into four sections: Calendar and Timeline, The Nitty Gritty, Fun Stuff and Notes. The 18 month calendar is where you'll jot down all your appointments and generally plan your life, and the planning timeline will let you know what to do and when. There's even a budget checklist to keep you on track.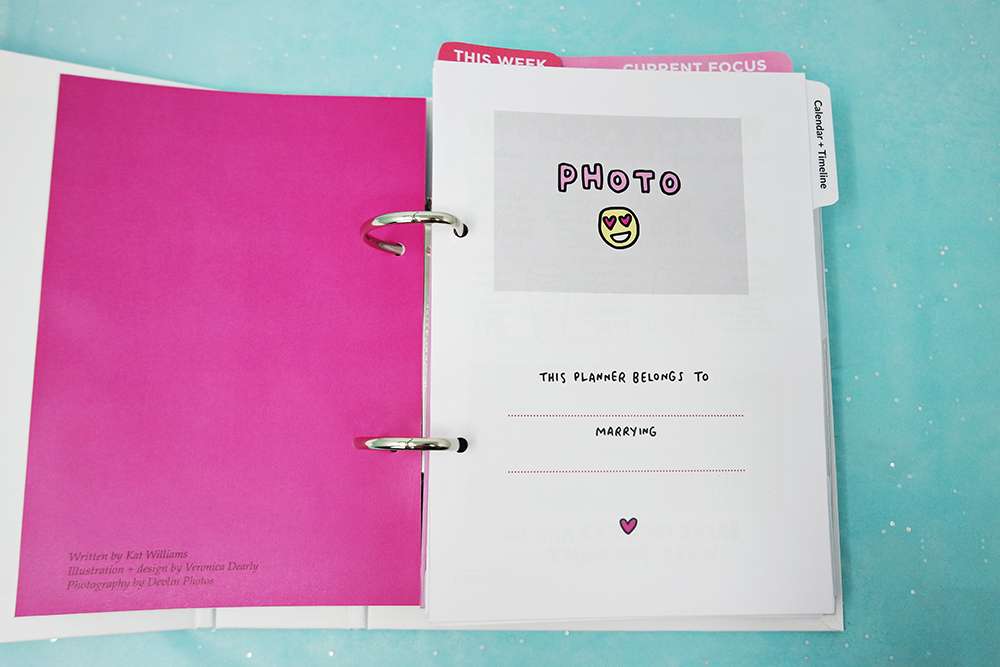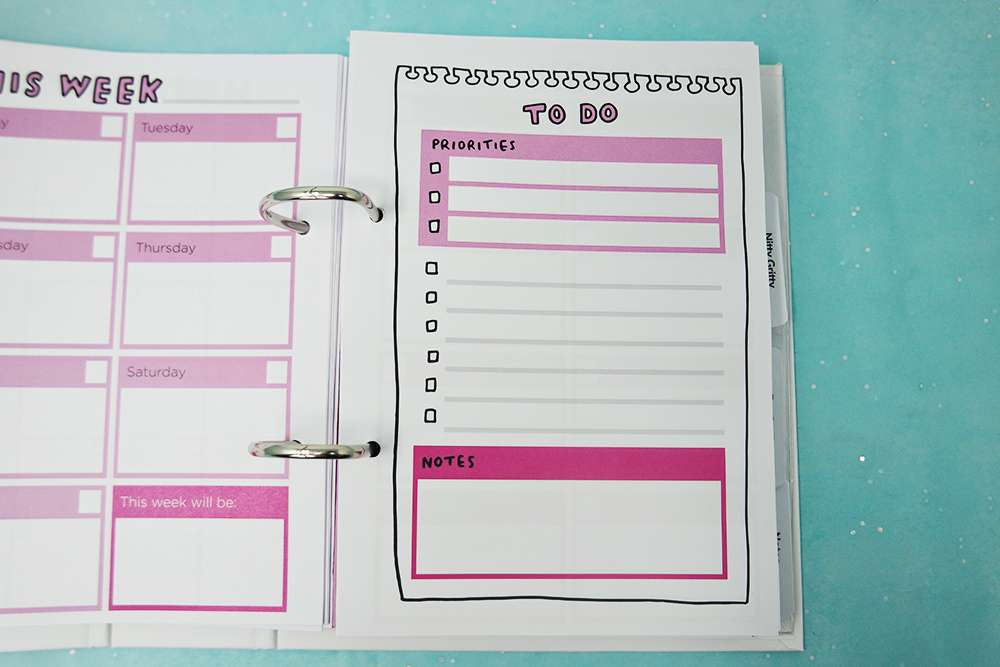 The Nitty Gritty section is where we get down and dirty with every aspect of the planning process. I've shared my tips for each important bit (from choosing your dress, writing your invites, managing your guest list and RSVPs, choosing your cake/ flowers/ decor etc) and I've even written you some madlibs to make writing your own vows a breeze (you're welcome).
Plus, of course, there is oodles and oodles of space for you to scribble your notes, ideas and general wedding musings, and plenty of fun surprises along the way. Postcards! Stickers! Hilarious Veronica Dearly drawings!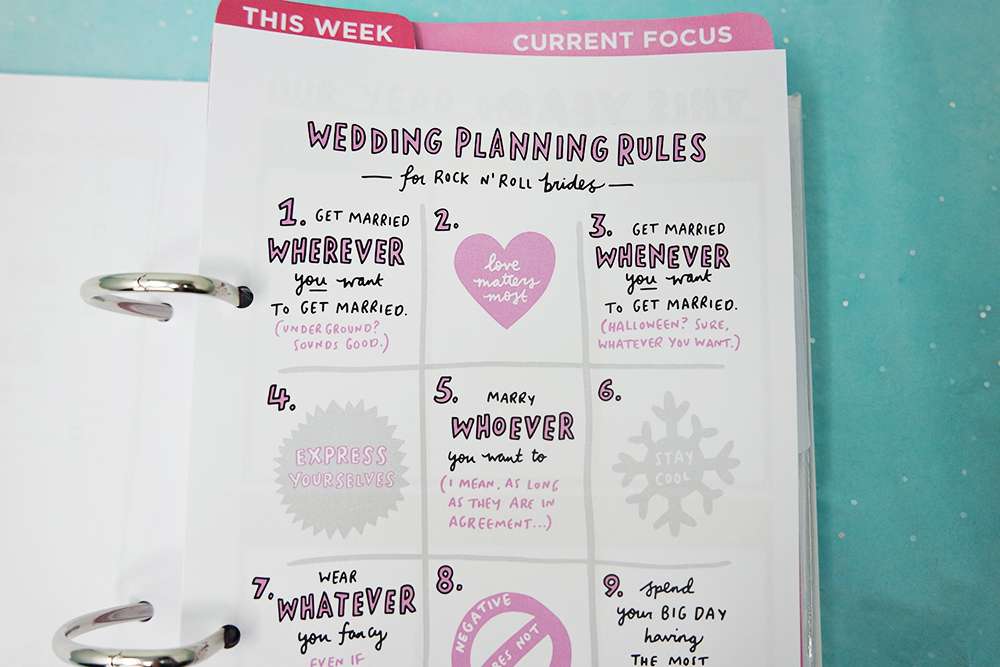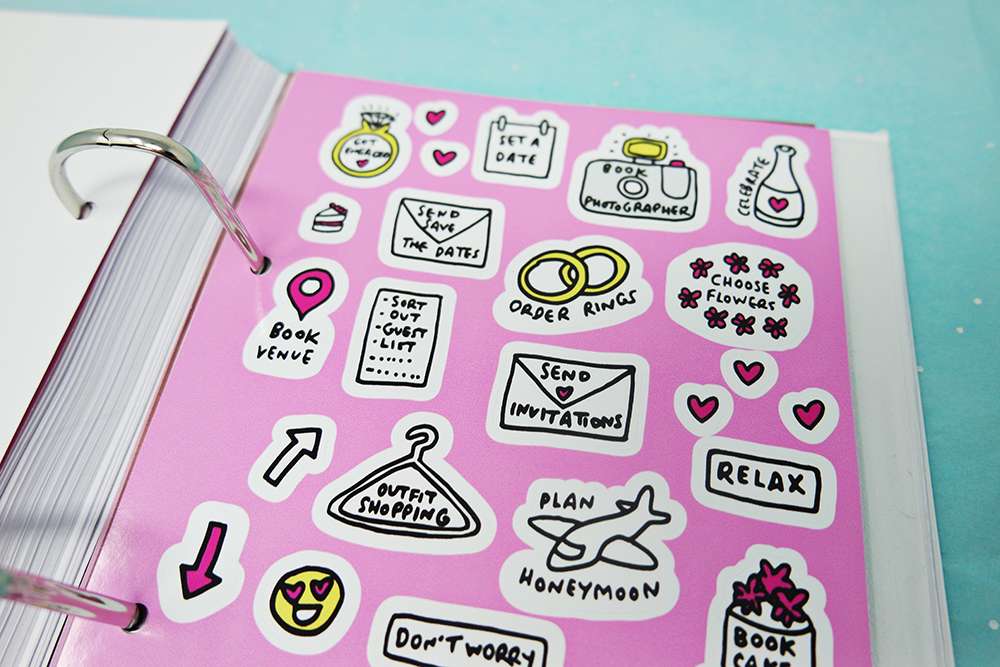 As a side note, we've purposely tried to keep everything in the planner as gender neutral as possible, so if you're in a same sex relationship you won't have to worry about having big blank groom sections! Yes, it's pretty damn pink, but its my brand colour and I love it so there (ha!)
We have a limited number of planners available for the launch so if you want one, order it immediately! If these sell out quickly (and I have a feeling they might) then we will be taking pre-orders for the next batch which should be ready to ship in about a month.
The Rock n Roll Bride Wedding Planner costs £29.95 and will ship in 7-10 days. Grab yours HERE!
This planner is everything I ever wanted when I was engaged and I truly hope it's going to help make your wedding planning as fun, colourful and easy as possible.