Sorry, this product is now sold out!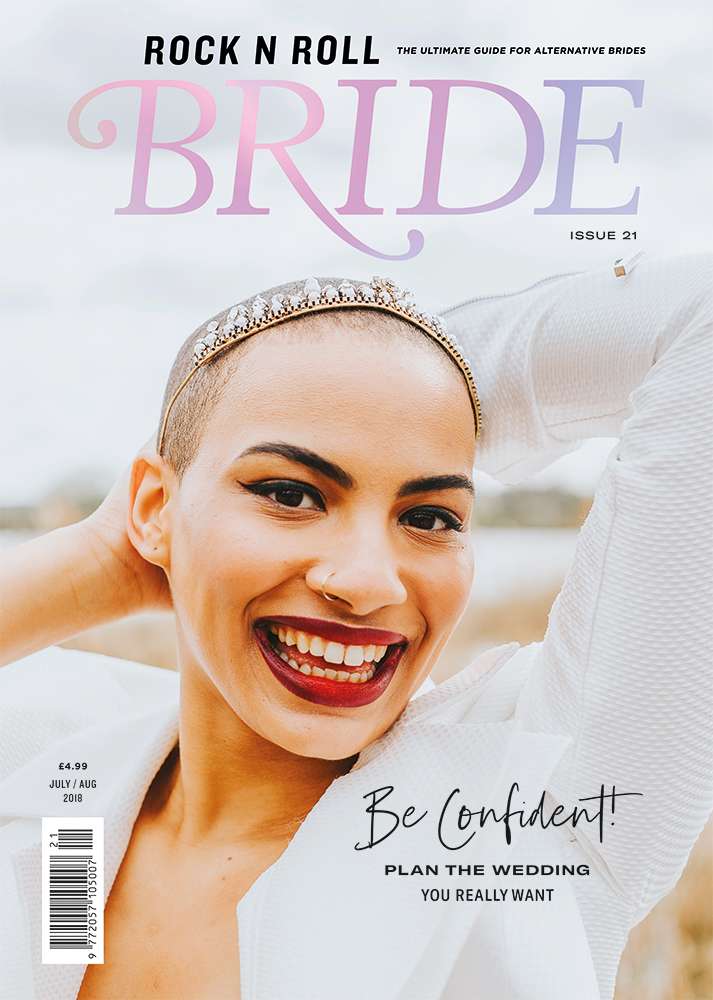 Confidence. It's something we all strive to have right? We want to feel comfortable in our own skin, we want to love ourselves, we want to be able to see what sassy, gorgeous goddesses we really are.
But we struggle. We look in the mirror and feel disappointed with our lot. We look at other people and think "Why is that not me?" Well you know what, today I want to remind you that YOU ARE FUCKING FIERCE. Yes, you reading this right now. You're a total BABE. No matter what your outward appearance, no matter what kind of clothes you wear, no matter if you have "on fleek" eyebrows or insta-worthy make up skills. You are a one-of-a-kind powerful goddess. You have the potential to be whoever you want to be. YOU ARE FIERCE.
My friend and photographer of this most epic of magazines covers, Lisa Devlin, shared it a few days ago in a private Facebook group for wedding photographers and wrote the following… I know she won't mind me sharing what she said because, without wanting to toot my own horn too much, it made me really, really happy.
"You know I was saying how I feel like it's all work, work, work right now? It's so easy to get absorbed into that feeling and not step back and see the bigger picture. I've just seen this, the next cover of Rock n Roll Bride magazine and I told Kat that it's probably my favourite cover of the magazine yet. I can't wait to see it on the shelves surrounded by vanilla same old, same old covers.
I fucking LOVE that she is a mixed race girl with a shaved head and yet that is nothing to do with why she was in this shoot or why this shot made the cover. She is there because she exudes confidence, joy and being your best self, loving life and wanting to include others in that.
To me that is what this magazine is all about and Kat's philosophy to business. Most of us are in the 'alternative' market and could we just imagine for a second where we would be putting ourselves if her blog and magazine didn't exist?
I'm going to do my best to keep my head above water for the next few weeks and remind myself to celebrate all the good things. I am so proud of this cover, proud of the team effort that goes into the shoots and chuffed to bits that I shot this. So, what if you think about it, are you chuffed to have achieved recently?"
Thank you Lara Elliott for coming along to the editorial shoot for this issue and sharing this behind the scenes peek for us. And yes, it really was as fun a day as it looks!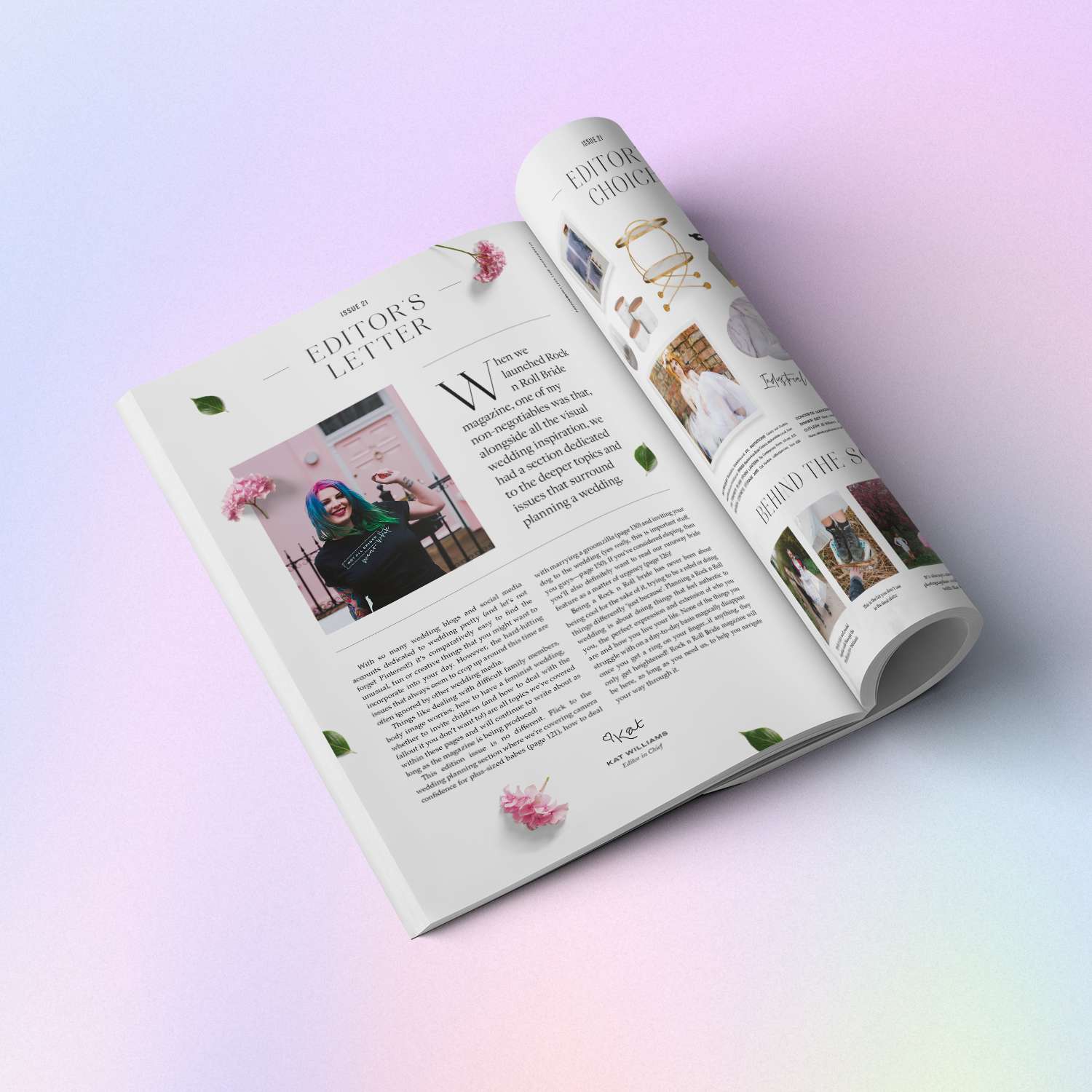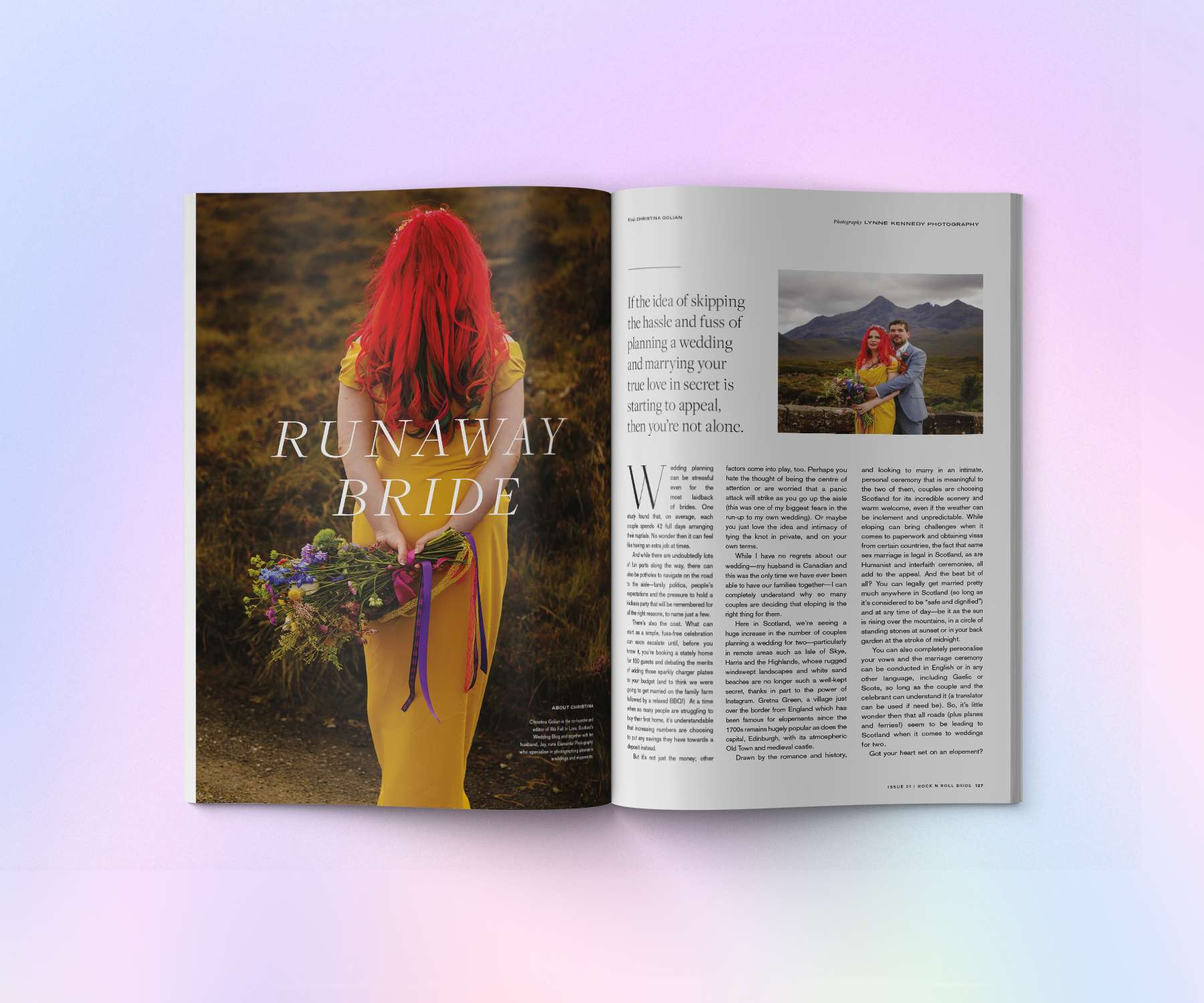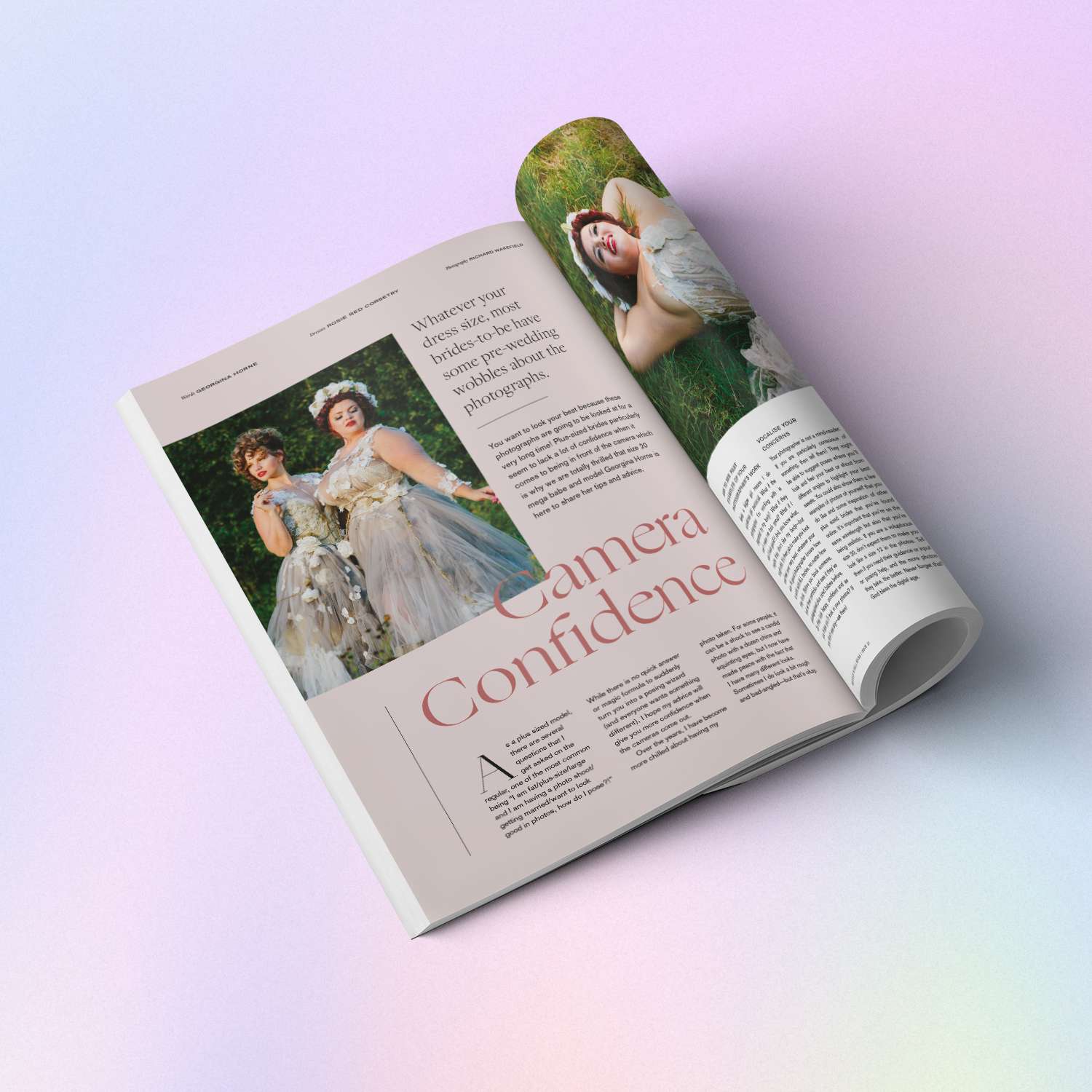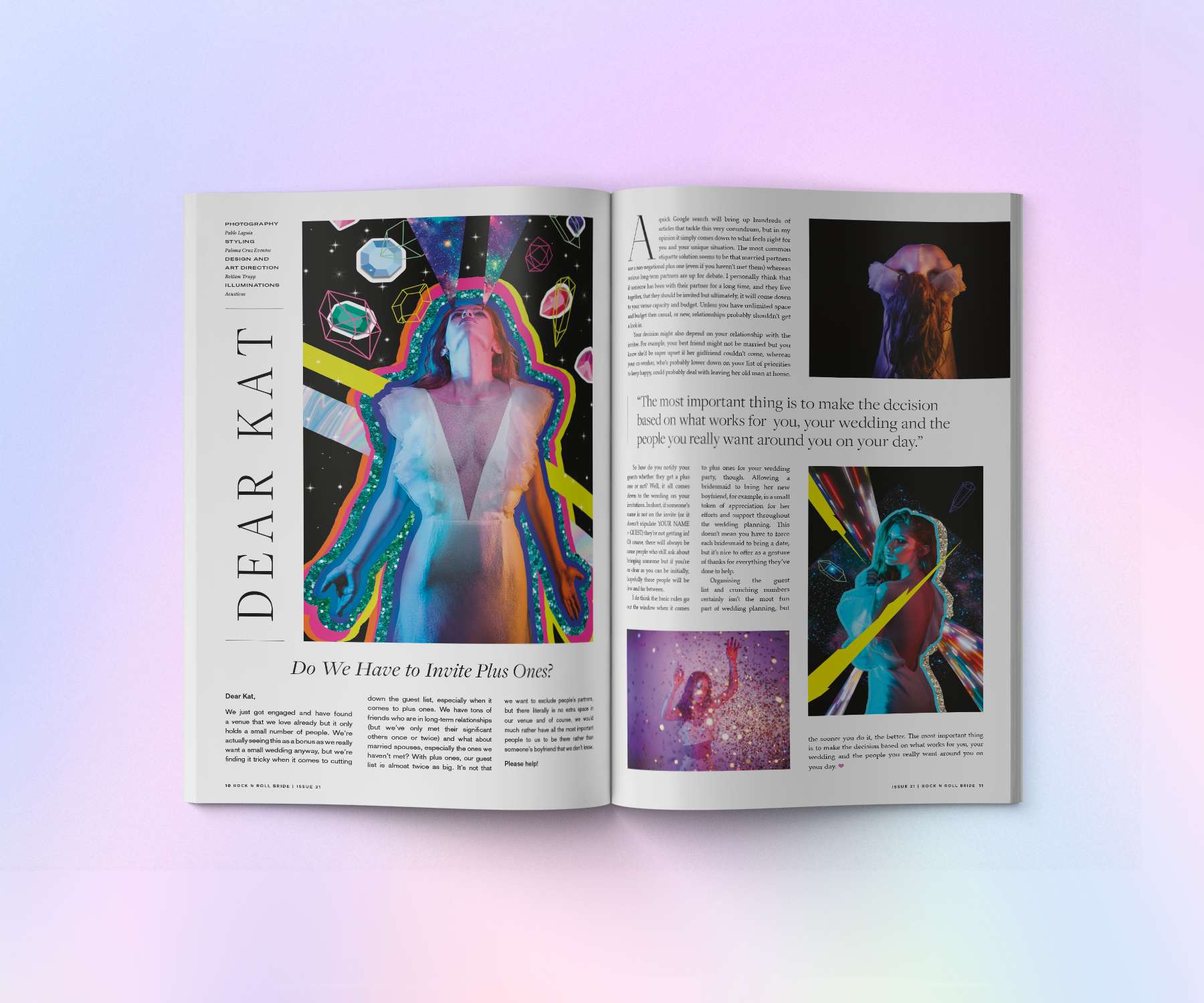 So whether you're a bride or groom-to-be, whether you're a wedding supplier, or maybe you're just a lurker who secretly really loves looking at the weddings we publish… I hope this cover will inspire you to BE CONFIDENT. You are a fucking fierce babe and I, and the whole Rock n Roll Bride magazine team, believe in how utterly wonderful you are.
OK, enough gushing, the REAL reason I'm here today is to tell you that ISSUE 21 IS NOW AVAILABLE FOR PRE-ORDER… and yes, it might just be my favourite issue yet (I am fully aware that I always say that but ya knowwww, we're always striving to be better and better!)
You can subscribe right now so you never miss an issue or order a one-off copy. Alternatively, pop to your nearest WHSmiths, Sainsburys or local newsagent from July 5th. Here's a bonus sneak peek of what's waiting for you: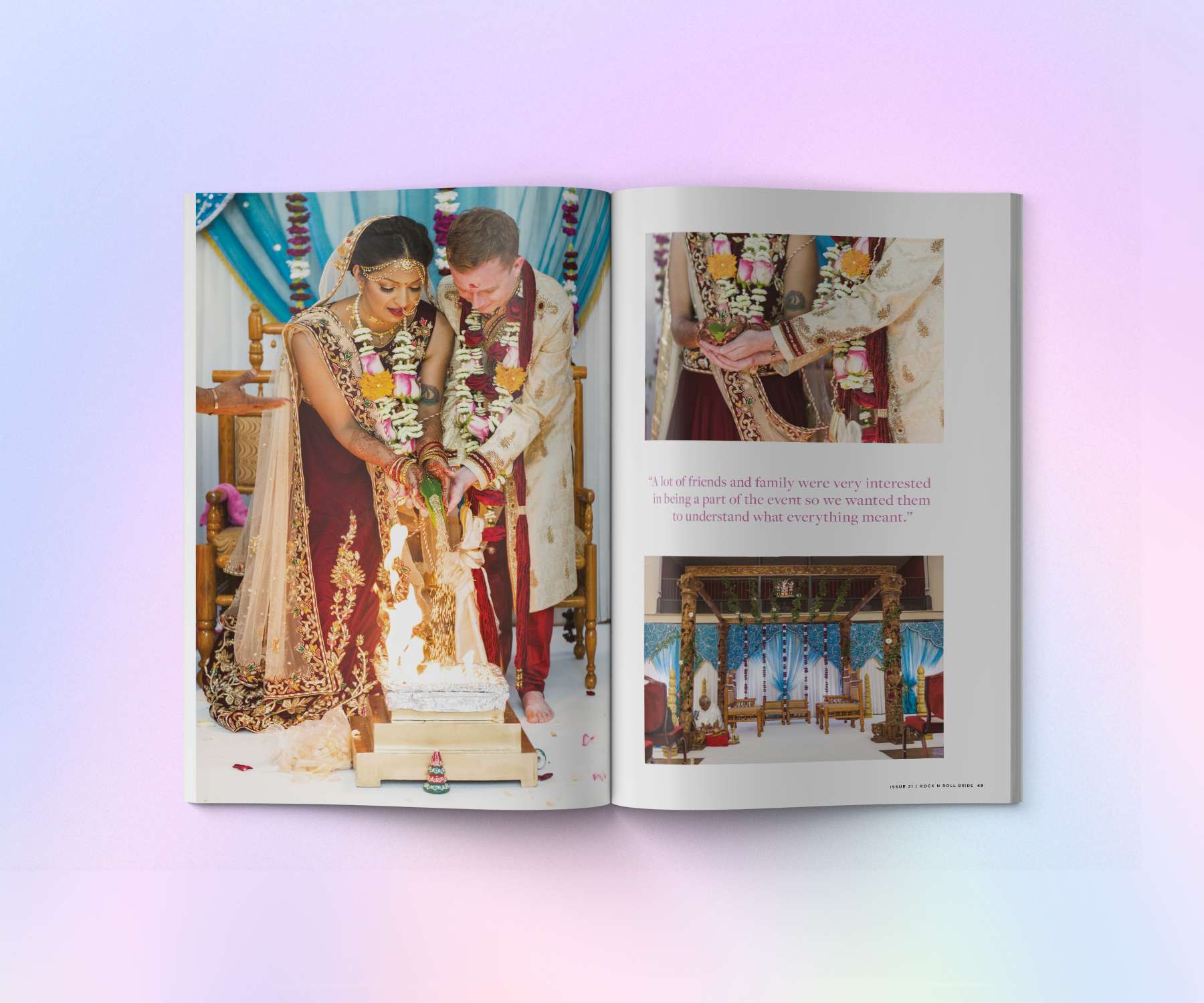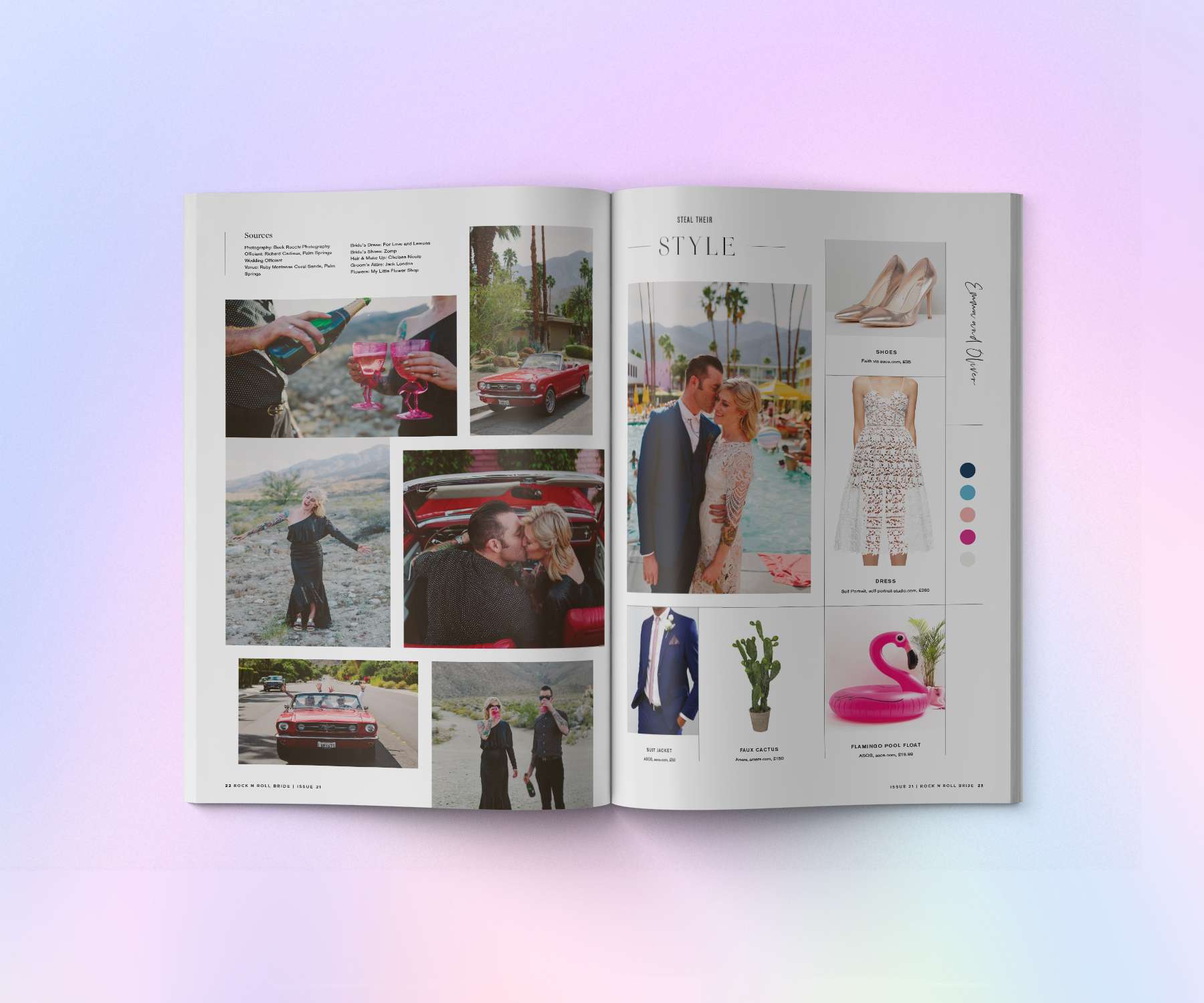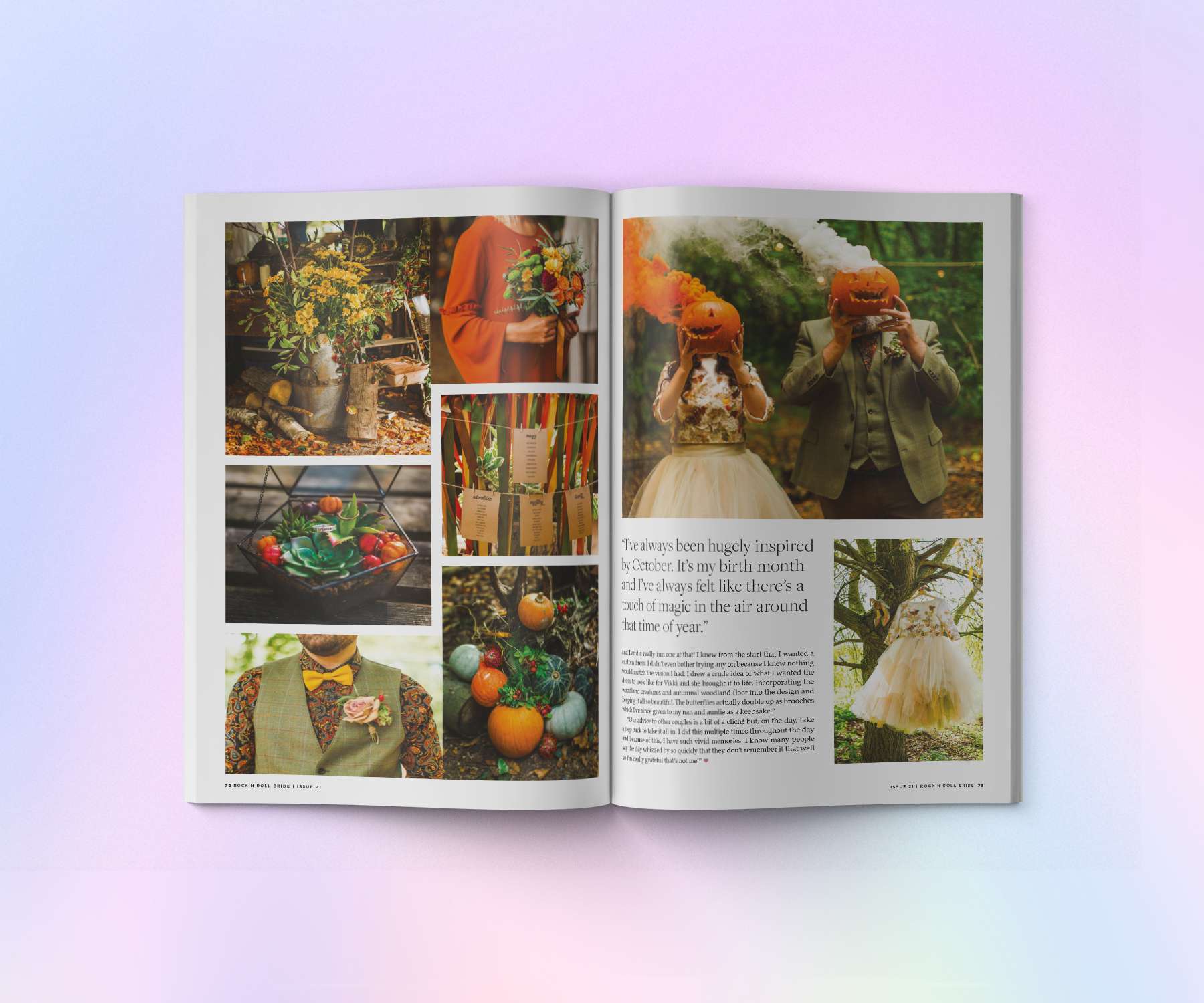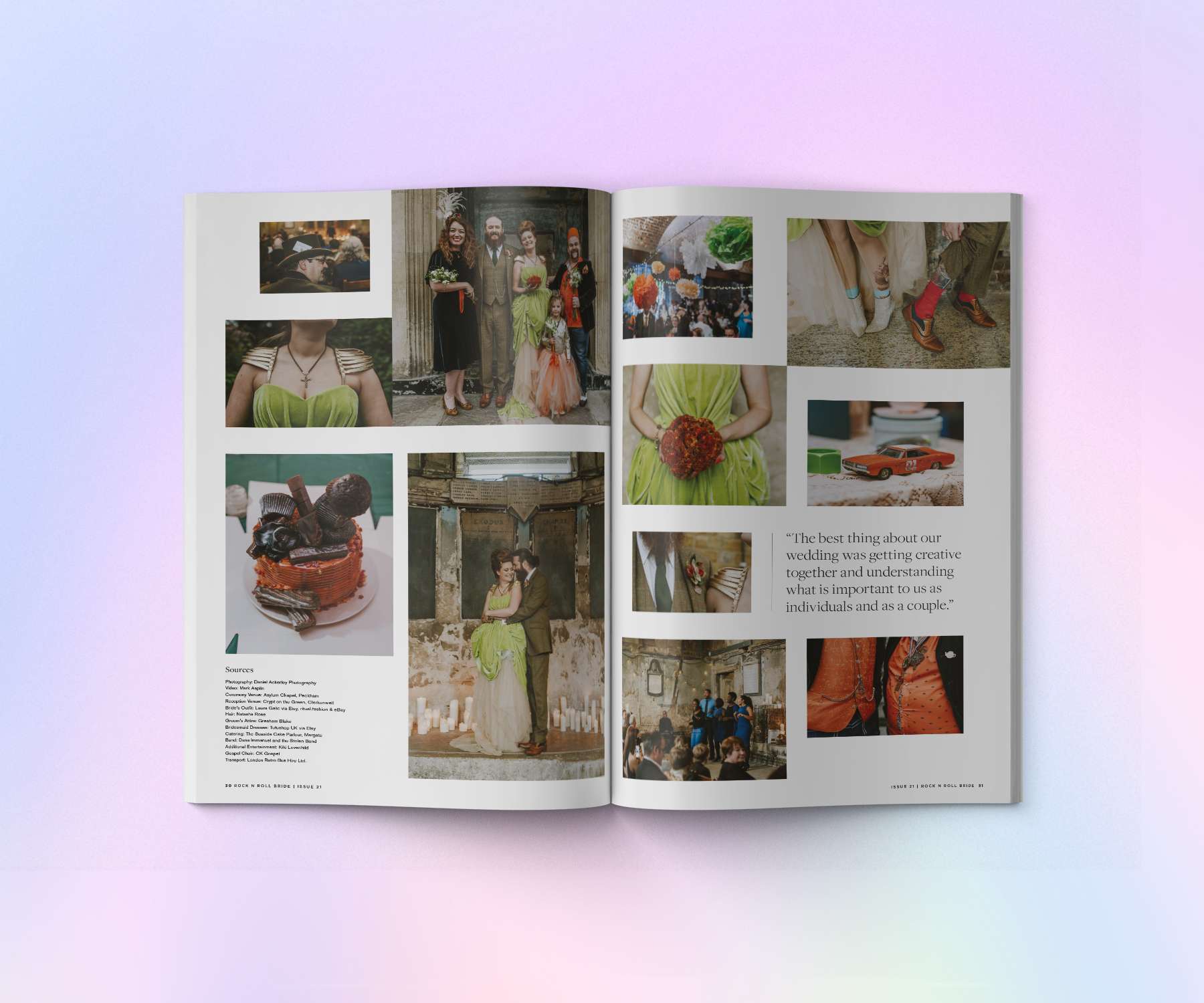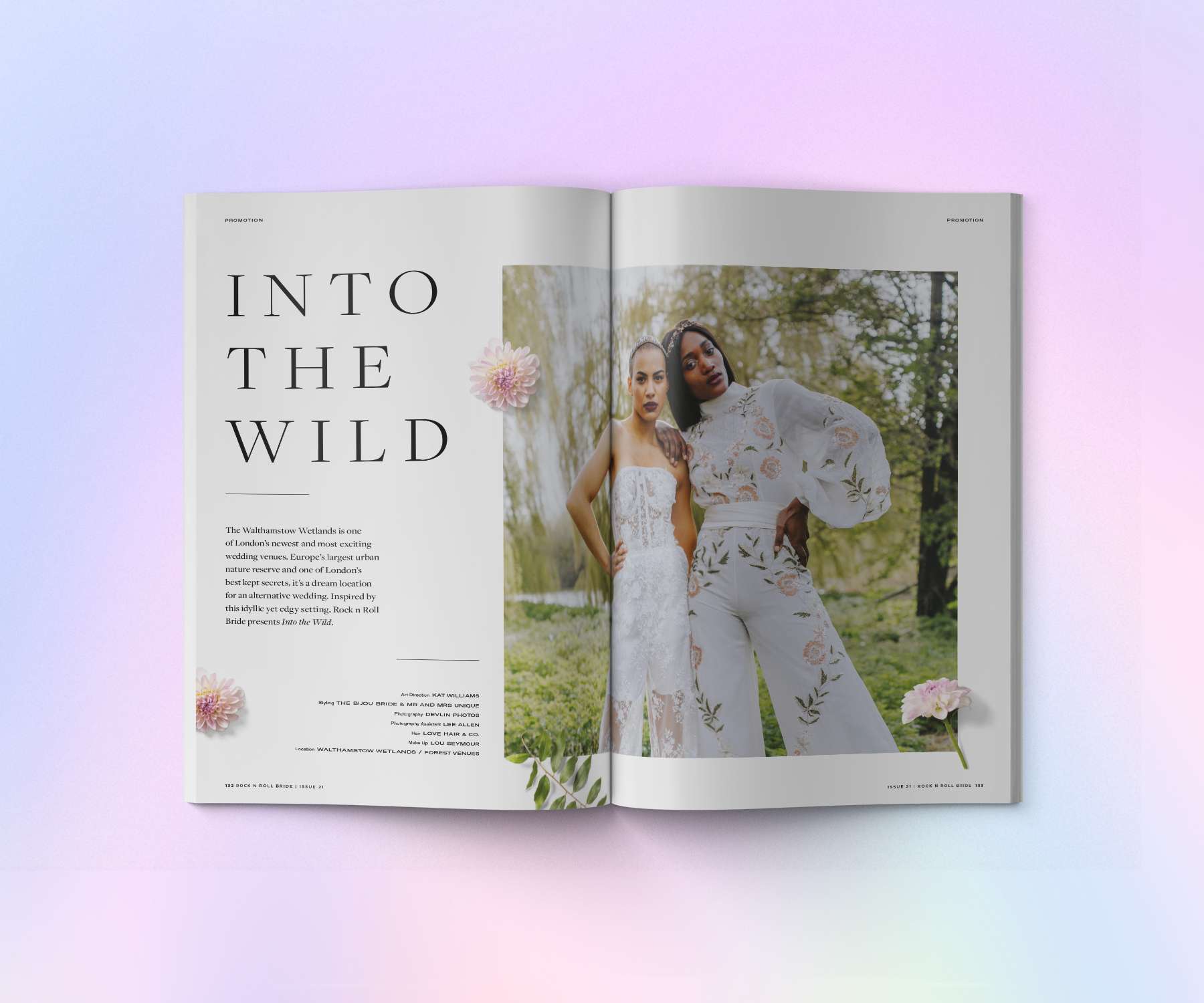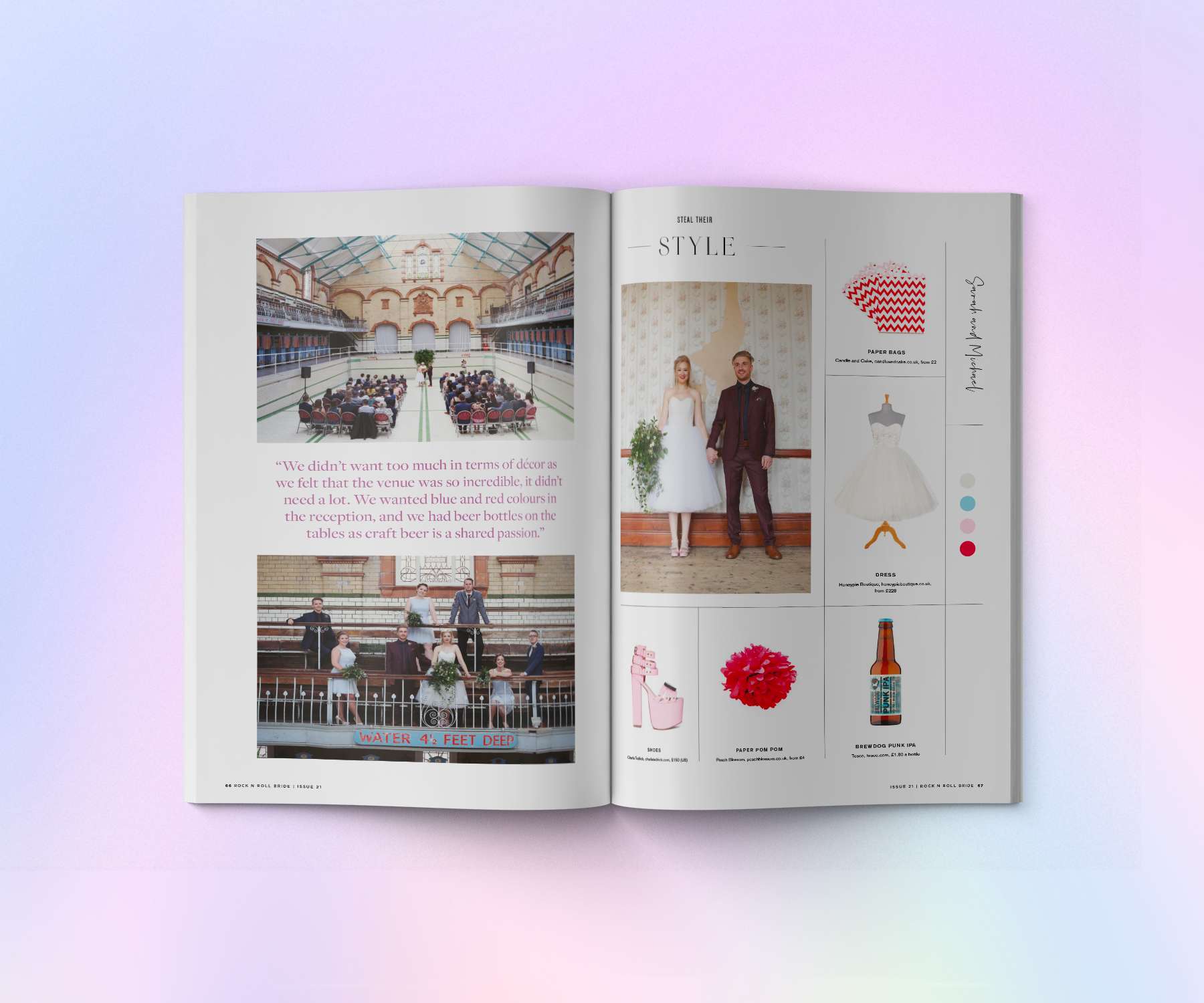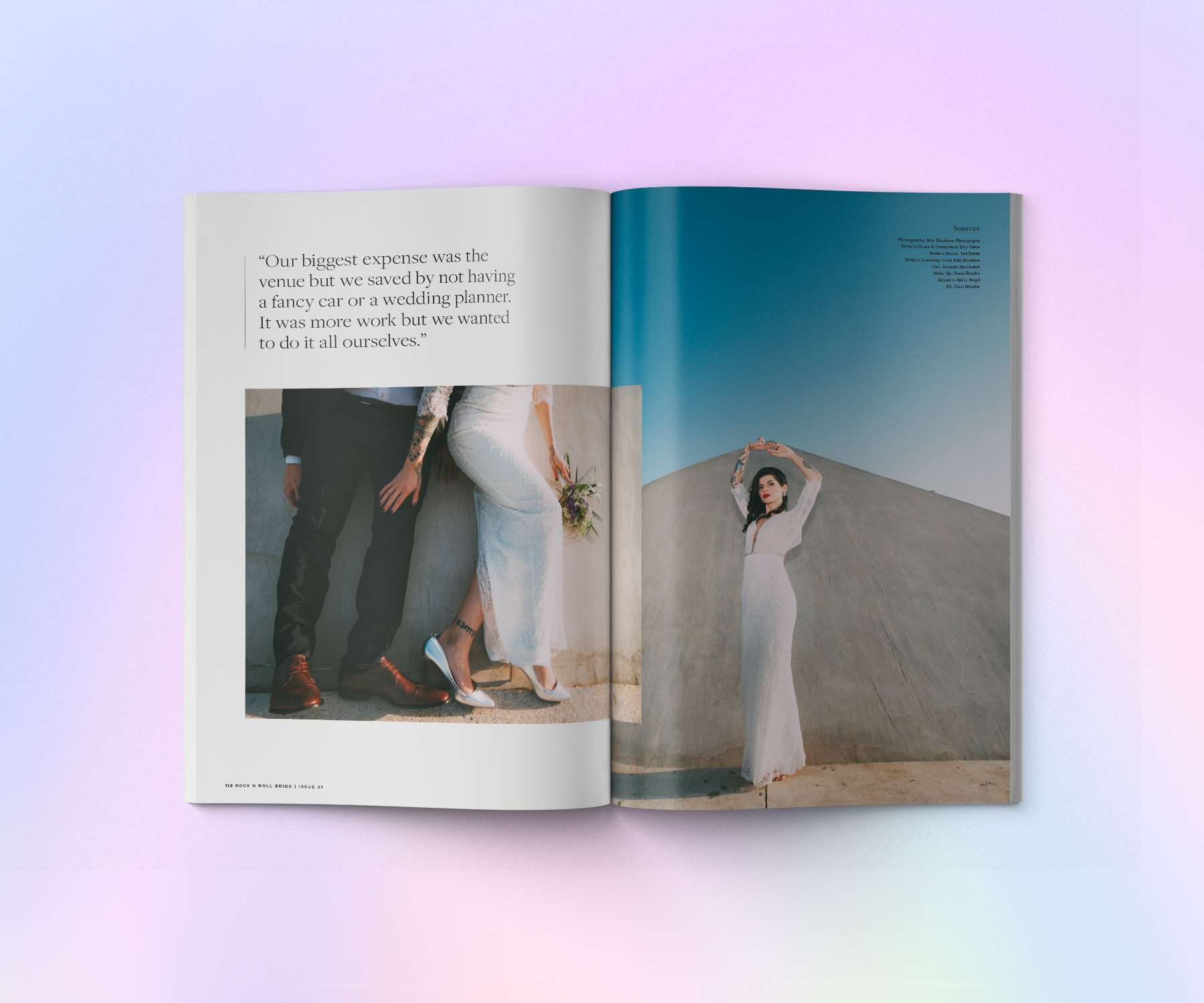 I love you ALL, you are fabulous and fierce and THE BIGGEST BRIDAL BABE EVER. I hope you love this new issue as much as I do.

Sorry, this product is now sold out!