Sorry, this product is now sold out!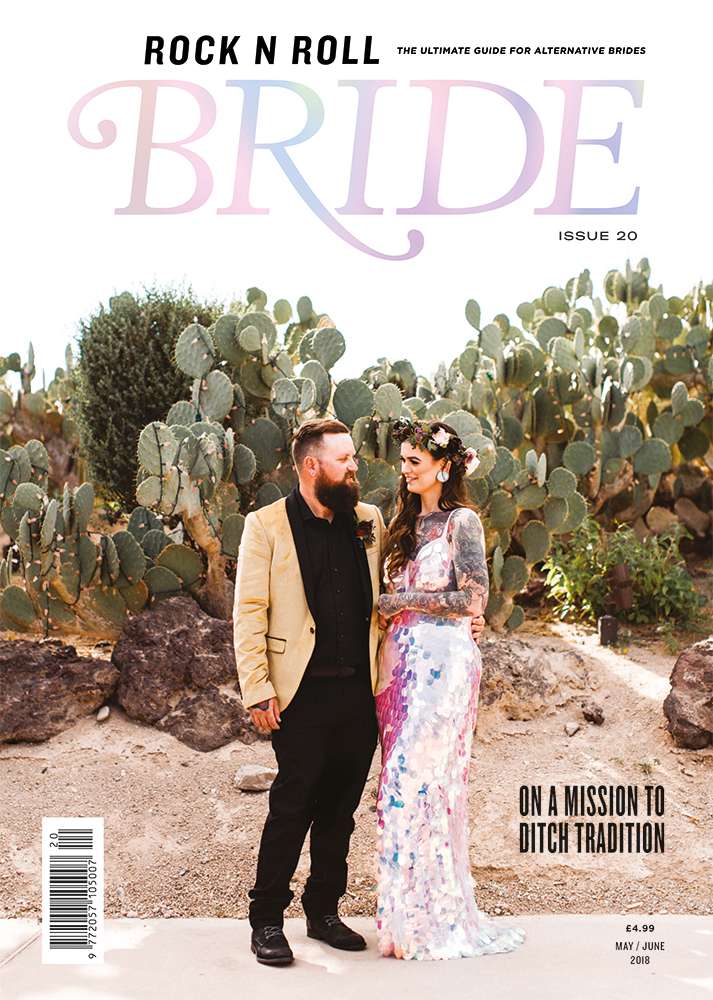 Cover shot by the amazing Aimlee Photography, who is based in Las Vegas!
Is planning your wedding turning out to be a massive drag? Are you struggling to choose your suppliers, arguing with your family over your 'wacky' ideas and tearing your hair out wondering how the hell you're going to get all those DIY projects done on time?
No matter how chill you might be in everyday life, there's just something about planning a wedding that makes even the coolest of babes have at least one meltdown. And it's not your fault! It's a stressful time anyway but the majority of wedding media only perpetuates that myth that this needs to be "the happiest day of your life" and that if it's not perfect you'll regret it forever.
This is exactly why I started Rock n Roll Bride in the first place – to cut through the bullshit and share ideas and advice that would actually help you plan your wedding.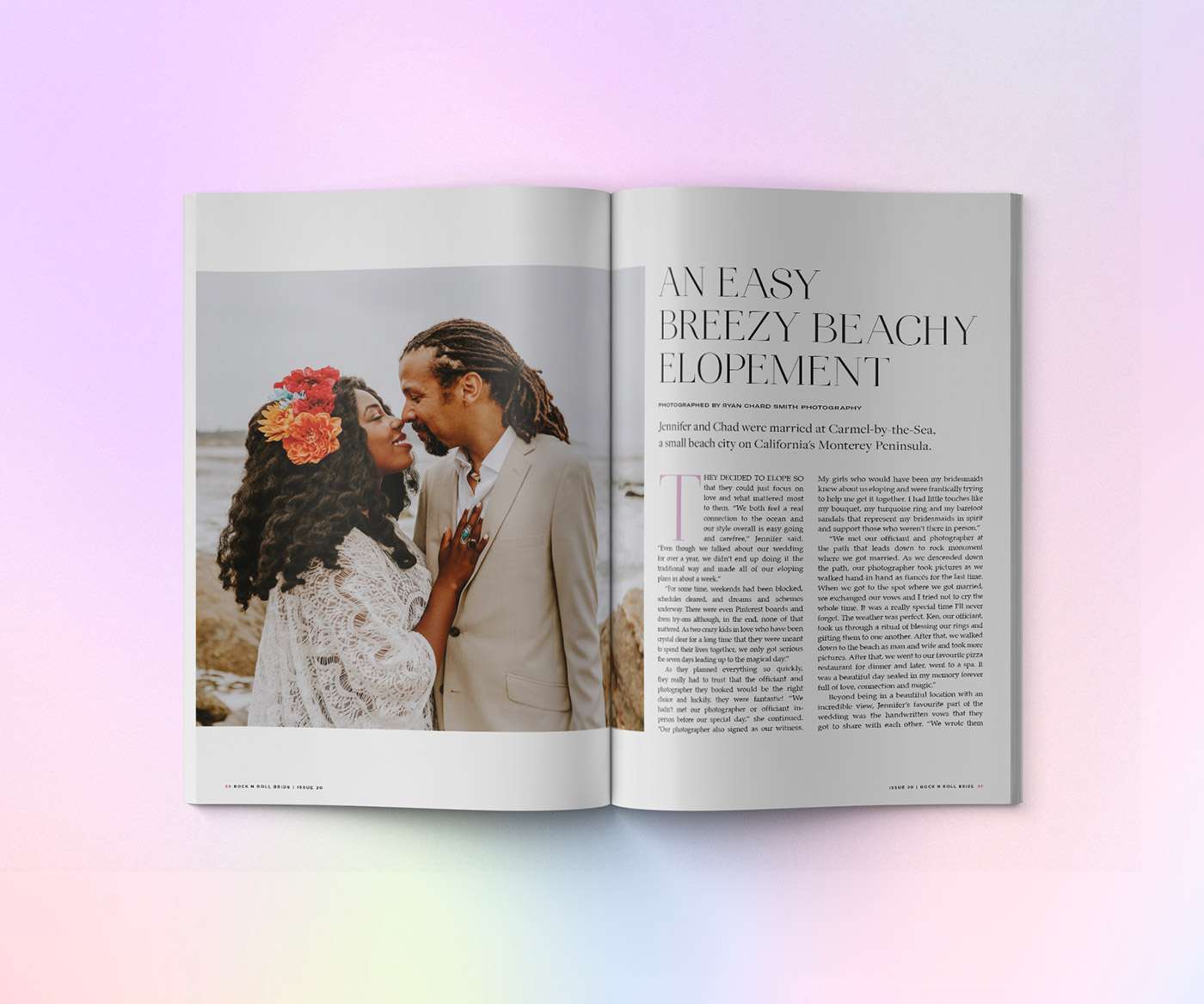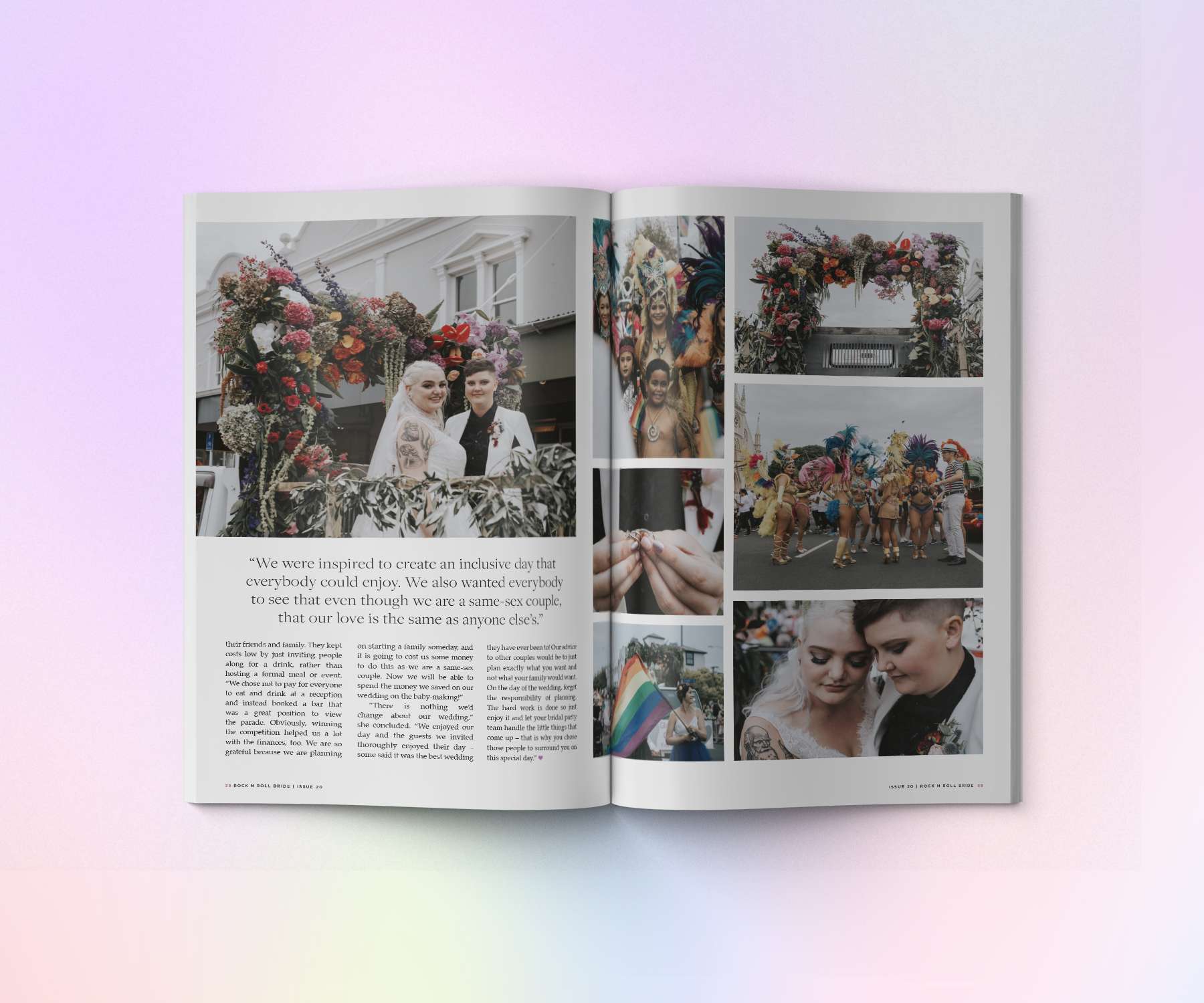 Here's what some of our readers have to say about Rock n Roll Bride magazine:
"I honestly wish I found this magazine sooner. I always knew my wedding would be different and that there were aspects of the traditional wedding that I wanted to reject and it's been the best tool for inspiration in my planning process. Wedding magazines became my guilty pleasure once we started planning a wedding but so many magazines focus solely on white, heterosexual couples with massive budgets advertising everything from fancy fountain pens for your guests to sign your guest book to monogrammed suitcases for your honeymoon.
When I found Rock n Roll Bride, I cannot tell you how much it meant to me to find a magazine with quirky couples that focused more on the couple and what they wanted than the concept of spending so much to impress other people. My cousin is also planning a wedding and, since she's the digital content editor for ELLE magazine I thought she'd be diving head first into the mainstream bridal magazines – however I found she was having the same experience as me. These mainstream bridal magazines just didn't resonate with her either. Your magazine stands out in so many ways and is so refreshingly different from everything else on the stand. I've converted quite a few brides already!
It also honestly means so much to see queer representation in your magazine. For us, same sex marriage hasn't been around long and other areas of the industry are still trying to catch up to this. So few magazines feature same sex couples and so I knew this was the magazine for me.
Thank you so much for all you do – from a fellow cat owner and renovator of a newly purchased house. Even when I'm a wife, I'll still be picking up copies." Gabrielle Leimon
"As a plus-size future bride, I struggled with trying to find wedding magazines that weren't focused on thin brides, and there was always a guaranteed three-page spread on 'shredding for the wedding'. That's until I discovered this magazine! Not only does it include all body types, but the diversity in other areas is out of this world! I don't think I ever could have felt accepted as a bride if it wasn't for Rock n Roll Bride. I'd call it a 'magazine', but this is a movement. Thank you Kat, Gareth and the whole Rock n Roll Bride team!" Sam Leigh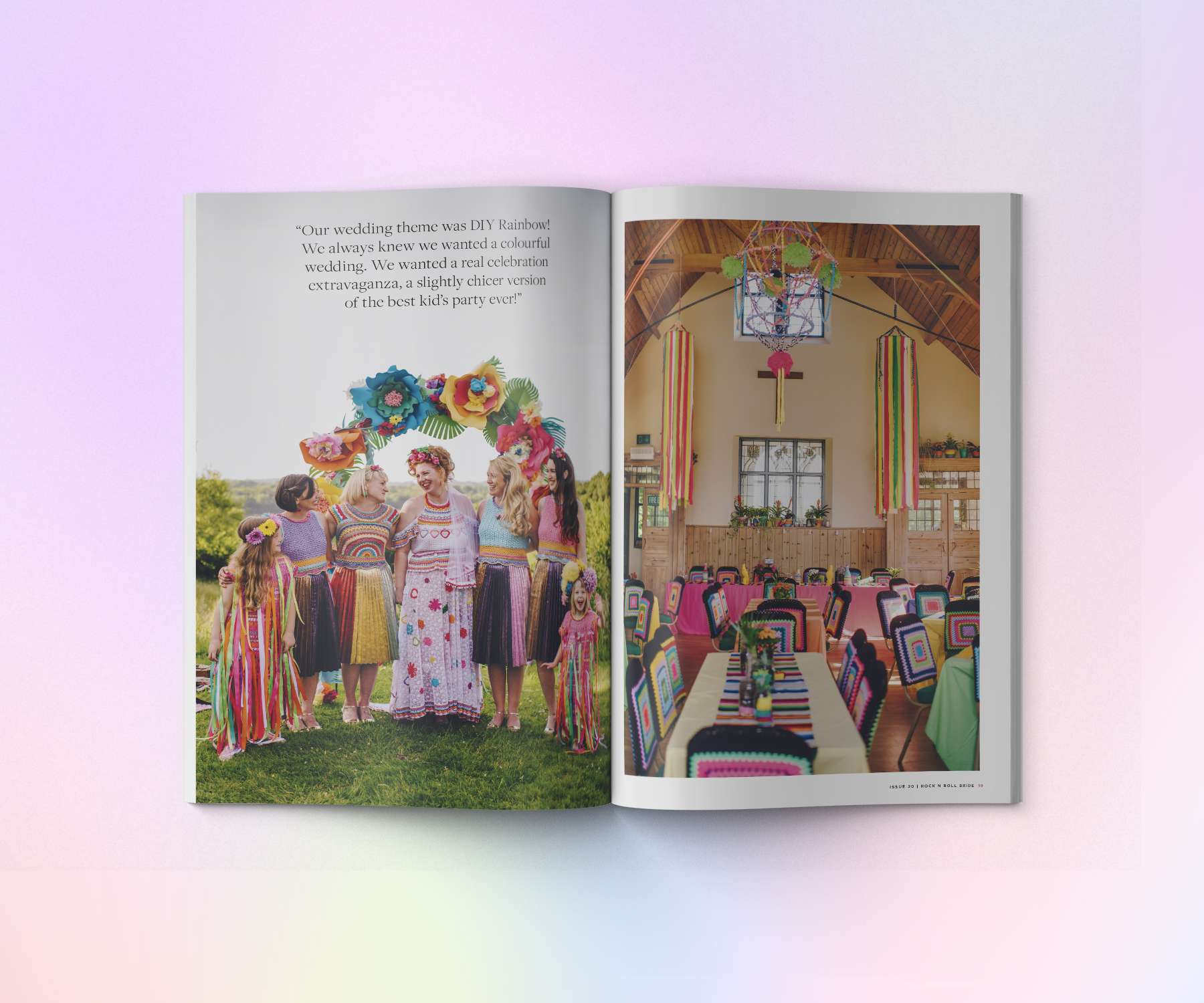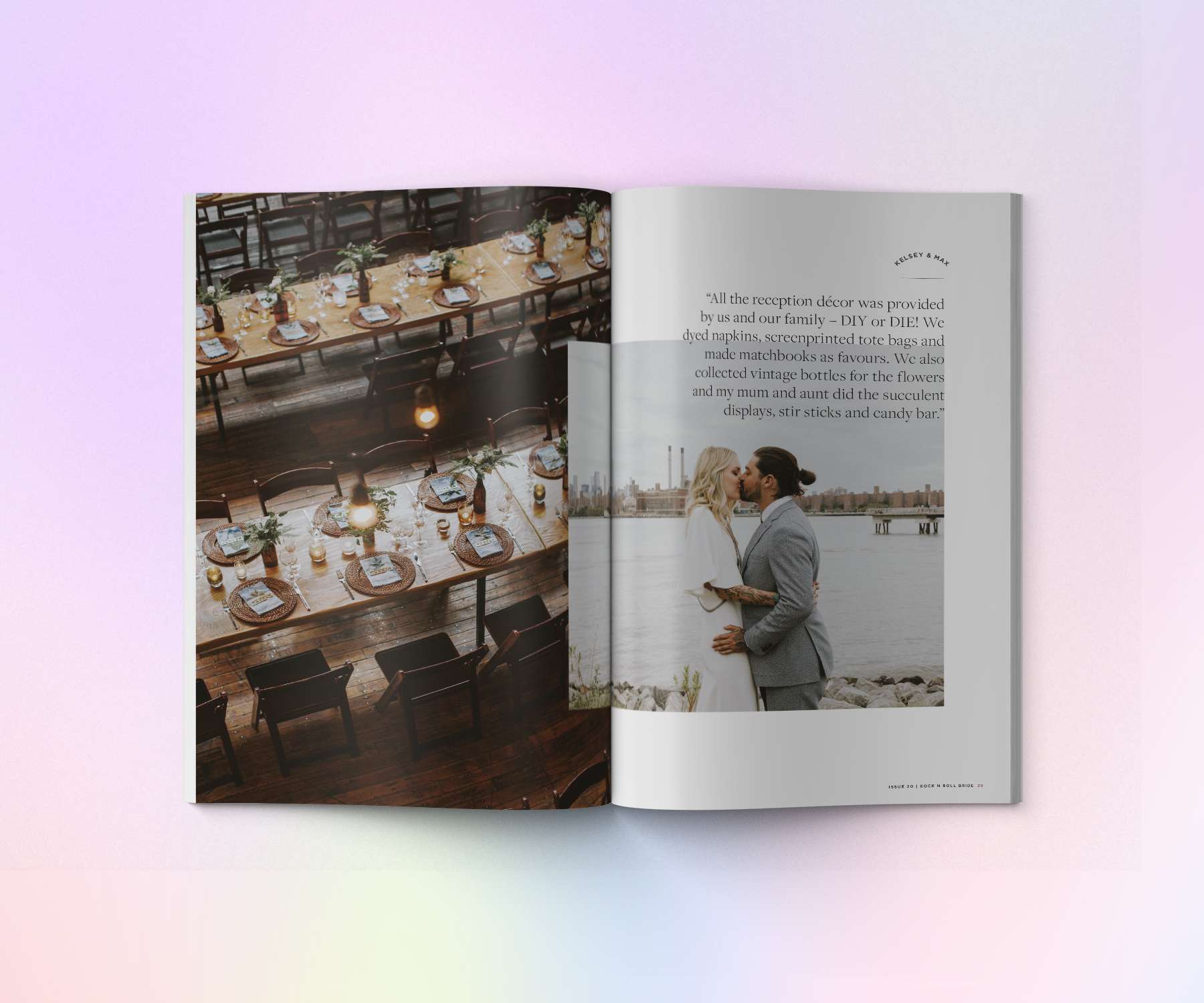 "Rock n Roll Bride is definitely the best bridal magazine around! When I first got engaged, a friend bought me a couple of wedding mags and as much as I loved her for thinking of me, I HATED the mags with a passion. They weren't me, there was nothing in them that excited me and I just felt so out of place, as if I wasn't a real bride or I'm odd because I didn't want to do certain things.
I then stumbled across Rock n Roll Bride, it's completely changed my outlook on wedding mags! I'm always so excited to go out and buy my copy, and my fiancè loves it too! It's great to find a mag that focuses on the grooms and same sex weddings too! Everything about it, from the colourful weddings to the hints and tips, even the ads, are brilliant! It really focuses on the fact that it's your wedding – you do it your way.
Kat is wonderful, she asks opinions, and actually listens to the feedback that we offer. She's on the same page as us, as she's been in our position and it's so refreshing. It's completely changed my wedding planning experience and I'm so thankful I accidentally found this magazine." Dannielle Robertson
"Rock n Roll Bride magazine has actually brought me and my fiancé closer together. He loves reading it too, and we find all sorts of great ideas. It also gives us a lot to think about after reading the real wedding articles. You grow up thinking weddings are a certain way, and that's just how they are done, but reading Rock n Roll Bride has inspired us to discover that weddings can be whatever we want them to be! The thing I love about it the most is that there is something in there for the men too, as I feel they can be so excluded and removed from this side of marriage. I feel like part of a wider community with Rock n Roll Bride, it's made wedding planning really fun!" Nicola Burke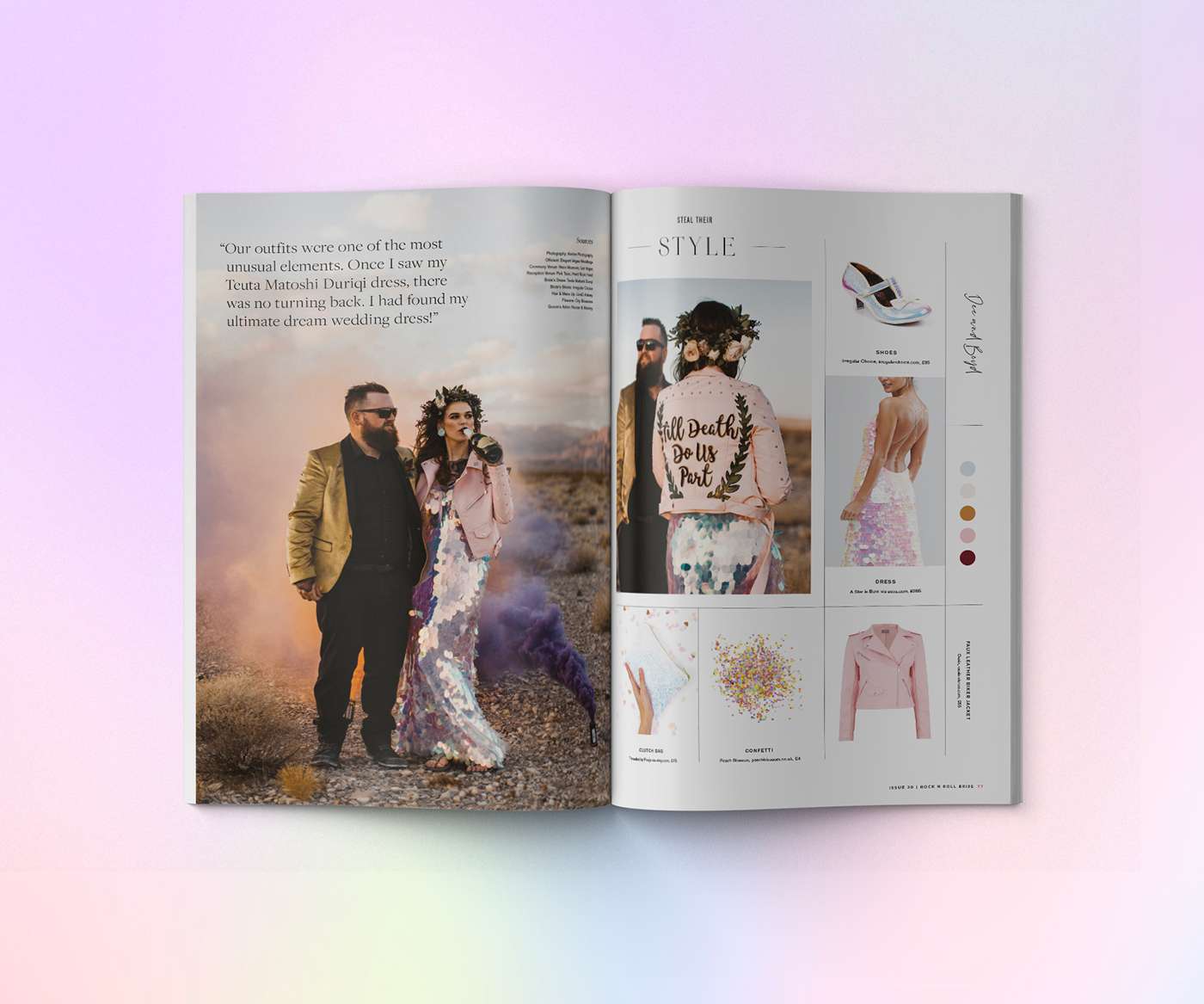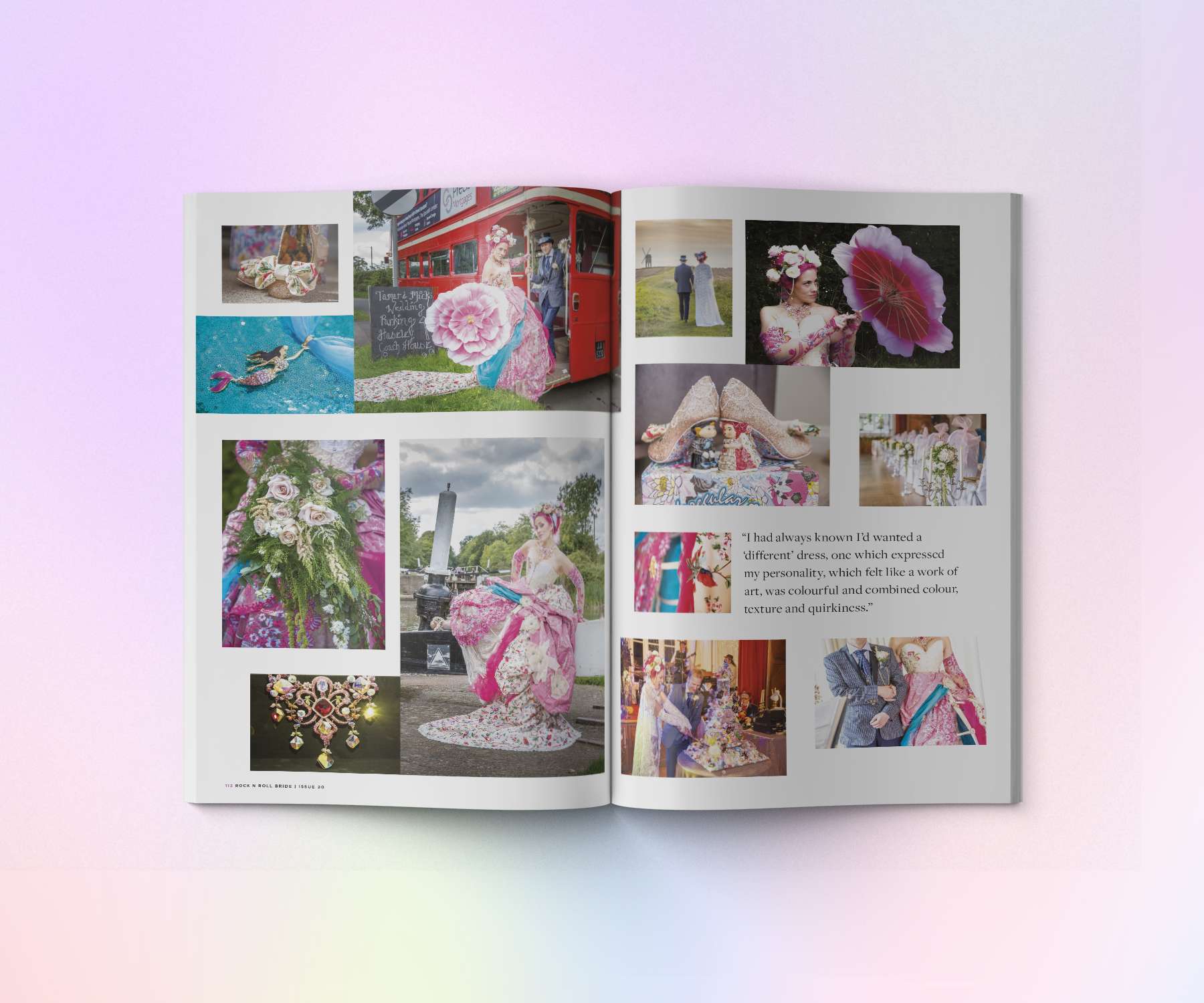 I am so, so excited to let you know that issue 20 is now available for pre-order!
As well as 11 amazing and brand new real weddings to inspire you, each issue also includes articles with truckloads of help, advice and ideas to implement into your own wedding. The magazine is packed with 100% exclusive content that you won't have seen online, all in one beautiful printed package. Whatever your style, budget or priorities I KNOW you will find things you adore in this issue.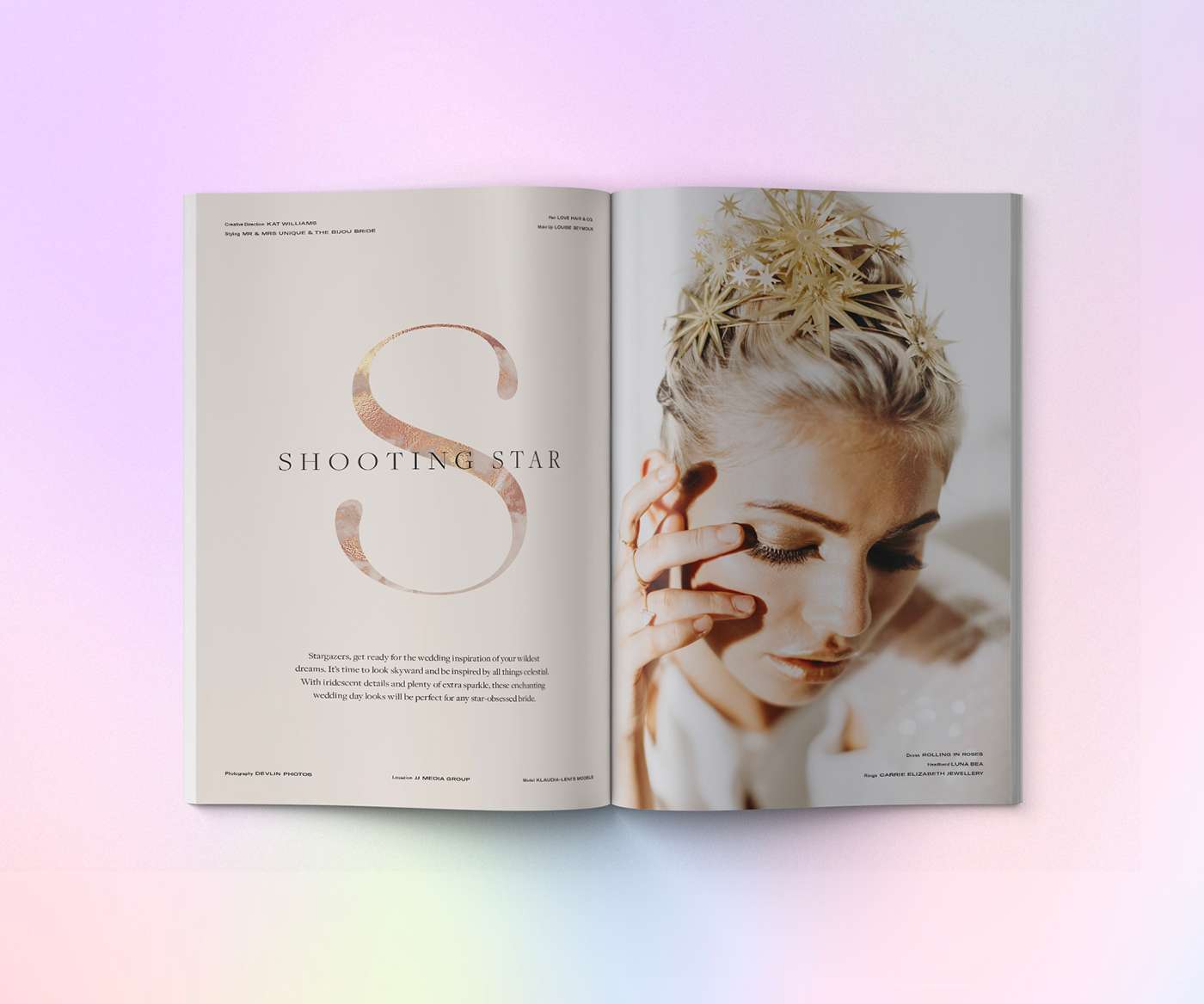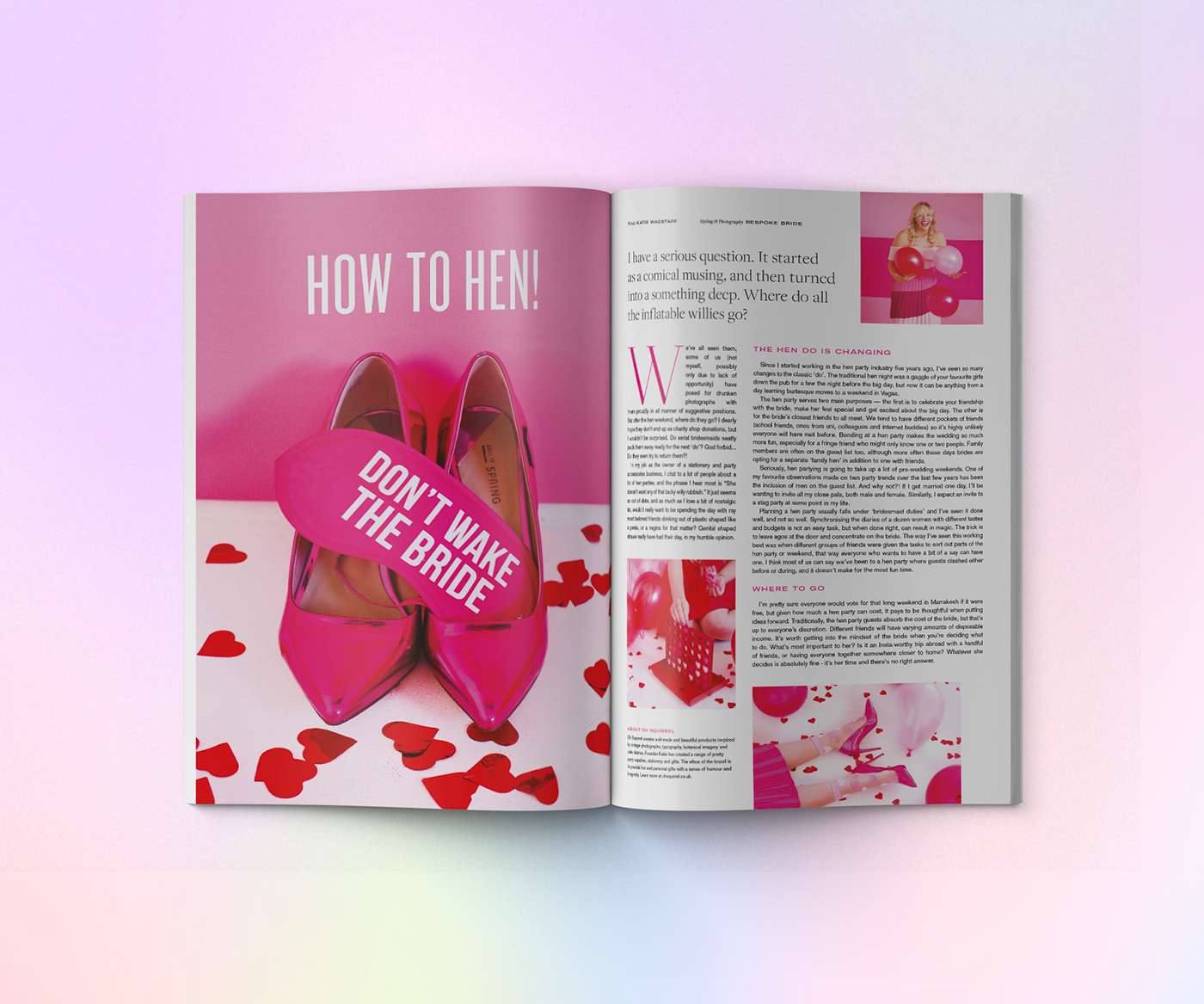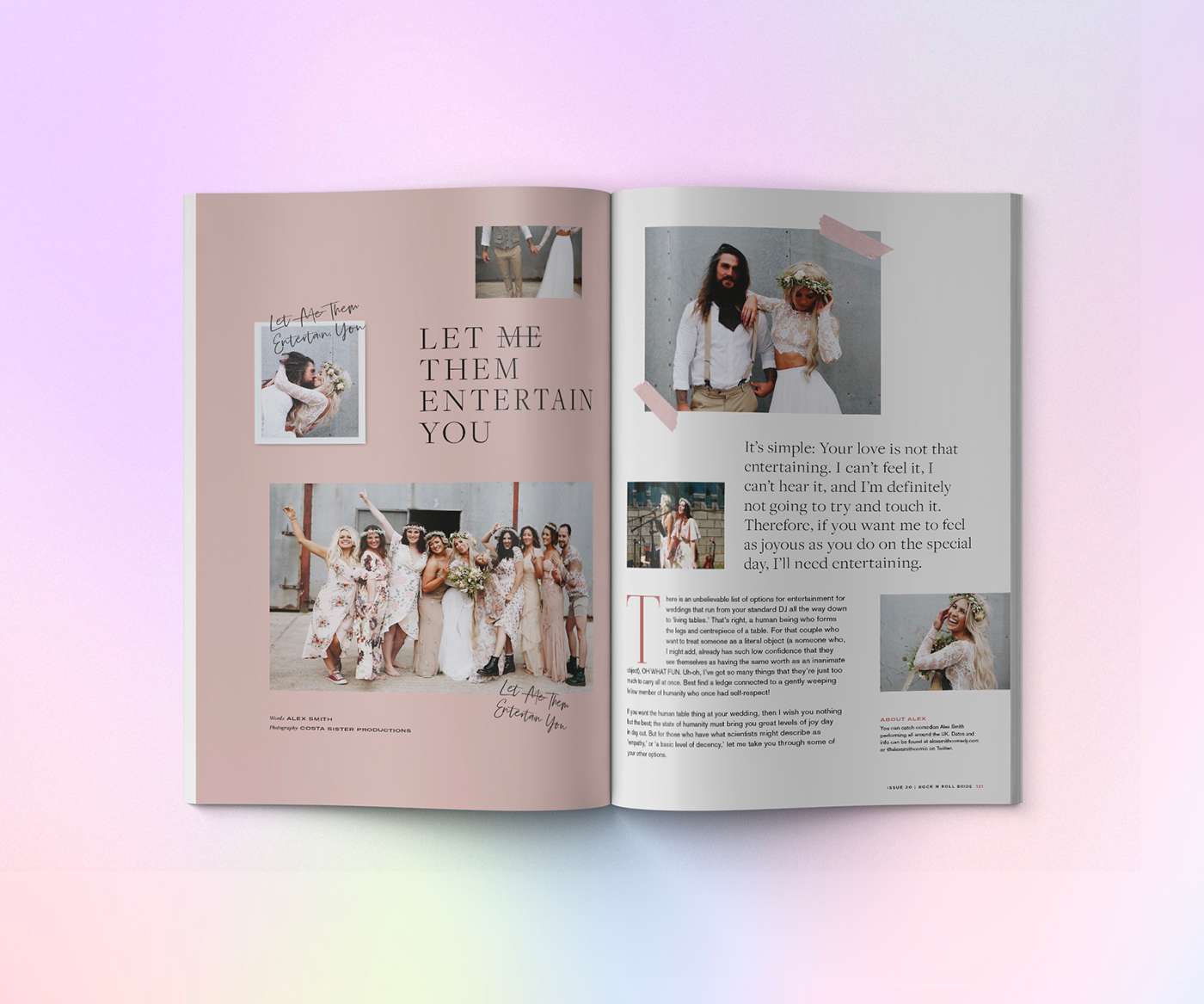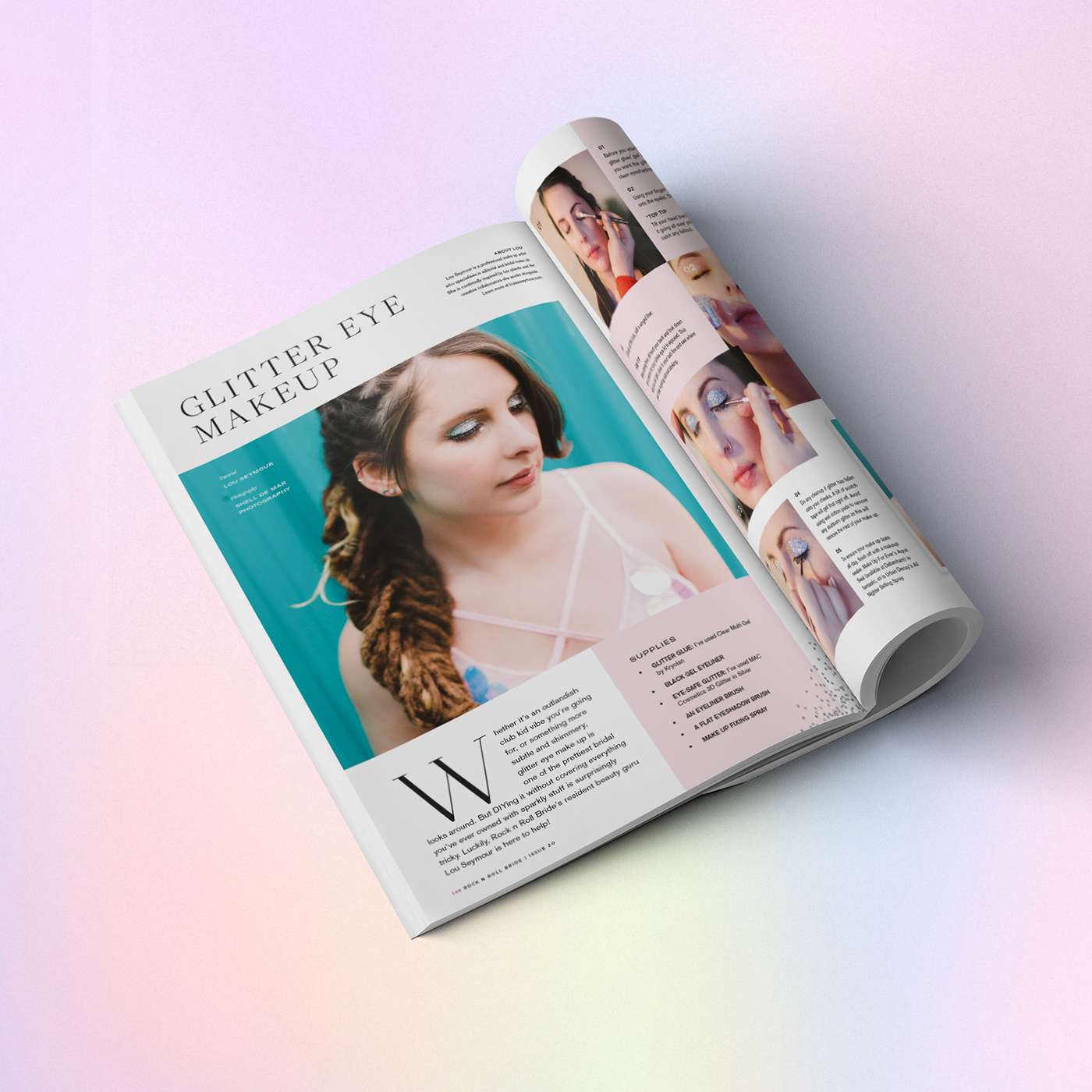 Rock n Roll Bride magazine will keep you ahead of the wedding planning curve.
Rock n Roll Bride magazine will make wedding planning a dream.
Rock n Roll Bride magazine will ensure planning your wedding is FUN and EXCITING not stressful, tiresome and something you just want to be over with already.
So give yourself the wedding planning gift that you deserve (or send one to your newly engaged bestie – friend points for LIFE!) and grab the latest issue today. You can either order a one-off copy, or never miss an issue and subscribe for just £4.99 (yes, that's right, we offer free UK delivery). International babes don't worry, we also ship worldwide!
This issue will be in stores on May 3rd but if you order yours today (and you're in the UK) it should be with you before that. I promise, it'll be the best investment you make in your wedding planning and your sanity.
Plus, it is really, really pretty.

Sorry, this product is now sold out!