Sorry, this product is now sold out!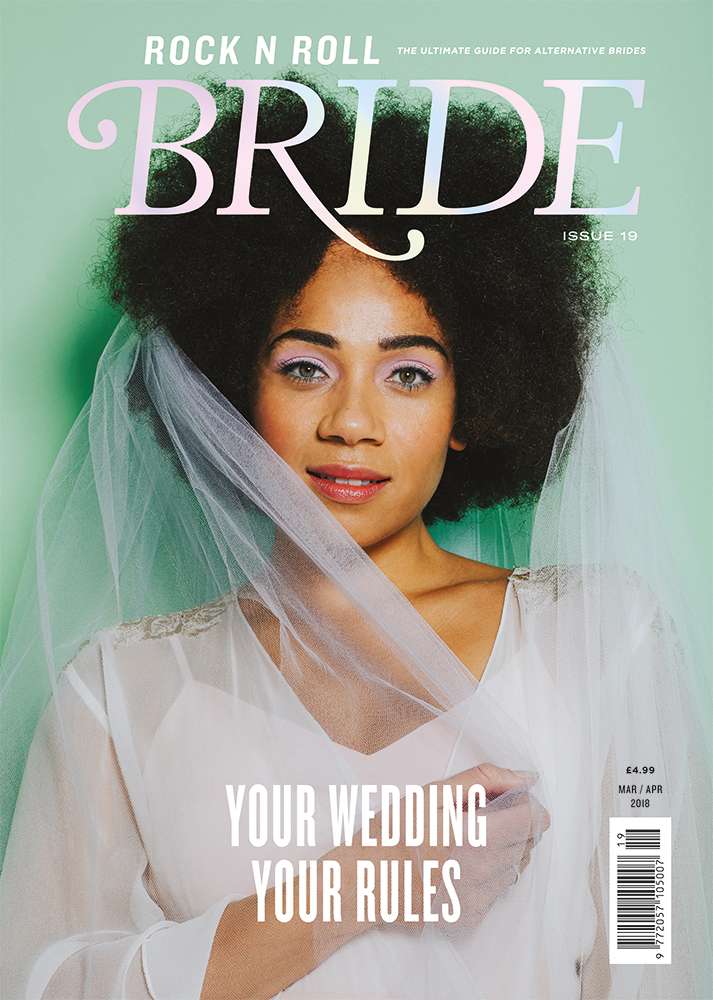 What's up, babes!? Today's the day that our brand new issue goes on pre-sale and as ever I'm so excited I could burst! Let's get right down to it shall we? I know you're just here for the previews!
Oh HELL yes, the texture on the masthead is meant to look holographic, how COOL are we? And don't even get me started on this cover photo because, believe me, I could bang on for days and days about just how much I love it. The utterly beautiful Natalie of Style Me Sunday modelled for our editorial shoot this month and I knew as soon as I met her that I wanted her to be our cover star. She just SCREAMS Rock n Roll Bride and I adore her.
Here's a little sneak of some of the real wedding pages inside too. We've got a super eclectic mix of styles this issue so whether you're having a colourful summer bash, a fashion-forward urban adventure or a Halloween extravaganza I GUARANTEE you'll find some much needed inspo for your own wedding within these pretty pages.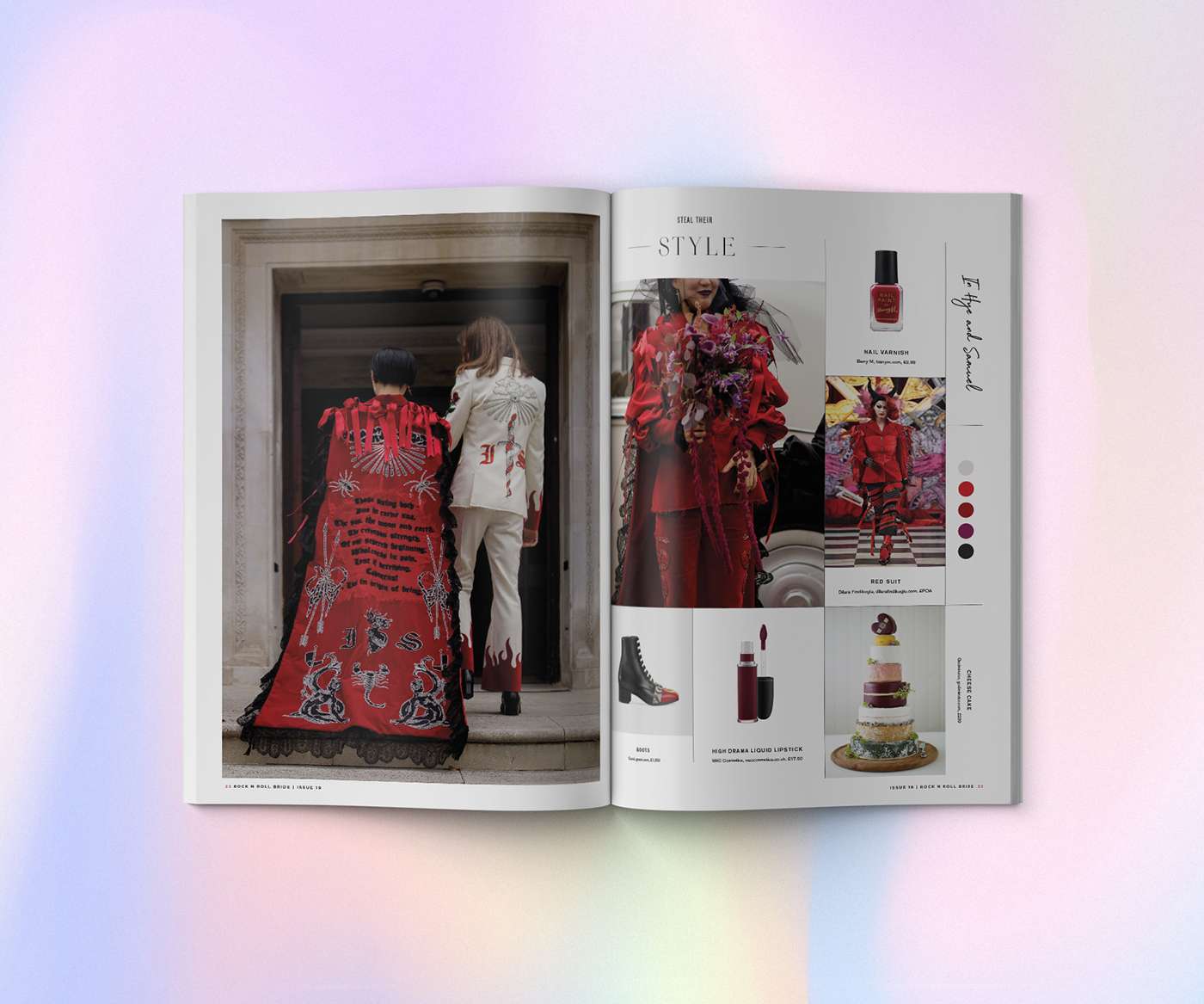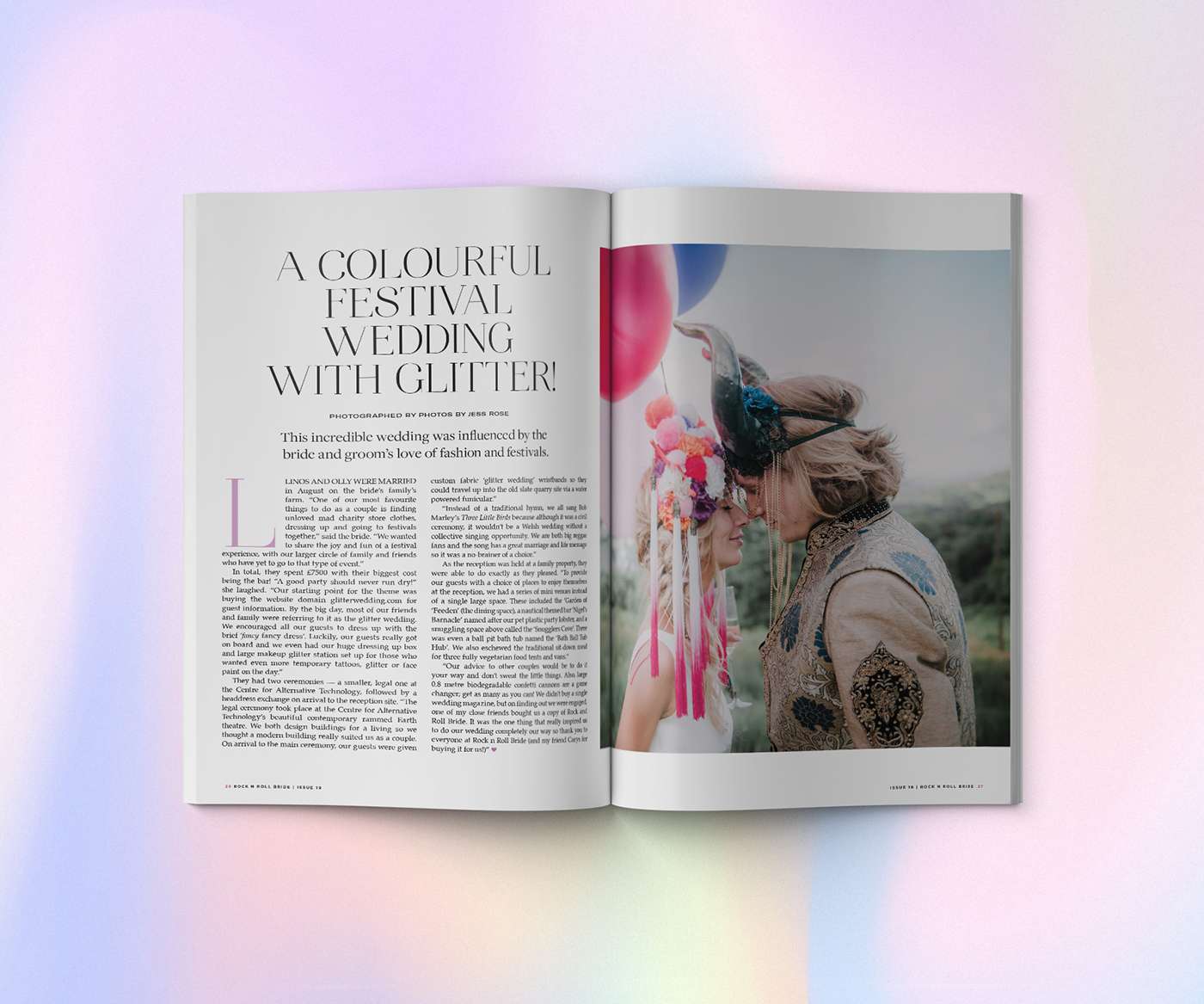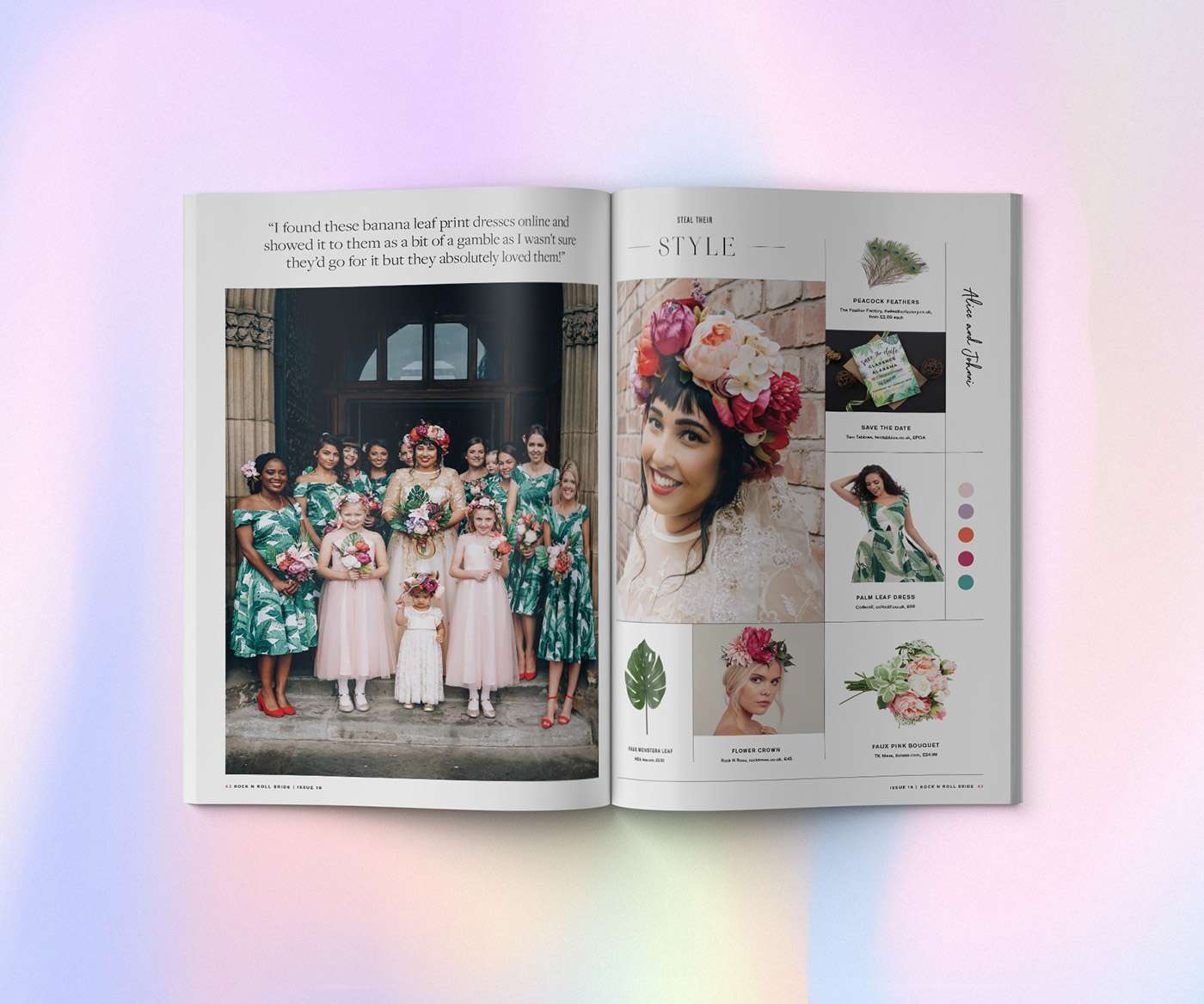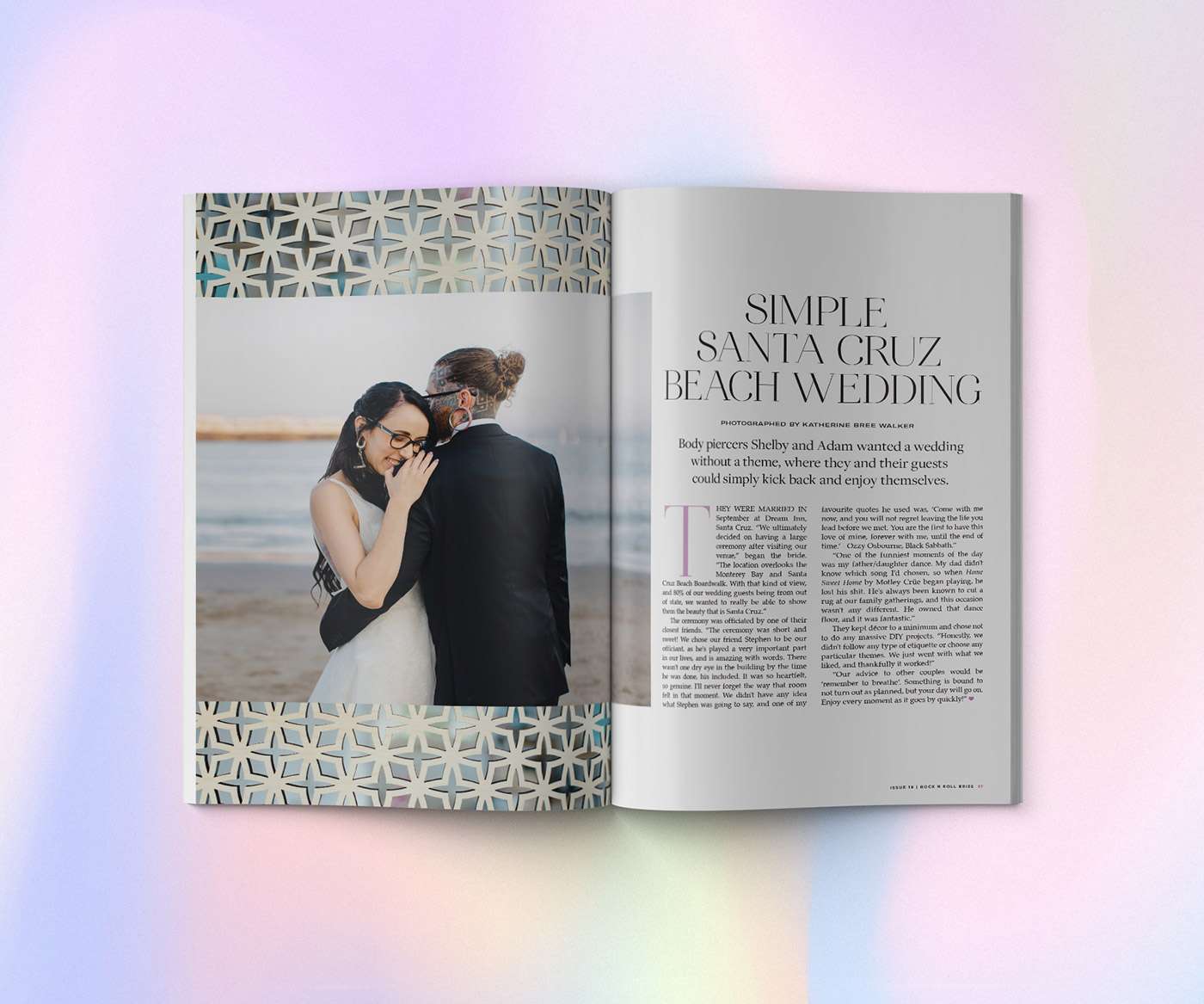 SUCH A BUNCH O' BABES!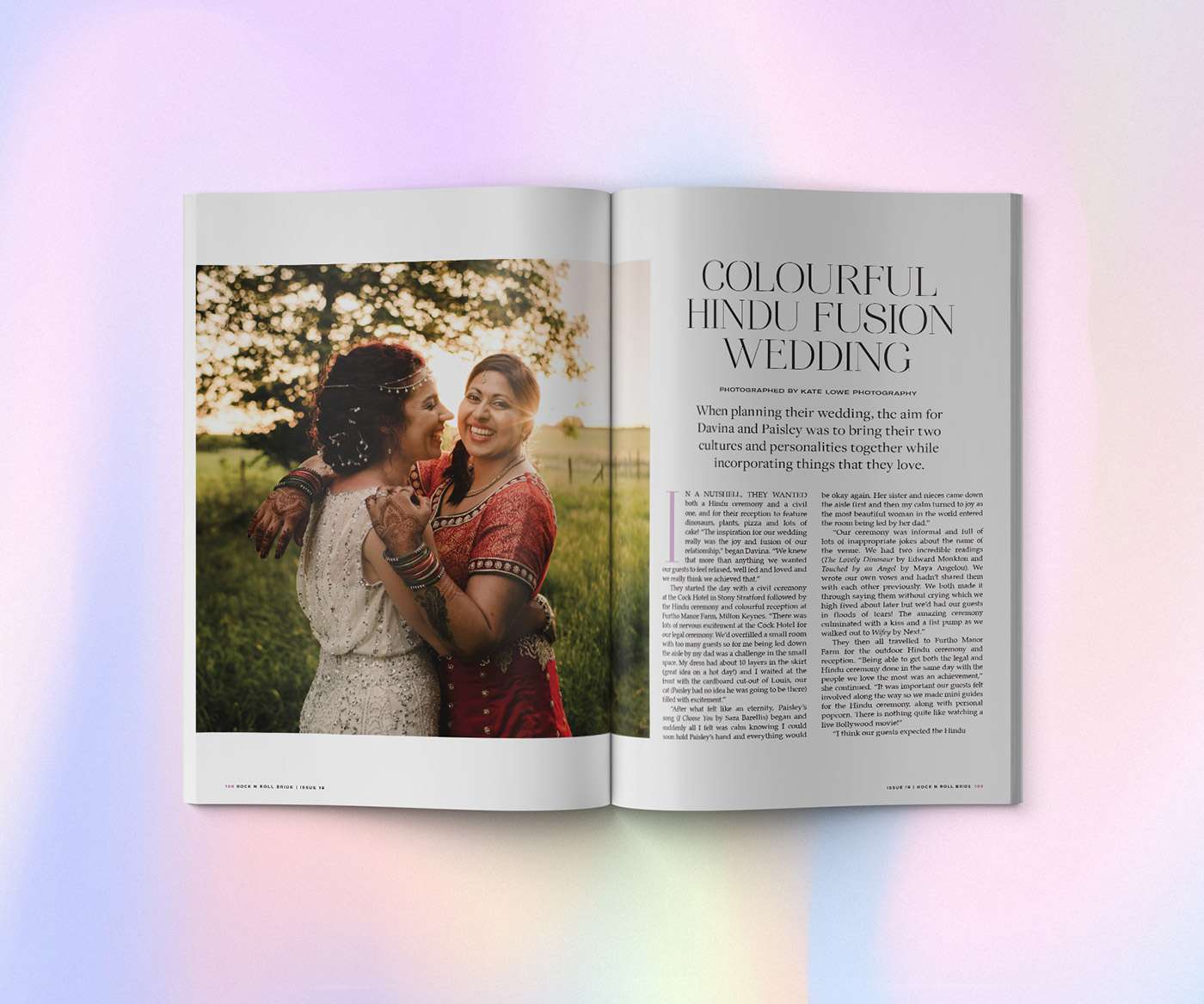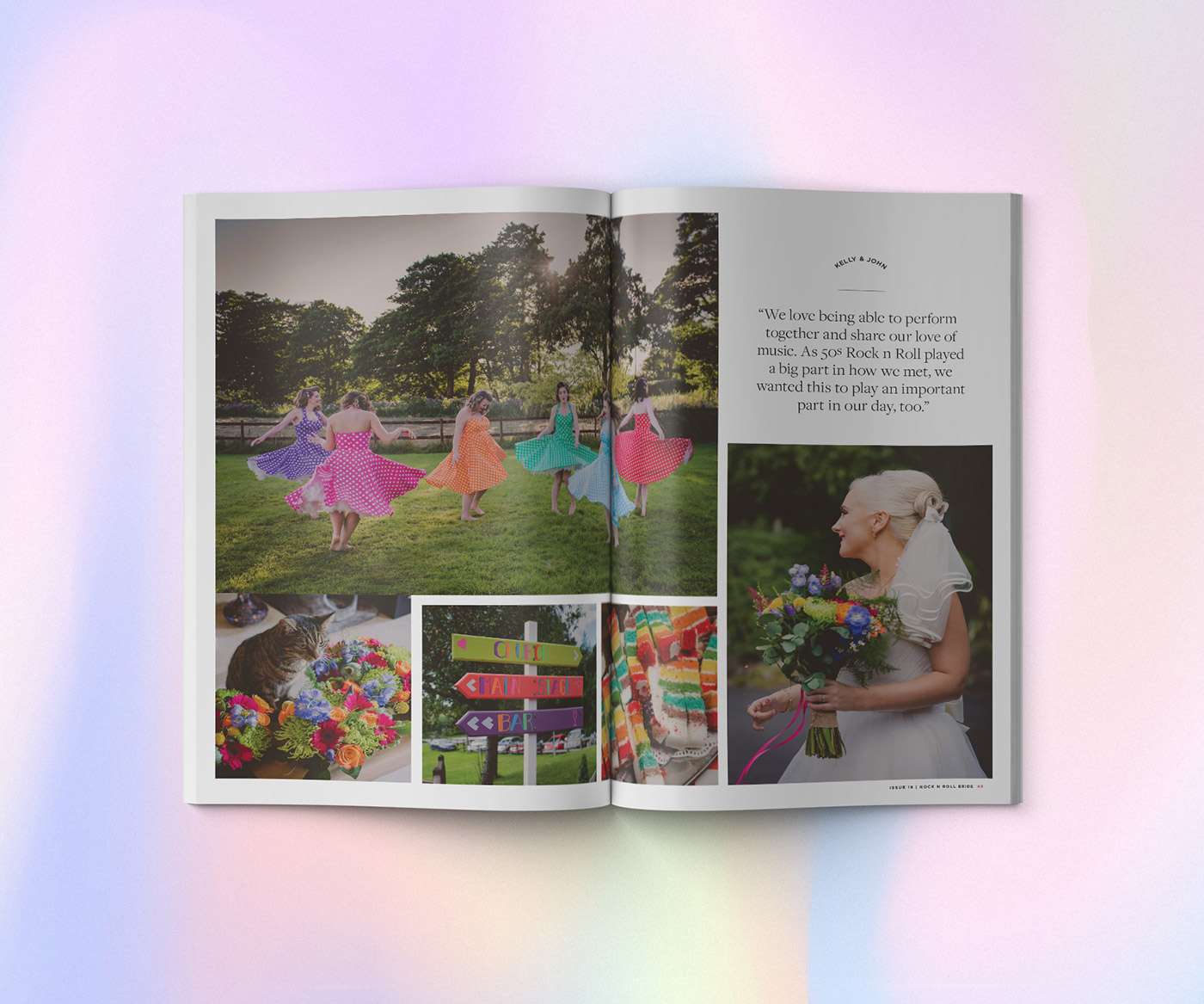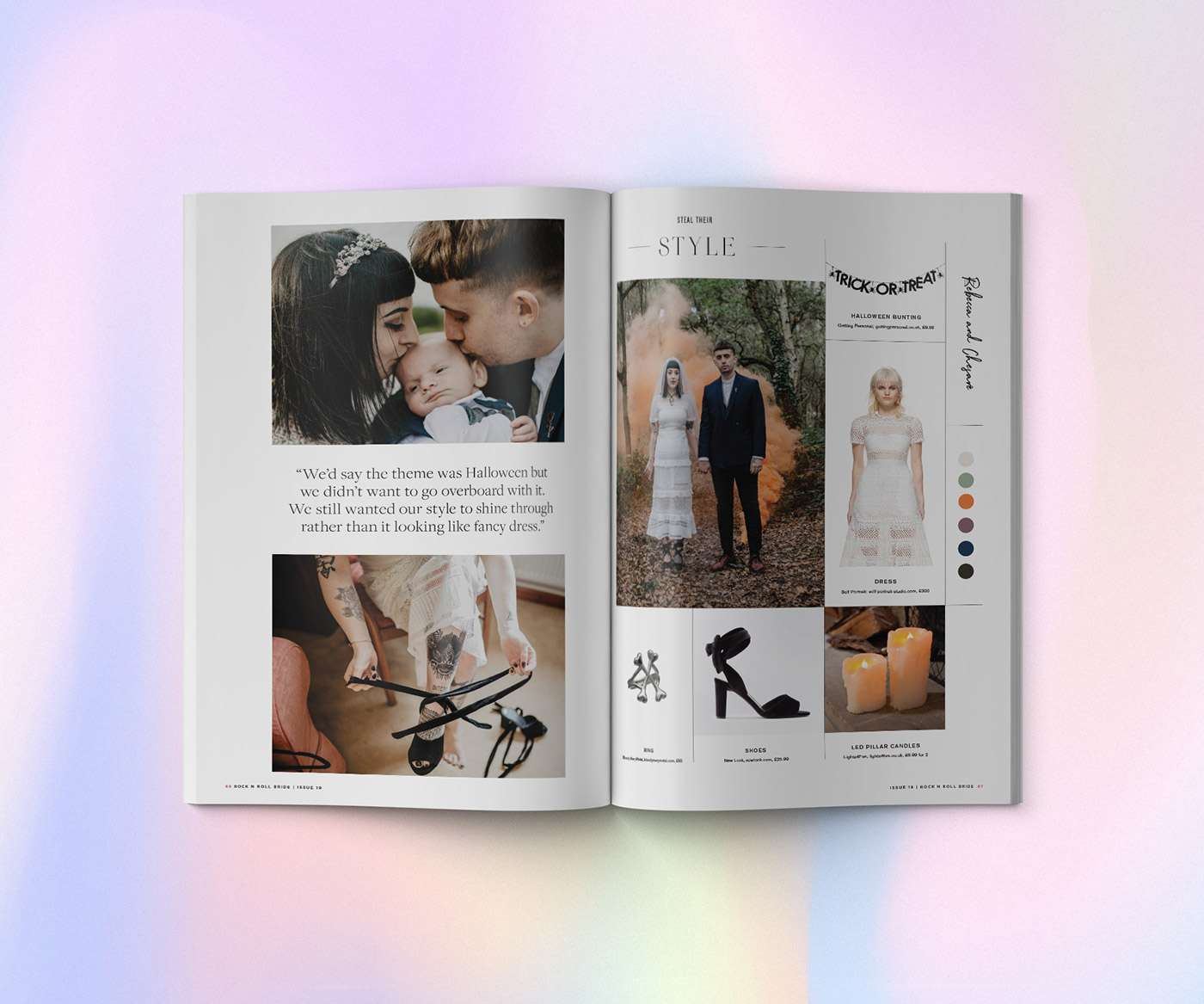 Feeling a bit wobbly about being the centre of attention on the big day? Blogger and life coach Nova Reid is talking to us about how to overcome fear and wedding day nerves and if wedding tattoos are more your thing than wedding rings then we have a brilliantly written piece about why you should consider getting a wedding day tattoo instead! We've got an article about taking song requests, another about how to bring vintage styles into a modern wedding and a hair tutorial (featuring yours truly) of the cutest hair style I think I've ever worn!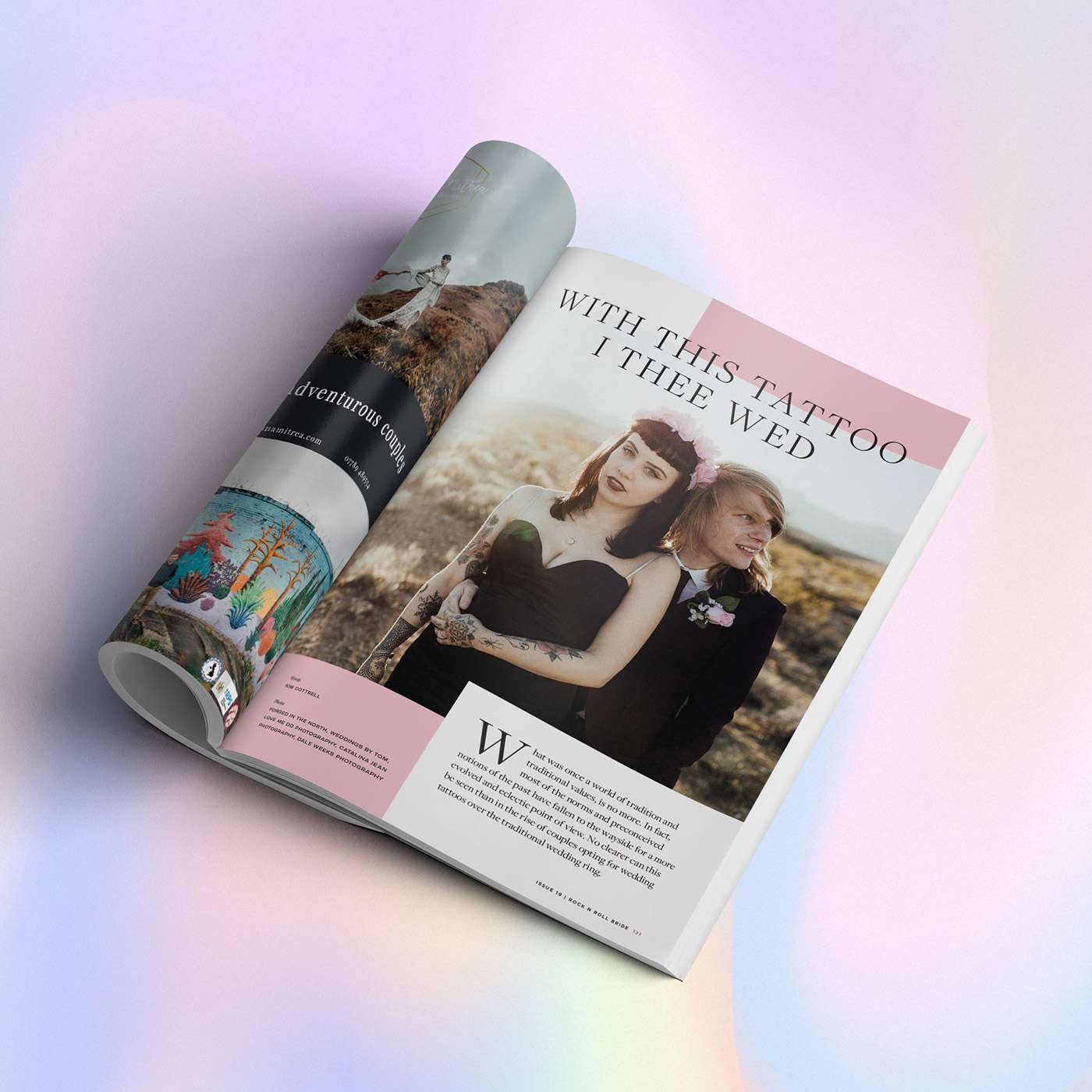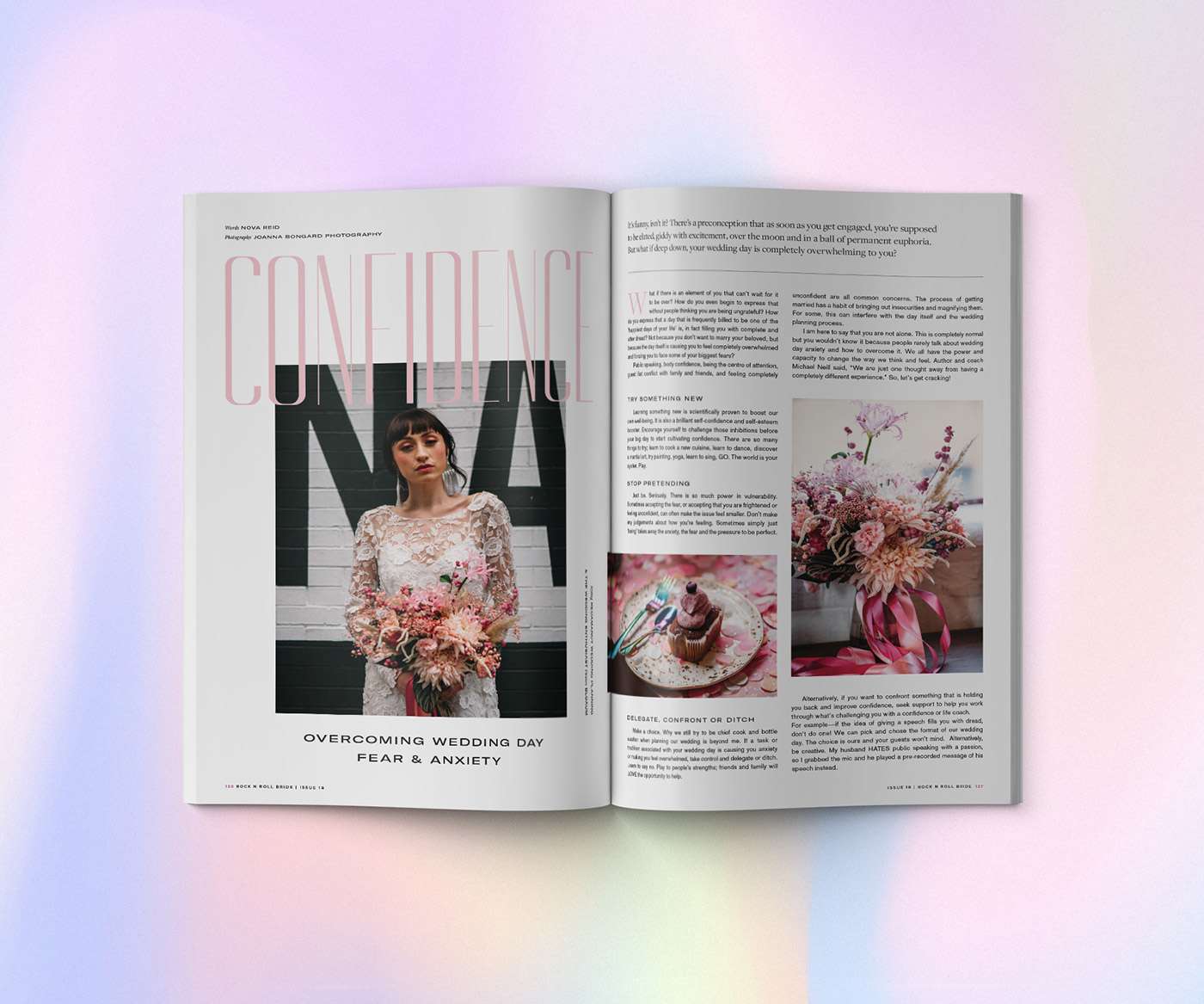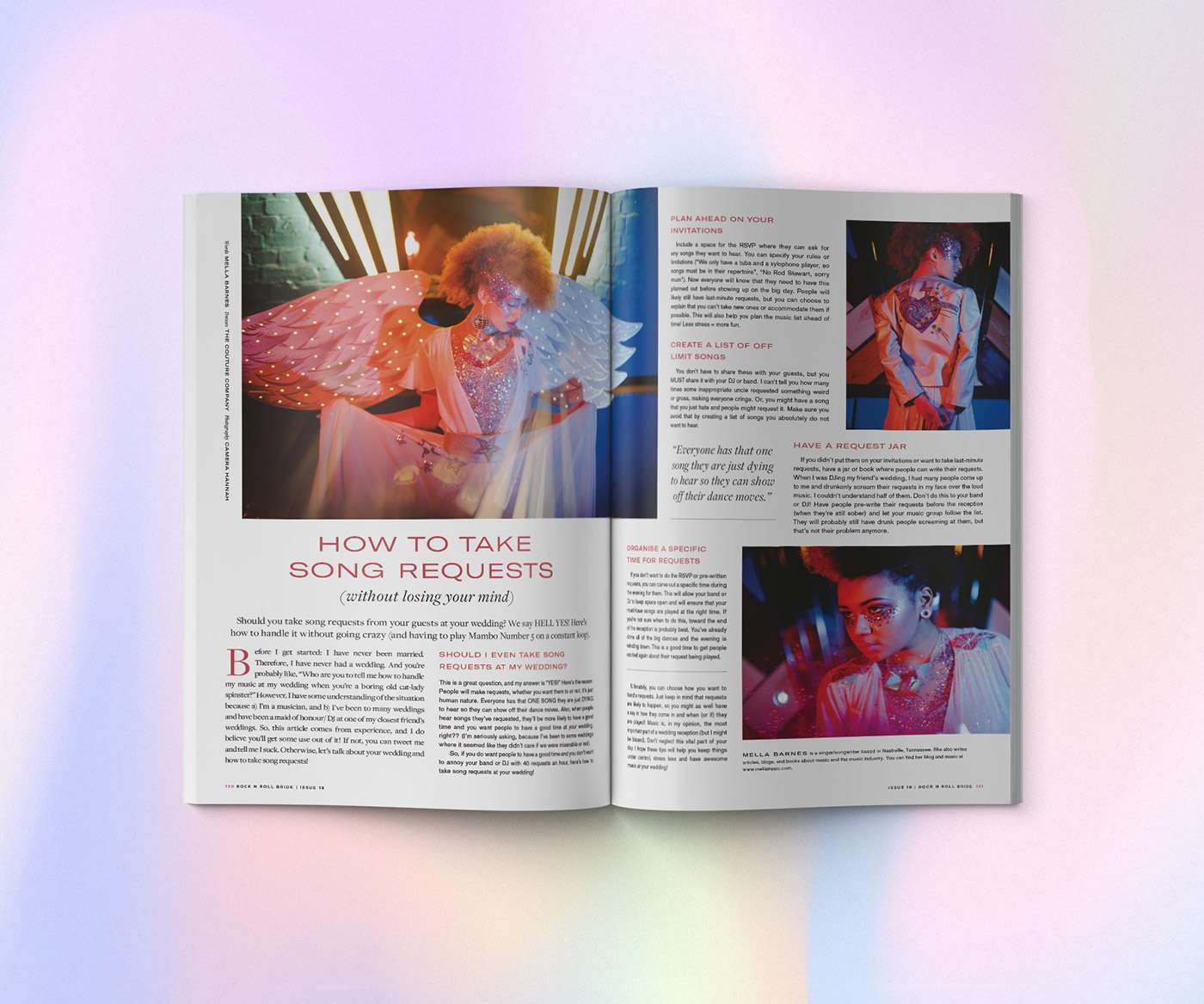 And finally, of course, our Pastel Perfection shoot, full of fashion ideas for spring brides who still want a bit of edge to their wedding day look. I'm totally enamoured with this shoot, I'm so proud of my entire photo shoot team for how this one turned out. I really, really hope you love it too.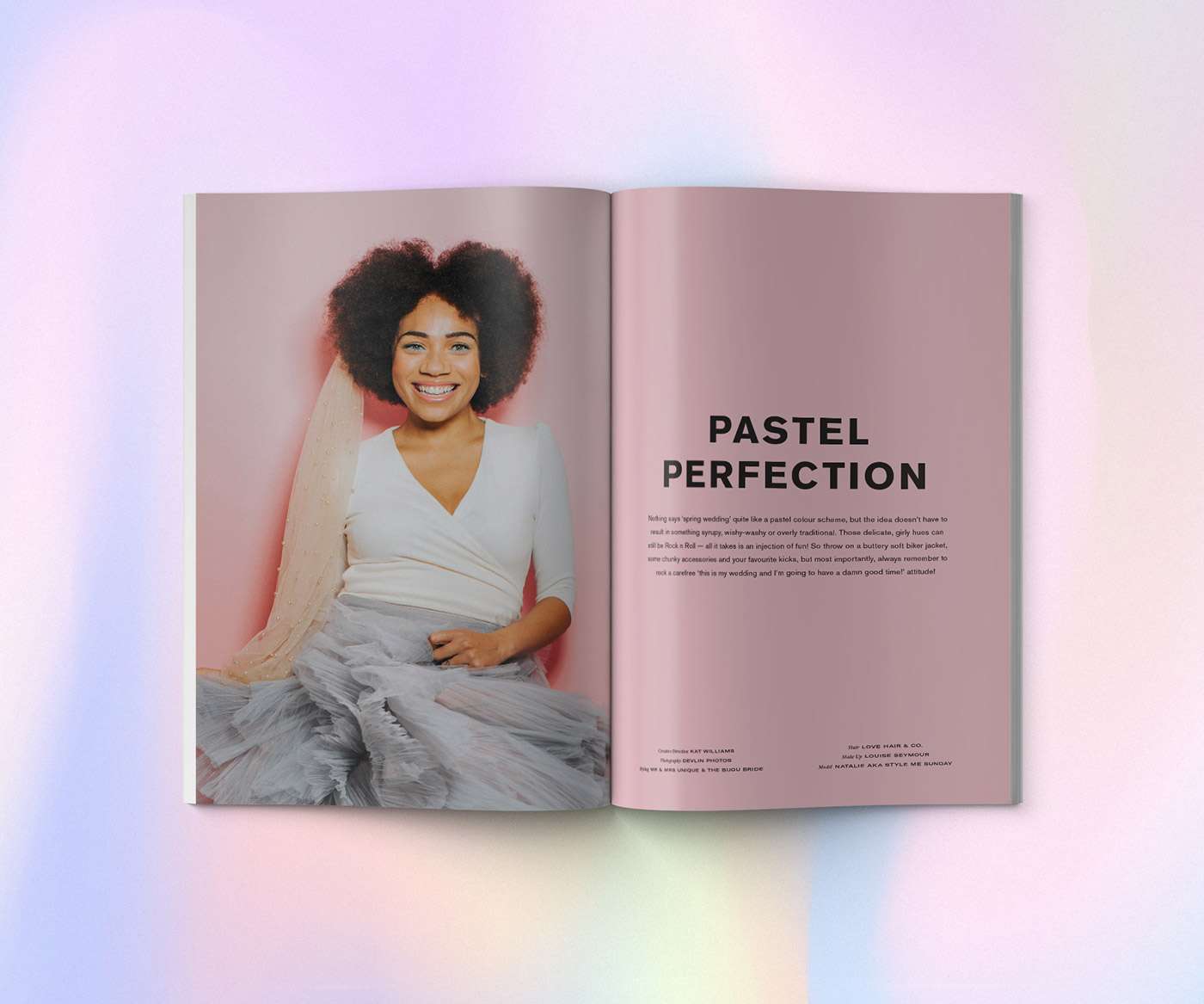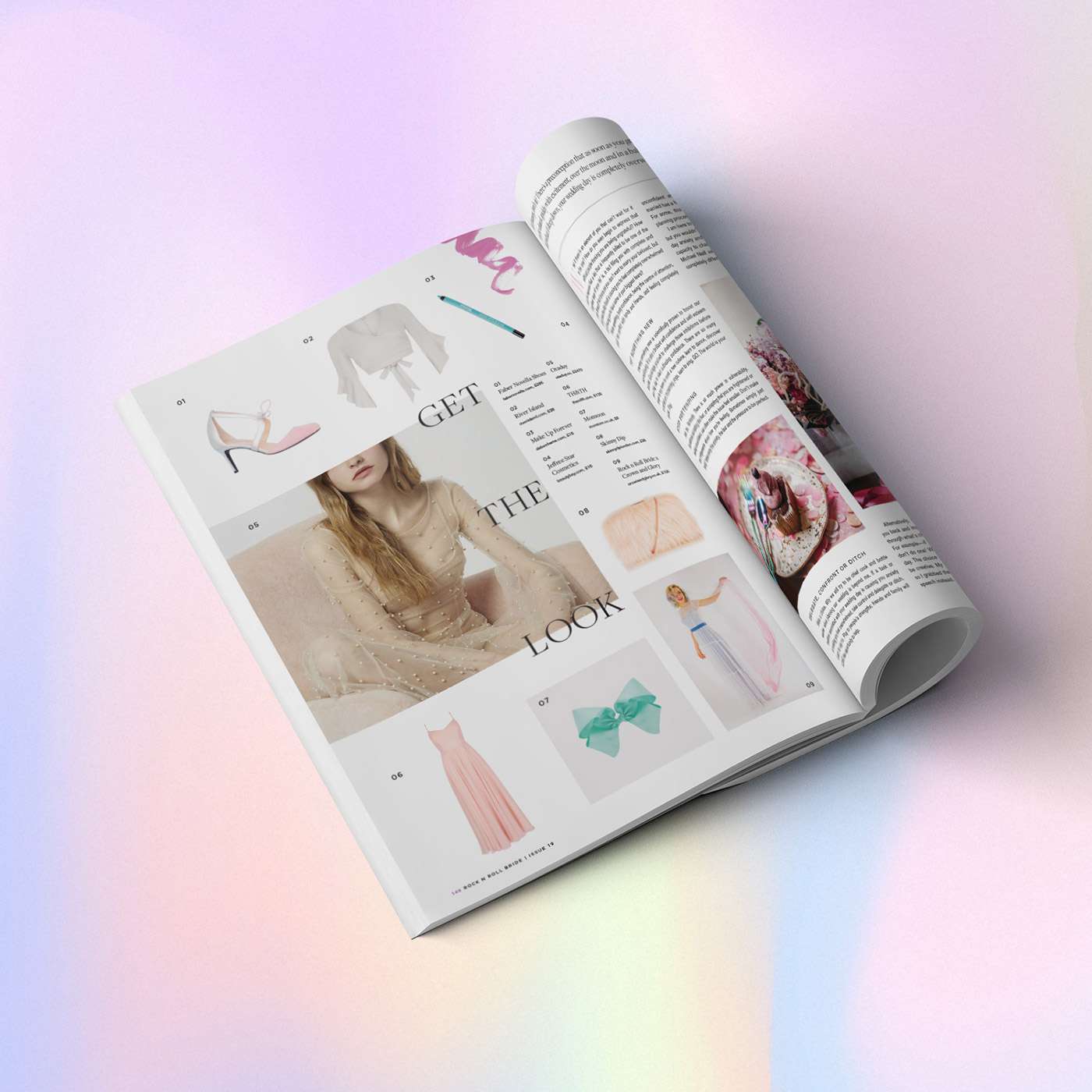 Yes Mama, this issue is PACKED with alternative wedding ideas, inspiration and advice. The weather is finally breaking and it's starting to feel like spring has almost sprung. Everything feels GOOD again so, go on, order yourself a copy of the best wedding magazine on the planet and go forth and wedding plan your cute little butt off.
You can get this issue, and every future issue, delivered straight to your door by subscribing right now using the button below. Or, if you'd prefer to just buy this as a single issue then you can do that now too. Don't forget, UK postage is free and we ship worldwide! If you prefer to grab one from WHSmith, Smith's Travel, Sainsbury's or your local newsagents you can do so from Thursday 1st March.

Sorry, this product is now sold out!