Sorry, this product is now sold out!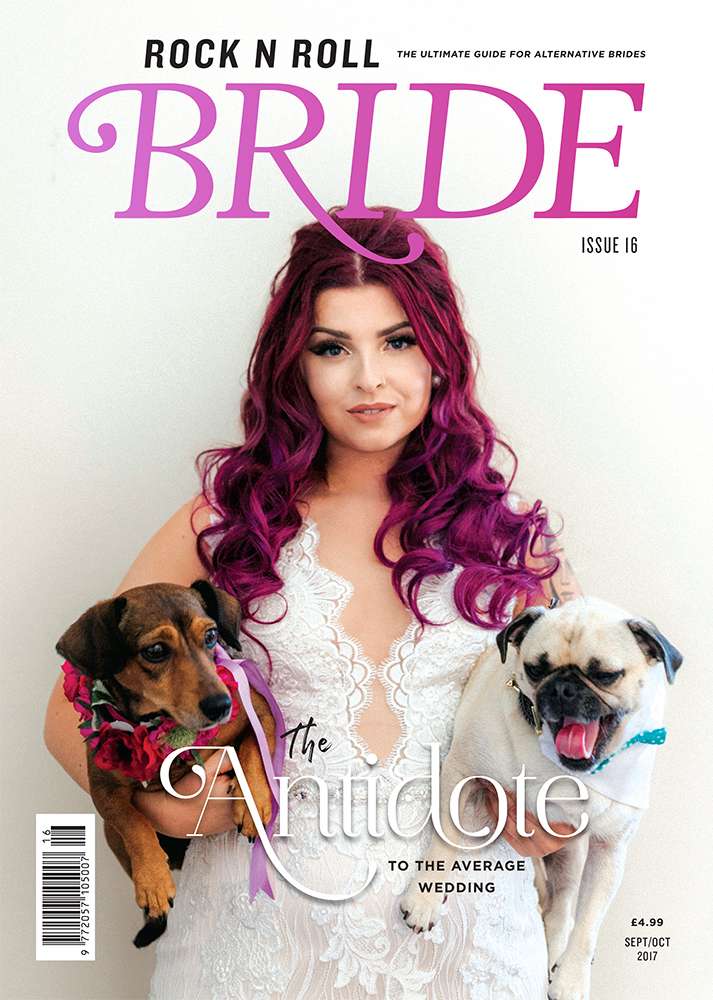 I have been looking forward to releasing this issue for over a year because it's the one featuring my babe Helen's wedding! I'm sure most of you will know Helen, YouTube sensation (ha!) and all round gorgeous person. Her wedding to Matthew in July was one of the highlights of my year so far so I am TOTALLY OVER THE MOON to be publishing it in our latest edition.
This cover, shot by Emily Tyler Photography, gets me every time. Not only does she look utterly beautiful but she's sharing it with her babies, Barney and Lola. I love Barney's enormous yawn, he doesn't give a fuck that he's on the cover of a magazine haha!
If you want to see all the details and read the full story of Helen and Matthew's colourful carnival inspired day, then pre-order your copy right now!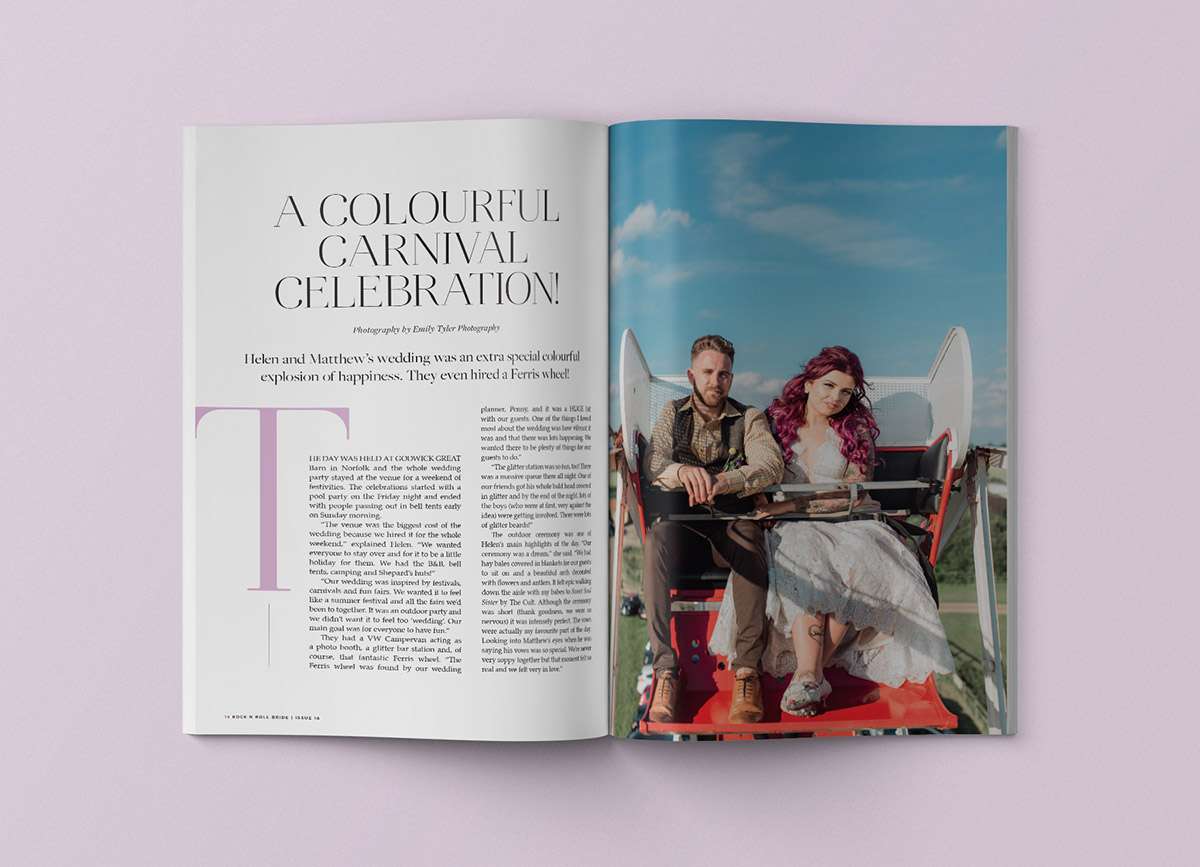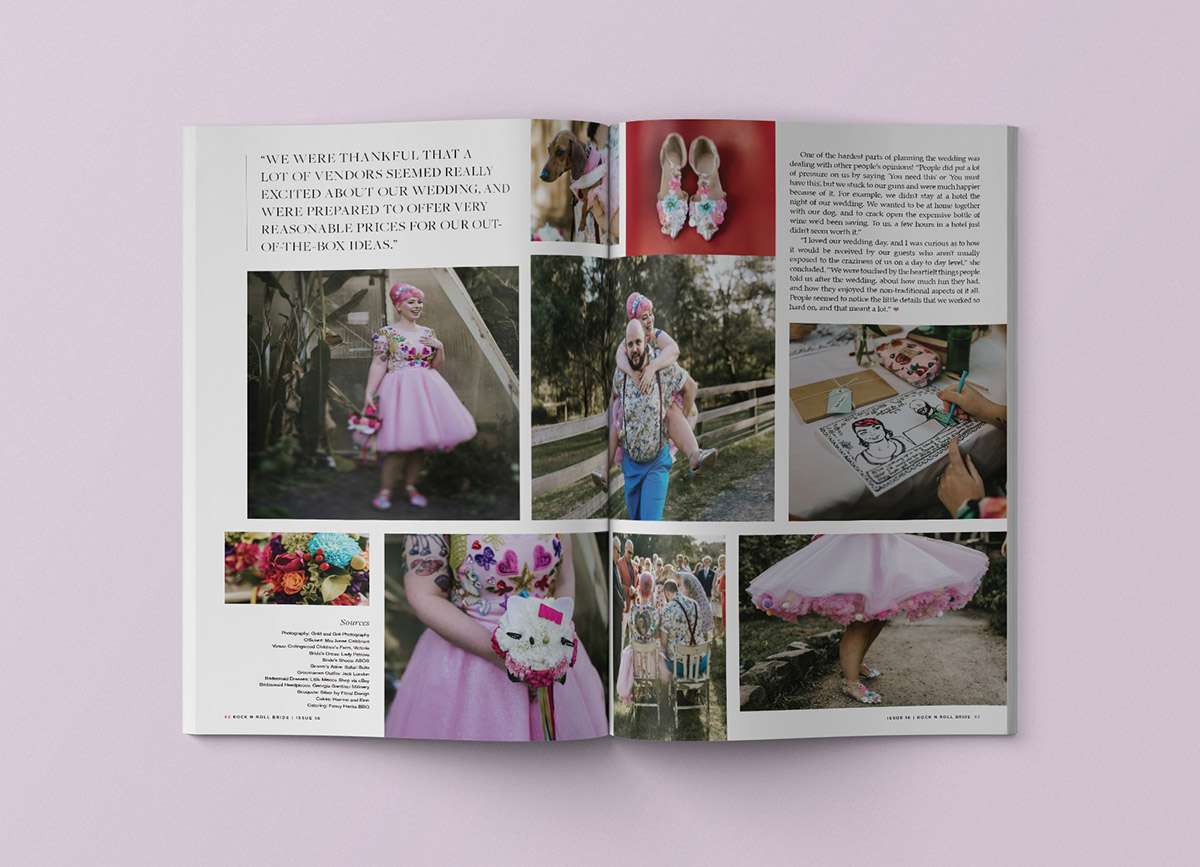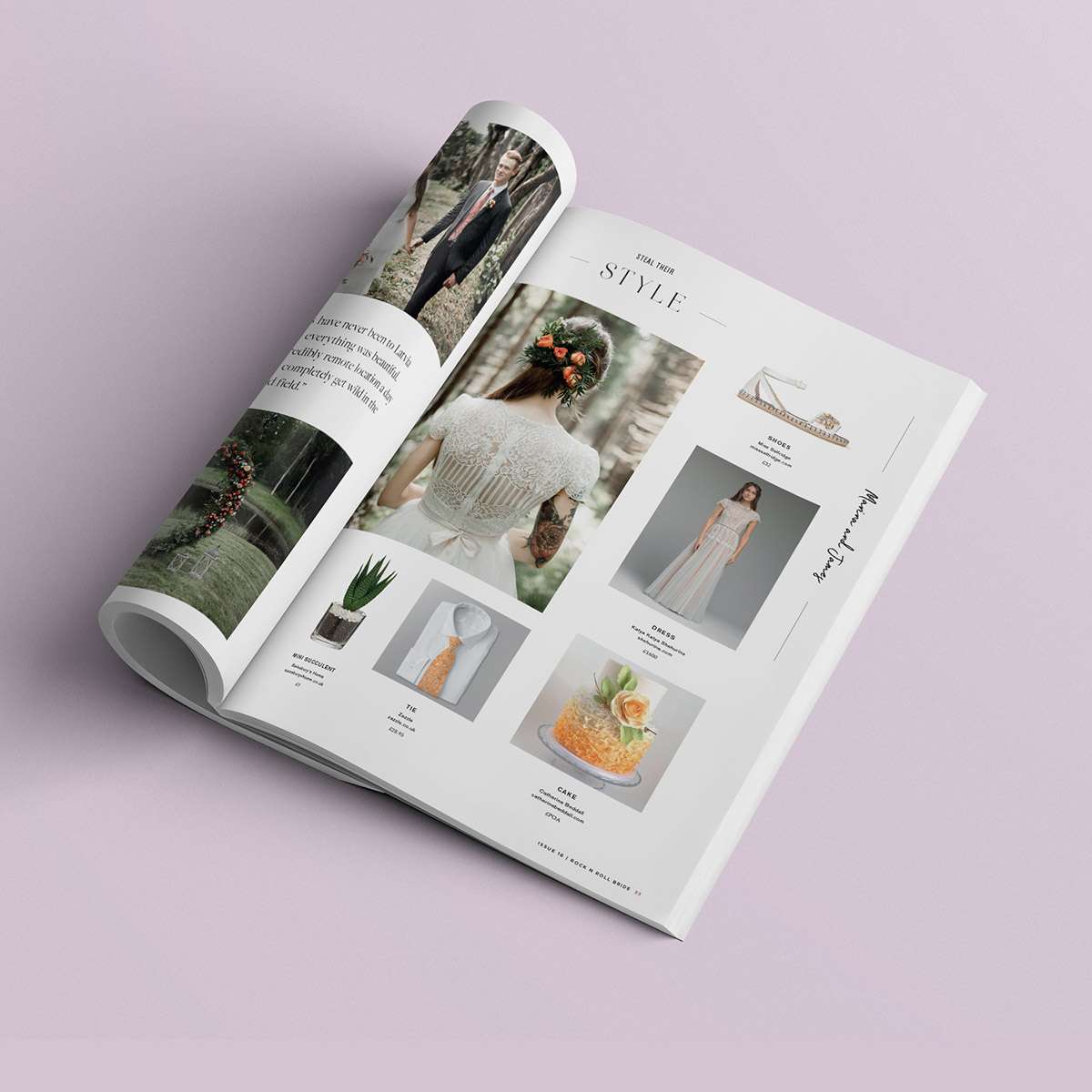 Elsewhere this issue we've gone over to the dark side. With Halloween just around the corner our editorial shoot pays homage and is one of my favourites we've ever done. I've wanted to do a goth inspired shoot for a while and clearly the September/October edition is the perfect spot for it.
Also featured are 11 real weddings, a unicorn macaron DIY by Daisy and Fred, a how to make your own faux flower buttonholes tutorial by Paige Joanna and a daring glitter and gem make up look by Sophie Hannah Richardson.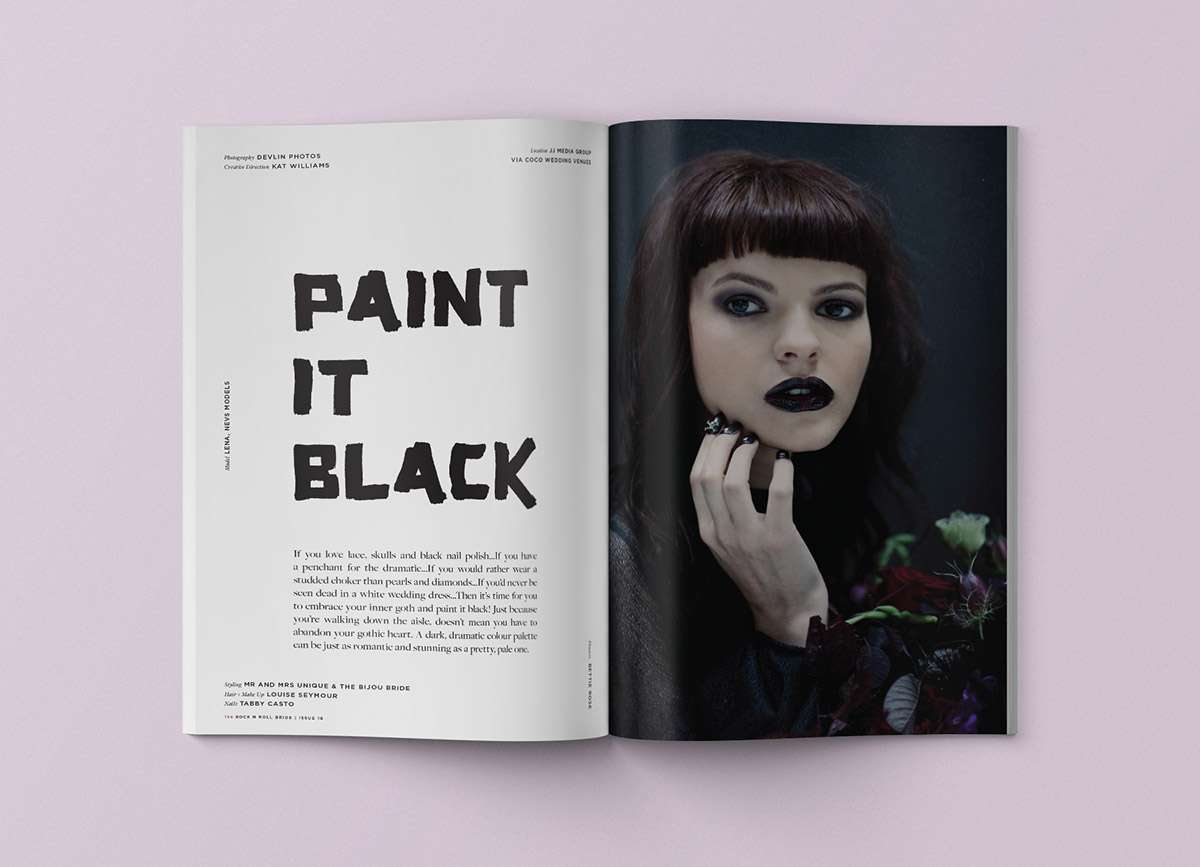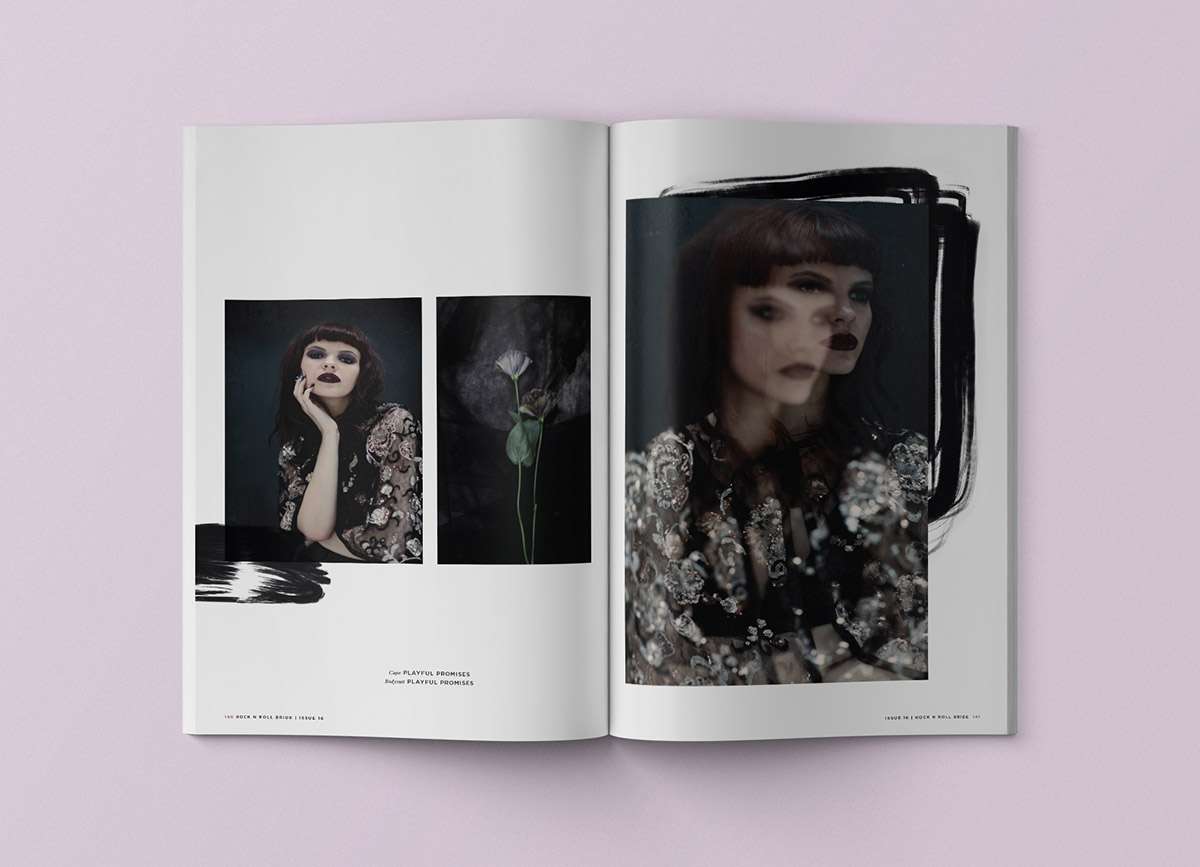 There's an article that will help your man pick the right suit (our writer Alex literally tried out every option so you don't have to!) and Jeannene of Inner World Outer Life is sharing some ways you can make your wedding ceremony really unique. Finally, Erin of Way out Wedding has written some tips for wedding planning when you or one of your guests has a hidden disability (such as ADHD, Autism etc). She's included some useful resources and the main things you should consider to make the day a happy one for everyone involved.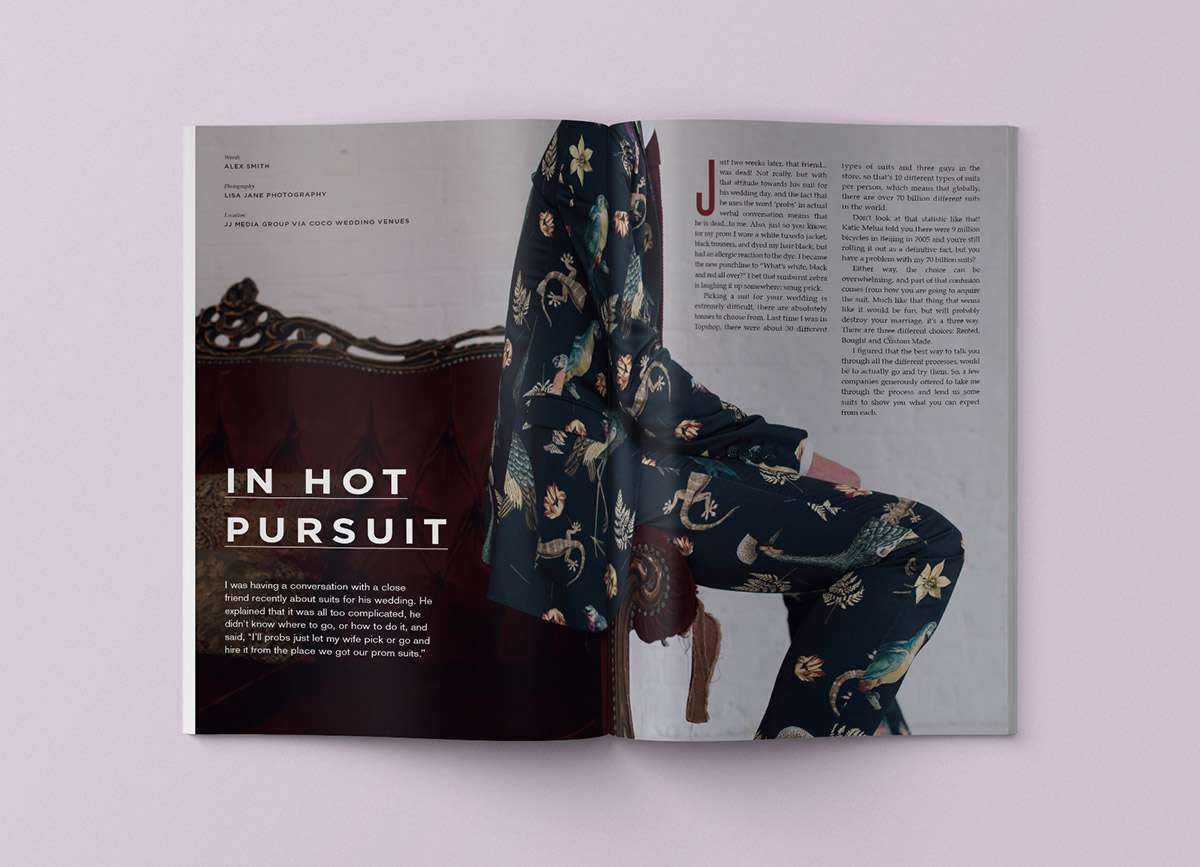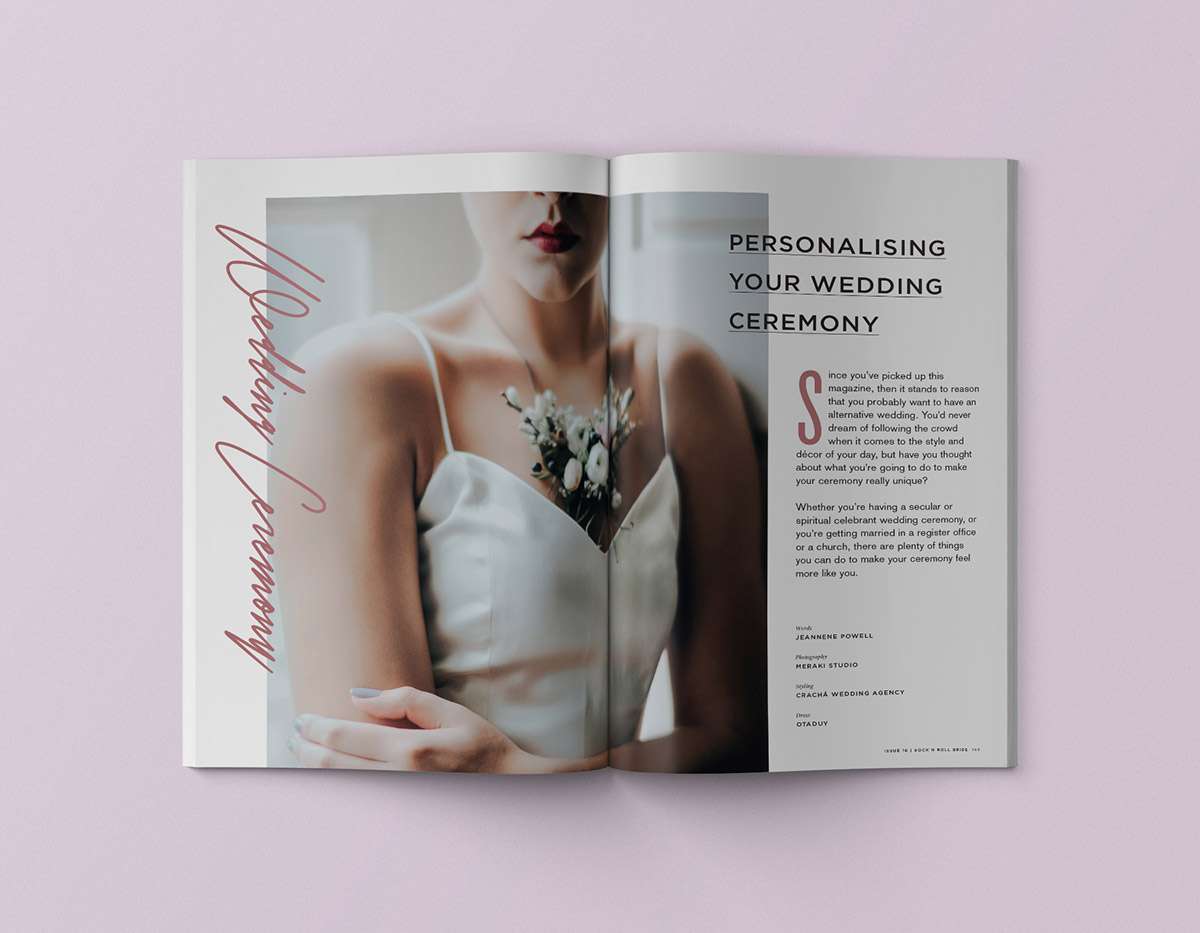 This issue is PACKED with inspiration, ideas and advice for planning your alternative wedding and I just know you're going to love it. You can pre-order your copy or subscribe so you never miss an issue right now. Don't forget, UK postage is free and we ship worldwide! If you prefer to grab one from WHSmith, Smith's Travel, Sainsbury's or your local newsagents you can do so from September 7th.

Sorry, this product is now sold out!