Sorry, this product is now sold out!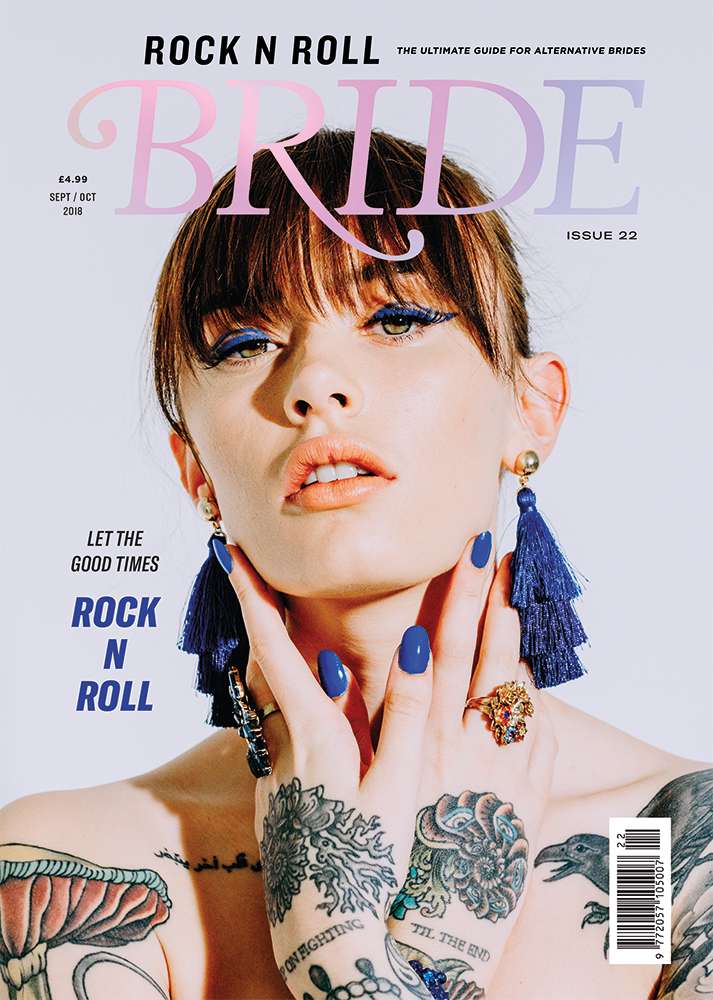 It's that time again (yay!) the next issue of Rock n Roll Bride magazine is available for pre-order! The issue will be available in stores from September 6th but if you'd like to get yours without ever having to leave the house, you are in luck because you can pre-order or subscribe right now using the button above!
Here comes a little sneak peek of what you'll find inside this edition. First up we have 11 brand new and totally bloomin' gorgeous real weddings plus ideas on how you can steal their style….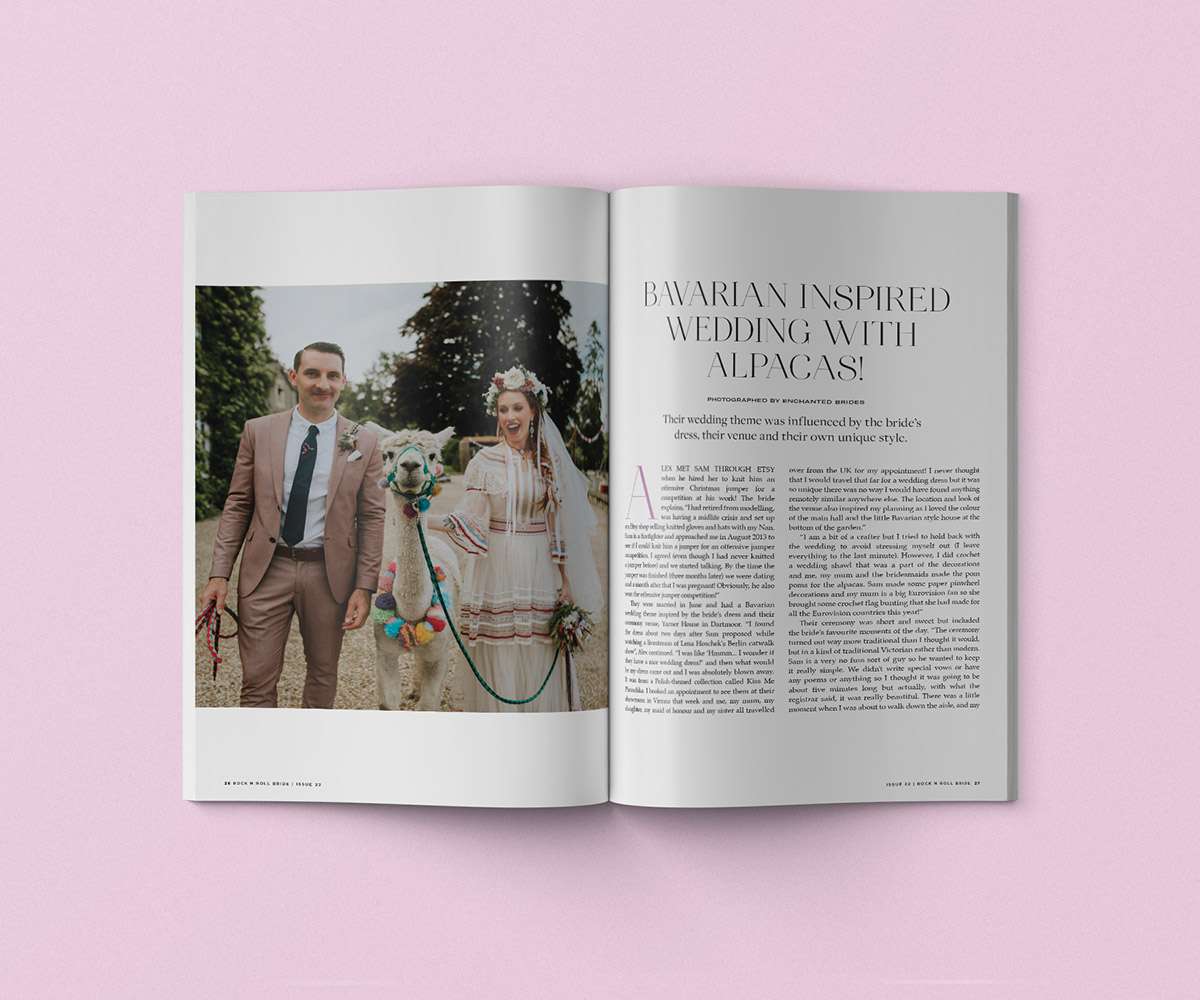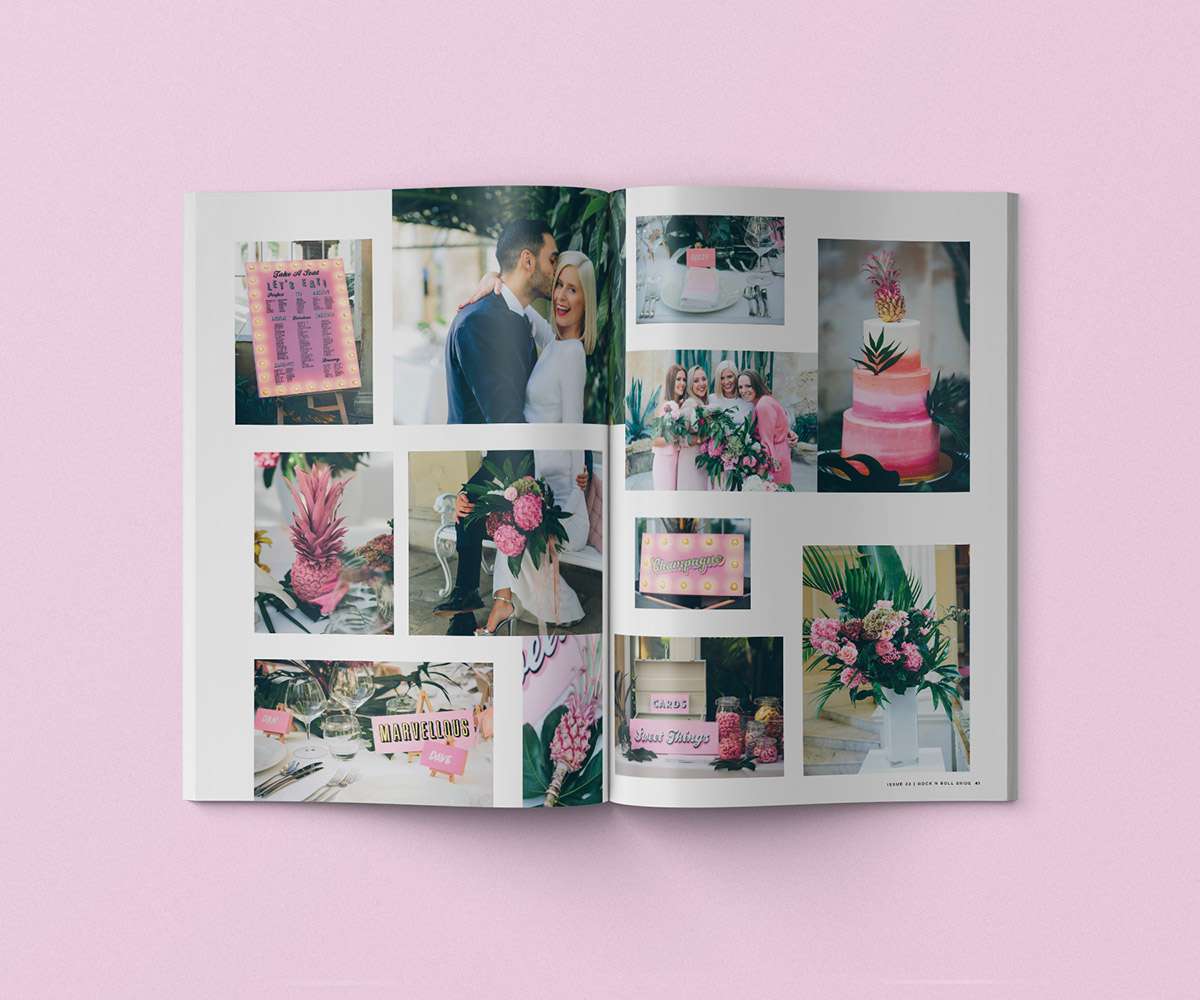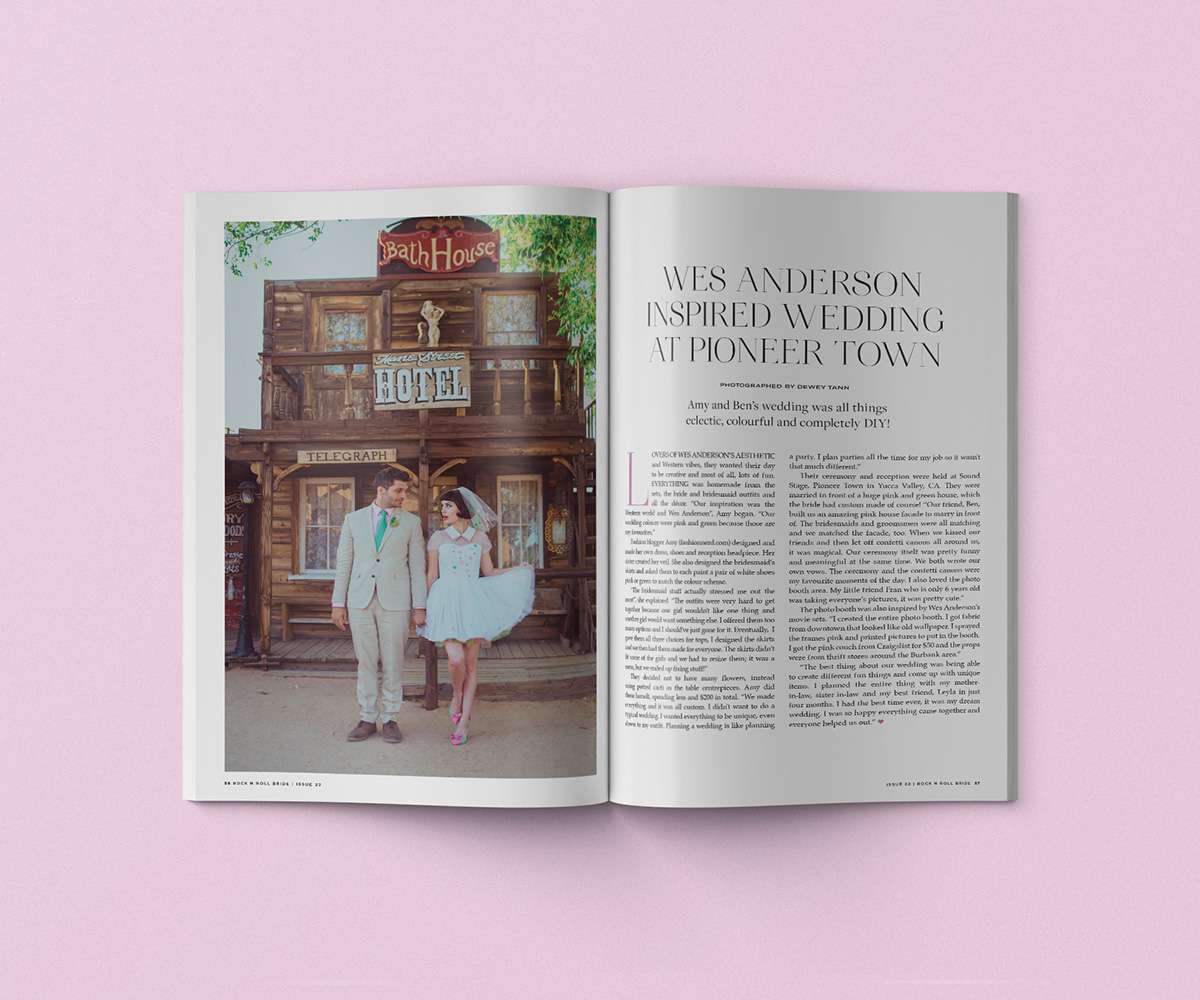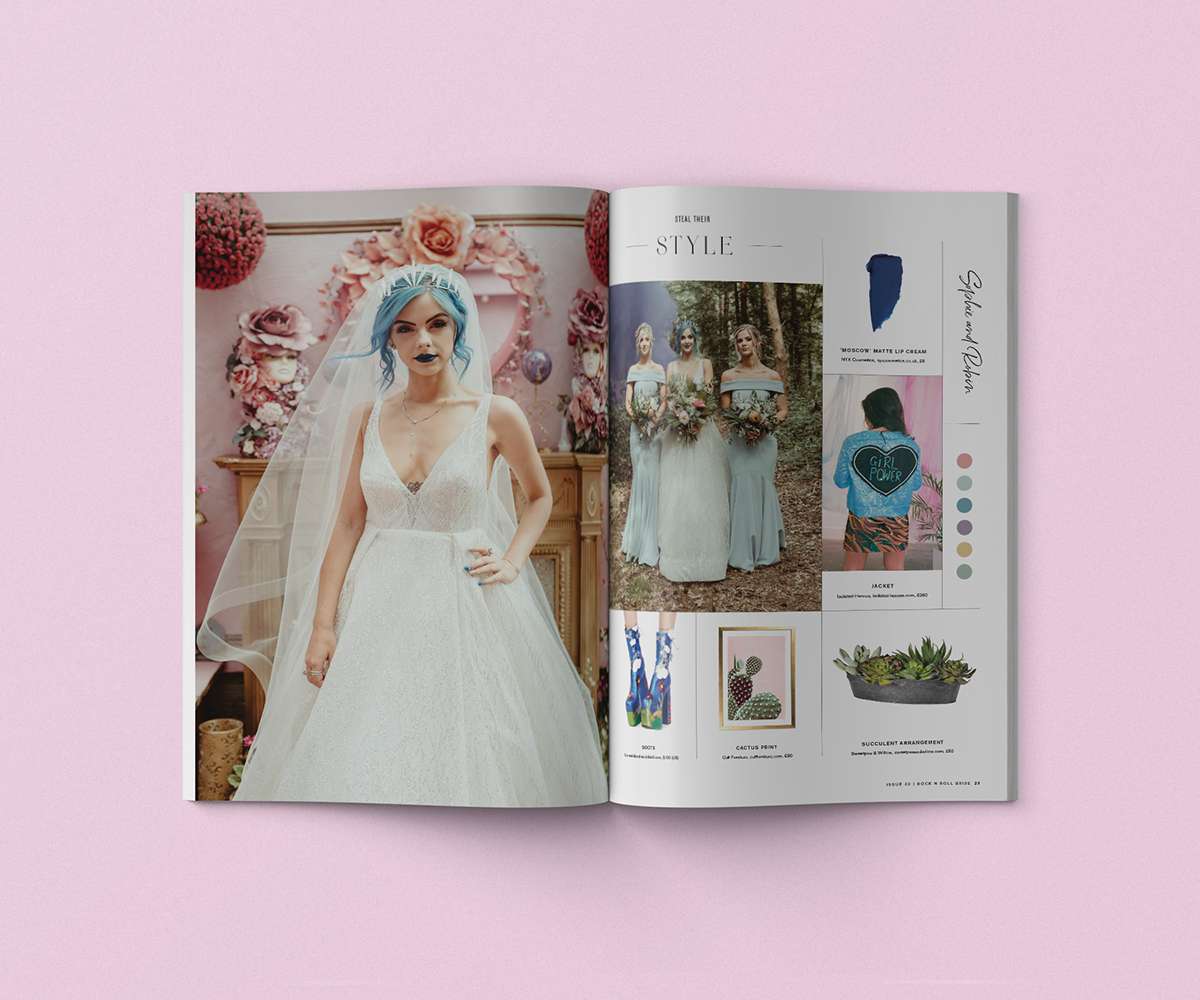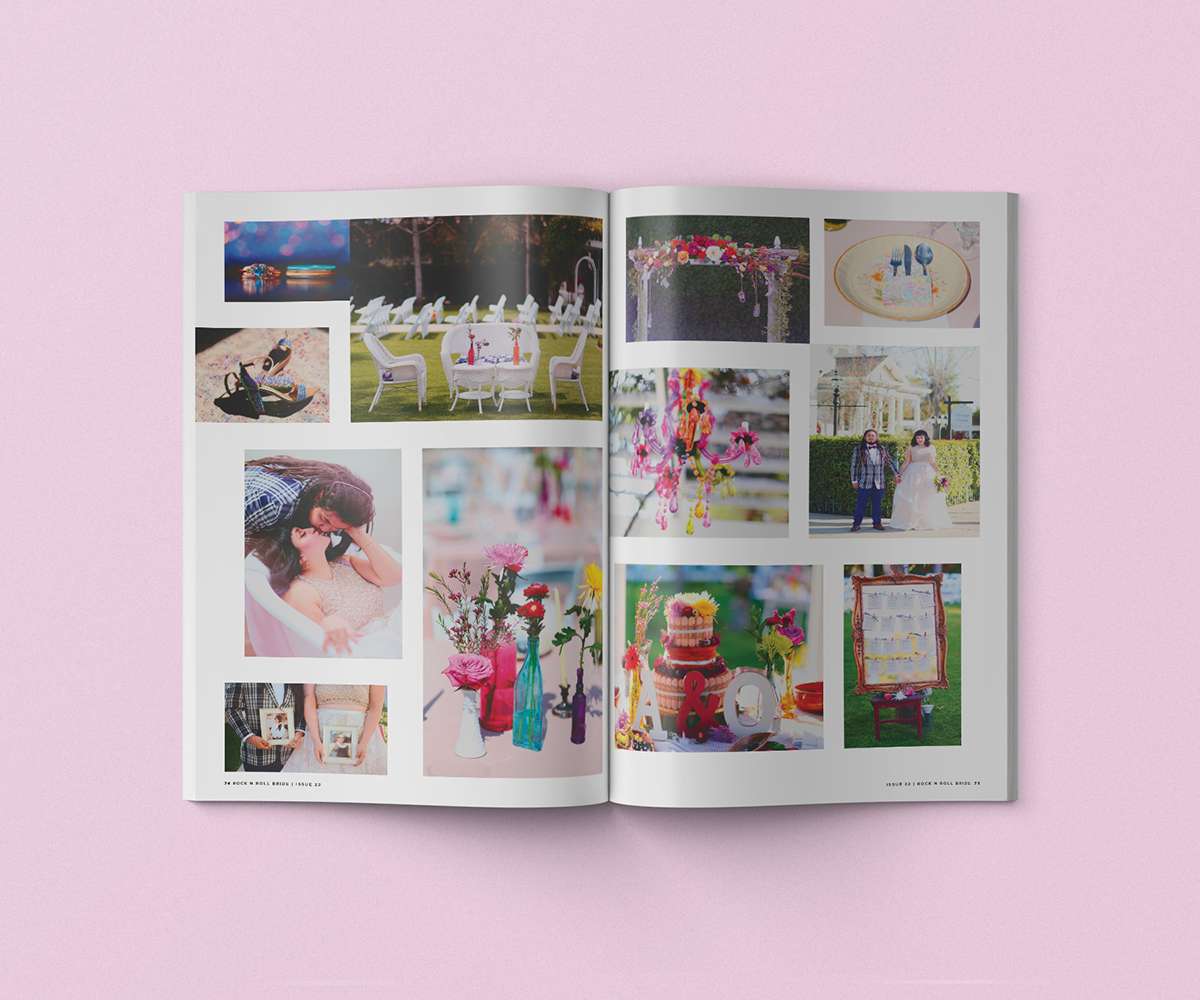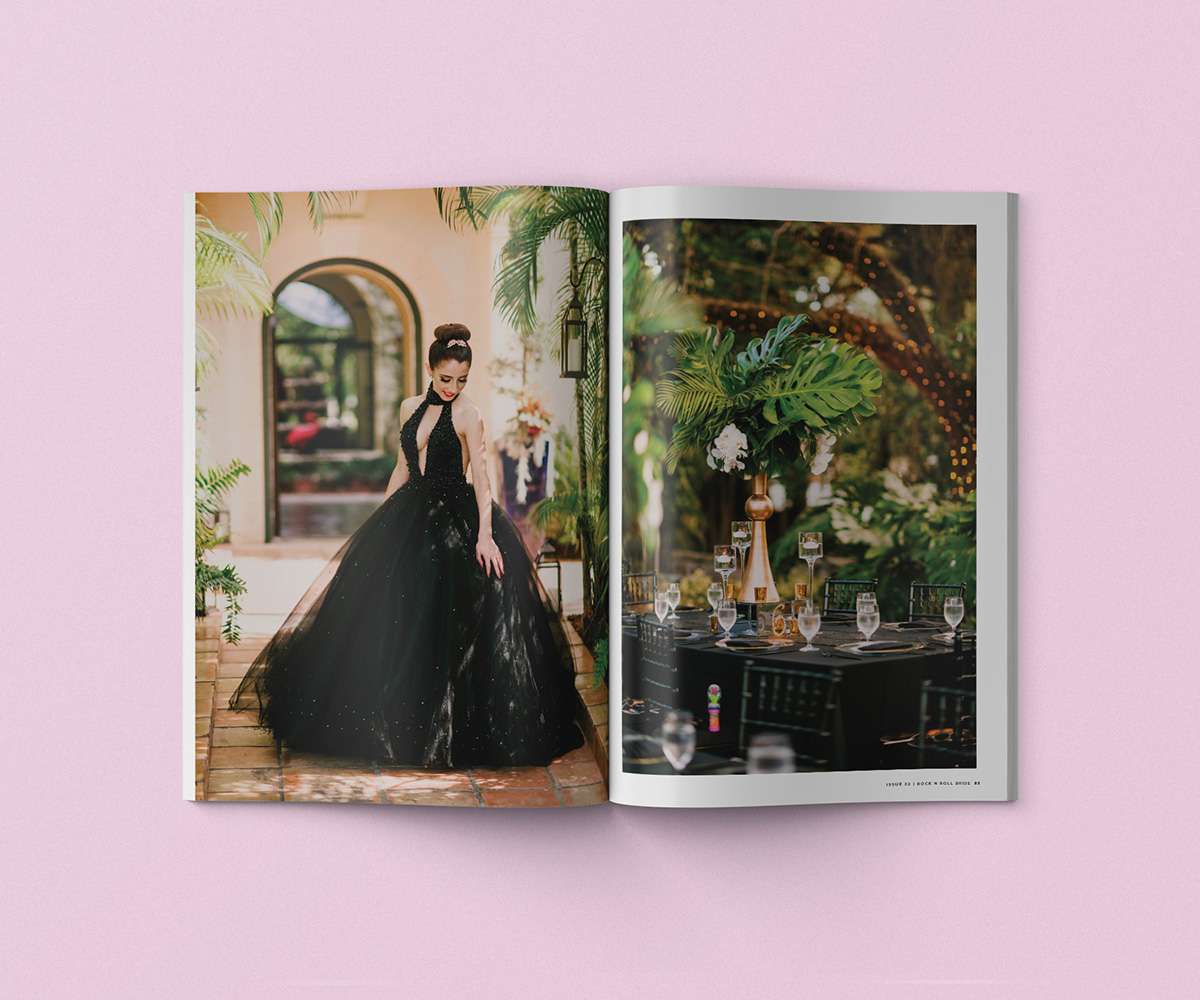 Our cover shoot, put together by me and my super talented fashion team, features a tattooed bride, pops of colour and some fun with mirrors. I loved doing this editorial so much!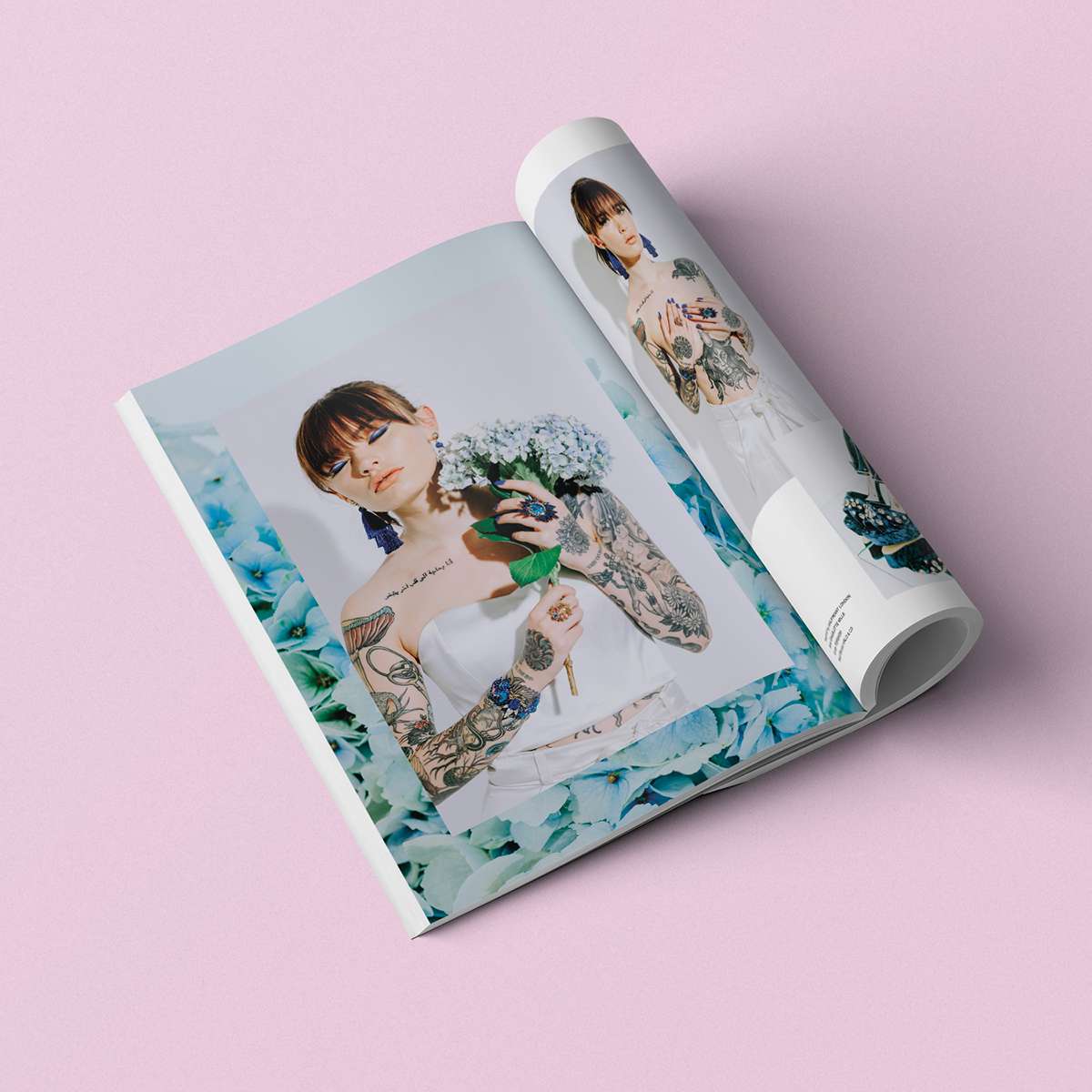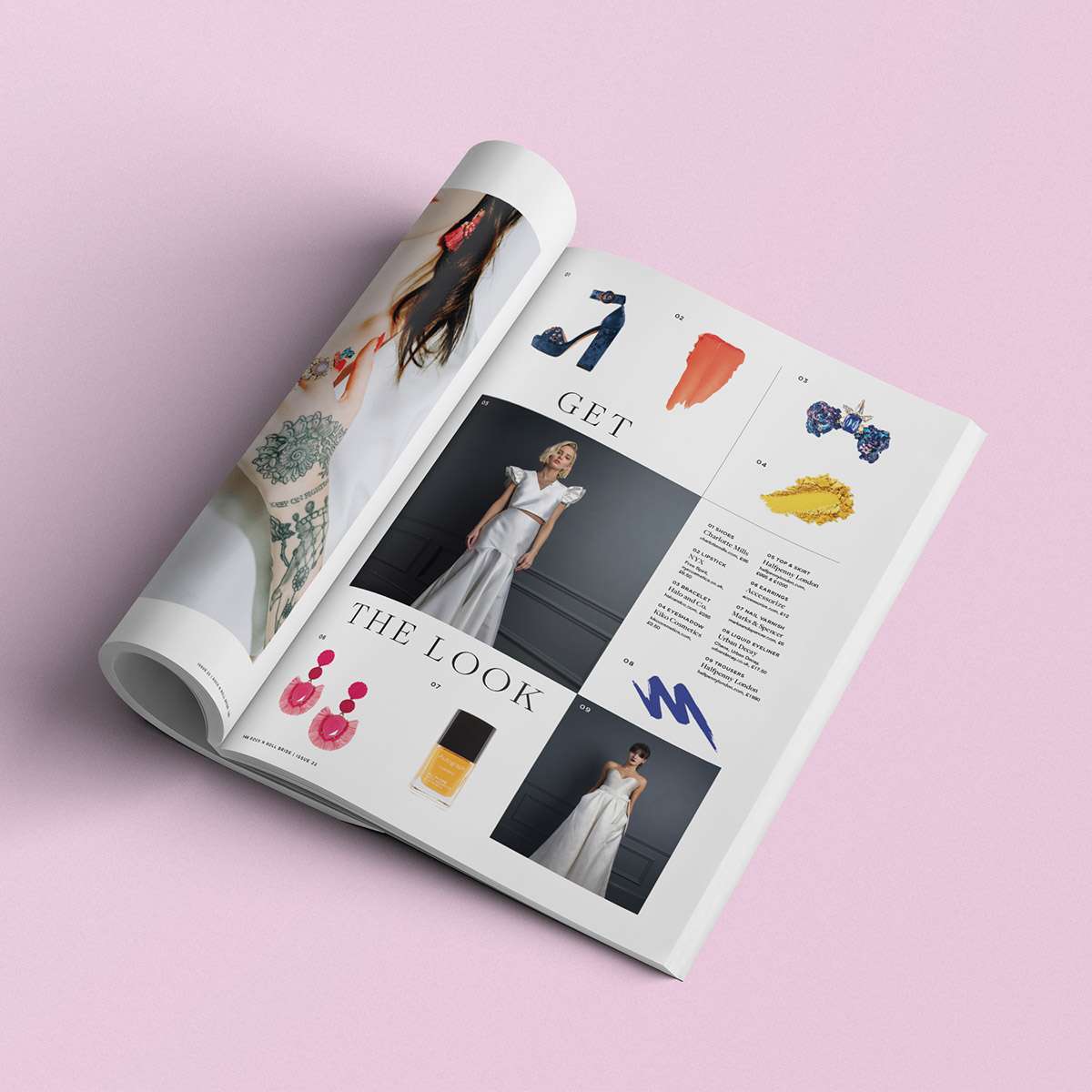 We also have a plethora of articles covering everything from autumn make up ideas, sex on your wedding night, lessons from a second time bride and how to choose your bridal underwear.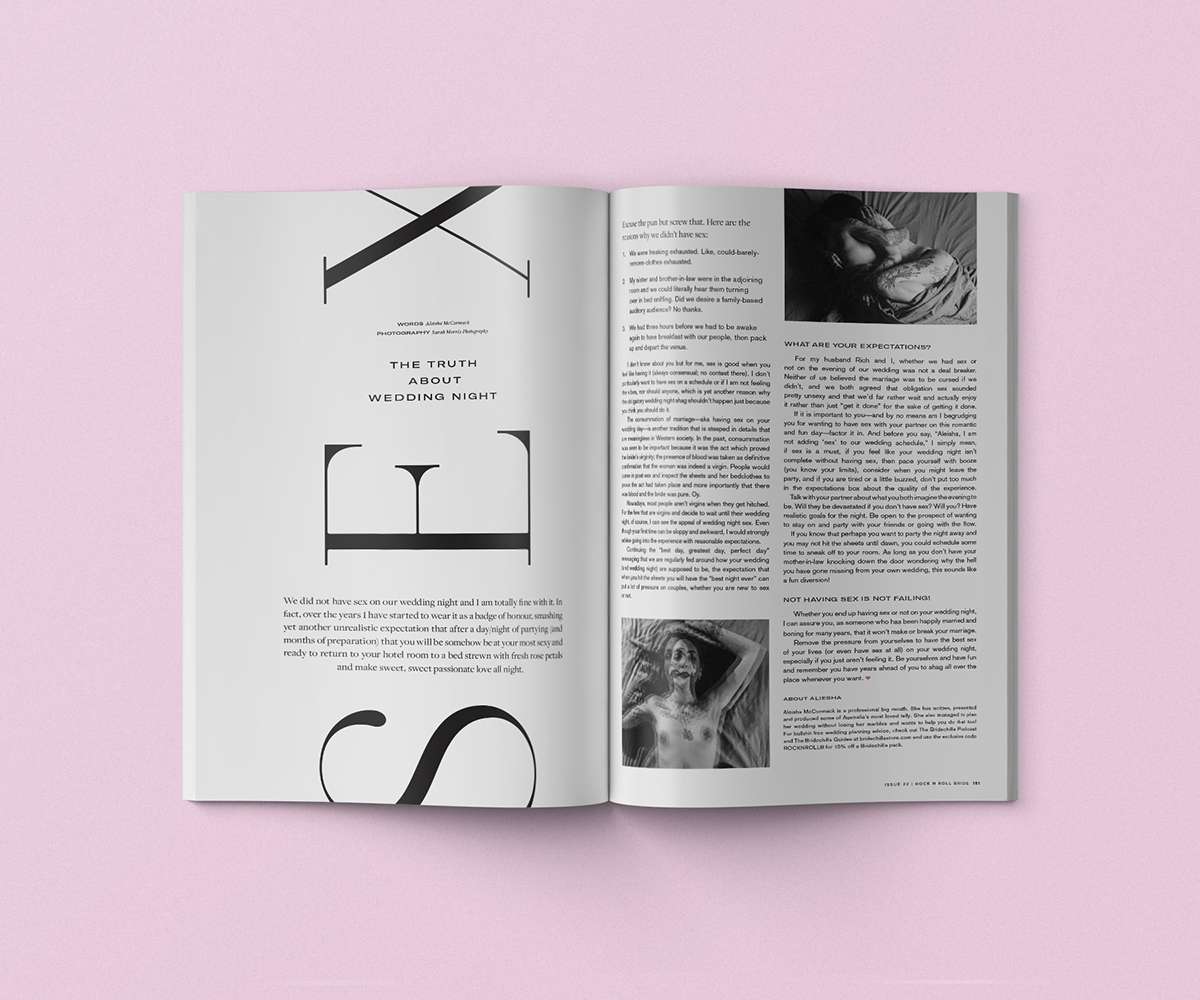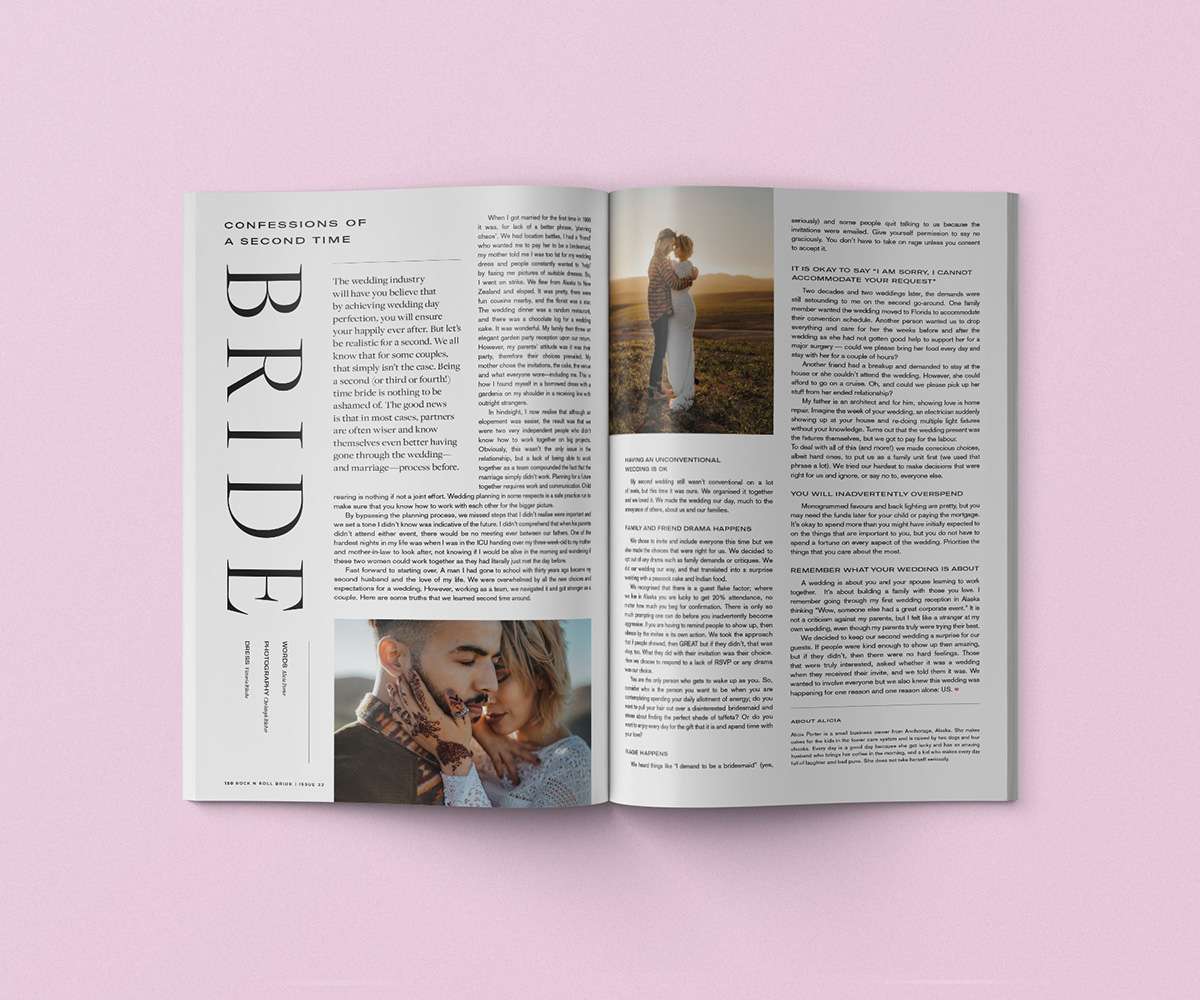 Plus, so much more! To get your paws on a copy, subscribe below and you may even receive yours before it goes into stores on 6th.
I also want to take a moment to give some extra love to a select few of our loyal advertisers. Do go and check out their websites, see what they do and book them for your amazing weddings. We literally couldn't keep making the magazine without our sponsors so we all owe them big time!
A new member of the Rock n Roll Bride family, Simon Turner Photos has a background in portrait photography so if your wedding day portraits are high on your list of priorities you need to check him out. The Couture Company is THE place to go if you want the bespoke, alternative wedding dress of your dreams and Assassynation shoots the coolest weddings all over the UK. Finally, Lucy Can't Dance, based in Essex, makes the most stunning dip dyed wedding dresses you've ever seen!
Thank you for your continued love and support of the magazine. Producing a print product in today's world is no mean feat so it really lights me up to see you all enjoying it. I hope you love this new issue as much as I do <3

Sorry, this product is now sold out!