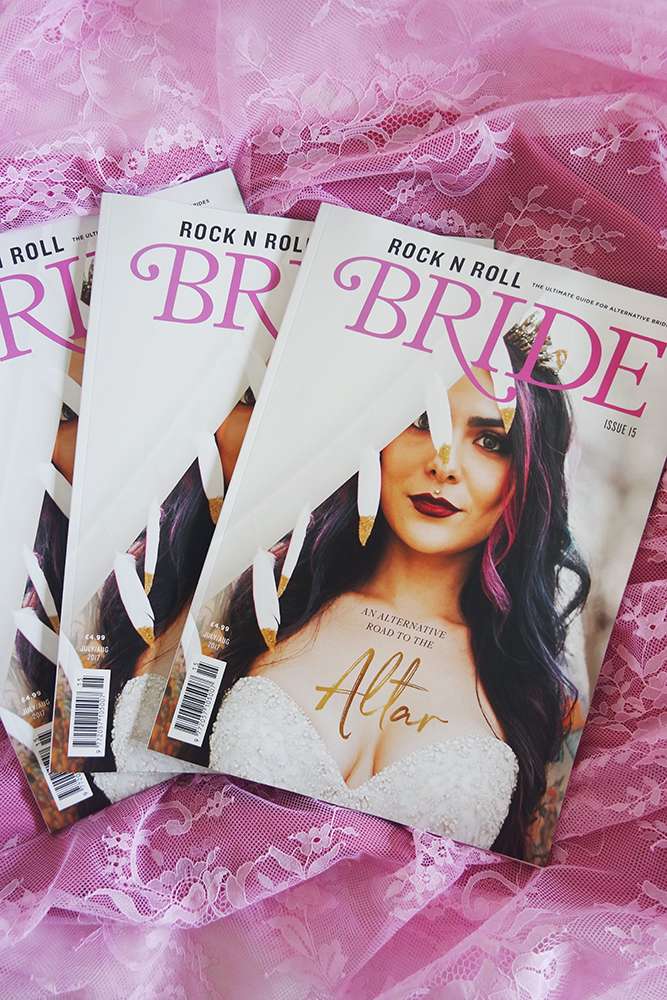 I'm so excited to let you know that not only does issue 15 go on general sale today, but that it is now available to buy in WhSmiths Travel (aka WhSmiths stores in airports and train stations) as well as on the high street! Getting Rock n Roll Bride in more and more shops has been a long term goal of ours, so I'm pretty darn excited about this development!
If you prefer, you can still order the magazine online too (with free UK shipping and worldwide delivery available) or if you really want to treat yourself, why not subscribe so you never miss an issue!?
If you'd like a preview of what you'll find inside this latest issue you can see more over on last week's pre-sale blog post.
Happy reading babes!