Price
Deliver To
+Shipping
£4.99
9.95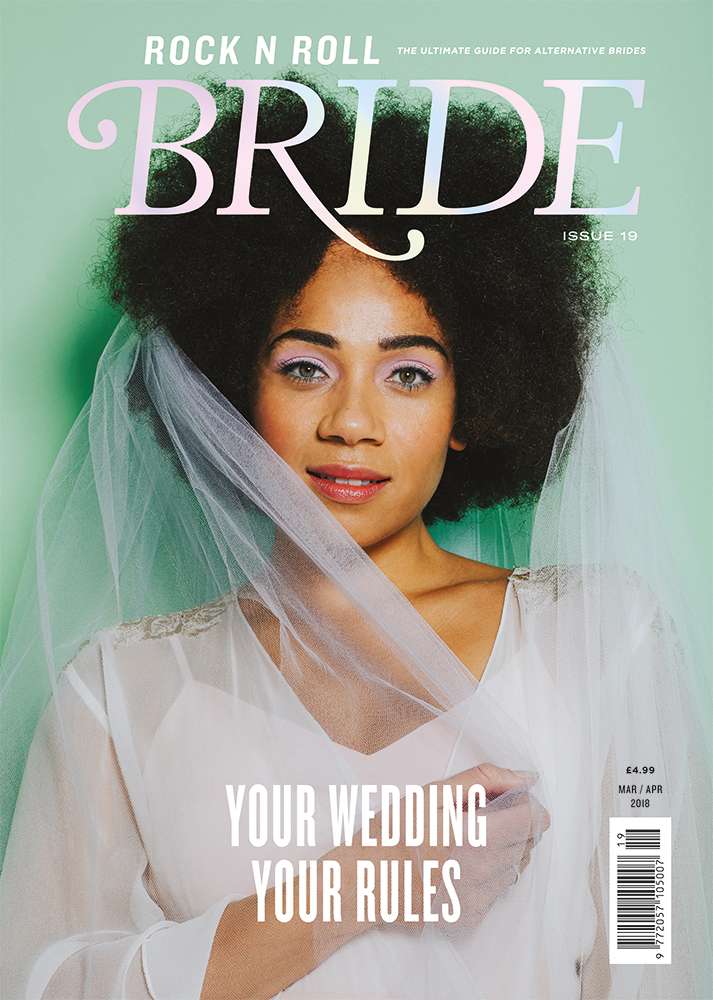 What's up, babes!? Today's the day that our brand new issue goes on pre-sale and as ever I'm so excited I could burst! Let's get right down to it shall we? I know you're just here for the previews!
Oh HELL yes, the texture on the masthead is meant to look holographic, how COOL are we? And don't even get me started on this cover photo because, believe me, I could bang on for days and days about just how much I love it. The utterly beautiful Natalie of Style Me Sunday modelled for our editorial shoot this month and I knew as soon as I met her that I wanted her to be our cover star. She just SCREAMS Rock n Roll Bride and I adore her.
Here's a little sneak of some of the real wedding pages inside too. We've got a super eclectic mix of styles this issue so whether you're having a colourful summer bash, a fashion-forward urban adventure or a Halloween extravaganza I GUARANTEE you'll find some much needed inspo for your own wedding within these pretty pages.