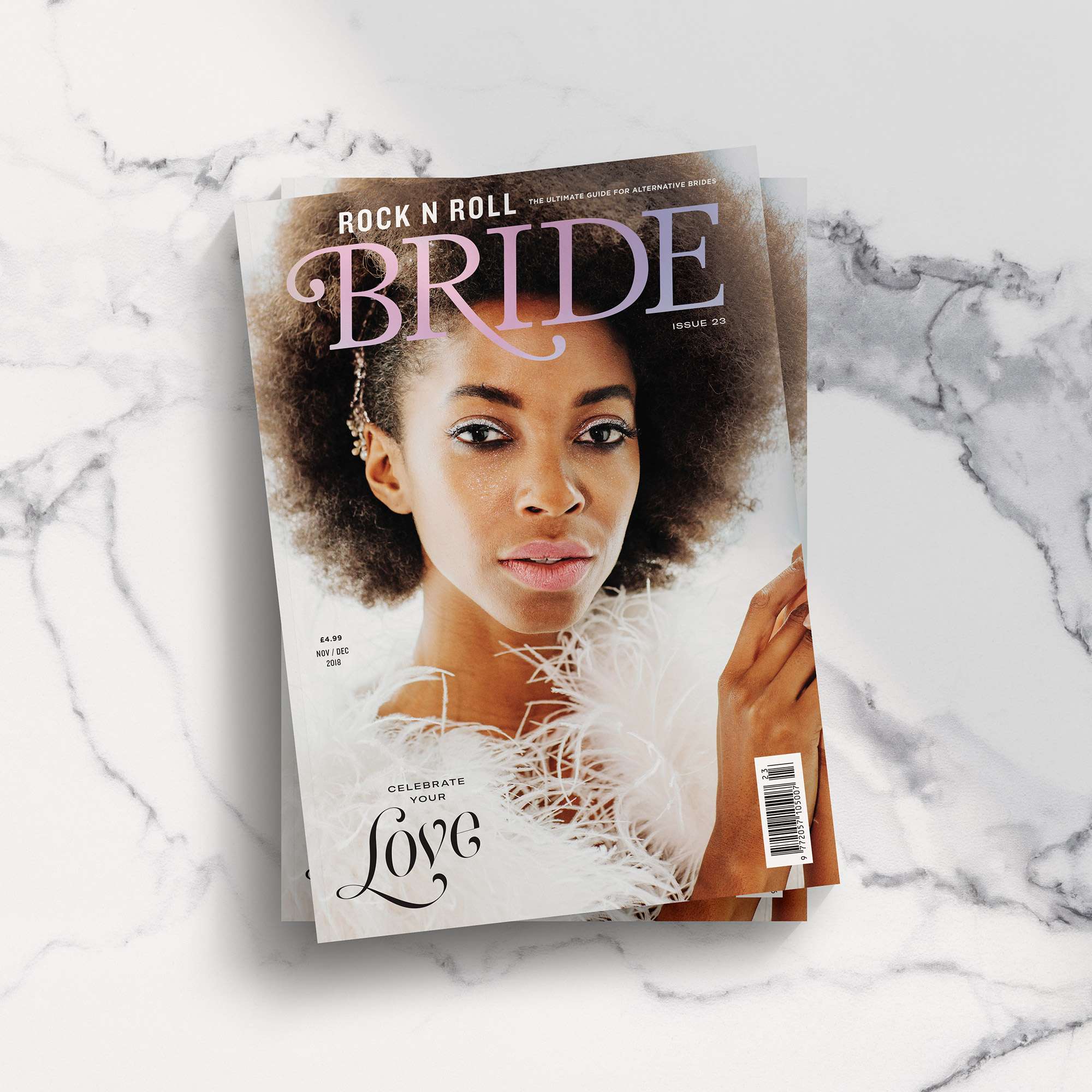 Hey beauties! The brand new issue of Rock n Roll Bride magazine in stores today! We're stocked in WhSmiths, Sainsburys and independent newsagents up and down the UK. If you'd like a bonus sneaky peek inside the issue you can catch some previews here.
This issue is packed with 165 pages of exclusive  weddings, planning advice, decor and style ideas and oodles of inspiration to help you pull off your perfect wedding day.
If you are based outside of the UK, or you'd prefer to have your copy delivered direct to your door, then you can subscribe below or order a single issue here.
Sorry, this product is now sold out!
ENJOY!