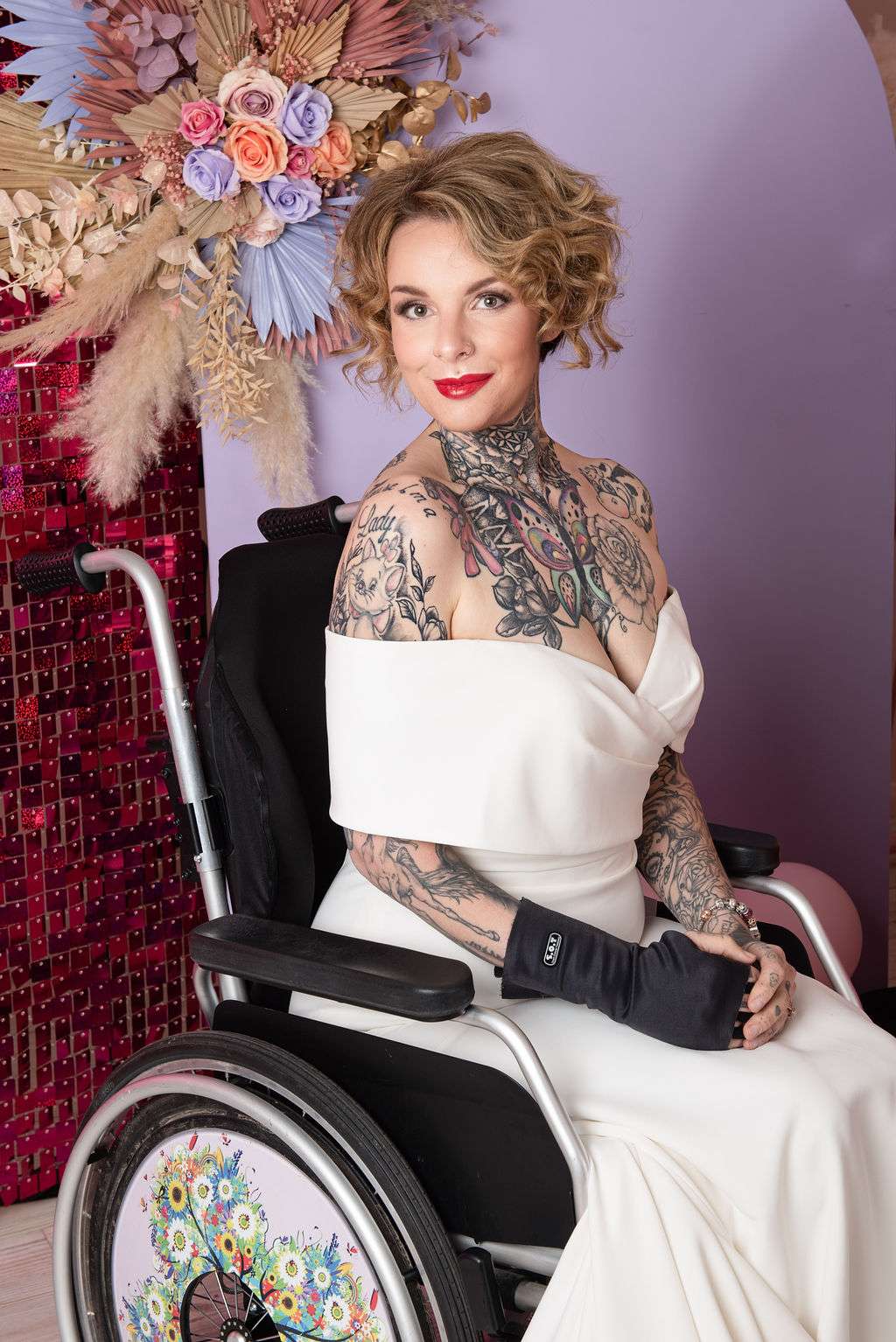 Diversity and inclusion are popular buzzwords right now in the wedding industry, but are diverse communities actually being represented enough? Black business owner Nicola Wilshire of Velvet Queen, an independent bridal shop based in Portsmouth is here to share some advice and an interview with one of her recent brides, Steph (pictured).
I know how it feels to not feel represented and I understand the importance it has on communities when they are seen, accepted and celebrated. With Velvet Queen my mission is to promote diversity and inclusion for all minority communities in the wedding industry.
After seeing how slowly changes happen in the wedding industry, we decided that it was time for us to be part of the change so we created a campaign for real people to come and model for us, including real bride, Steph, who is a wheelchair user.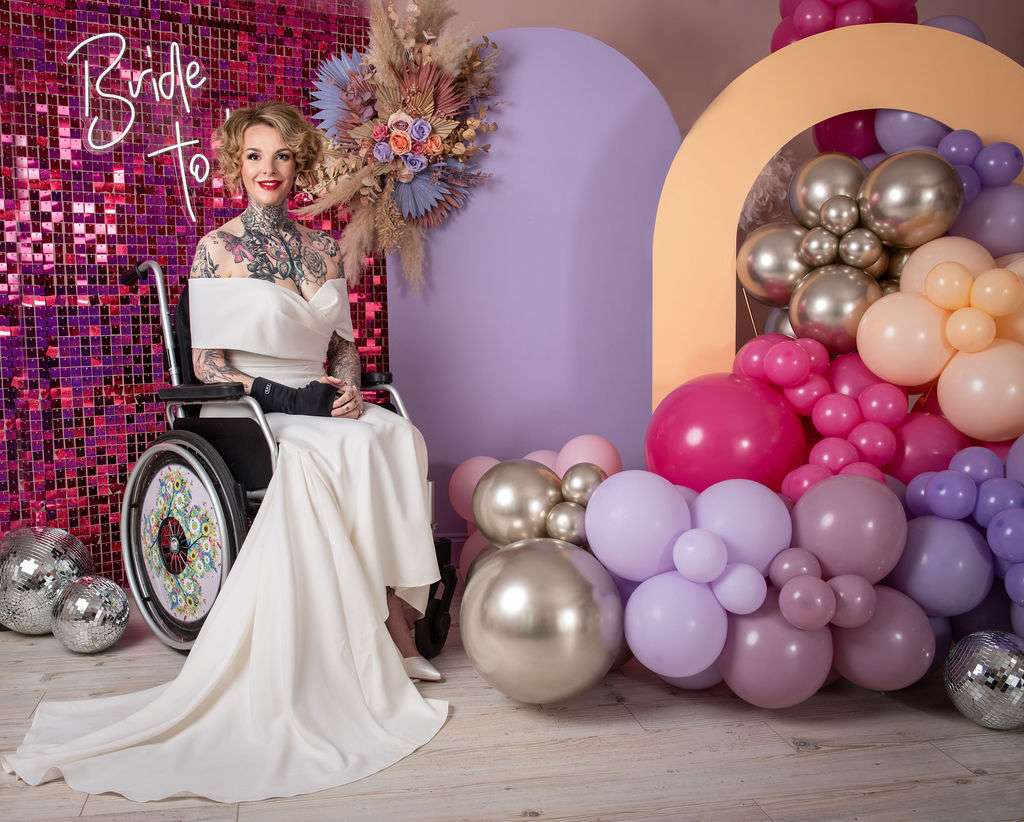 Any shopping as a wheelchair user is more challenging; a lack of changing room space and not enough suitable handrails are common issues. When it comes to wedding dress shopping as a disabled bride, in addition to the practical challenges of bigger and longer dresses and closures on the back, there are also heightened emotions to deal with all whilst juggling the lack of dignity of getting in and out of bridalwear in front of a stranger.
Contact Shops in Advance
If you are a wedding dress shop which strives to be inclusive, your shop must be fully accessible to wheelchair users!
Steph said, "I contacted many bridal shops first to check if they were wheelchair accessible. One shop that I had contacted had been assured it was, but when I arrived there were two rather large steps to gain access that the staff member had overlooked. I also found that some shops had difficulty knowing how to approach my shopping experience and lacked consideration of what styles would work with my chair."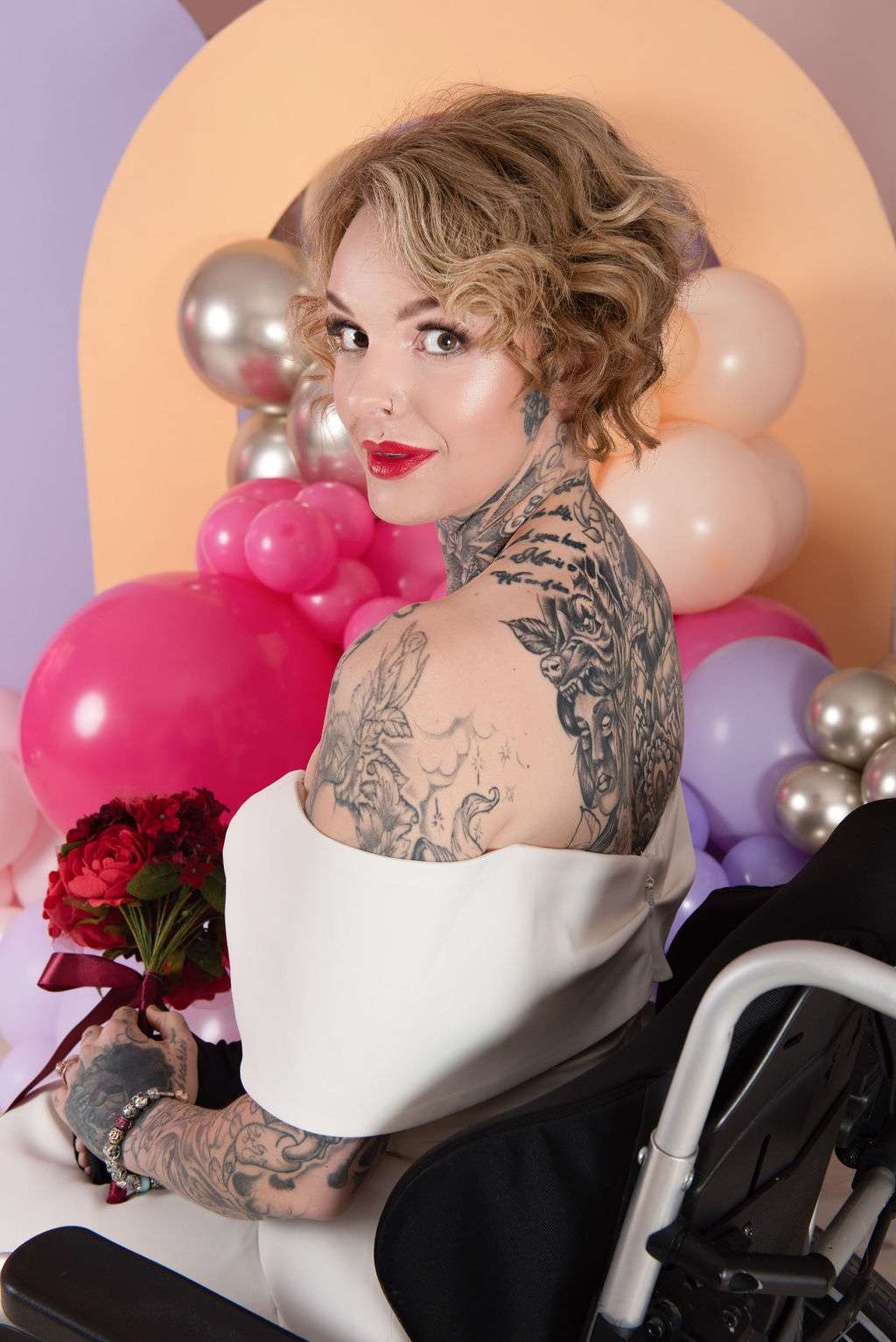 Continue reading