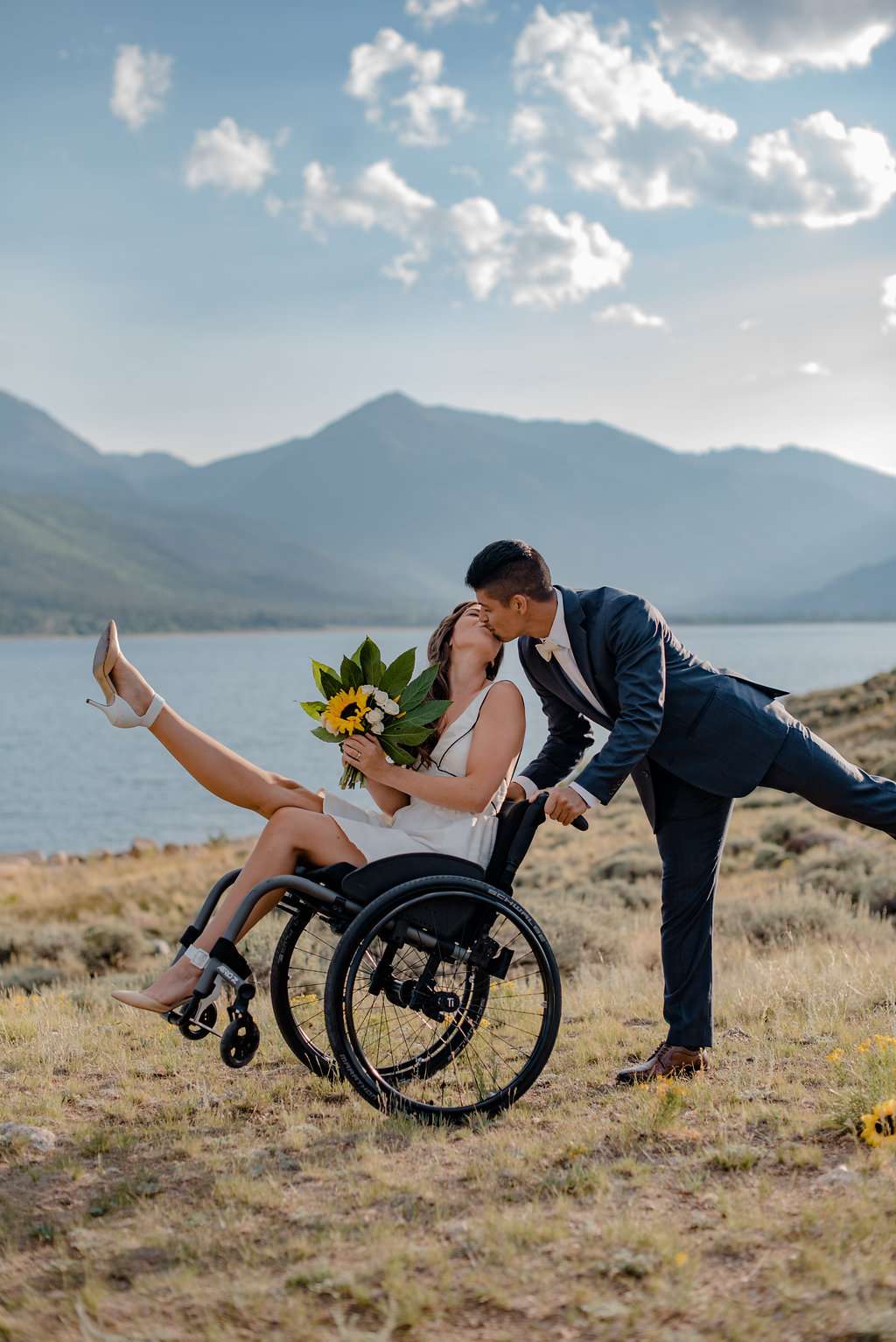 This is a bit of a different kind of feature for us, but one I really hope you find inspiring and helpful. We were submitted this photo shoot by wedding photographer Emmy Gaines of Searching for the Light. She wanted to shoot a real couple and to show that even if someone has a disability they can still live their life to the fullest. So often, less able-bodied people are ignored by the wedding industry (thankfully this is slowly changing!) but on Rock n Roll Bride we want to champion the fact that EVERY BODY deserves to get married, to have the same wonderful experience and to be treated respectfully by their suppliers and vendors.
"I was inspired to do this shoot inspired because I face similar disabilities as the model, and we brainstormed together what work best to capture their relationship and her disabilities", writes Emmy. "The inspiration was to create a scene that showed disabled or other chronically ill brides, that despite the challenges they face that they too can have their dream wedding. Being a photographer that loves adventure, I wanted to show that just because a bride or groom faces disabilities doesn't mean that a couple has to sacrifice their dreams."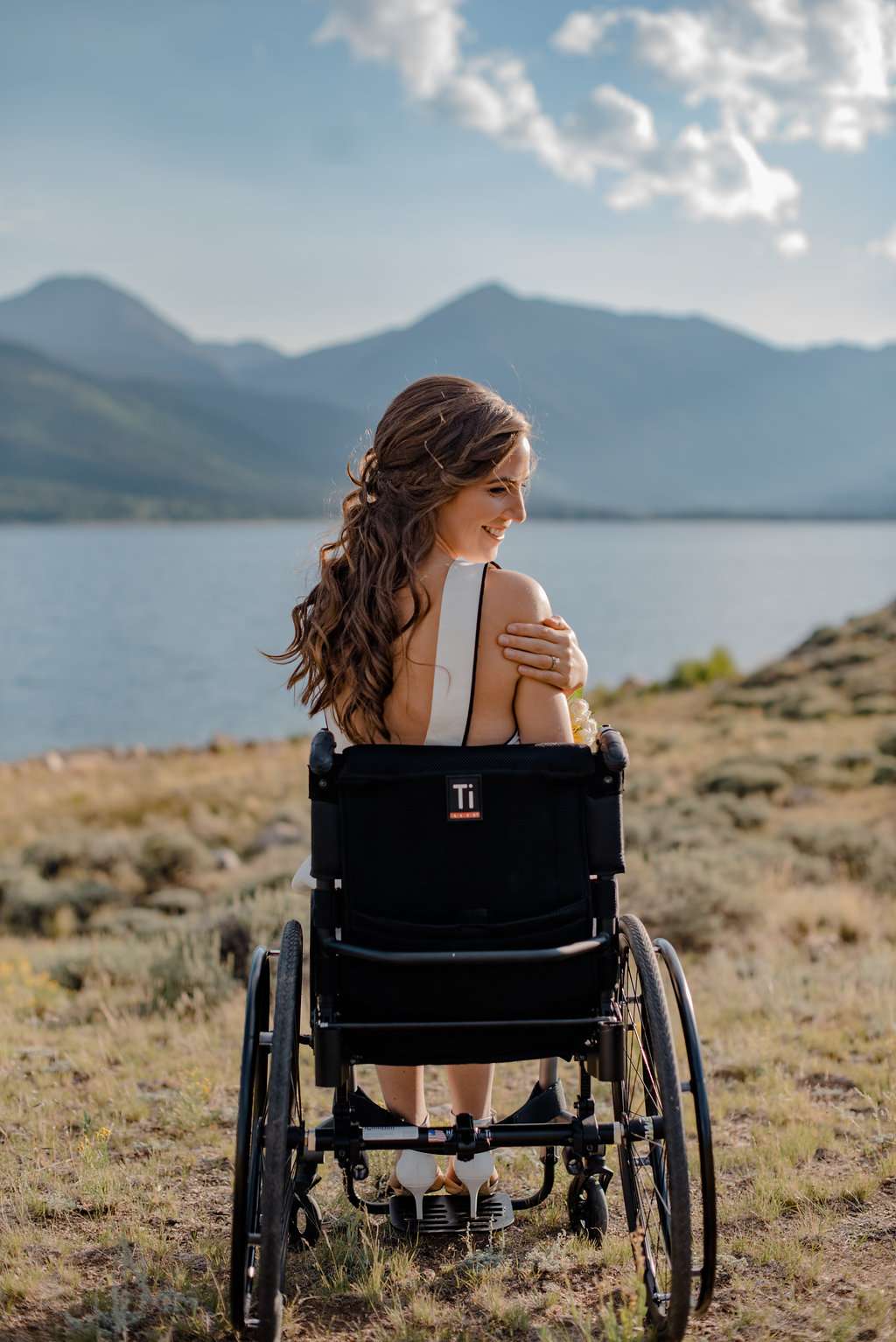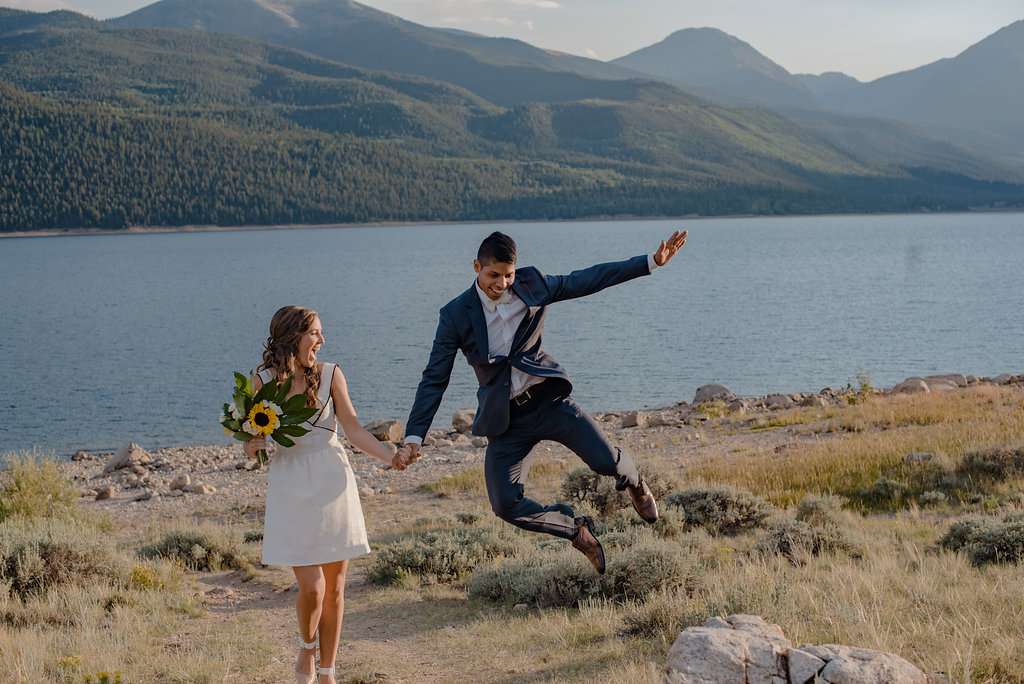 As well as publishing their gorgeous images, I wanted to talk to the couple, Mairead and Lawshaw, about their experience too.
Hi guys! How did you meet?
Lashaw and I met in college in 2013. We had never crossed paths at school before our computer music class, which was a prerequisite for graduation. In this class we hit it off, and always tried to sit next to each other. Pretty soon after this, Lashaw asked me to study for an upcoming exam and we found that we had a great connection. I think it was unexpected for both of us, but we just went for it and our relationship has ended up being the greatest gift I could ask for! We have been together for 5 and a half years now and hope to get married in the next few years when we both complete graduate school.
What accessibility issues have you faced when planning your wedding and what would be your advice for others with limited mobility doing the same?
While we have not started planning our wedding yet, there are many potential accessibility issues that we will have to navigate. One of my most obvious concerns is finding a venue that is wheelchair accessible and ADA compliant. This is important both for me and for the community of other chronically ill friends I will be inviting. Our dream location would be a beautiful outdoor location by water, we will have to get creative to make that workable! Another potential barrier I see is my extremely limited diet and food allergies. We will have to find a catering company that can be careful of cross contamination and make a meal that works for me and also pleases our guests.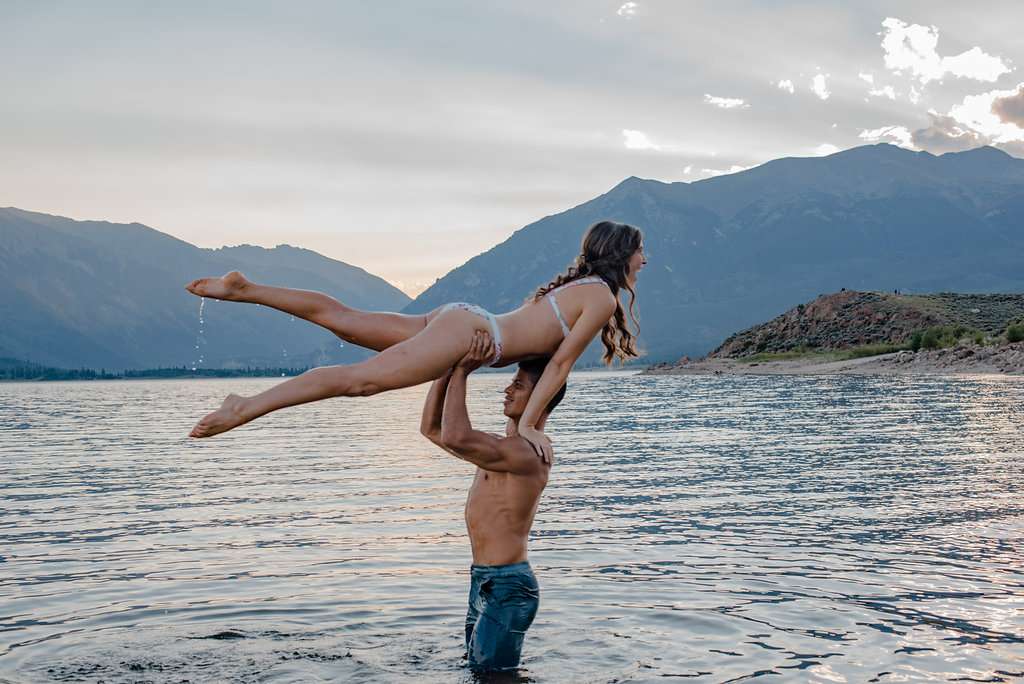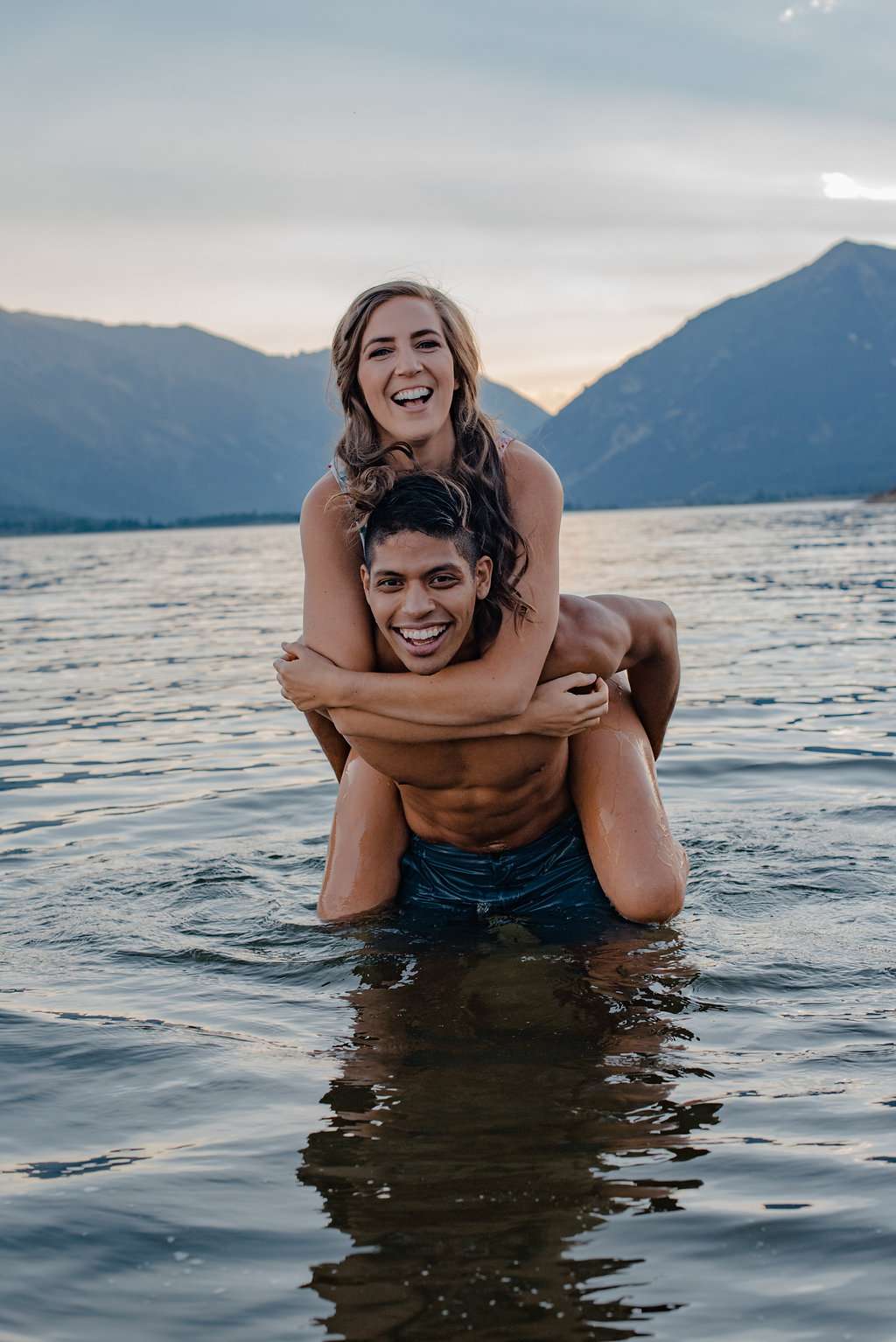 What inspired you to do this shoot and what resources did you use?
We did this photo shoot with Emmy, who is an incredibly talented photographer with one of the same chronic conditions as me. She was so fun to work with and really understood my needs throughout the process because of our similar challenges. The shoot was more of a fun opportunity to be models for a day but I definitely want to work with Emmy again in the future as her work is amazing and she made the whole day an awesome adventure.
What advice would you have for wedding suppliers wanting to work with clients with disabilities? How can they market themselves in a way that would make you want to work with them? What sort of include inclusive language should they use on their website? What sort of thing could they to do when working with you to make you feel the happiest and most comfortable?
It would be amazing if more wedding suppliers used disabled models in their advertisements and considered potential adaptive fashion needs for wedding dresses for disabled bodies. While things are improving, like with the Aerie Real campaign, disabled bodies are rarely represented in the media and advertising. I know that I would be much more likely to shop somewhere where I felt represented and welcomed.
As far as the best language to use, each person has their own preference on this. Some prefer the language of "an individual with a disability" others prefer terms like "varying ability or diverse ability." It is often best to take cues from the individuals you are working with to see what language feel most comfortable with. Generally, the terms handicap and wheelchair-bound are not being used anymore due to their negative connotations.
When working with, it would be supportive if the vendor understood that all disabilities are different and not to make assumptions about what my abilities or needs are. Instead, I would prefer that they compassionately ask questions and that we have an open conversation about it.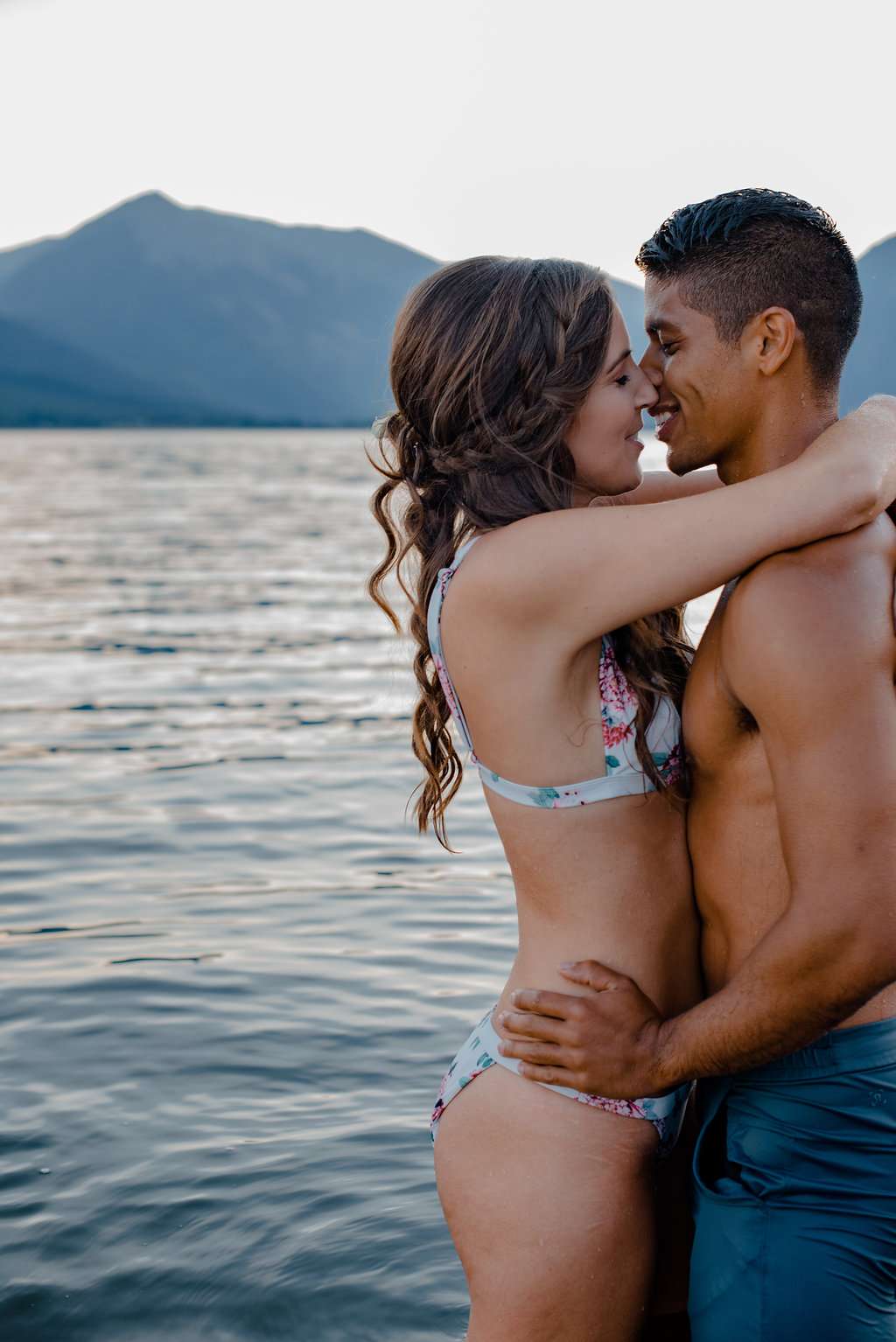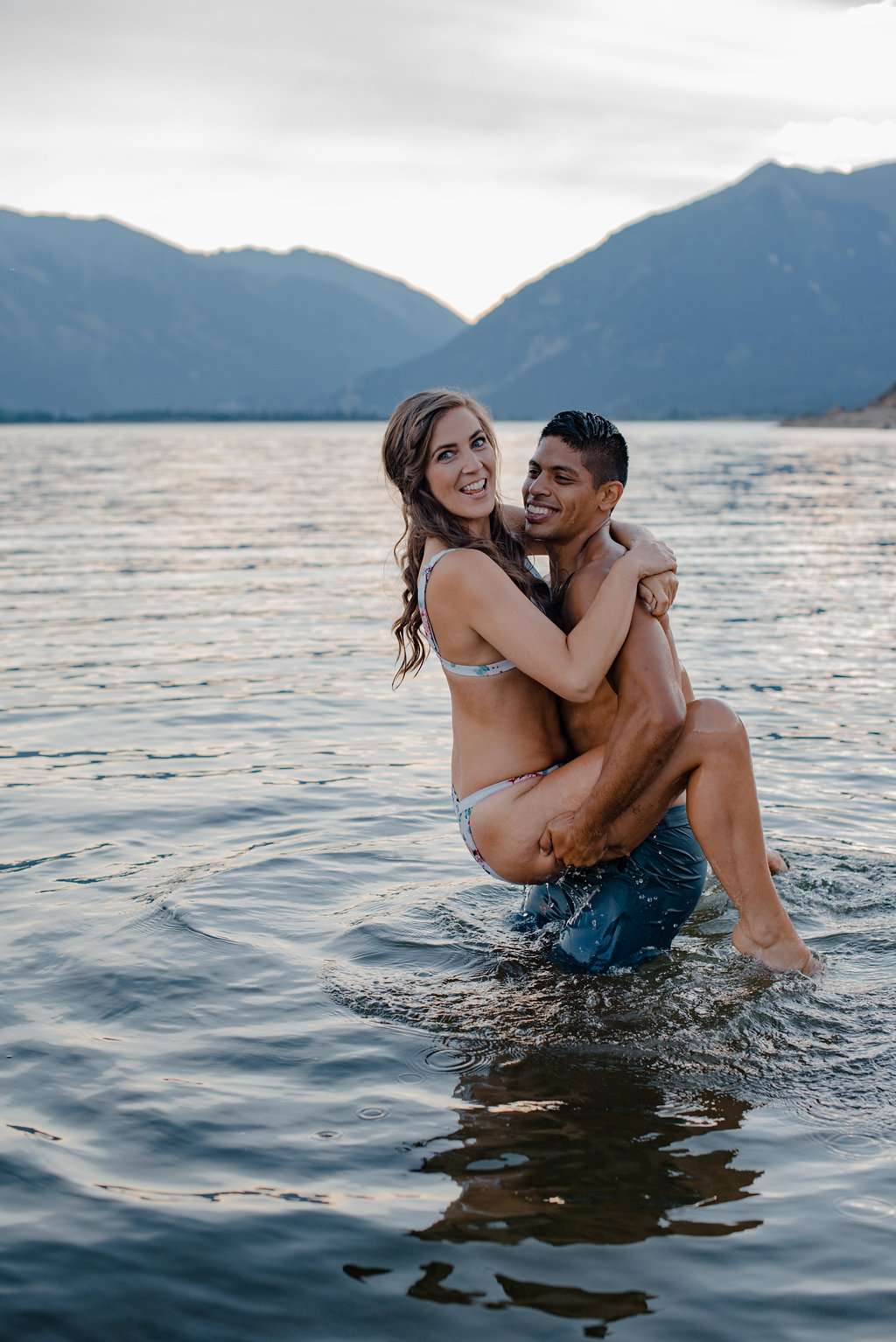 What changes would you like to see in the wedding industry to make it a more inclusive and accommodating place for everyone?
Accessibility at wedding venues needs to become a bigger priority. It is estimated that 1 in 4 Americans have a disability yet a majority of wedding venues do not offer accessible spaces. This leaves us with very few options.
It would also be wonderful if the wedding fashion industry would include more disabled bodies in their advertising and offered options that would work for a variety of needs. It would be wonderful if wedding dress shops had an adaptive fashion expert on staff, who could support the wheelchair user, amputee, or person with other medical devices to find the perfect dress. It would also be great to have more wedding planners who can be creative and adaptive, suggesting things like decorating the mobility aid to fit the dress, or to install a ramp at a venue and deck it out with flowers and such.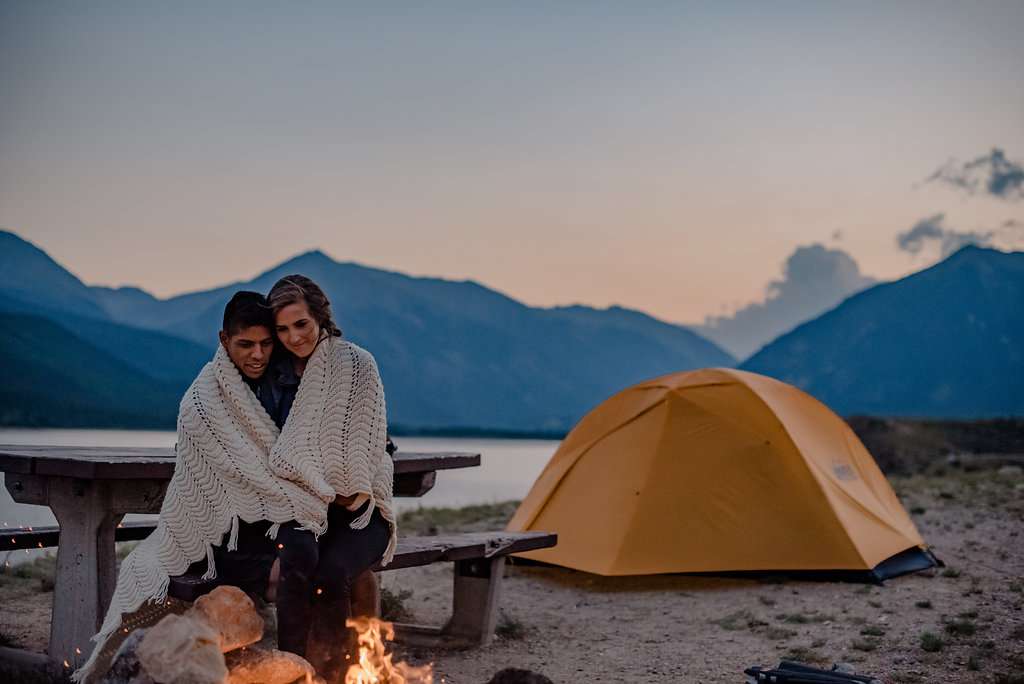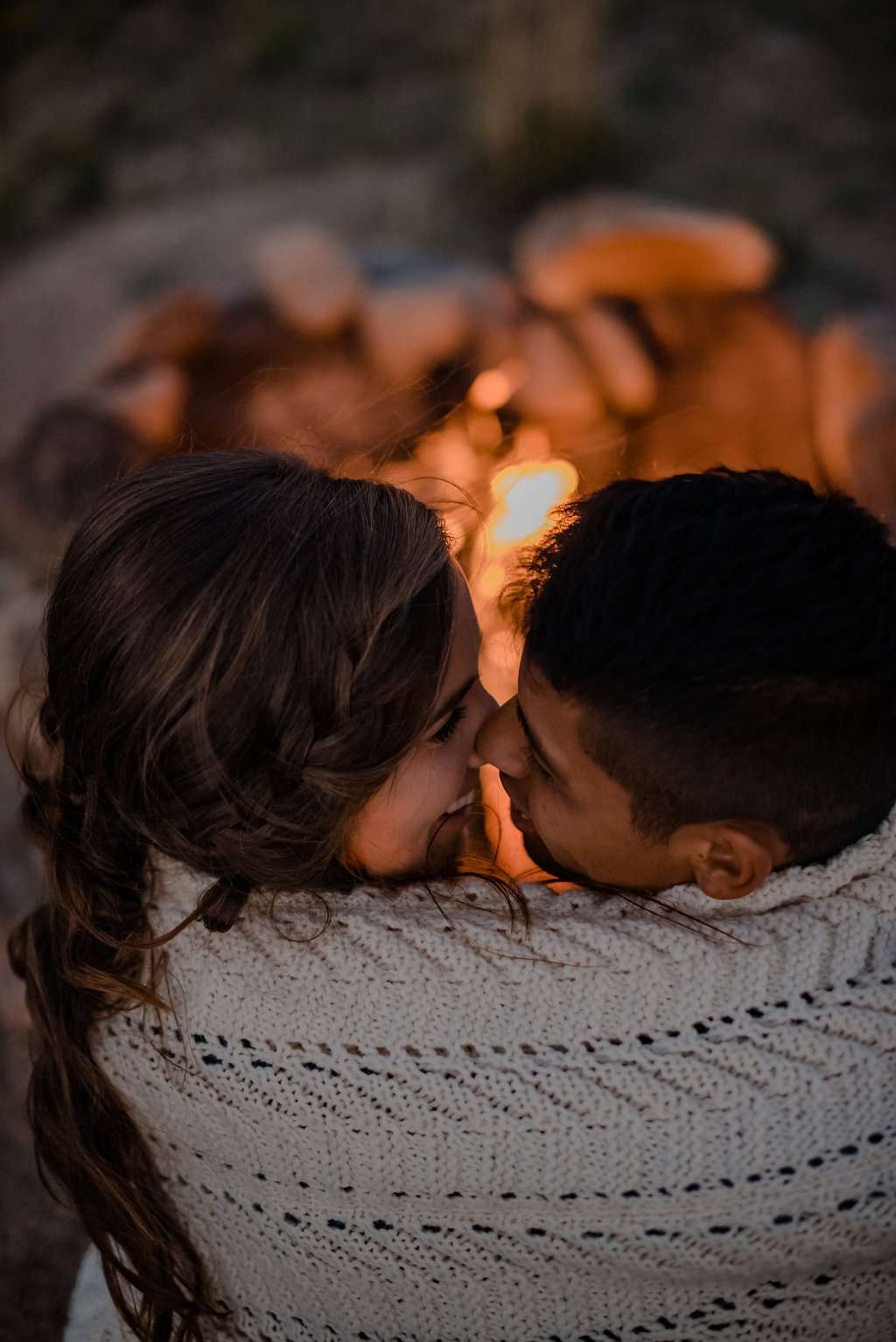 I couldn't have said it better myself! I really hope you love this shoot as much as I do, and wedding industry readers, I hope it will inspire you to think about how to include our varying ability friends in your future marketing ideas!