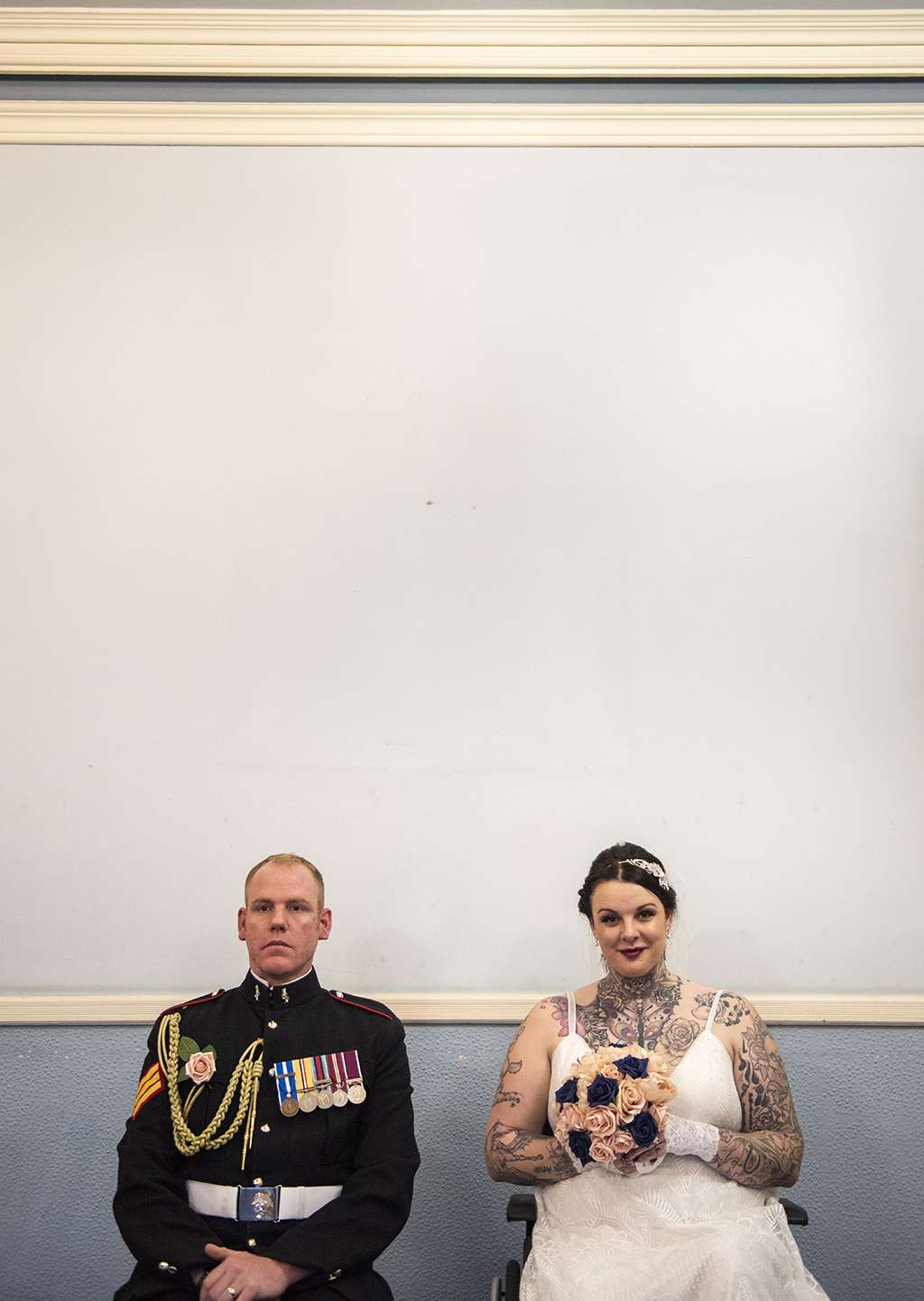 Jon and Steph's love story had a rocky start – they met at a military charity boxing event on the army base where Jon was posted, but just a week later was posted over 180 miles away. Undeterred by this, they spent every night together in the time they had left, and Jon promised when he left that he would come back to see Steph at weekends. "I don't think I really believed he would, so was happily proved wrong when he came back two weeks later!" Their determination to make things work paid off, and they were married in December.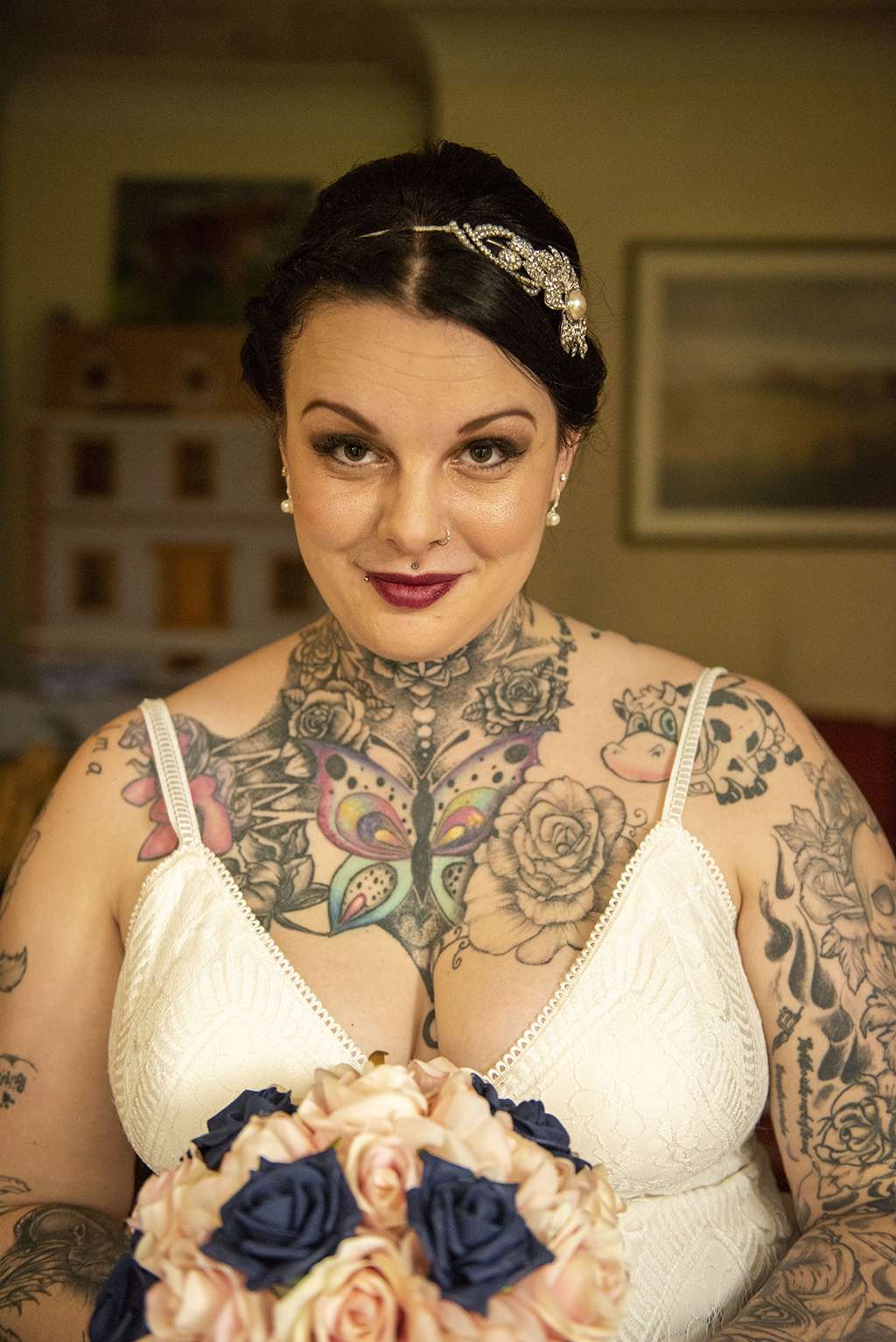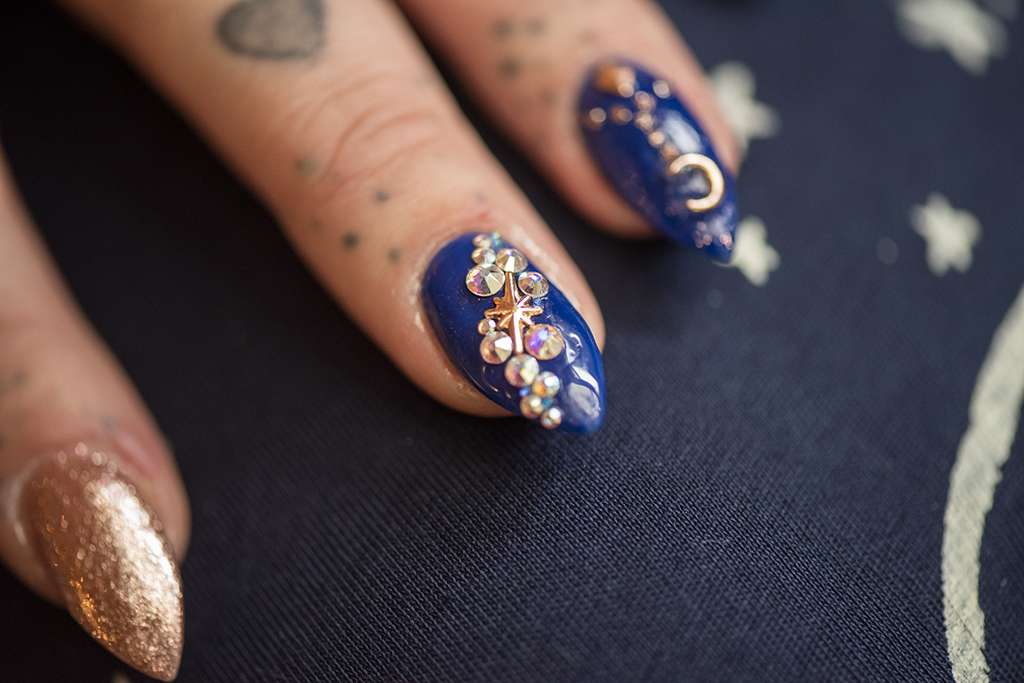 With no set theme, the couple focused on using Steph's favourite colours of navy and rose gold to tie everything together, and to make everything as family friendly as possible. "Our marriage was not just about us but was about our children, too," she explained. "Jon has an 11 year old daughter from a previous marriage and I have a two and half year old son. Our marriage was about bringing us all together officially and celebrating the fact we all have each other."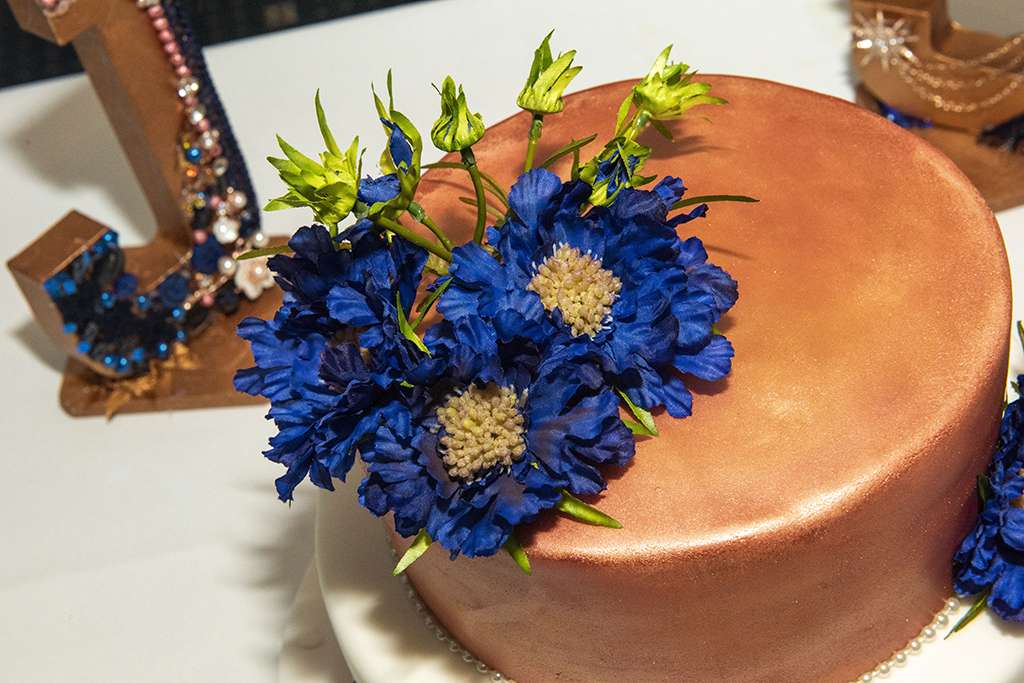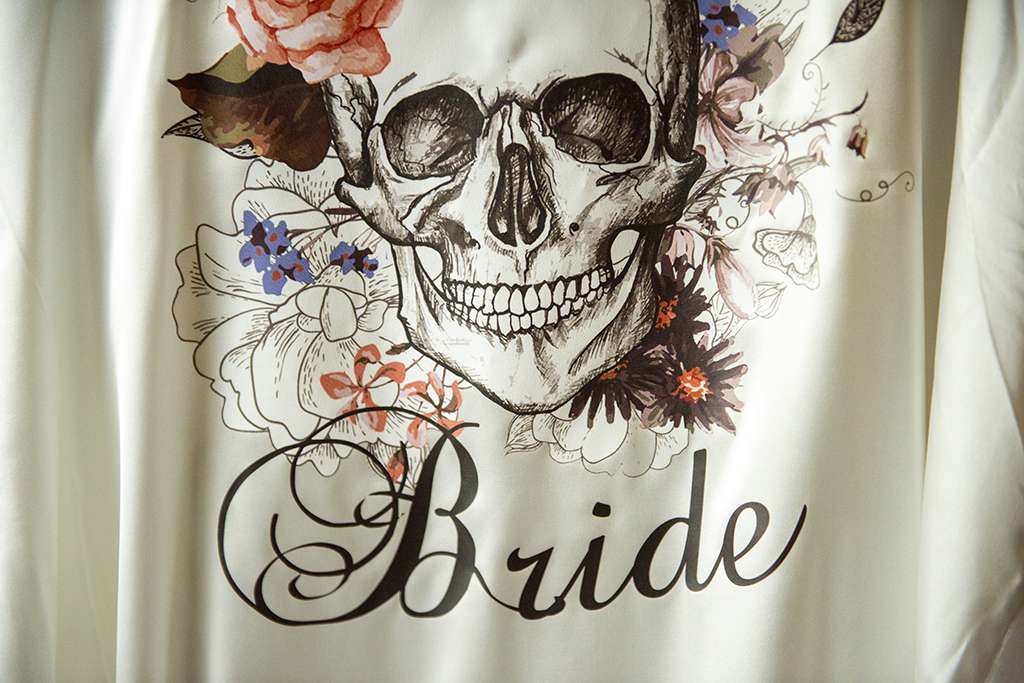 The majority of their £5000 budget was spent on their venue, as they provided all the food and drink as well. "When looking for a venue, disabled access was so important to us, and the fact that they had ramps for their front door and a lift to access upstairs, meant I could use the venue just like any other bride could and I didn't have to access it through a back entrance, like some buildings." said Steph. "My disability never felt an issue at all at our venue, and everything was organised so I didn't have to worry."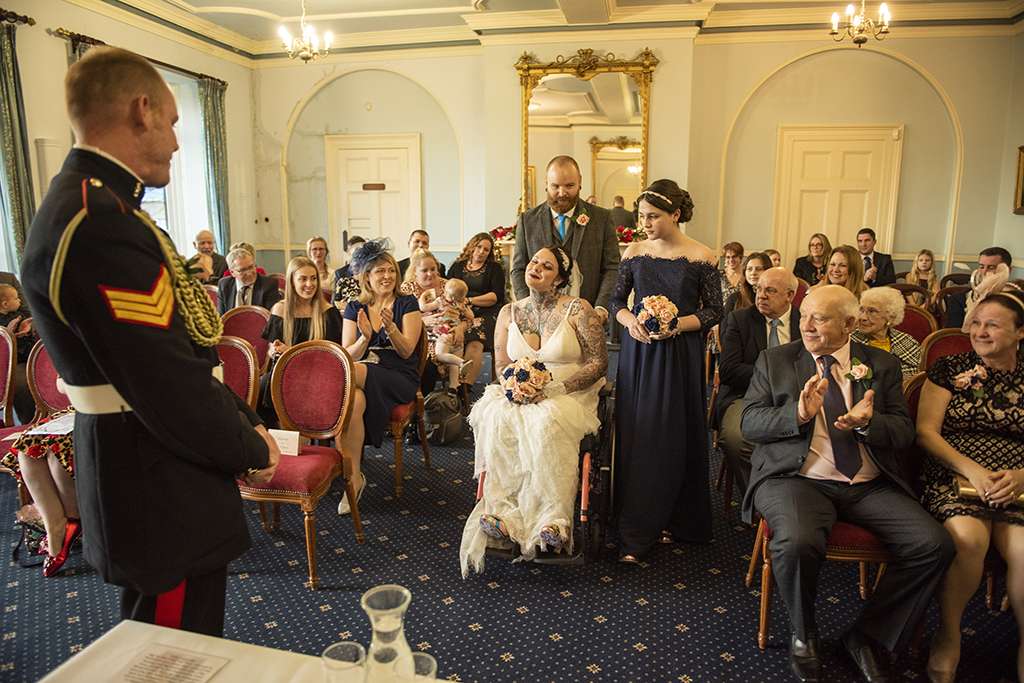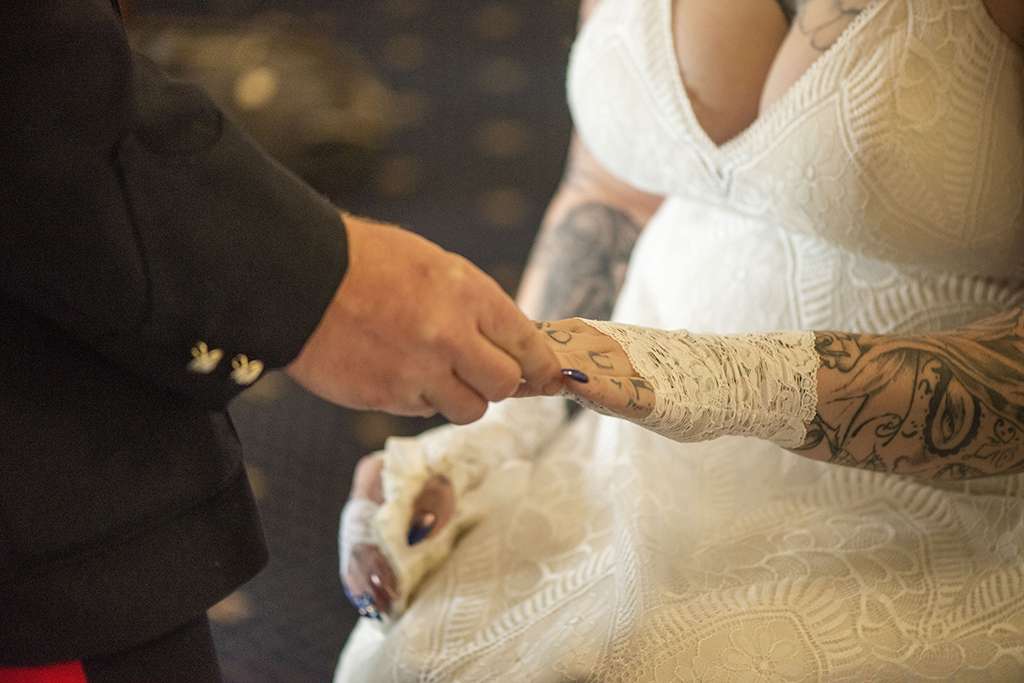 As they wanted to keep their spending as low as possible, they also had their wedding on a Thursday. "The venue, registrar and every supplier was cheaper due to it not being on a weekend," the bride explained. "We also arranged the wedding In four and a half months, meaning we also got last minute rates on some things. With Steph's love of crafting, they made many of their decorations themselves, and her mum made a particularly special one; a hidden splint in a lace glove, so she didn't have to wear her bulky, grey splint for the wedding.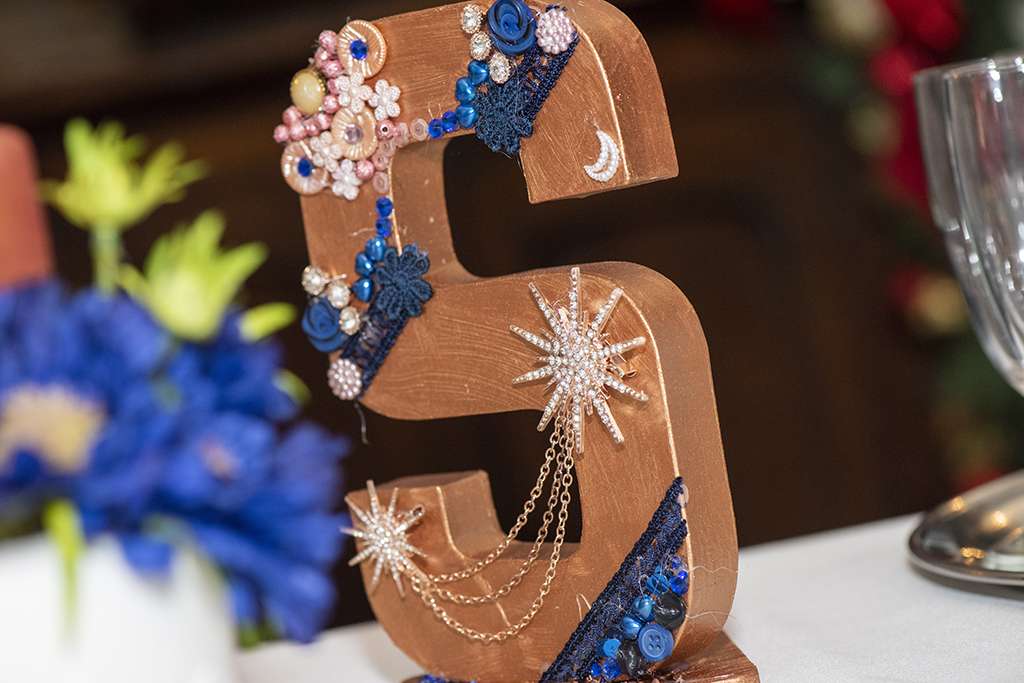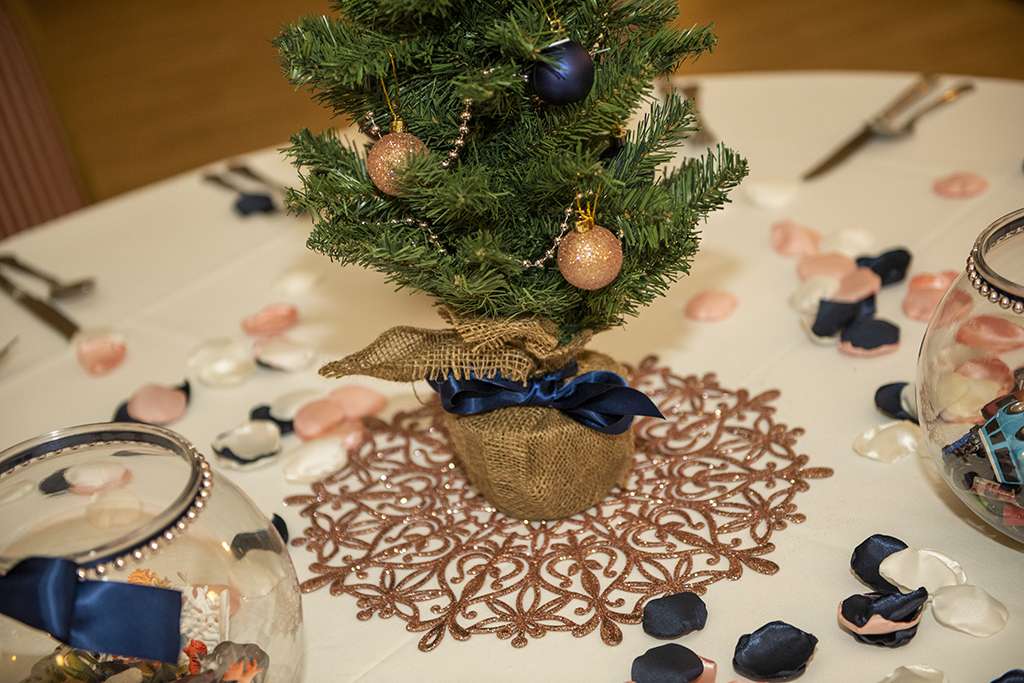 They wanted to keep the reception as informal as they could so their guests would relax and have fun. They chose a hot buffet of bangers + mash and lasagne instead of a traditional sit down, three-course meal as they didn't want their younger guests to struggle to sit through formalities. Jon didn't want any speeches, so they didn't have them either! They had entertainment in the form of Lego, face-painting, toy cars and a colouring corner to keep their littlest guests entertained, though it made for some fun memories seeing the adults get involved as well.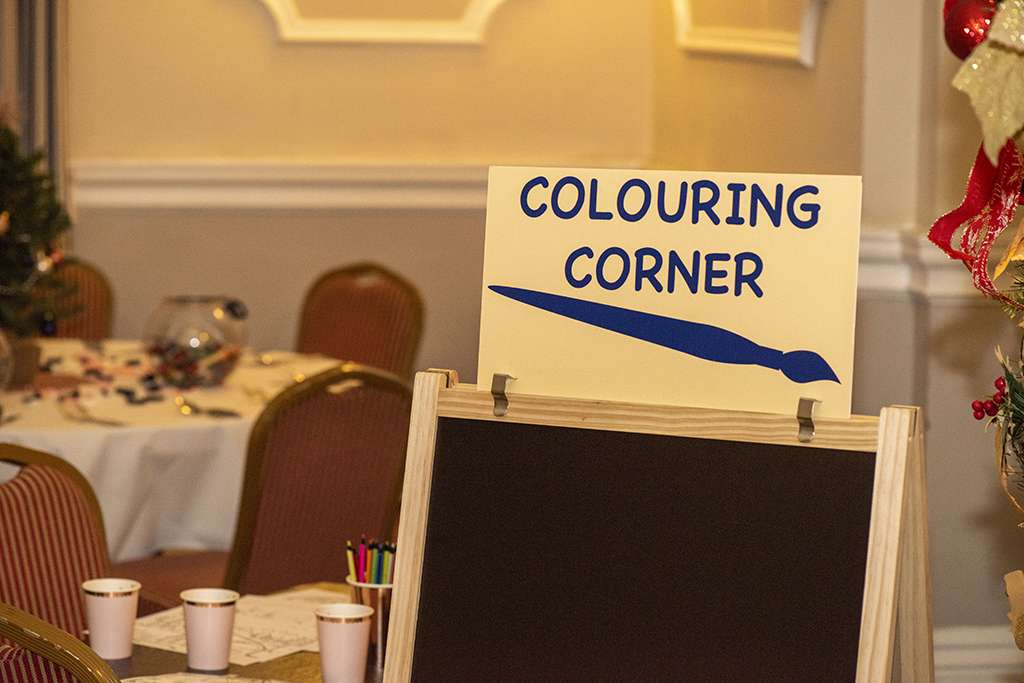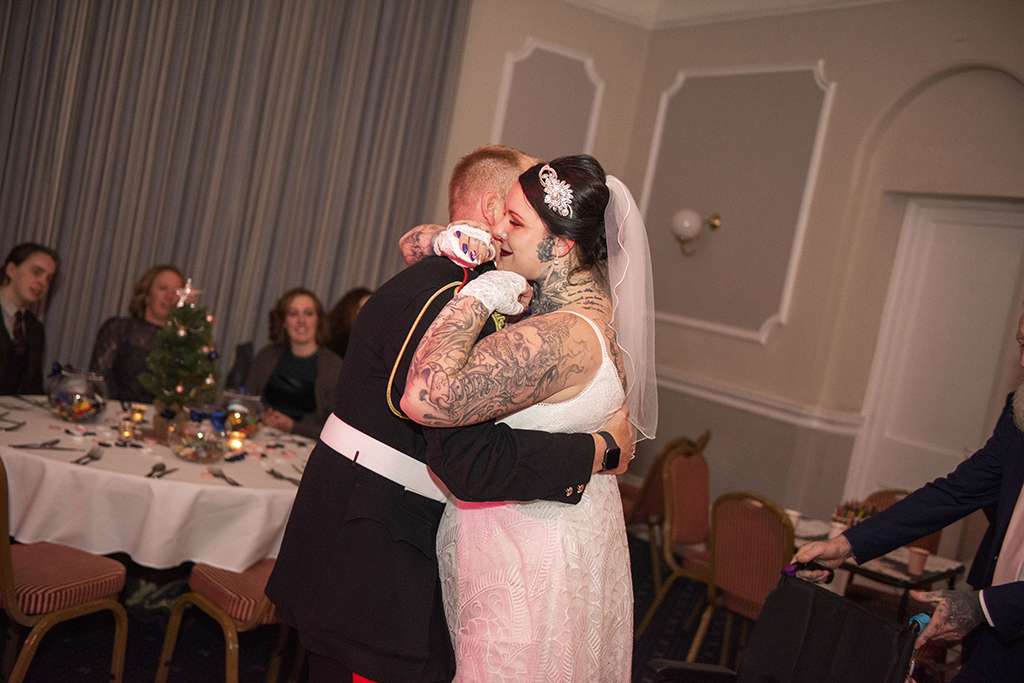 "Our day was literally perfect for us," said Steph, "I can honestly so there was nothing we would've changed. I just wished I'd known it was going to be so perfect, then I wouldn't have spent so much time worrying beforehand about how I would look… Is it good enough? Will my wheelchair make me not look bridal? It got to a point where I was really obsessing over it. On the day, the look in Jon's eyes as he saw me coming down the aisle was all I needed to know that I needn't have spent so much time worrying, I was always going to look beautiful in his eyes."