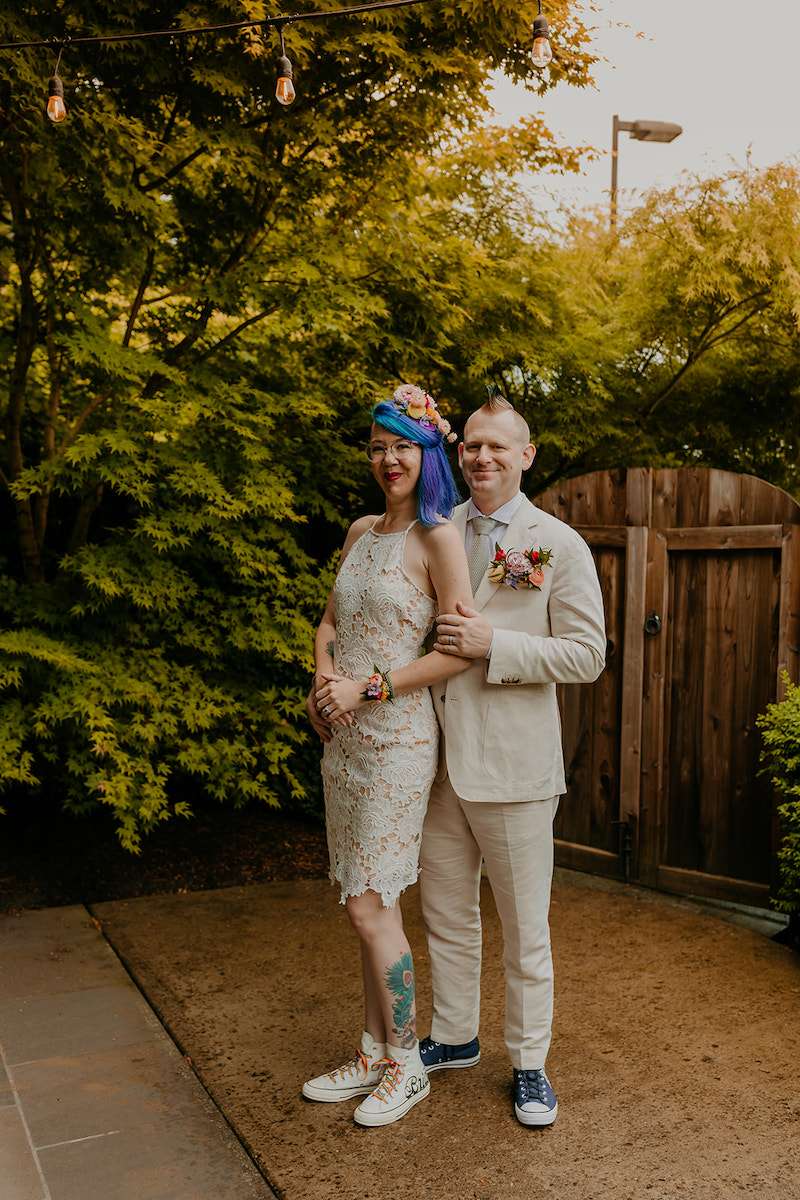 With families on both the east and west coast of America as well as a third group of friends and family they wanted to celebrate with, Ash and Larry created four different celebrations, including their courthouse ceremony in none other than YOLO, California.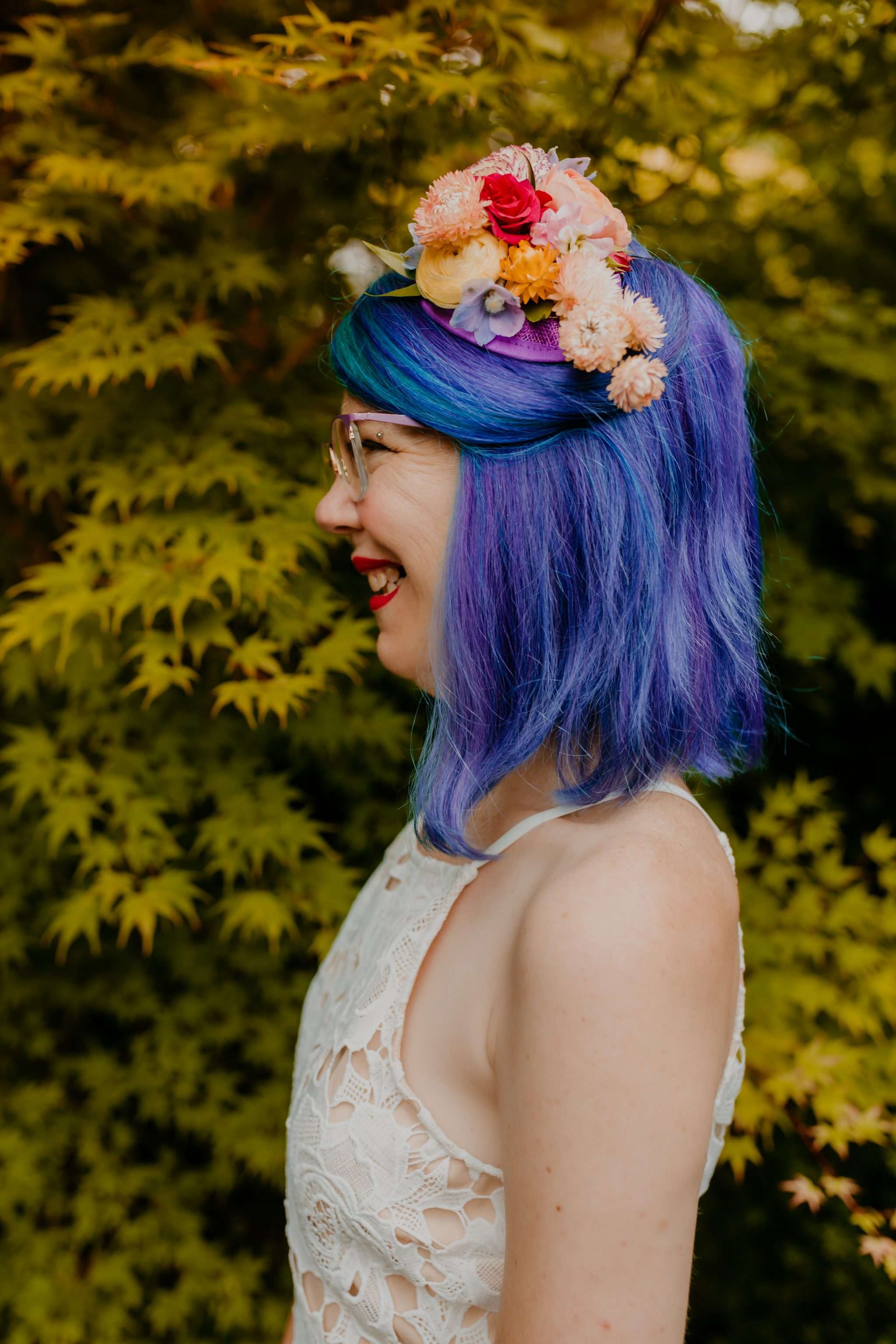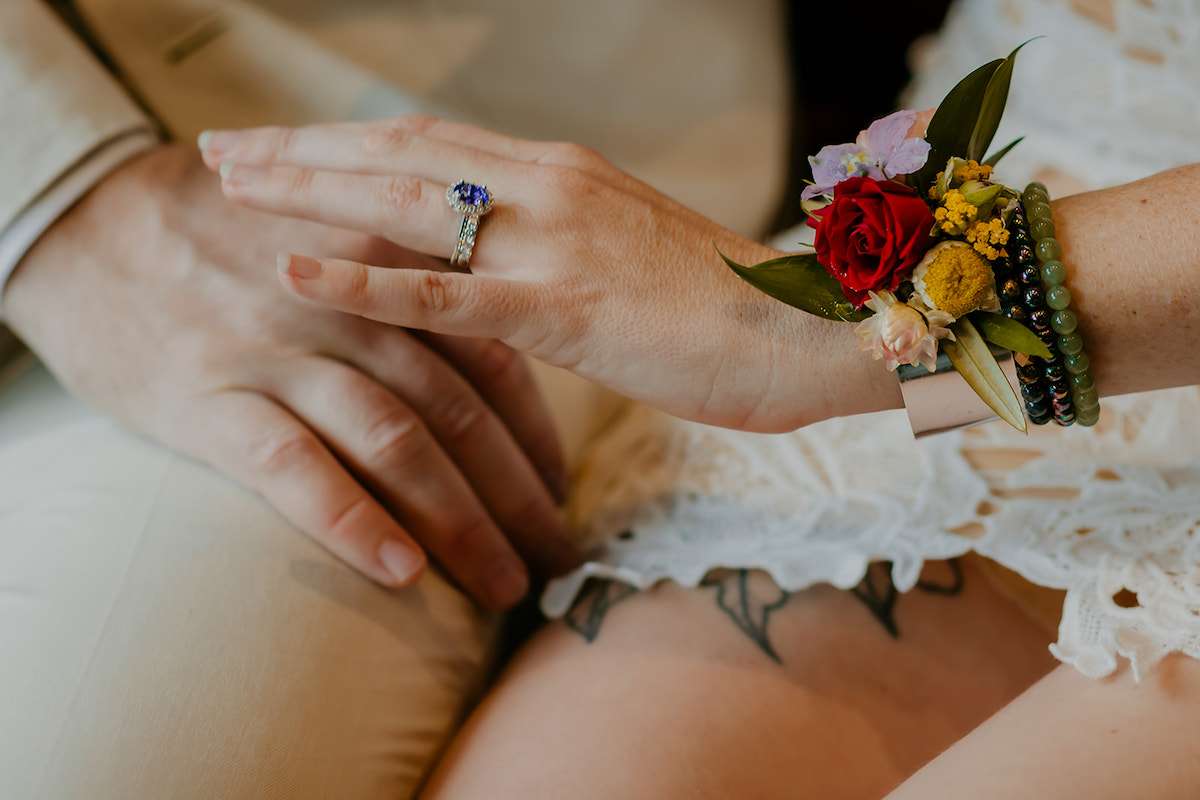 Having met five years before they went on their first date, the couple wanted to base their day on how they are in their best moments – with influences of burlesque from Ash and arty vibes throughout. They told us, "We get weird with our art!".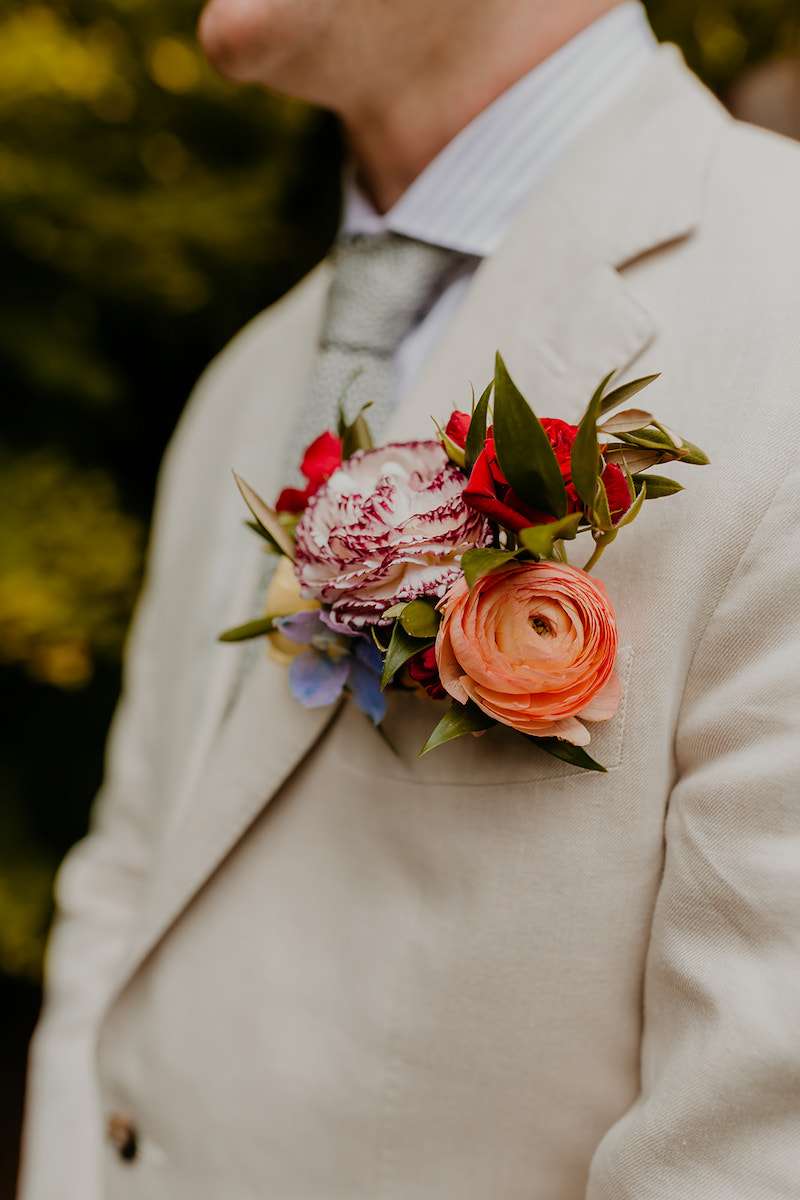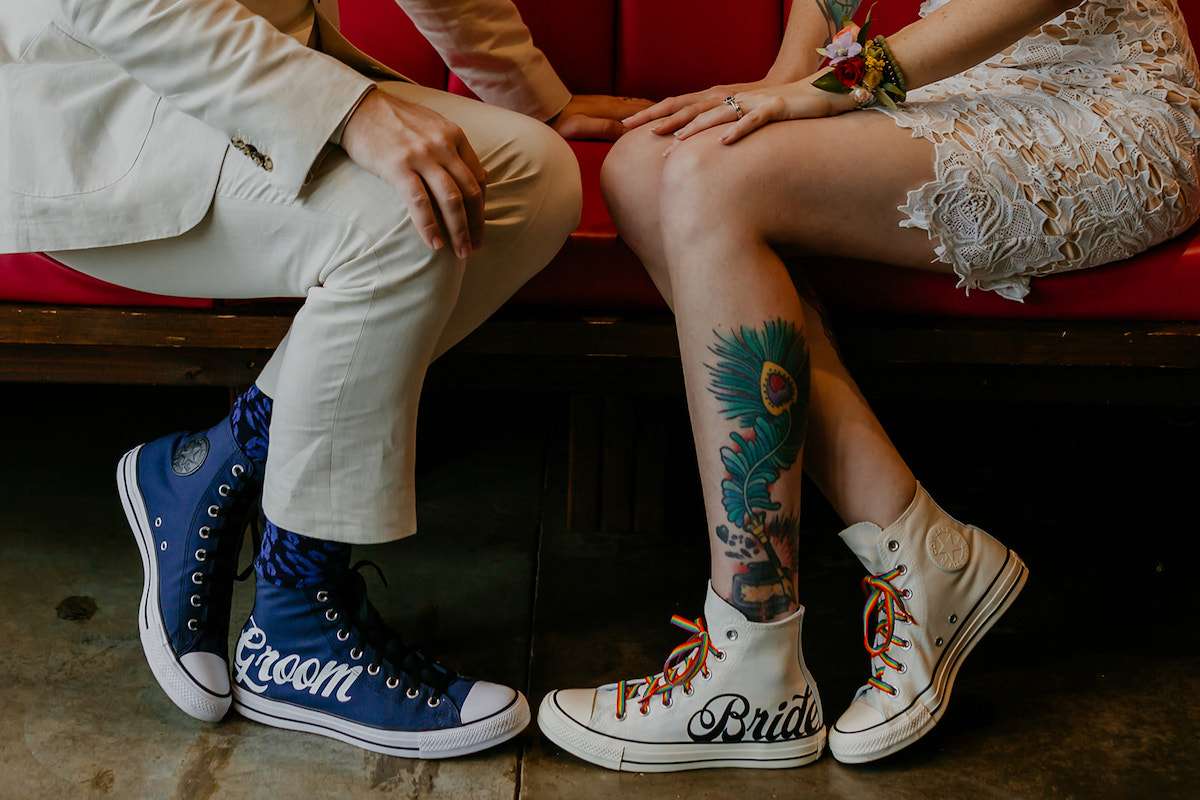 Their second celebration with family in Portland, Oregon blended modern and industrial with bright pops of colour alongside a punk rock pin-up influence. There were no ceremonies for the family event, as the couple just wanted to spend time with the people they loved, especially after being separated for so long due to the pandemic.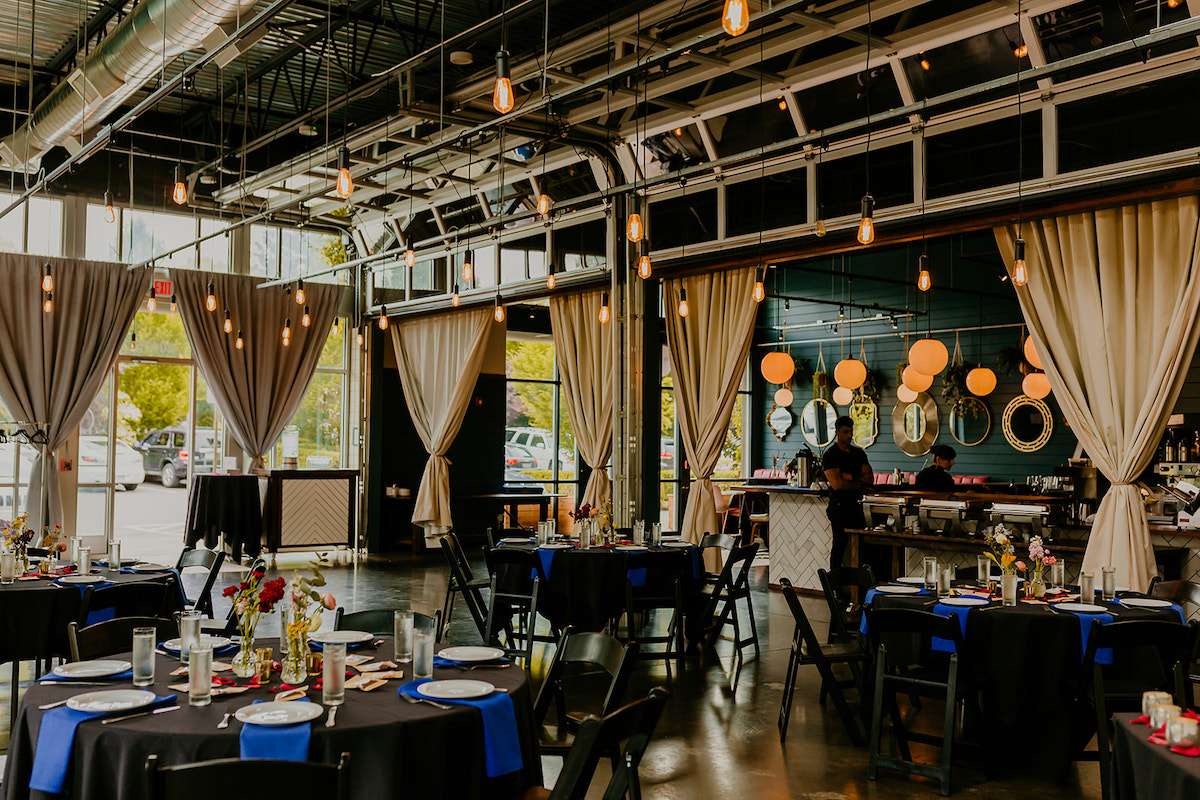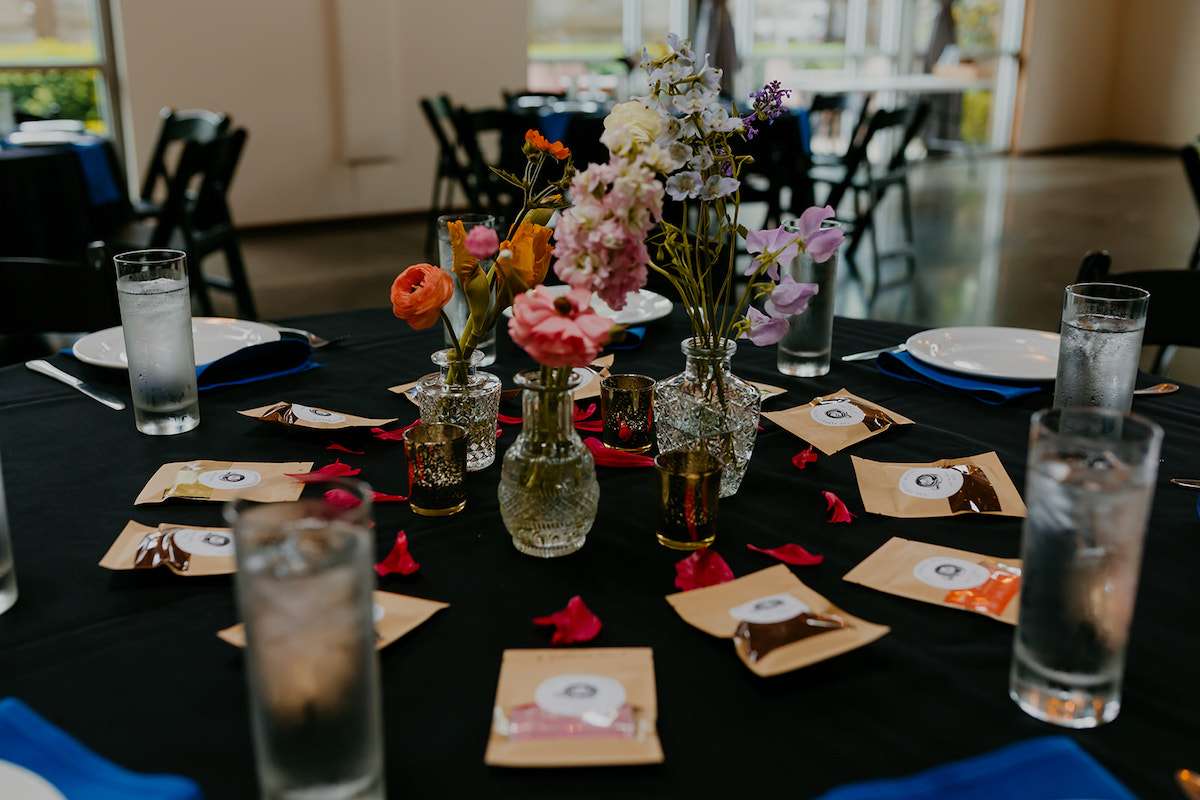 Ash told us there was so much laughter and joy, with people earnestly celebrating. Both Ash and Larry had been married before and with Ash being a travel and event planner, they were able to avoid getting caught up in the stresses of planning, but rather focus on what they loved. Their favourite moment was watching their family pile into the photo booth for some memory-making pictures.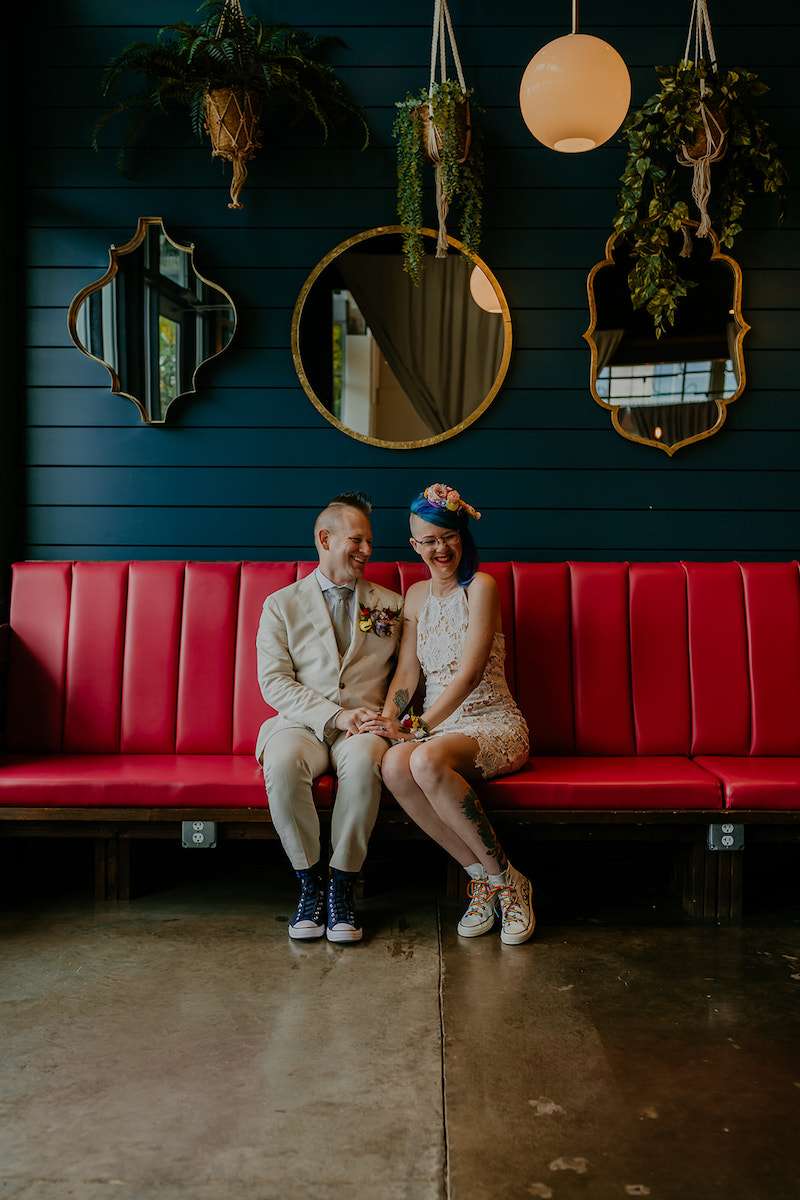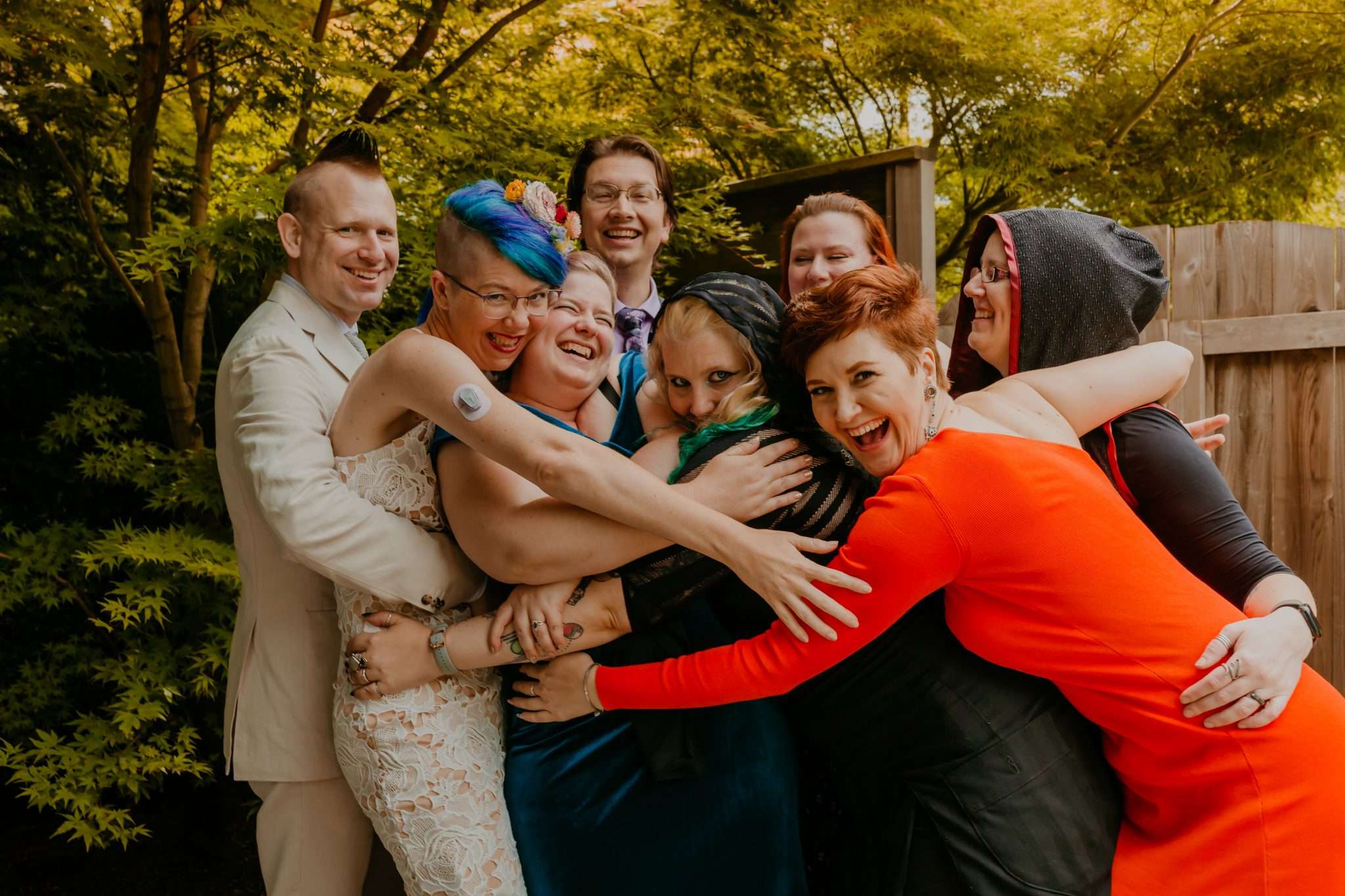 With a $5,000 budget for each celebration, they found the biggest expense was the venue for this event, but also the best saving as most things were included in the package. Ash advises hunting around for vendors that can get your vision and are ready, willing and able to help it come true. She also emphasised how important hiring a professional photographer was, even if you just want candids. They ensured they booked a photographer at each of their events.
"The joy and memories are worth it!" She told us. Ash also advised to, "Do your best to make the focus of the day the journey and the love you share. Personalise it!"