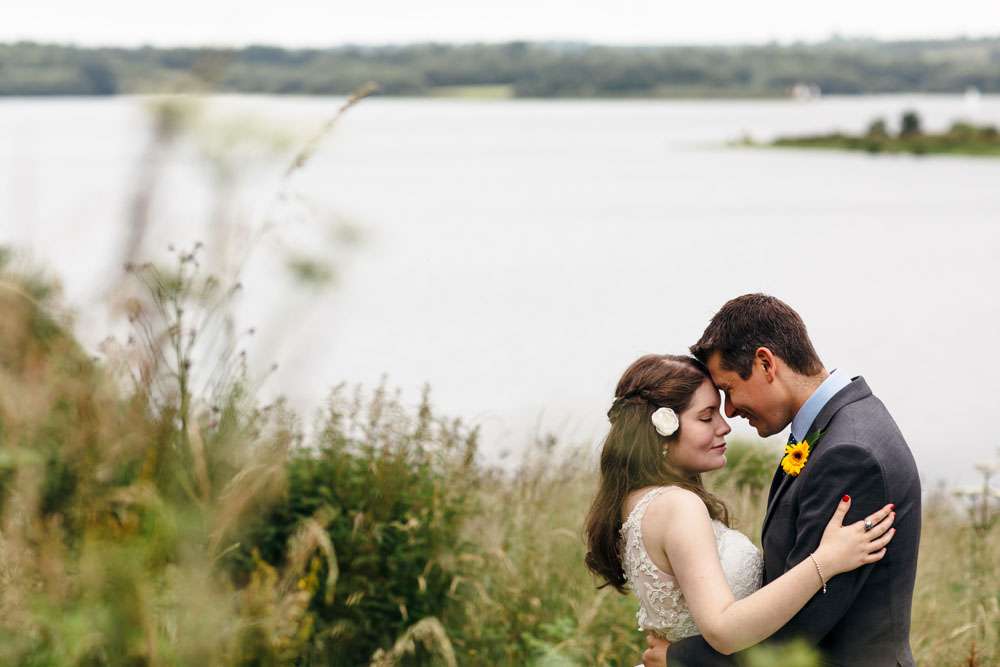 Newlywed Kelly Heath talks to us about planning a wedding with muscular dystrophy and has some brilliant advice for other disabled brides.
Crystal chandeliers, plush carpets, huge white dresses, intimidating staff… I was standing in their bridal boutique with my raccoon print dress, pom-pom covered handbag and my bright purple walking stick and I have never felt more uncomfortable in my life!
At that time I was on bridesmaid duties and I was not even a bride-to-be but I remember distinctly thinking "I do NOT want to come somewhere like this if I ever need to look for a wedding dress". Fast forward a few years and I was a bride-to-be (hurrah!) but I was DREADING dress shopping. I am disabled, I have muscular dystrophy which is a bit rubbish but I do not let this hold me back nor do I let it define me. I have a wonderfully wonky body with a curved back, weak legs and arms that cannot be raised easily.
I am ashamed to admit that when it was my turn to be the bride I agonised over the models I saw advertising wedding dresses. I knew I wouldn't even be able to get half of them on and that even if I did they'd probably look ridiculous on me.
When you're disabled, planning a wedding can feel even more daunting than usual. As I'm now a full-fledged Rock n Roll wife (!) I want to share some of the things I learnt along the way with you all.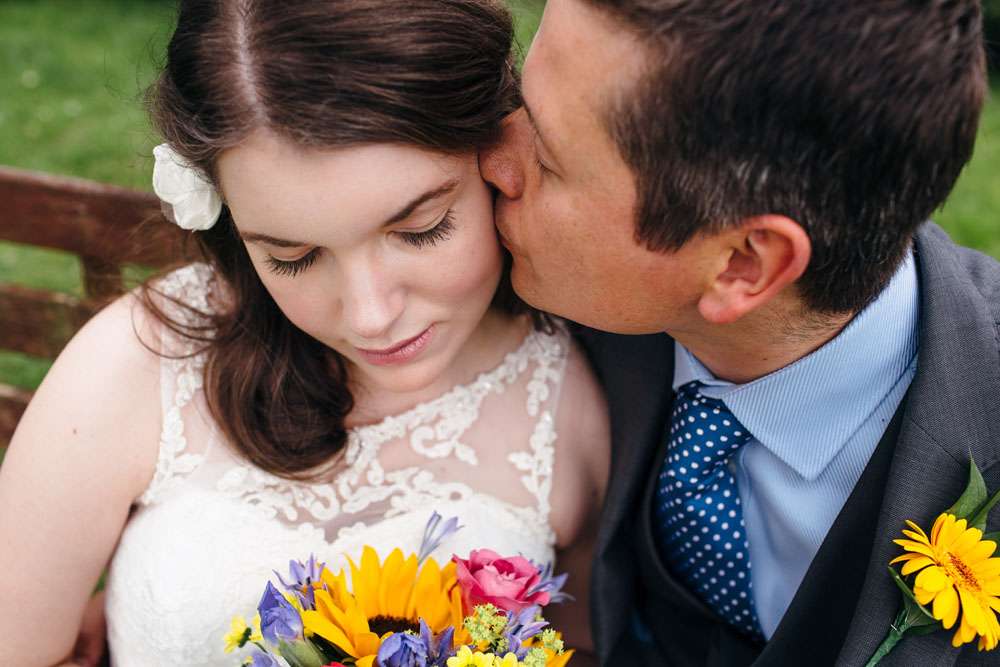 The venue search
The internet is definitely your best friend when it comes to choosing a venue. You do not want to be physically visiting countless venues if they are completely unsuitable for your requirements. I had a long list of things we needed and at times I wasn't sure we'd ever find somewhere suitable. Do not get disheartened if you are ruling out a lot of them, your ideal venue is out there! If your questions aren't answered on the venue's website, email or call them to check before you schedule a visit.
Our venue, Roadford Lake in Devon, was perfect for us because it was all on one level, had wheelchair access down to the lake for photos and the staff there were excellent. I also requested chairs to be dotted around everywhere so when I went round to speak to all our guests, I could sit down if I got tired.
Dress shopping
I was looking for a non-terrifying wedding dress shop that had patient staff that wouldn't mind me potentially getting stuck in their dresses or falling into their beautifully set up displays. Luckily I found it in Eleanor Florence in Yeovil who were amazing.
If you mobility is limited, you need to make sure you'll have easy access into the shop. It's also good to give the staff a heads up about your specific needs so they can accommodate. Maybe they can give you a longer appointment or a larger changing room. I can walk and stand for a small amount of time but my legs become tired and weak quickly so I told the staff the styles of dresses I liked and whilst I sat, they brought them to me which was just brilliant.
I asked for only dresses that I could step into, as I knew I would not be able to get on any that went over my head. I also asked for a chair in the dressing room so I could sit down and manoeuvre my legs into the dress before standing up.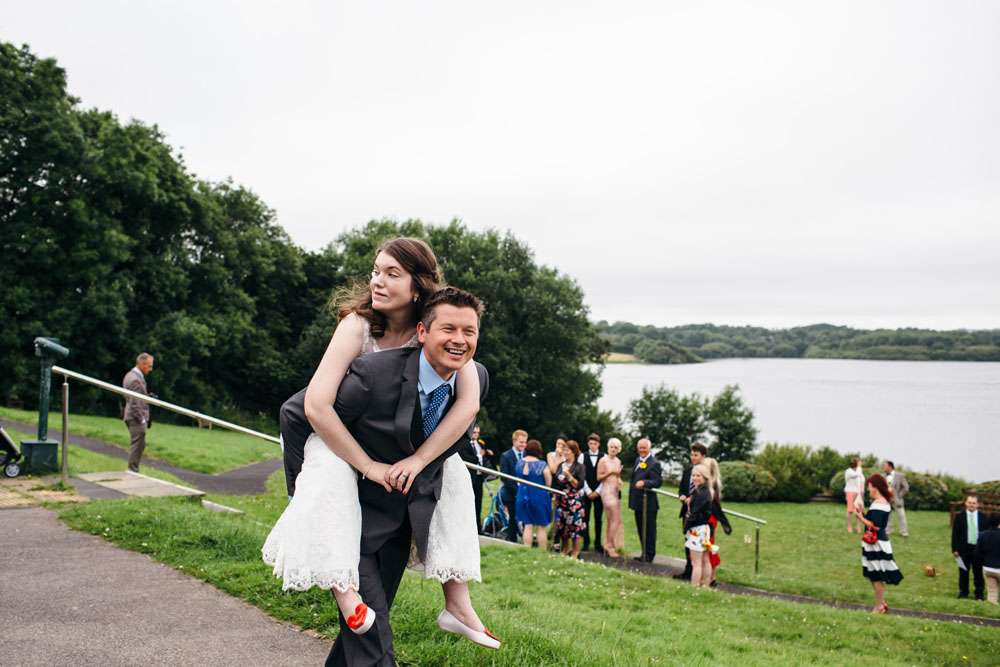 Don't feel like you have to try and hide your disability
I have always been a fairly loud dresser – I love bright colours, chunky jewellery and quirky shoes. I honestly think I do it to detract from my disability… and of course it's fun to wear them! I'm not ashamed of my disability but I would much rather people would look at me and think "Are those cats on her shoes?" rather than giving me pitying looks.
My dress was actually more conservative than I had previously planned but I just loved the way it made me look elegant (for once!) Due to my dress actually looking quite grown up I just had to go for funky shoes from Mel.
Choosing a wedding photographer
It is SO important that you feel completely comfortable with your photographer. Now, I know this applies to all brides, but I feel it is doubly important if you have a disability. Only you know your body and how it moves so don't be afraid to have a candid chat with your photographer about your do's and don'ts!
I would strongly recommend having an engagement shoot as I used this to practise for our wedding day. It also make me realise how much my bright purple walking stick would stand out in our wedding photos. Usually this is a good thing for me but I didn't want it as a focus on the day so I decided to buy a clear acrylic one for the wedding.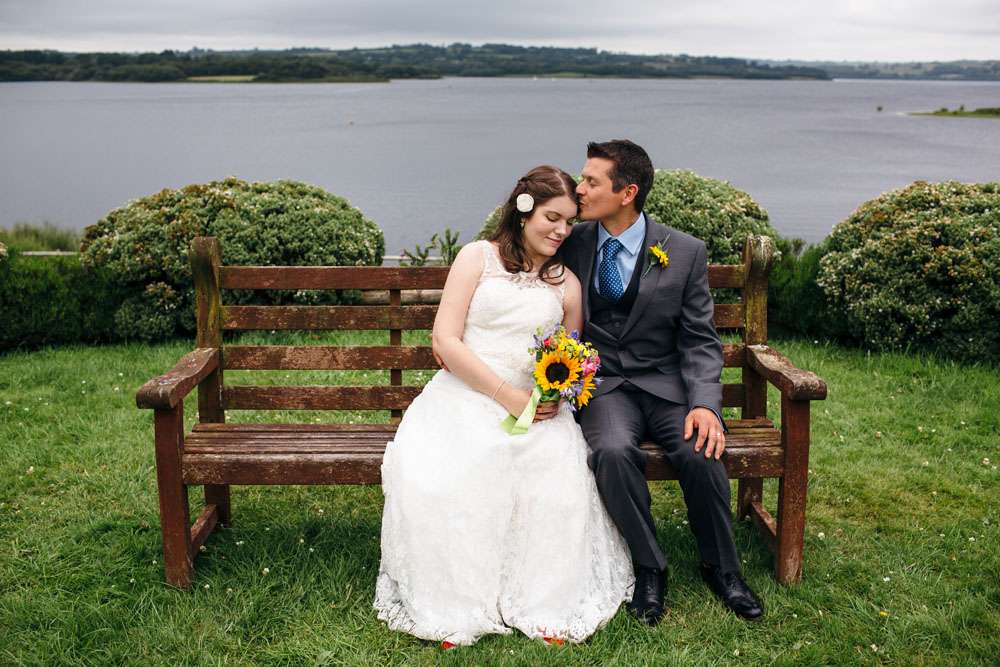 The ceremony
I was slightly anxious about standing up for the length of our civil ceremony but I was determined to walk down the aisle with my Dad and stand beside Mike. Make sure you speak to your officiant about these things beforehand. Ours was brilliant and really eased my worries. We had two seats at the front of the room and we only stood to say our vows.
Ask for help!
If you're anything like me you hate to ask for help and struggle on myself through sheer stubbornness and stupidity. However, I urge you to please ask for all the help you can get when it comes to planning your wedding. The whole thing is overwhelming even before you factor in your disability. Never be afraid to ask for anything that will make your day easier – you do not want to be frowning in your wedding photos!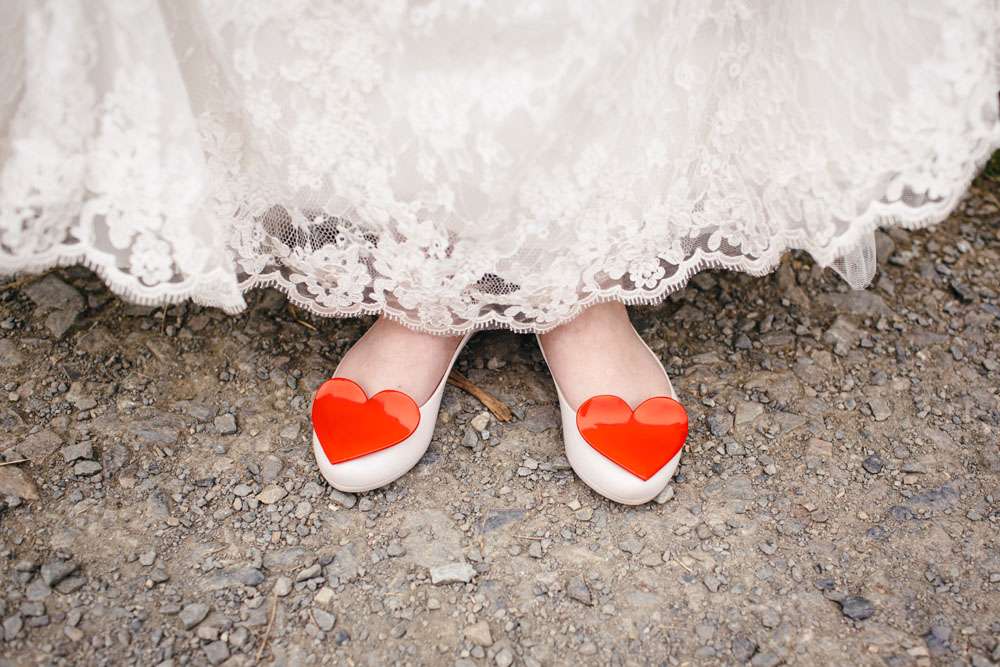 Stop the comparisons
My wedding planning experience has taught me that I was VERY silly to compare myself to anyone else. As corny as it sounds, we are all beautiful in our own way. So take your time, make sure you feel comfortable and remember beauty is not about looking perfect, it's about celebrating your individuality and your love for each other.
This article originally appeared in Rock n Roll Bride magazine, issue 12, which you can still grab as a back order via our shop. The current issue, issue 15, is on sale now!